Great Gifts to Celebrate Your 55th Wedding Anniversary
Sentimental, practical, or something in between, we've got 55th wedding anniversary gift ideas galore to help celebrate this marital milestone.
We have included third party products to help you navigate and enjoy life's biggest moments. Purchases made through links on this page may earn us a commission.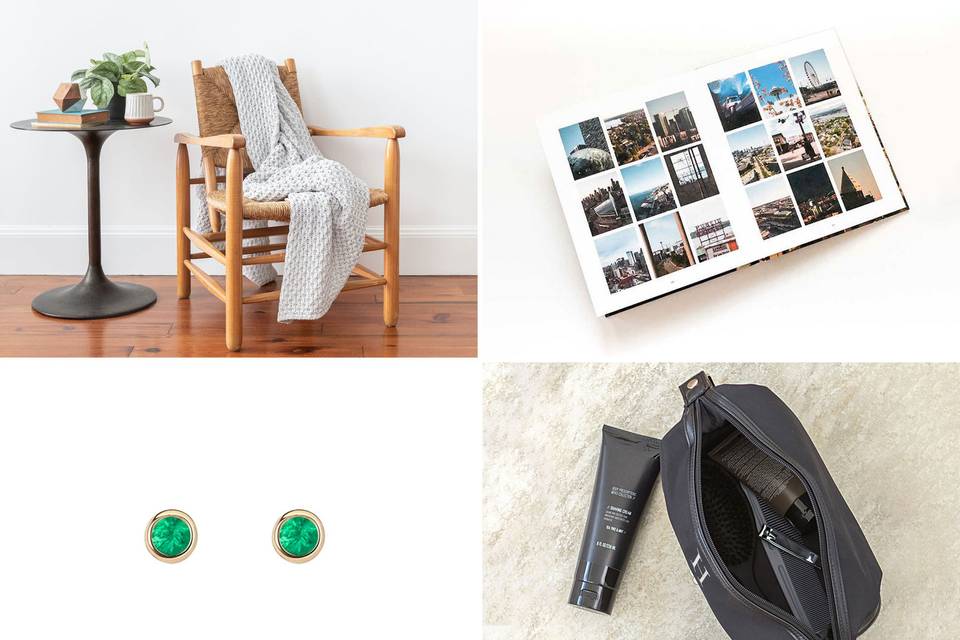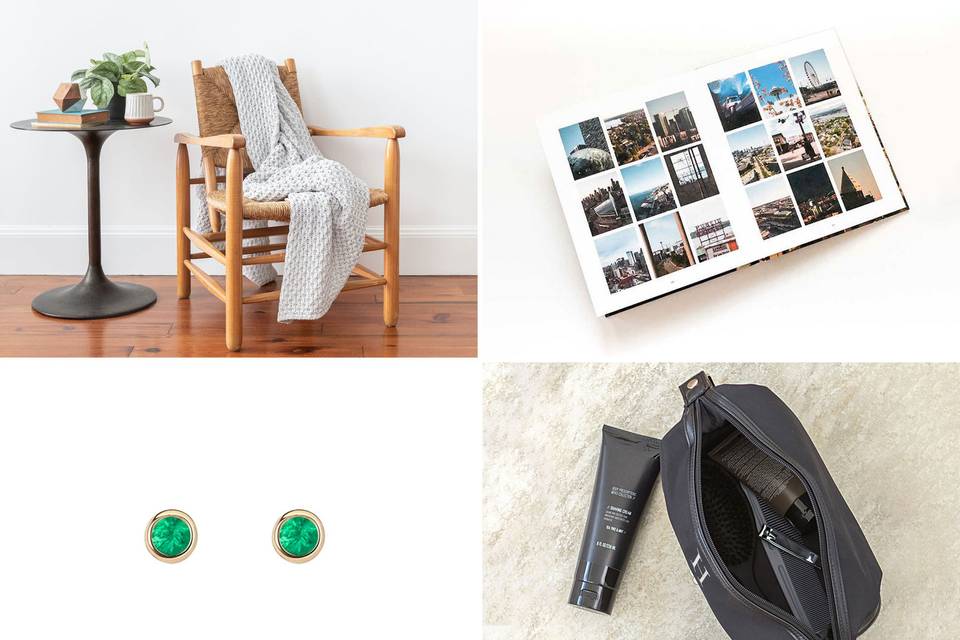 Celebrating 55 years of marriage is an amazing accomplishment. You've been together for half a century plus half a decade, standing together through all of life's ups and downs. While it probably hasn't always been easy, it's a marital milestone that's definitely worth celebrating with a truly special anniversary gift. Whether you want to give your spouse a sweet, personal gift to honor your relationship or you want to say, "Happy 55th anniversary" to a happy couple in your life, there are some great 55th wedding anniversary gifts out there to help them honor that day they said, "I do"—and all the days that have come since.
What is the traditional 55-year wedding anniversary gift?
The 55th wedding anniversary is known as the emerald wedding anniversary, and the traditional gift theme for it is—you guessed it—the emerald. The gorgeous green gemstone represents true love and rebirth, which makes it both a reminder of those 55 years together and a hopeful symbol of what's to come. In fact, it's so perfect for celebrating this anniversary that emerald is also the modern gift theme and the gemstone for it too. While the gemstone makes for some gorgeous jewelry gifts, there's also plenty of inspiration to take from the stunning emerald green color, which lends itself well to clothing, home decor, and other great gifts.
The Best 55th Wedding Anniversary Gifts
While the emerald gemstone and its lovely hue are great if you want to go with a traditional gift or modern theme, there's no rule that you have to go with a theme at all. There are tons of great alternative gifts that can also be given to celebrate a 55th wedding anniversary. To help you find the perfect gift for your loved ones, we've rounded up an array of traditional, modern, and alternative 55th wedding anniversary gift ideas to help you choose the perfect sentiment.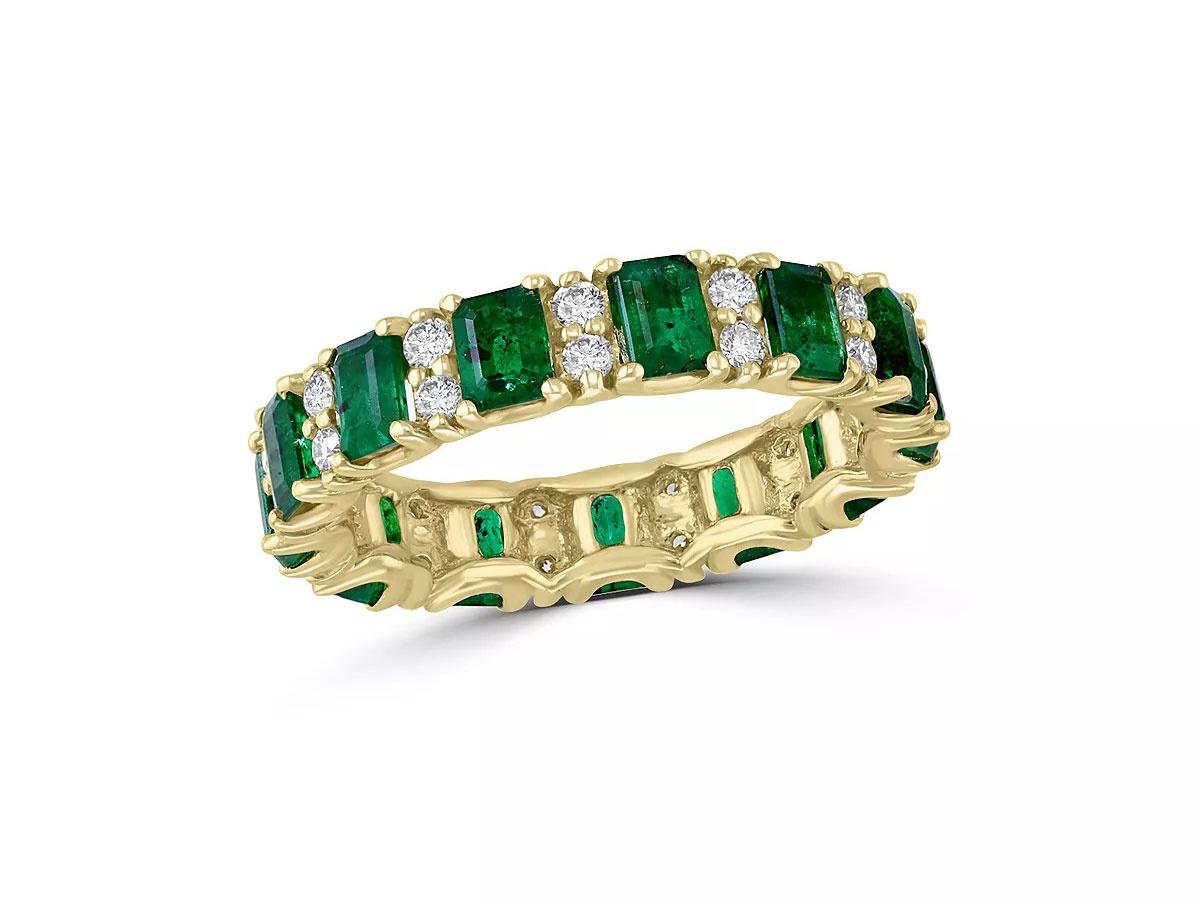 1. Stunning ring
You can't go wrong with a little bling to mark 55 years of marriage. This stunning emerald ring features an emerald-cut emerald together with diamonds on a gold band.
Bloomingdale's emerald and diamond ring in 14-karat yellow gold, $4,000, Bloomingdale's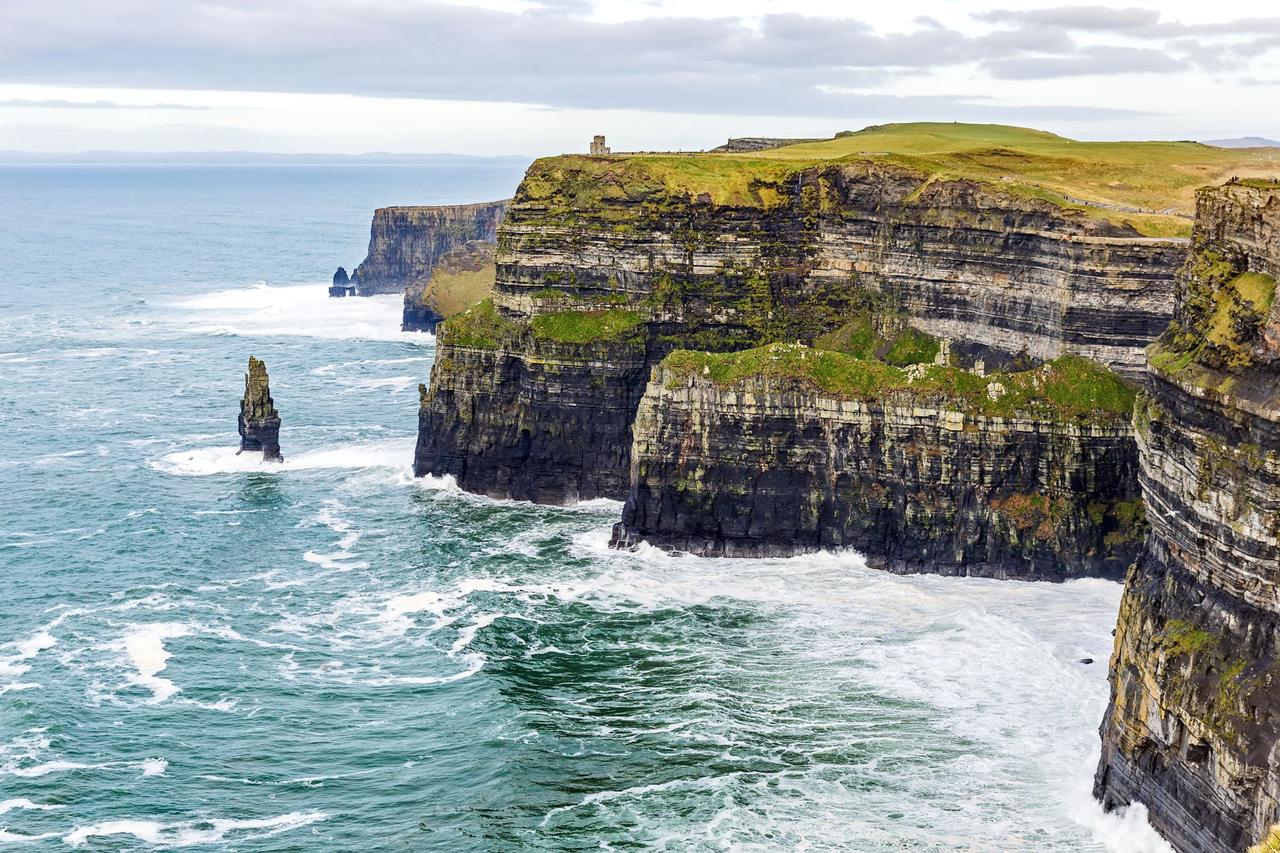 2. Ireland vacation
What's more fitting for an emerald anniversary gift than a trip to the "Emerald Isle" itself? This 12-night trip from Black Tomato provides a luxurious Irish excursion to see the sights and explore the beautiful country.
Black Tomato Highlights of Ireland: A Luxury Holiday Across the Emerald Isle, from $5,493, Black Tomato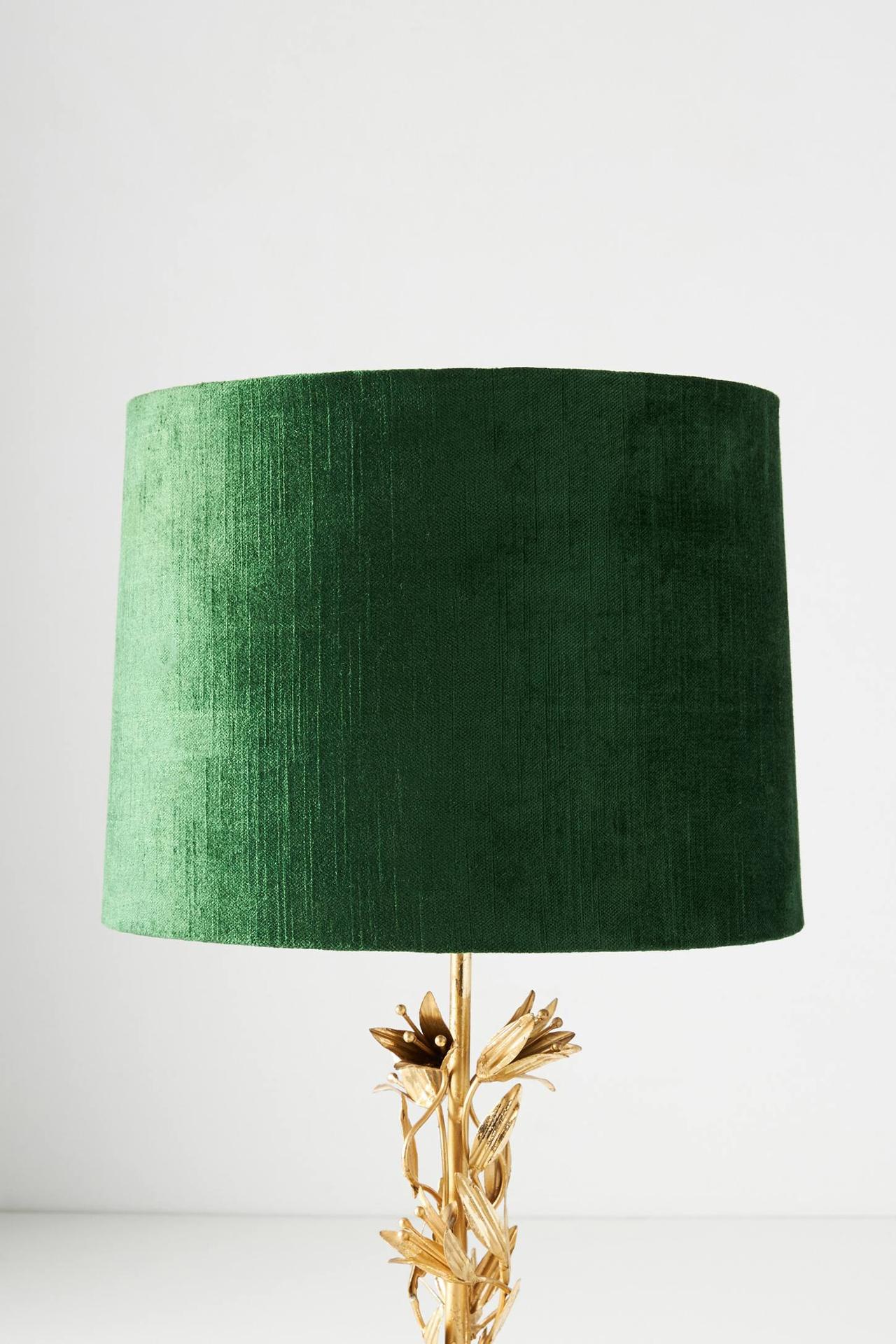 3. Pretty lampshade
This gorgeous emerald-green lamp shade adds the perfect pop of color to any home decor. Made from dyed cotton velvet, it comes in several sizes to top their favorite lamp.
Anthropologie solid velvet lamp shade in Emerald, from $68, Anthropologie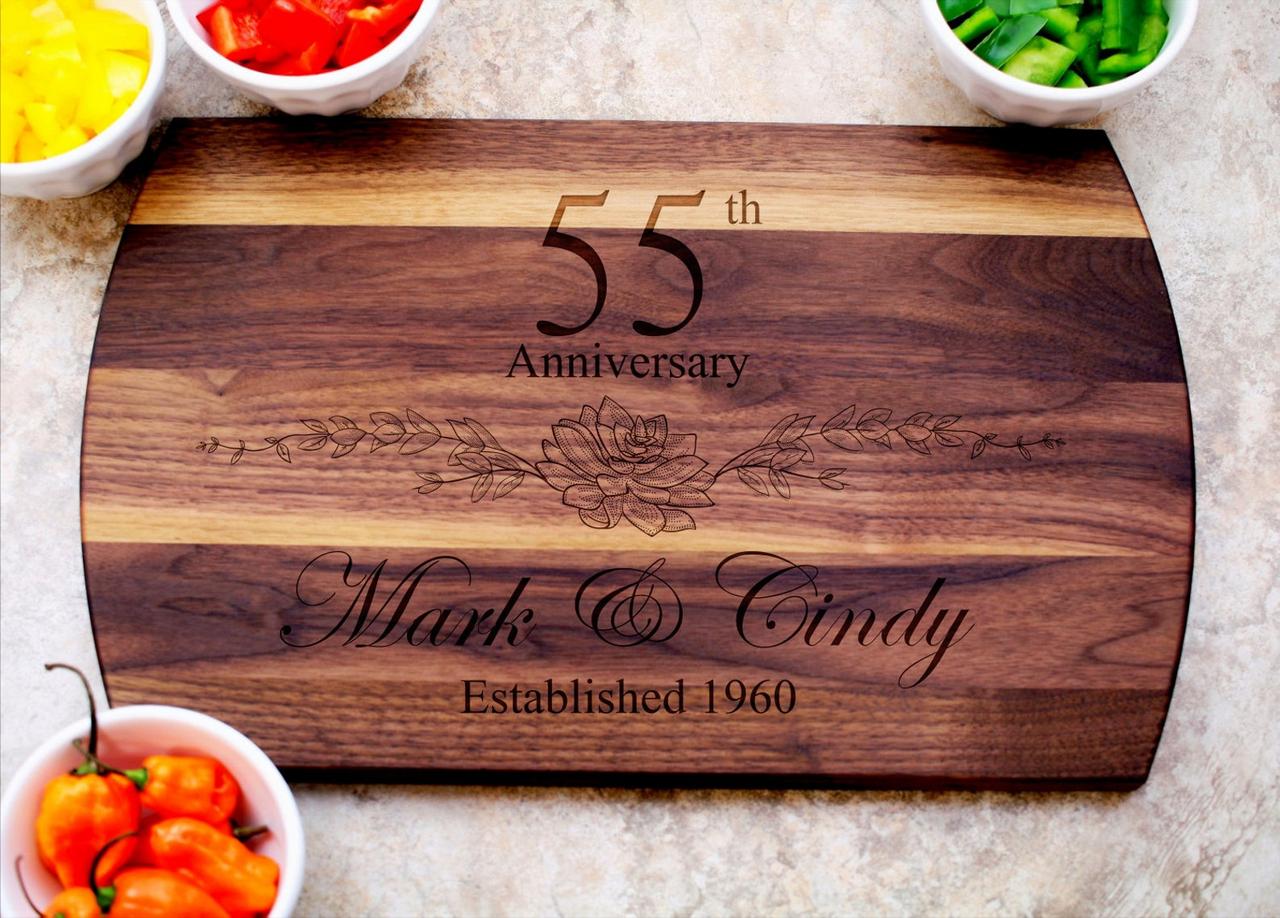 4. Custom cutting board
These personalized cutting boards make a practical-yet-sentimental 55-year anniversary gift. It comes in a variety of sizes and finishes, and you can select extra add-ons too, like a display stand, gift box, or cutting board oil.
Blue Ridge Mountain Co 55th anniversary gift custom cutting board, from $45, Etsy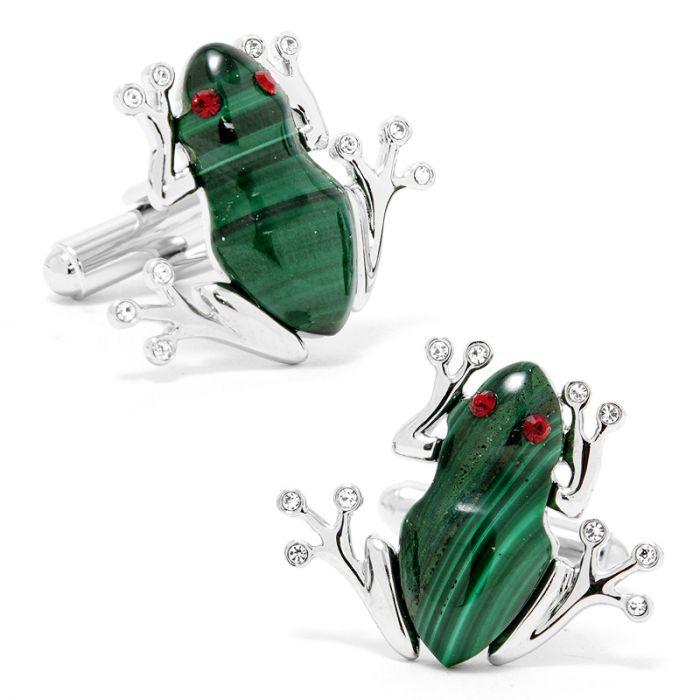 5. Quirky cuff links
They'll think of you every time they wear these toad-ally awesome tree-frog cuff links. Sure to be a conversation piece, the fun green amphibians will add flair to any shirtsleeves.
Simon Carter malachite rainforest tree frog cuff links, $140, Cufflinks.com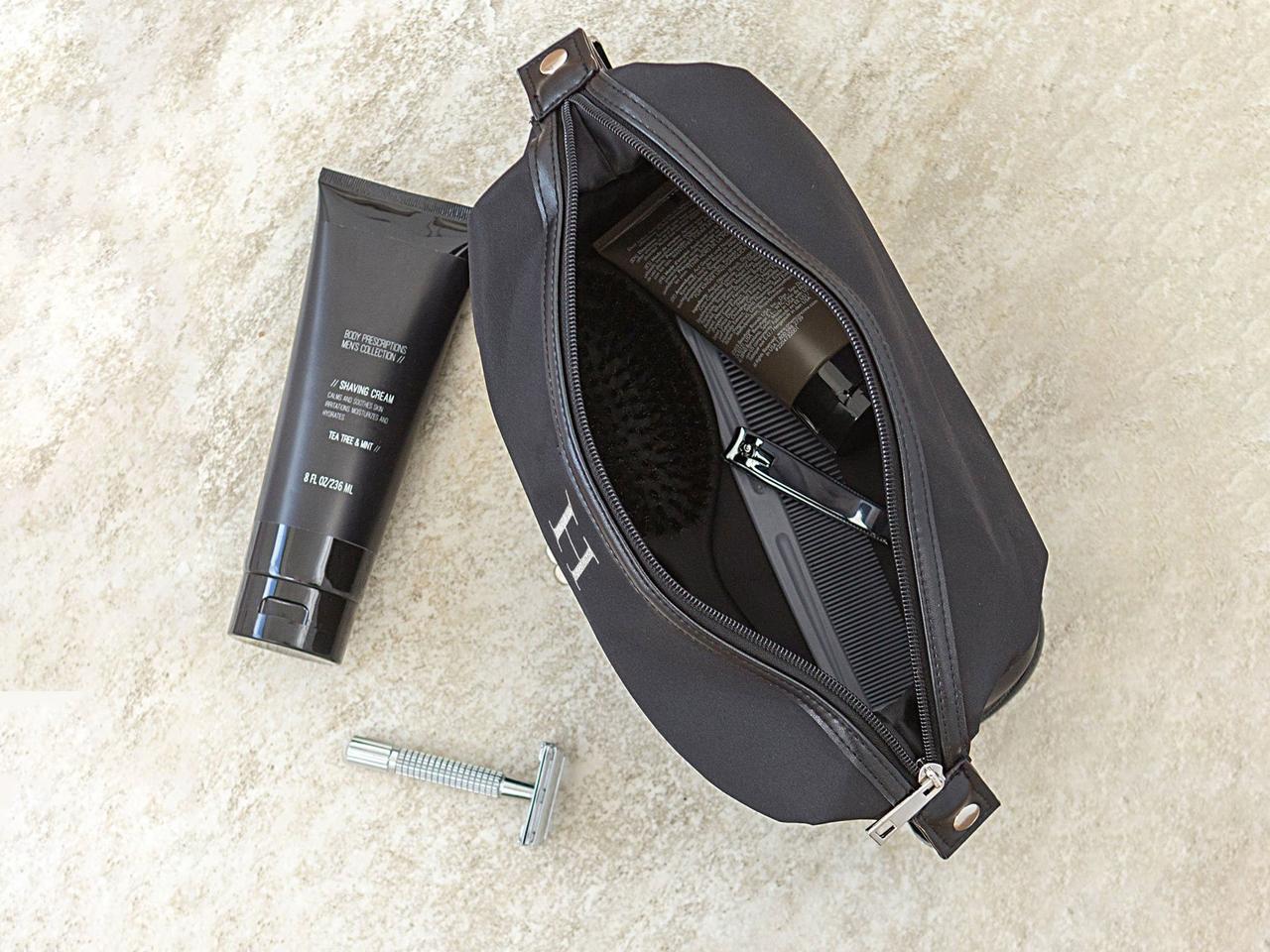 6. Top-notch toiletry case
A sleek, high-quality toiletry case makes a great anniversary gift for those who love to travel. This one can be personalized with their initials for an extra-special touch.
Cathy's Concepts monogram toiletry bag, $50, Nordstrom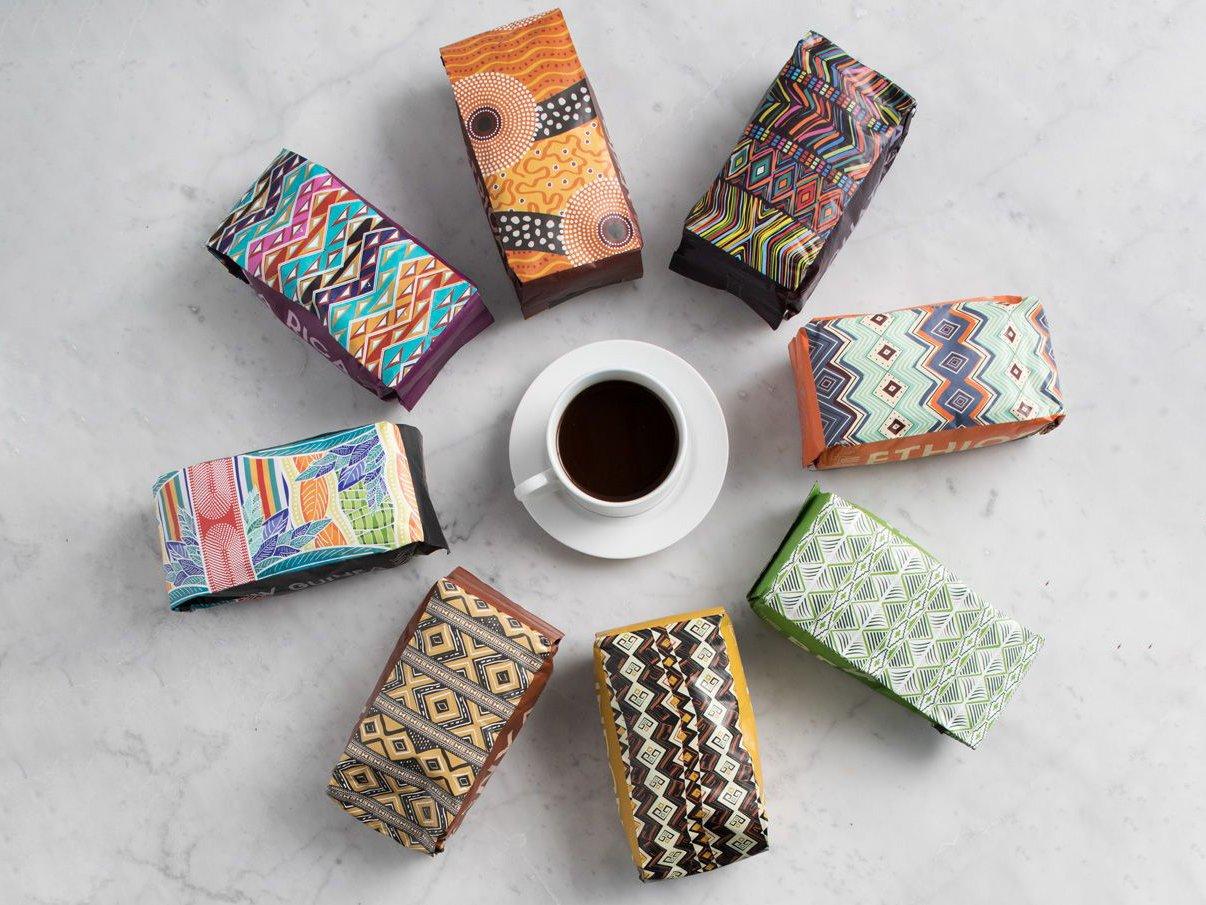 7. Caffeine fix
A coffee subscription is a great alternative 55th wedding anniversary gift for java lovers. This one from Atlas Coffee Club sends them a new delivery of fresh-roasted coffees from around the world each month.
Atlas Coffee Club gift subscription, from $60 for 3 months, Atlas Coffee Club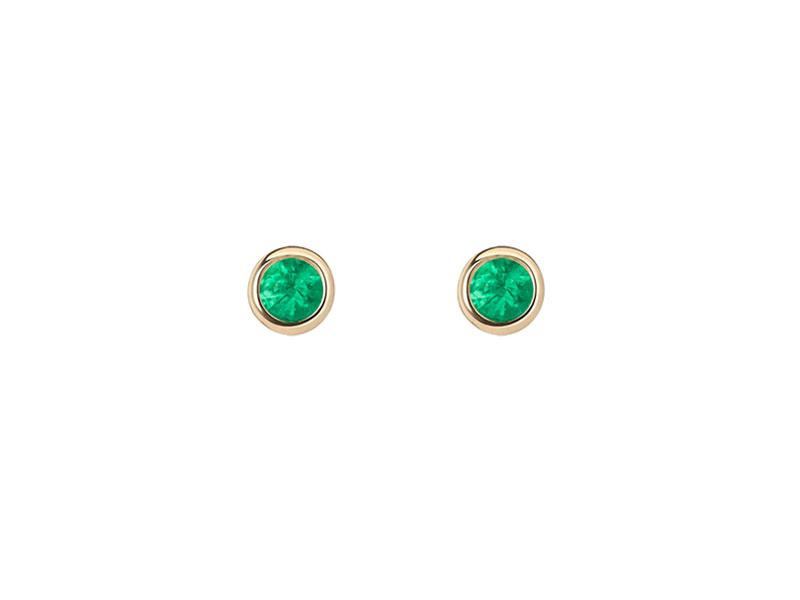 8. Elegant earrings
Embrace the traditional and modern 55-year anniversary gift themes with these amazing emerald earrings. They're simple in design but big on style and come in white gold, rose gold, and yellow gold.
Aurate birthstone stud earrings in Emerald, $240, Aurate New York
9. Emerald wall art
This pretty abstract art print features pops of emerald for a fun reminder of the 55 years you've spent together since your wedding day. It can be ordered in a variety of sizes so you're sure to find the perfect fit for your space.
Parima Creative Studio emerald green wall art, from $79, Etsy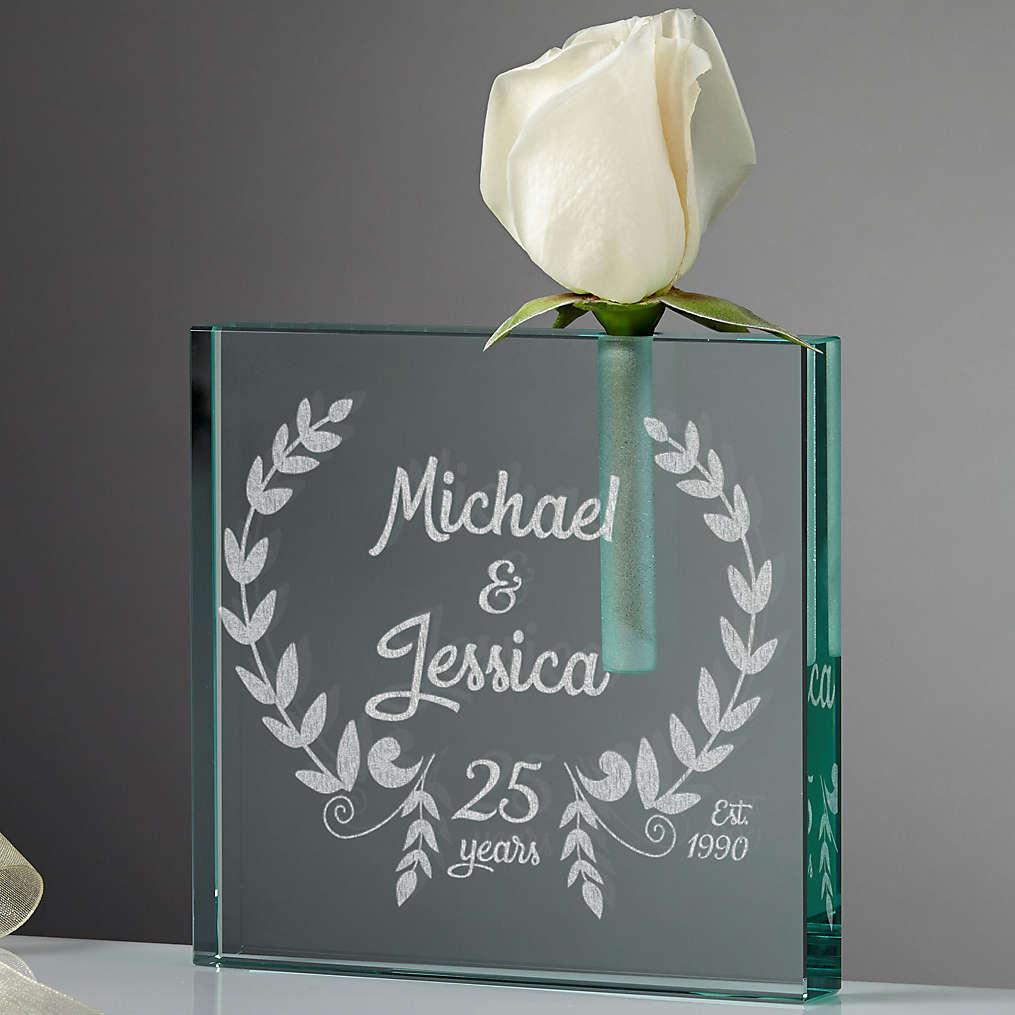 10. Sentimental vase
This keepsake crystal vase is perfect for holding a beautiful bud. It can be personalized with the couple's names, the number of years of marriage, and the year of their wedding day.
Bed Bath & Beyond Happy Anniversary personalized bud vase, $33, Bed Bath & Beyond
11. Stunning photo book
For a truly unique gift, put some of your favorite memories together in a high-quality photo book you create yourself. You can choose from a variety of covers, paper types, and other details and use the free online design tools to create just the right look.
Blurb photo book, from $15, Blurb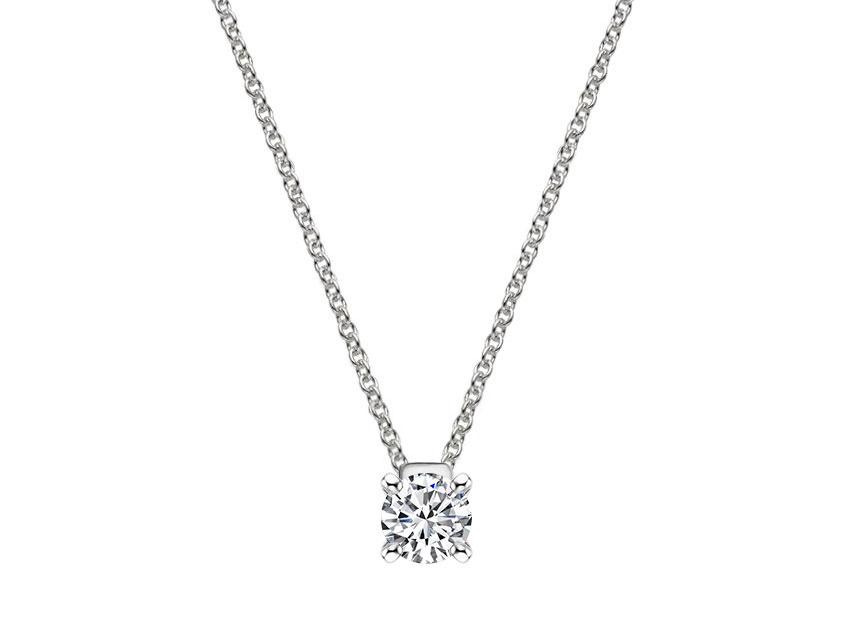 12. Sparkly necklace
Take a bit of a twist on the emerald theme with this stunning emerald-cut diamond necklace, which comes in a rose gold, white gold, yellow gold, or platinum setting. It will have everyone who sees it turning green with envy.
Brilliant Earth floating solitaire pendant, from $550, Brilliant Earth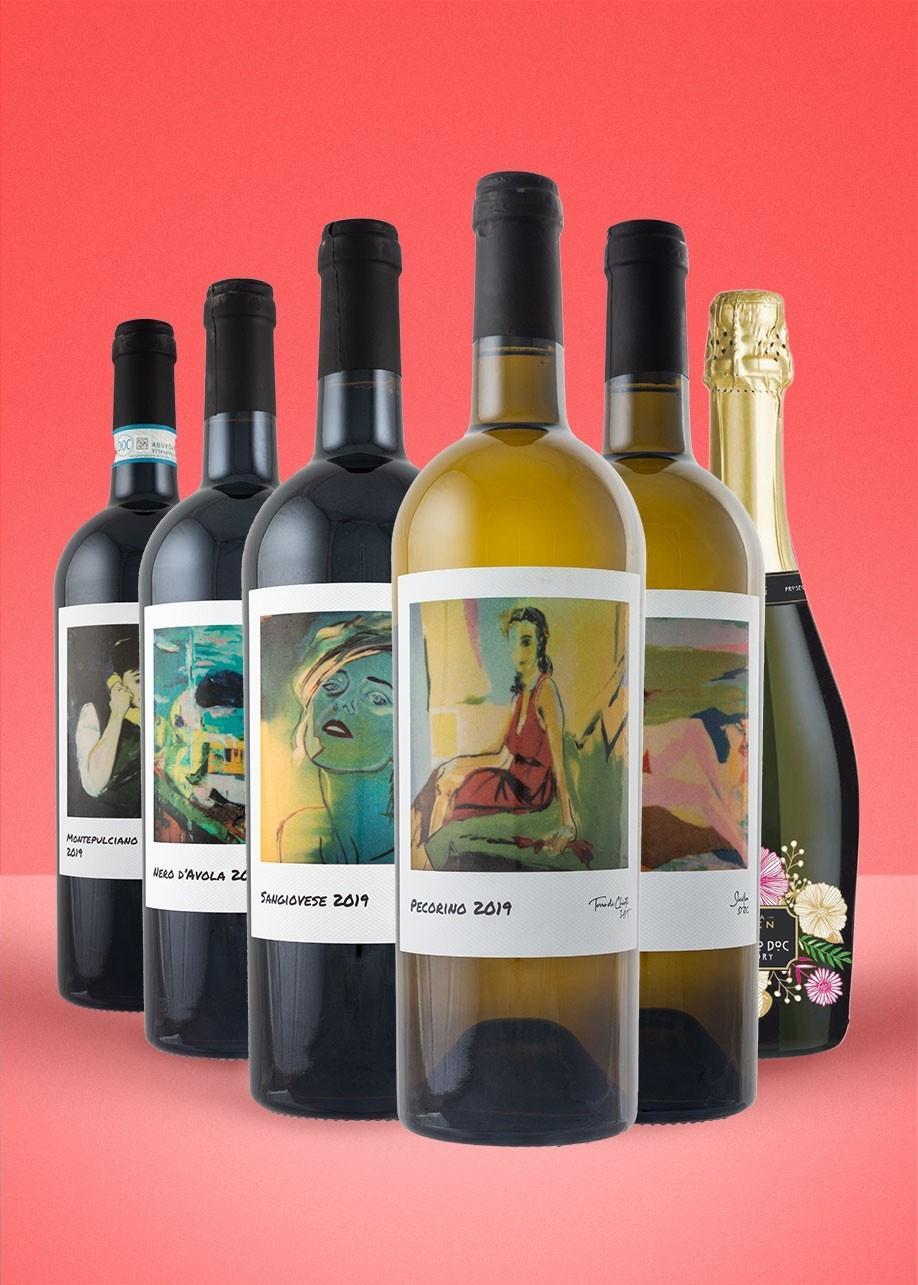 13. Worldly wines
Raise a glass to 55 years of marriage with a wine gift box. This one is like a tour of Italy, with six special bottles of wine from the country.
Wine Awesomeness Italy: La Dolce Vita 6-pack, $111, Wine Awesomeness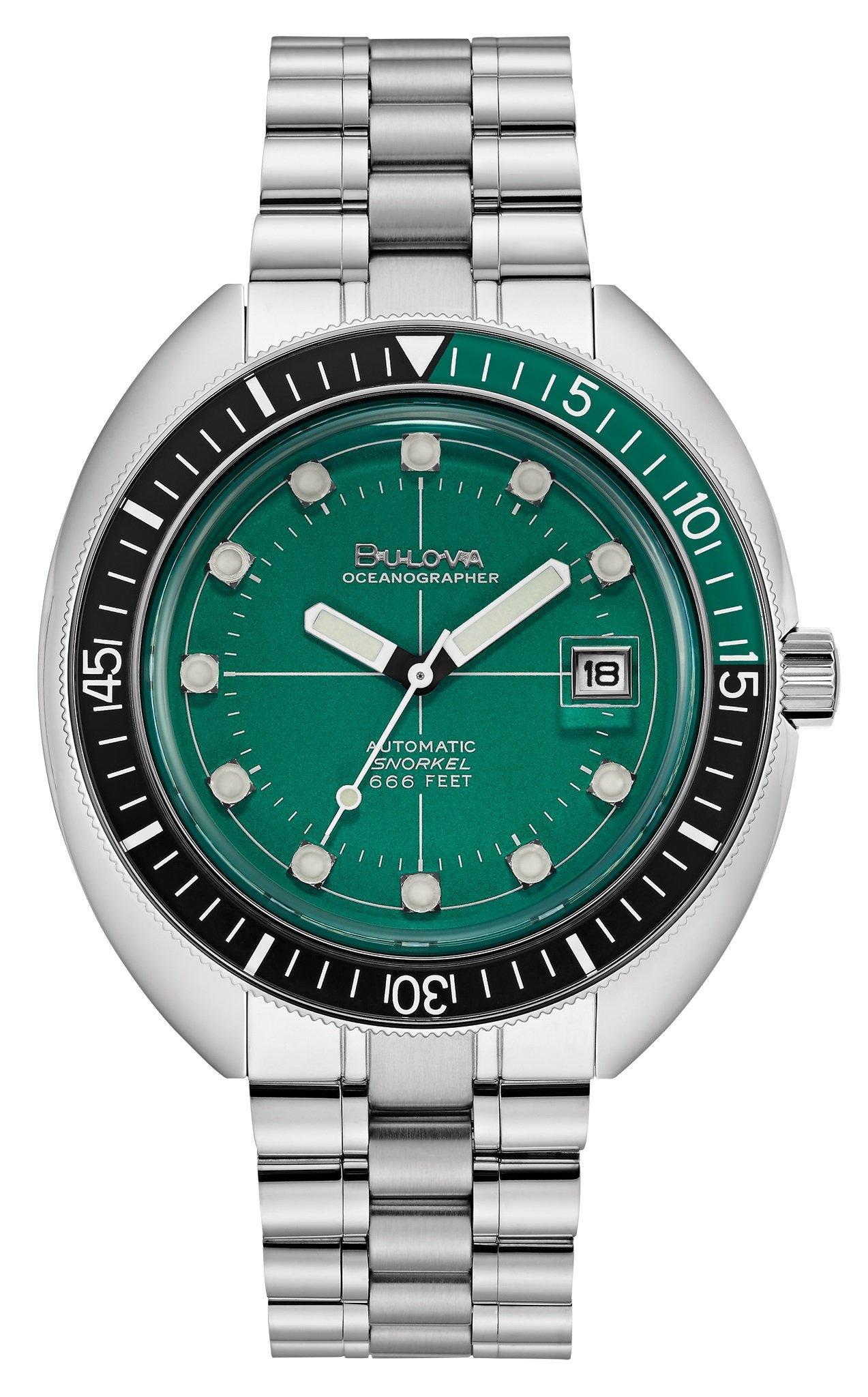 14. Gorgeous watch
Fifty-five years is a lot of time to spend together, and this elegant watch will help them keep time as you head into the future together. The gorgeous green face is a nice nod to the emerald anniversary gift theme, too.
Bulova Devil Diver watch, $636, Bulova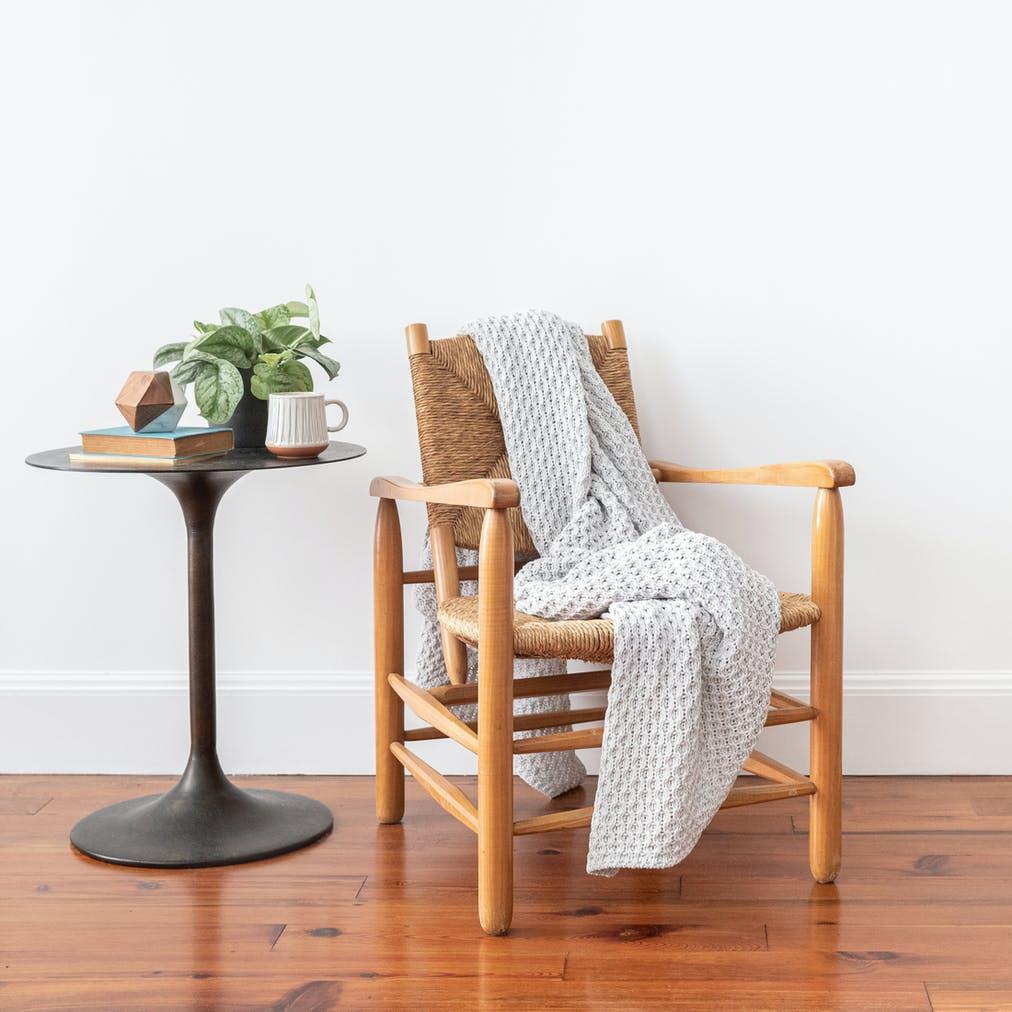 15. Cozy throw blanket
The two of you can cuddle up on the couch—or anywhere you choose—with this cozy throw blanket. Made of recycled yarn, it's lightweight yet warm and perfect for any time of year.
Tuft & Needle throw blanket, $95, Tuft & Needle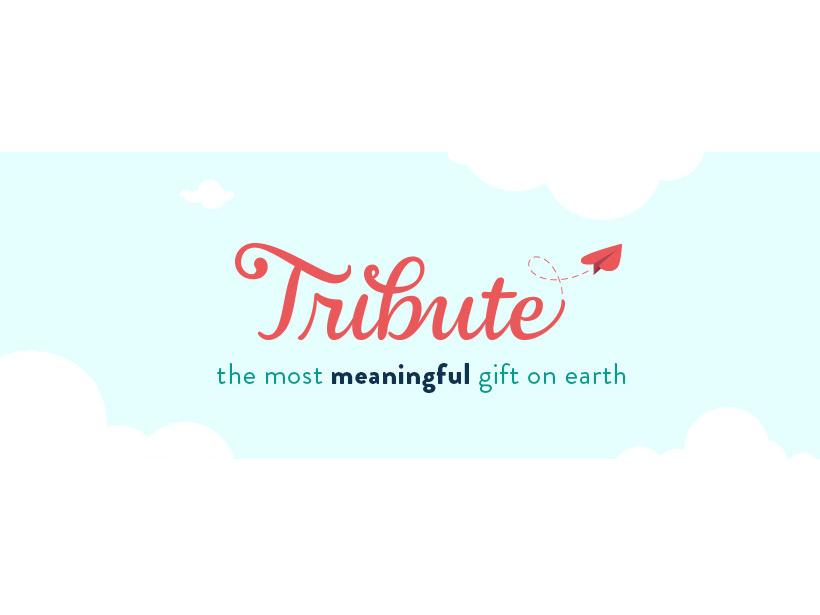 16. Video montage
Give the happy couple a video montage of incredible memories to celebrate their years together. Tribute has the tools for you to take a hands-on approach and create your video montage yourself, or you can choose to use their concierge service, which does the work for you.
Tribute collaborative video montage, from $29, Tribute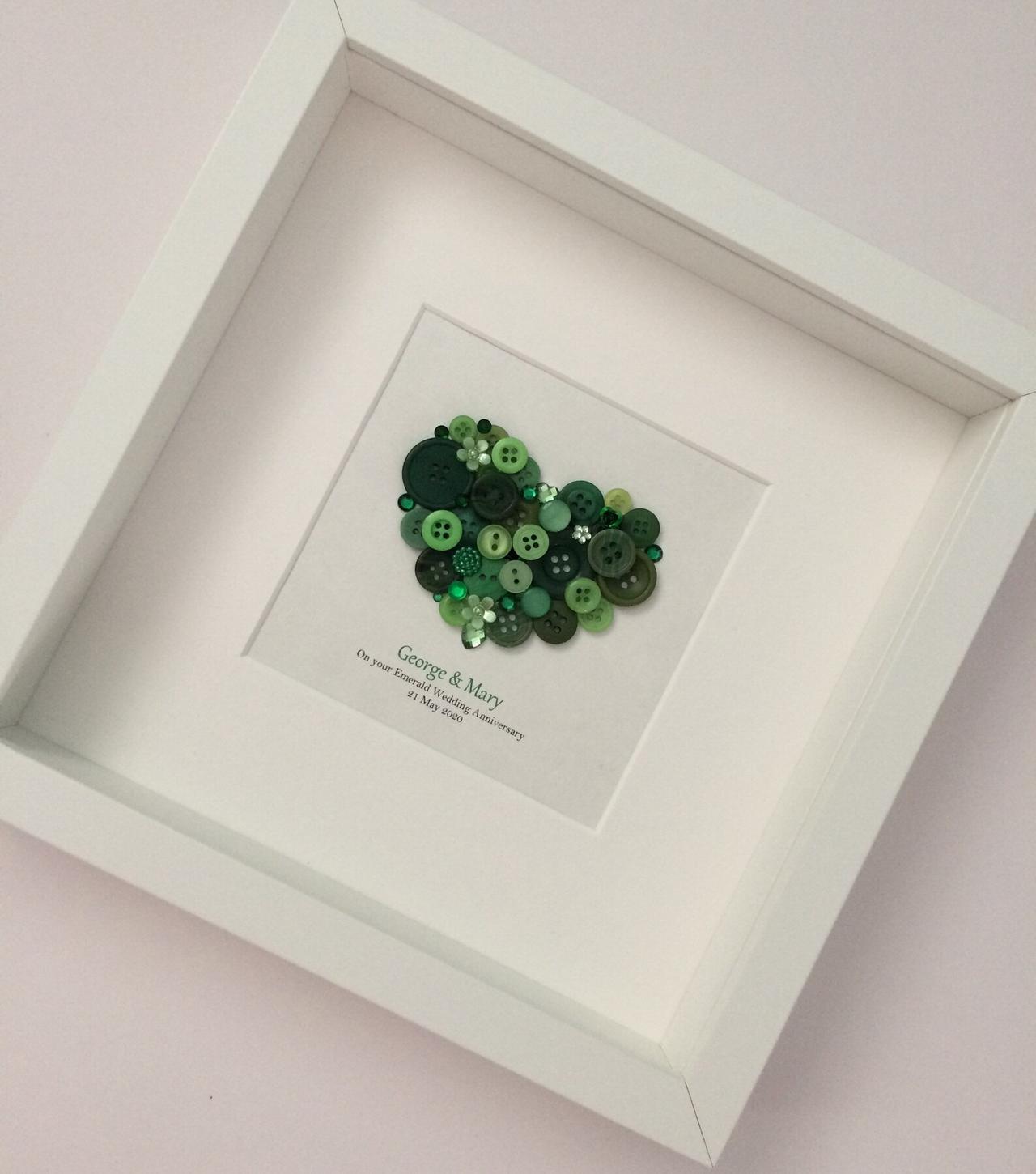 17. Buttoned-up art
This wall art makes a unique gift that's, well, as cute as a button. Green buttons form a heart, which can be personalized with your names and wedding date.
Button Art by Sophie 55th anniversary gift, $50, Etsy
18. Elegant wine decanter
This wine decanter makes a great anniversary gift that will bring a special touch to any celebratory gathering. It can be personalized with your wedding date, names, or a special message.
Wedgwood Vera Bande wine decanter, $140, Wedgwood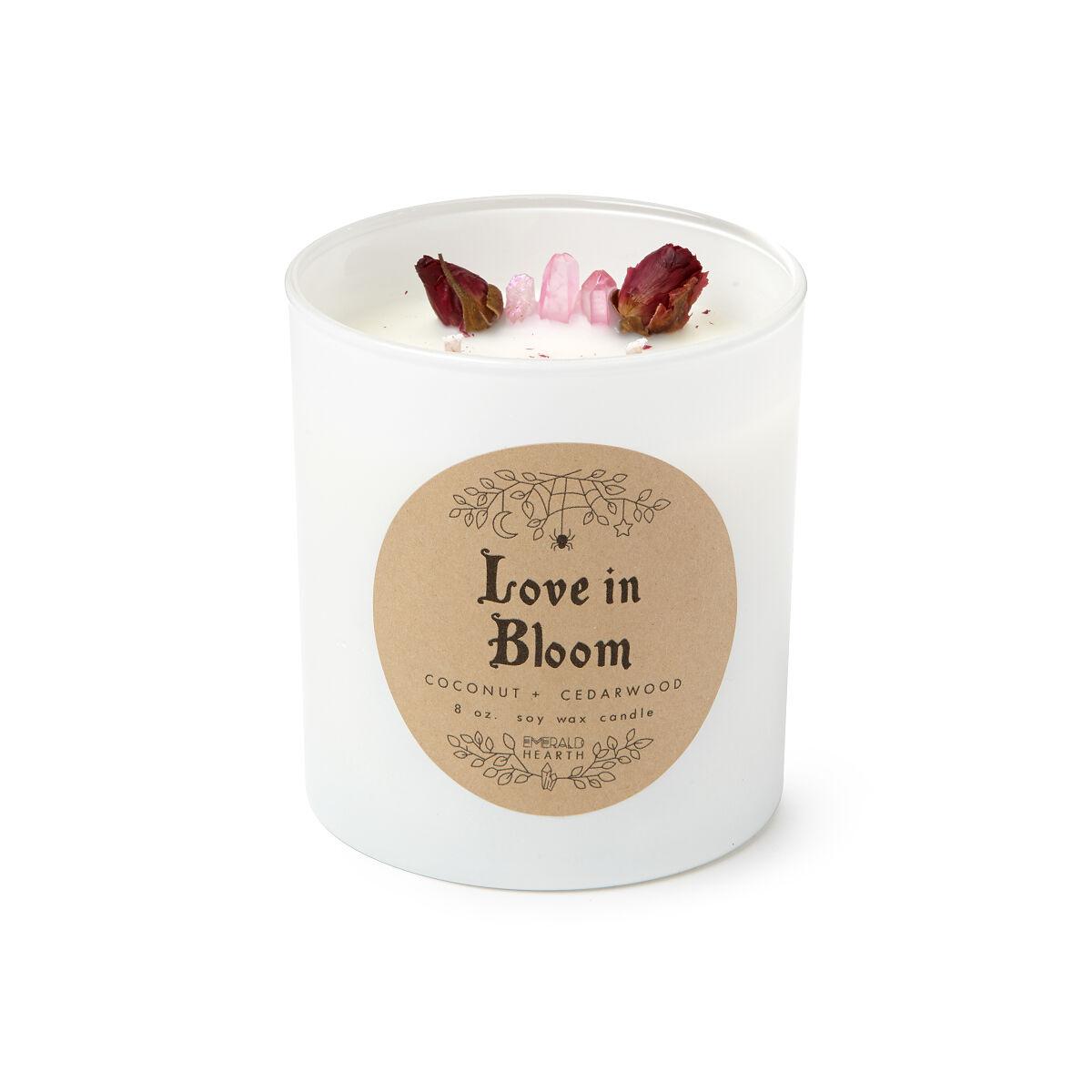 19. Romantic candle
Let them know they still light your fire with this pretty scented candle. It's topped with real flowers and crystals, and is appropriately labeled "Love in Bloom."
Brittney Durbin Love in Bloom candle, $30, Uncommon Goods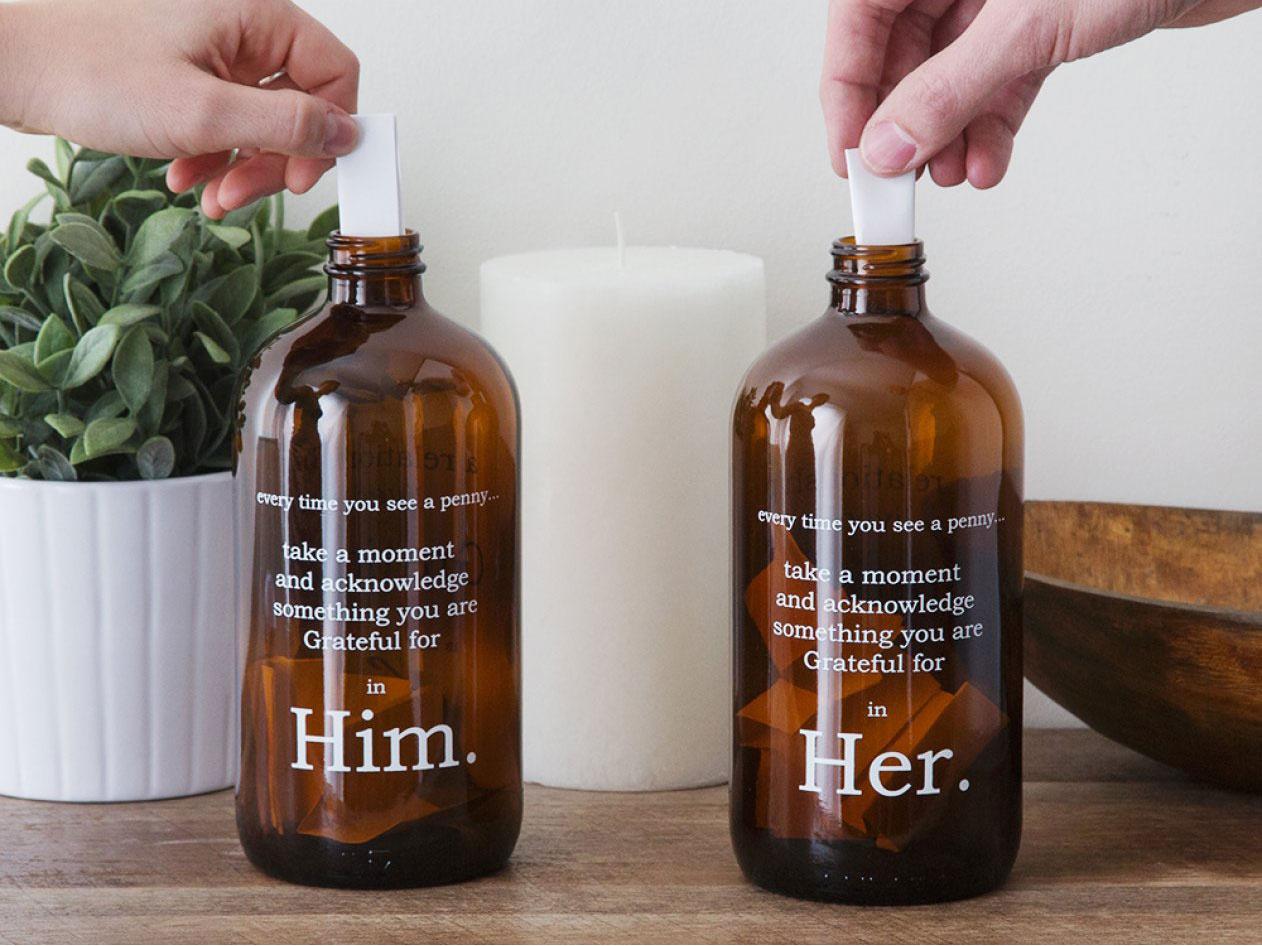 20. Gratitude set
This gratitude jar set makes for a sweet and unique gift to honor a 55-year anniversary. It comes with two jars, one for each of you. The labels read, "Every time you see a penny, take a moment and acknowledge something you are grateful for in him/her." Inside, there's room for those pennies, other loose change, or special keepsake messages to one another.
Studio Penny Lane relationship gratitude jar set, $50, The Grommet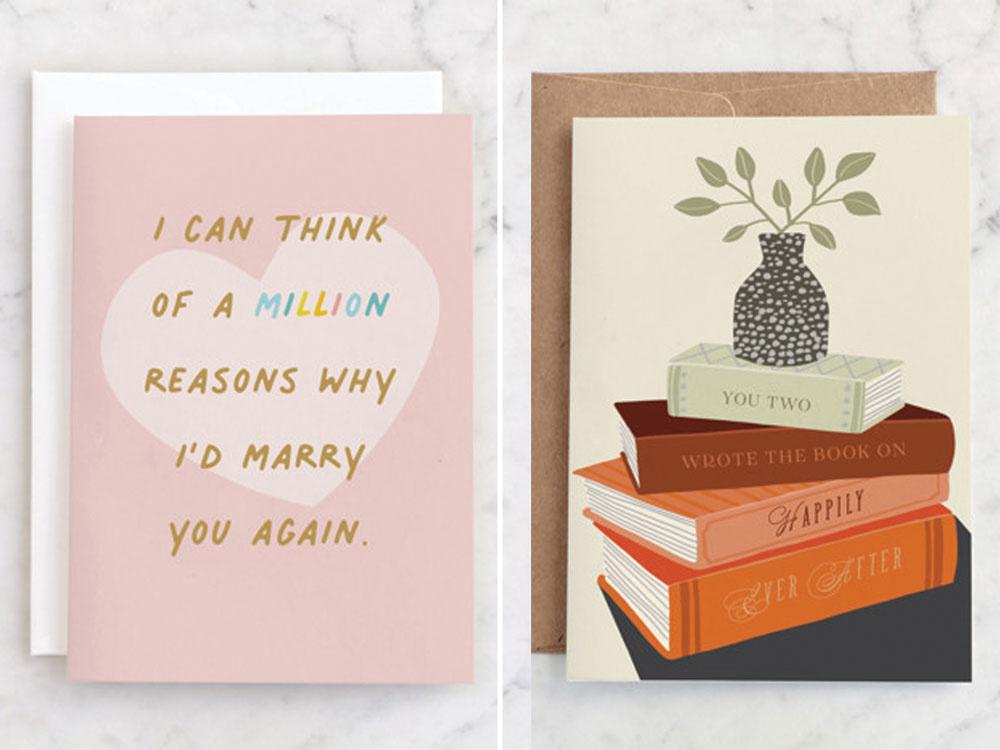 21. Meaningful anniversary card
The right anniversary card can be a gift in itself. Whether you want something sweet and sentimental or prefer to go with a bit of humor, Minted has a fantastic selection to choose from to say, "Happy 55th anniversary."
Minted anniversary cards, prices vary, Minted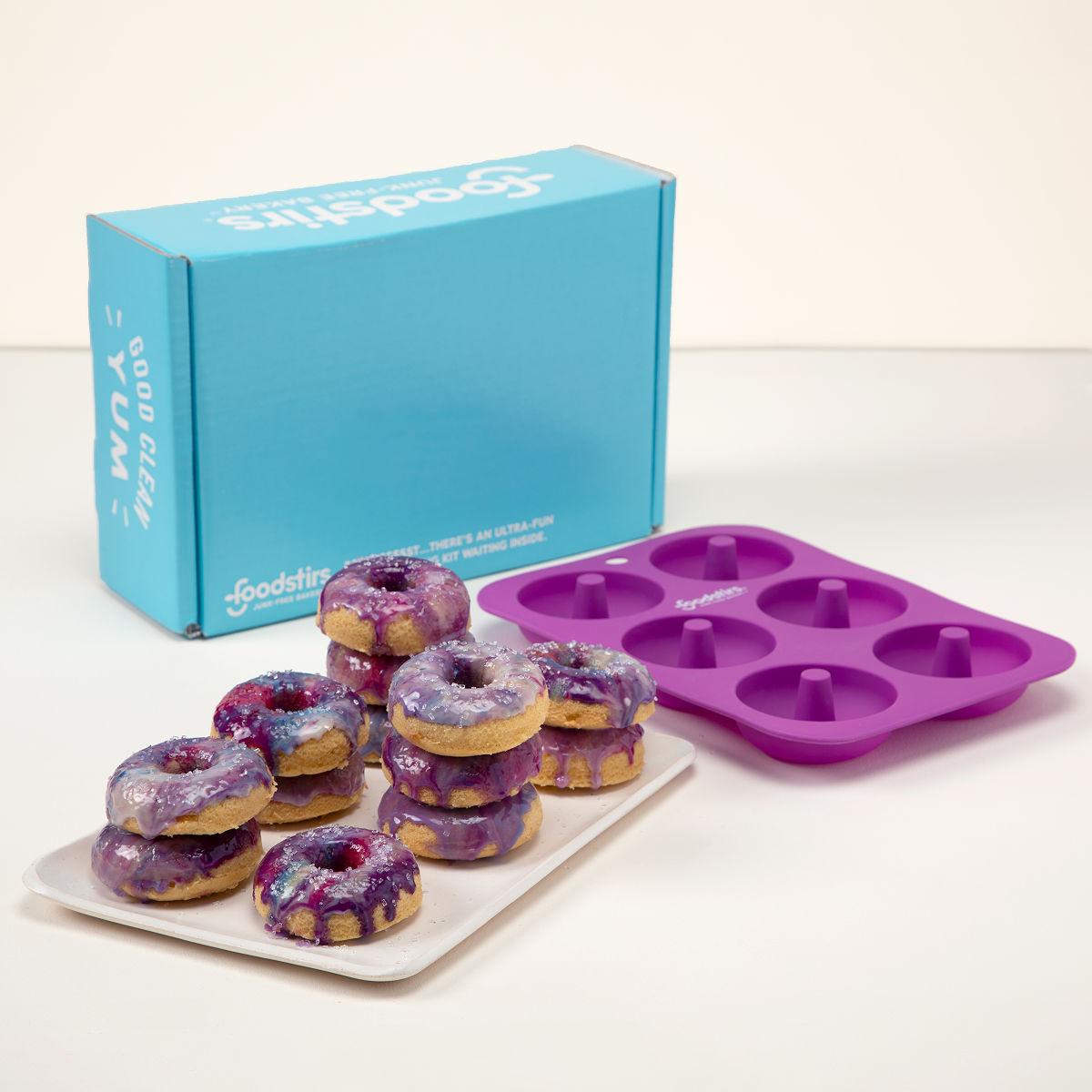 22. DIY donuts
Nothing says love like donuts, and this DIY kit lets them whip up their own. It's a fun activity for the couple to do together, and the end results are bound to be delicious.
Uncommon Goods DIY galaxy donut kit, $26, Uncommon Goods