4 Marriage Problems & How Real Couples Got Through Them
Here, real couples share the most difficult marriage problems they endured—and how they were able to come out on the other end, more committed and happier than ever.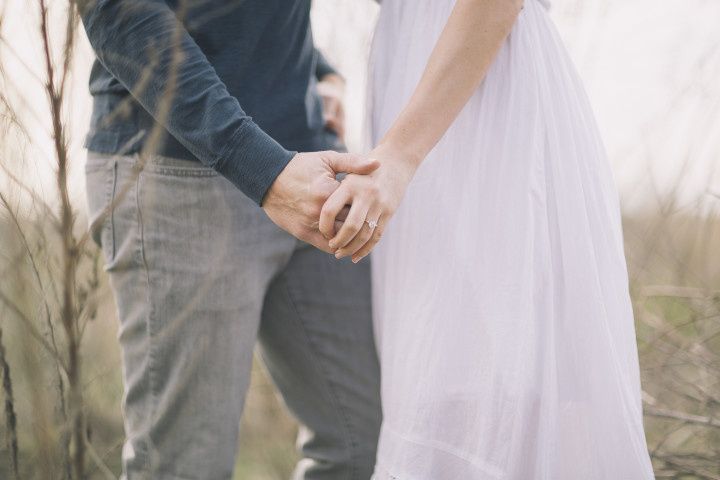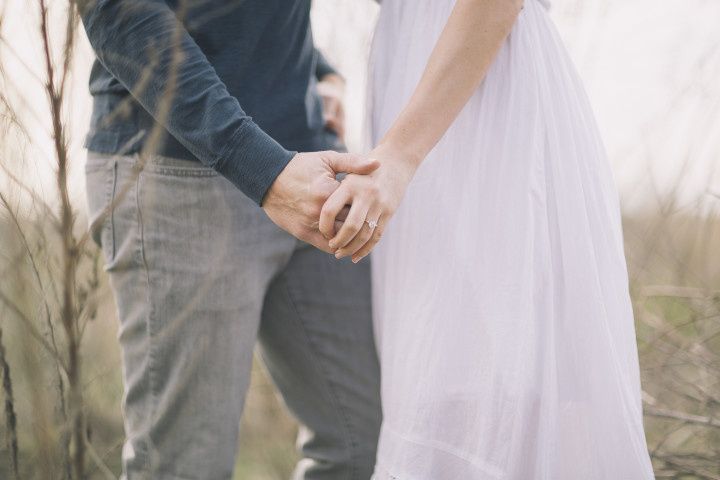 Photo: Black & Hue Photography
Think fast: when you reflect on your relationship, what are some of the first descriptive words that float to the forefront of your mind? Loving, supportive, fun, adventurous? If you're among those couples who have battled marriage problems to find the peaceful shores, you might also add 'resilient' to your slew of adjectives. As much as you treasure and admire your partner, being engaged and wading through a marriage isn't always an easy road. In fact, it's often the struggles that you're able to navigate together, often leading you to different destinations than you originally mapped, that bring you closer and strengthen your bond.
Here, real couples share the most difficult marriage problems they endured - and more importantly, how they were able to come out on the other end, more committed and happier than ever.
"I decided to become sober."
Since Kelley and her husband Ryan met at a bar, enjoying a few drinks was a ritual they both shared frequently. It was not only how they socialized with their other friends, but part of their routine after their four children were finally asleep. So when Kelley realized alcohol wasn't working for her life anymore and decided to go sober, it was a shock to the life they had built together. Because they now had to devise new ways to spend time together, they found themselves with more marriage problems—suffering through more arguments and stuck at crossroads than at any other point in their relationship. They sought couples counseling to develop open, honest and patient communication skills. "Trusting we would find our new normal and that it would take time during the adjustment phase was important," she shared.

Now they've developed and settled into their differing lifestyles, Kelley says the experience was a beneficial one for both of them. "I learned how to lean on my partner rather than my usual instinct which is to figure it out on my own. I also learned how deep my love for my partner is and how committed he was to our relationship and supporting me through a difficult time," she added.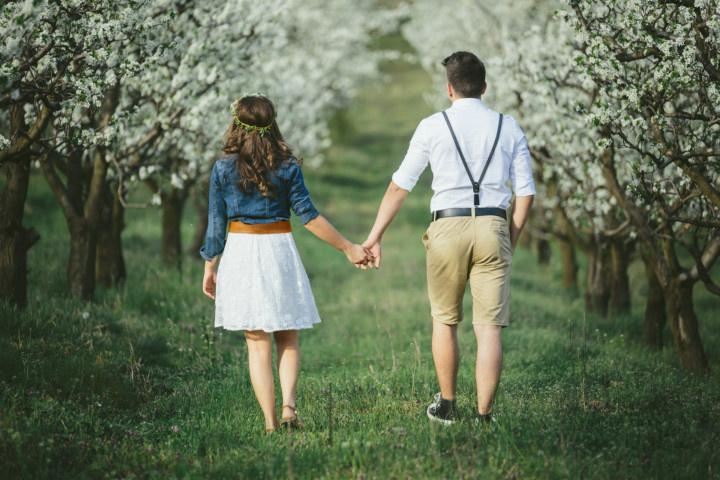 "My partner had an unexpected mental breakdown."
With no history of mental illness, Simone found herself in a state of shock when her normally healthy and happy husband of four years, Michael, had an intense panic attack and ran away from their shared home. Because of the severity of his condition at the time, he was put in a treatment facility for a month in a different state, causing Simone to be on high alert for weeks, wondering what happened to the man she had married. "What made it most challenging is perhaps that I wasn't prepared for it. As a partner, I didn't know how I could be supportive. I've had little experience dealing with mental illness in this way, and felt that I couldn't be there to support him," she recalls of the time. In addition to attempting to manage the issue at hand to the best of her abilities, Simone also found herself fretting over their shared future together. "Also, with marriage problems like these, you don't know how things will really end. What will his future look like? Will he ever get well? Will he be the same partner? Those worries, those unanswered questions and the uncertainty are beyond stressful," she said.

To cope with this unexpected turn of events, they made a commitment both to one another to to be honest with one another about any worries, stresses, triggers and future plans. Simone also decided to set her own needs aside for a year to focus on the health of her partner. "It's okay in relationships to have needs shift to one person more than another, and in this instance, it was a long period of that. It was about his recovery, his feelings, his health, his priorities and his needs," she explained.

She also turned to the promises she promised her husband at the alter, remembering there will be good and bad times, but their dedication to one another could see them through even the darkest of hours. "When I went into my marriage, I had no idea what I really intended when I said my vows. And here I was, committing in all of the messiness of life to a partner. No matter how much you love one another, there will be pain, there will be trials, there will complications. In all of this, my husband and I learned how to talk to one another more deeply, how to address marriage problems in a more effective way and how to be brutally, messily honest. There is no room for shame or judgment when there is love," she shared.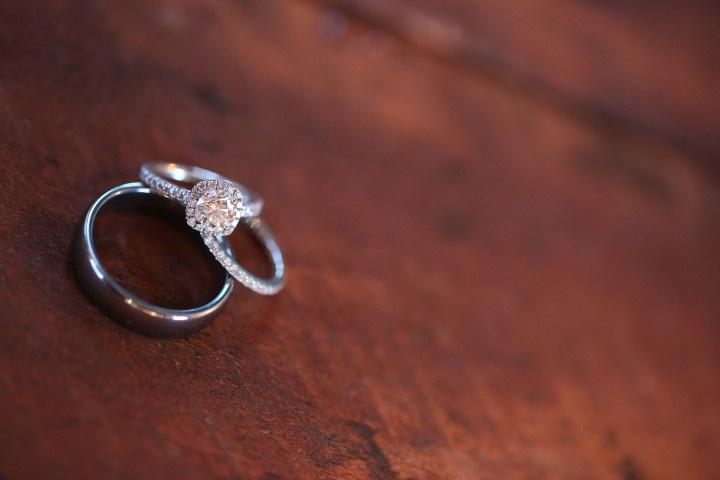 Photo: blue martini photography
"My father passed away in our first year of marriage"
During the honeymoon, newlywed stage of their marriage, Carrie looked forward to building a life with her new husband Josh, and making memories they'd one day tell their grandchildren about. But instead of enjoying their 'brand new China patterns and fancy linens' as she put it, Carrie was sorting through insurance papers and choosing casket linings after the unexpected, sudden death of her father. "Getting married is wonderful, exciting, and also emotional in many ways. Add to that a massive heap of very adult grief at a very young age, it threw a curveball into our new life together," she explained.

Carrie reflects back to this period as a sad one, but also when she realized how important it is to have a confidant and support system who is there to stand firmly beside you when the tough times get unbearable. "He was there to help me wade through the really, really hard parts of life that we all go though. We've now each lost a dad, and I'm sure more sadness will come our way with all of the wonderful things marriage has brought," she says. "If you're happily married - and we are, thankfully - then going though the really hard parts of life is a little bit easier with a partner."
"Having our baby three months early."
A mere six months into their marriage, Laura and Max found themselves filled with fear in the NICU of their hospital, after their baby was born 28 weeks (or three months) early. In addition to the anxiety and pain that comes with a premature birth, the twosome also had to work together to take care of Max's son from a previous marriage who was entering grade school the same month. "We barely saw each other between work, taking shifts at the NICU and helping big brother adjust," Laura shared.

Though the time apart and the constant prayers for the health of their child were overwhelming, Laura shared how much the experience brought them together, as they were able to understand how one another was individually dealing with the crisis. "We learned to support one another and to ask questions," she explained. "I wanted to spend as much time as possible at the hospital. He needed to check in once a day and then occupy himself with work and home. I had to be understanding of the fact that he wouldn't be coming to visit her with me all the time and he had to take on the load of supporting me emotionally as I spent my days at work and evenings at the hospital."

Thanks to their patience and commitment to one another, they were able to come out on the other end, with a new baby to bring home two months later, reconnected and ready to begin making memories and traditions as a family.