The 30 Best 15-Year Anniversary Gifts
You've made it through 15 years together—congrats! Here are our favorite 15-year anniversary gifts to show them how much they mean to you.
We have included third party products to help you navigate and enjoy life's biggest moments. Purchases made through links on this page may earn us a commission.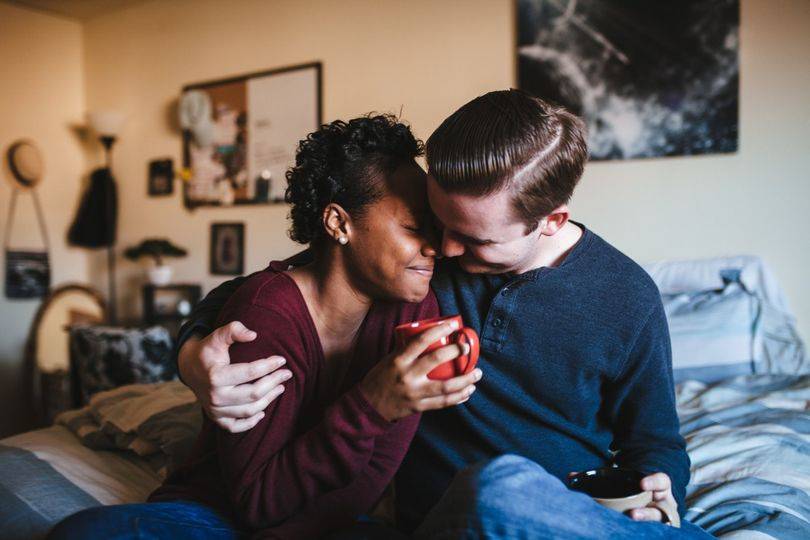 A decade and a half ago, you and your partner committed yourselves to each other. Now it's time to celebrate! After spending years together, you may be struggling to find the perfect gift to commemorate the occasion. To help, we've rounded up 30 15-year anniversary gifts for him, her or them. We've included traditional 15th wedding anniversary gifts as well as modern options; plus, we rounded up a selection of alternative ideas that they'll actually use. We're here to take all the stress out of gift shopping so that you can focus on what's important: celebrating 15 years of marriage together.
What is the 15-year anniversary gift?
Traditional: Crystal
The traditional 15-year anniversary gift is crystal, which means you have many options. Crystal represents the sparkling love you share, and how it's clear (get it?) that you both are meant for each other. You can give a classic Waterford crystal gift, or you can get creative with the theme by opting for healing crystals or crystal alternatives.
Modern: Watches
The modern 15th wedding anniversary gift is watches. What better way to celebrate the time you've spent together than with a brand new timepiece (or a stylish accessory)?
15-Year Anniversary Gifts for Him
Show him how much you love him by giving him a thoughtful gift for your 15th anniversary.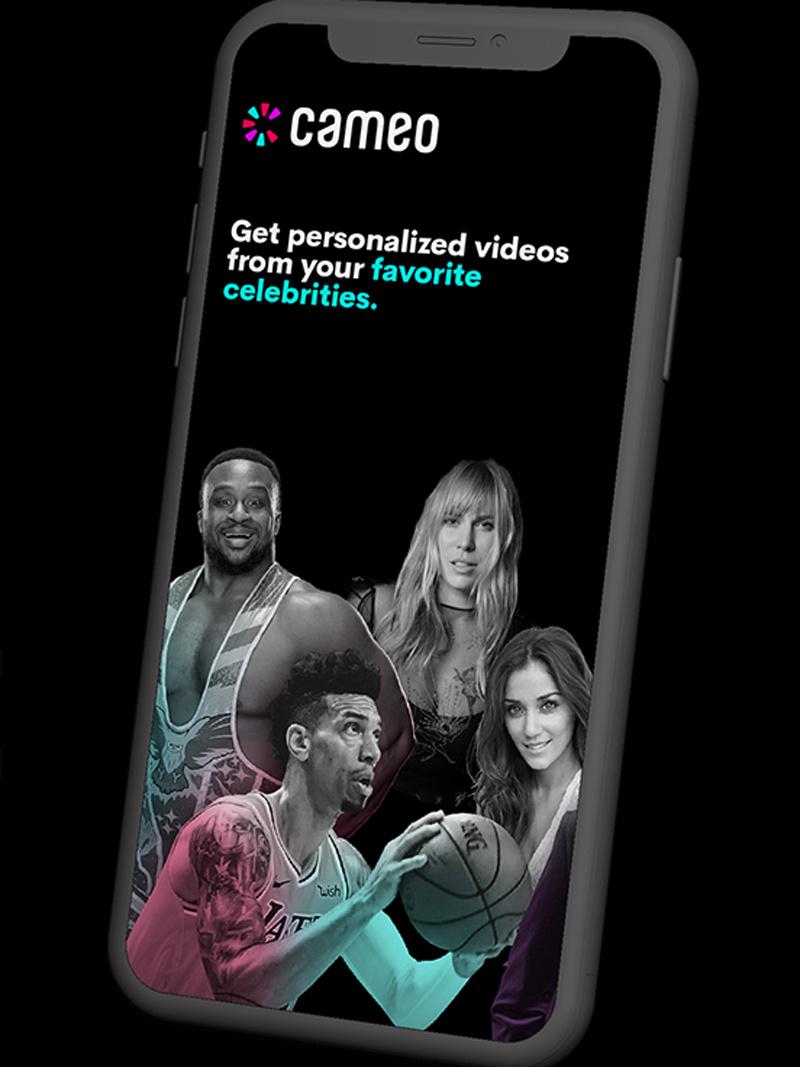 Is there a basketball player he's obsessed with or a musician he won't stop talking about? Use Cameo to purchase him a personalized video from someone he admires congratulating him on 15 years of love and commitment.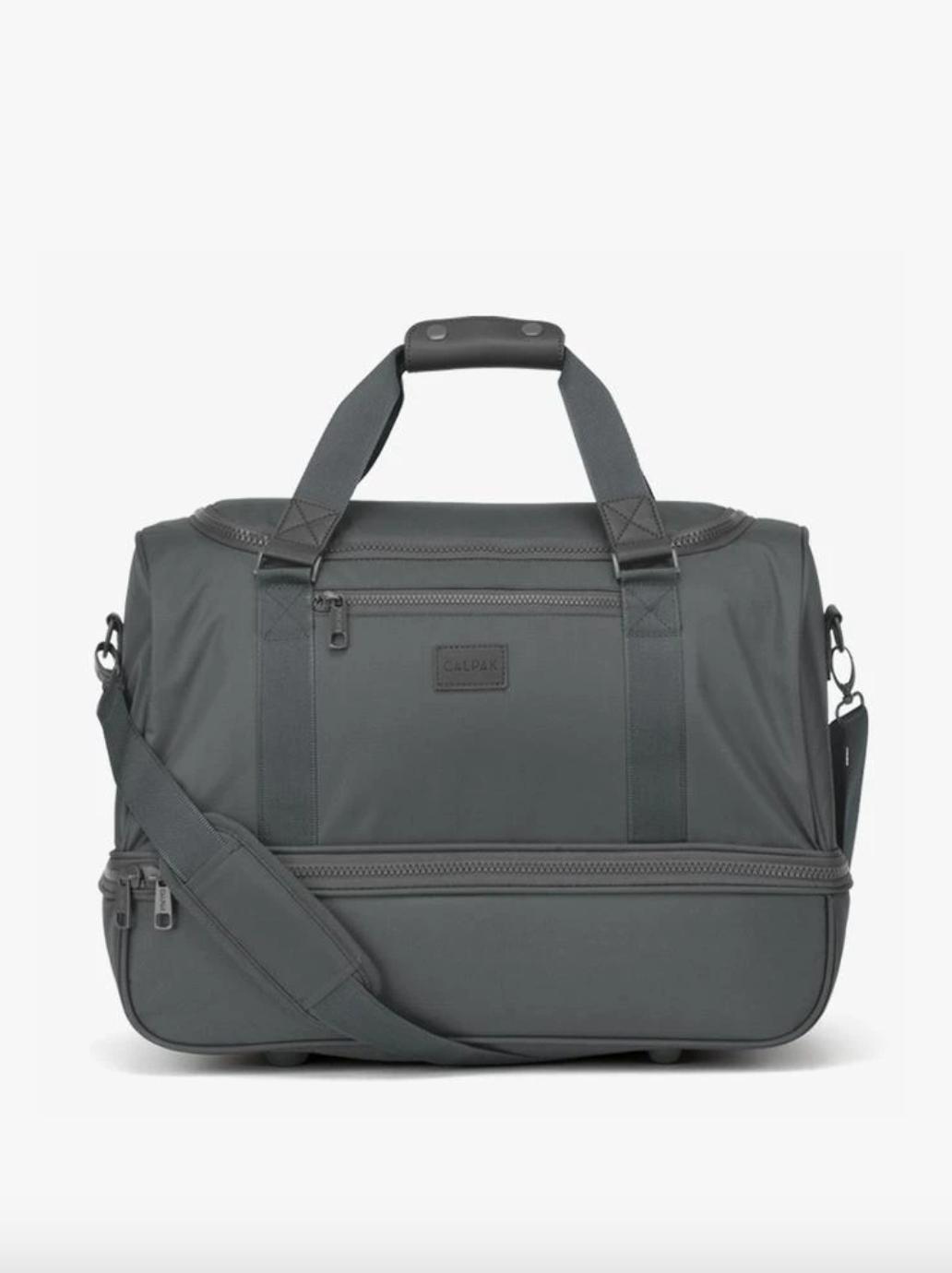 Time to finally follow through on those promises to be more spontaneous. Plan a fun weekend getaway to celebrate the milestone, and give him this handy duffel for the occasion. It has a bottom compartment that can fit his shoes while the roomy main compartment can carry all of his weekend necessities.
Calpak Stevyn duffel in Slate, $68, Calpak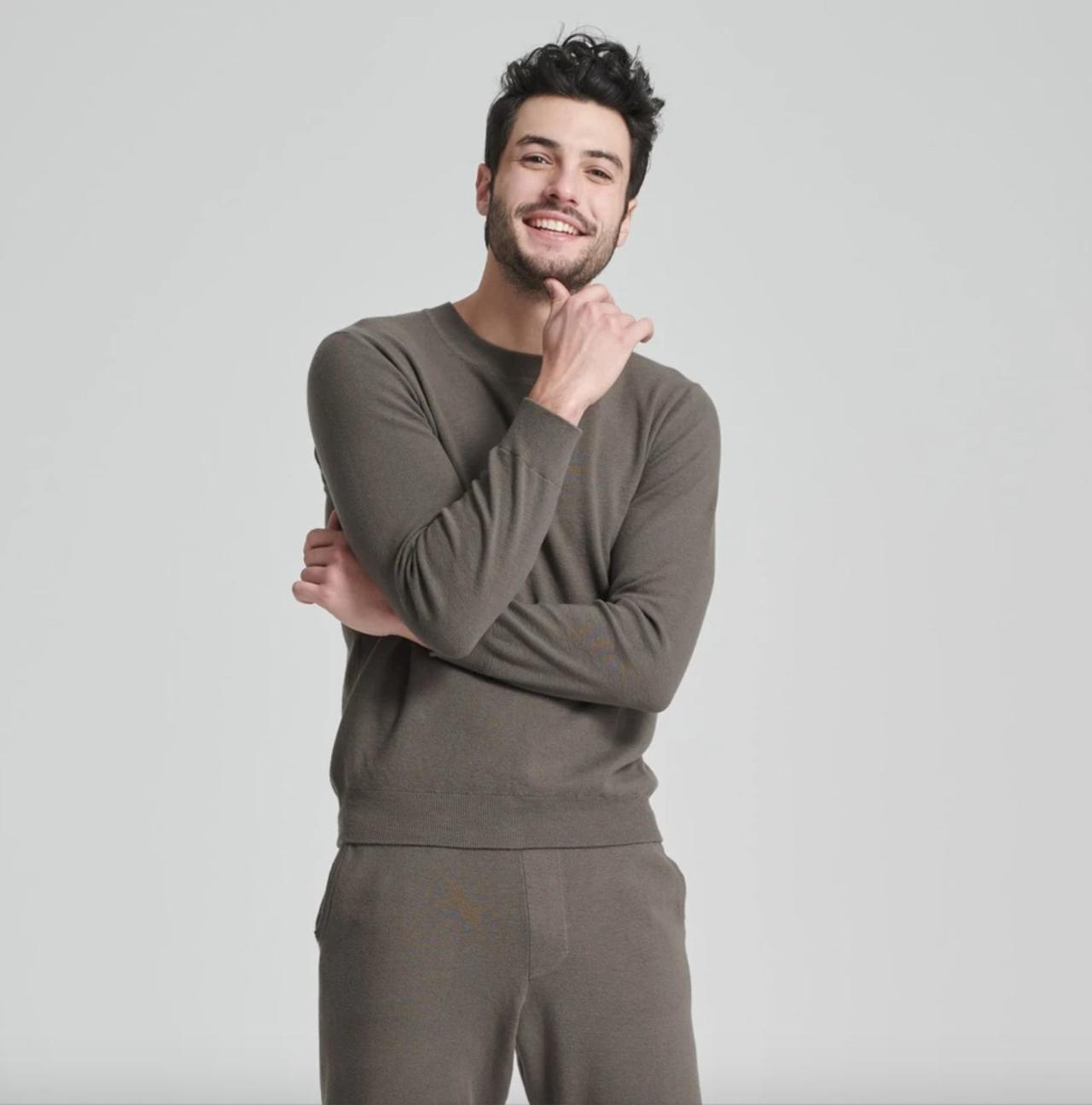 Upgrade his go-to college sweatshirt by gifting him this cotton cashmere pullover. Not only is it unbelievably soft, it's also machine washable.
Nadaam cotton cashmere sweatshirt, $125, Nadaam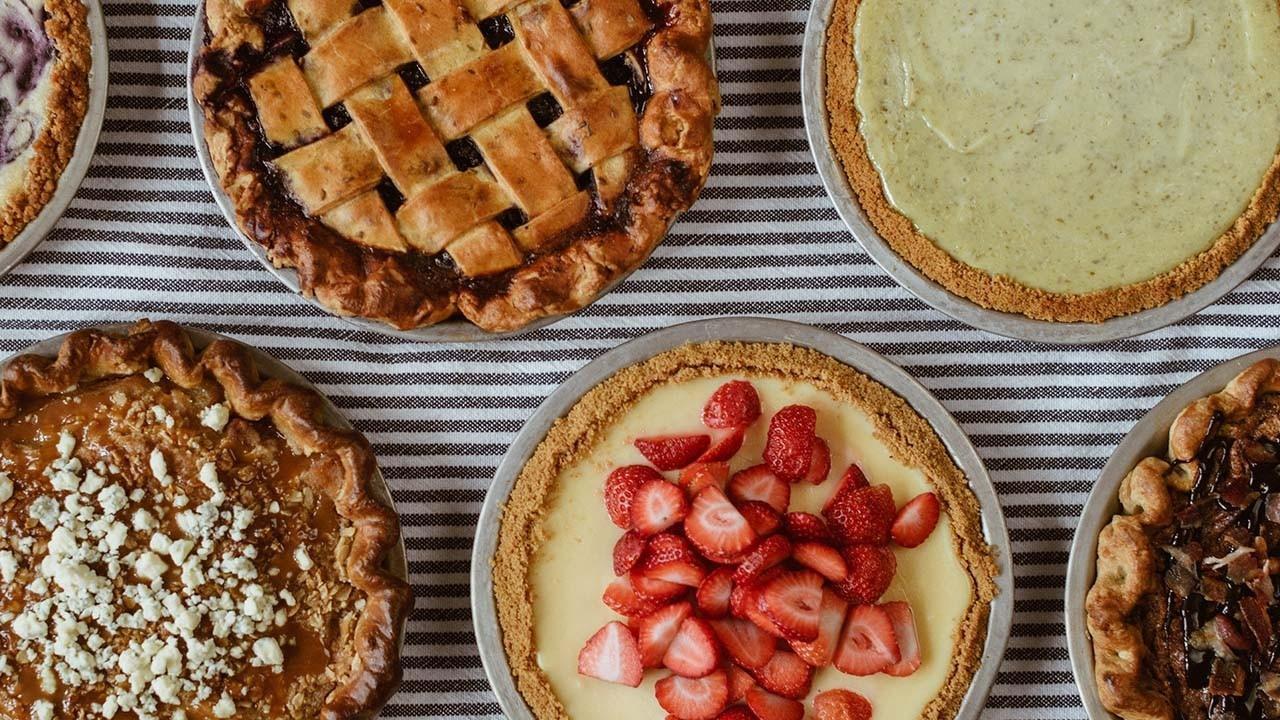 Elevate his cooking skills with a four-week membership to Justice For All. With it, he can cook alongside a professional chef to enhance his at-home cooking experience. Plus, you'll get to enjoy the delicious meals together.
Justice For All four-week class pass, $100, JusticeForAll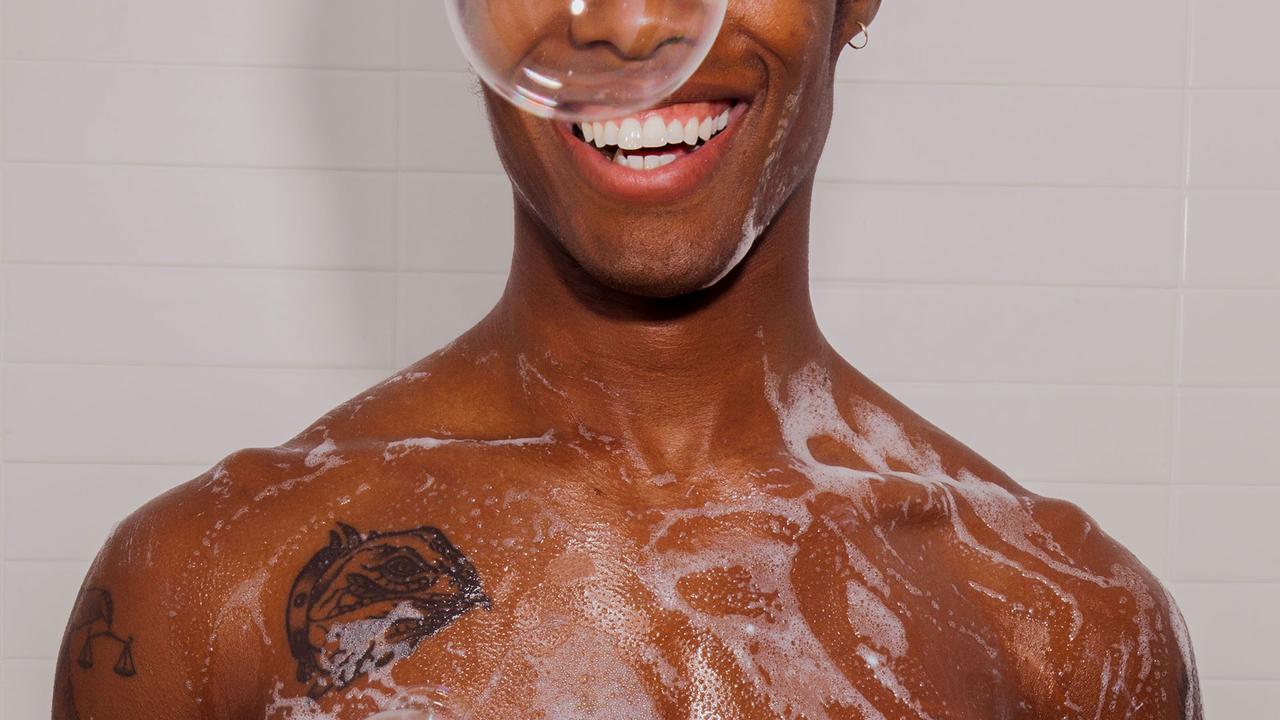 If he's been using the same bar soap since you got married, give him a gift card to Hawthorne. After completing a quiz about his skin care needs and preferences, they'll send a box of curated items (all formulated with clean ingredients).
Hawthorne gift cards, from $55, Hawthorne
15-Year Anniversary Gifts for Her
Whether you're searching for a sentimental gift or a luxe present to pamper her, we've got you covered. Here are five unique 15th wedding anniversary gift ideas for the lady in your life.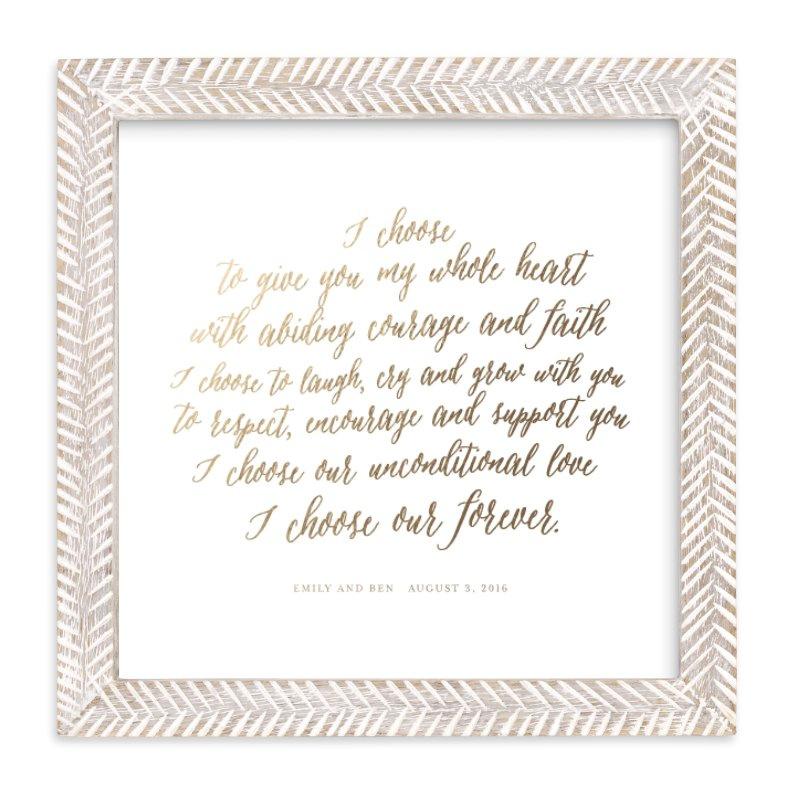 15 years ago, you made your vows to each other. Commemorate the milestone by having your words turned into art. Every time she looks at it on the wall, she'll be reminded of how much you love her.
Minted Your Vows as Foil Art, from $115, Minted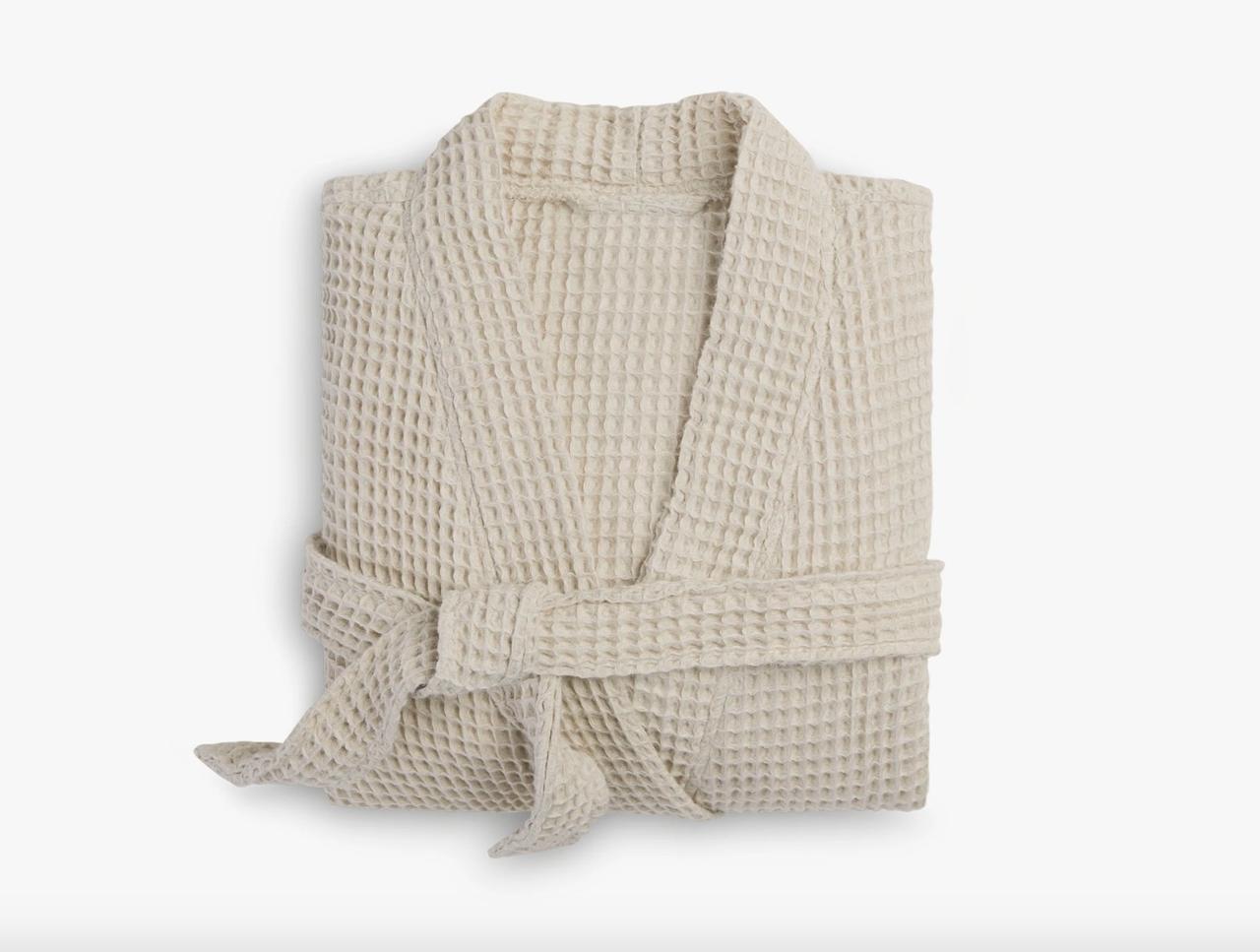 Pamper her by giving her this lightweight, soft robe. It was inspired by the world's finest spas and is loved by editors everywhere.
Parachute waffle robe, $119, Parachute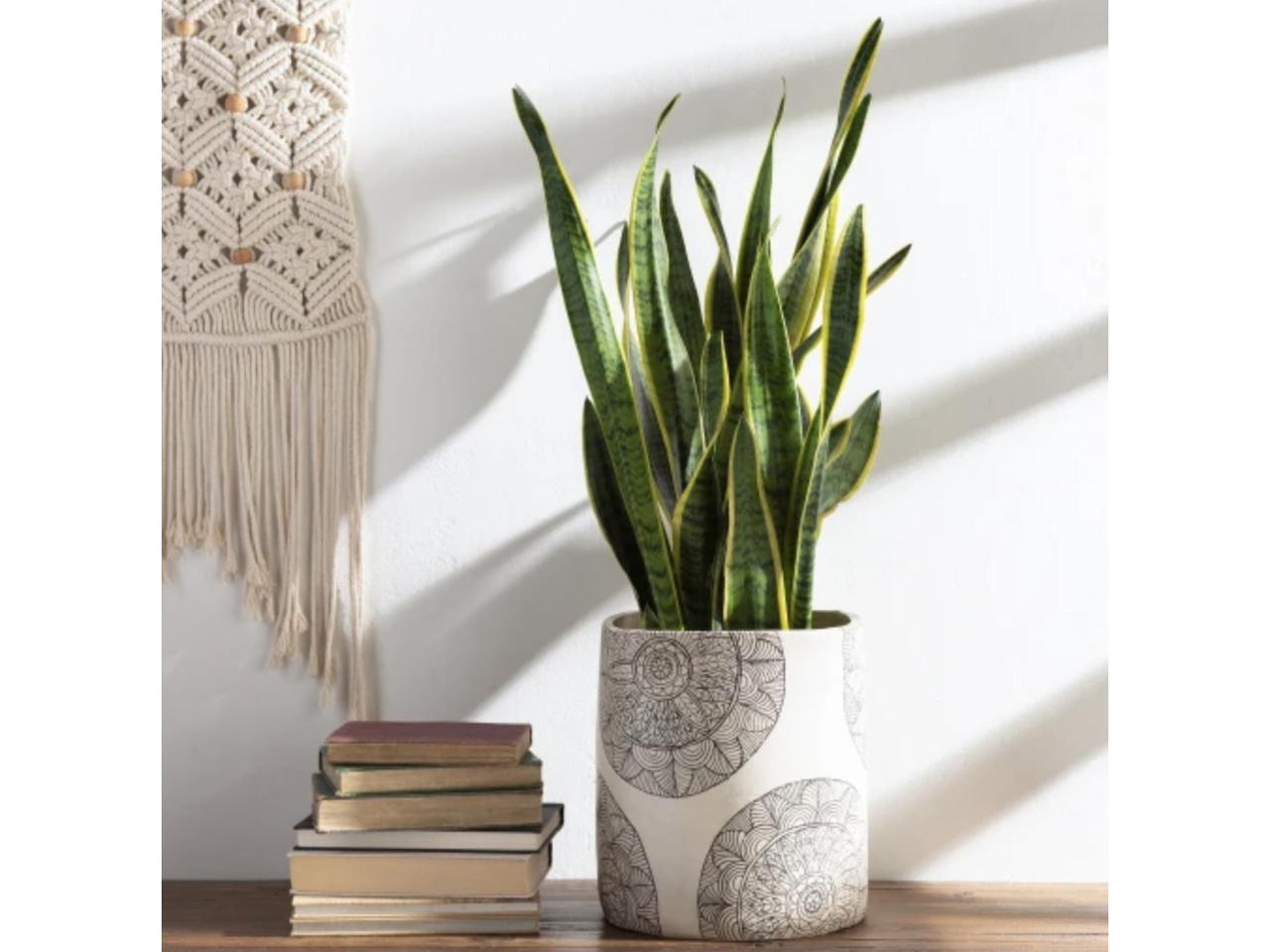 If your partner has a green thumb, give her a new addition to her home collection. This planter is unique and eye-catching, but it's neutral colors allow it to blend into any home. Add a plant inside for a thoughtful 15-year anniversary gift for her.
Jungalow tall painted clay planter, $159, Jungalow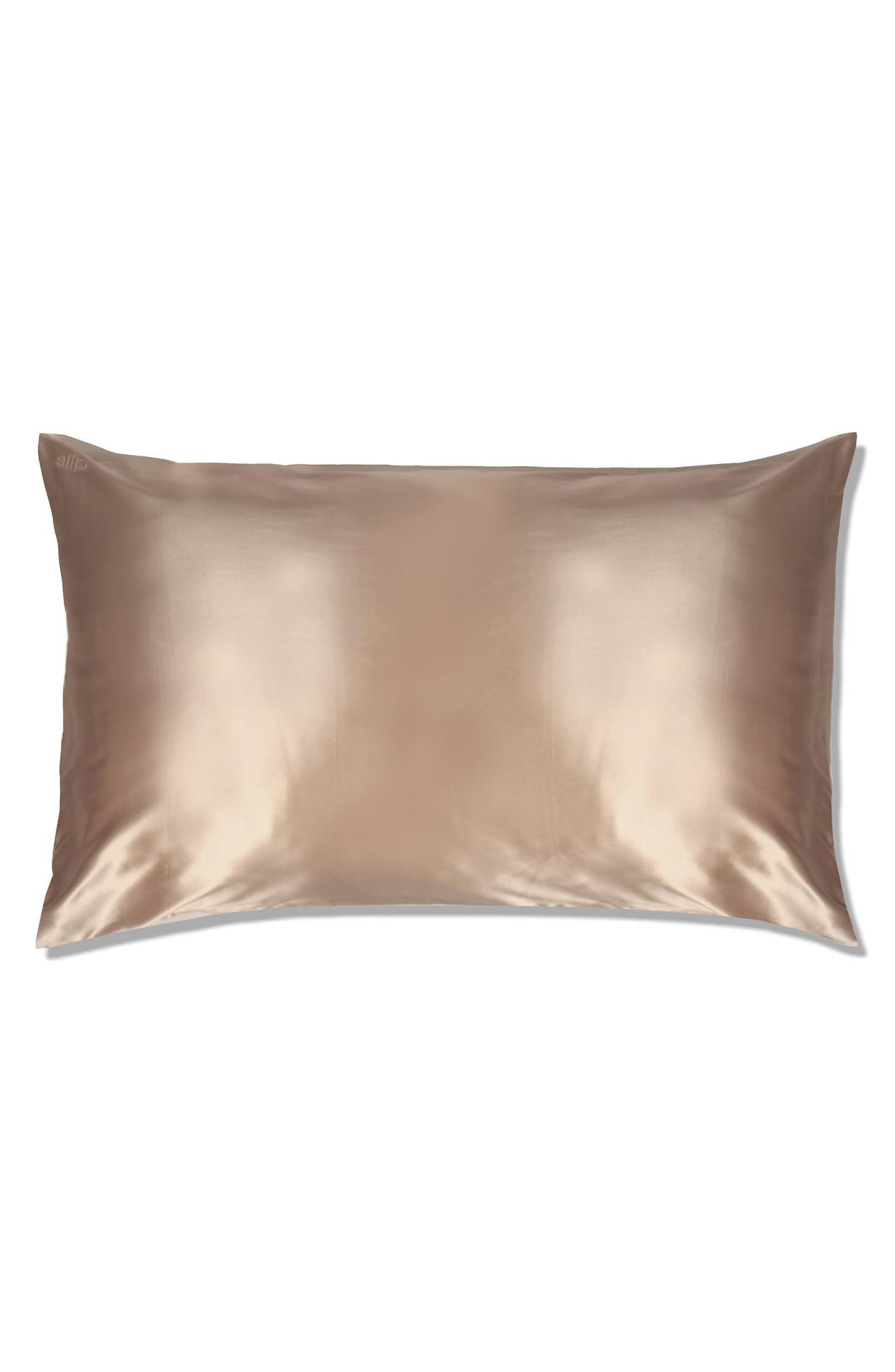 Make her nights spent next to you even more enjoyable by giving her a luxe silk pillowcase. The silk fibers are much less absorbent than cotton, which means her hair and skin stay hydrated overnight, so she'll wake up feeling (and looking) refreshed.
Slip pure silk pillowcase, $110, Nordstrom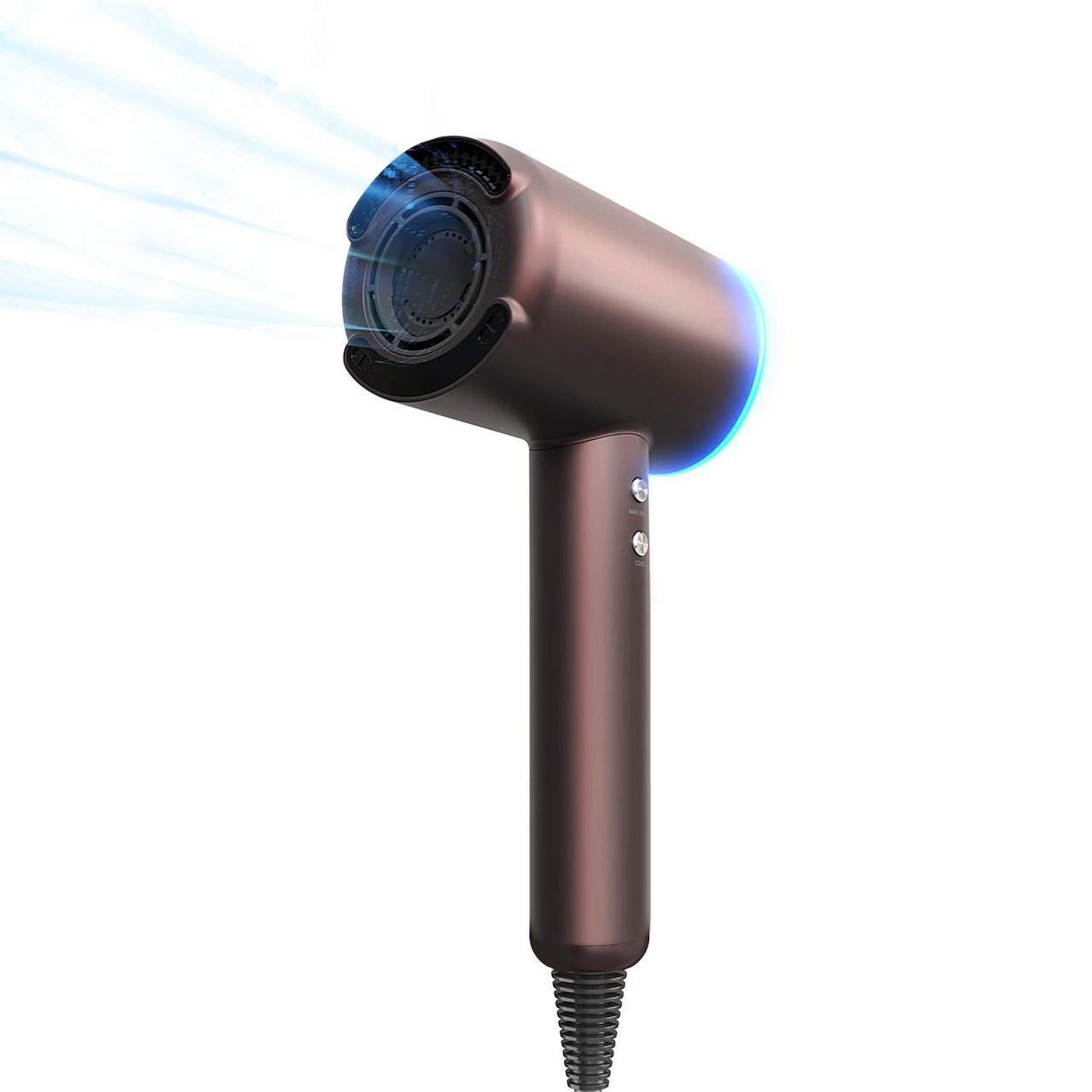 Here's a 15th anniversary gift you'll both love. This smart hair dryer uses powerful technology to dry hair in less time with less damage—and less noise. Now she can get ready for your date nights in a flash.
Tineco Moda One smart ionic dryer, $299, Amazon
15-Year Anniversary Gifts for Them
It's hard to get something for a couple that's been together for 15 years. After all, they likely already have all the trinkets and mementos you can think of. That's why we rounded up creative and thoughtful ideas they'll be excited about (really).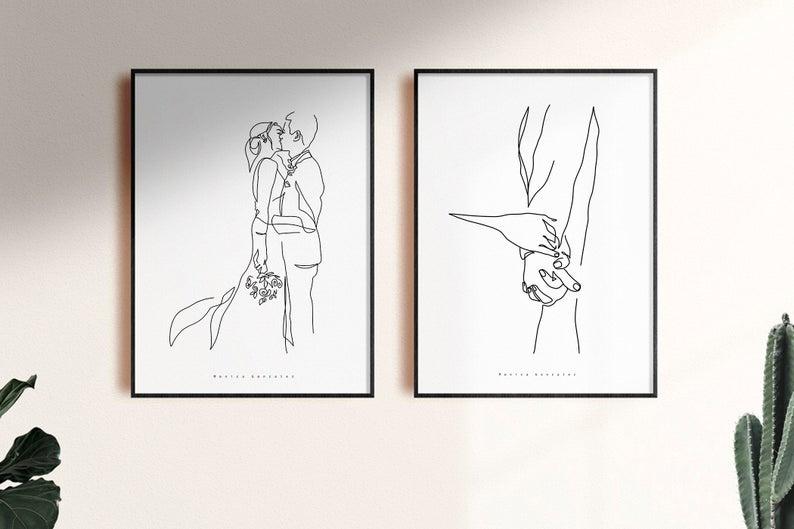 We love art as an anniversary gift because it's thoughtful and can serve as decor. This line art is a simple yet stunning way to display scenes from their wedding day.
Monica Gonzalez Art custom line portrait, from $37, Etsy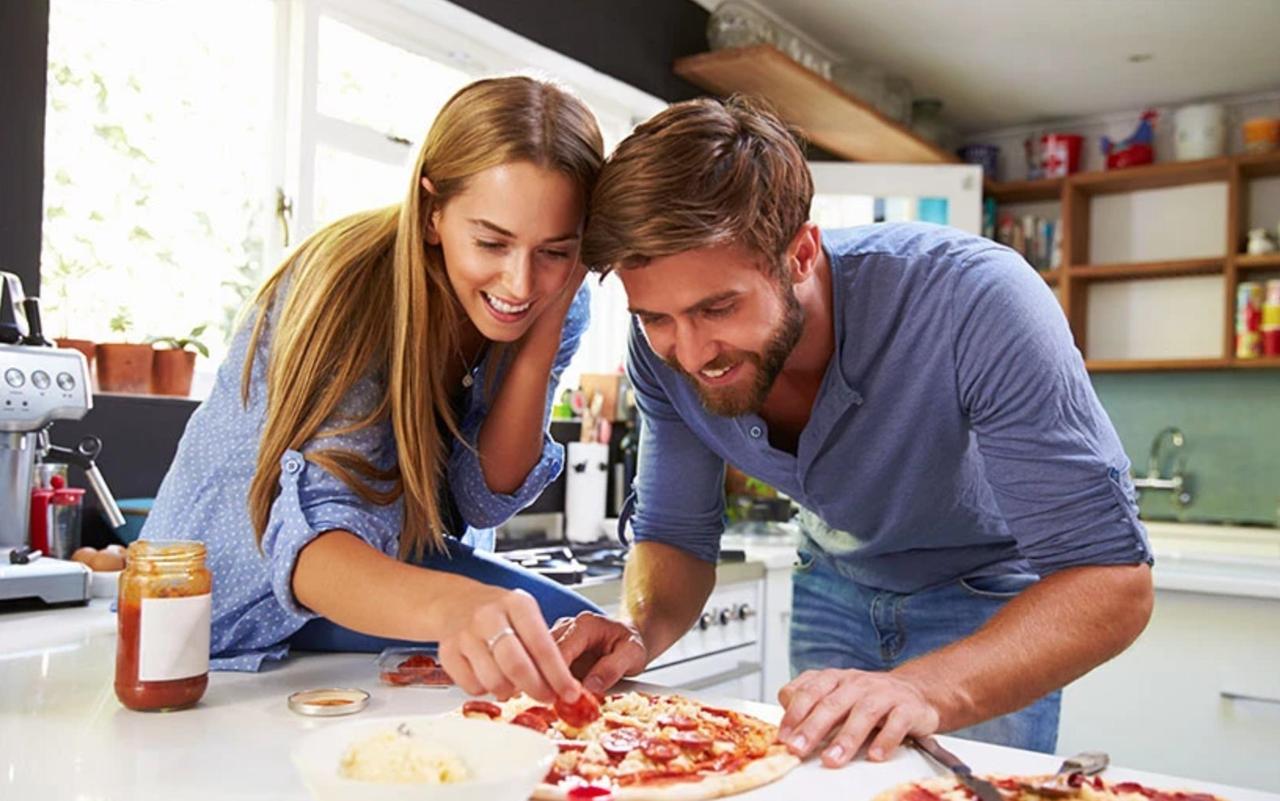 After 15 years, they might be stuck in a date-night routine (think: the same restaurant, game store, movie theatre or bike path). Help spice things up by giving them six months of fun and creative date ideas with Date Box Club.
Date Box Club gift 6 dates, $216, DateBoxClub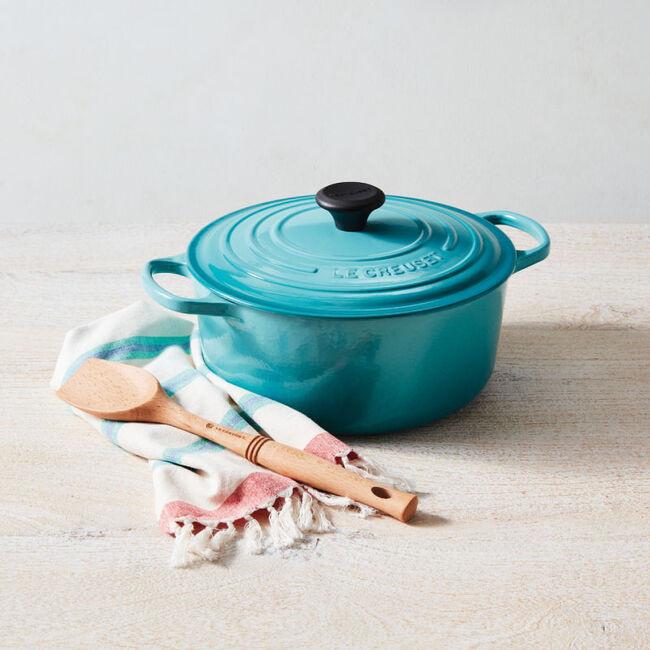 Elevate their at-home dinner dates by giving them an enameled cast iron Dutch oven. It's pretty enough to use for serving, which means you'll save them dishes down the line.
Le Creuset round Dutch oven, from $155, LeCreuset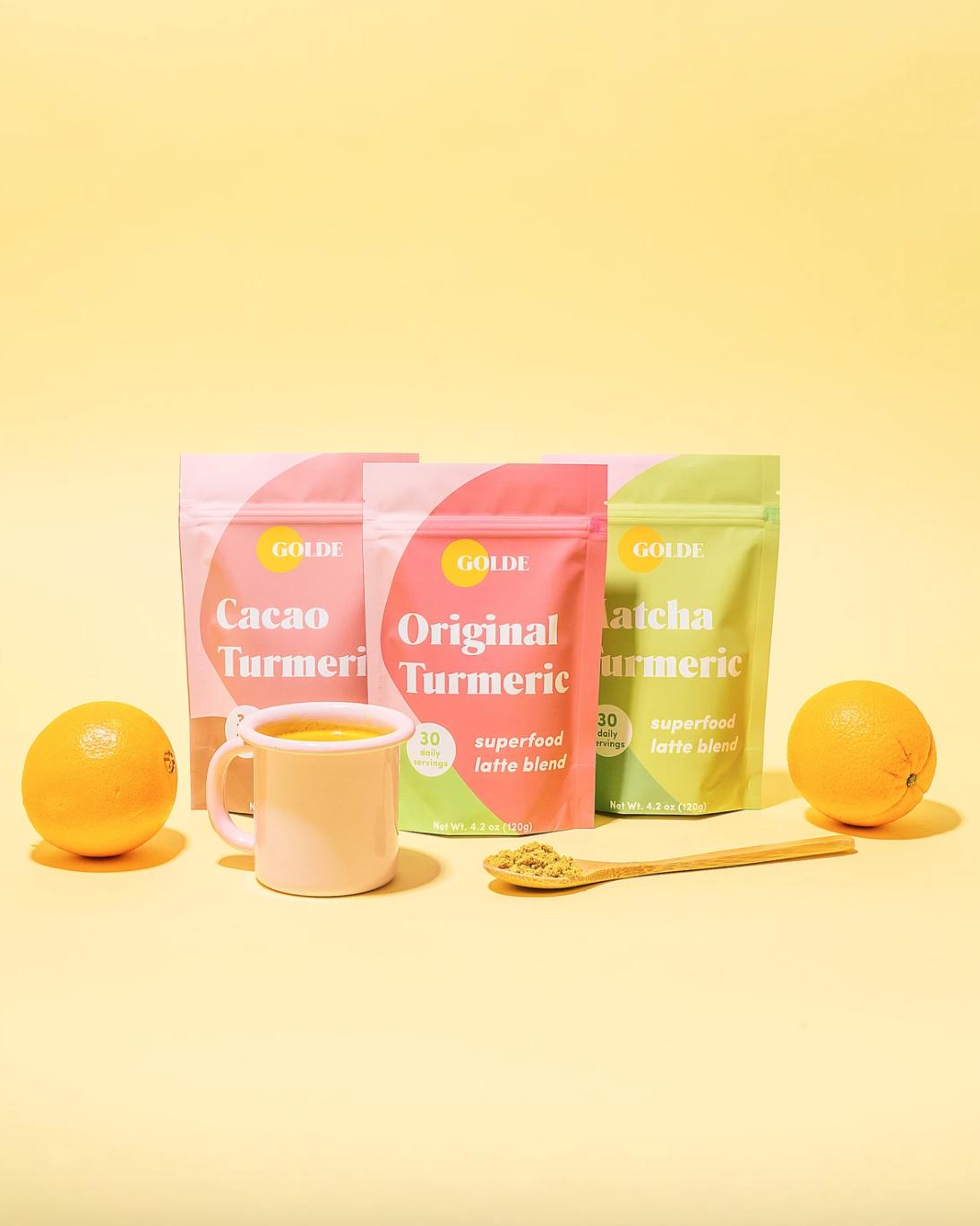 If they're wellness fanatics, here's a 15th wedding anniversary gift that will show how much you care. This trio of superfood latte mixes will be a welcome addition to their morning routines.
Golde superfood latte kit, $77, Golde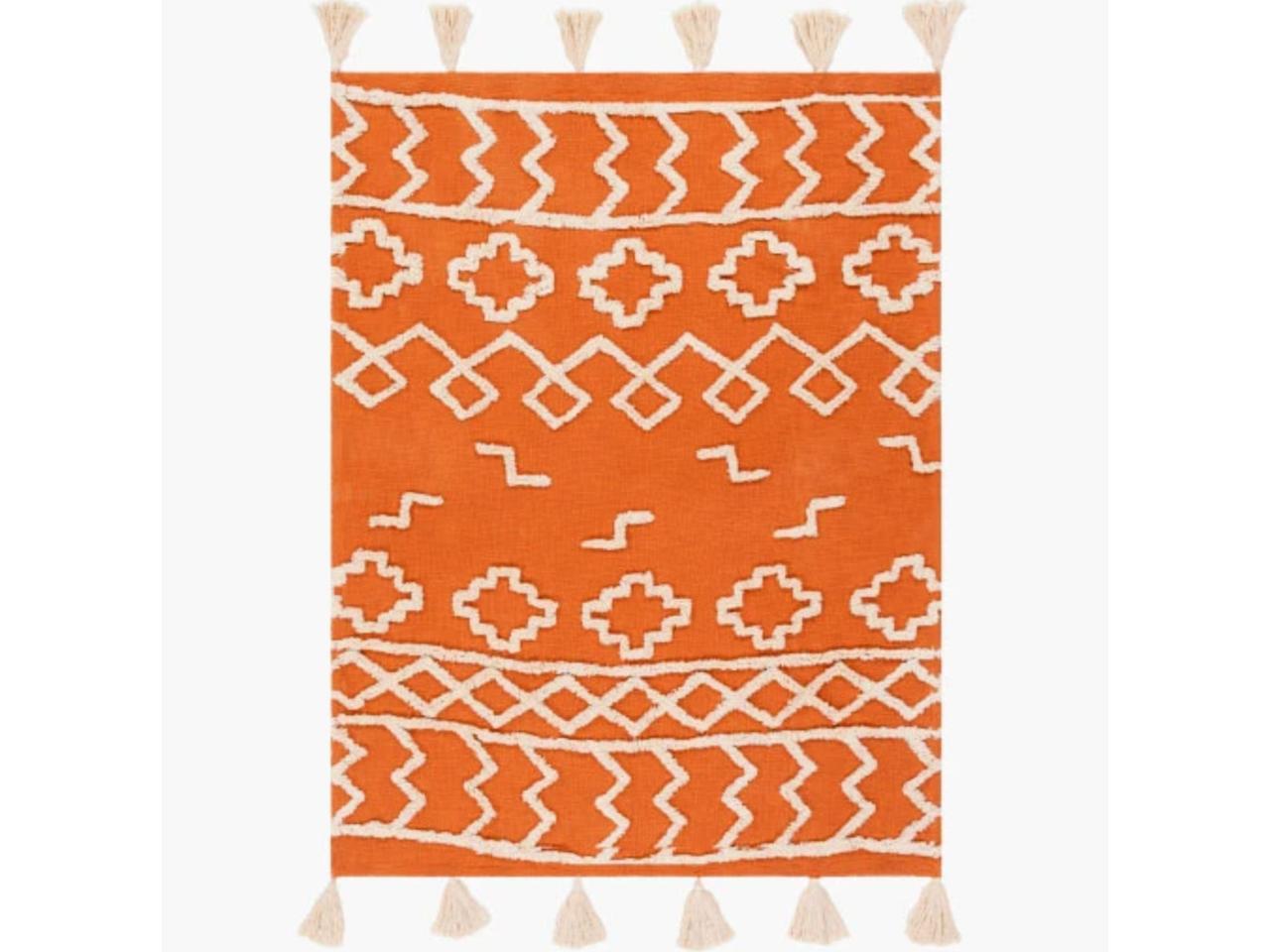 A new throw blanket is something they might not think to buy for themselves, which is why it's a great 15-year anniversary gift. They can cuddle underneath it during their next movie marathon.
Jungalow tangerine throw blanket, $119, Jungalow
Crystal Anniversary Gifts for Him
Get creative with the idea of crystal and look to alternative materials (like a real crystal, quartz) or a unique item that he'll actually use (like a photo frame).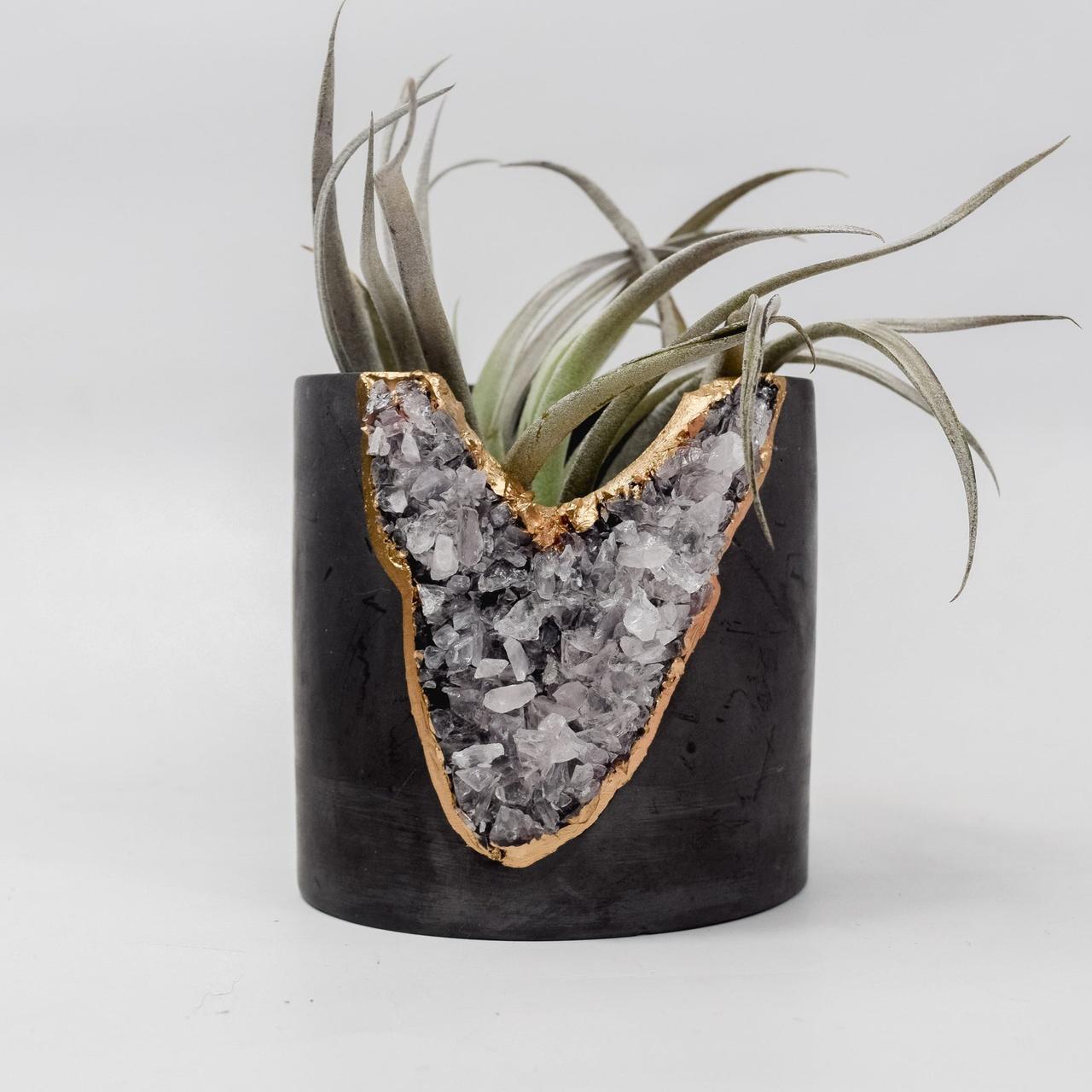 If he's into nature, he'll love this 15th anniversary gift idea. An on-theme crystal planter with a cactus or succulent will look awesome in his office or by his favorite chair.
Tal and Bert succulent geode planter, from $75, Etsy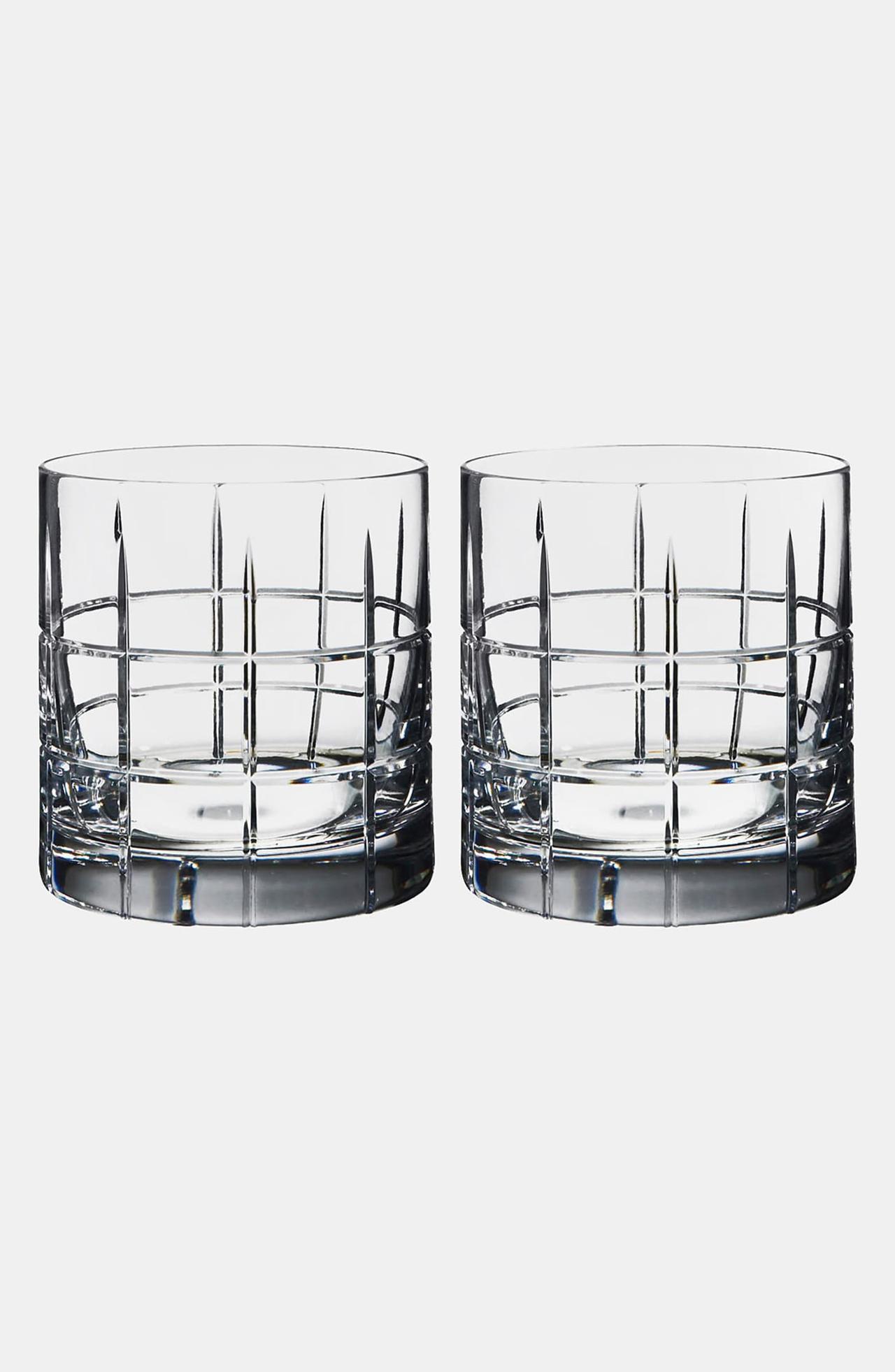 Inspired by the skyline of Manhattan, these hand-cut tumblers will be a welcome addition to his home bar setup. They're a crystal anniversary gift he'll actually use.
Orrefors Street double old fashioned tumblers, $90, Nordstrom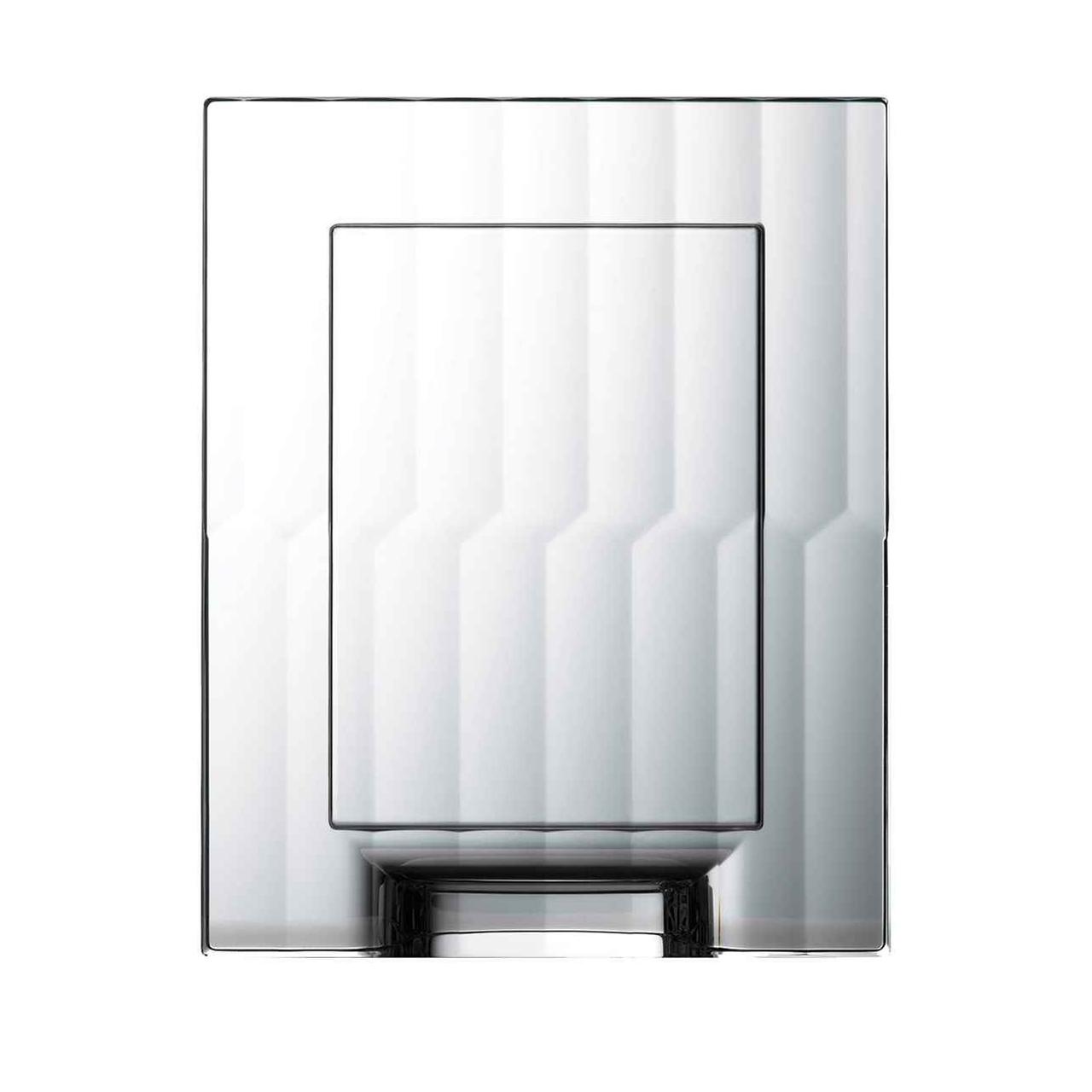 Looking for a sentimental crystal anniversary gift idea? Try a frame with your favorite picture of the two of you. It's a sweet reminder of this marriage milestone.
Waterford Icon 5x7 frame, $135, Waterford
Crystal Anniversary Gifts for Her
You don't have to get her a crystal figurine as a 15th anniversary gift. Here are three unique ideas that she'll absolutely love.
Make a promise to bring her more flowers by giving her these gorgeous crystal vases.
Marquis by Waterford Rainfall vases, $86, BedBathandBeyond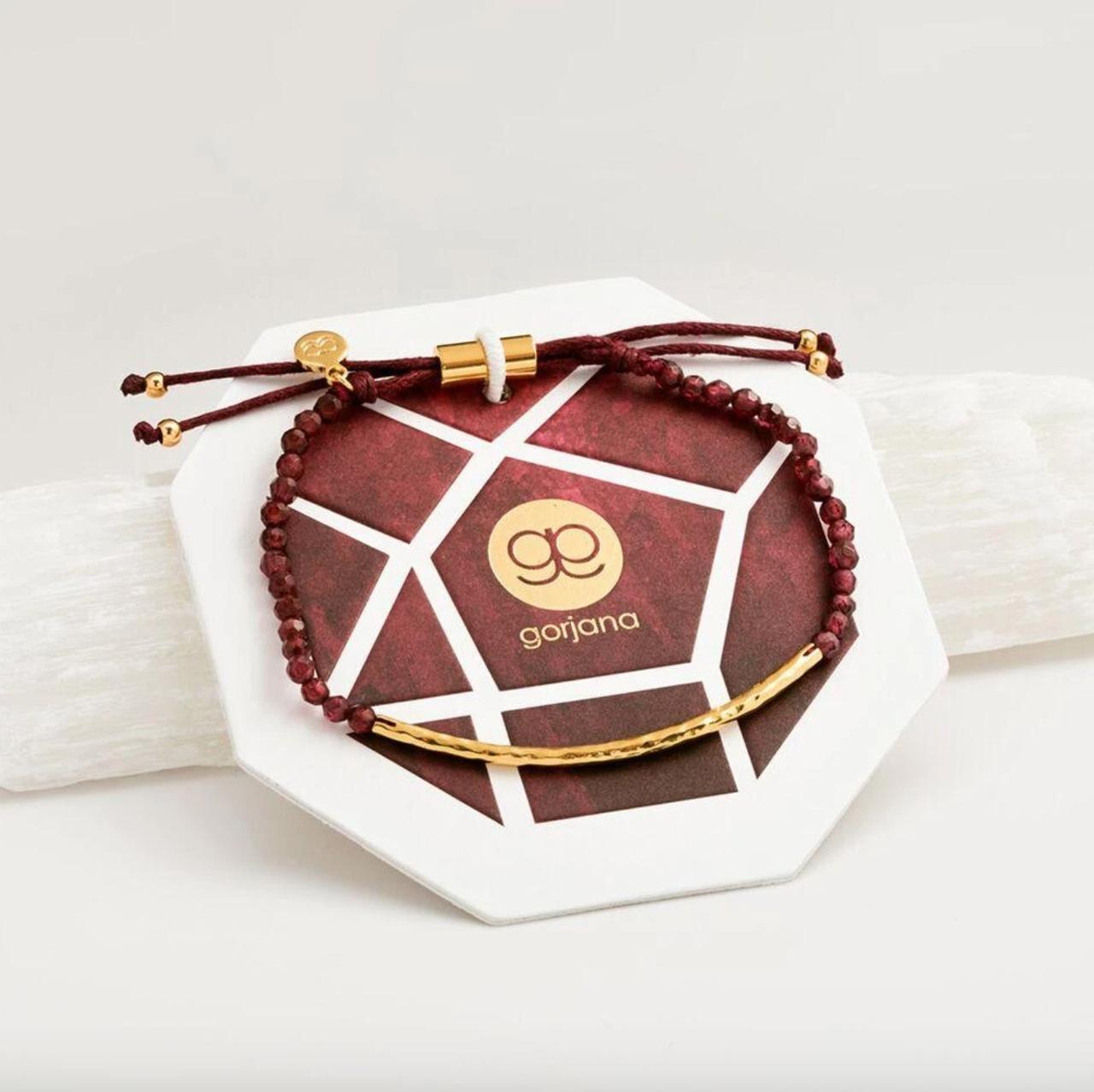 Give a nod to the 15th anniversary color (red) with this pretty crystal bracelet. It's thin enough that she can easily layer it with her existing pieces.
Gorjana power gemstone bracelet for Energy, $38, Gorjana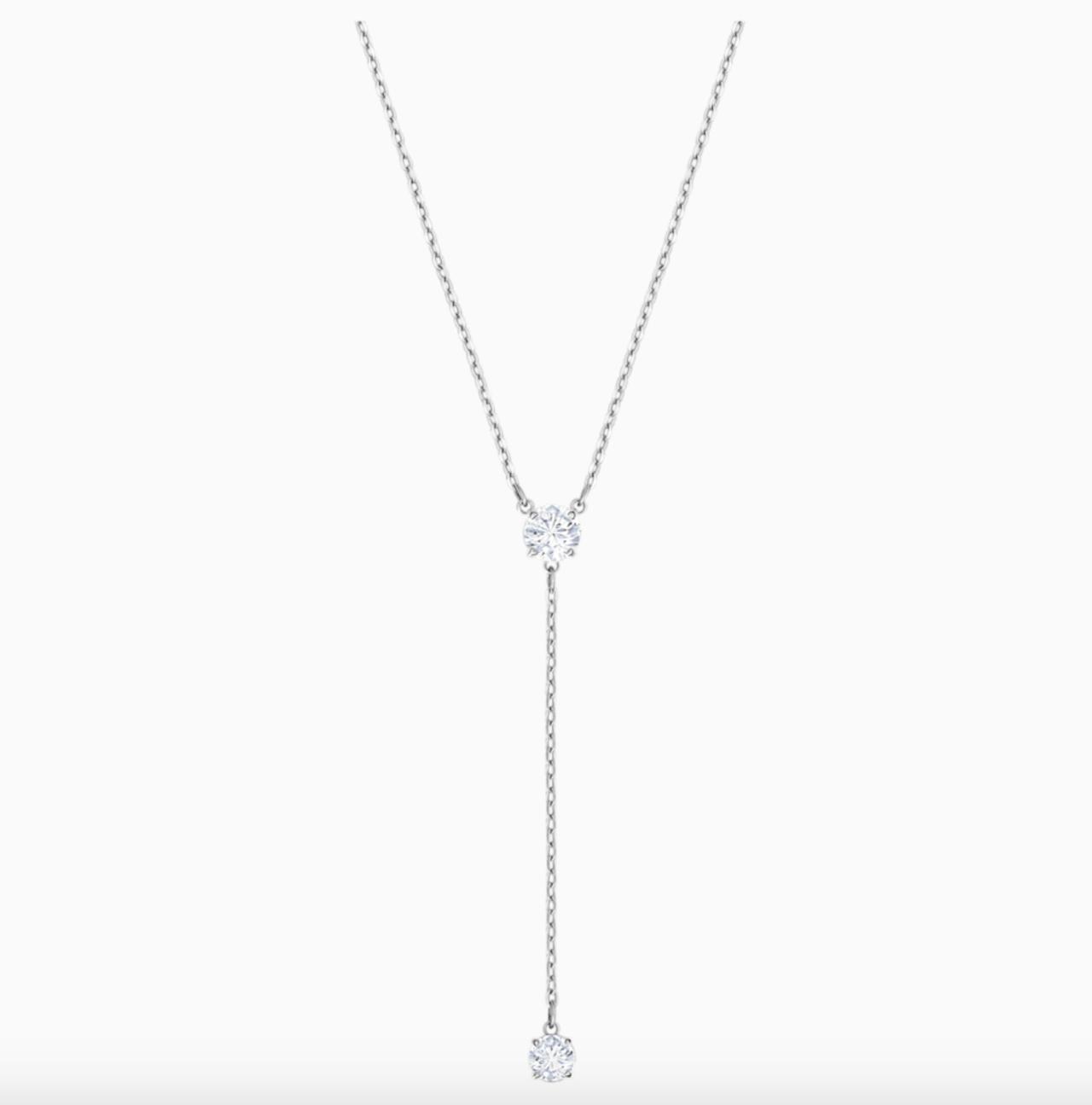 Surprise her with a minimal, classic piece of jewelry that's still on-theme. This "Y" necklace features a Swarovski crystal in the middle for just the right amount of sparkle.
Swarovski Attract Y necklace, $99, Swarovski
Crystal Anniversary Gifts for Them
Crystal may seem like a difficult theme for a couples gift, but we've rounded up three thoughtful 15-year anniversary gift ideas that they'll actually use.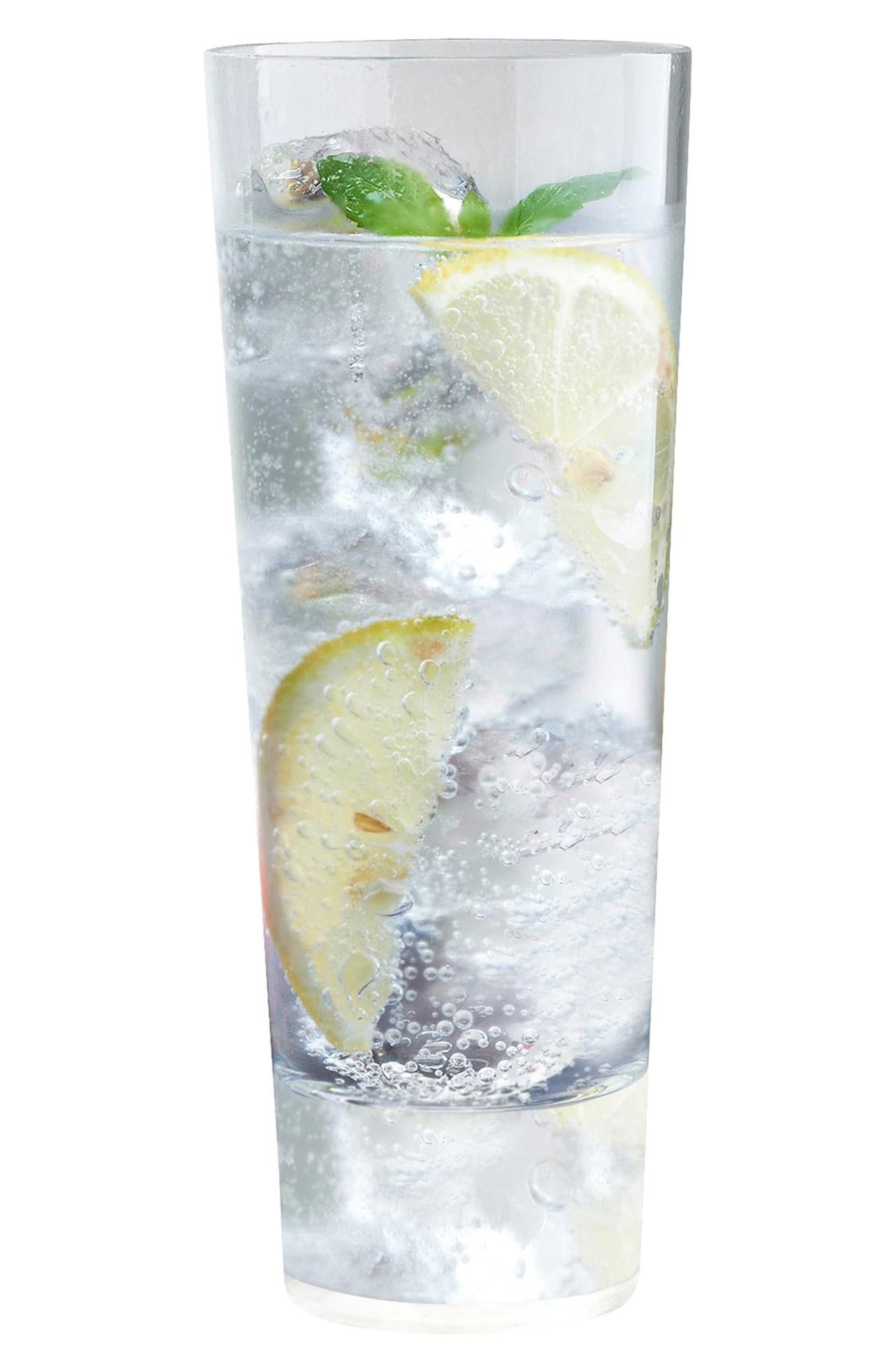 Up their at-home bartending skills by giving them a set of crystal highball glasses.
Nude Highlands set of 4 highball glasses, $50, Nordstrom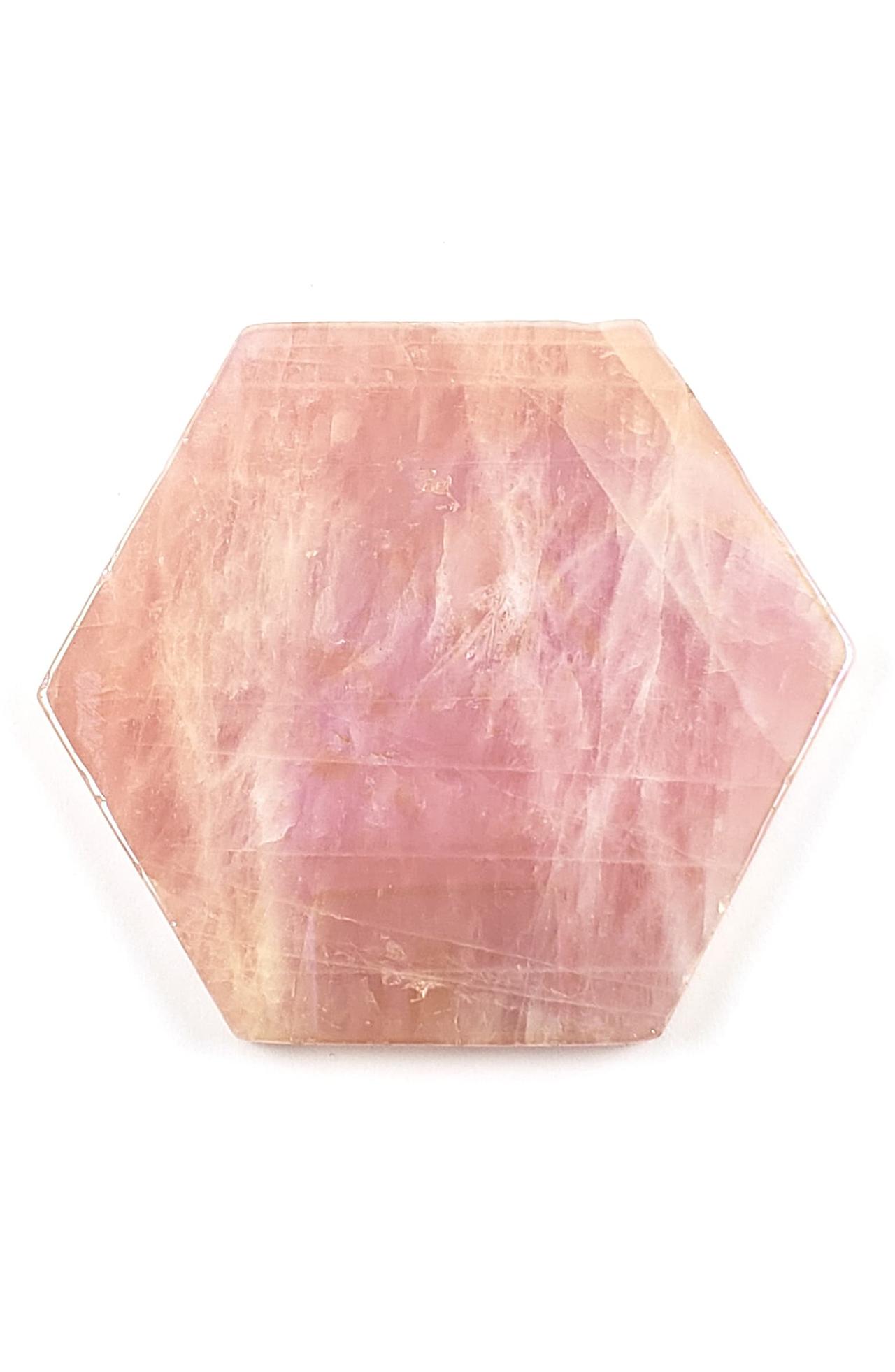 These gorgeous coasters are made out of rose quartz (a crystal said to have healing powers). Plus, they'll look absolutely adorable on the couple's coffee table.
Ariana Ost Aura quartz set of 2 coasters, $60, Nordstrom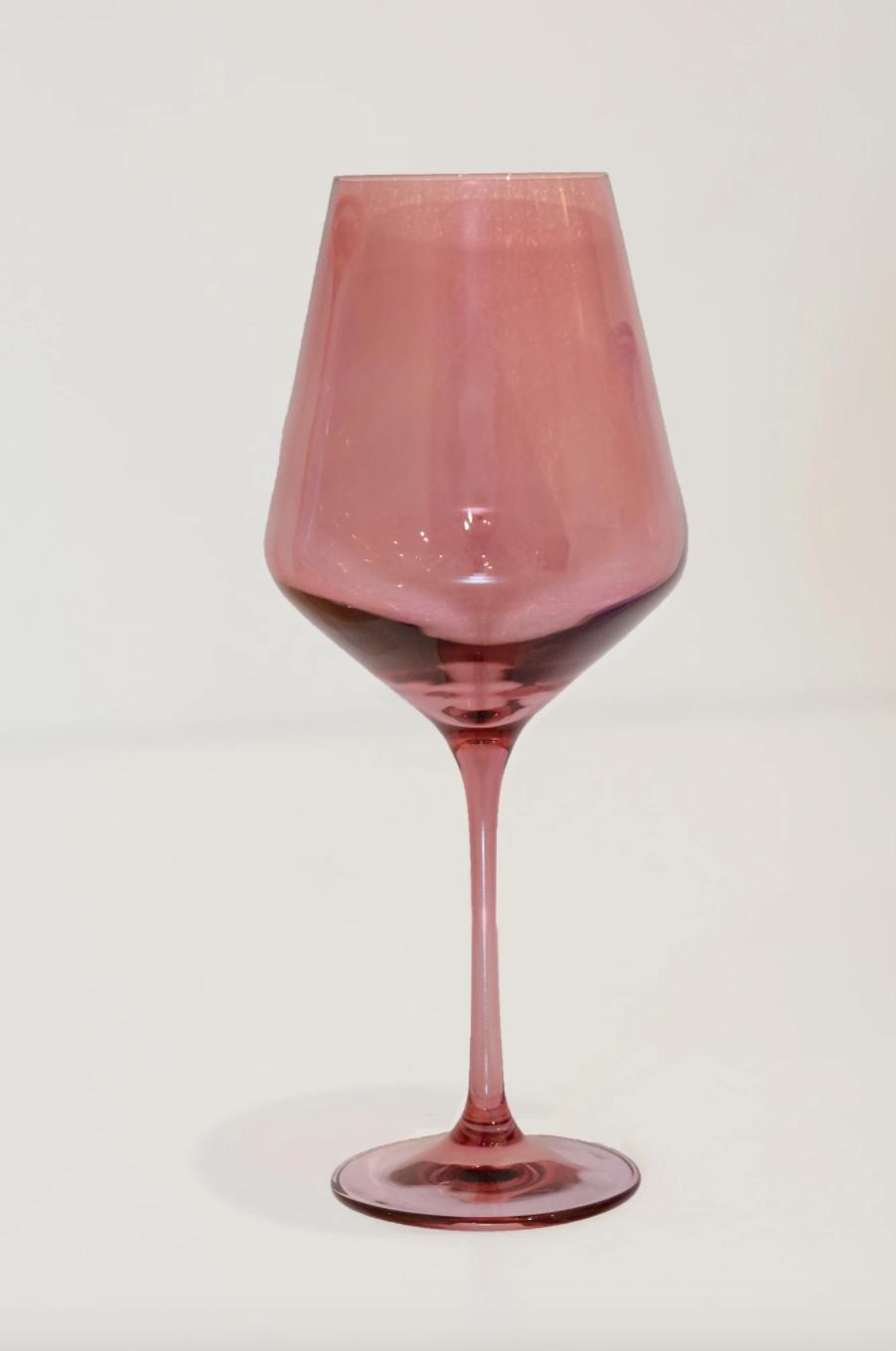 Here's an on-theme crystal alternative for the couple. The red color of these wine glasses is another nod to the 15th anniversary color. Everytime the couple uses them, they'll remember this special occasion.
Estelle colored wine stemware set of 6 in Rose, $175, Estelle
Watch Anniversary Gifts
The modern anniversary gift is watches, which may seem difficult—especially if your partner has their one favorite watch. That's why we've rounded up stylish accessories as well as unique watches that will be a welcome addition to your partner's collection.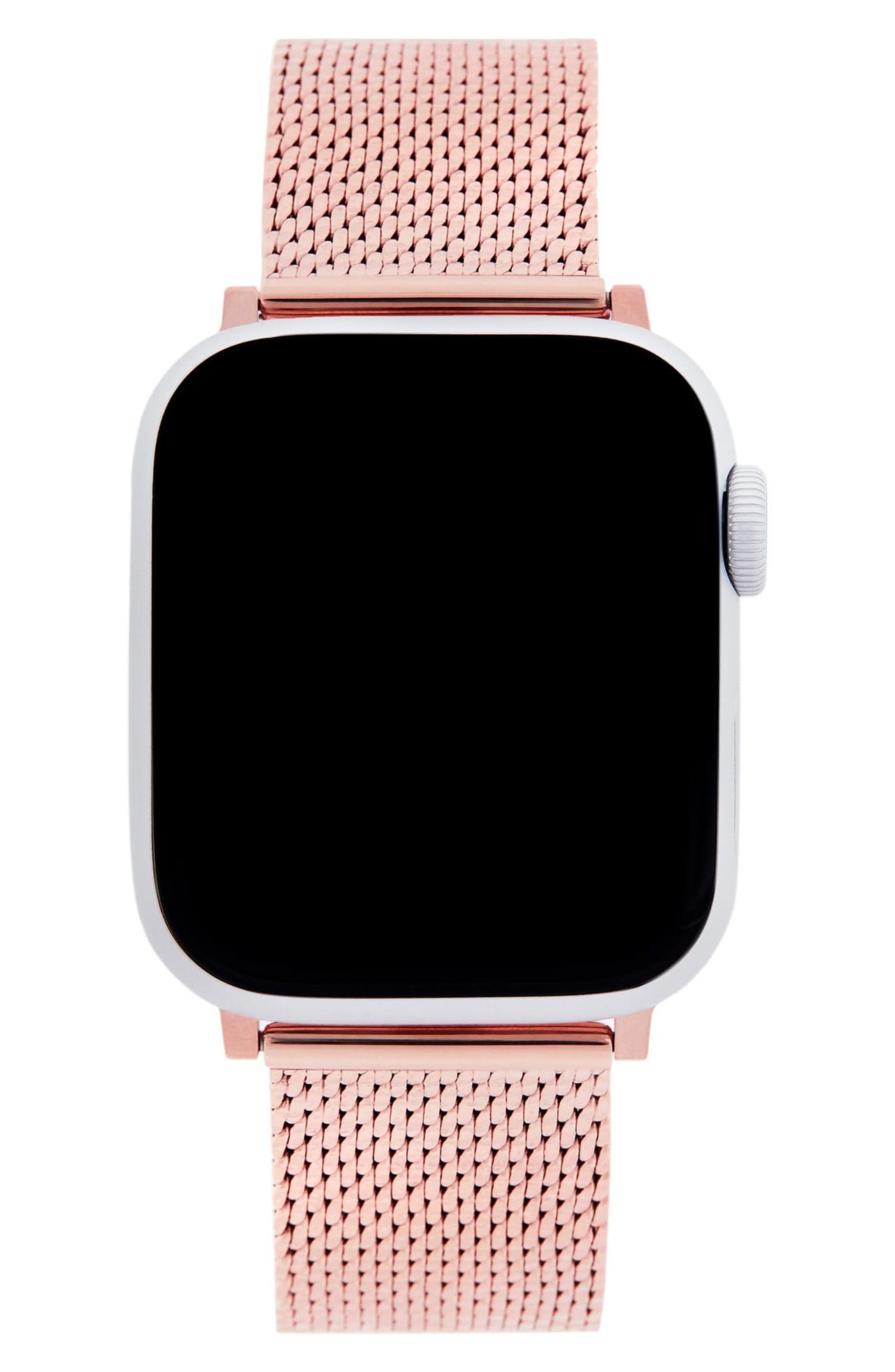 If they already have an apple watch, get them a chic bracelet for a polished, trendy look. We love the rose gold color because it goes with any color jewelry.
Rebecca Minkoff Milanese mesh Apple Watch bracelet, $79, Nordstrom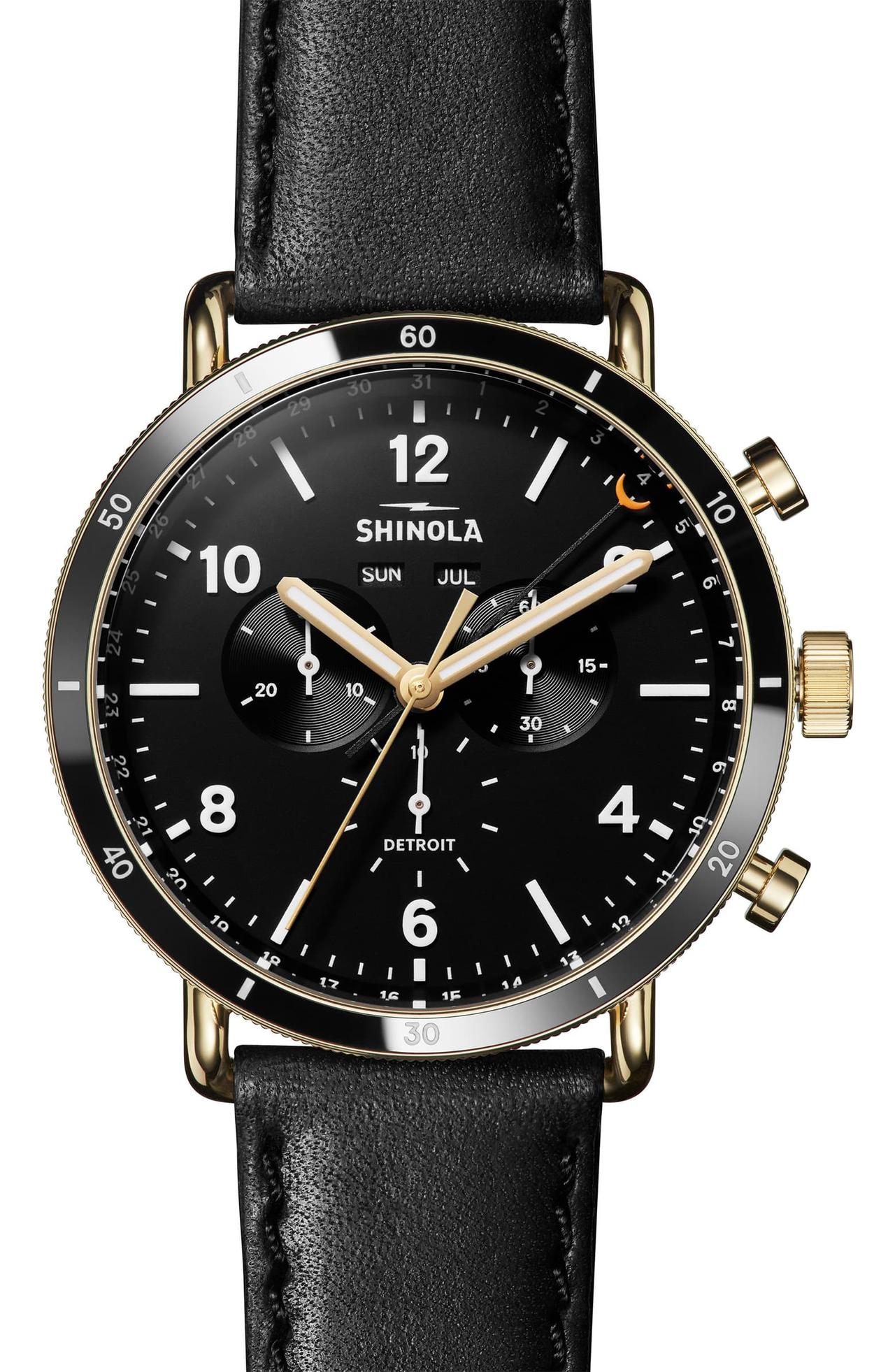 Treat him to a luxurious 15th anniversary gift. This five-star watch looks classic and modern all at once.
Shinola The Canfield Sport chronograph leather strap watch, $900, Nordstrom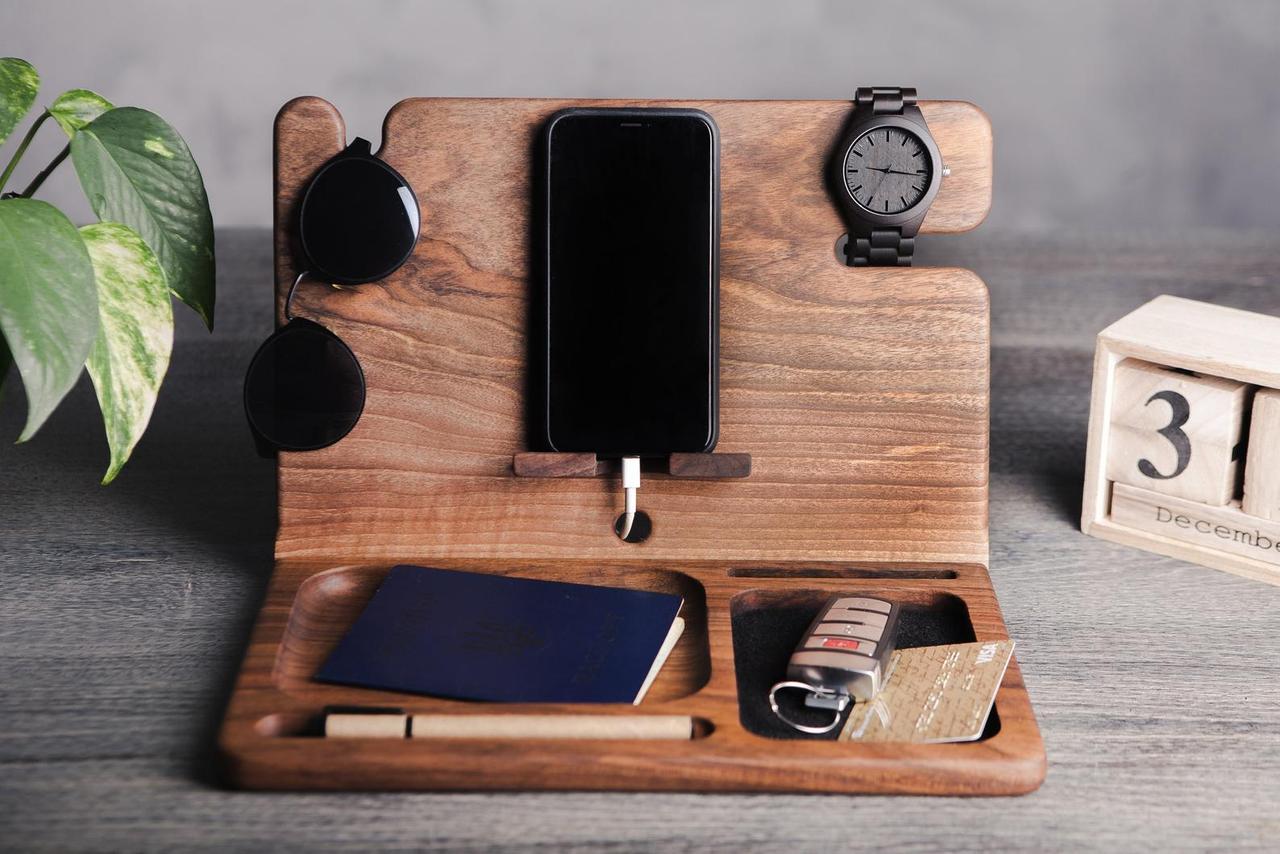 If they've got all the watches they need, give them something to keep everything organized. With the help of this creative watch anniversary gift, they won't waste anymore time looking for their keys, wallet or phone.
Wooden Tony Co charging station organizer, from $50, Etsy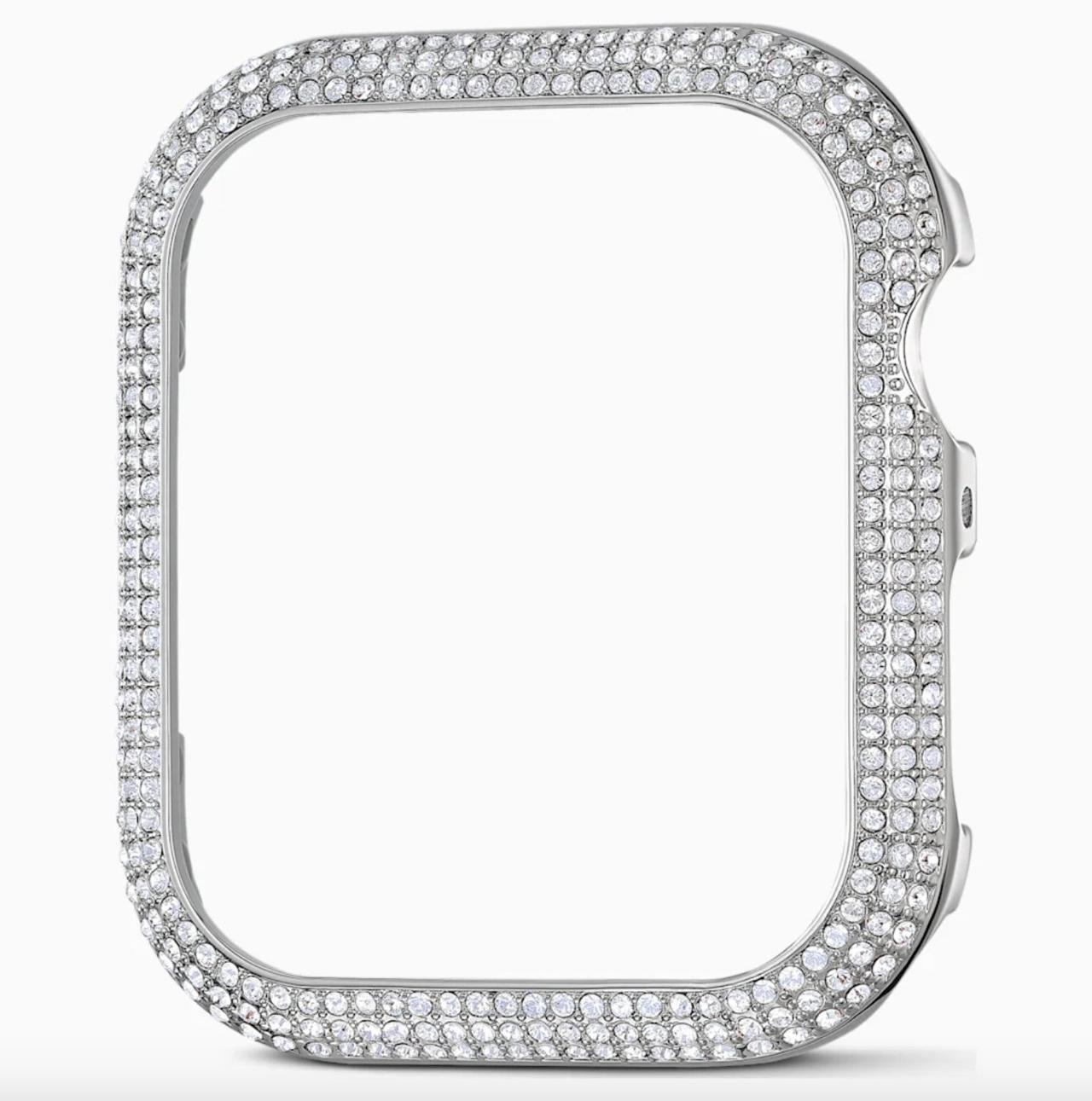 Get creative and mix the two 15th anniversary themes together. This crystal watch case will look beautiful on their wrist.
Swarovski 44 mm sparkling case, $40, Swarovski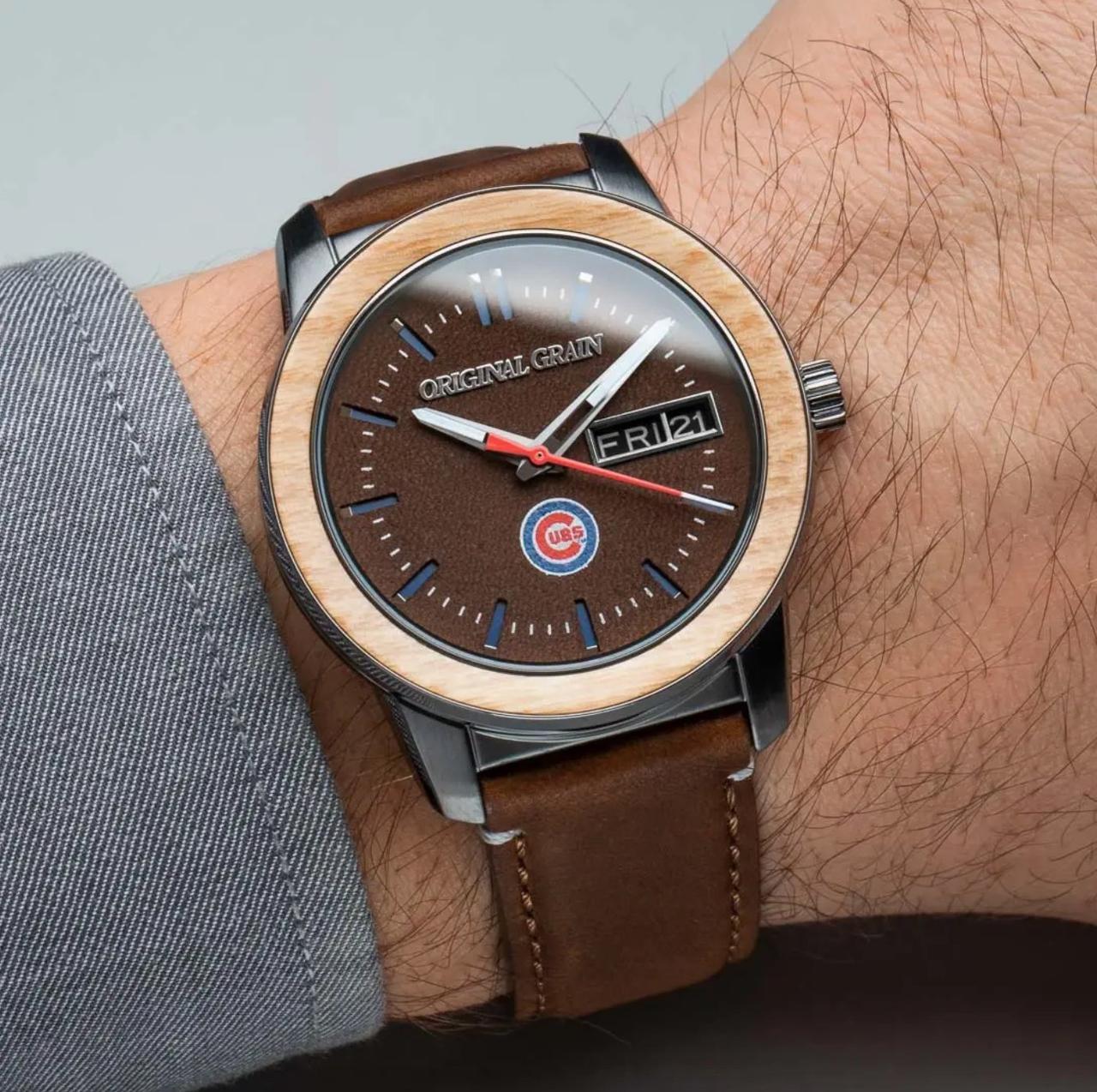 Give the sports fanatic in your life a watch anniversary gift they'll love. This collection has watches for every MLB team so they can show their pride and look sharp doing it.
Original Grain MLB series 42mm, $249, OriginalGrain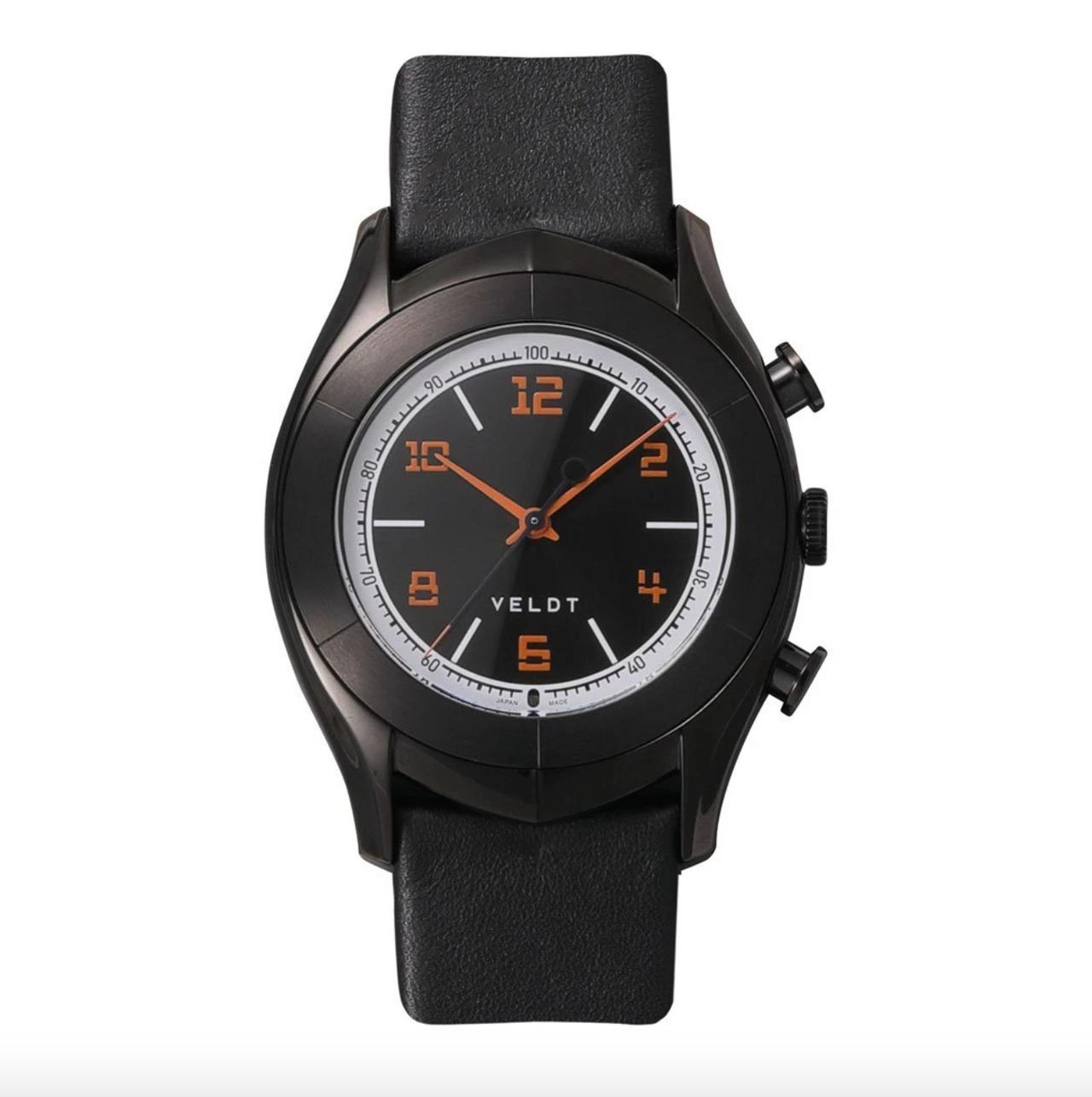 Made to eliminate distractions that often accompany typical smart watches (like the Apple watch), the Veldt watch uses different colored lights to signify notifications from social media, phones and even sports games.
Veldt Model AA, $650, VeldtWatch