How to Celebrate Relationship Milestones During the Coronavirus Crisis
If you're celebrating a relationship milestone while social distancing, you can still mark the occasion in a special and memorable way.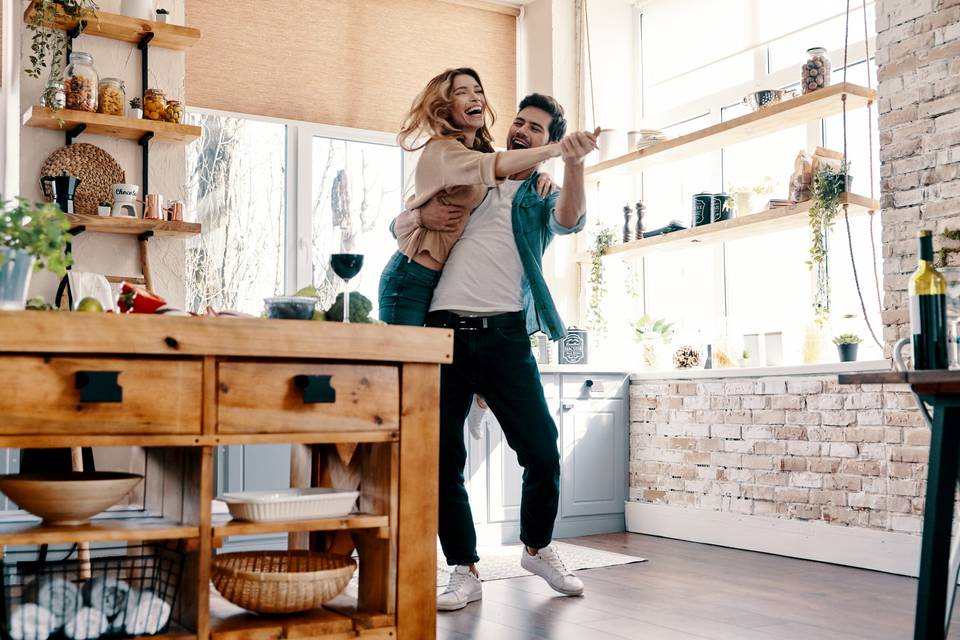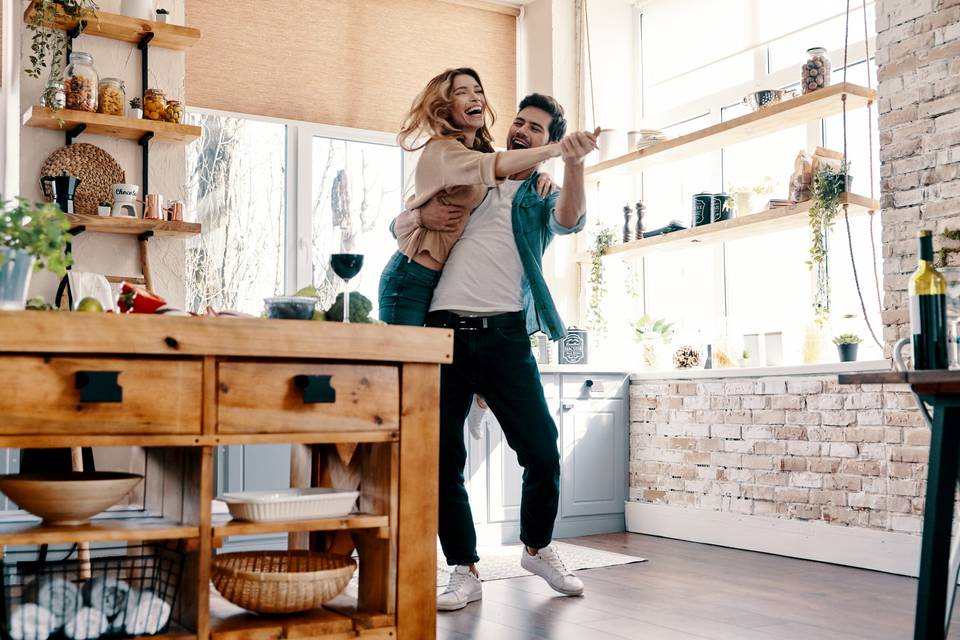 While so many aspects of our life have been on hold during the coronavirus pandemic, many haven't—namely life and relationship milestones. The dates on the calendar still unfold including many important events such as holidays, birthdays, anniversaries and more, which deserve to be celebrated no matter what is going on in the world. Doing so shows what we value in our lives, according to Sofia Robirosa, licensed marriage and family therapist and author of The Business of Marriage. It also helps remind you of why you chose each other.
"When we celebrate relationship milestones, we reminisce on the stories that brought us together, which brings feelings of appreciation and rekindles feelings that may have been overshadowed by routine and stressors we may be facing, like the current situation of COVID-19," she says. "When celebrating an anniversary, for example, you may discuss how the last year together felt, making sure to avoid getting stuck on the negatives, but drawing on conclusions of what worked and what did not, as well as spending time on relationship achievements."
Celebrating certain relationship milestones can also be a powerful way to create a vision and goals for the future—both short- and long-term. These goals need not only to include concrete things like finances, they should also include aspirational things like places you hope to travel to together.
"During these times of social isolation and quarantine, the 'how' we celebrate is being challenged significantly as we are not allowed to see in person others we may want to include in the celebration or the places we may want to go to celebrate at are not accessible," says Rubirosa. Though this might not be the most ideal scenario in which to celebrate relationship milestones, here are some suggestions for how to make them special through the pandemic.
Getting Engaged
Countless couples were planning to get engaged pre-COVID-19 and, while some may postpone the milestone, many are unwilling given the uncertainty that comes along with the nature of a pandemic. Experts agree that there's no reason to let the situation interrupt the natural progression of a relationship—even if you're not able to pull off the kind of engagement you'd normally desire. "Couples who want to get engaged can commemorate their engagement with jewelry they already own, if they have not already purchased an engagement ring—a special necklace, a ring they already wear, or a piece of jewelry that was previously gifted to their sweetheart will do," says Ili Rivera Walter, PhD, Licensed Marriage and Family Therapist, Owner of CityCouples Online Therapy. "In terms of setting the stage for popping the question, creating a romantic atmosphere, with music, candles, and a home-cooked meal will make the occasion quaint and memorable."
Sharing the news with friends and family shouldn't be any different than how you'd do it pre-pandemic. She recommends calling close family and friends individually before posting anything on social media. If you are able and willing to wait to celebrate your engagement, until after COVID-19, she recommends planning an in-person engagement party for the future.
Saying "I Do"
There's no denying that this is a difficult time for the wedding industry, especially those with plans to get married during the next couple of months. Thousands of couples have had to reschedule their wedding as a result of the pandemic—but their original wedding date still deserves to be celebrated. Couples can mark their original wedding date by enjoying a candlelit meal and bottle of champagne as a pair, or hosting a virtual party with family and friends.
You might also consider planning a minimony, or a small ceremony with just you and your partner present, along with an officiant and a few loved ones via video conferencing. Depending on the state where you reside, you may be able to legally marry over Zoom or you can host a symbolic event, saving your legal ceremony for a later date. You might also have some of your wedding pros participate in the event—from having your officiant perform the ceremony to asking your photographer to take photos.
Celebrating an Anniversary
Since a dating or wedding anniversary celebration is a relationship milestone that typically involves only you and your spouse, it's understandably a little easier to celebrate during the coronavirus pandemic—especially if the two of you are isolating together. Although you can't go out to a nice fancy dinner or to a show, there are countless ways to make it special from home. "You can dress up and have a romantic homemade dinner or order food, do a slideshow of your courtship and watch it together, look at old photo albums and create a timeline of your relationship and dance to your wedding song by candlelight and order gifts for each other (check out these ideas for first anniversary gifts, fifth anniversary gifts, and 10th anniversary gifts) or create handmade ones," says Paulette Sherman, Psy.D, psychologist and host of, The Love Psychologist' podcast.
Getting Pregnant
Becoming pregnant amidst the coronavirus pandemic may bring up mixed feelings for parents-to-be. "There may be fears about what it may mean to get the virus while pregnant, anxieties around having multiple doctors visits, and wondering if it is safe to be at a hospital to give birth if the virus is still around," explains Robirosa. If you do find yourself pregnant, however, there's absolutely no reason not to celebrate this undoubtedly exciting news. You can share your news with friends and family over FaceTime or Zoom or send an announcement photo. For your close circle of friends and family, Robirosa suggests hosting an online party to announce the pregnancy and even playing some virtual games such as guessing of the sex of the baby, how the baby will look, etc.
Welcoming a New Baby
Having a child is meant to be one of the most joyous occasions and relationship milestones, but the experience in the era of COVID-19 can be met with quite a lot of stress and anxiety. Many birth plans are out the window and there are limits on who is able to be present in the delivery room. The upside, however, is that the stay-at-home policy will also create a natural "parental leave" experience where both parents are at home, which is unusual in the U.S., points out Lisa Marie Bobby, Ph.D., L.M.F.T., dating coach, founder and clinical director of Growing Self Counseling & Coaching, author of Exaholics and host of the Love, Happiness and Success Podcast. "Now, with everyone working from home, both partners will have more opportunities to bond with the baby and share in the magical, day-to-day experiences of caring for a newborn," she says.