These Creative 3rd Anniversary Gifts Prove the 3rd Time's a Charm
Whether you're looking for a traditional three-year anniversary gift or something more modern, we've got 30 amazing ideas for you.
We have included third party products to help you navigate and enjoy life's biggest moments. Purchases made through links on this page may earn us a commission.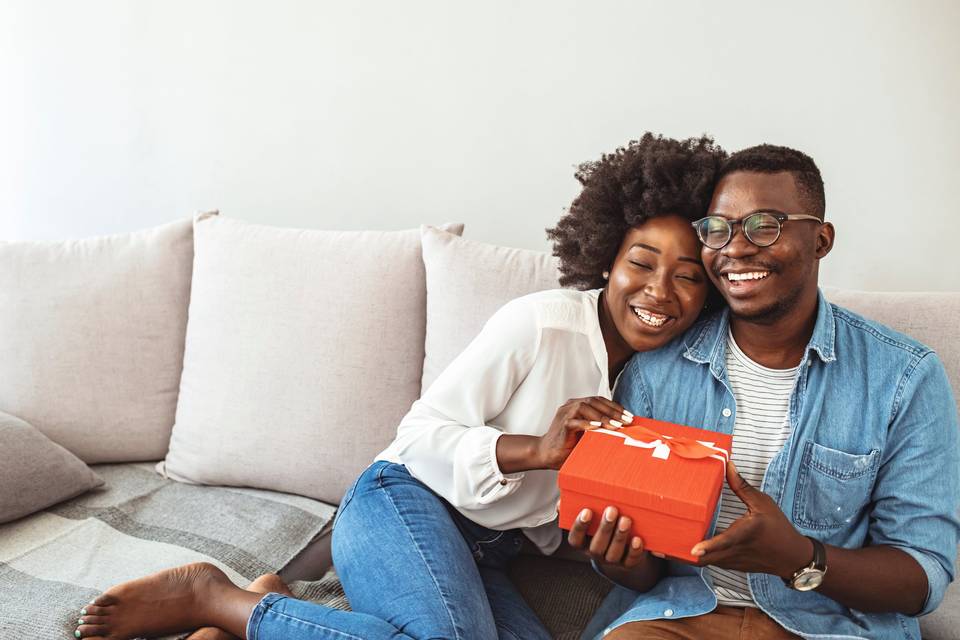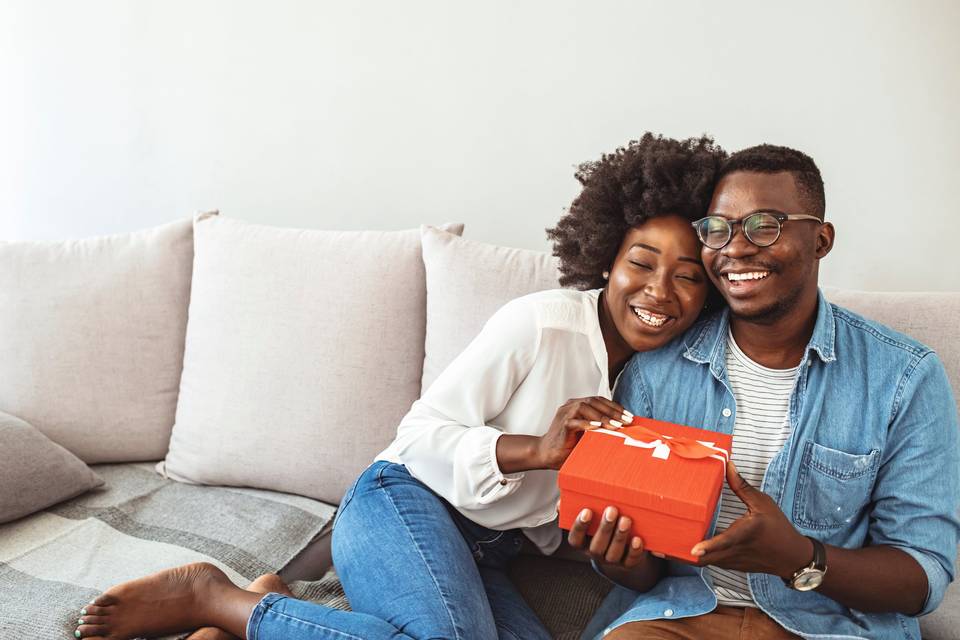 If you and your honey are celebrating three years together, you've probably moved out of the honeymoon period and into a comfortable routine that works for both of you. Just like leather, the traditional three-year anniversary gift, the two of you are only getting better as time goes on.
As your big day approaches, you're probably wondering what the best three-year anniversary gifts are. Here, we've got a round-up of some of our favorite three-year anniversary gift ideas for you to choose from. But first, let's take a look at the modern and traditional third anniversary gifts.
What is the traditional three-year anniversary gift?
As mentioned, leather is the traditional third anniversary gift, simply because it's symbolic of something that gets better with age. You'll find lots of great leather gifts on our list. But if you're not a fan, or prefer to live a more animal-friendly lifestyle, you could opt to give a gift of glass or crystal, the modern third anniversary gift. Of course, we've added plenty of options there, too. The colors white and jade green are the traditional third anniversary colors, and the sunflower is this milestone's symbolic flower. Finally, the gemstone most commonly associated with the three-year anniversary is pearl—a soft, versatile stone that manages to look both trendy and classic at the same time.
The Best Three-Year Anniversary Gifts
At last, our list of the best three-year anniversary gifts for all the inspiration you'll need to shop for him, her or that special couple in your life.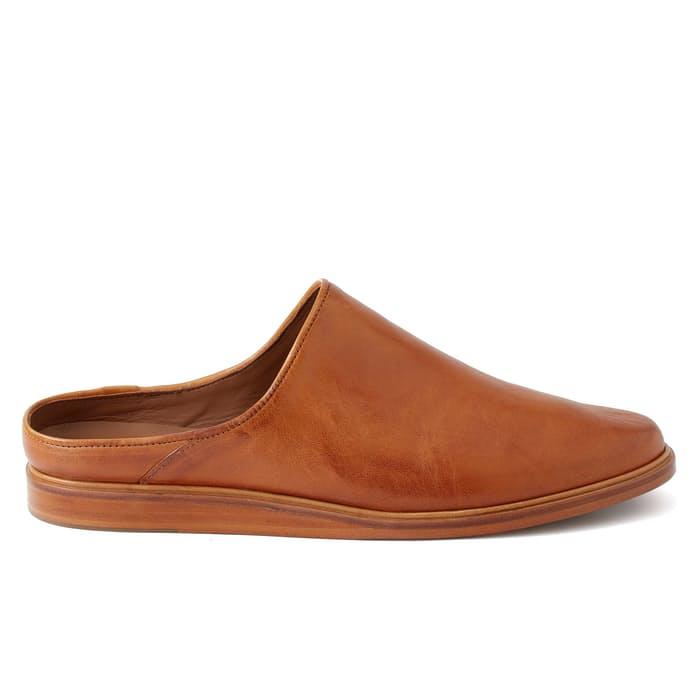 1. High-end house shoes
Stuck when shopping for a great third anniversary gift for him? Give him a pair of buttery soft house shoes he'll never want to part with. As soft on the inside as they are on the outside, this pair from Huckberry is sure to be appreciated. Choose from dark or light brown for a slipper that coordinates with all his favorite sleepy pants.
Rhodes Footwear leather house shoe, $158, Huckberry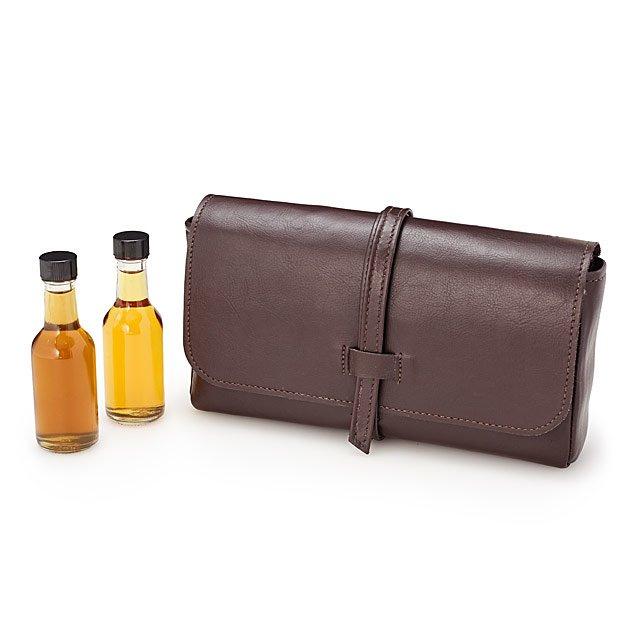 2. Travel-sized bar set
Pint-sized mixers encased in leather? We can't think of a better third anniversary gift for him. This cool travel set holds 5 small fillable bottles so he can bring his favorite mixers along wherever he goes, whether it's campside or to a ball game.
Uncommon Goods personal minibar travel set, $48, Uncommon Goods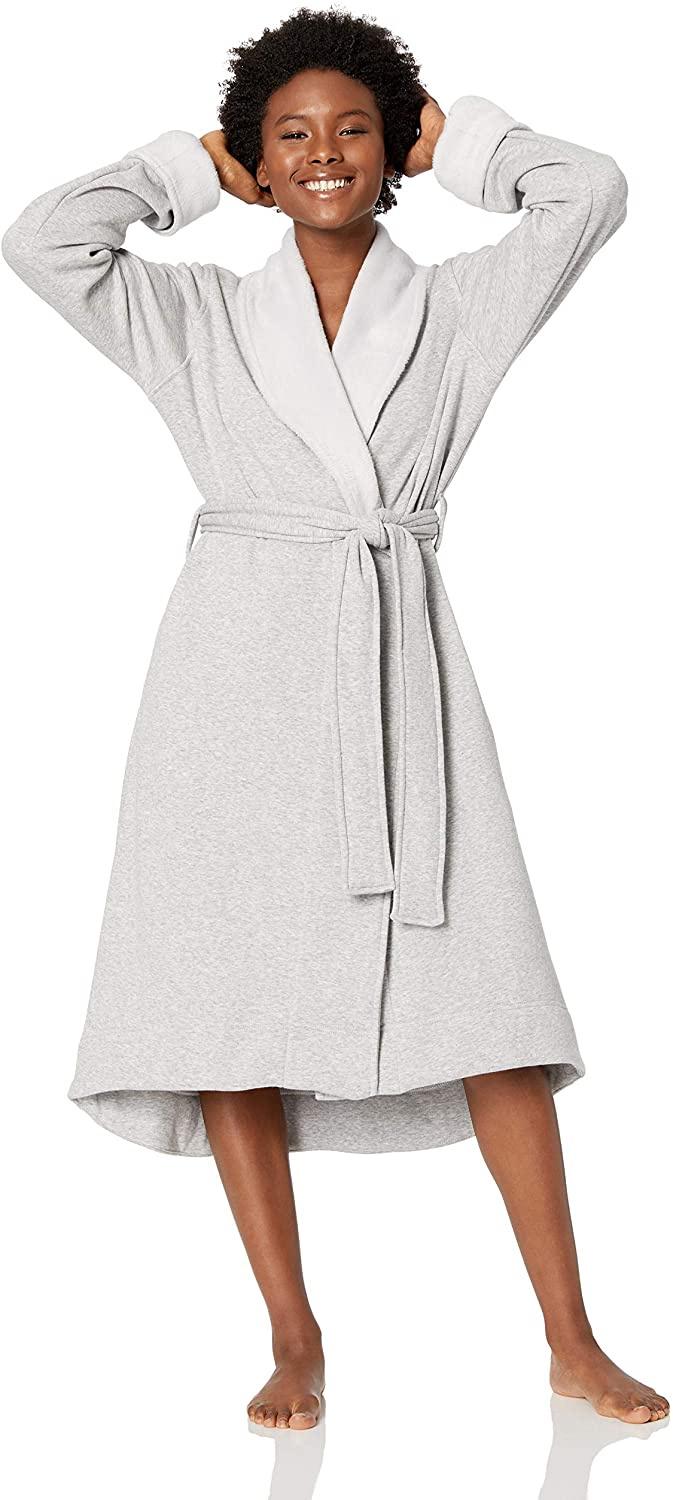 3. Luxurious robe
On your third anniversary, why not gift her the robe she's been dreaming of? This amazingly soft, luxurious robe from Ugg is a top-rated robe, and we can certainly see why. It features a lightweight cotton blend with a crazy soft fleecy interior. Choose from five neutral tones.
Ugg women's Duffield robe, $130, Amazon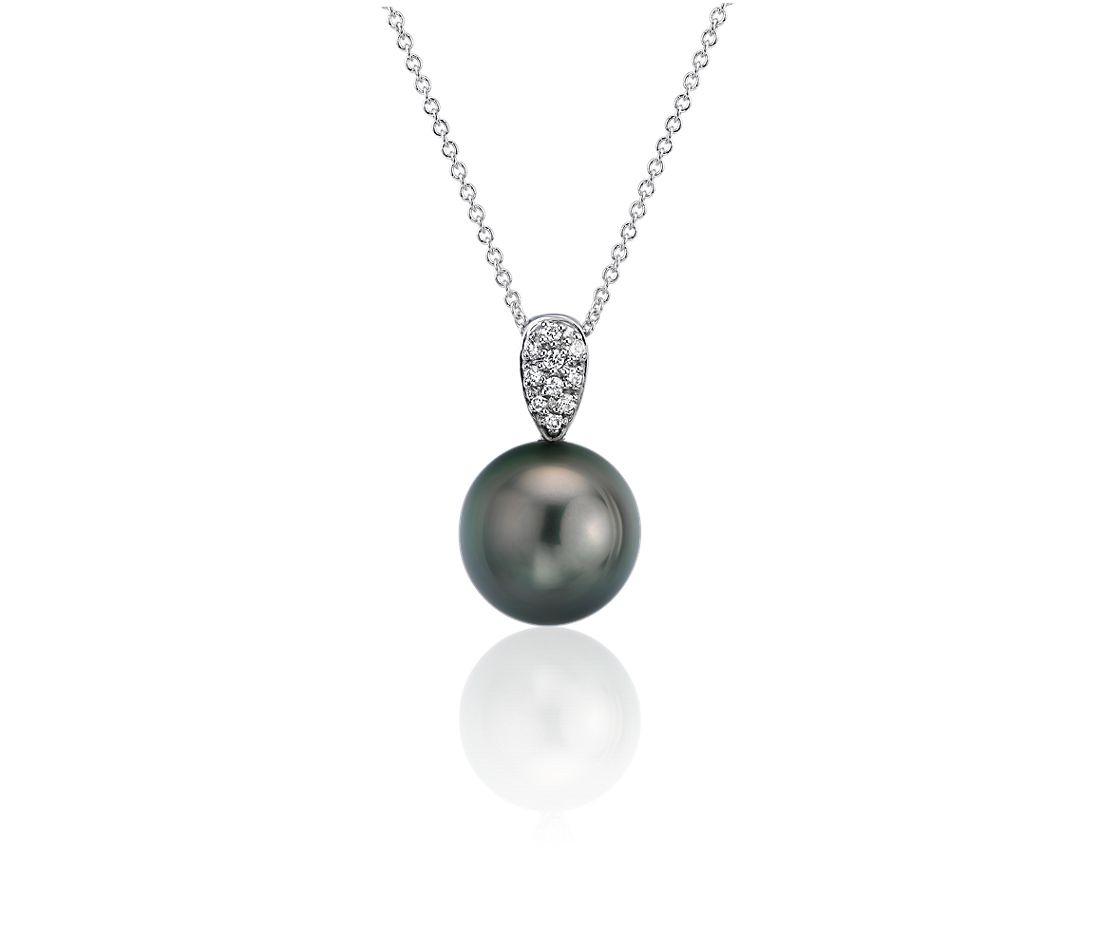 4. Tahitian pearl pendant
If she's not a fan of regular pearls, opt for this stunning and mysterious Tahitian pearl pendant when you're shopping for three-year anniversary gifts for her. It's an eye-catching piece, with a dark, opalescent pearl suspended from a diamond teardrop design.
Blue Nile Tahitian pearl pendant diamond drop, $650, Blue Nile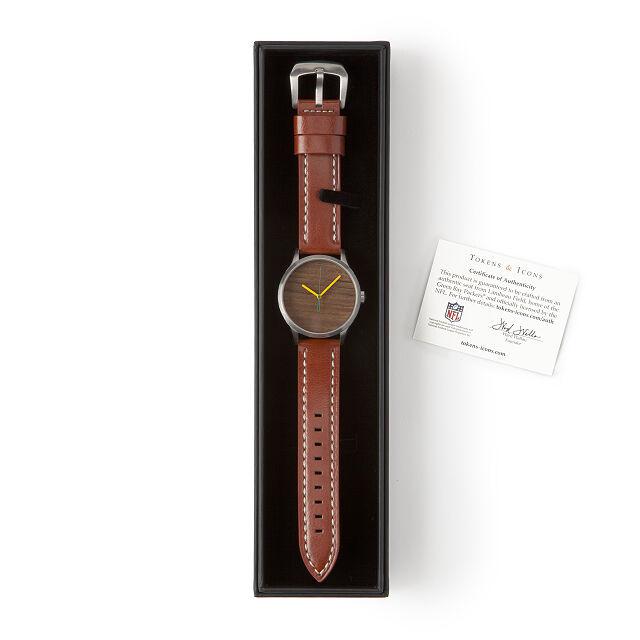 5. Football relic watch
If you're celebrating a third anniversary with a football fan, this awesome watch simply must be on your list of third anniversary gift ideas. It's made with actual pieces of wood from seats taken from famous football stadiums. Such a cool yet classy gift for someone who likes to toss the pigskin from time to time.
Uncommon Goods authentic football stadiums relic watches, $425, Uncommon Goods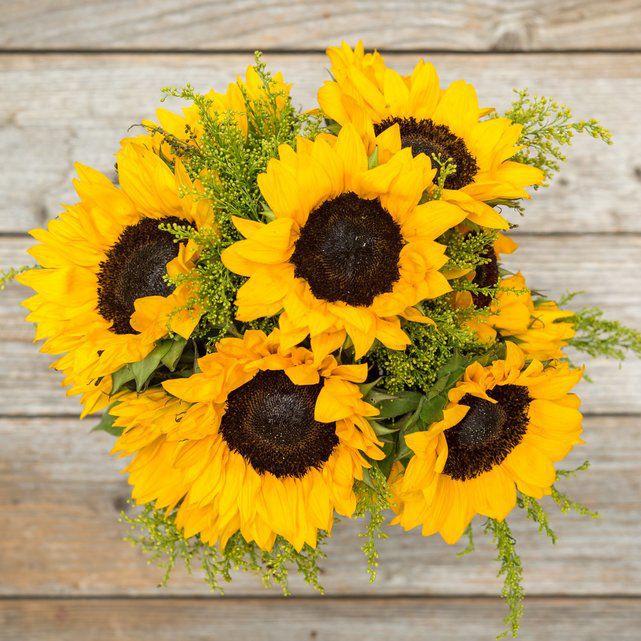 6. Sunflower bouquet
As the sunflower is the traditional flower of the third anniversary, why not gift your beloved a lush sunflower bouquet? This arrangement is sure to brighten their day—and your home—no matter the season.
The Bouqs Hello Sunshine arrangement, from $54, The Bouqs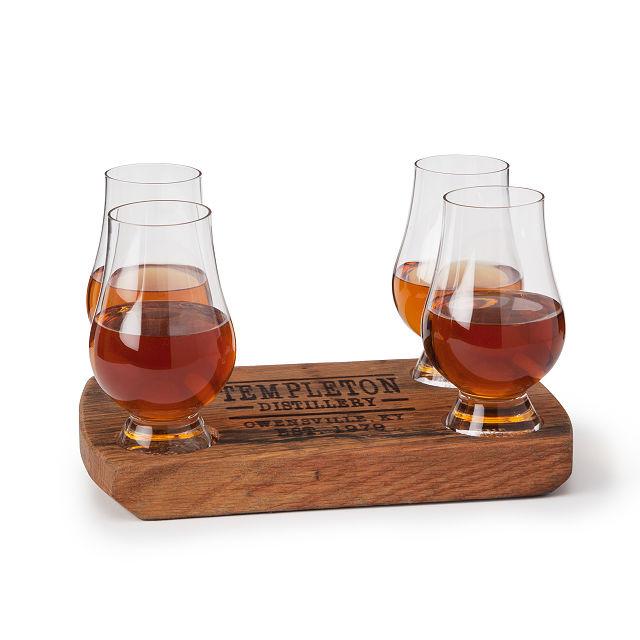 7. Upgraded whiskey flight set
For the whiskey lover in your life, this unique flight set made from reclaimed whiskey barrels is sure to score some serious points. So if you're looking for a three-year anniversary gift for him or if you're shopping for a couple, be sure to start your search here!
Uncommon Goods personalized bourbon barrel flight, $75, Uncommon Goods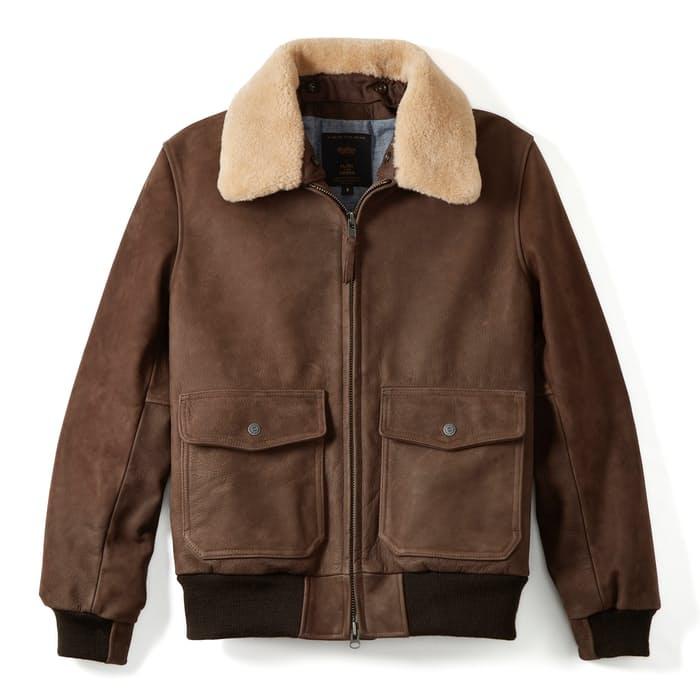 8. Leather jacket
We can't think of a better way to help him celebrate the "leather anniversary" than with this fabulous leather bomber jacket. It's crafted in authentic rugged leather in a dark brown color with a super warm fleece neckline for added comfort. So if you're searching for a traditional three-year anniversary gift for the man in your life, we've got you—and him—covered.
Flint and Tinder Golden Bear leather bomber jacket, $998, Huckberry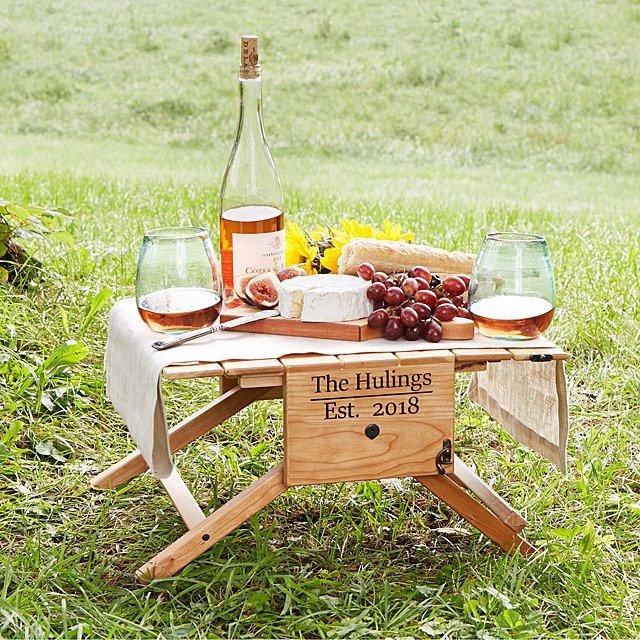 9. Versatile picnic tool
How much will the happy couple enjoy this foldable picnic table that doubles as a wine holder? The answer—a lot! This unique table would be a perfect third anniversary gift for the couple who likes to dine al fresco every chance they get. It starts off as a sturdy wooden basket for all their goodies, then converts to a small table for a neat, 2-in-1 picnic solution.
Uncommon Goods personalized picnic table wine carrier, $180, Uncommon Goods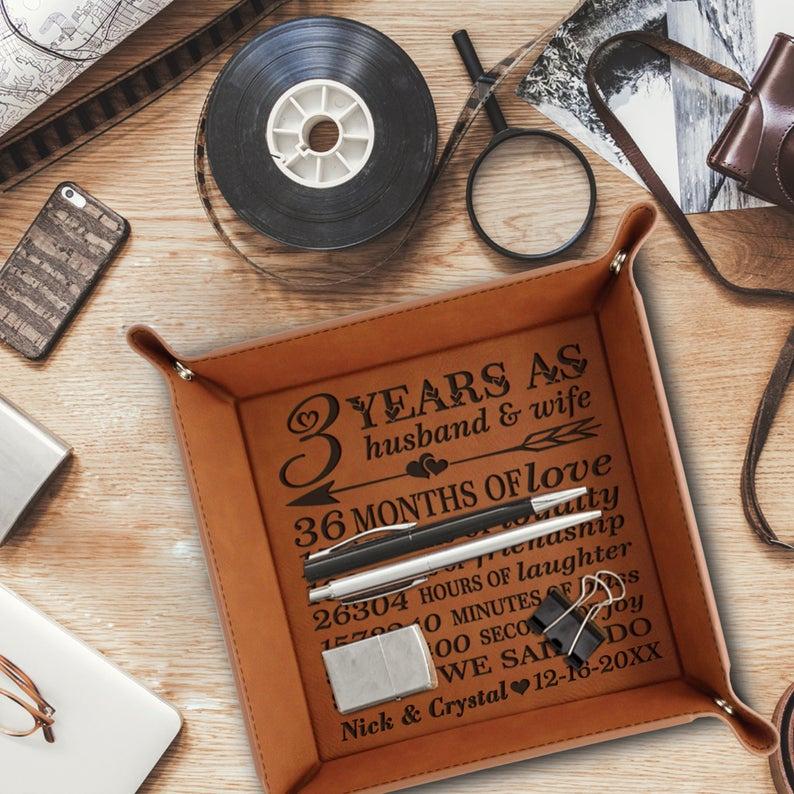 10. Leather trinket tray
This attractive tray is a great option if you'd like to gift someone the traditional three-year anniversary gift of leather. It's a great place for all the trinkets and coins that come out of your pockets at the end of the day. Inside, it pays homage to all those days, minutes and seconds the couple celebrating a three-year wedding anniversary holds dear.
Bella Busta Gift personalized leather tray, from $22, Etsy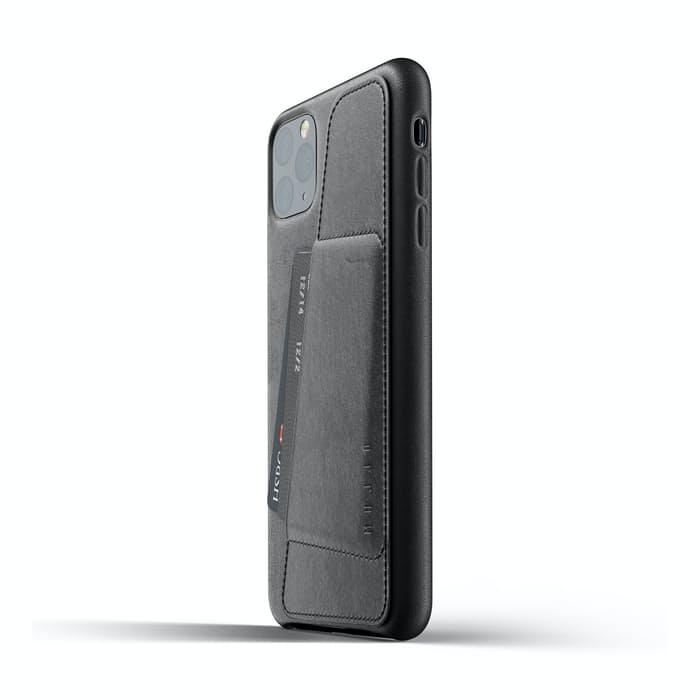 11. Multi-tasking phone case
For the man who has everything, this leather iPhone case makes a great three-year anniversary gift. Premium leather combines with a protective impact-resistance liner for a case that'll become quite the statement accessory over the years. A slim pocket on the outside allows him to tuck a single credit card or a few bills.
Mujjo leather iPhone 11pro wallet case, $55, Huckberry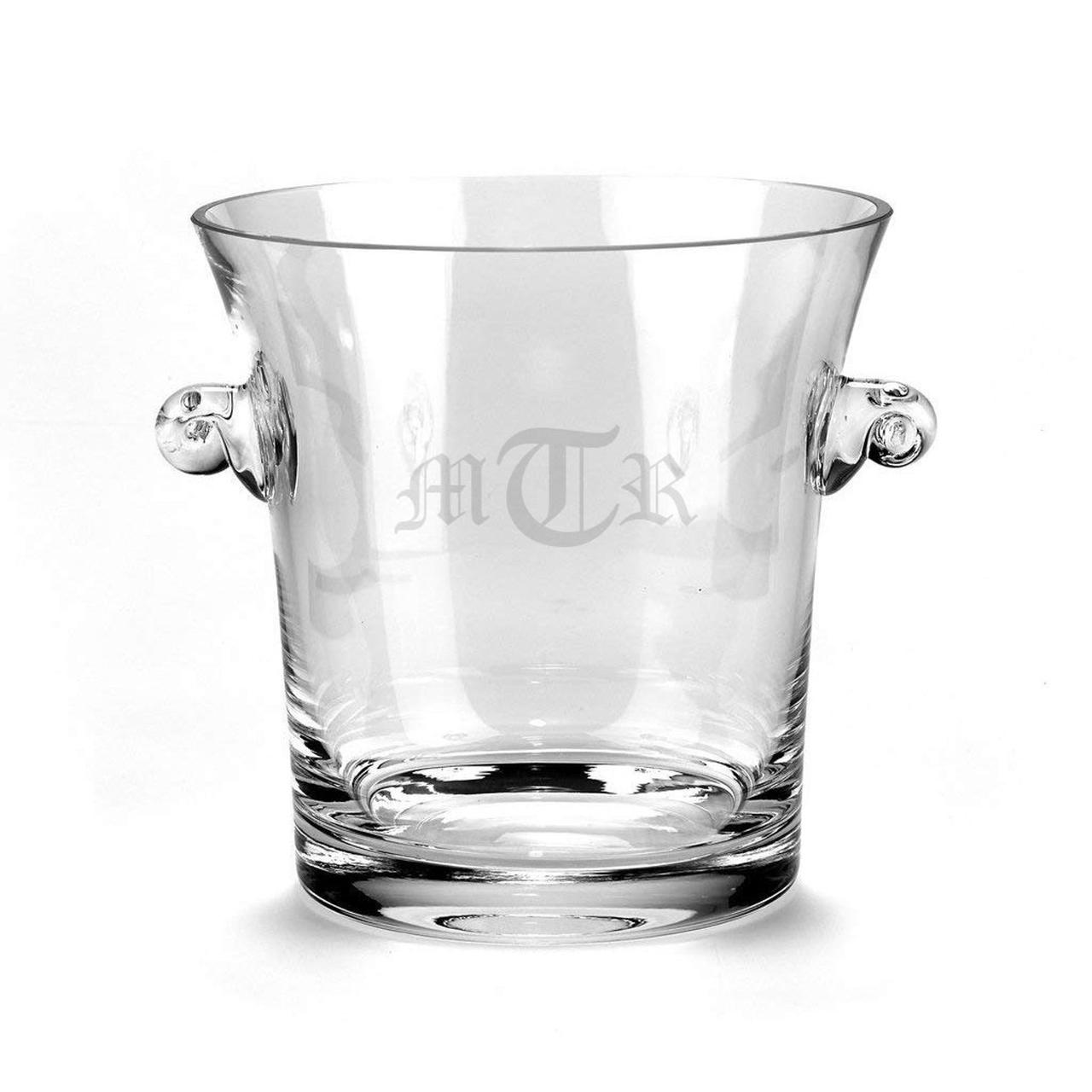 12. Crystal ice bucket
Give a nod to the modern third anniversary gift of crystal with this beautiful crystal ice bucket. Personalized with their shared monogram, this pretty piece will keep their wine at just the right temp until they're ready to enjoy the bottle together.
Your Forever Gift crystal ice bucket, $110, Etsy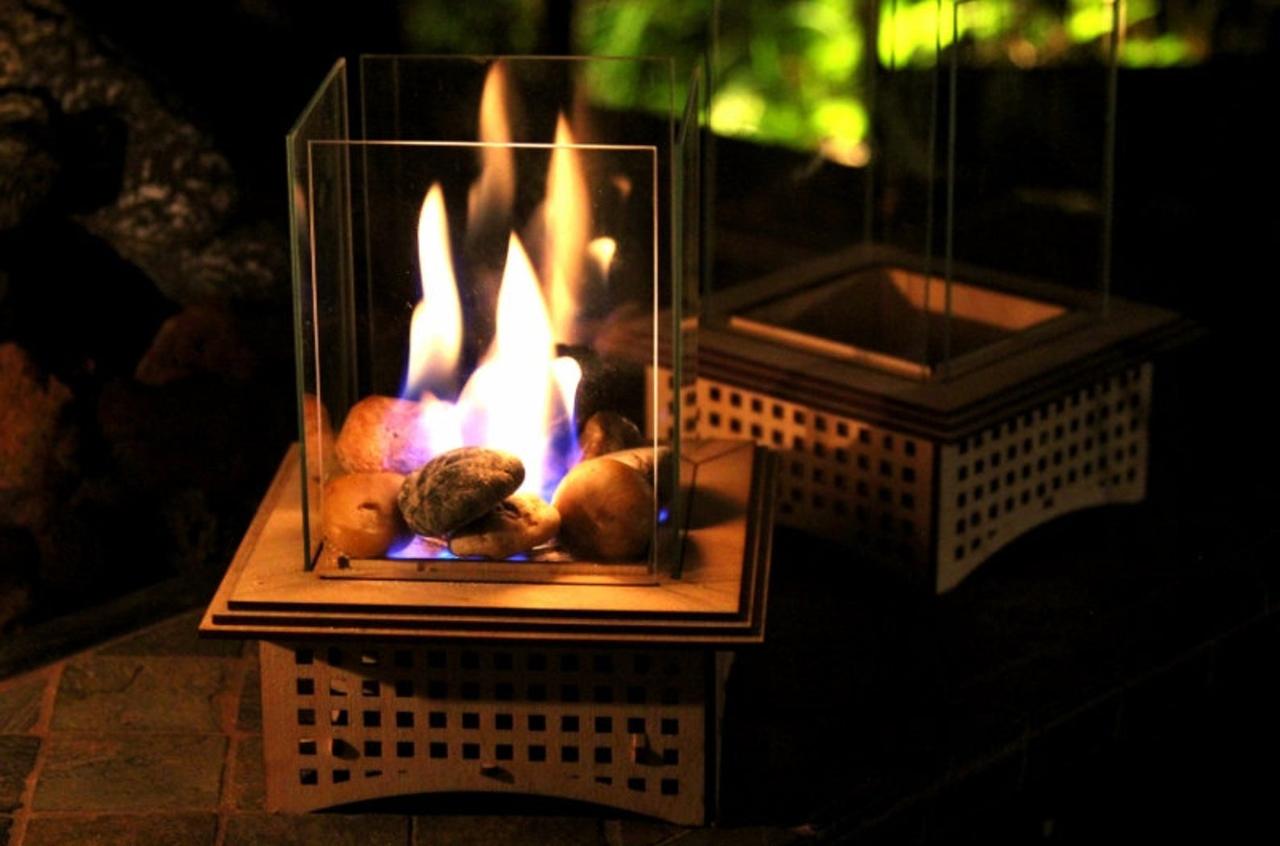 13. Tabletop fireplace
This mini fireplace is a fun way to celebrate with the modern three-year anniversary gift of glass. It's handmade, crafted from wood and glass. Opt to fill it with rocks and sand for a natural look, then break out the s'mores!
1 Man 1 Garage tabletop glass fireplace, $39, Etsy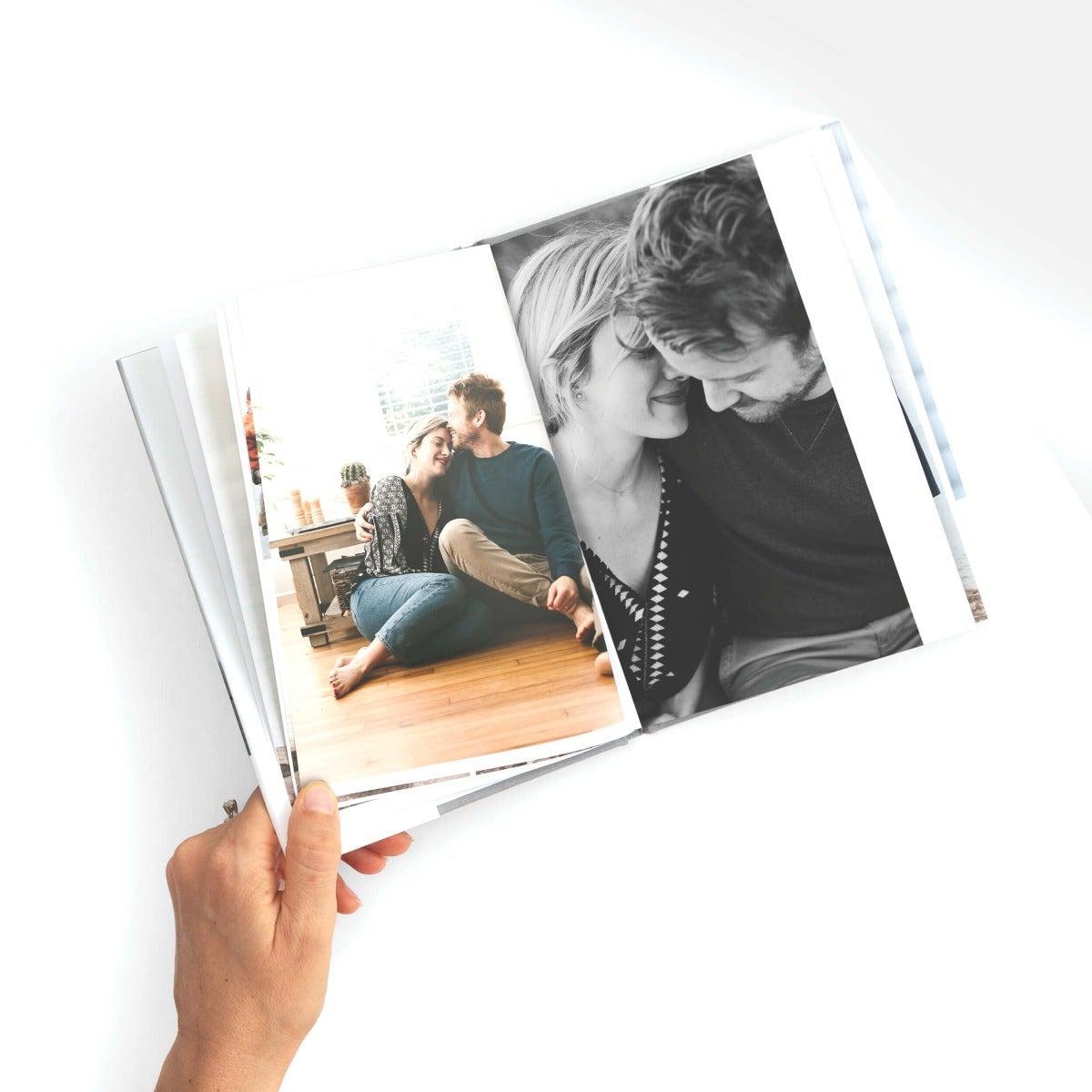 14. Memory book
Give the happy couple the gift of memories when you choose this beautiful hardcover photo book. Fill 50, 100 or 150 pages with their favorite memories of their third year together, in this fully customized book. Choose from 10 attractive colors for the fabric outer, and a variety of book sizes.
Artifact Uprising hardcover milestone photo book, from $69, Artifact Uprising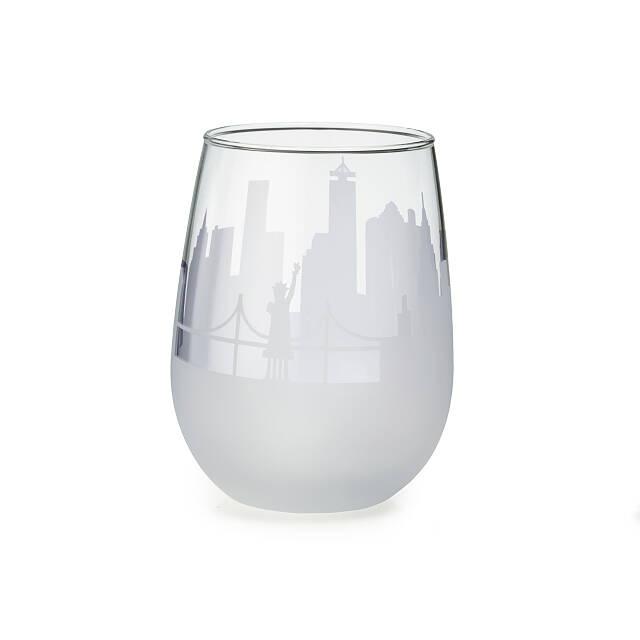 15. Skyline glasses
Pay homage to the happy couple's favorite city—or the one where they exchanged vows—with this set of four stemless wine glasses. Here, an iconic city skyline is artfully etched into each glass so they can gaze upon it as they enjoy a glass of wine.
Uncommon Goods etched skyline wine glass, $24 per glass, Uncommon Goods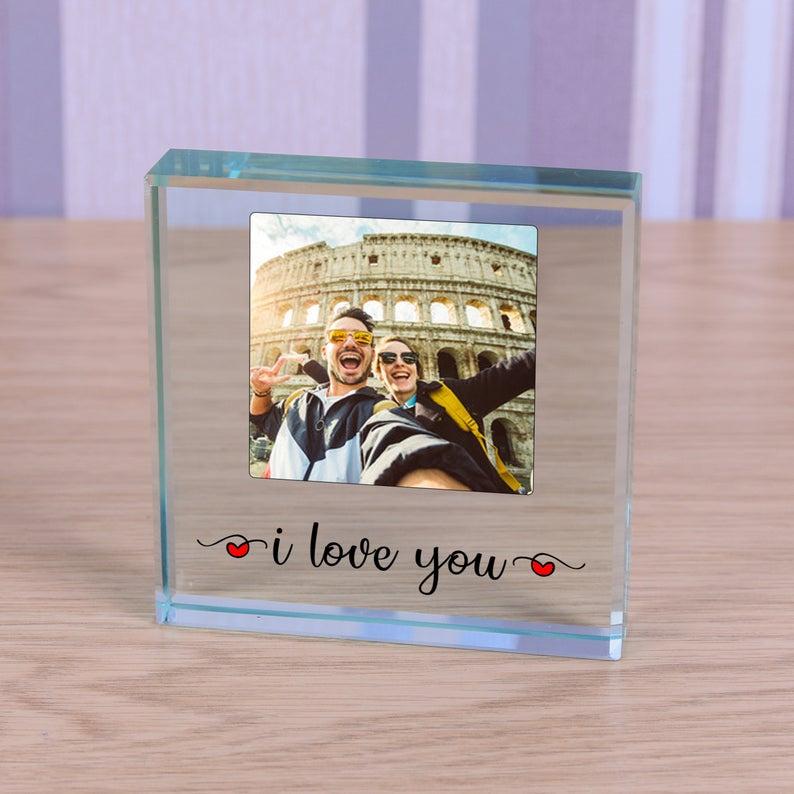 16. Token photo frame
This all-glass photo makes a great inexpensive option if you're shopping for a modern 3rd anniversary gift. It's great on its own if you'll be choosing a small gift, or you could add it to a gift basket for your partner to celebrate three years of wedded bliss.
Your Creative Gift Shop glass token photo frame, $19, Etsy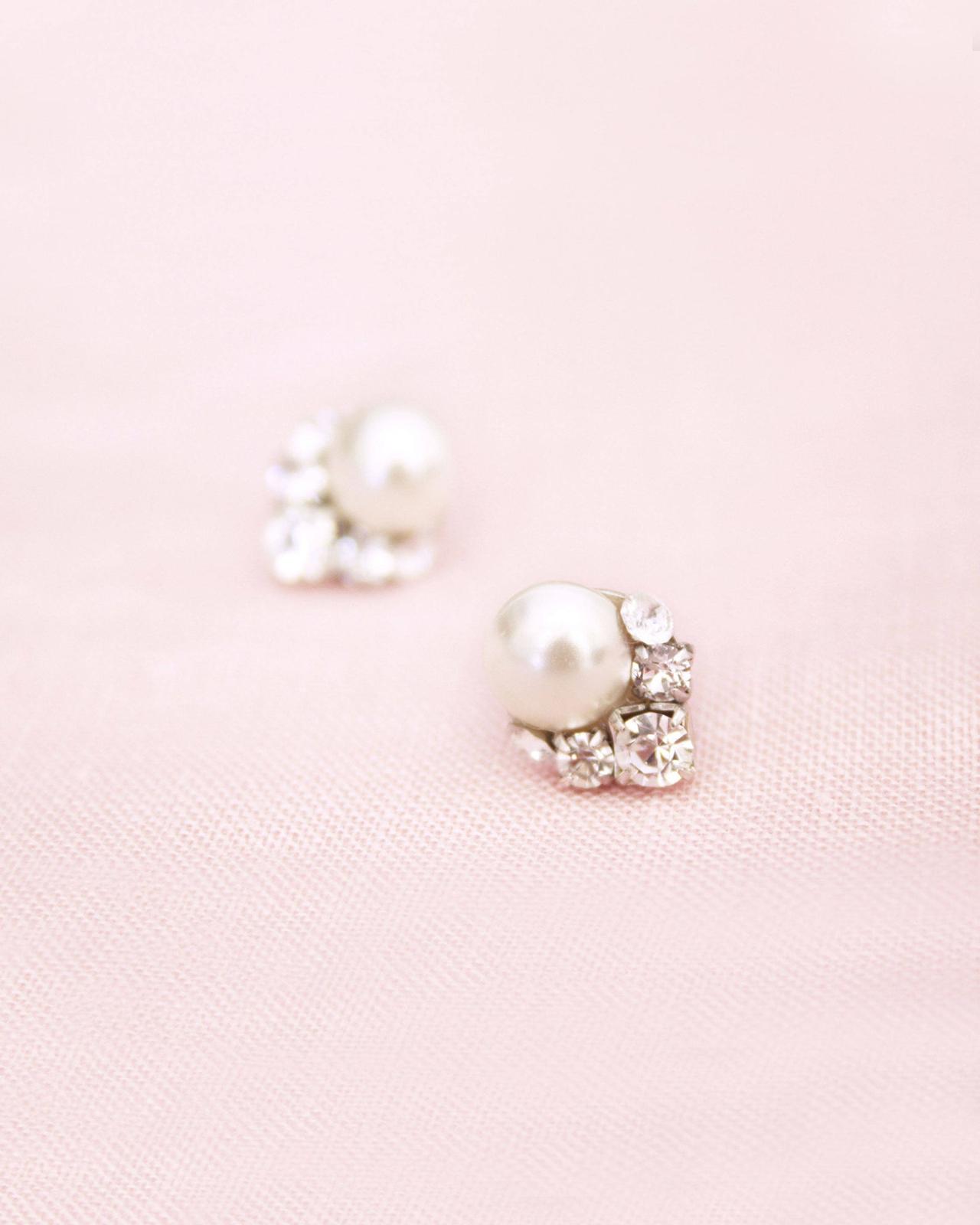 17. Ethereal pearls
Since pearls are the gemstone for the third year anniversary gift, we felt it only natural to include them on our list. These cluster earrings feature a solitary pearl surrounded by crystals of various sizes for a simply beautiful setting.
Atelier Elise celestial pearl cluster earrings, from $98, Etsy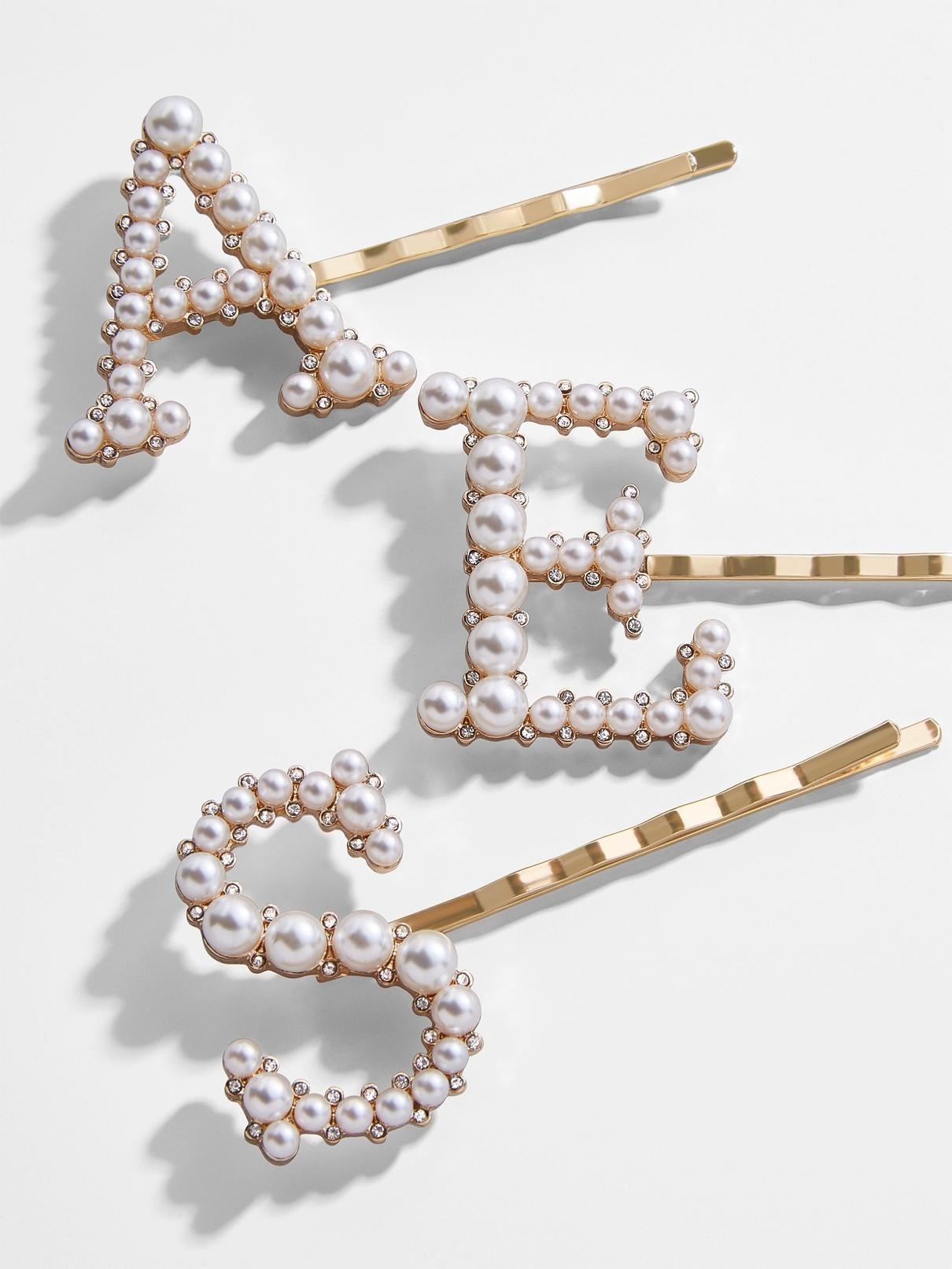 18. Initial hairpin
This pearl hairpin is such an adorable addition to just about any hairstyle. So if you're looking for a three-year anniversary gift for her, be sure to add this pretty pin to your list. It's perfect as a stand-alone gift if you just want to show her you're thinking of her, or you could gift it along with something pricier if you wish.
BaubleBar baroque initial pearl hair pin, $18, BaubleBar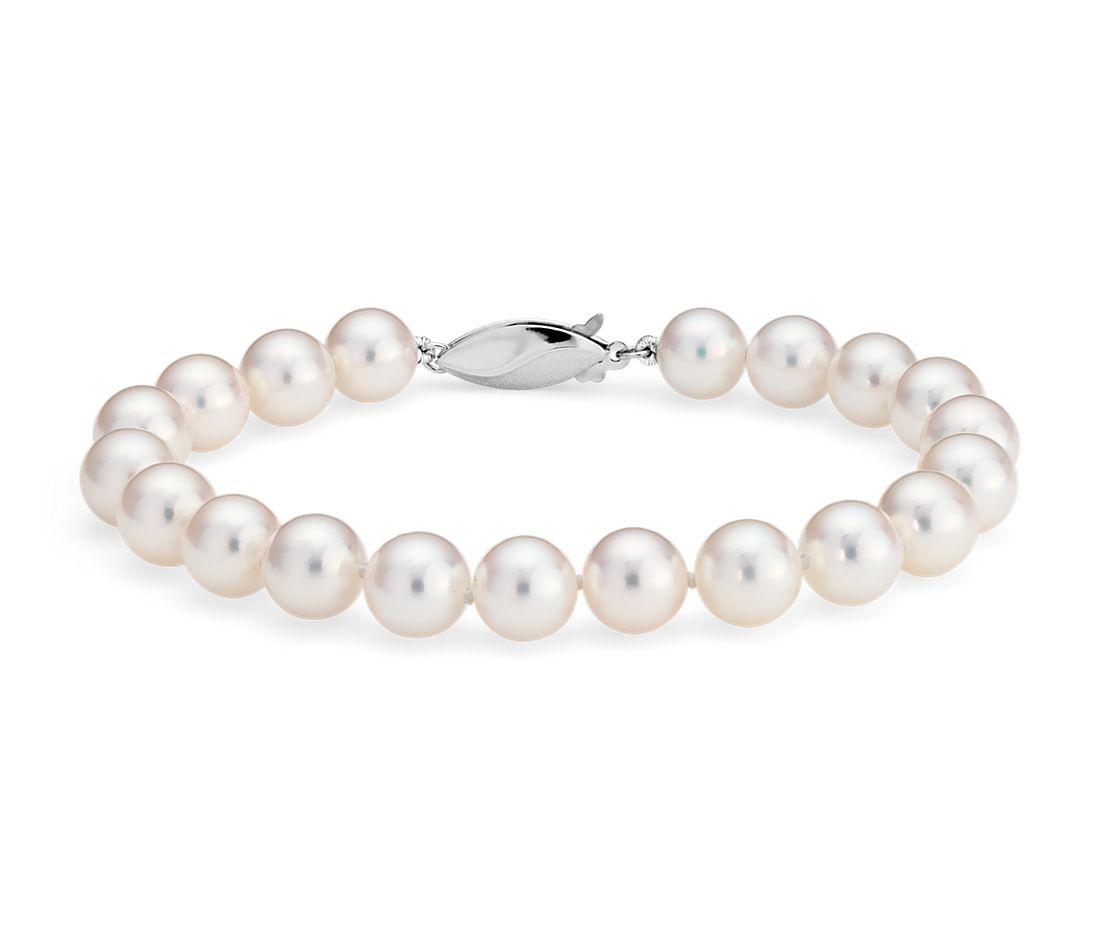 19. String of pearls
A classic pearl bracelet always makes a wonderful gift, no matter the occasion. So of course it's on our list of the best three-year anniversary gifts! This bracelet features a string of cultured pearls along with a delicate 18-karat white gold or yellow gold clasp for a secure fit.
Blue Nile Akoya cultured pearl bracelet, $950, Blue Nile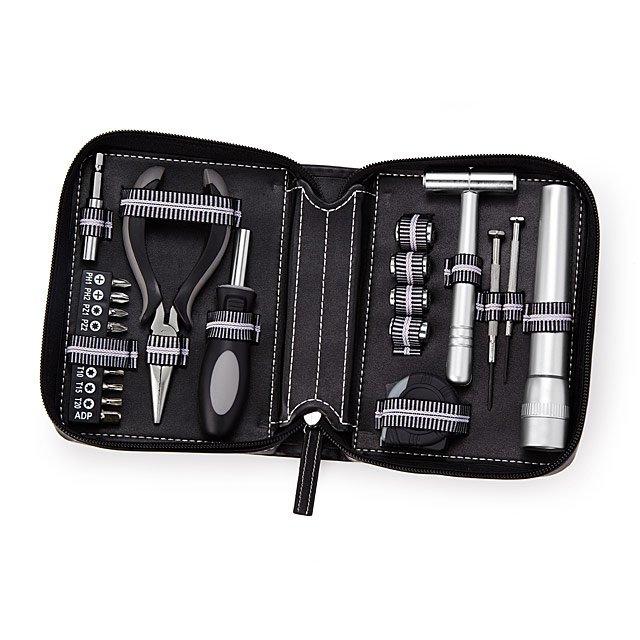 20. DIY tool kit
Encourage your significant other to be a fixer upper when you gift them this leather-encased fix-it kit. It's got everything they'll need for simple jobs around the house, and it comes in third anniversary gift-approved leather.
Uncommon Goods Fix it Kit, $30, Uncommon Goods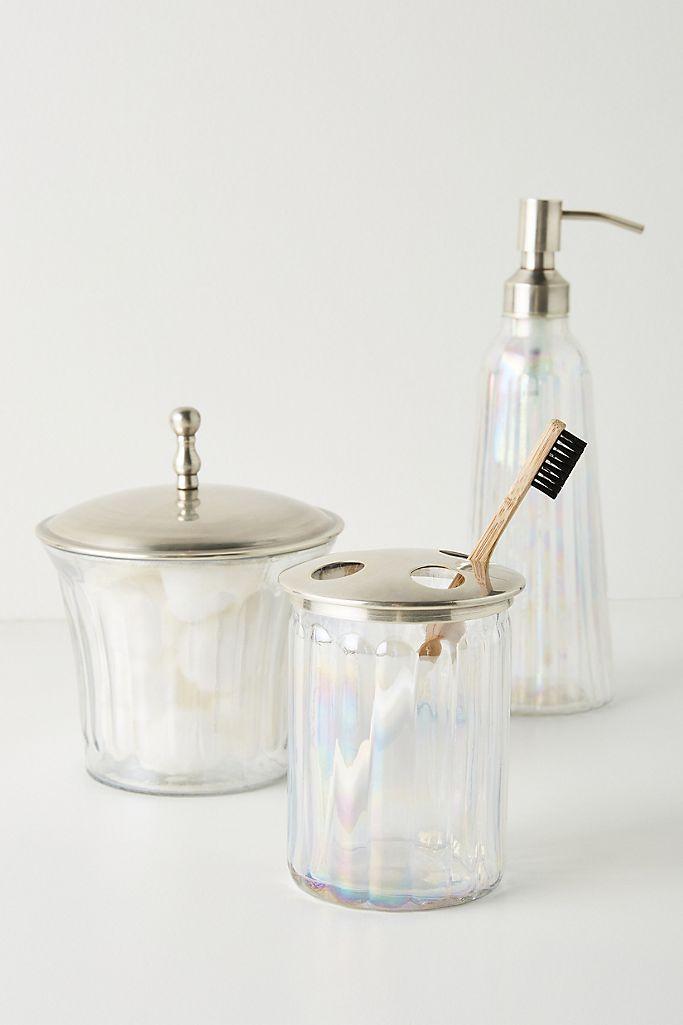 21. Bath décor
Since the modern third anniversary theme is crystal, why not choose an anniversary gift that looks like crystal? This glass bath collection from Anthropologie will shimmer beautifully on their bathroom counter; the set includes a toothbrush holder, canister and soap pump, priced separately.
Anthropologie lustrous glass bath collection, from $16, Anthropologie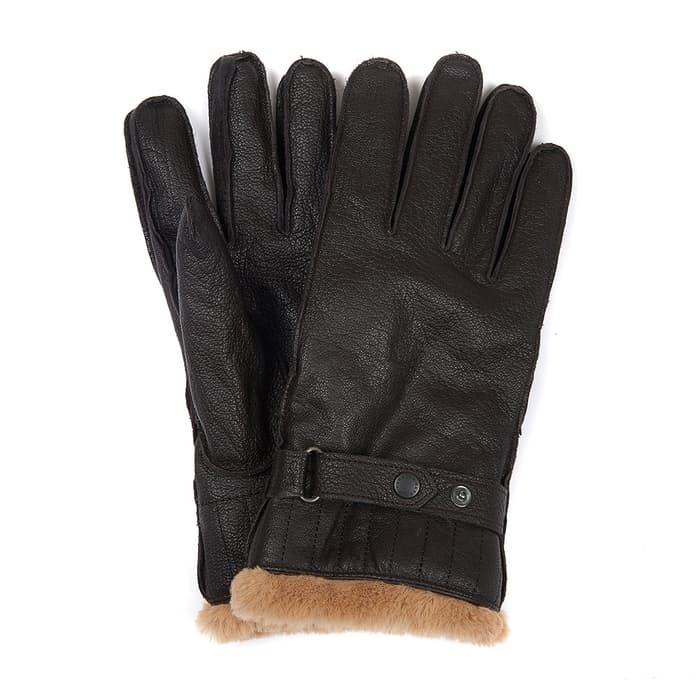 22. Combat cold hands
A gorgeous pair of gloves is one of those gifts that everyone craves but won't buy for themselves. That's why this premium leather pair makes our list of the best third anniversary gift ideas. Crafted from super-soft leather, they're fully lined with faux fur on the inside to keep his hands toasty warm. A handsome snap enclosure on the outside ensures a snug fit.
Barbour leather utility glove, $100, Huckberry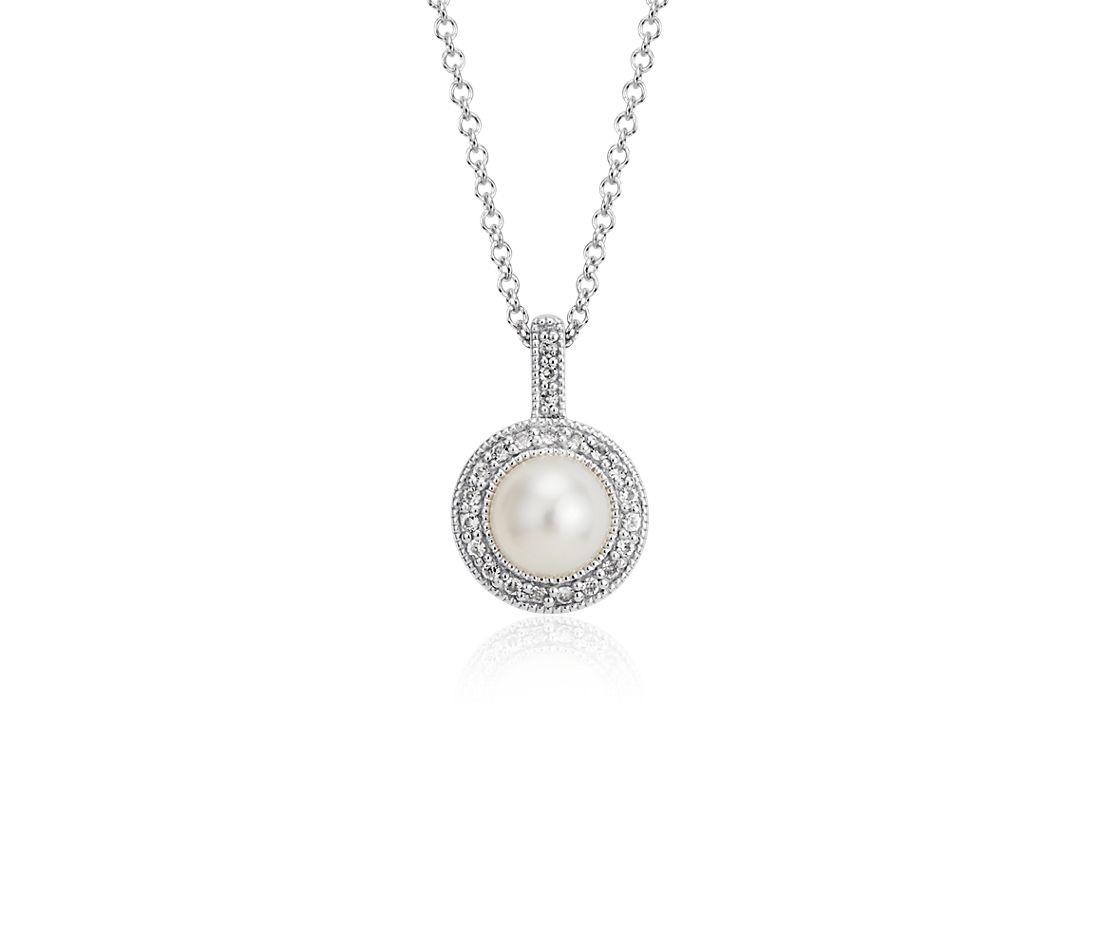 23. Vintage pearl
For the lover of classically beautiful jewelry, this vintage-inspired pearl necklace will make a perfect third wedding anniversary gift. Here, a single pearl is nestled among a halo of white topaz gemstones for a stunning gift that will steal her heart.
Blue Nile freshwater pearl white topaz vintage halo necklace, $75, Blue Nile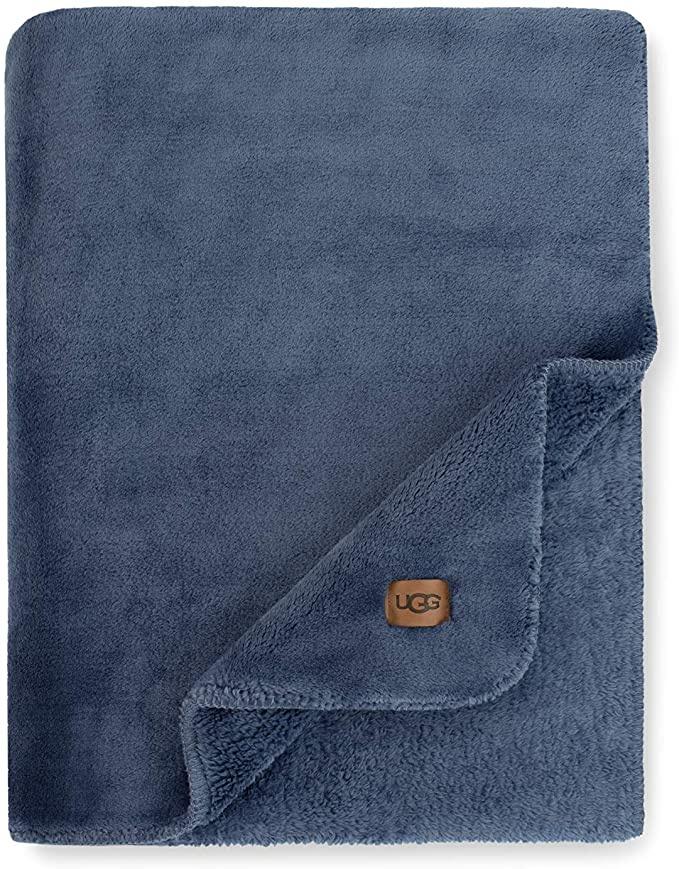 24. Buttery soft blanket
No matter how many years they've been married, any couple is sure to love this super-soft throw blanket from Ugg, the king of cozy. Available in seven pretty colors, this blanket is meant to be shared; measuring a generous 50x70 inches, it's large enough for a snugglefest for two.
Ugg Whitecap throw size blanket, $98, Amazon
25. Crystal wine stoppers
The modern third anniversary gift is crystal, and these attractive wine stoppers provide a modern, boho twist. Arriving in a set of four, you can choose from several different crystals, each with their own individual meaning. It's a gift the wine-loving couple is sure to love.
Uncommon Goods intention stone wine stoppers, $34, Uncommon Goods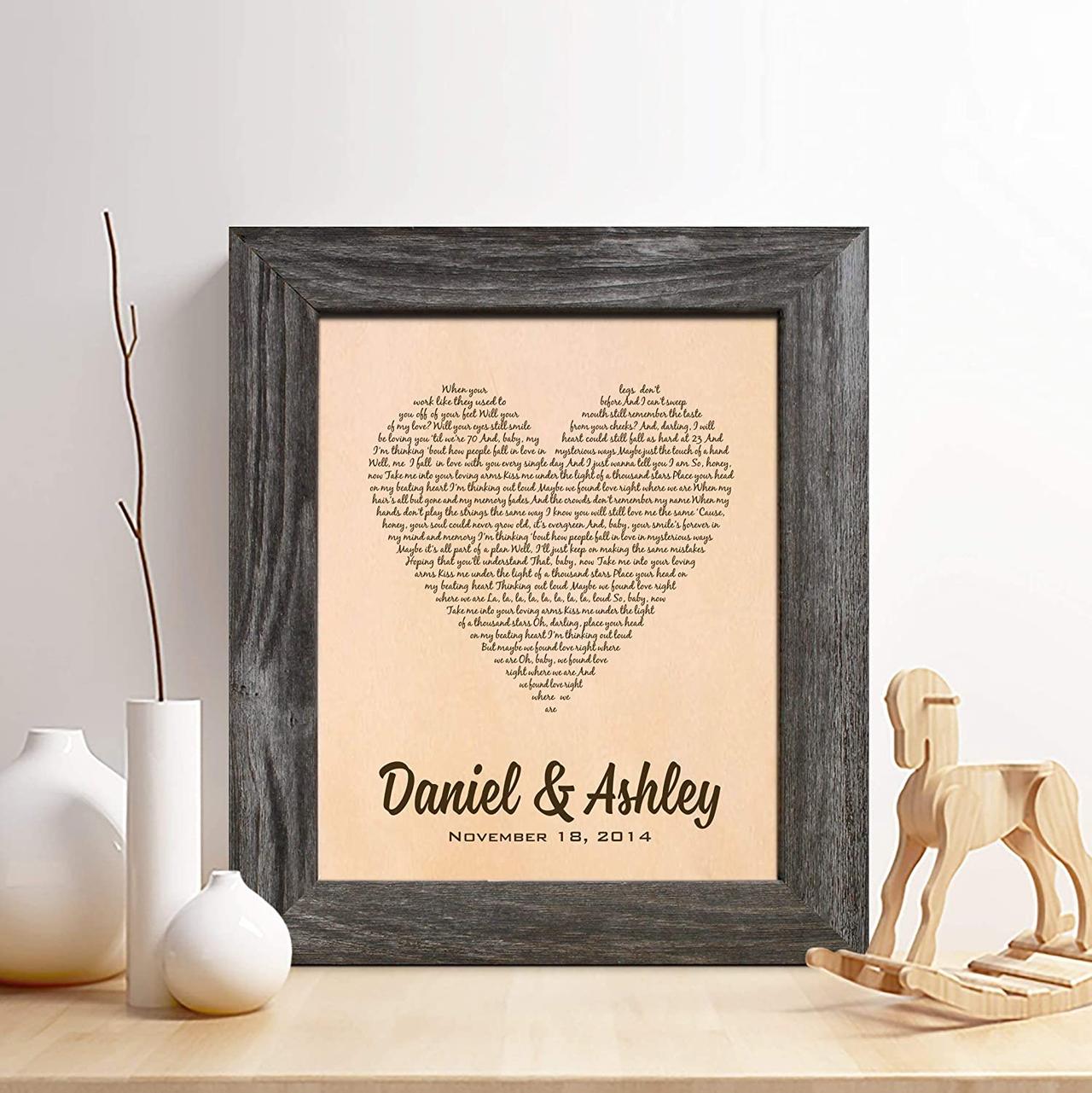 26. Romantic print
First dance lyrics printed on leather are a great way to level up the romance and give a nod to the traditional third anniversary gift of leather. We love this pretty print, framed in a rustic wood-tone frame.
Chudoff personalized leather anniversary engraving, $37, Amazon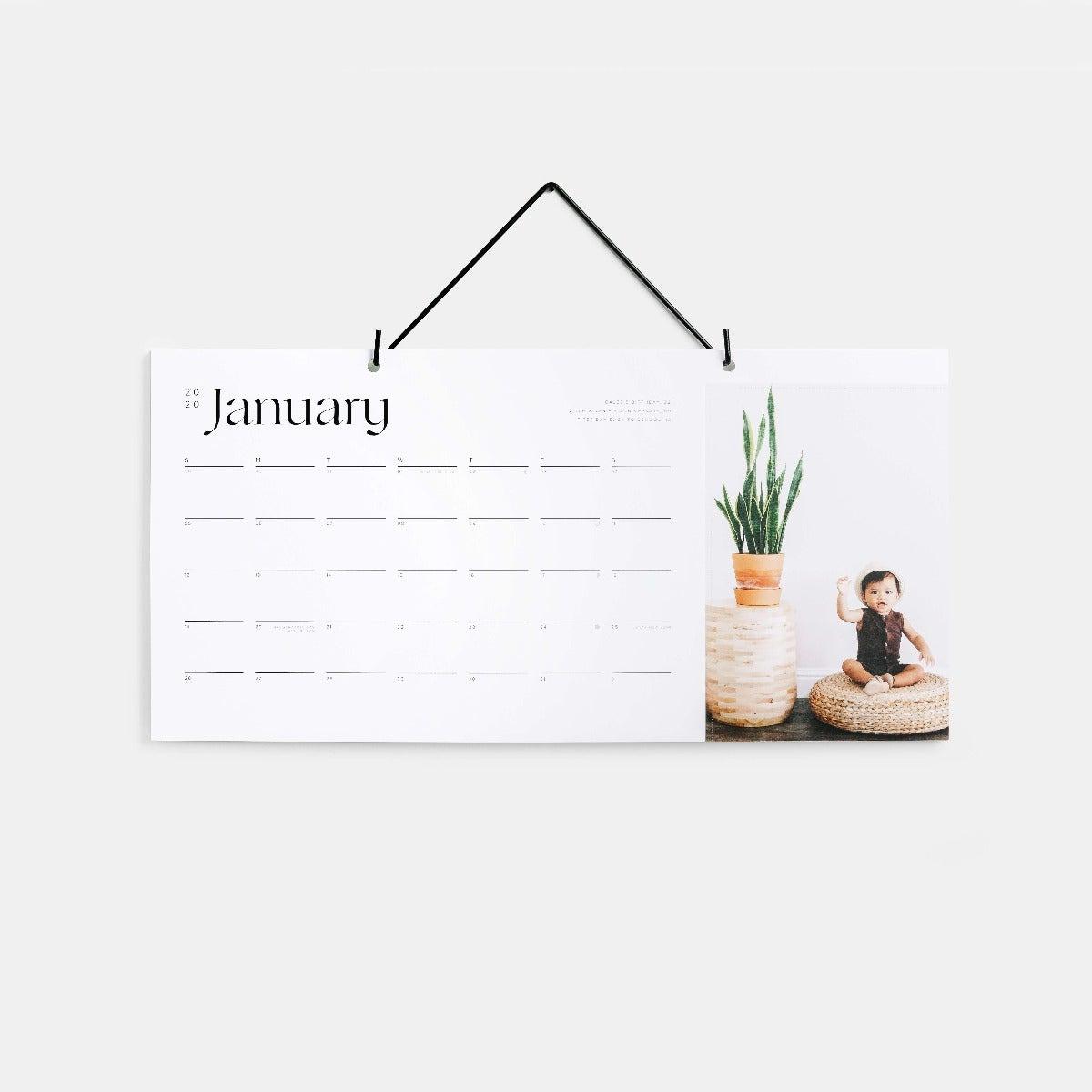 27. Photo calendar
This beautiful modern wall calendar is the perfect third anniversary gift for the couple that likes to display their photos. Each month, they'll get to see a fresh photo, then after the year is over, they can tear off the photos at the perforated edge and store them in a folder when it's time to say goodbye to the calendar.
Artifact Uprising modern wall calendar, $39, Artifact Uprising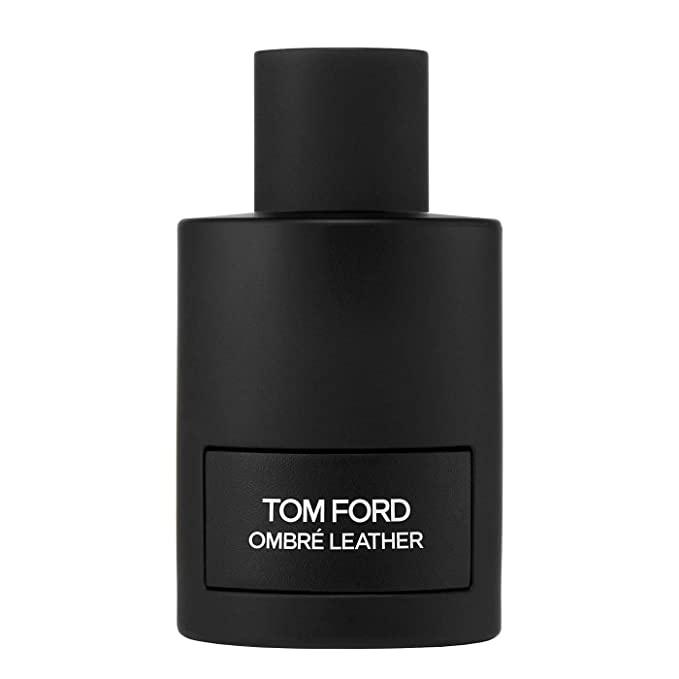 28. Apropos scent
A clever nod to the traditional three-year anniversary gift, Ombre Leather is an exotic, alluring scent for both women and men.
Tom Ford Ombre Leather, from $117, Amazon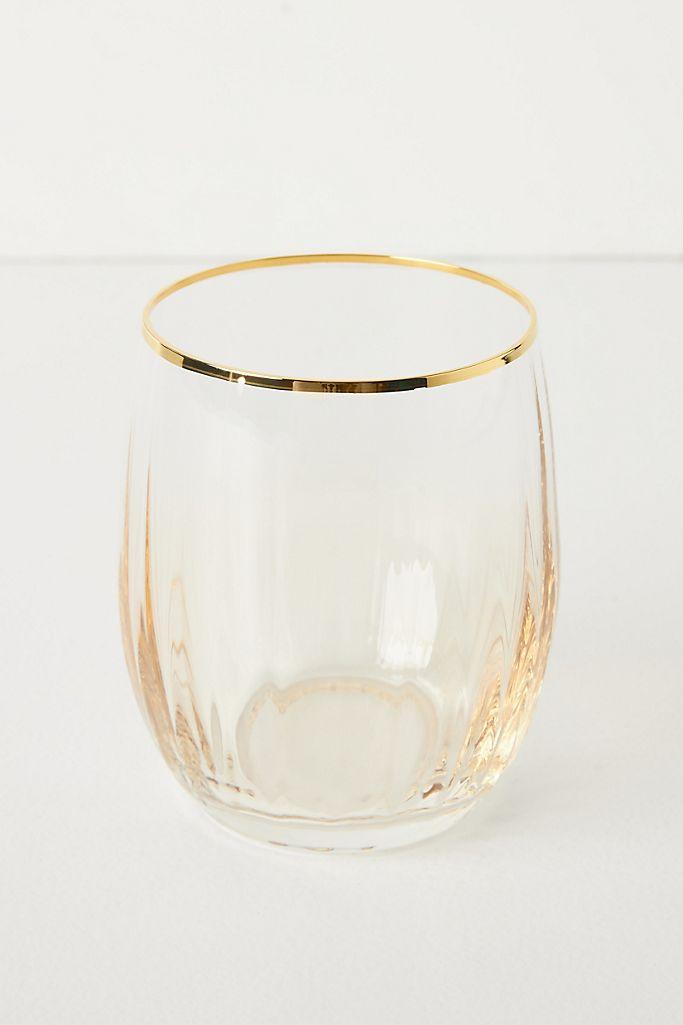 29. Gold glasses
A beautiful set of wine glasses is always appreciated, especially considering how often they break! Gift the couple a set of these waterfall wine glasses from Anthroplogie so they can level up those wine o'clock dates!
Anthropologie waterfall wine glasses, $56 for 4, Anthropologie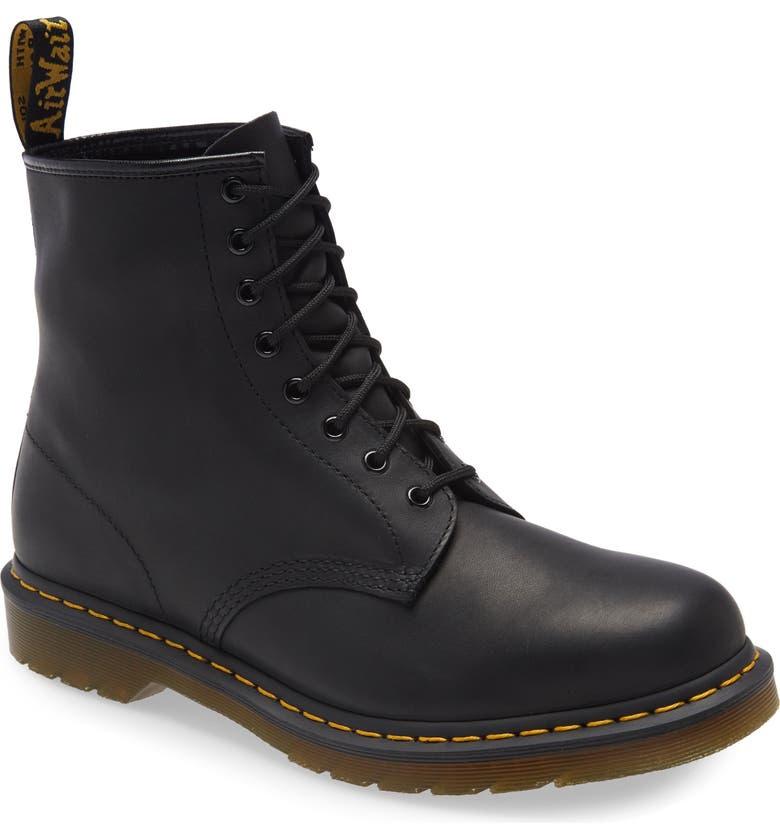 30. Throwback combat boots
Yes, Doc Martens are back! This may be a bit of a twist on the traditional third anniversary gift of leather, but a pair of timeless combat boots is ideal for a spouse with edgy style. Not only are they versatile and on-trend, they're also super-comfortable.
Dr. Martens 1460 boots, $150, Nordstrom