31 8-Year Anniversary Gifts to Celebrate the Bronze Anniversary
Eight-year anniversary gifts range from the traditional (bronze and pottery) to the modern (linen or lace). We've got great picks for these materials and beyond.
We have included third party products to help you navigate and enjoy life's biggest moments. Purchases made through links on this page may earn us a commission.
Eight years together! By now, your union is quickly closing in on an entire decade of togetherness. And that's truly something to celebrate. Maybe you want to go big this year, to show your partner how much these years have meant to you. But it's also understandable if you're saving your pennies to put toward that big milestone you two are approaching—ten years of marriage. Either way, it's time to start shopping for an eight-year wedding anniversary gift that speaks to your union.
What is the Traditional Eight-Year Anniversary Gift?
When it comes to an anniversary that involves giving wonderful gifts like bronze or pottery (the eighth anniversary traditional gifts) or linen and lace (the modern options), you really can't go wrong. And that's the case when it comes to the couple celebrating their eighth wedding anniversary. Whether that's you and your beloved or a couple that's close to your heart, it makes sense you'd want to give the very best.
Keep in mind that the eighth anniversary gemstone is tourmaline, and as you'll see on our list, there are lots of ways to get creative with this unique stone. And if you're the type who loves to give flowers or floral-scented gifts, you're in luck this year, since beautifully scented lilacs are the flower most commonly associated with eight years of marriage.
The Best Eight-Year Anniversary Gifts
We're here to help you ensure you give the best gift with our comprehensive list of some of the best eighth anniversary gifts we could find. Browse through lots of options for eighth anniversary traditional gifts and several modern options, too. Whether you're looking for something small and simple or totally upscale, you're sure to find the right gift to celebrate your partner or the happy couple.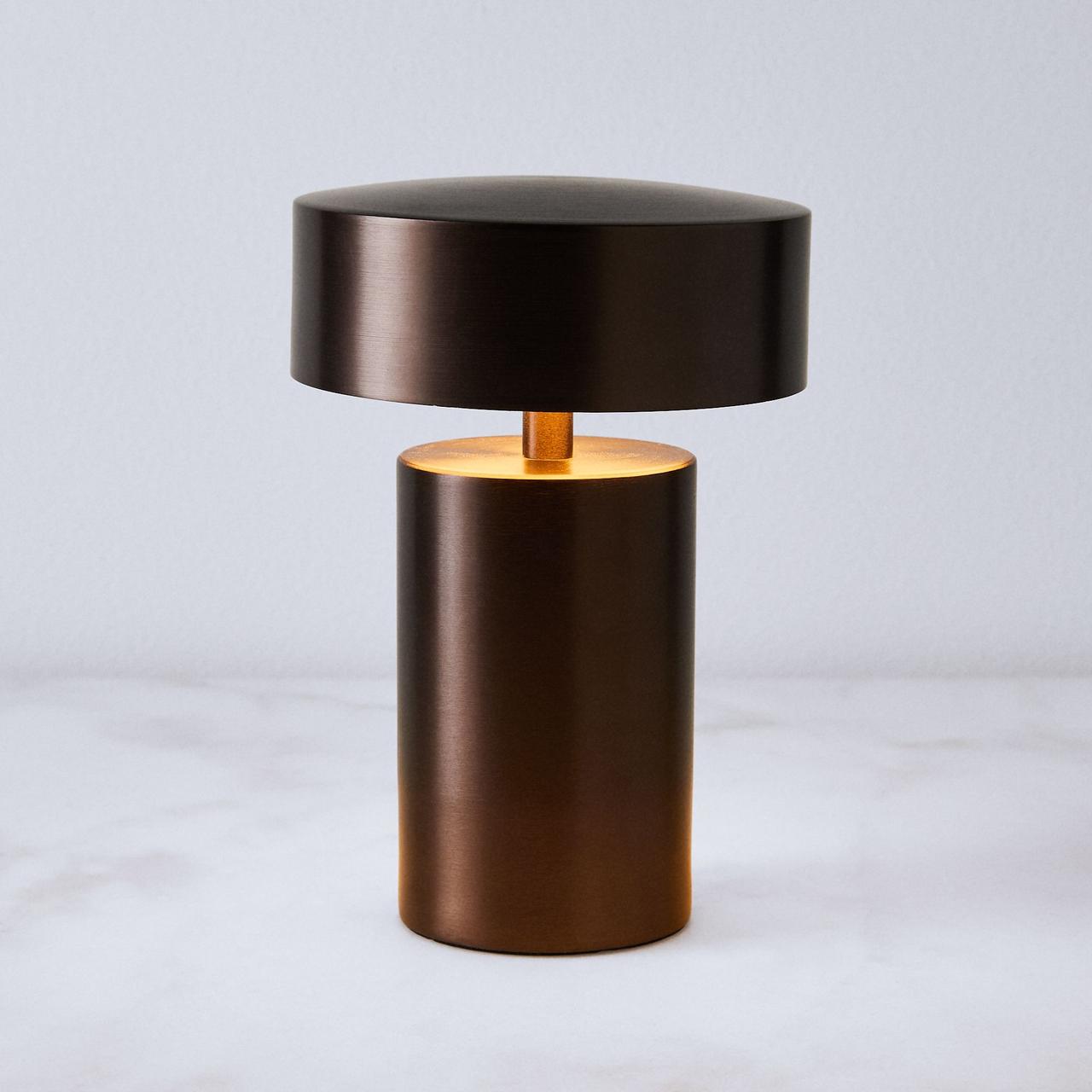 Bronze Lamp
Looking for a bronze anniversary gift, but want something the couple will actually really love? This super chic Danish table lamp might be the answer you're looking for. It may be small but it packs quite a punch, with its gorgeous shiny finish and dimmable lights.
Norm Architects Column rechargeable table lamp, $250, Lumens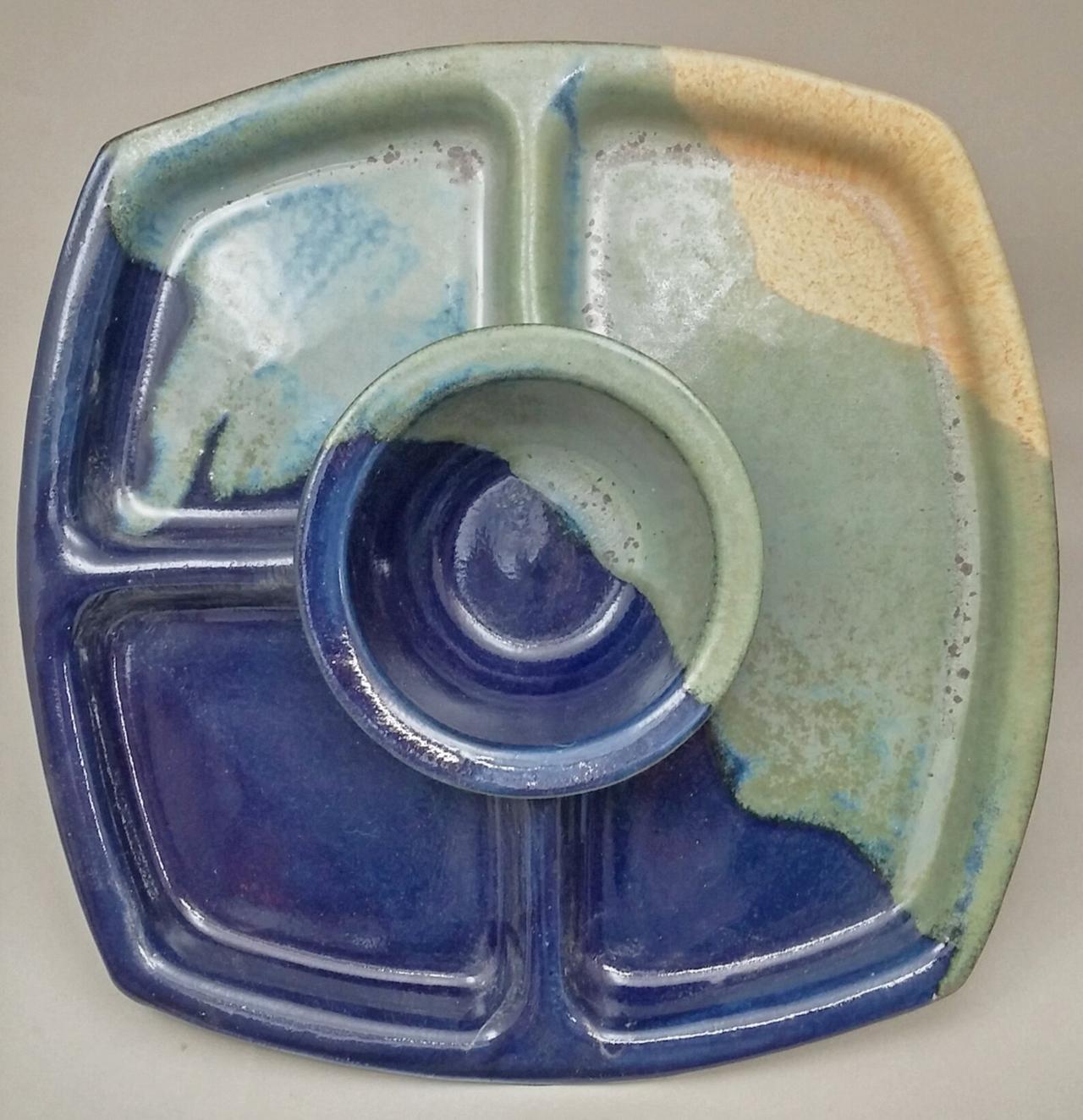 Unique Serving Dish
There's room for all their favorite snacks on this unique stoneware chip and dip serving dish. It's perfect for the couple that likes to share a yummy snack while curled up on the couch together. What's more, it checks the box for the traditional eight-year wedding anniversary gift of pottery.
StegallsPottery large chip and dip tray, $114, Etsy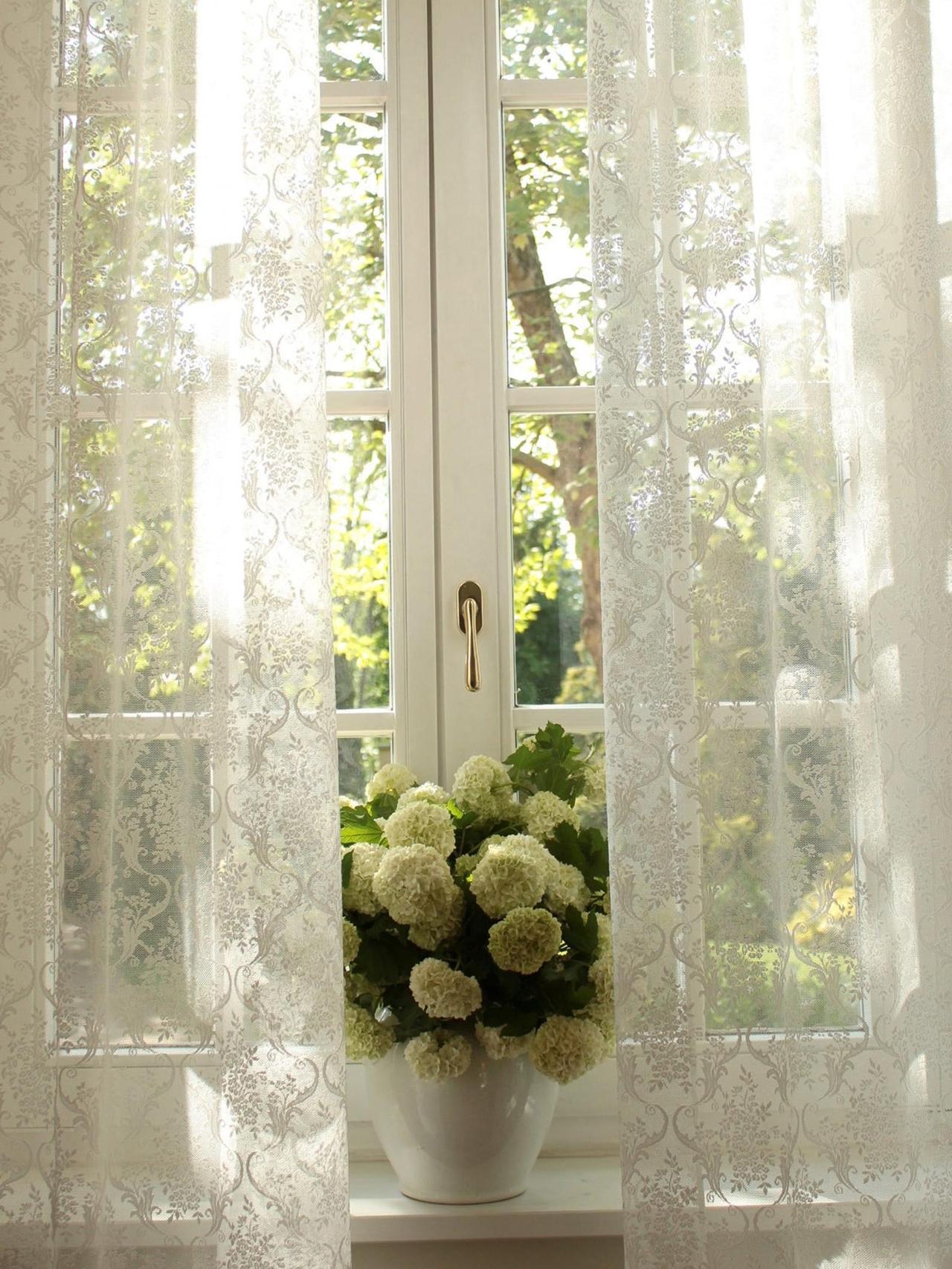 Vintage Lace
Looking for some lace gift ideas to add to your list of eighth year anniversary gifts? This set of vintage lace curtains is simply beautiful, perfectly rounding out that sought-after rustic look. When the couple hangs these, they'll always be reminded of their first eight years together.
SpiritofMyHome Josephine embroidered lace curtains, from $43, Etsy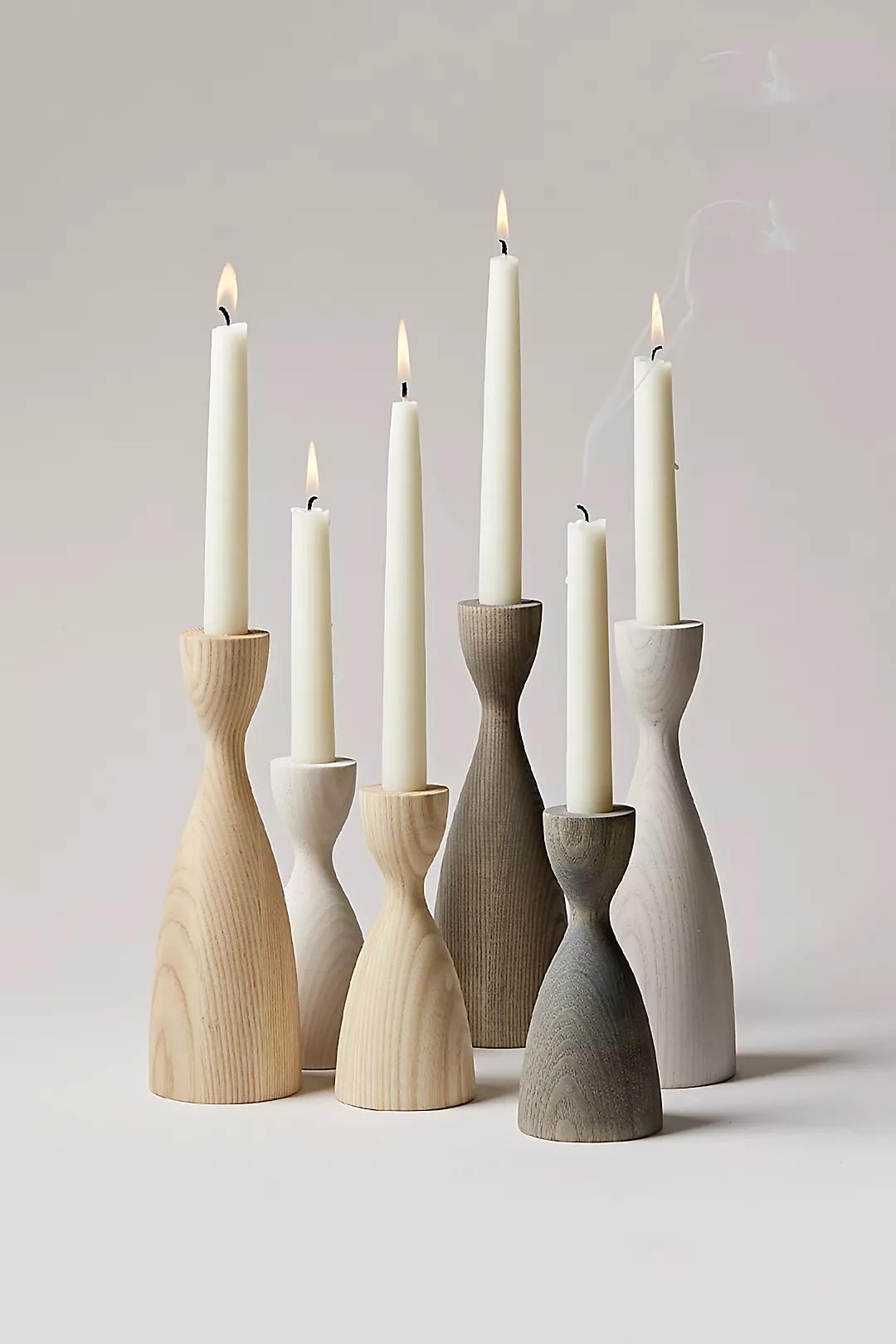 Farmhouse Candles
These attractive rustic candlesticks are sure to bring a smile to the couple's faces. Available in a variety of wood tones and sizes, you can gift just one, or gift them several so they can create a beautiful, farmhouse-style candlescape.
Farmhouse Pottery candlestick, from $75, Anthropologie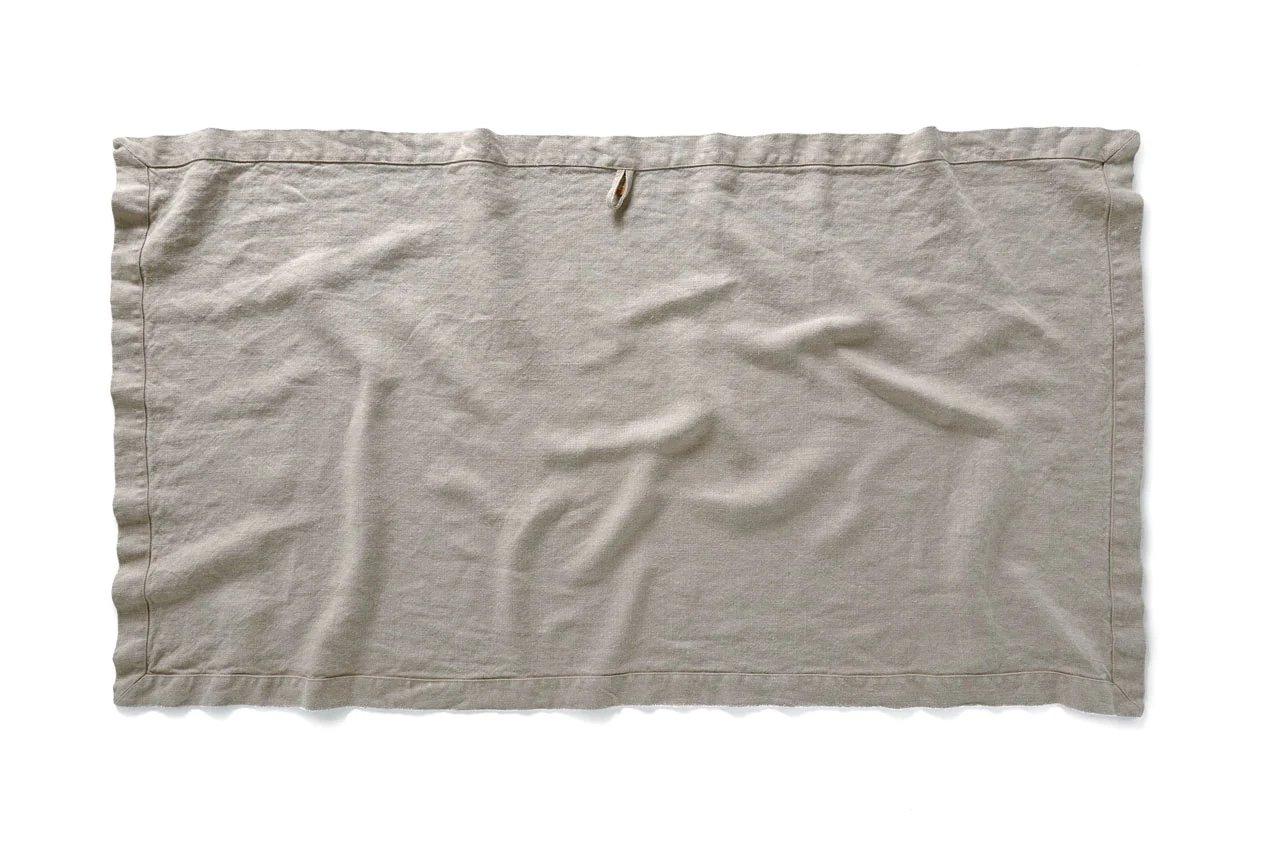 Belgium Linen Towels
Linen is the modern eighth anniversary gift. And you can give the gift of high-end, pure Belgium linen when you wrap up one of these oversized linen spa towels from Linoto. Available in five neutral colors, these fabulous towels get softer with every use.
Linoto linen spa towel, $149, Linoto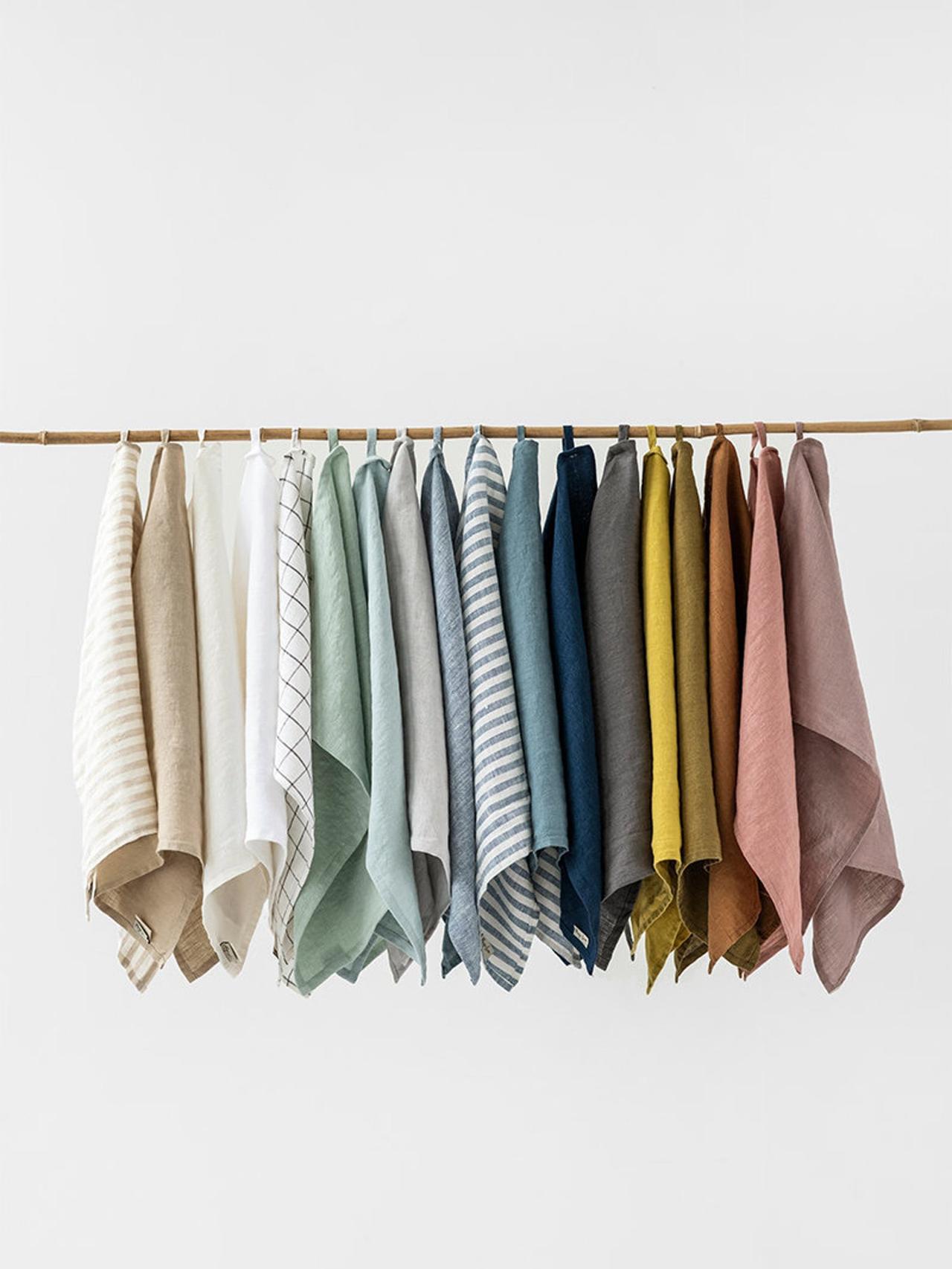 Pretty Tea Towels
For a simple yet lovely eight-year anniversary gift, consider these linen tea towels. They're cut large to tackle just about any kitchen task, and they're adorned with a handy hook so the kitchen-dwelling couple can hang them when not in use. Choose from 18 pretty colors to match their decor.
MagicLinen linen tea towel, $17, Etsy
Photo Coasters
For the couple who hasn't stopped traveling since their honeymoon, these photo coasters definitely belong on your list of eighth anniversary gift ideas. You'll be gifting a set of four, four-inch marble coasters that display some of the couple's favorite snaps from their trips together.
Uncommon Goods custom travel photo coasters, from $65, Uncommon Goods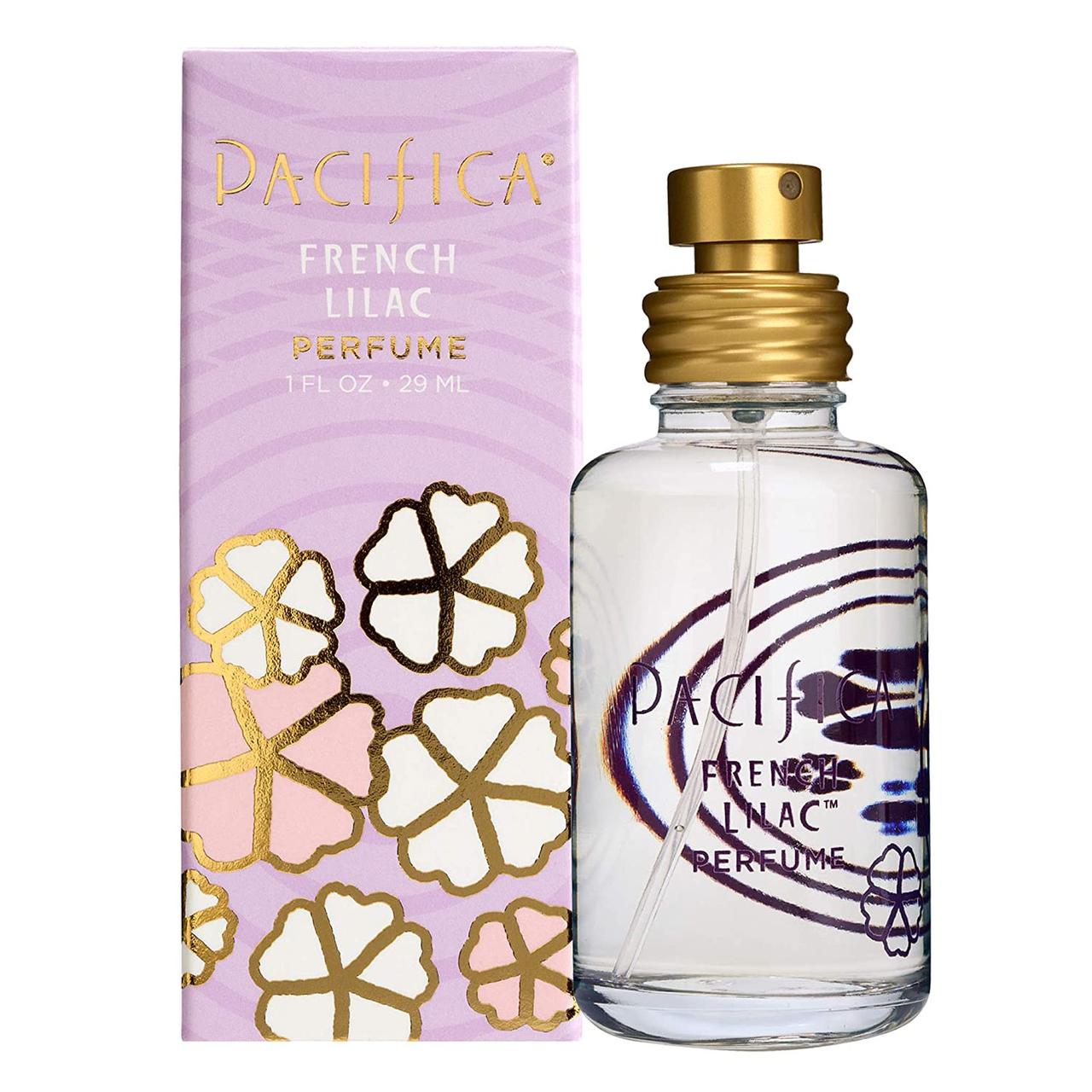 Lilac-Scented Perfume
Since sweet-smelling lilacs are the flower associated with the eighth anniversary, it makes sense to look for a perfume that'll have her smelling like the blooms that serve as the muse for 8 happy years of marriage. This one, from Pacifica, is among the very best. Tender notes of lilac, magnolia and ylang-ylang combine for a scent she's sure to love.
Pacifica French Lilac perfume, $22, Amazon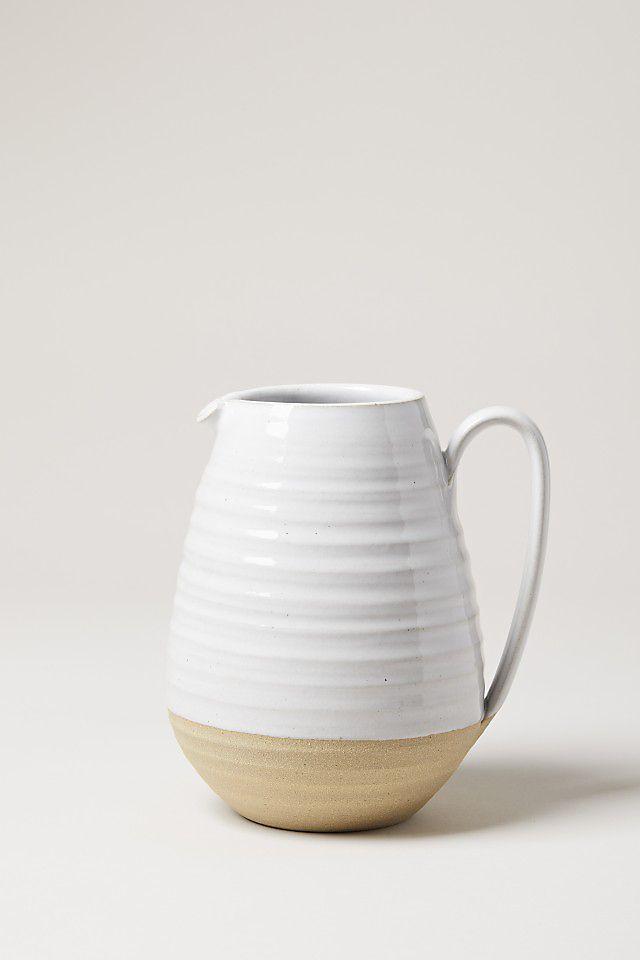 Farmhouse Pitcher
Traditional Vermont farmhouse pottery is typically styled in a white and neutral color combination, and these pitchers from Anthropologie perfectly capture that clean look. This is sure to be a piece the couple will cherish for years to come, and will always remember the eight-year anniversary gift you gave them.
Farmhouse Pottery farmer's pitcher, from $65, Anthropologie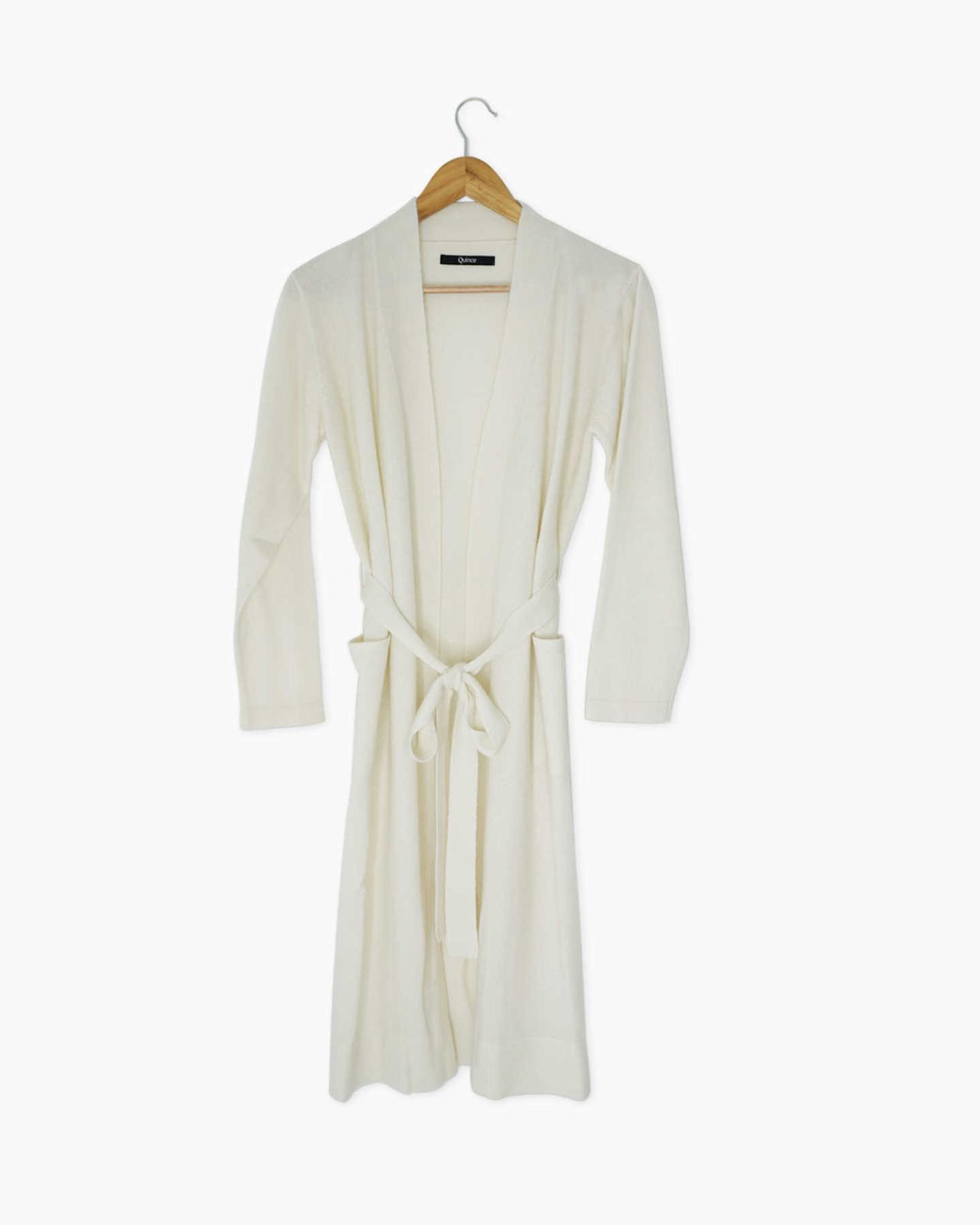 Upscale Robe
Whether it's been eight years of marriage or eighty, we can't think of anyone who wouldn't love to receive this luxe cashmere robe as a gift. The long length and cozy collar will keep your partner super warm, and the robe is available in grey and ivory.
Quince Mongolian cashmere robe, $170, Quince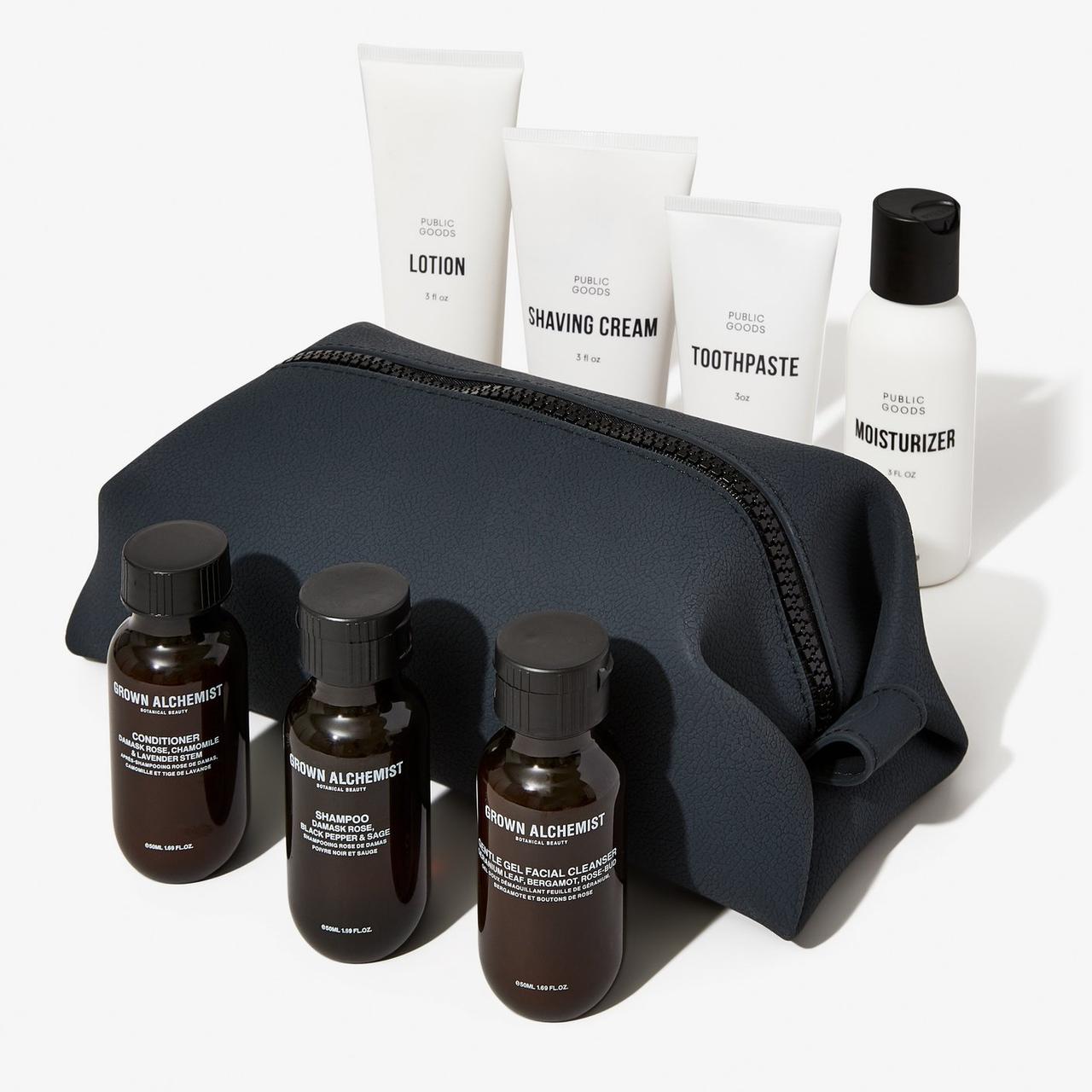 Bespoke Boxes
A good quality personal hygiene kit makes any trip that much better. And that's just what your lucky partner will get when you give them this complete set. It arrives full of sample-size items like shampoo, shaving cream, toothpaste and many others, neatly tucked into a washable zippered toiletry bag. Buy it outright or sign up for a membership to receive a monthly surprise.
Bespoke Post Revive kit, from $49, Bespoke Post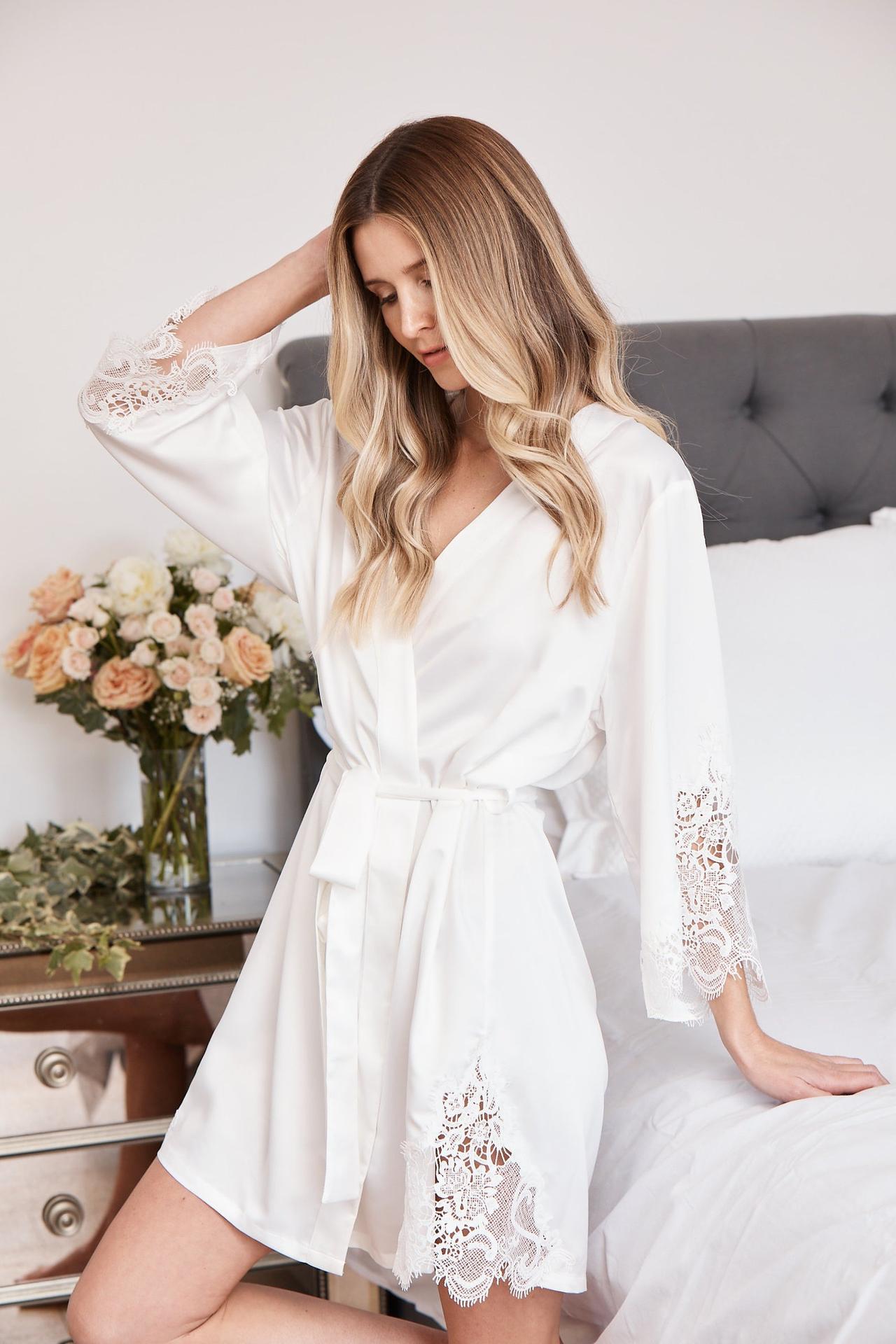 Ultra-Feminine Robe
Along with linen, lace is the modern eight-year anniversary gift. And this beautiful lace-trimmed robe is on point for gift giving. Choose from five elegant and decidedly feminine colors.
BlushLuxeCo bridesmaid lace robe, from $44, Etsy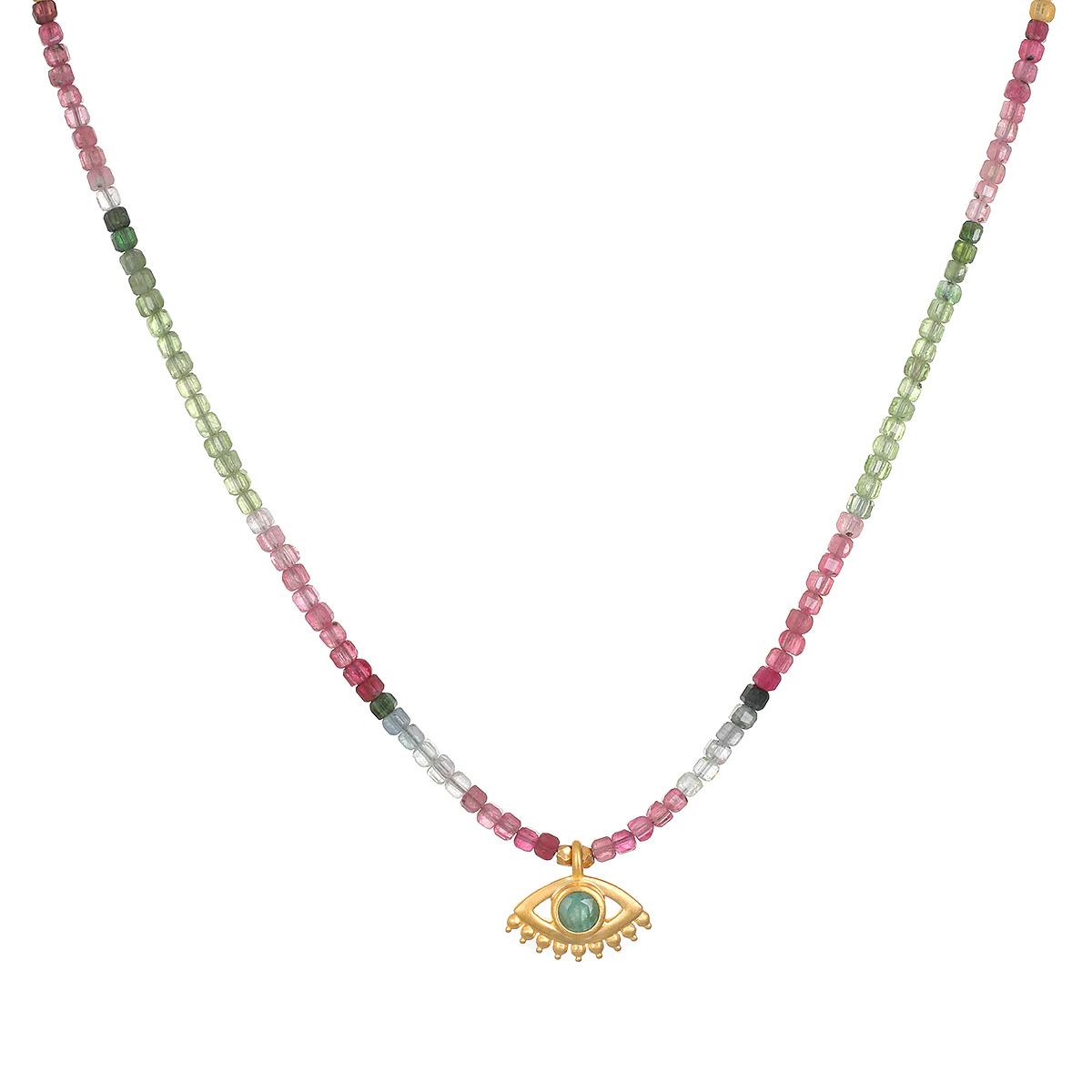 Statement Necklace
Pretty and mysterious, the tourmaline is the eight-year anniversary gift's traditional gemstone. And this necklace makes a great choice if you're looking for tourmaline eight-year anniversary gift ideas. Crafted from square-cut tourmaline beads, this pretty piece is sure to become a favorite.
Satya Jewelry Peaceful Vision evil eye tourmaline choker, $199, Satya Jewelry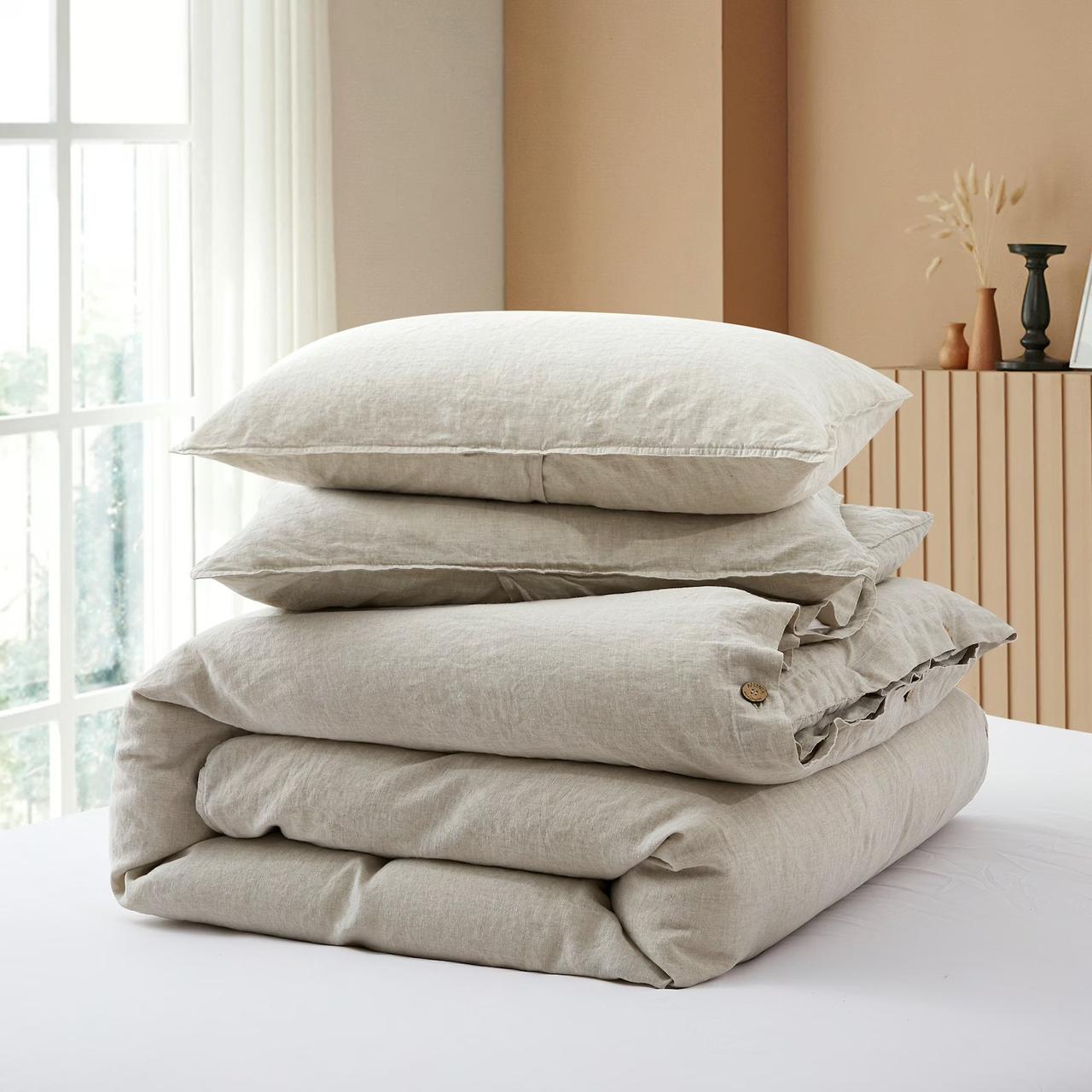 Attractive Duvet
Give the gift of comfort when you select this luxurious linen duvet cover as an eight-year wedding anniversary gift. Available in two sizes and seven colors, it's the perfect finishing touch for the couple's most intimate space.
atlinia 100% linen bedding, from $140, Etsy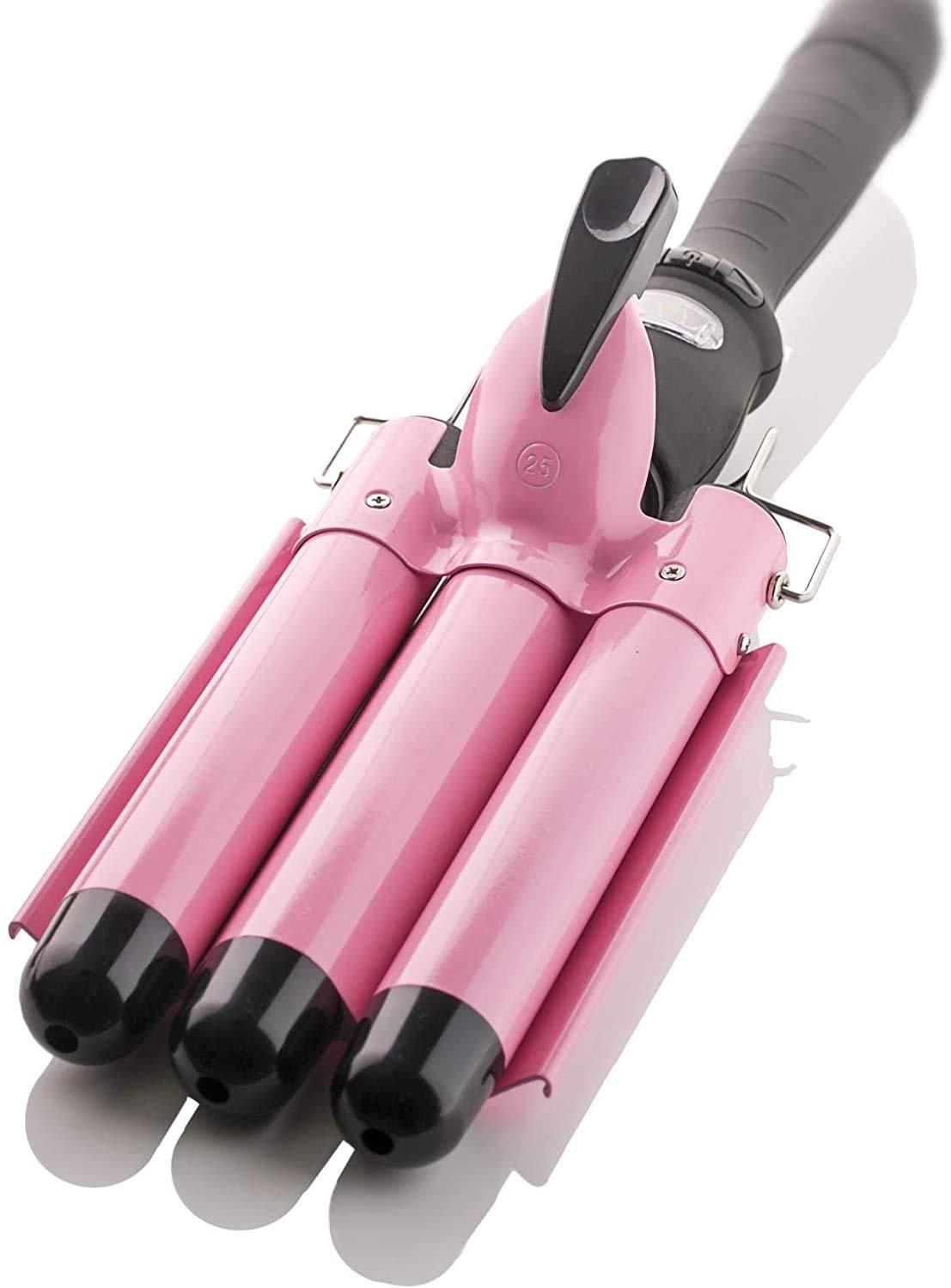 Must-Have Hair Accessory
Tourmaline isn't just a pretty stone: it can also be used as an extremely effective distributor of heat, which is why it's used in this workhorse curling iron. Not only will your partner love curling her tresses with this tool, it's a cute tongue-in-cheek way to pay homage to the eighth anniversary gemstone.
Alure three barrel tourmaline curling iron, $40, Amazon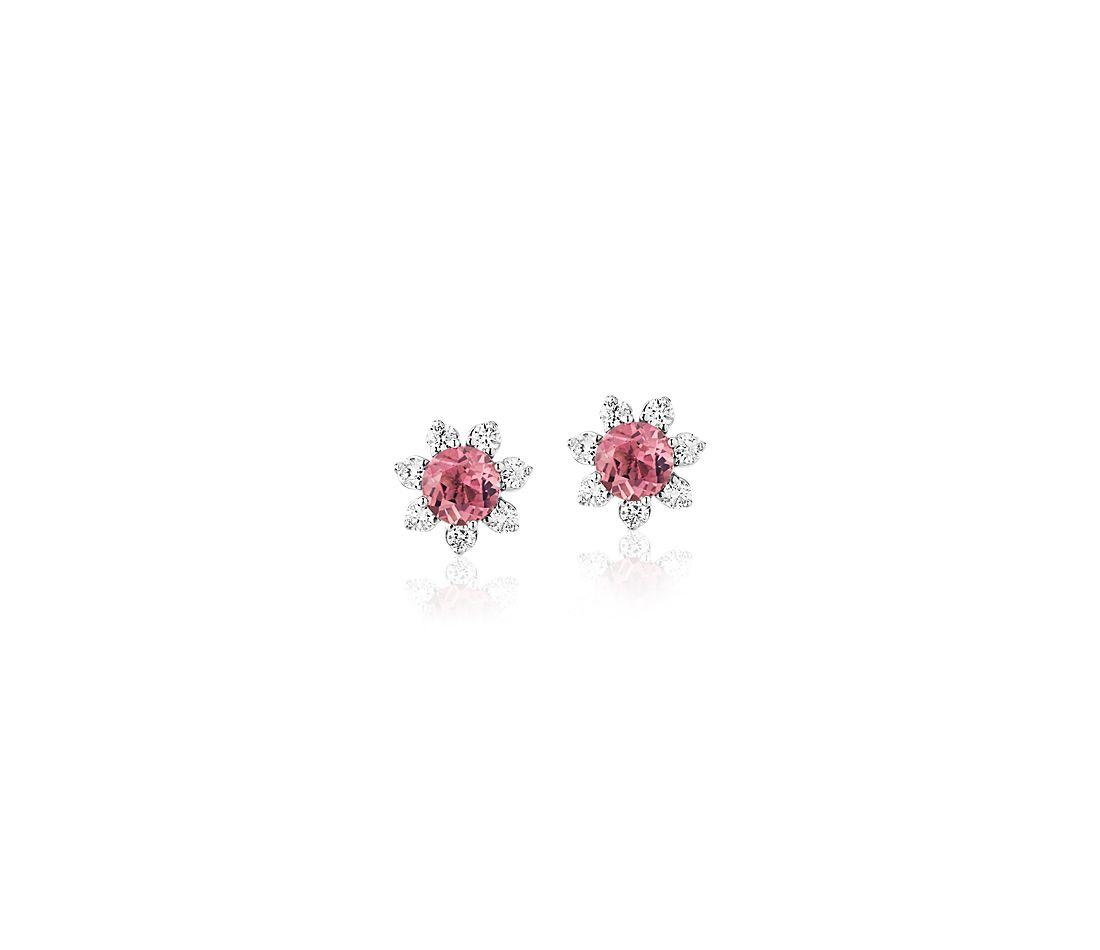 Tourmaline Earrings
Since tourmaline is the gemstone most commonly associated with the eight-year wedding anniversary, why not save those diamond solitaires for the upcoming 10-year celebration and give tourmaline earrings instead? This pair of pink stones will turn heads every time she wears them.
Blue Nile mini pink tourmaline earrings, $570, Blue Nile
Gilded Tiebacks
These chic bird curtain tiebacks will have the happy couple singing a sweet tune. And they're cast in bronze, making them a great option if you're hoping to give an eighth anniversary traditional gift.
Anthropologie gilded aviary curtain tiebacks, $48 each, Anthropologie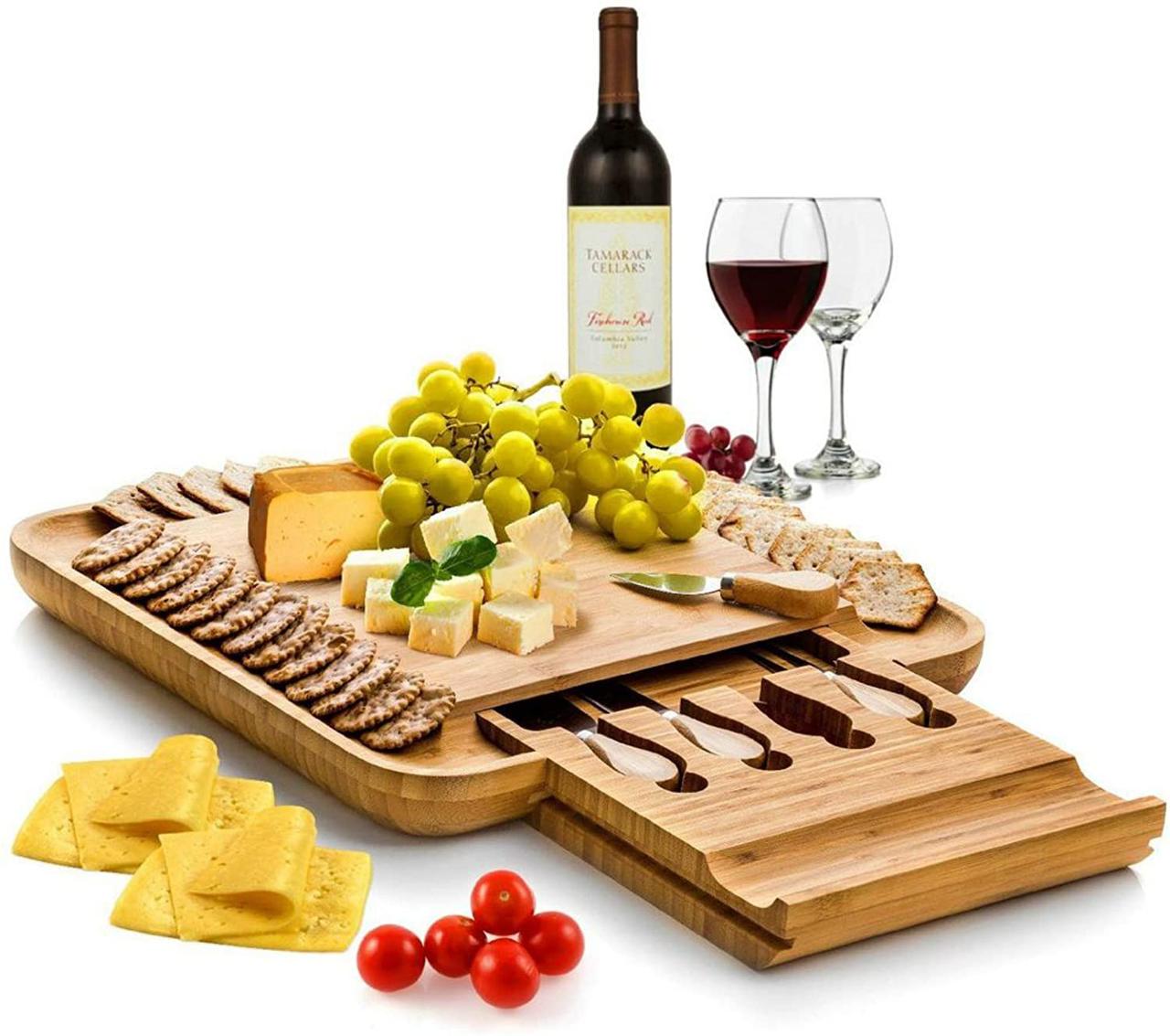 Premium Charcuterie Board
An evening at home is made ever so awesome when a charcuterie board is involved. And it's a perfect way to celebrate a special anniversary, too, which makes this gift one of our favorite eighth wedding anniversary gifts. This bamboo charcuterie has ample room for a variety of foods, and a groove along the edge that serves as the perfect resting place for crackers. A pull out drawer hides utensils
Bambüsi bamboo cheese and charcuterie board, $80, Amazon
Lilac Sweater
Lilacs are the eighth anniversary traditional gift of flowers. But instead of blooms that won't last long, consider this super soft sweater in a pretty lilac color. It's a piece that'll transition from office to out on the town with ease, and makes a great option if you're looking for eight-year anniversary gifts for her.
Line & Dot Lila sweater, $102, Shopbop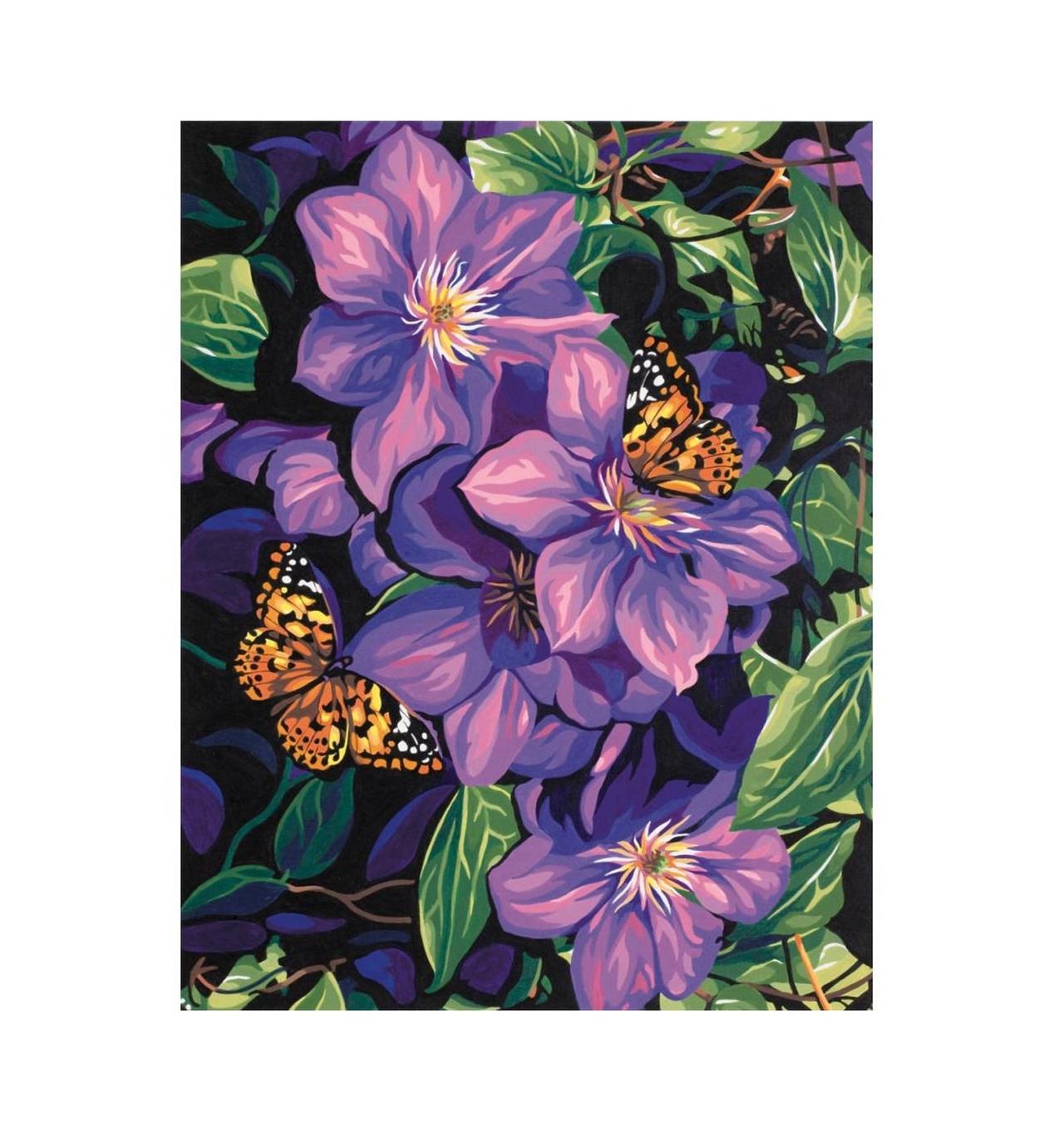 Clematis Paint-by-Numbers
Paint-by-number has become a super-popular pastime in recent months. Not only will this paint-by-number set provide a fun activity for the gift recipients, it's also totally on theme, displaying the traditional eighth anniversary flower—clematis.
Dimensions clematis and butterfly paint-by-number, $17, Amazon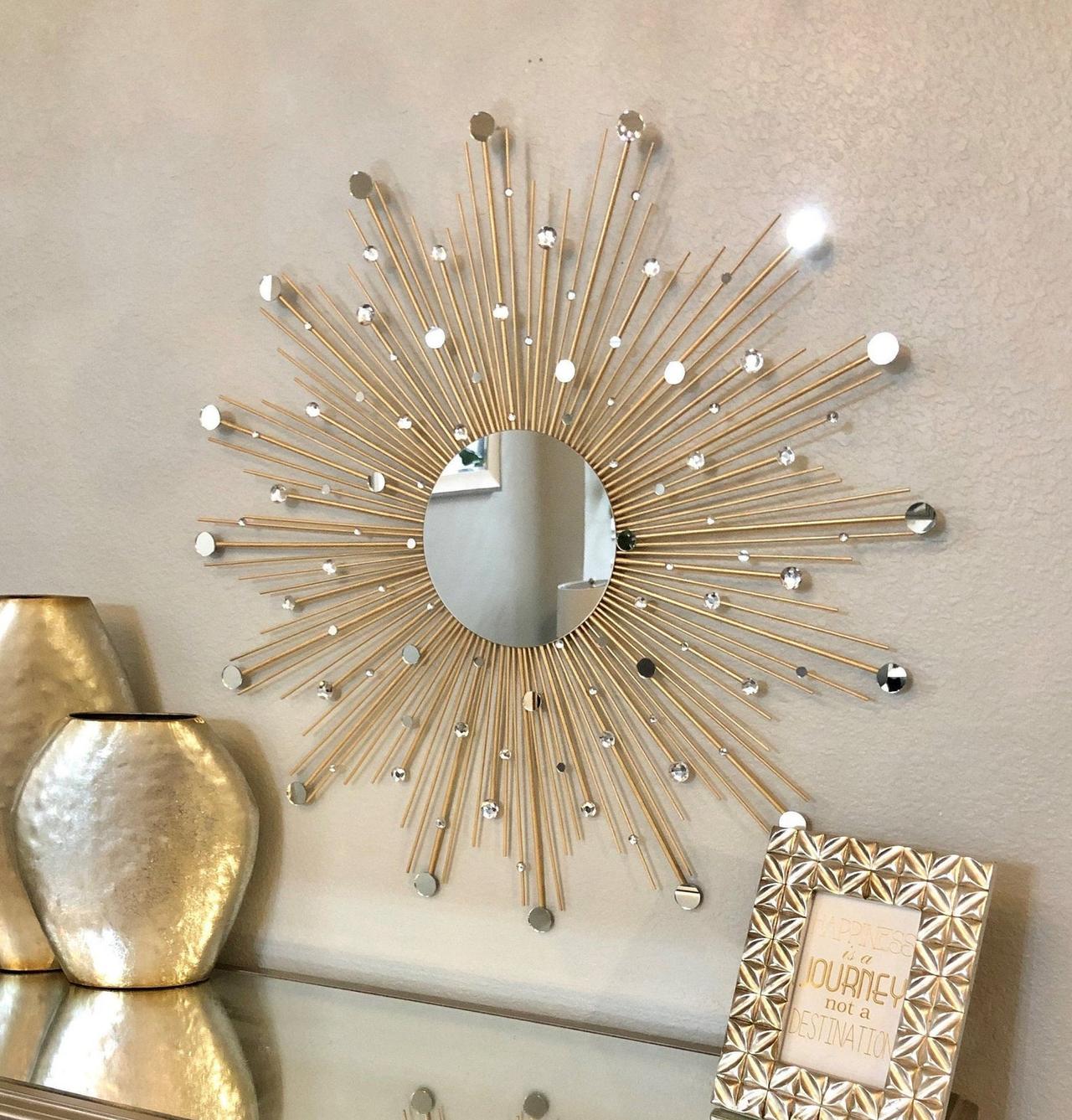 Dramatic Mirror
This stunning sunburst mirror will lend the perfect modern vibe to the couple's living space, which makes it a perfect option for an eight-year anniversary gift. Whether they display it in a hallway or over their mantle, it's sure to bring them joy every time they glance at it.
SunburstDecorArt mirror, $120, Etsy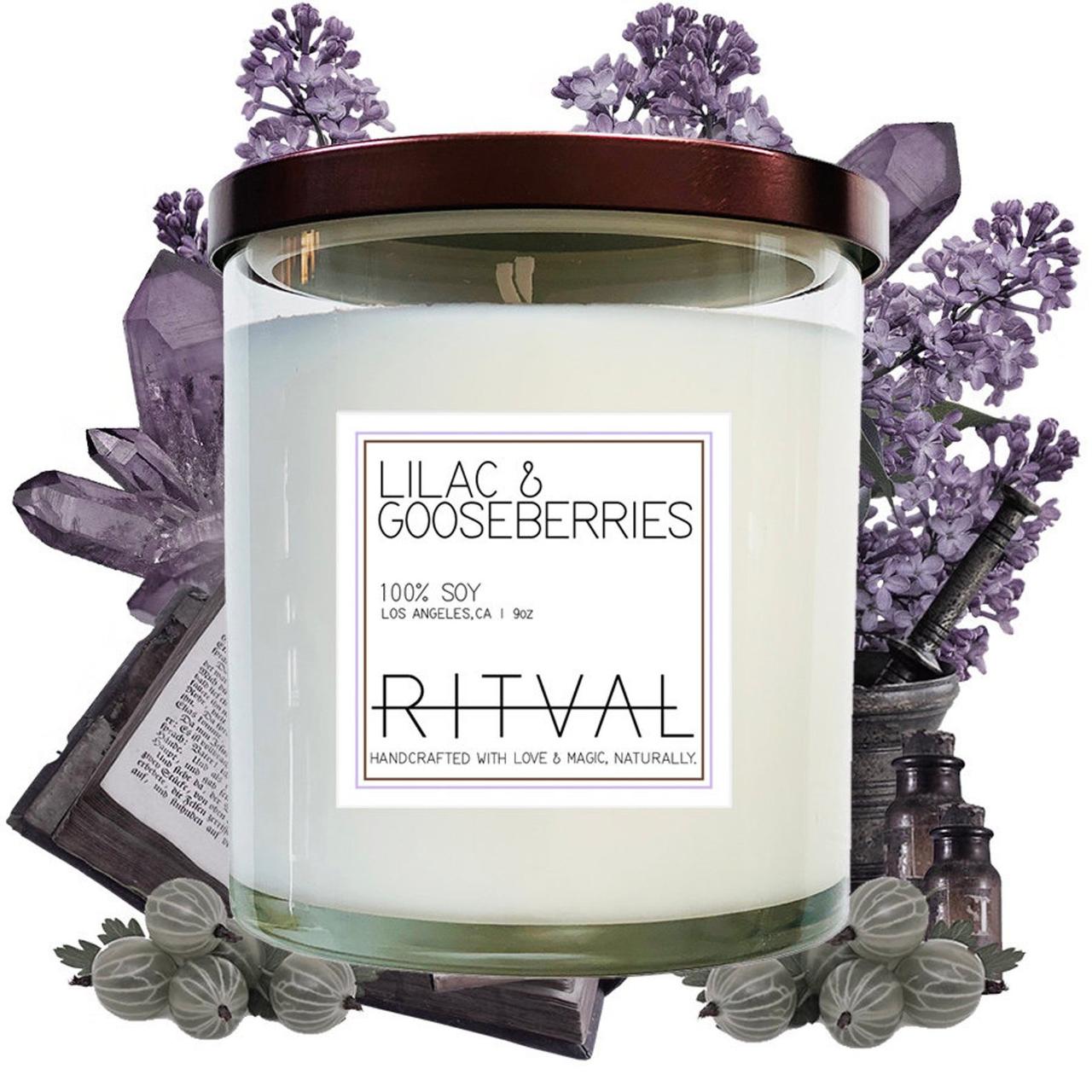 Floral Candle
A candle is a great gift for any occasion, especially when you don't want to break the bank. And this one smells absolutely amazing, with notes of lilac (the eighth anniversary flower) and citrusy gooseberries. It's a meaningful token they'll both enjoy.
RITVAL lilac & gooseberries candle, $29, Etsy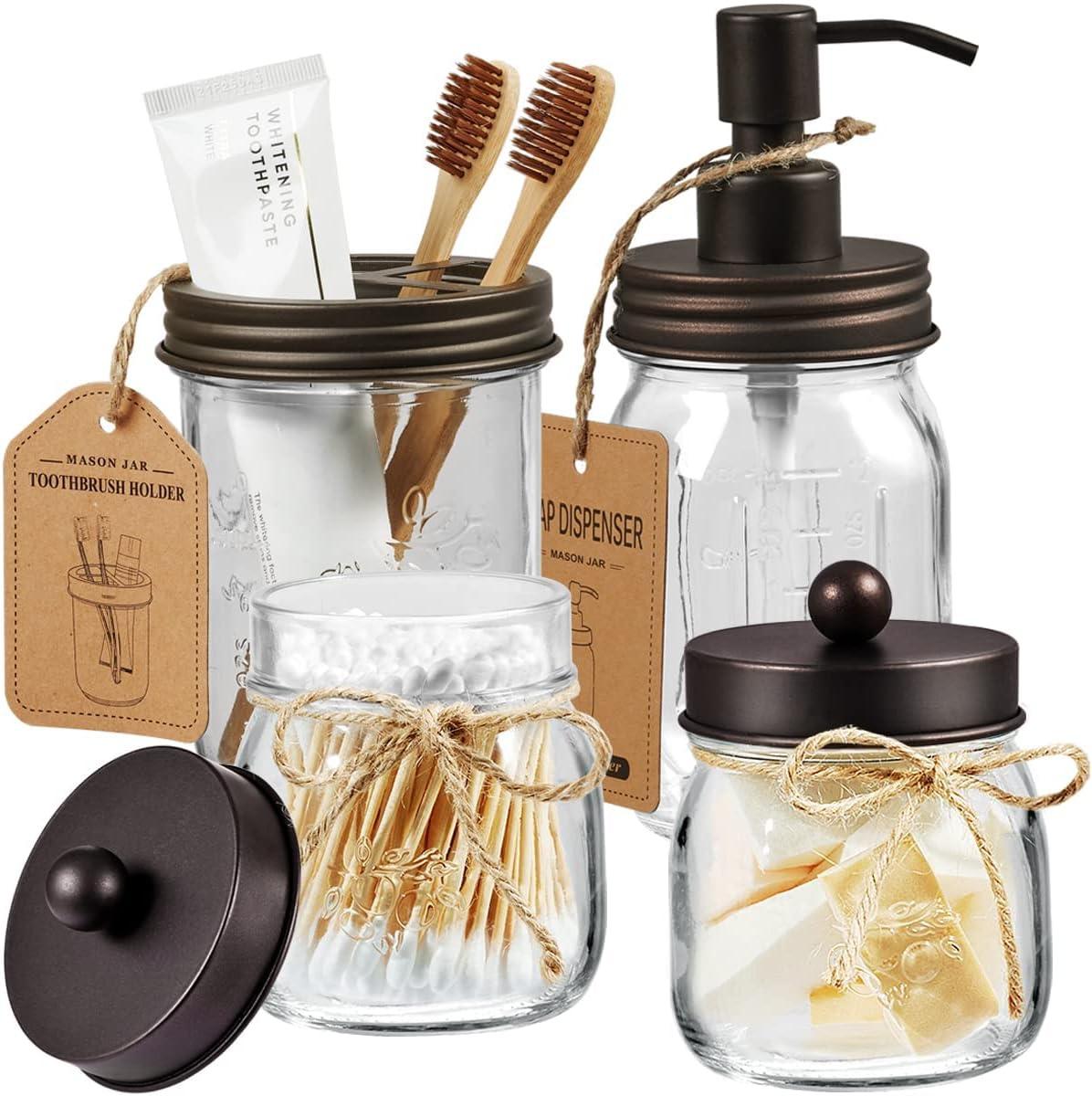 Bronze Bathroom Accessories
If you're having a hard time coming up with a list of bronze anniversary gifts, consider something that simply looks bronze, or is finished in a bronze tone, like this farmhouse-inspired set of bathroom accessories. The couple will have everything they need to keep all their bathroom essentials, like cotton swabs and toothbrushes.
Amolliar mason jar bathroom accessories set, $17, Amazon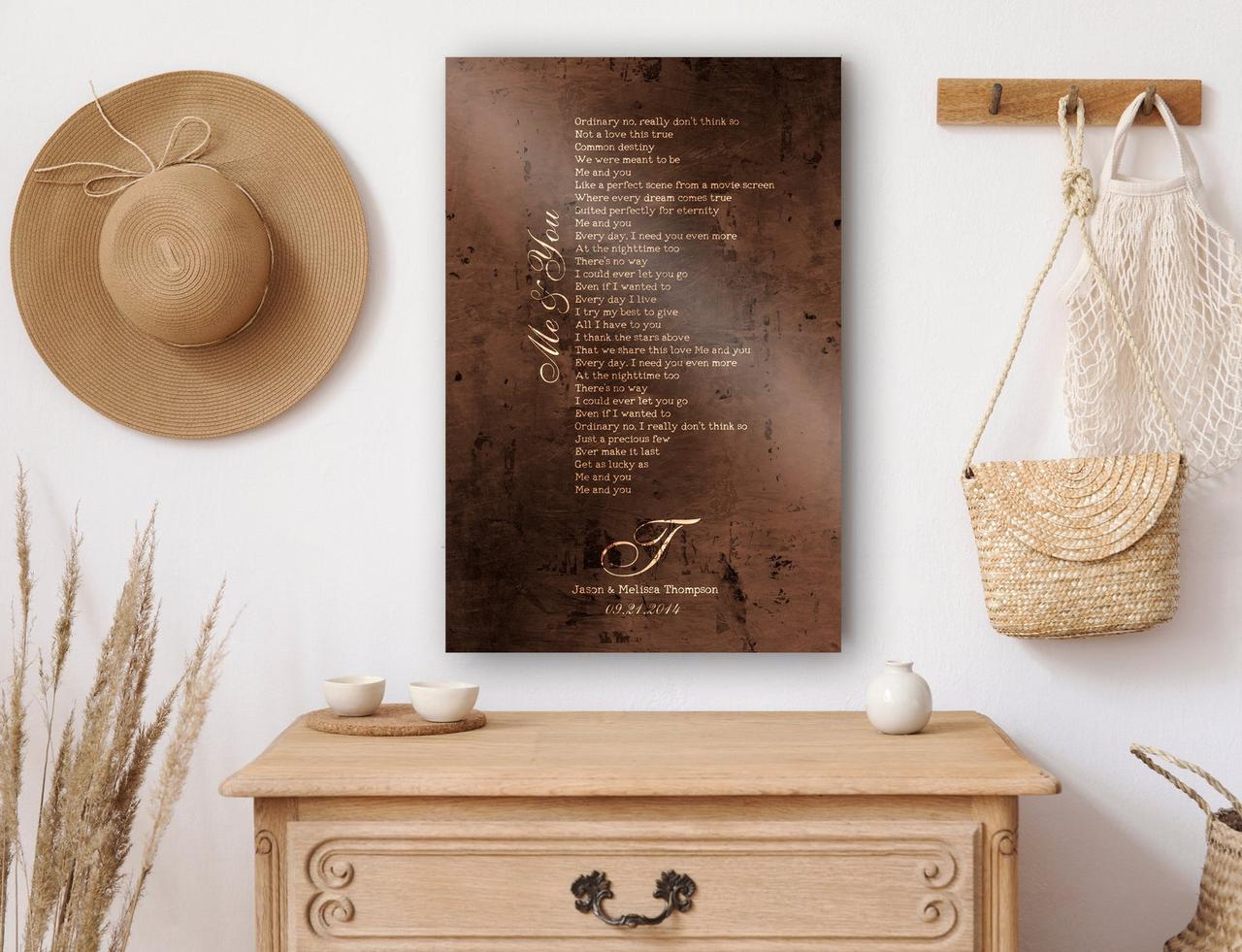 First Dance Lyrics
This sweet eight-year anniversary gift manages to incorporate the traditional gift of bronze into an attractive wall hanging that doesn't look outdated eight years after the vows were exchanged. Here, first dance lyrics are etched onto a bronze background with a variety of display options.
HoneycombProverbs wedding song on bronze background, from $89, Etsy
Tourmaline-Infused Socks
If you're looking for eighth anniversary gift ideas for a couple of happy hikers, you can't beat these self-warming socks. Infused with tourmaline, they're great for keeping toes warm and dry during long stretches outdoors in the cold. And bonus-they totally rock as an eight-year anniversary gift since they contain tourmaline.
Naiyafly self heating tourmaline socks, $9, Walmart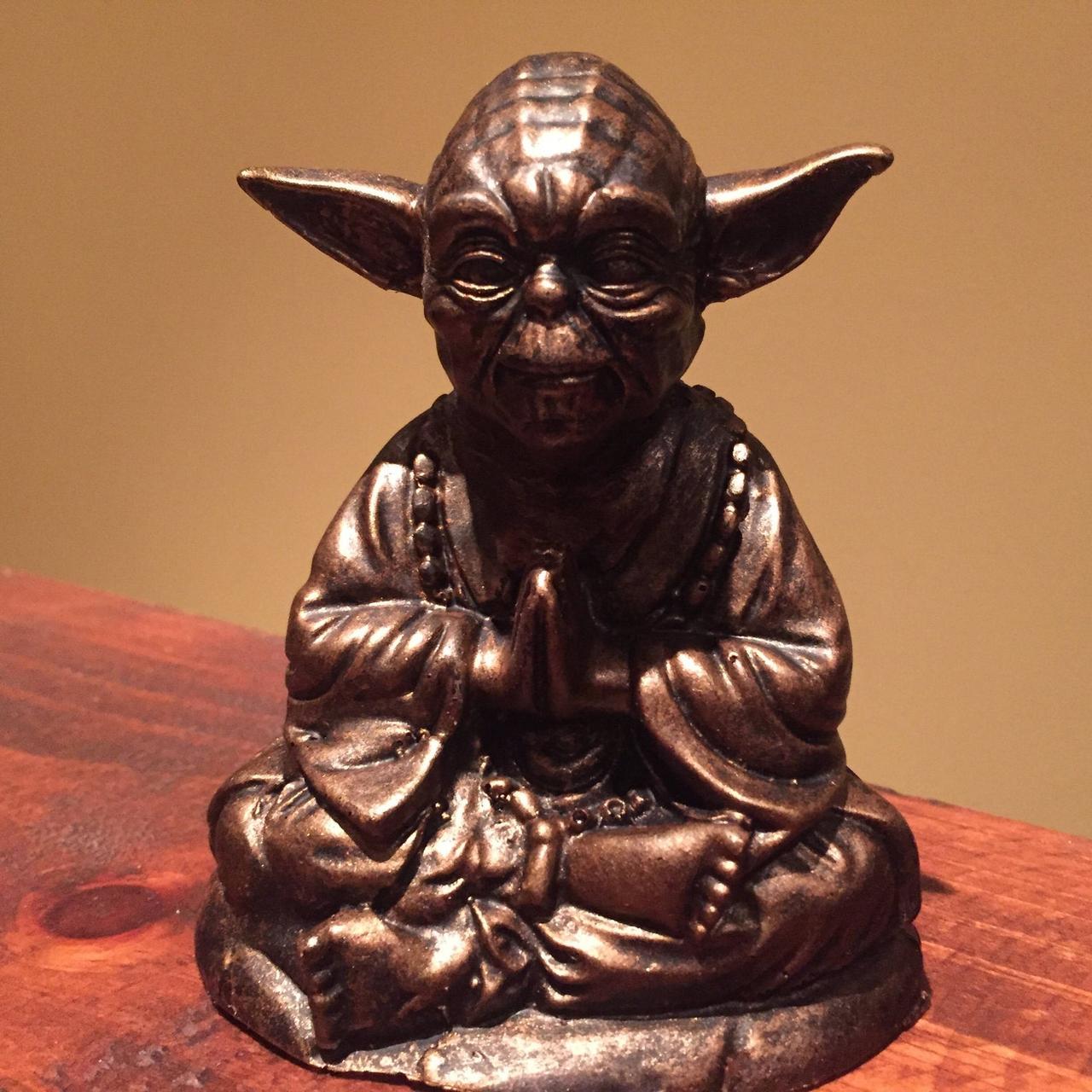 Bronze Yoda
If your partner is a die-hard Star Wars fan, have we got the eight-year wedding anniversary gift for you! This adorable little Yoda buddha is cast in bronze, which of course is perfect if you've been trying to come up with bronze gift ideas. An ideal addition to your partner's desk, he'll be.
kyoob bronze Yoda Buddha statue, $35, Etsy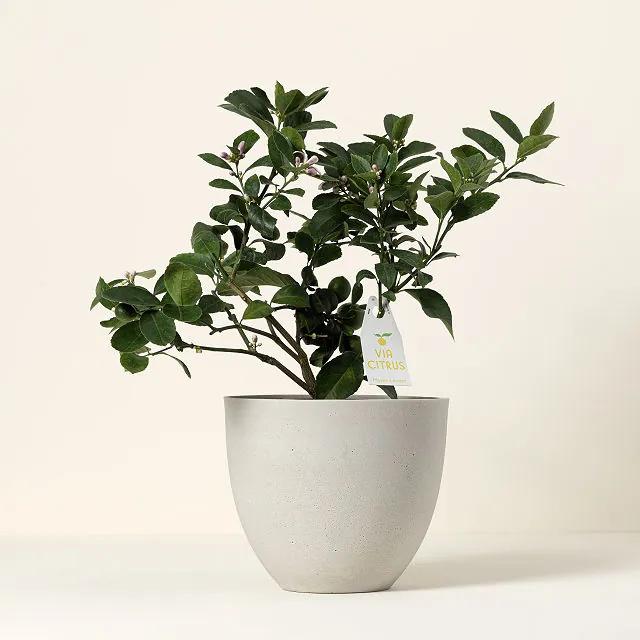 Citrus Tree
Add a dash of eternal spring to the happy couple's abode when you give them a mini citrus tree. These surprisingly versatile little trees are perfectly happy in pots, and can supply plenty of fresh citrus for years.
Joel and Danny Trejo Grow Anywhere Meyer lemon tree, $65, Uncommon Goods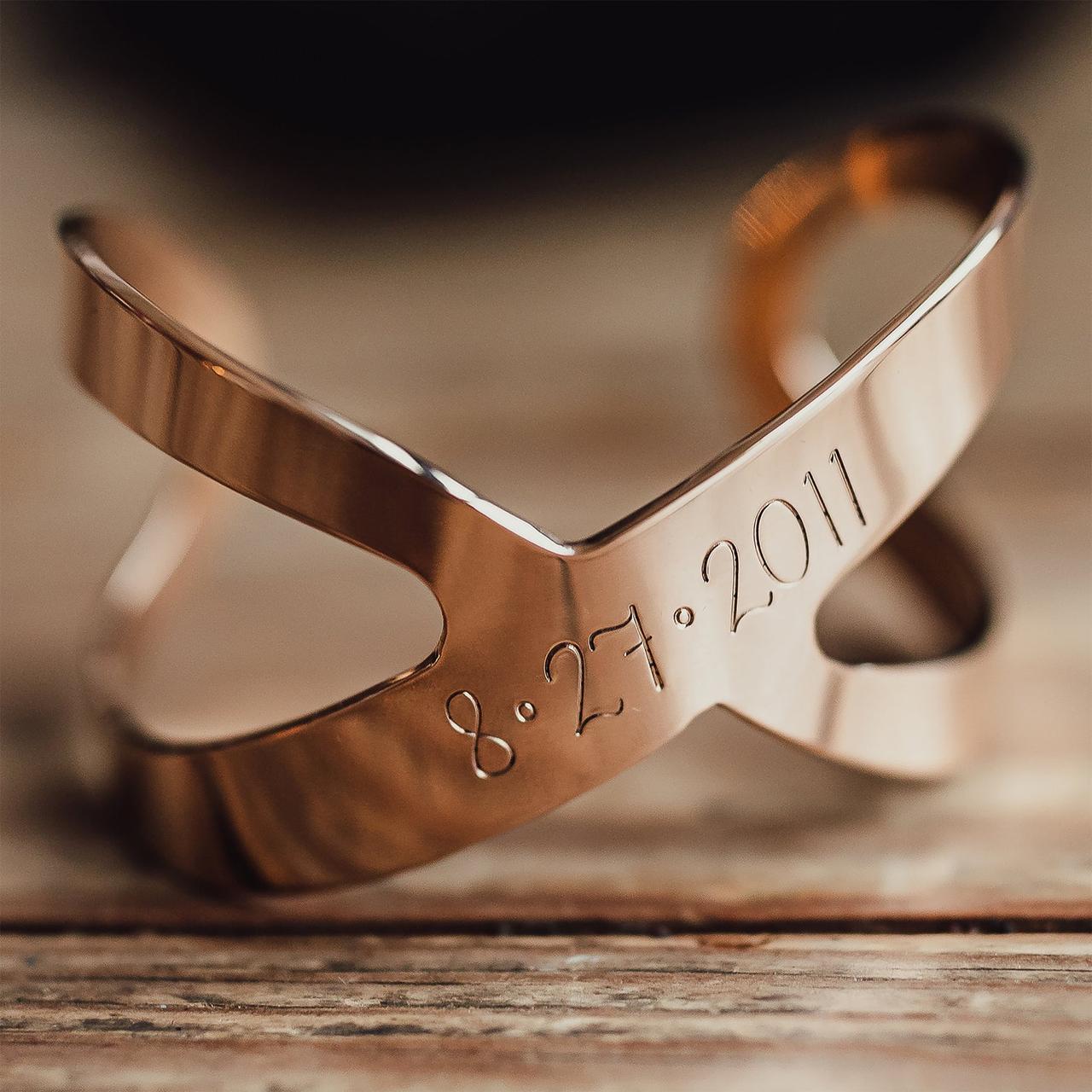 Bronze Bracelet
This pretty bronze cuff bracelet checks the box if you're looking to give an eighth anniversary traditional gift. And the best part? It's customizable with anything you'd like to say up to 256 characters, so you can let your partner know how much they mean to you.
If Only Pretty bronze infinity cuff bracelet, from $70, Etsy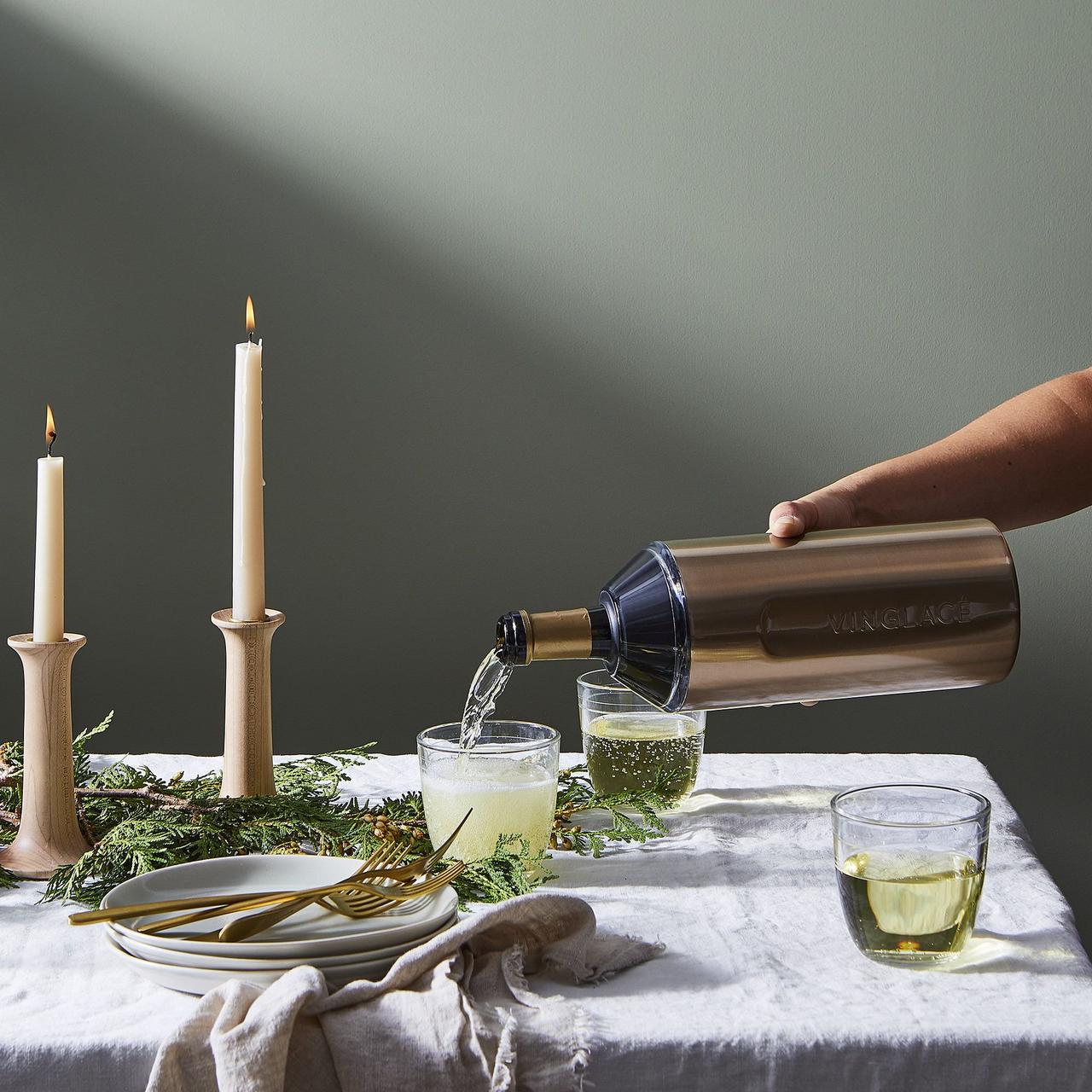 Elevated Wine Chiller
When wine o'clock rolls around, this quality wine bottle chiller is the right accessory to level up their vino experience. Double walled and vacuum insulated for up to four hours of max chill, this handy accessory comes in six pretty colors. And bonus? One of them is brushed bronze, a totally apropos wink and nod to the eighth anniversary traditional gift of bronze.
Vinglace wine bottle chiller, $90, Food52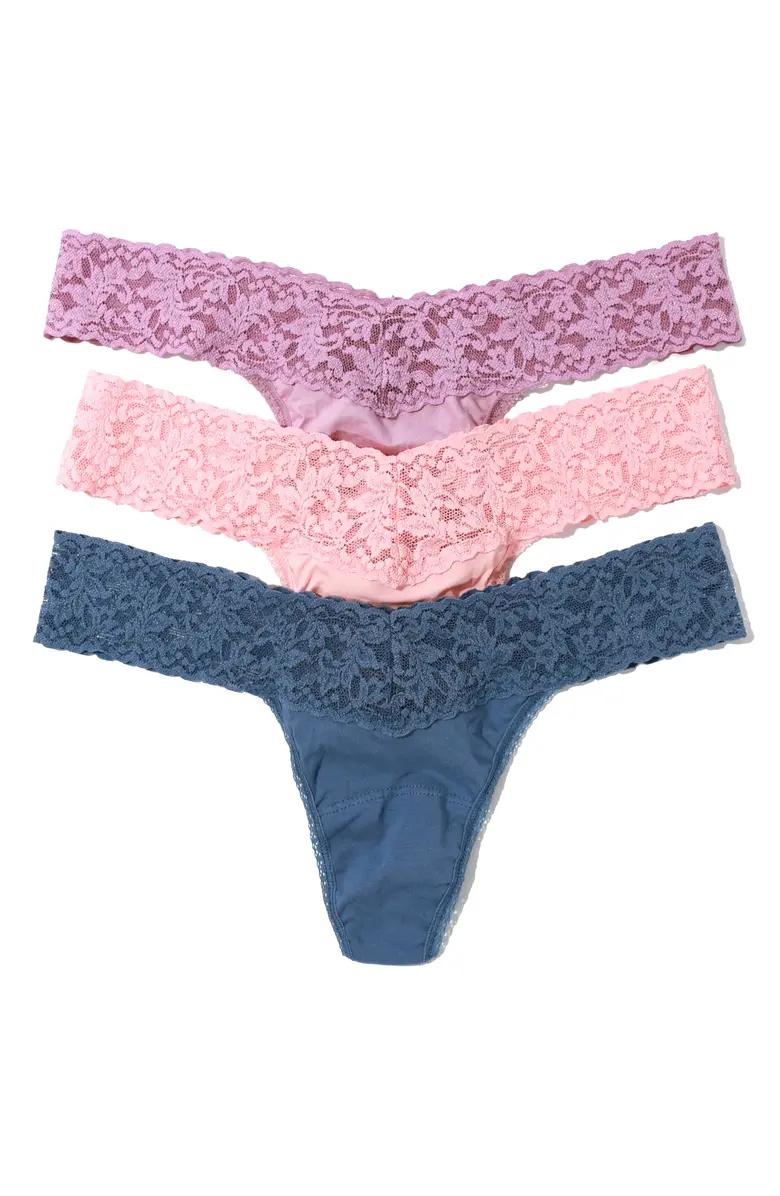 Lace Thongs
If you're opting for an eight-year anniversary gift that's a little, shall we say, risqué, why not gift your beloved this set of three thongs from beloved undergarments brand Hanky Panky? This underwear isn't just cute, it's super-comfy too!
Hanky Panky holiday assorted 3-pack low rise cotton thong, $64, Nordstrom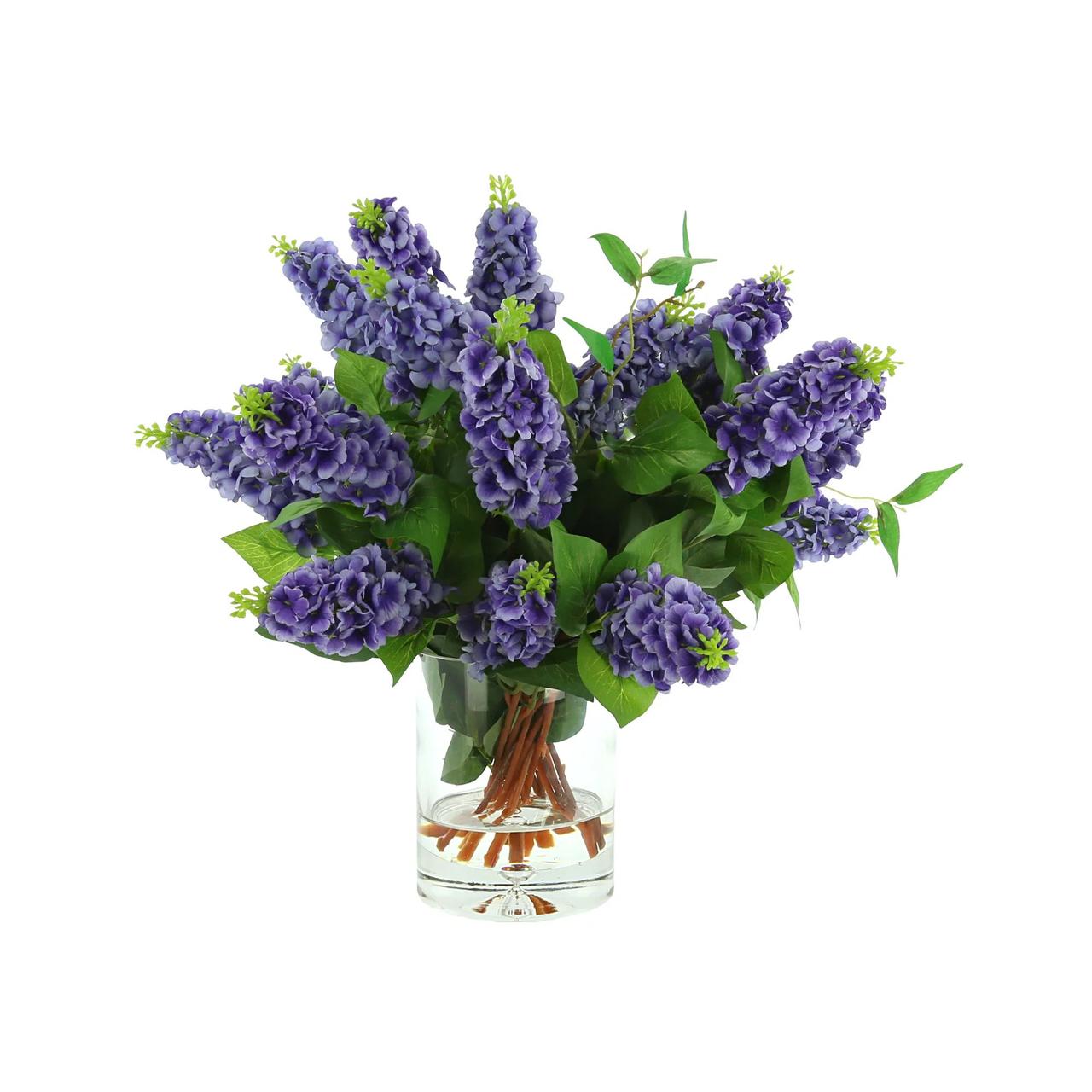 Faux Lilacs
This bouquet of faux lilacs is sure to brighten up their home. Plus, since these gorgeous blooms are made of fabric, they'll last forever.
Birch Lane Italian lilac floral arrangement in glass vase, $146, Birch Lane