30 Wedding Gifts for the Couple Who Has Everything
When a set of cookware or towels just won't do, check out these wedding gifts for the couple who has everything.
We have included third party products to help you navigate and enjoy life's biggest moments. Purchases made through links on this page may earn us a commission.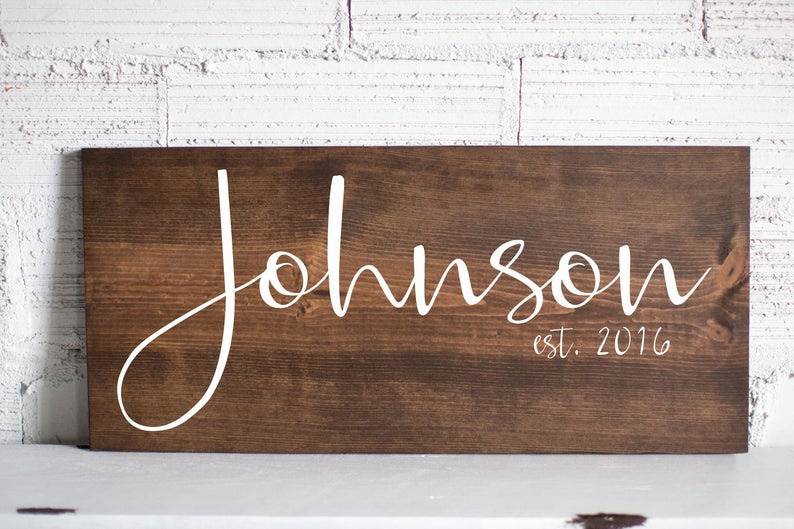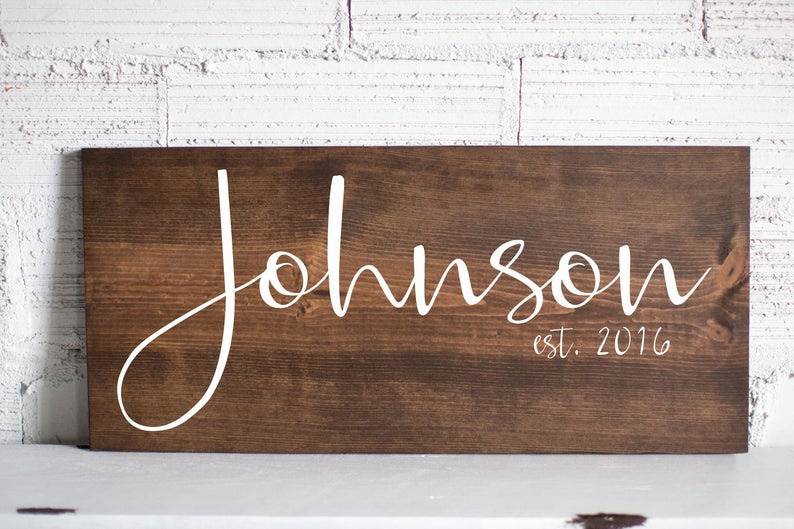 You know them all too well. They're the soon-to-be-married couple who has exquisite taste, a perfectly outfitted home, a hyper-focused wedding registry, and uber-creative personalities. And when a set of towels simply won't do, turn to this ultimate list of wedding gifts for the couple who has everything for clever, heartfelt, inspiring, and memorable presents. Your pals will surely be thrilled to receive any one of these cool picks, from custom wedding gifts to unusual, on-trend homeware.
These are the top wedding gifts for the couple who has everything, from personalized decor to fun housewares.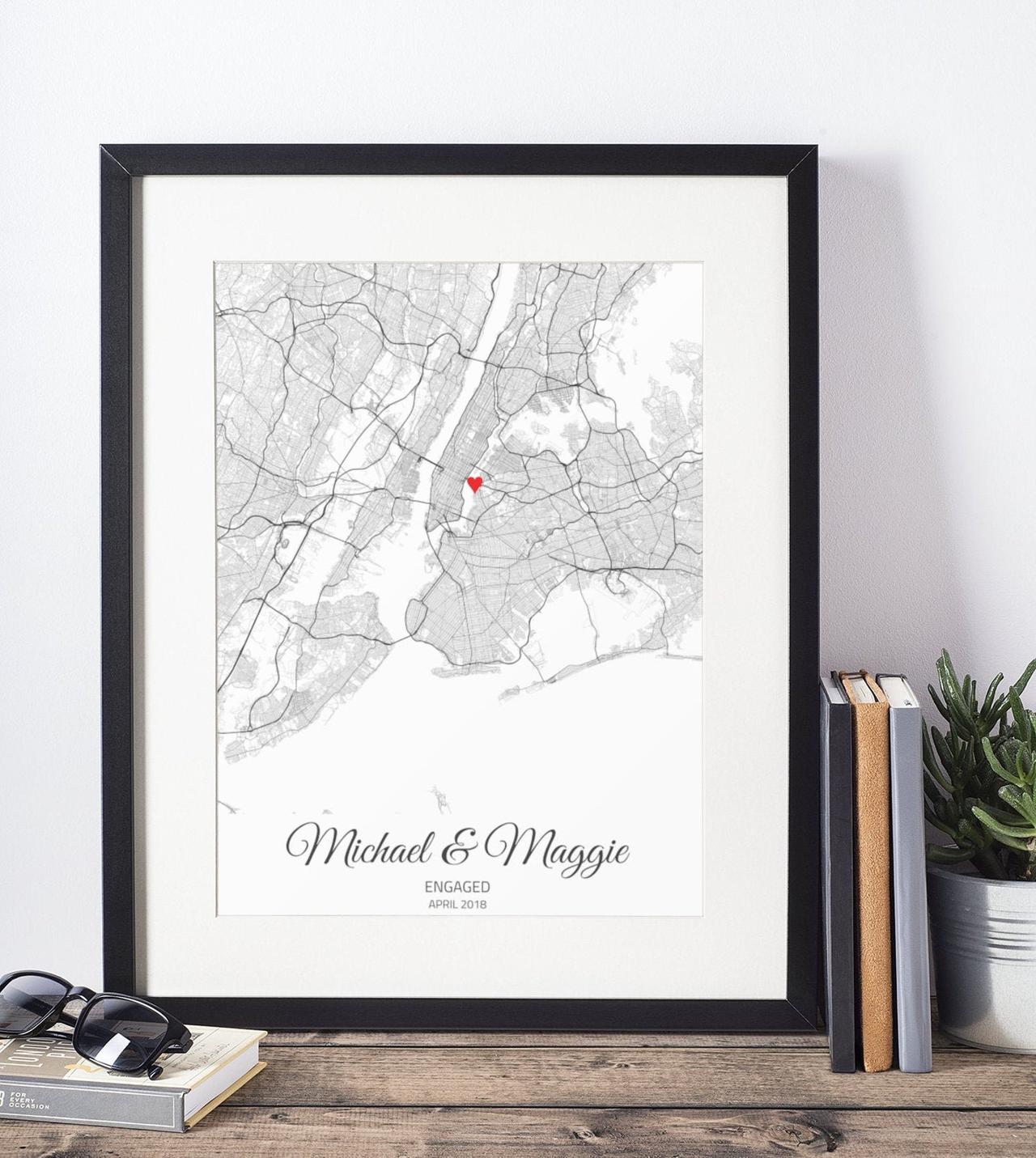 A Forever Reminder of Where they Got Married
So they always have a reason to harken back to their big day, this custom print drops a heart-shaped pin on the address of your choice—whether a wedding venue, city hall or elopement locale. You can even personalize the text underneath!
ArtfulData personalized map print, from $29, Etsy


An Upgrade to their Picnic Blanket
Order a pair of these to send your favorite couple outdoors in style. They're super-chic, comfy and portable, too, thanks to a clever folding design. These are an especially great pick for city dwellers who have to schlep lots of gear on public transport when they want to hit the beach or a park.
Urban Outfitters tatami beach chair, $149, Urban Outfitters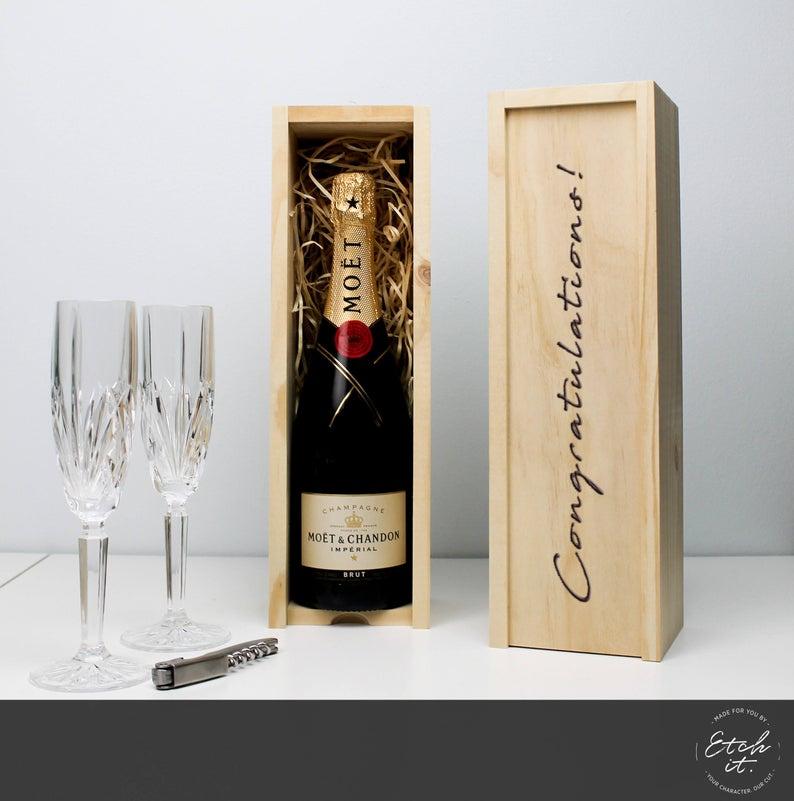 A First Anniversary Surprise
For a super-sentimental and unique wedding gift for the couple who has everything that won't load them up with stuff for stuff's sake, this elegantly customized wine box does the trick. Pack in a bottle of their favorite red and gift with a note to save for their first anniversary! Because experiences are worth more than things.
EtchItStudio personalized wine box, from $15, Etsy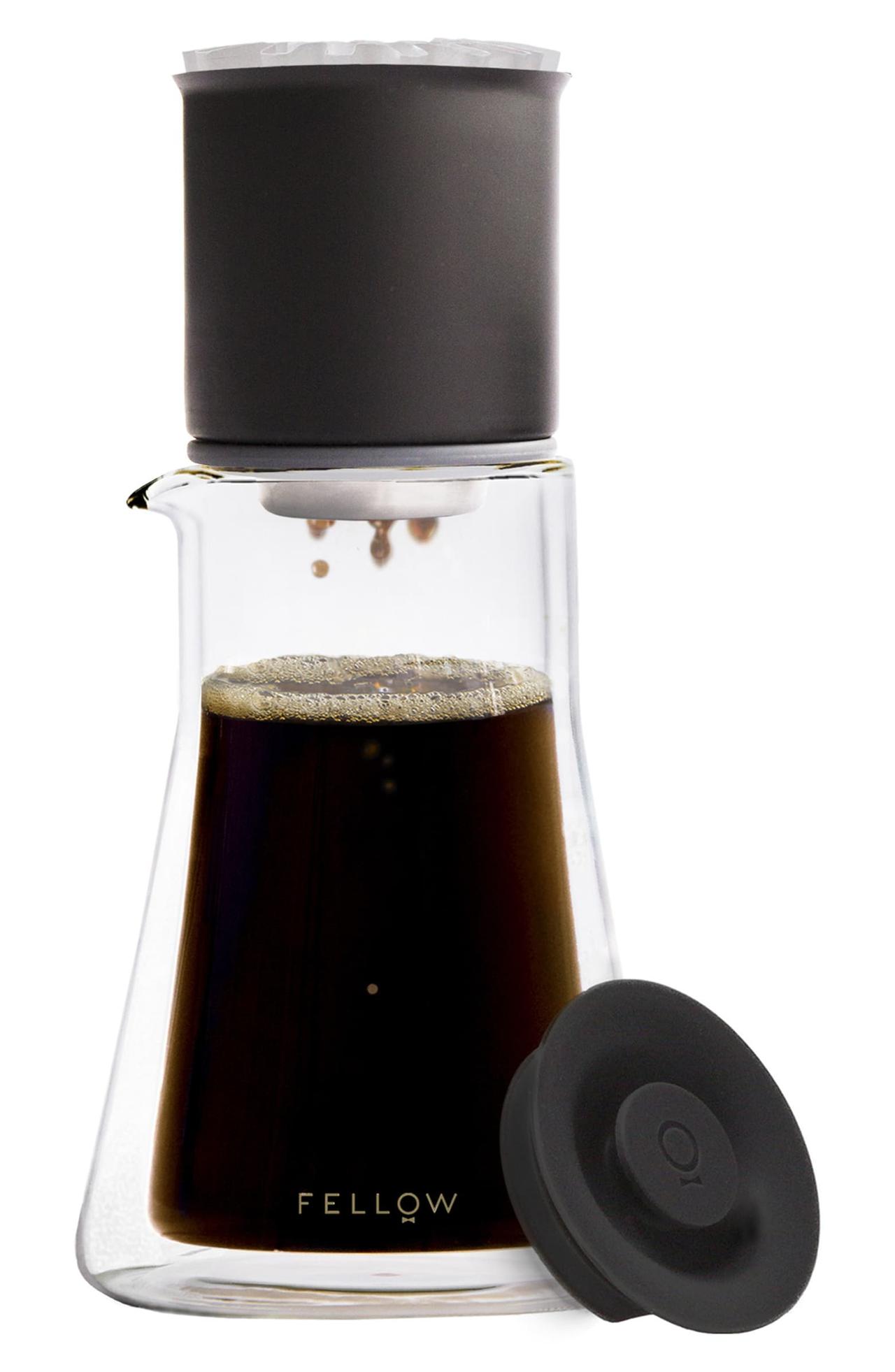 An Everyday Upgrade
That 12-cup Hampton Beach percolator on their registry wishes it could be this stylish. This sleek gadget isn't just pretty on the counter, it also brews a next-level cup. This would be a smart pick for outdoorsy couples since it's packable and doesn't require electricity!
Fellow Stagg XF pour over coffeemaker set, $99, Nordstrom

A Grab-and-Go Carryall
Much more practical than a bulky suitcase set they'll use maybe once a year, this low-profile, gender-neutral, luxe weekender will go with them anywhere and everywhere! Pack an Airbnb gift card inside to give them a head start on their next long weekend away.
Away The Everywhere Bag, $195, Away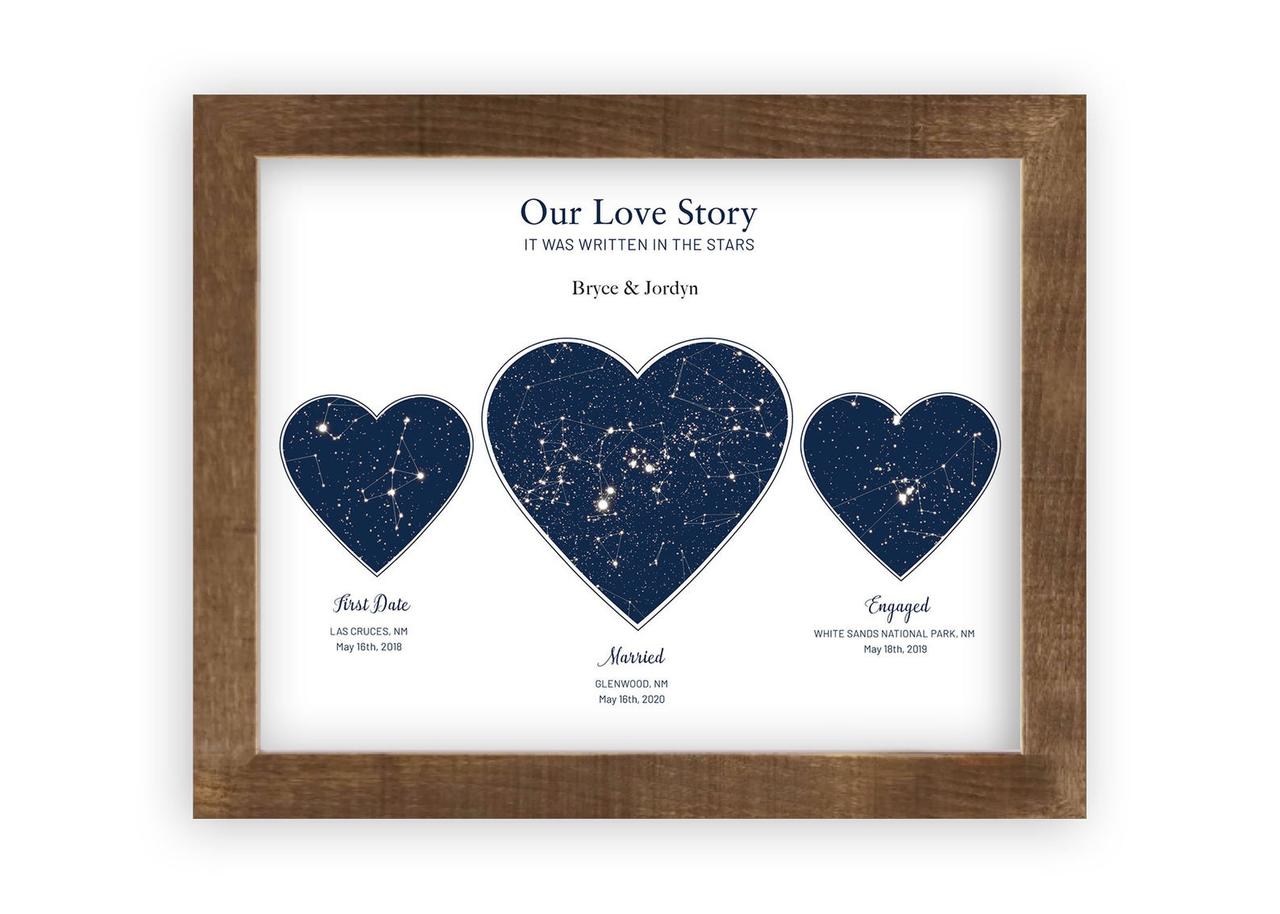 A Unique Way to Remember
Like freezing their most romantic moments in time forever, this custom print captures the constellations in the night sky in the exact locations where their big events took place—like their first date, engagement and wedding. The perfect wedding gift for the couple who has everything? It's written in the stars!
WorldVibeStudio custom star map, $44, Etsy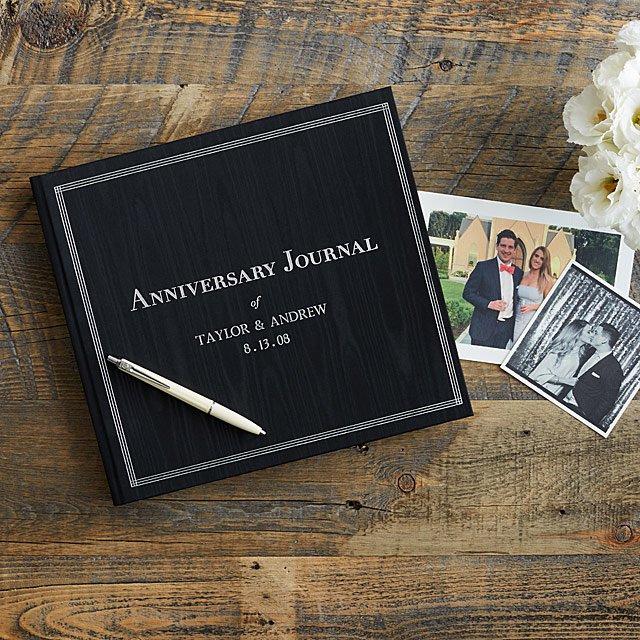 An Anniversary Time Capsule
The best wedding gift idea for a just-married couple? Time together! This beautiful personalizable journal comes filled with blank pages for all their future anniversaries—so they can fill in together how they celebrate each year together, and never forget. So sweet.
Uncommon Goods personalized anniversary journal, from $115, Uncommon Goods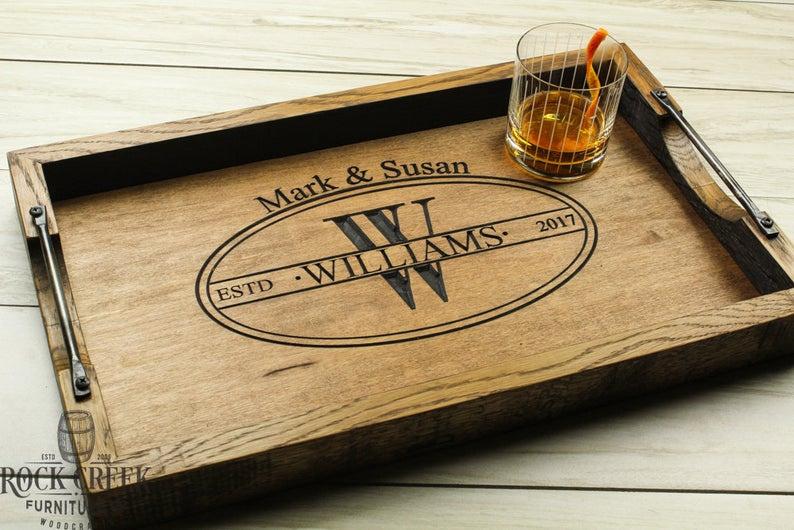 A Do-it-All Tray
A must-have for all their future parties hosted as marrieds, this handsome reclaimed wood tray is customizable with their new last name and wedding year. Just add charcuterie!
RockCreekFurnitureCo personalized bourbon barrel tray, $170, Etsy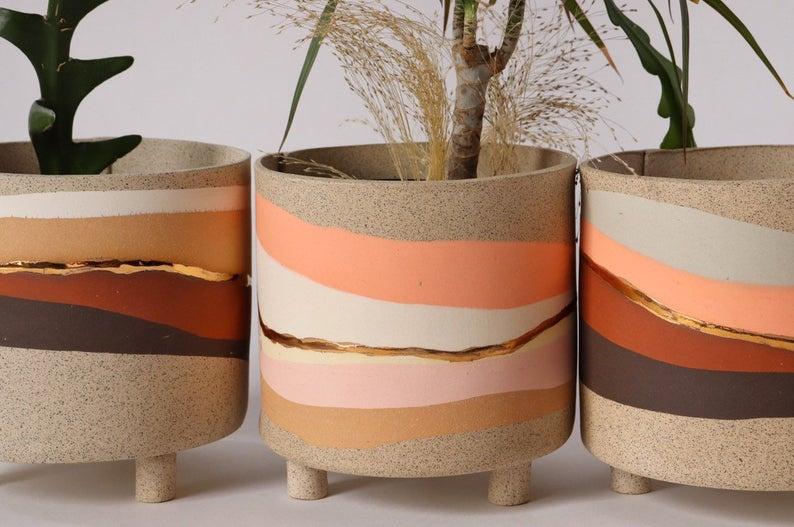 Something to Grow Together
Plants bring beautiful balance to any interior design concept, and a new plant is a perfect way to symbolize a new life together! Fill this stylish, handmade pot with a young houseplant (like a trendy fiddle leaf fig) and leave it to your couple of honor to help it grow, along with their love for each other.
GabrielleSilverlight OLA pot, $98, Etsy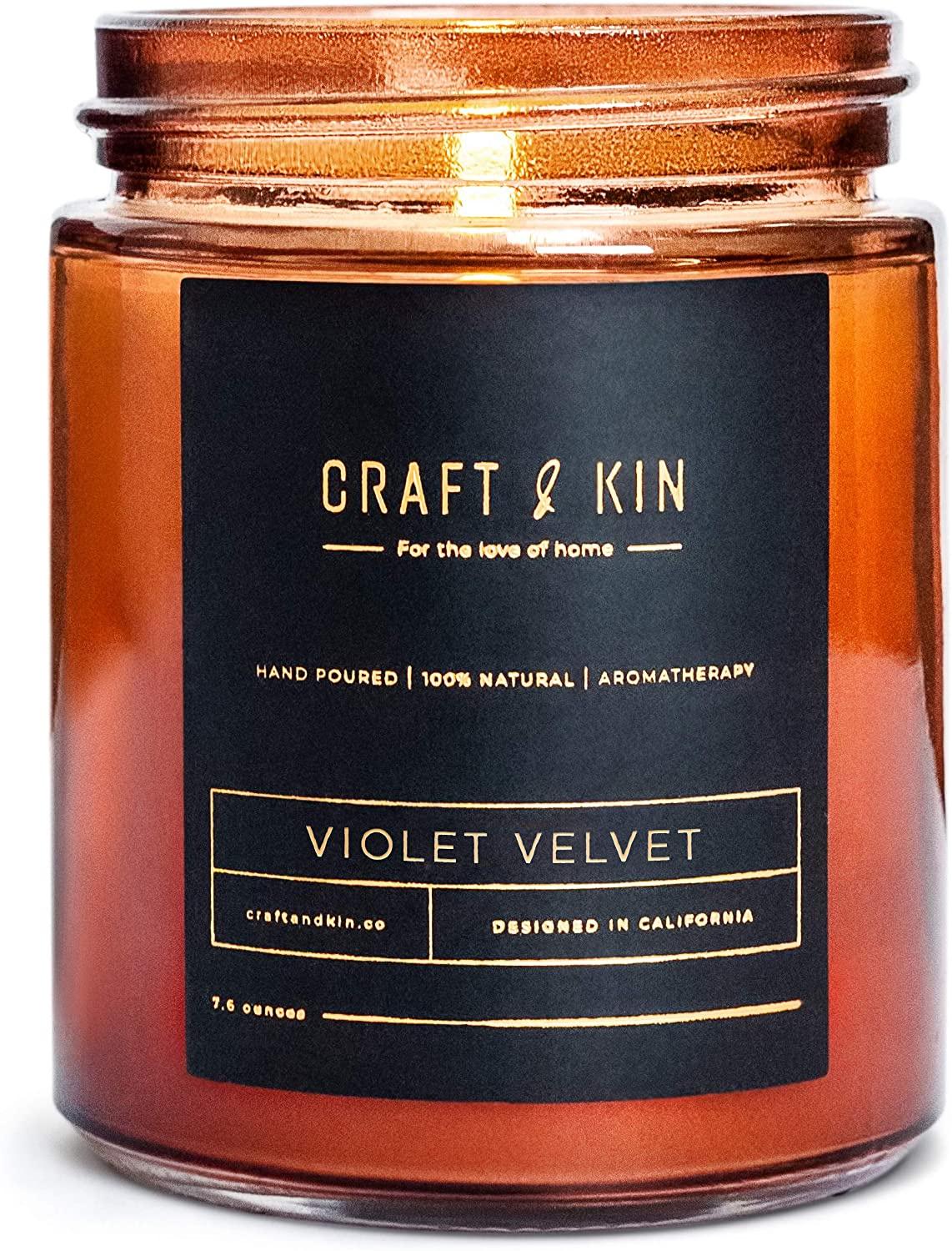 A Date Night Starter
For the couple that has everything, a little ambiance might be just what they're looking for. These apothecary-inspired candles add warm glow and sophisticated fragrance to any room. Pick out a couple and pack 'em up with a gift card to their favorite pizza pick-up spot. Boom, instant date night.
Craft + Kin premium soy candles, $16, Amazon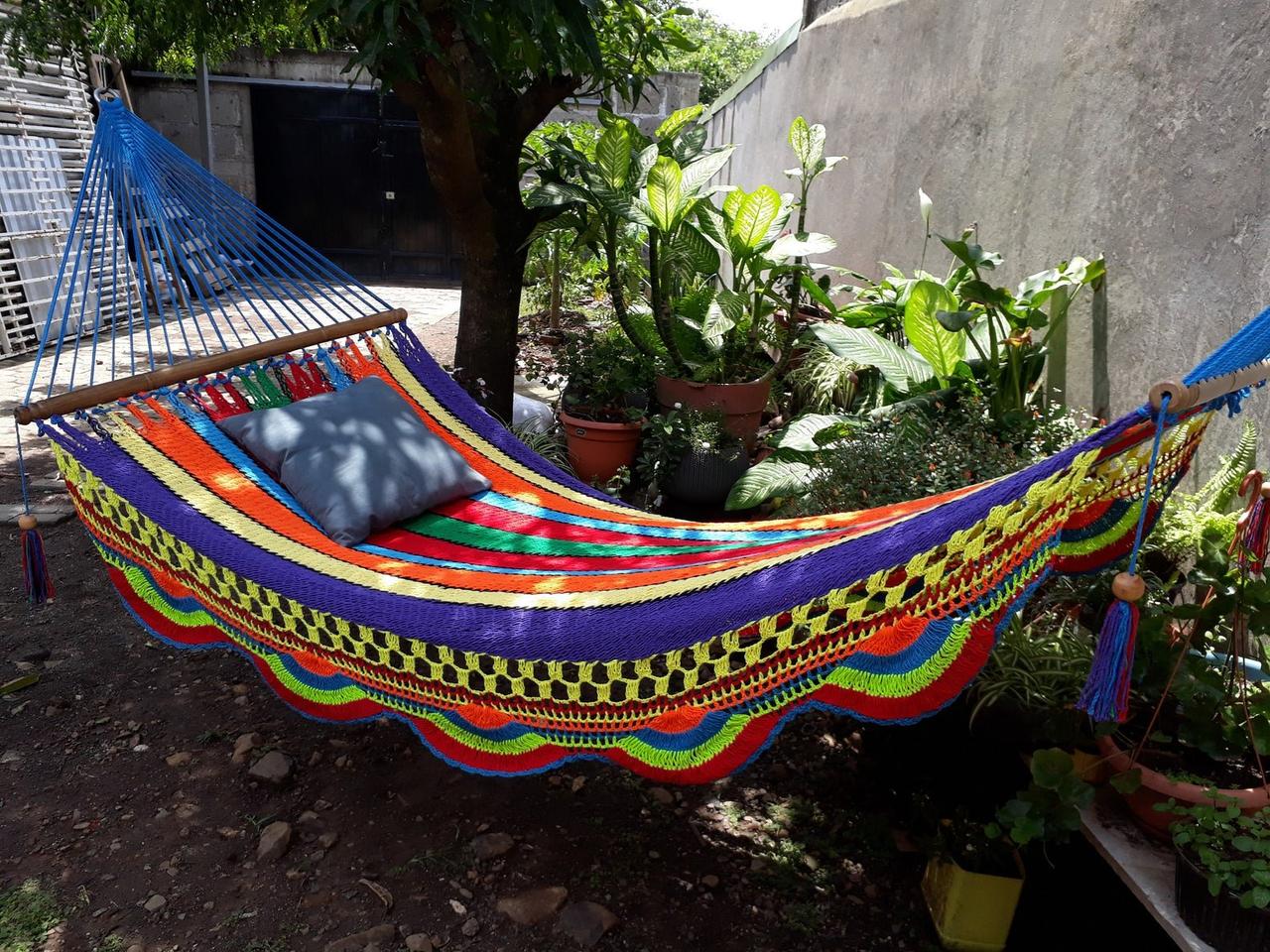 A Reason to Hang Out More
If you think they already have everything they need for inside their home, consider the outside! This eye-catching and eco-conscious woven hammock will brighten up everything from their suburban backyard to their big-city balcony, and will encourage them to slow down and just hang together. Such a creative wedding gift idea.
Nichamacha multicolor cotton hammock, $120, Etsy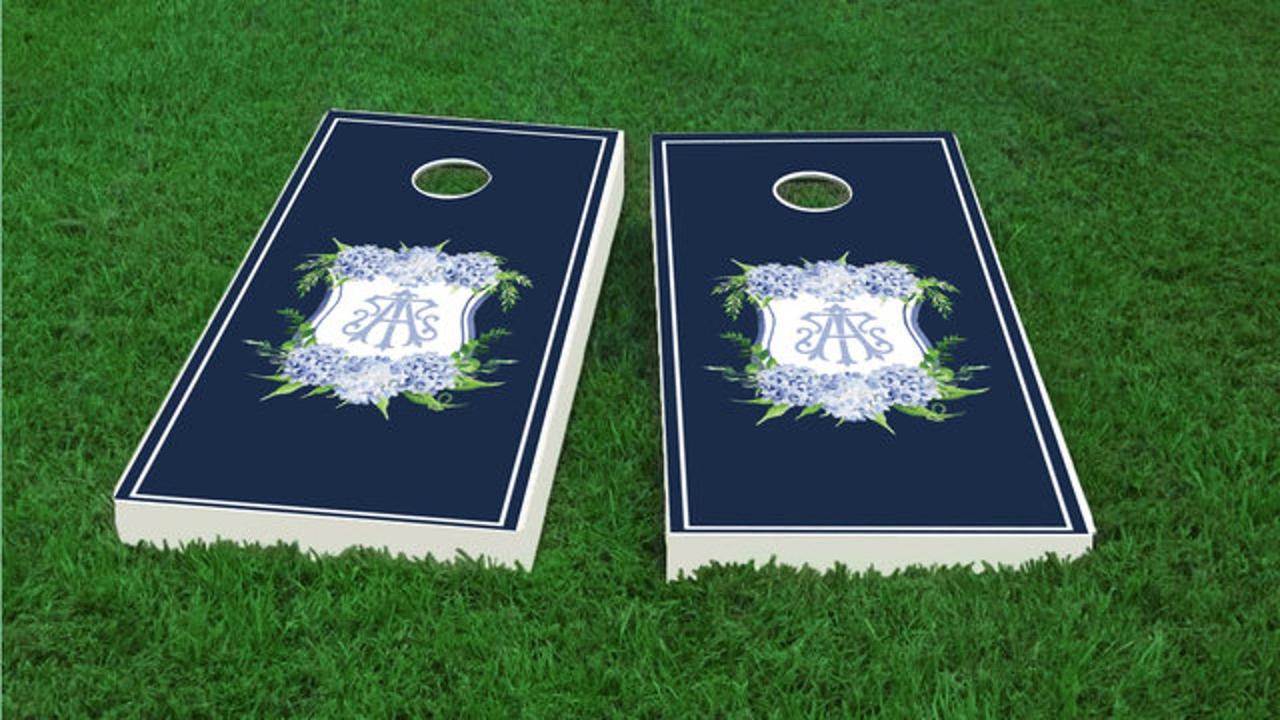 Some Friendly Competition
On the topic of backyards, cornhole, anyone? Even the couple that has everything could use an excuse to have more fun (and more backyard parties)! This high-quality customized cornhole set is the perfect statement piece for their outdoor space, and will last forever.
TheMuddyDogCo monogrammed cornhole set, from $349, Etsy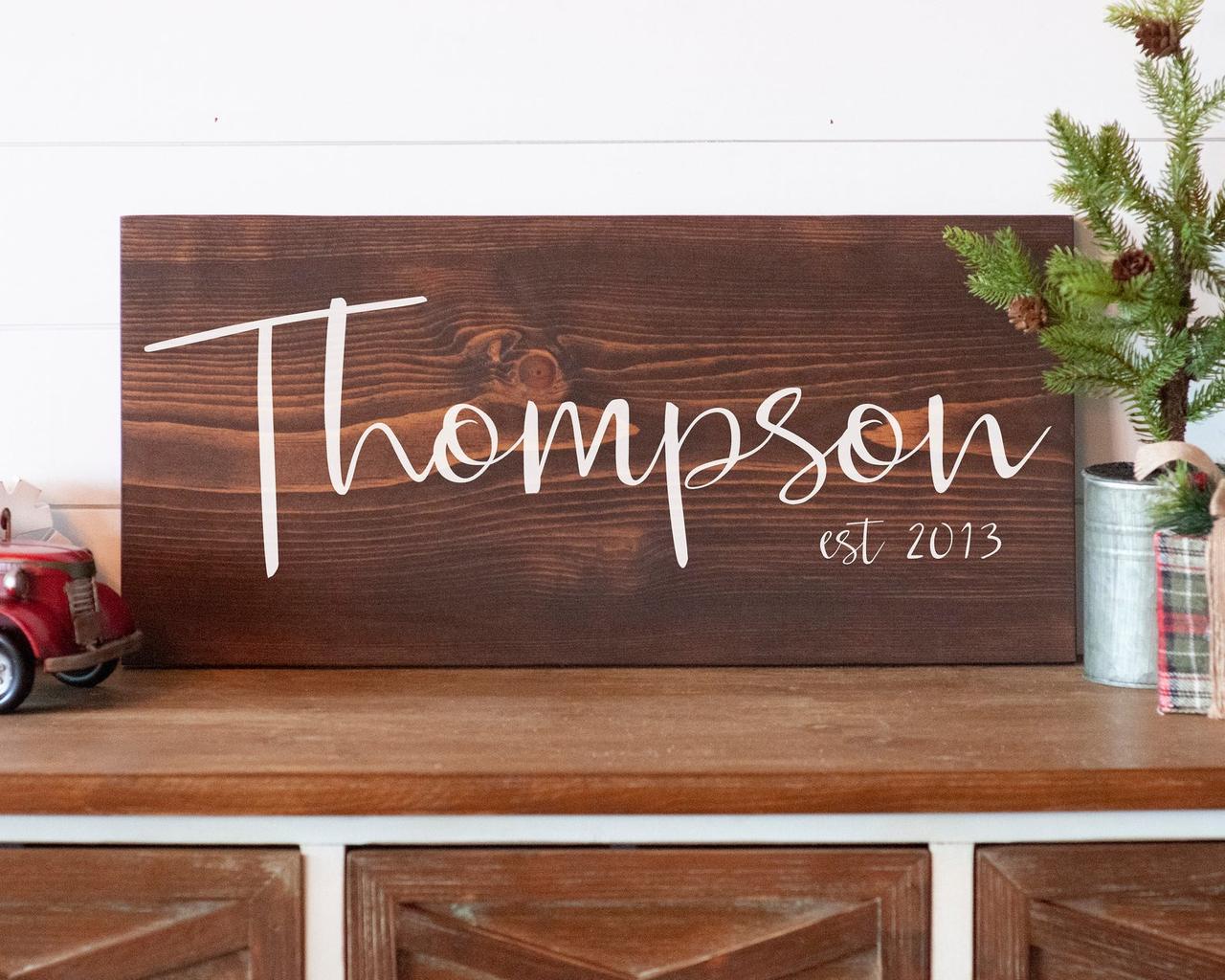 A Keepsake of their Namesake
For that cozy farmhouse feel, this custom last name sign will look adorable in their entryway, kitchen, even affixed front and center on their front stoop! With the option to add their wedding year, it's the perfect subtly sentimental keepsake.
LoveBuiltShop custom last name sign, from $54, Etsy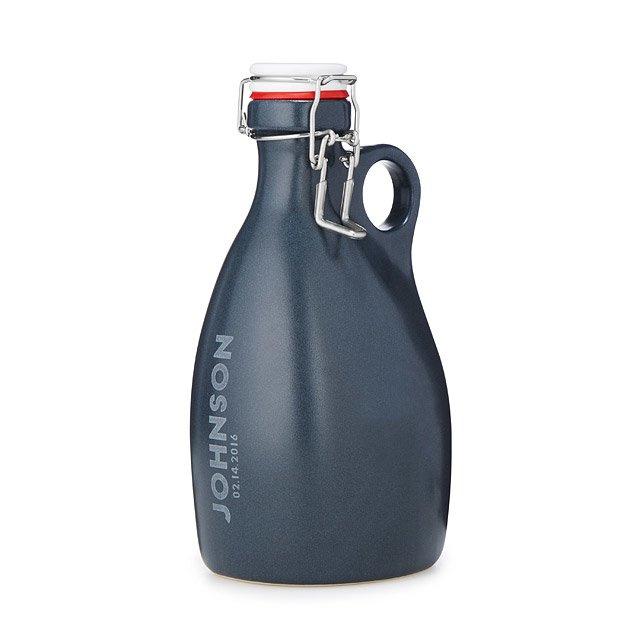 A Branded Bottle for their Brews
Craft beer couples might have their own homebrew setup under the kitchen sink, but do they have a heavy-duty glass growler personalized with their very own "brand?" Didn't think so! Grab a couple of these to encourage even more bonding over their favorite local beers.
Uncommon Goods custom etched growler, $89, Uncommon Goods
A Stylish Upgrade They Probably Haven't Thought Of
This simply designed, kinda-mod, kinda-farmhouse number plaque is an easy way to add a hit of style to a part of the house that's often overlooked. Especially if the to-be-married couple will be moving in together or buying a new home together after marriage, this is a beautiful way to commemorate their first home together.
TheWoodsCollective house number plaque, $69, Etsy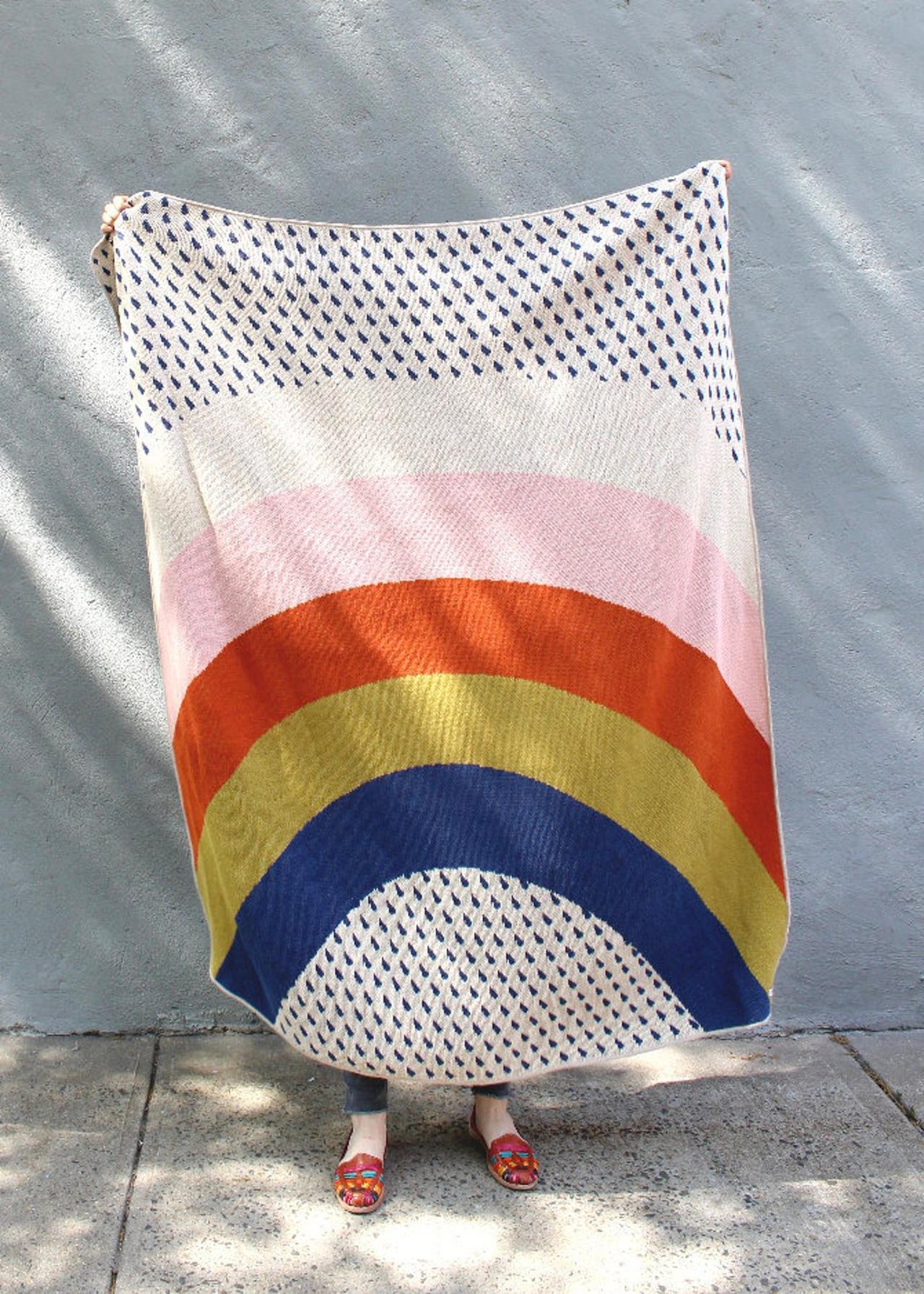 A Cozy Cuddling Device
A beautifully made blanket perfect for cuddling up underneath together for a long, rainy day of binge-watching? That's ultimate wedding gift for the couple who has everything if you ask us! The whimsical rainbow and modern colors make it gender neutral and fit for just about any room.
CalhounAndCo Rainbow and Raindrops knit throw blanket, $118, Etsy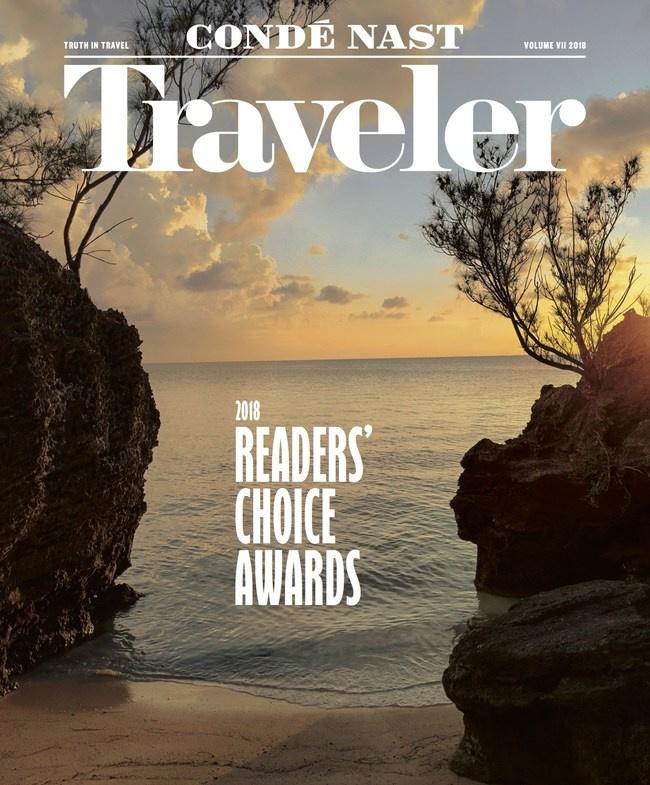 A Monthly Dose of Inspiration
A magazine subscription is a great gift because it keeps right on gifting and will remind your favorite couple of their wedding day every time they get a new issue. Pick a mag you think they'll both enjoy—like Condé Nast Traveler, which is packed with dreamy stories and adventure inspo.
Condé Nast Traveler magazine subscription, $25, Amazon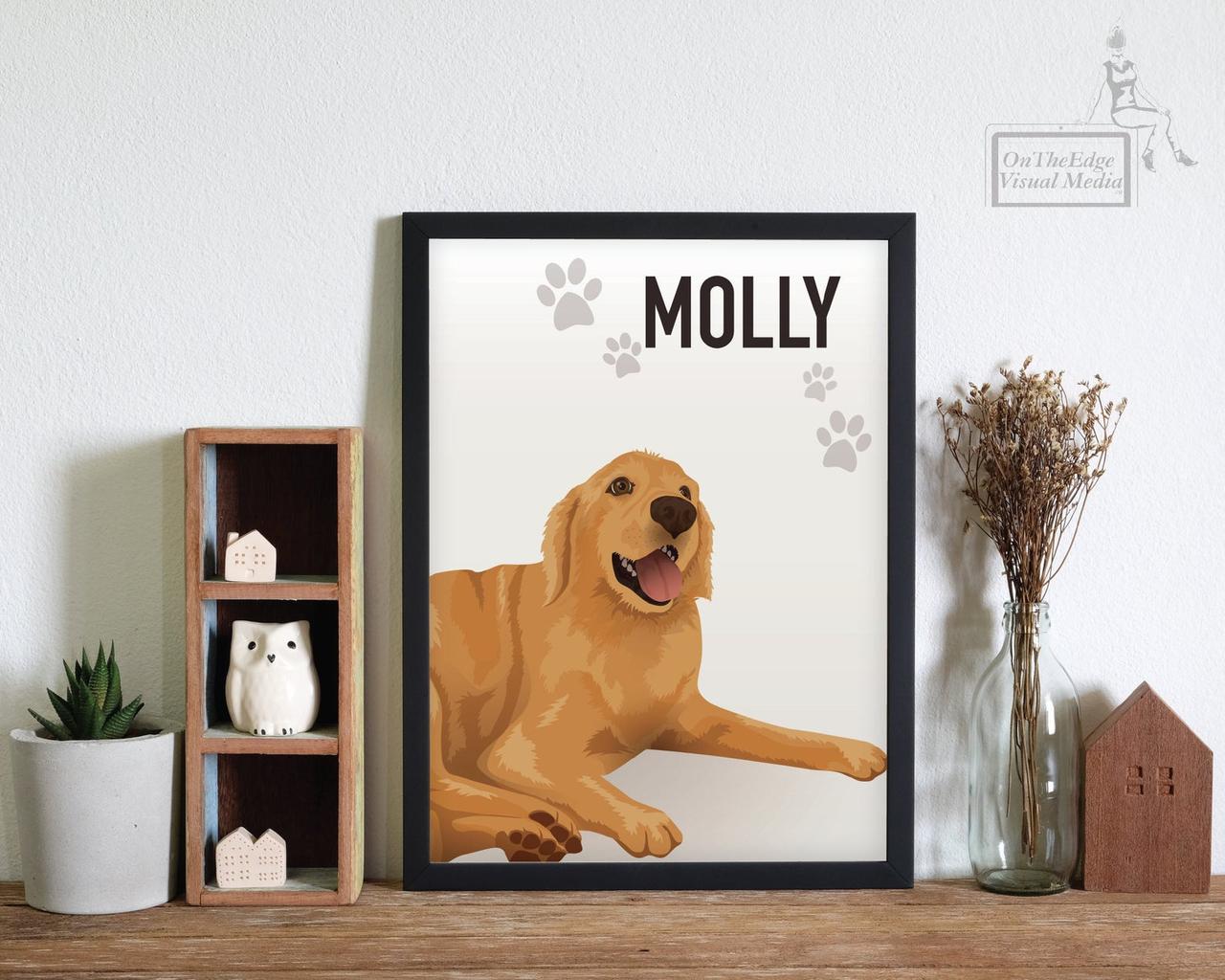 A Heartwarming Paw-trait
The only thing a married couple loves more than one another is their pet. Take it from someone who knows! This bespoke art piece, custom made from an image of your friends' pet, will be loved for generations. It might just end up side-by-side with the wedding portraits!
OnTheEdgeCreations custom pet portrait, $60, Etsy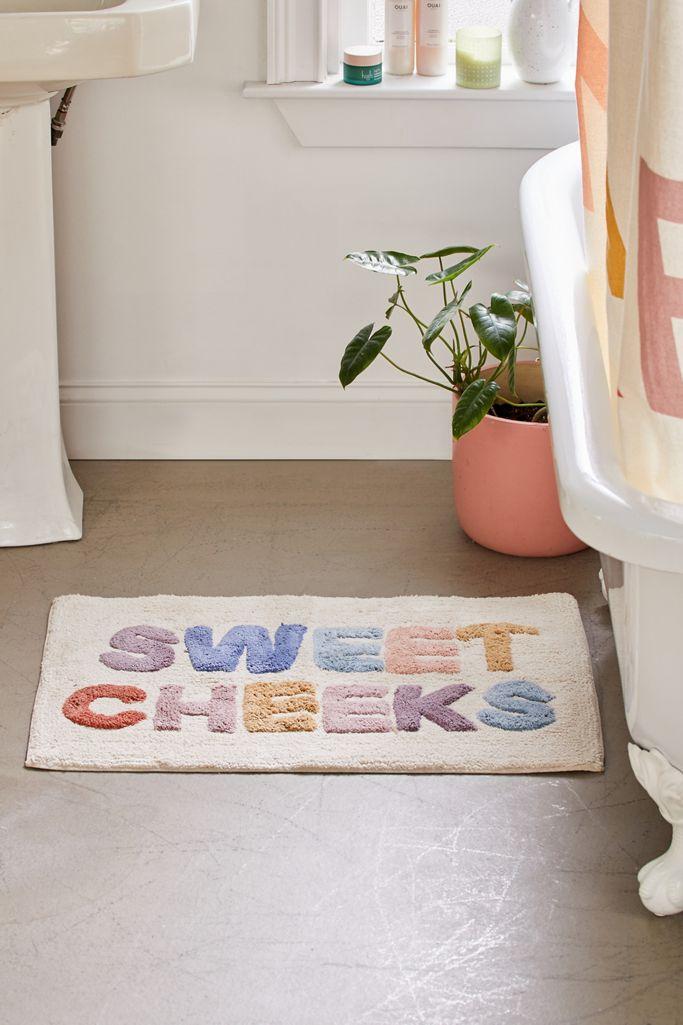 A Cheeky Bath Mat
Help make sharing a bathroom as a married couple a little more lighthearted with this witty but still stylish bath mat. No matter how serious your couple is about interior design, the bathroom is the one place where a little humor always makes sense, so this washable mat will fit right in!
Urban Outfitters sweet cheeks bath mat, $39, Urban Outfitters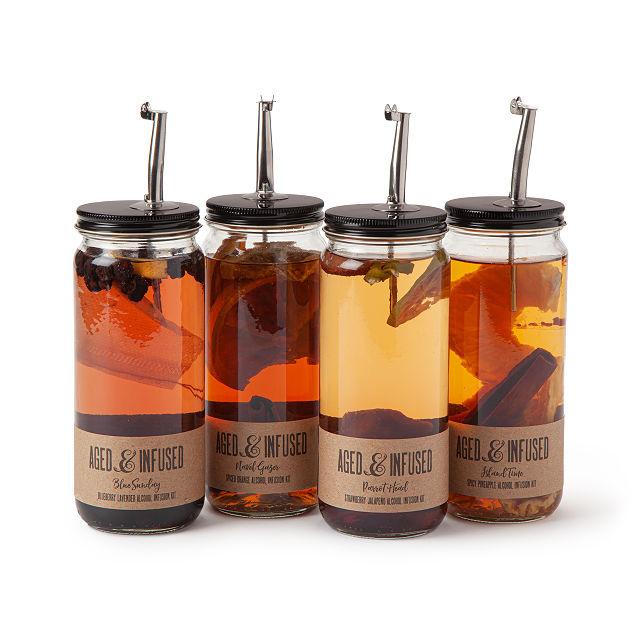 An Alcohol Infusion Kit
They'll definitely get those Moscow mule cups and that rose gold cocktail shaker on their registry. But it's up to you to help them find a whole new way to mix drinks! This fun, interactive kit is a great way for your favorite couple to spend time together and create one-of-a-kind cocktails at home.
Uncommon Goods infuse and pour alcohol kit, $25, Uncommon Goods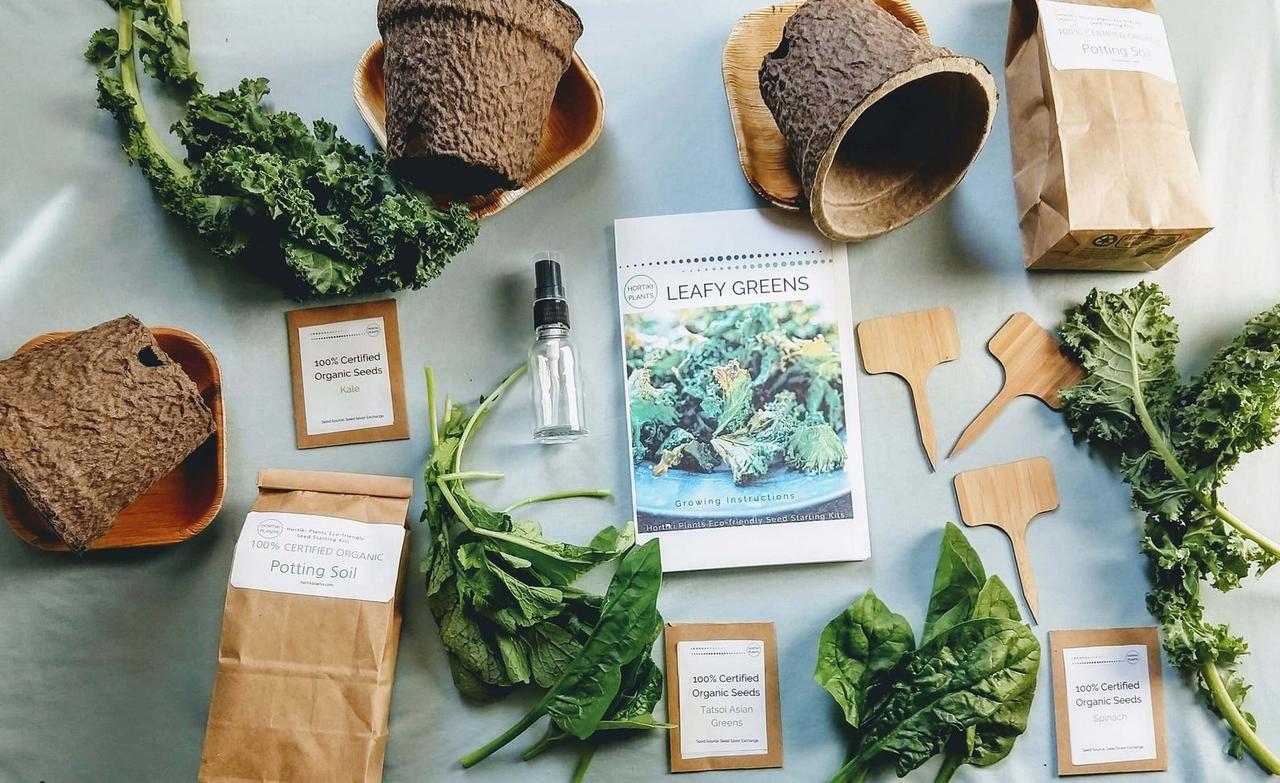 A Gardening Kit
Growing a garden together is a beautiful way to commemorate starting a life together, and the fresh homegrown greens will make DIY dinners for date nights in that much more special!
HortikiPlants organic leafy greens gardening kit, $46, Etsy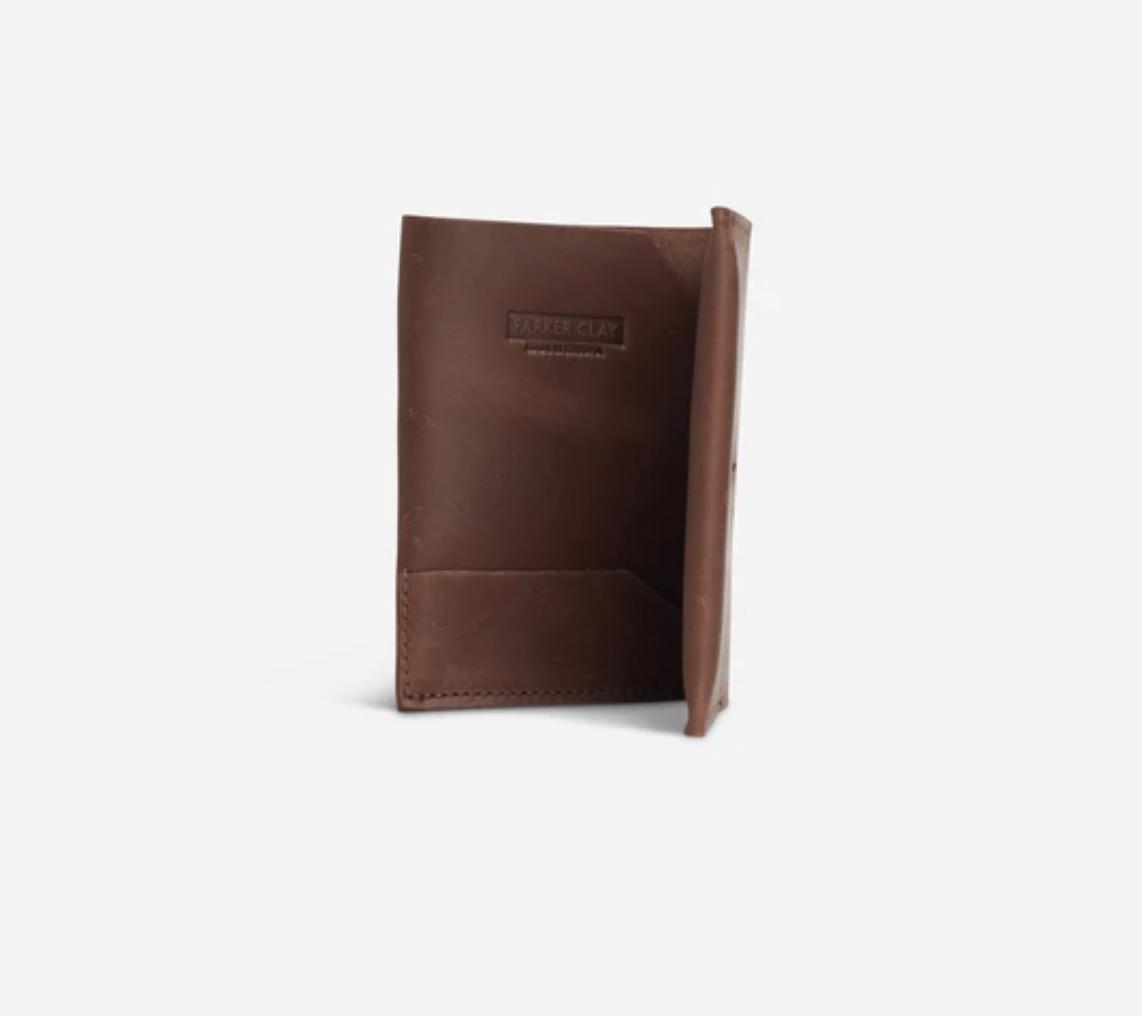 A Pair of Travel Essentials
Grab two of these ethically made, handsome passport wallets to kick off a lifetime of travel together for your newly married couple. Extra points: Tuck an Airbnb gift card into one of them to help jumpstart their next great adventure!
Parker Clay Addis passport wallet, $58, Parker Clay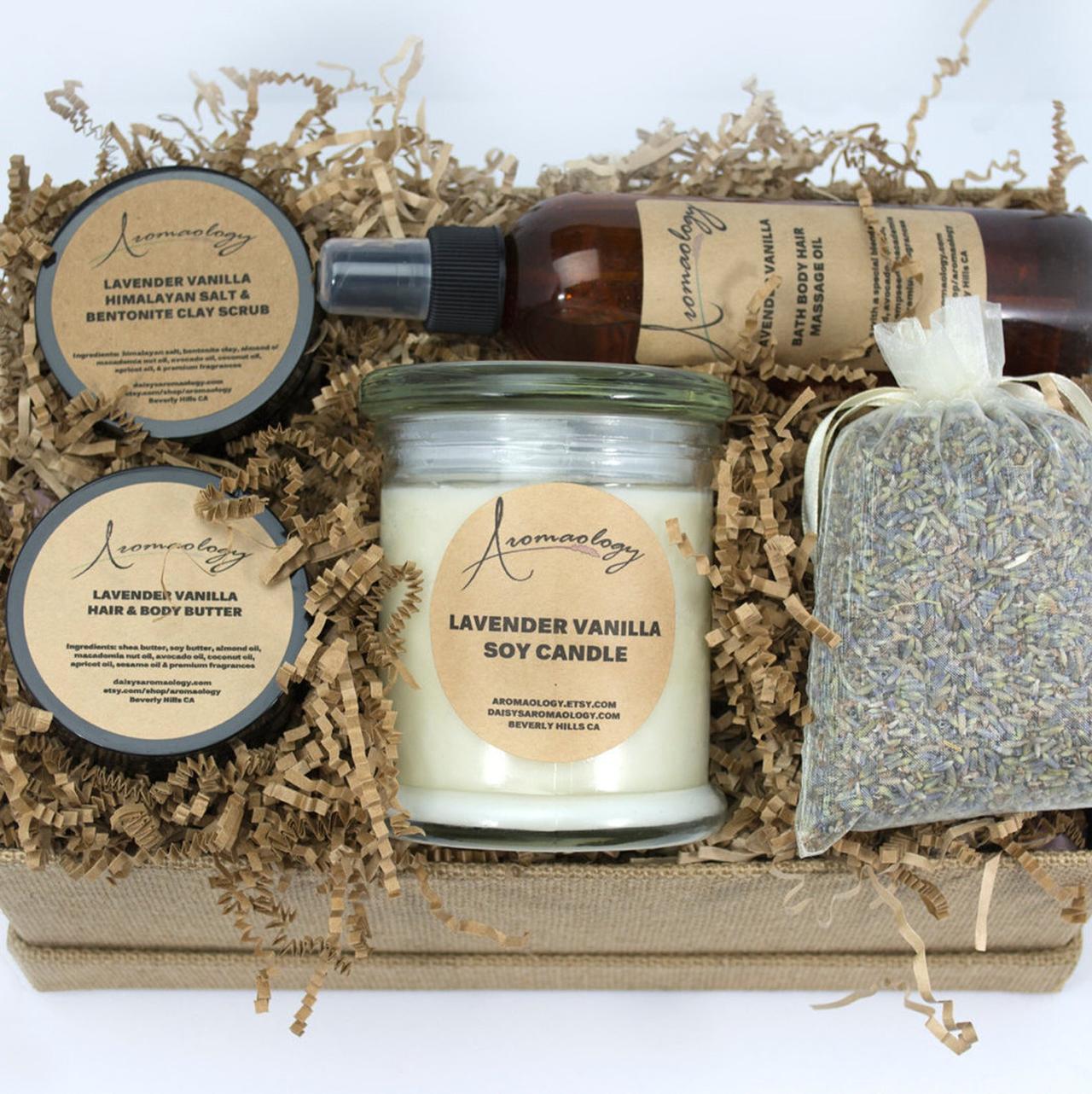 An All-in-One Spa Kit
Another great idea for a date night at home? This lovely gift set, with everything the newly marrieds need to upgrade their next lazy Sunday. They'll love unplugging and relaxing together to the crowd-pleasing scent of lavender-vanilla.
Aromology lavender vanilla spa gift basket, $85, Etsy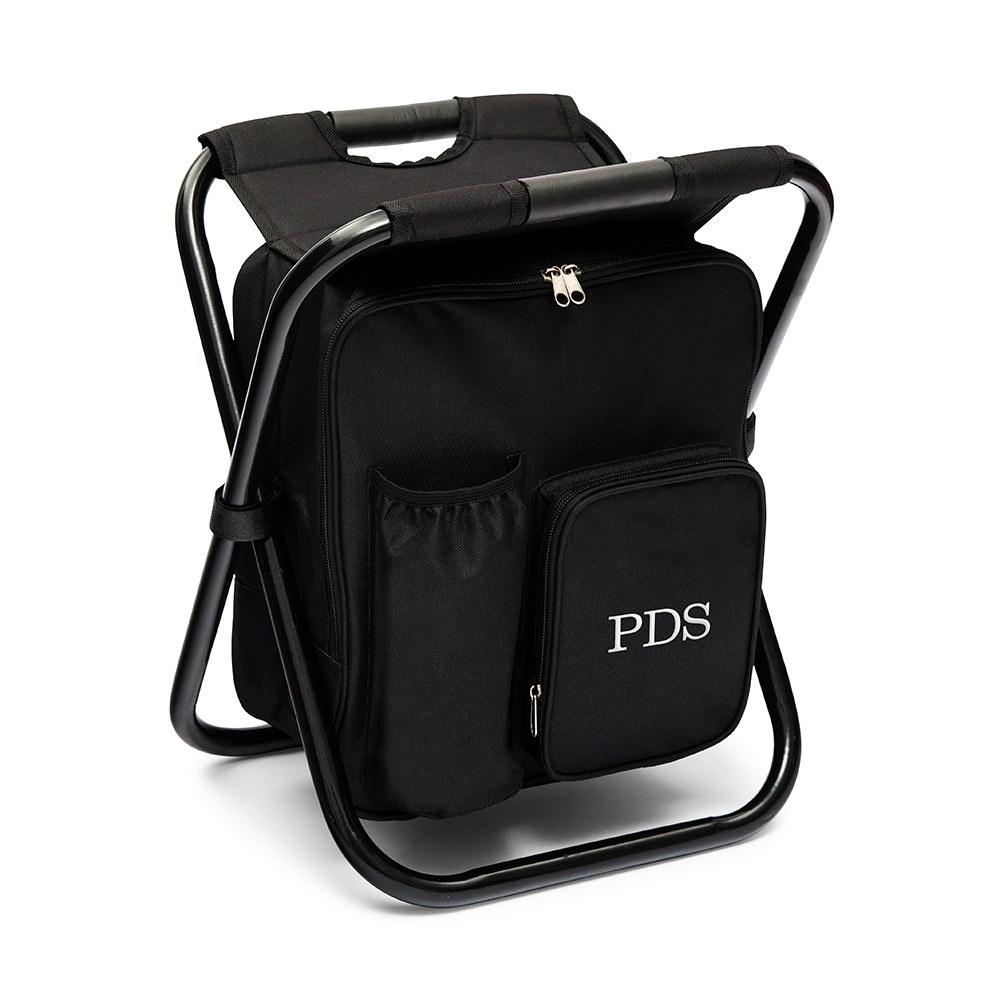 An Outdoorsy Couple's Best Friend
This genius backpack is a triple threat: gear carrier, lightweight fold-out seat, and cooler! It's the perfect partner for the outdoorsy couple (second only to one another, obvs). Get it emblazoned with their new family initials to make it even more special.
WeddingWire Shop personalized cooler chair backpack, $33, WeddingWire Shop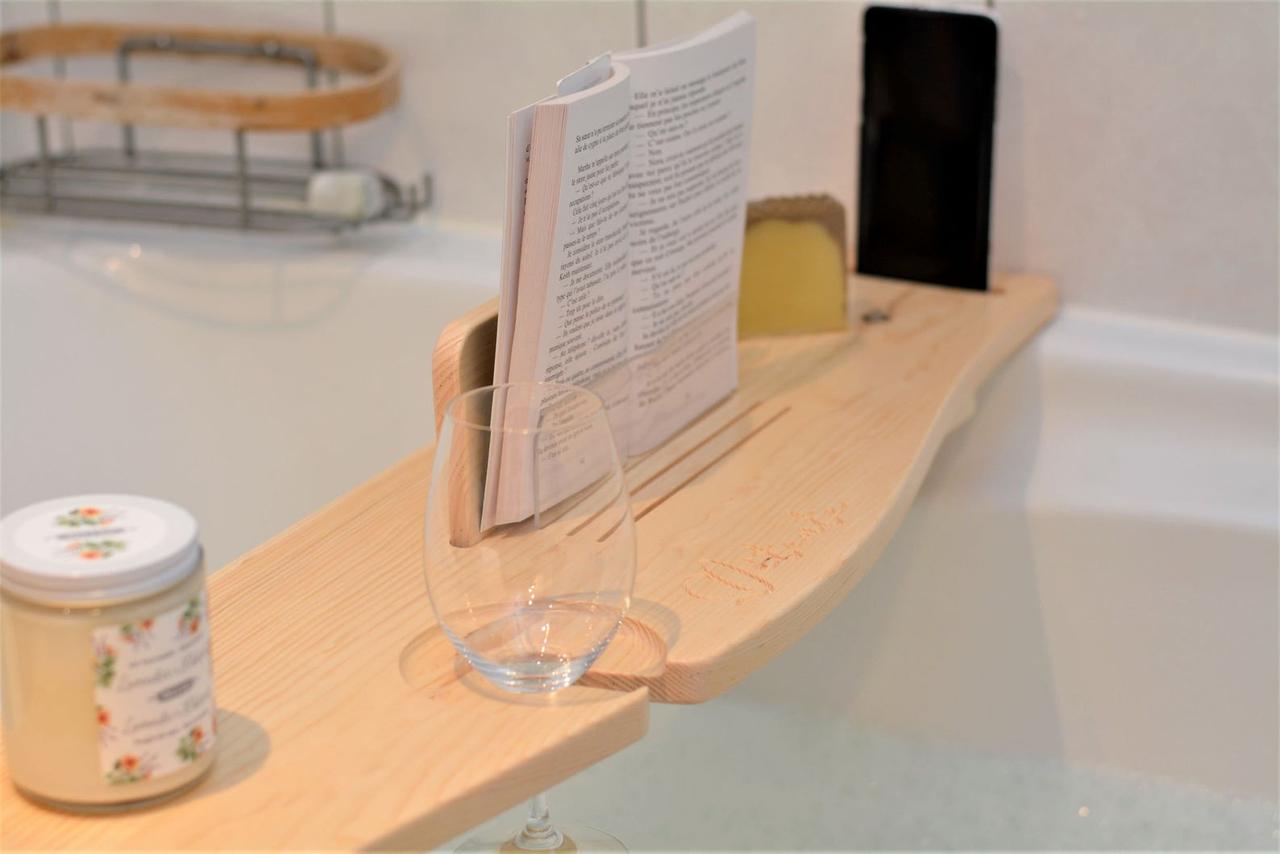 A Board to Make their Bathroom More Luxe
They registered for towels, soap dispensers, even a digital scale. But they have no idea how much they need this beautiful bathtub caddy made from solid pine. It props books, toiletries, candles and wine glasses for a spa-like bath every time.
JeremyFruitFurniture pine bath board, $65, Etsy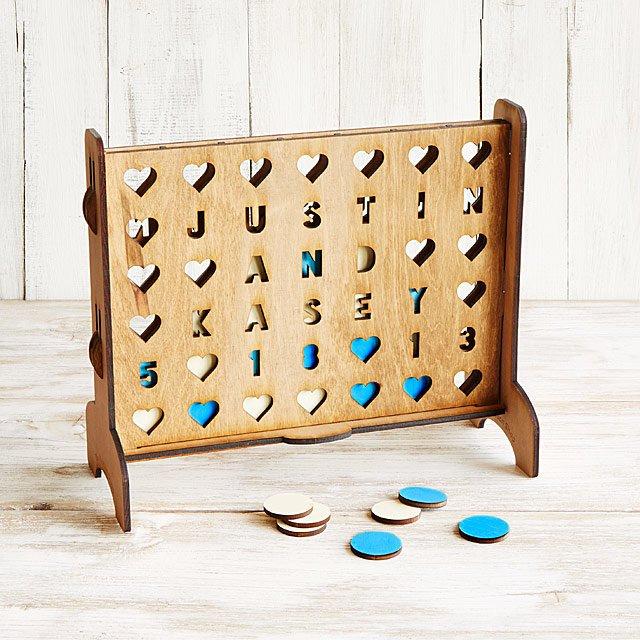 Something That's Just for Fun
For the games-loving couple who also happens to have good interior design sense, this personalizable piece is just as fun to look at on display as it is to play! Perfect for hyper-connected couples who might want something analog to do together once in a while.
Uncommon Goods personalized hearts four-across game, $85, Uncommon Goods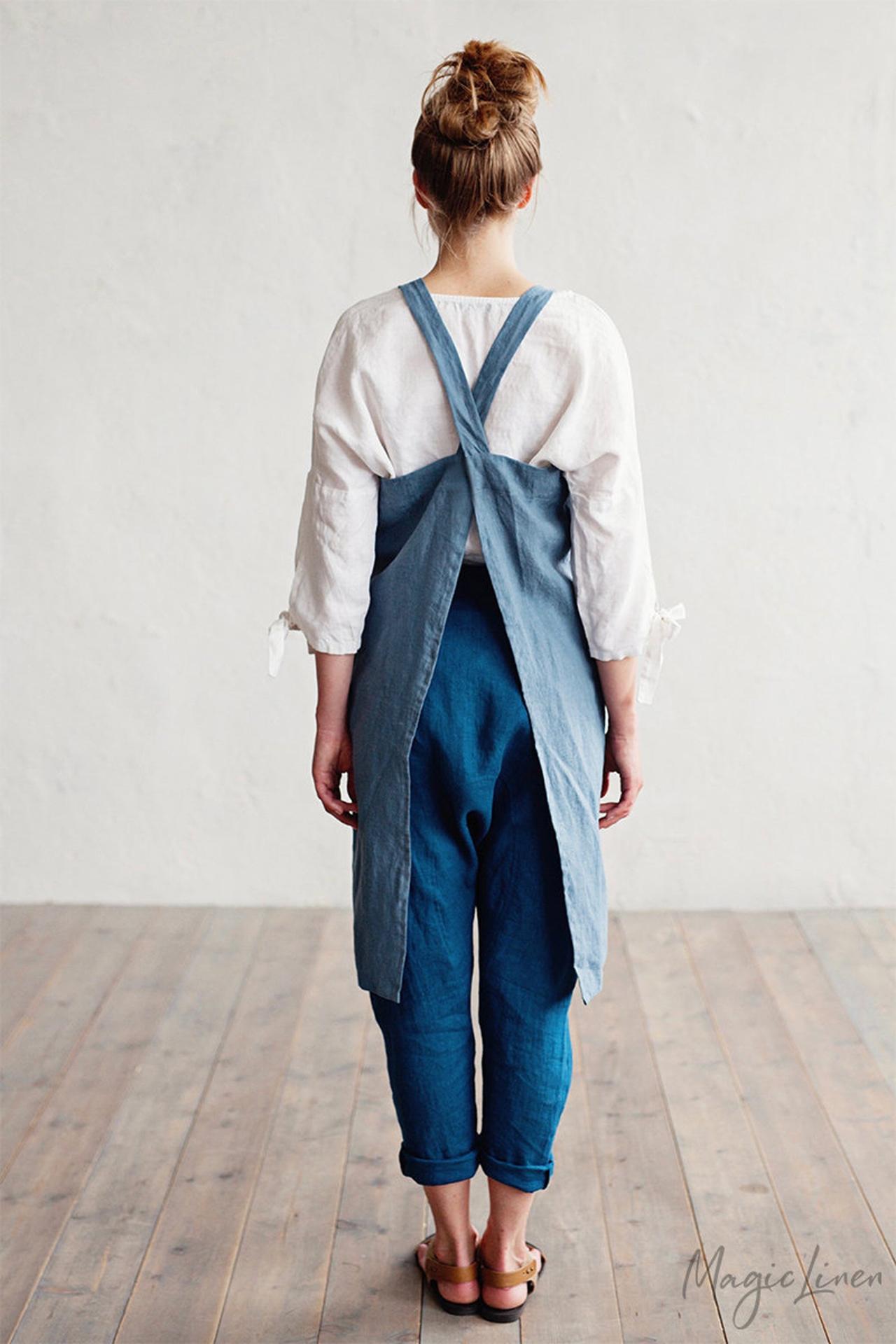 A Sleek and Stylish Apron
Whether they're novices in the kitchen or super-foodies, they'll appreciate a pair of these Japanese-inspired aprons in breezy linen. And whoever is responsible for laundry in the household will double-appreciate them… especially on red sauce nights.
MagicLinen Japanese cross-back linen apron, $52, Etsy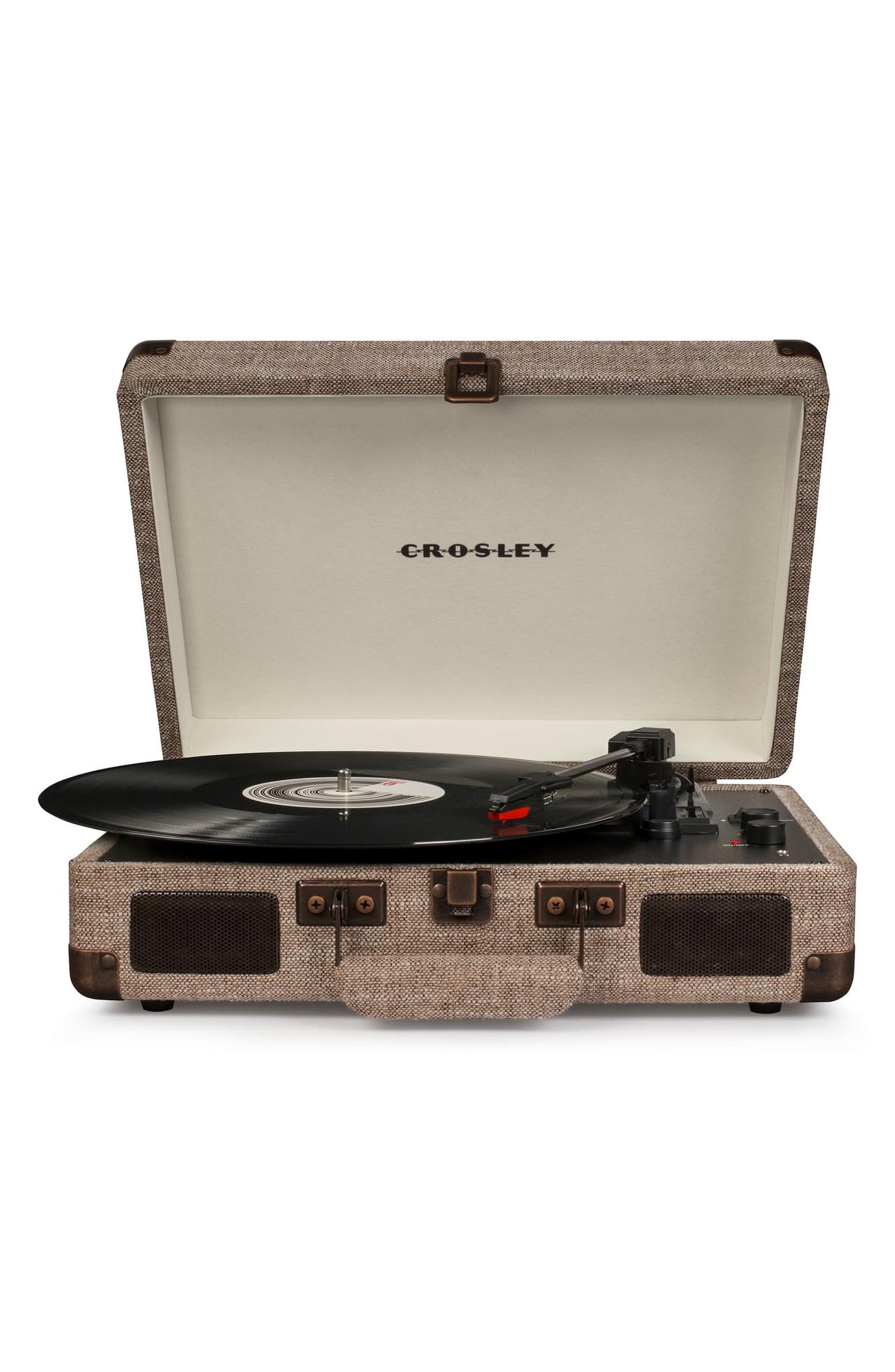 A Vintage-Inspired Record Player
Listening to records together > watching Netflix together. Encourage cozy nights in with cocktails and conversation over favorite albums with a petite, portable and beautifully made record player that will add a bit of rock-and-roll cool to any room.
Crosley Cruiser deluxe turntable, $70, Nordstrom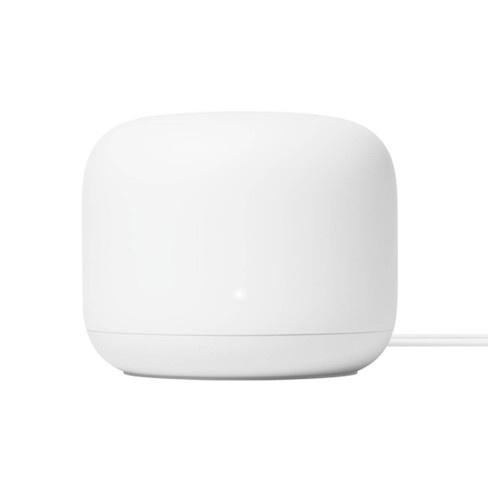 The Ultimate Wifi Router
It may not be the most romantic or sentimental wedding gift for the couple who has everything, but it's definitely the most practical and has the makings to be their absolute favorite thing. This (adorable) wifi extender from Google blankets their entire house in fast wifi, so they'll never have to argue over who gets to stream what again.
Google Nest wifi router, $169, Google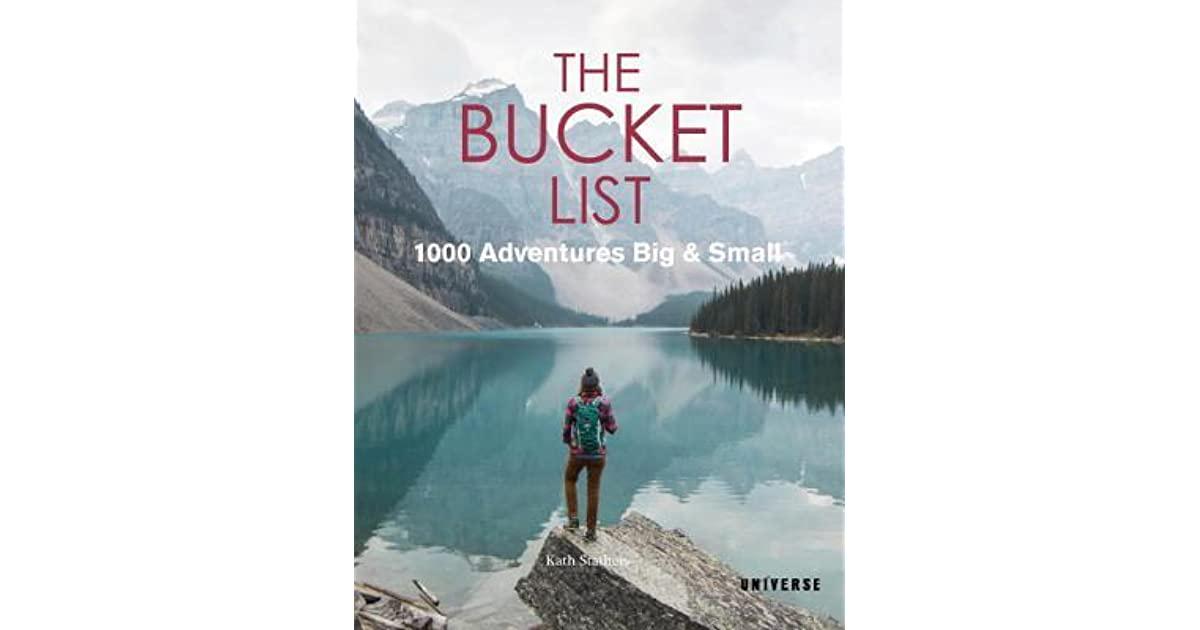 A Pre-Written Bucket List
All the work has been done by the author of this book. All that's left to do for your favorite couple is hit the tarmac for some adventuring! For travel-loving couples, outdoorsy couples or simply couples who love trying new things, this heartfelt gift will be as fun to page through together as it will be to use as actual inspo for experiences to share together.
The Bucket List: 1000 Adventures Big and Small by Kath Stathers, $29, Amazon
Disclosure: This post contains affiliate links, some of which may be sponsored by paying vendors.