The 12 Best Places to Elope in the U.S.
If an elopement is more your style, check out the best places to elope in the U.S., from beaches to mountains and more.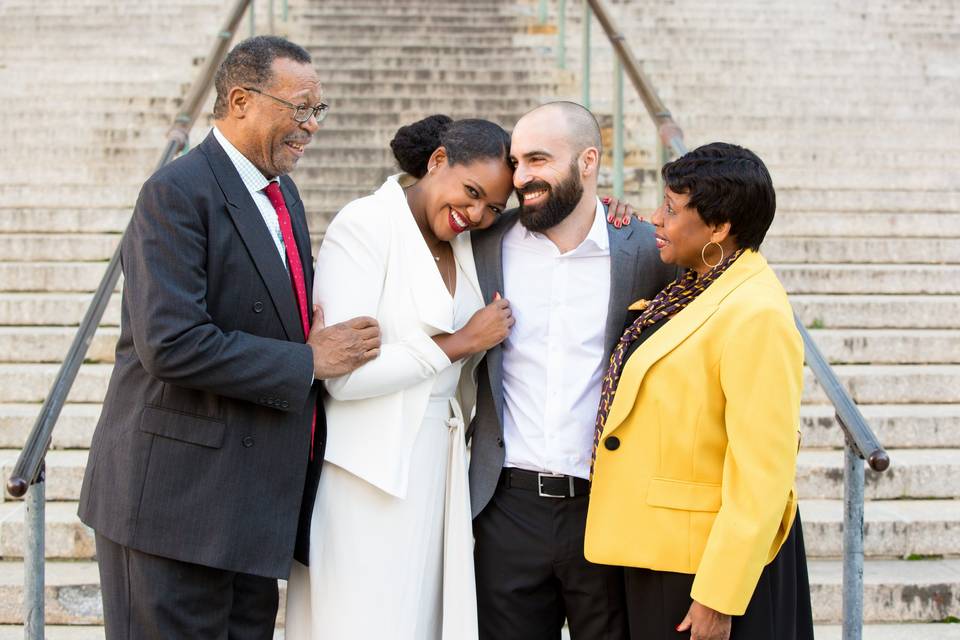 In light of the COVID pandemic, elopements and smaller weddings are becoming more popular than ever. Traditional elopements have no family members or friends present—couples typically tell their loved ones about their marriage after the fact. However, couples may choose to invite just a few close loved ones—usually around 4 or so—to their elopement. And since traveling these days (especially abroad) is more difficult, knowing the best places to elope in the U.S. can be particularly enticing. You can decide to stay stateside and opt for one of the absolute best places to elope in the U.S., depending on the terrain that fits your relationship.
From seaside and atop a mountain to skylines and more, here are the best places to elope in the U.S.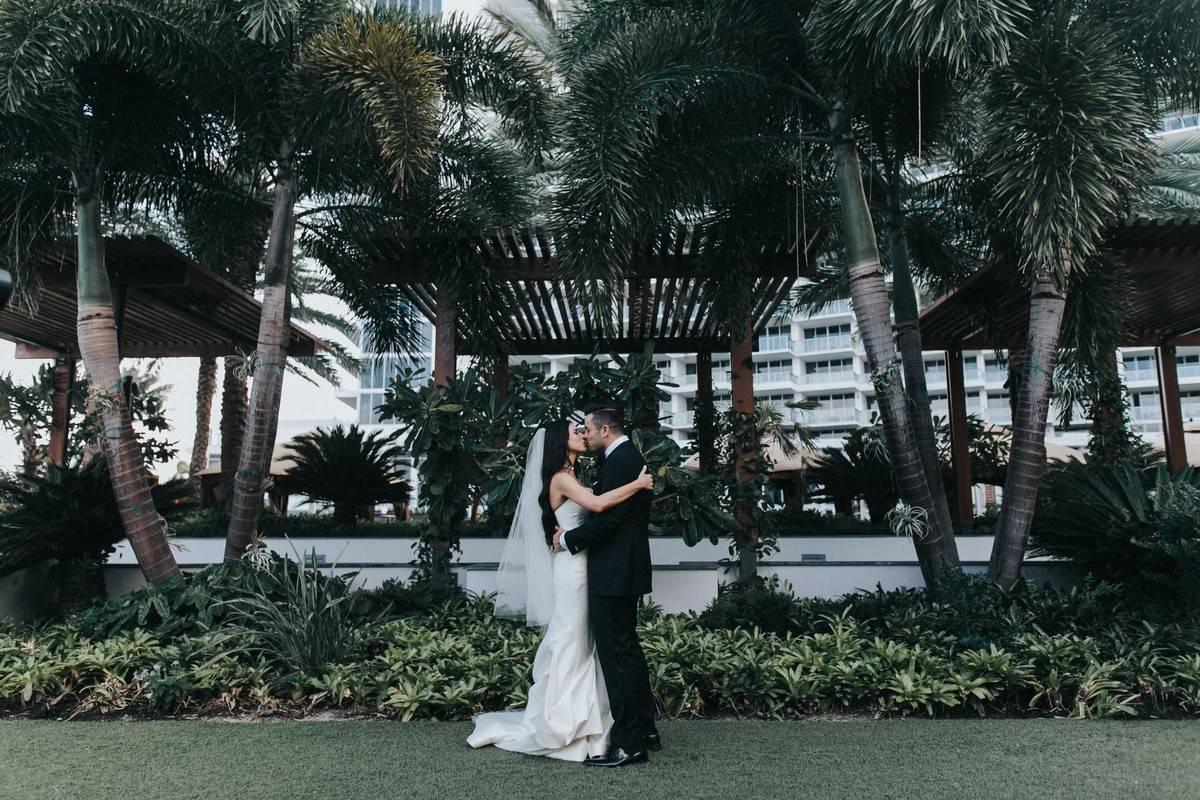 When you took that first trip together at the start of your relationship, where did your wanderlust take you? Likely, to a beach, where you can extend those I-can't-get-enough-of-you vibes in a romantic, breezy fashion. For that same whimsical experience, complete with white sand and blue waters, Miami Beach is one of the best places to elope in the U.S. At this hotel, you can say 'I do' on the beach outside of the resort or under the full moon of the spa terrace. And instead of choosing between chicken, fish or steak, you can dine at the renowned Nobu restaurant on-site before tucking away into your just-married honeymoon suite.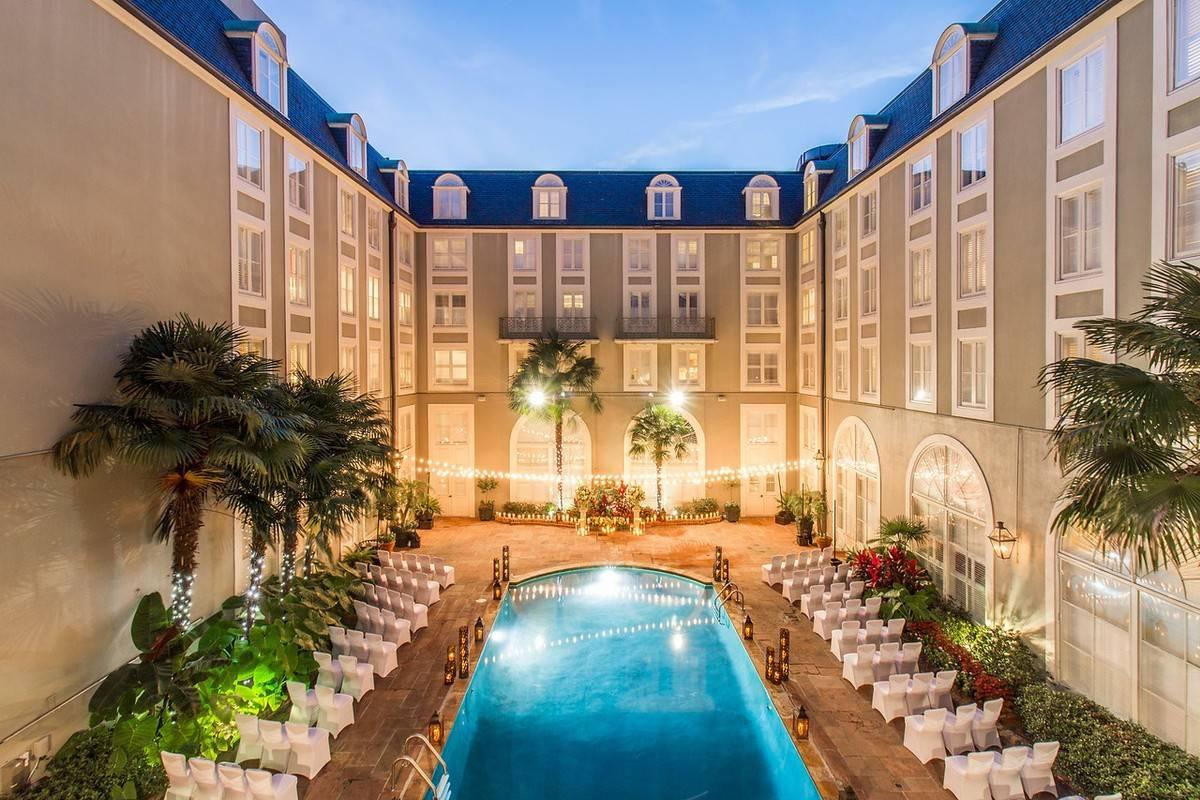 The Big Easy is an easy place to fall in love with, rich with hundreds of years of history and culinary palettes that make your mouth water when you think about them. If you want to explore this area of the South as part of your honeymoon, consider getting hitched at this hotel before road tripping through Charleston, Savannah and other must-see towns. At the Bourbon Orleans, you'll be in the heart of the French Quarter, behind St. Louis Cathedral, the oldest one in the nation. After you've said your 'I do's' at the quaint on-site St. Ann Cottage, have the hotel arrange a second-line as you dance down the streets, right into the rest of your happy life together.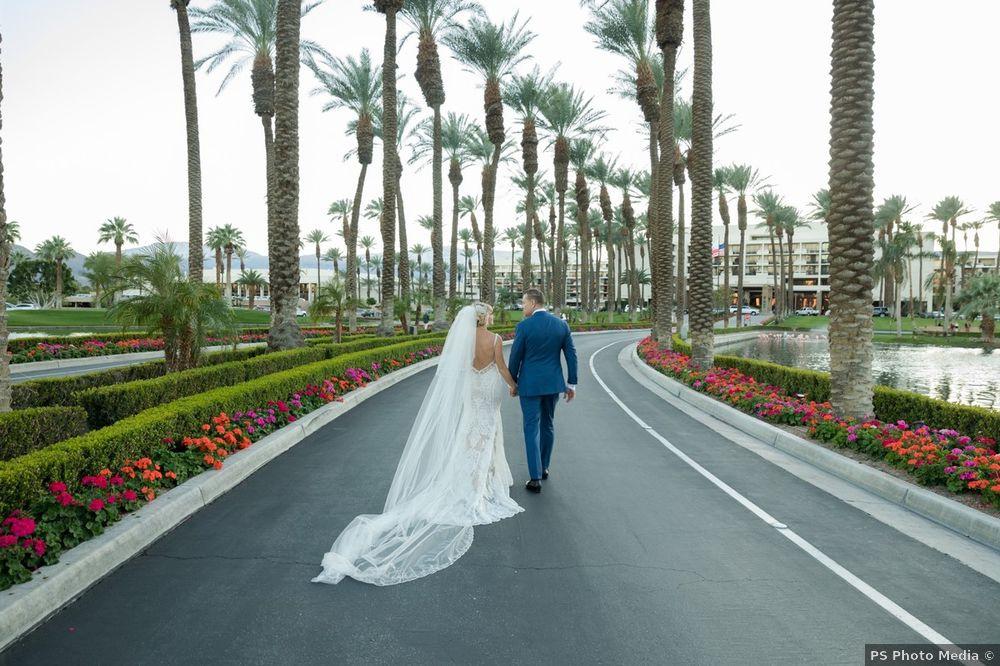 Right in the heart of the Coachella Valley, any other time than festival time makes for a tranquil, serenity escape. Here, you can enjoy gondola rides through Venetian-inspired waterways, explore lush fairlawns and enjoy views of the Santa Rosa mountains. Talk about a sunset ceremony photo opportunity at one of the best places to elope in the U.S.! At this resort, you can choose between several al fresco locations and then enjoy a spacious honeymoon suite. Another fun find? For the fun-loving couple, consider their 'DoNut Disturb' package that can double as your wedding cake: a 10-pound pink donut covered in sprinkles and edible glitter.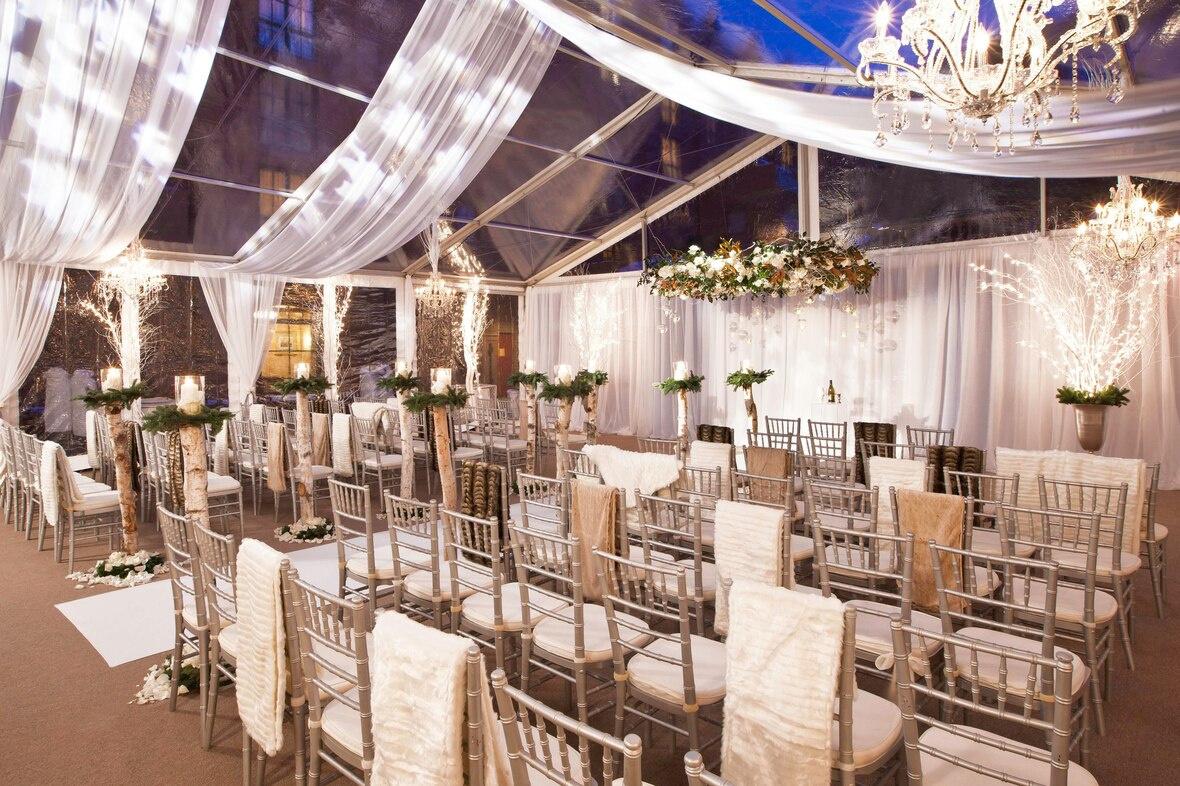 Every couple has a hobby that brings them together, and for you and your soon-to-be-spouse, it's hitting the slopes, consider the skiing destination of Aspen for your ceremony. It's about as dreamy as it can get with Instagram-worthy views, top-notch dining options, and a fireplace in nearly every room, every corner oozes rustic romance. Plus, if you decide to say 'I do' and then race down a mountain, the location makes it super easy.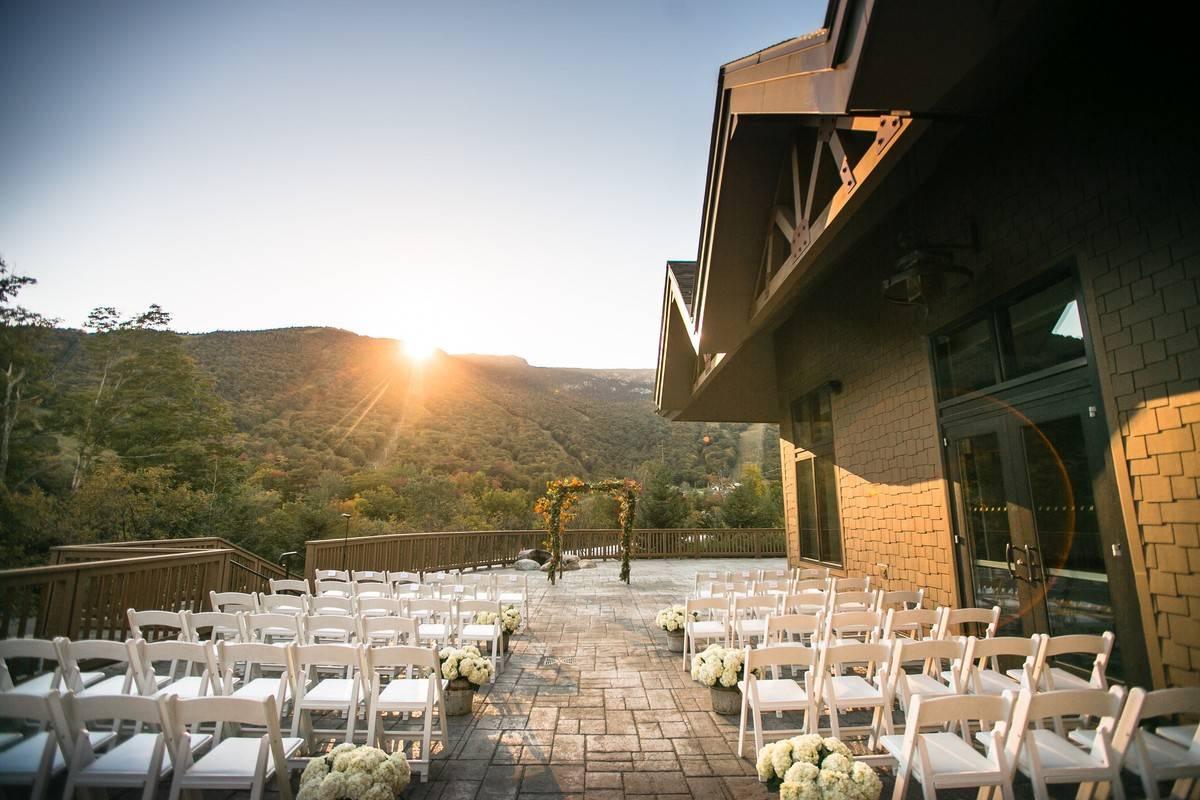 For many couples getting married for the second time, eloping makes more sense than a big wedding. Especially when children are involved, it can be difficult to put a shindig together on everyone's chaotic schedule. However, if you want your immediate family to be involved and have at least an afternoon to acknowledge your love, consider the kid-friendly Lodge at Spruce Peak in Vermont. Not only is it a beautiful spot and one of the best places to elope in the U.S., but it's also affordable compared to other resorts in the area. Your babes can run free, you can exchange vows, and then everyone can go skiing in the winter, or zip lining in the summer.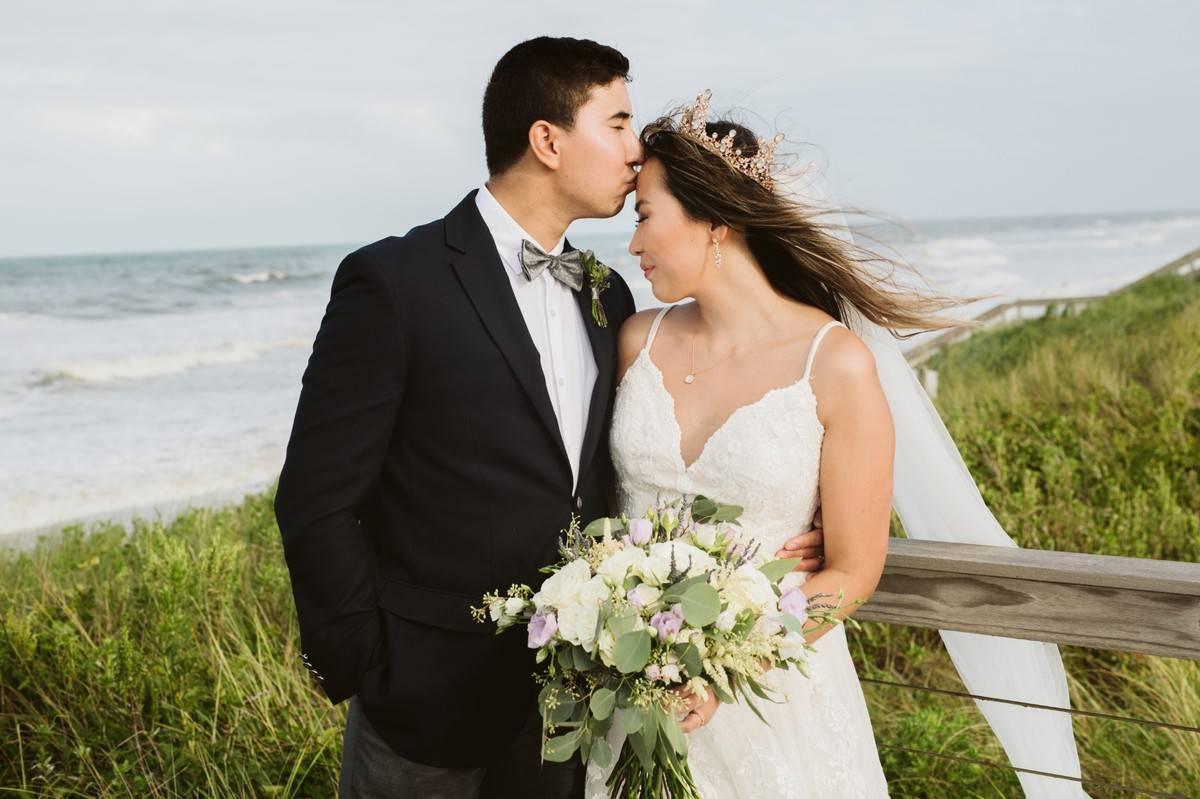 There's something quaint and loving about the beachy region of North Carolina. Even in the coldest days of winter, the alluring sound of the sea and the sweet Southern somethins' from locals will charm you and your partner's heart, which is why it tops our list of the best places to elope in the U.S. One particular location in Duck, NC—the Sanderling Resort—offers six different elopement packages, with many offering up to 20 guests on a terrace, a ballroom or whatever fits your fancy. After you put on the rings and seal the deal with a kiss, you can enjoy the oversized fire pits, the spa and dine at the AAA Four-Diamond Kimball's Kitchen for a sustainable, local dinner.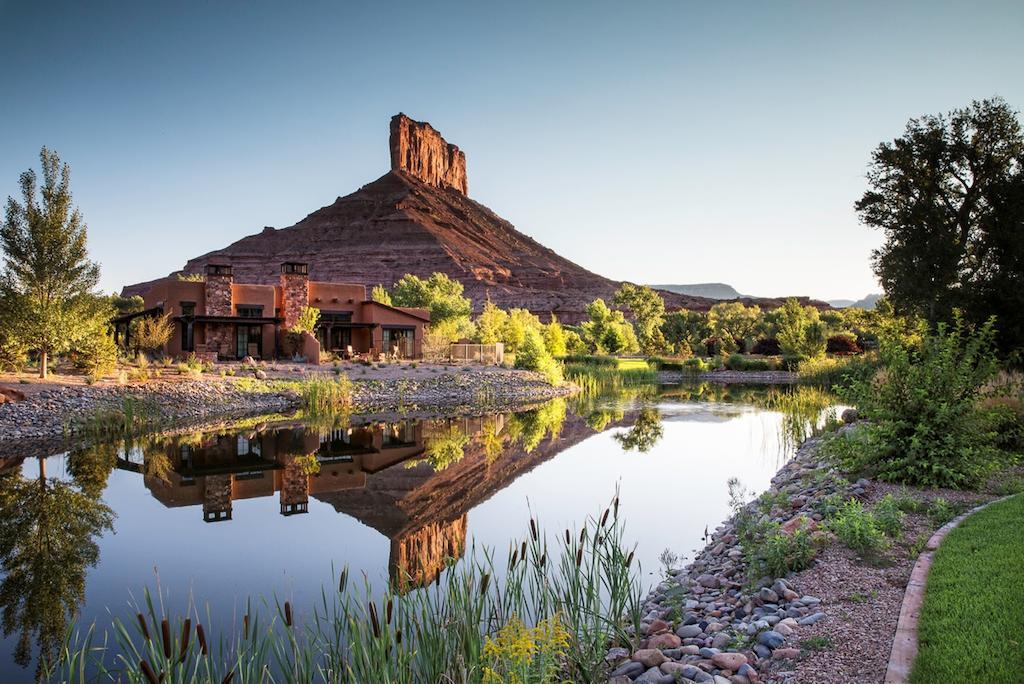 For the couple who gets all the feels from a rustic, woodsy getaway, but wants their ceremony to be a bit higher end, consider Gateway Canyons Resort & Spa in Colorado as one of the best places to elope. When you imagine a myriad of pink, oranges and reds in your sunset ceremony photo, this is exactly what you'll see when you explore this property that features near year-round sunshine. For the extra cash, you can even plan your elopement ceremony via helicopter to the top of the most remote, picturesque mesas in the area. Or, for a tamer way to wed, the resort has many indoor and outdoor venues, too.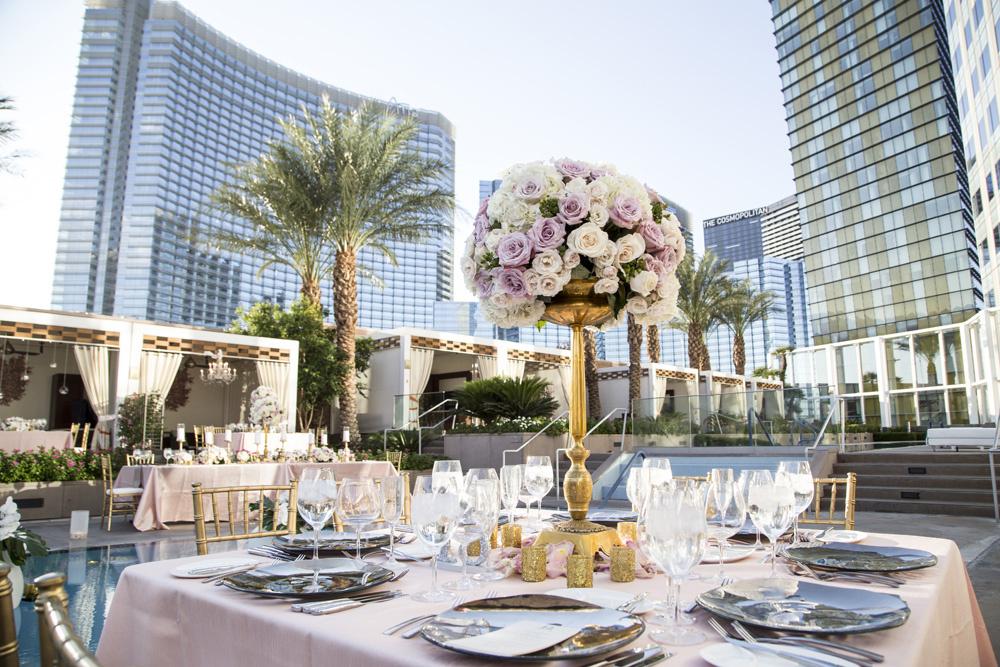 Quick weddings are pretty much a daily, standard occurrence in Sin City. And while they sometimes have a negative connotation, eloping here doesn't need to be an 'on-a-whim' decision. Rather, when you book your ceremony at this five-star brand, you can have a tiny event but with many perks. From beautiful spaces and discounts for newlyweds, you can take the town by storm… or just stay inside and cuddle. It's your big day, so it's all up to you!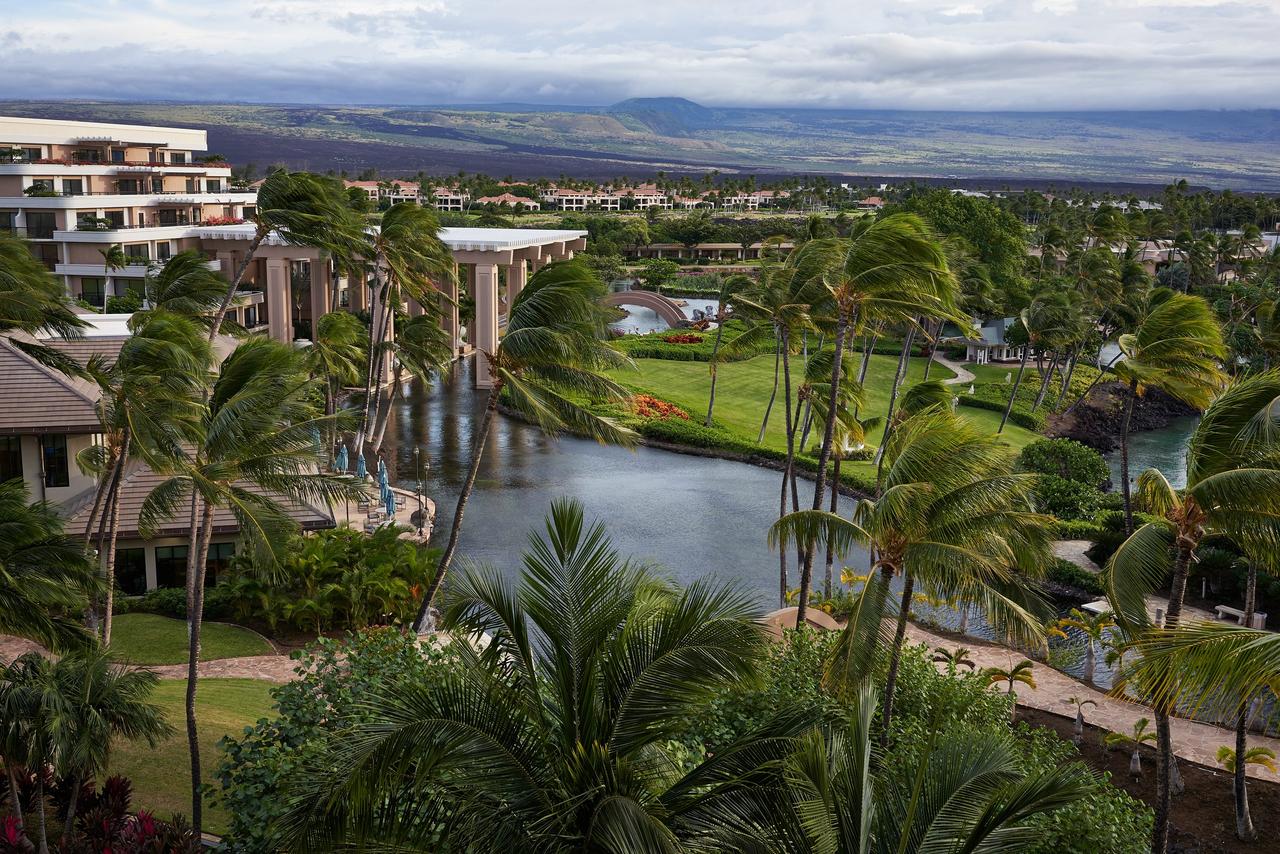 Combine your ceremony and honeymoon into one when you choose Hawaii for your 'let's get maui-ed' adventure. At this gorgeous resort, you can opt for the 'Me Ke Aloha' package that comes complete with ceremonial leis, a professional ukulele, guitar or violin soloist and a private attendant to tend to your needs. With it's location on the volcanic coastline, you choose between the cliffside gardens, a rustic onsite wedding chapel or an ocean-view terrace, to name a few. And hey, for a post-ceremony celebration that's one you'll never forget, consider watching the stars emerge from a private dining experience at Buddha Point, with tiki torches and waves splashing at your toes.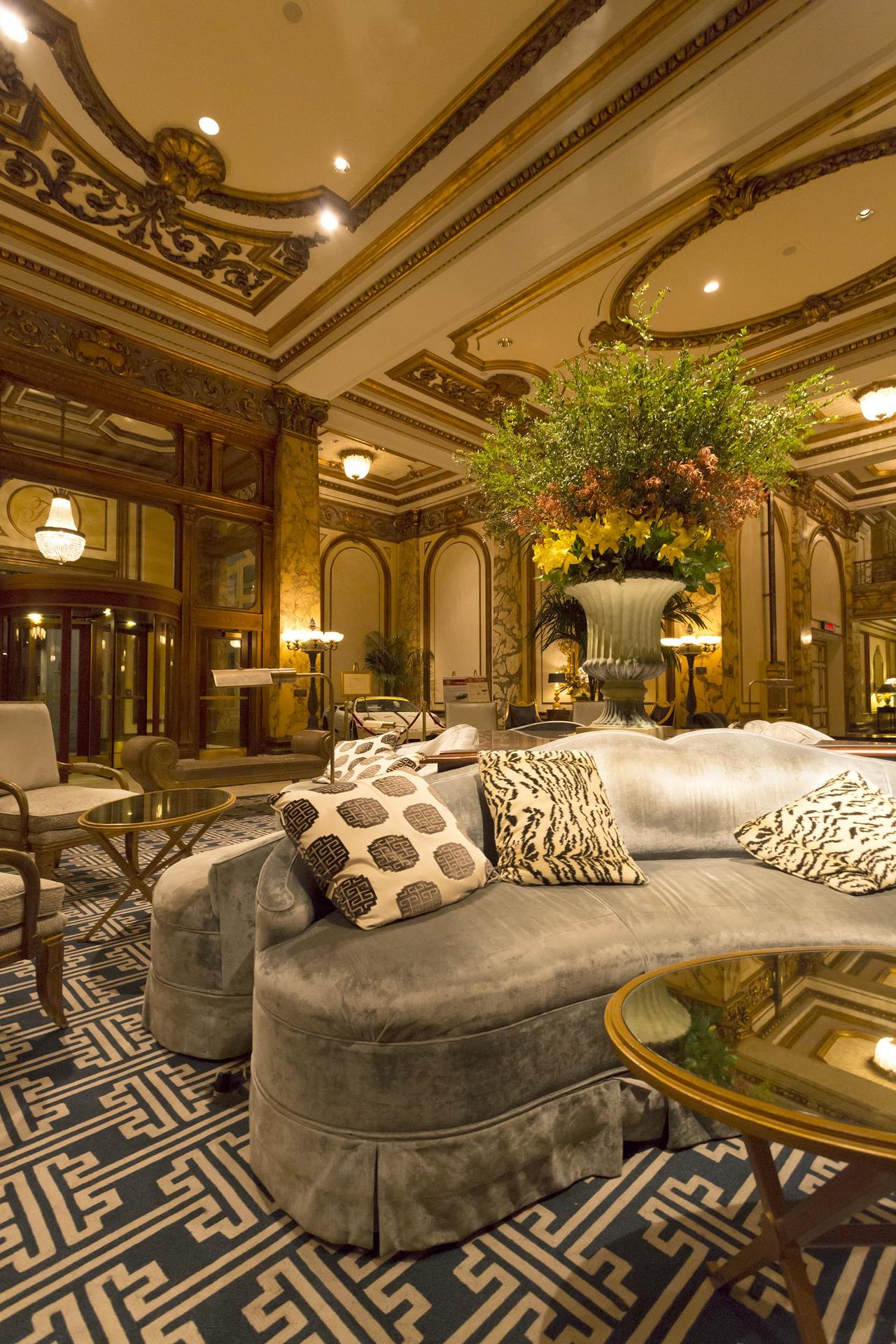 Atop a hill with incredible, 360-views of the bay and the city, if you call this city home, The Fairmont is one of the best places to elope in the U.S. Every detail here is given thought—from the greeting from staff when you arrive, to the turndown service at night. They have unique spaces for small gatherings, and a cool tiki bar downstairs that's perfect for a casual celebration. With one of the oldest concierge services in the country, they can even arrange transportation, flowers and more, depending on what you want for your affair.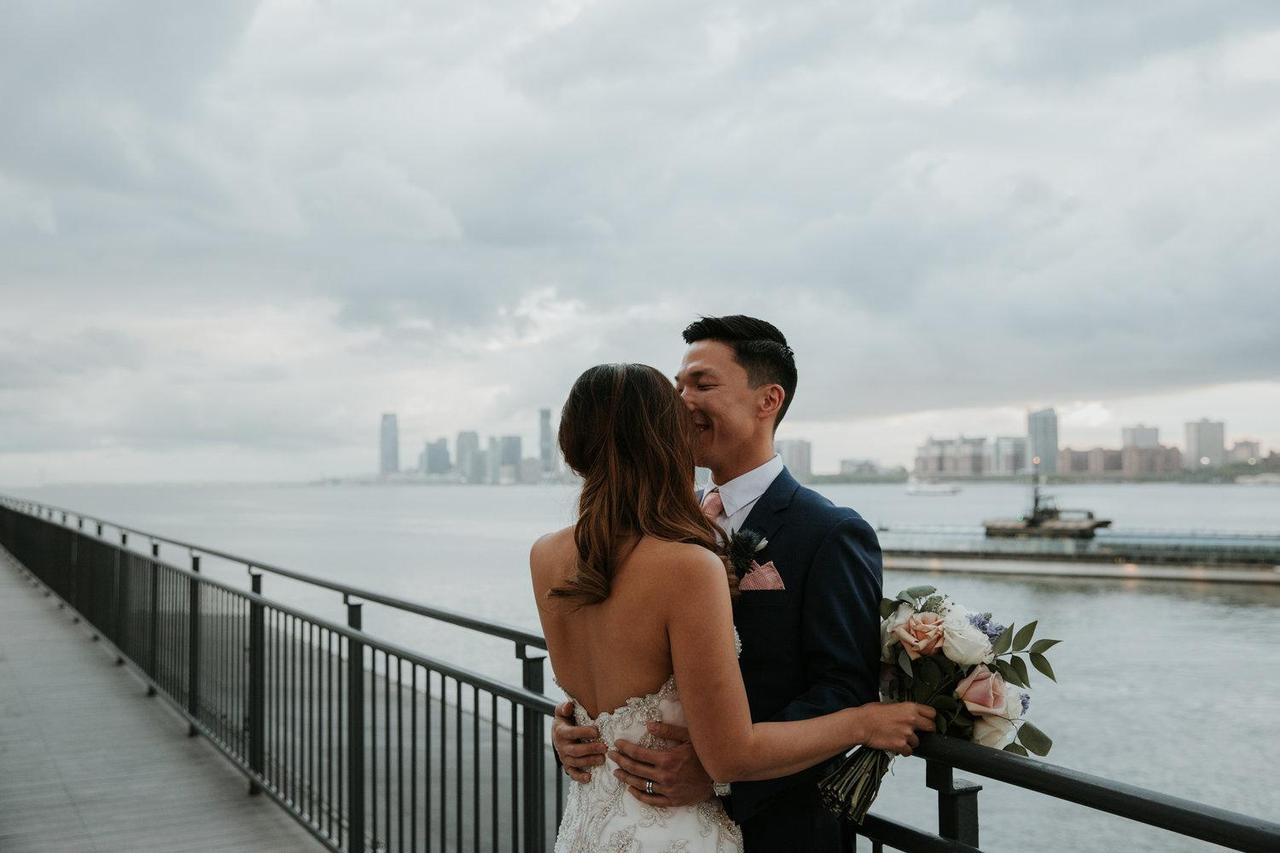 The city never sleeps - and neither will you as you get excited for your upcoming elopement at this beautiful New York City location, certainly one of the best places to elope in the U.S. Right on the Hudson River, NYC spirals around you, but the peace you'll feel in your soul as you exchange your vows will mask the sounds. Three of the walls feature floor-to-ceiling windows, allowing the sun to shine through and consider booking a boat tour around the harbor post-kissing-the-bride (or groom).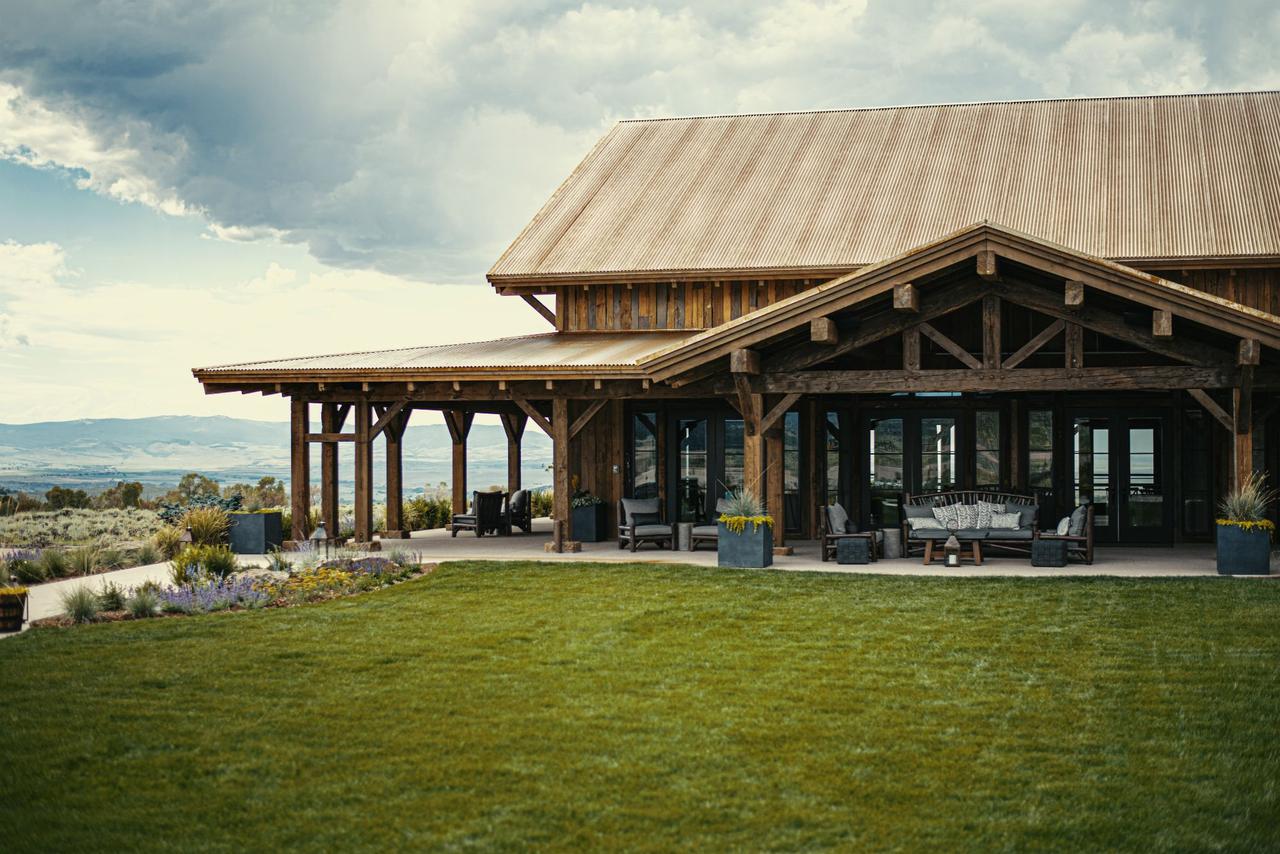 With the iconic Sierra Nevada around you, and an unbelievable tapestry of stars above you, this is about as dreamy as it gets. For couples who love the great outdoors almost as much as you love one another, this spot in Wyoming is a remarkable spot to wed. Join together everyone you cherish—or you know, just the officiant—and make promises to one another as the sun cascades colors of purple and red behind you. And psst: a couple's massage the next morning comes highly recommended.