The 22 Most Romantic Wedding Venues in the U.S.
Write your own fairytale.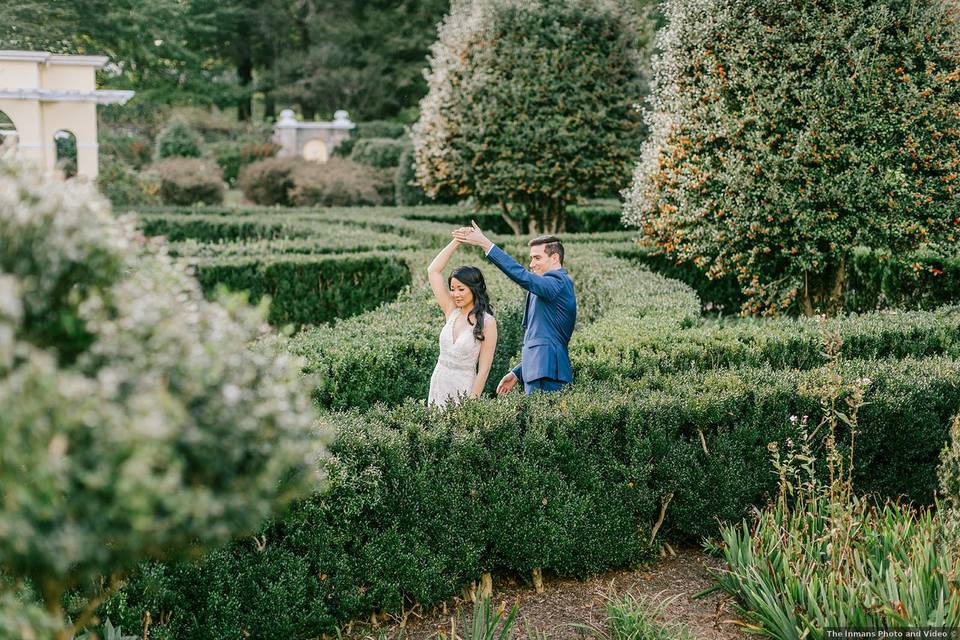 No matter where you choose to get married, it's bound to be a romantic occasion. However, there are certain wedding venues that offer a little something extra in the romance department. These romantic wedding venues feel like something out of your favorite movie, and often feature incredible natural surroundings, from rolling hills to lush gardens. We've scoured the country for our favorite romantic wedding venues that will make your fairytale wedding dreams a reality.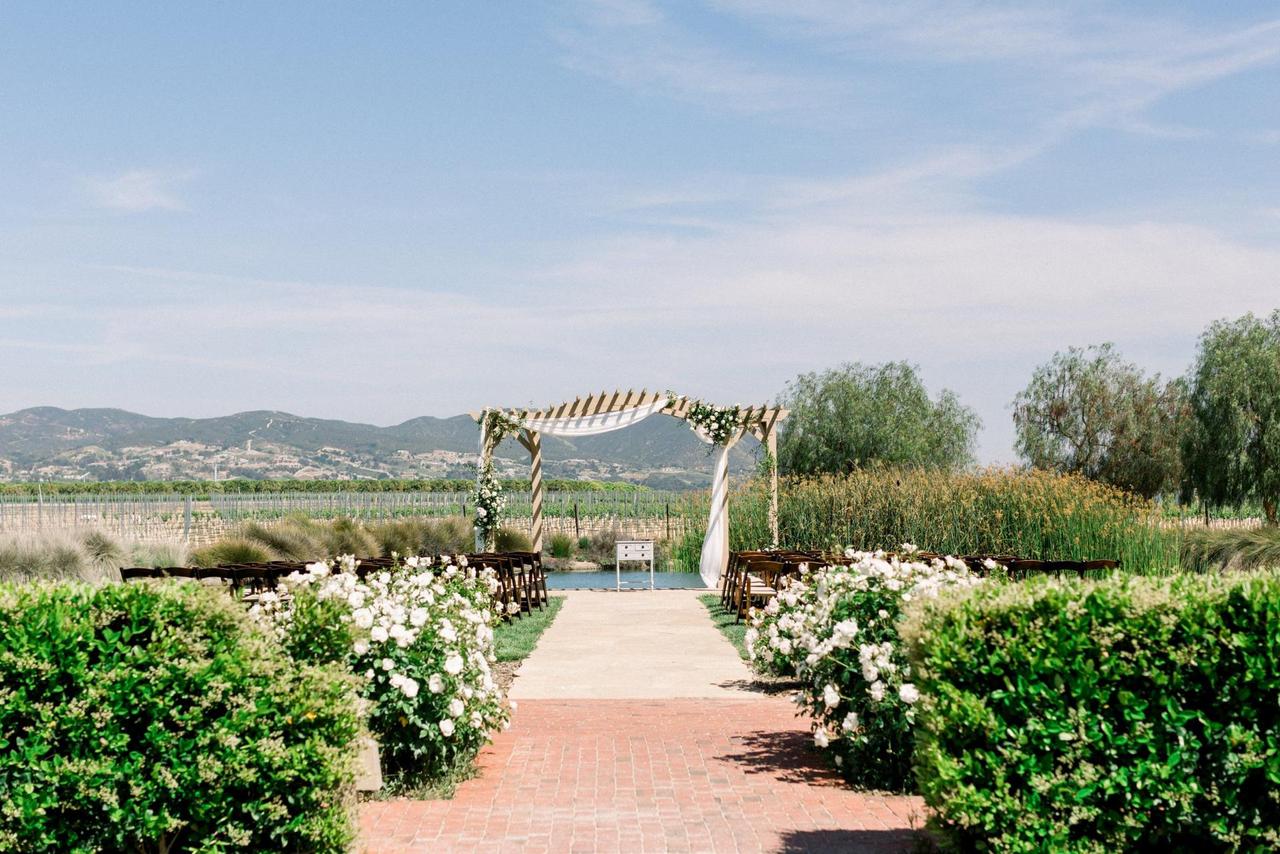 Ponte Winery and Ponte Vineyard Inn
Temecula, California
This vineyard wedding venue in Southern California's wine country offers truly luxurious event spaces for your big day. The Vineyard Pavilion, which can host up to 280 guests, features floor-to-ceiling windows and high ceilings, while the larger Vineyard Garden features breathtaking views of the grand property. Not only will you love the scenery here, but the all-inclusive wedding packages will make your planning process absolutely seamless.
Learn more about Ponte Winery and Ponte Vineyard Inn »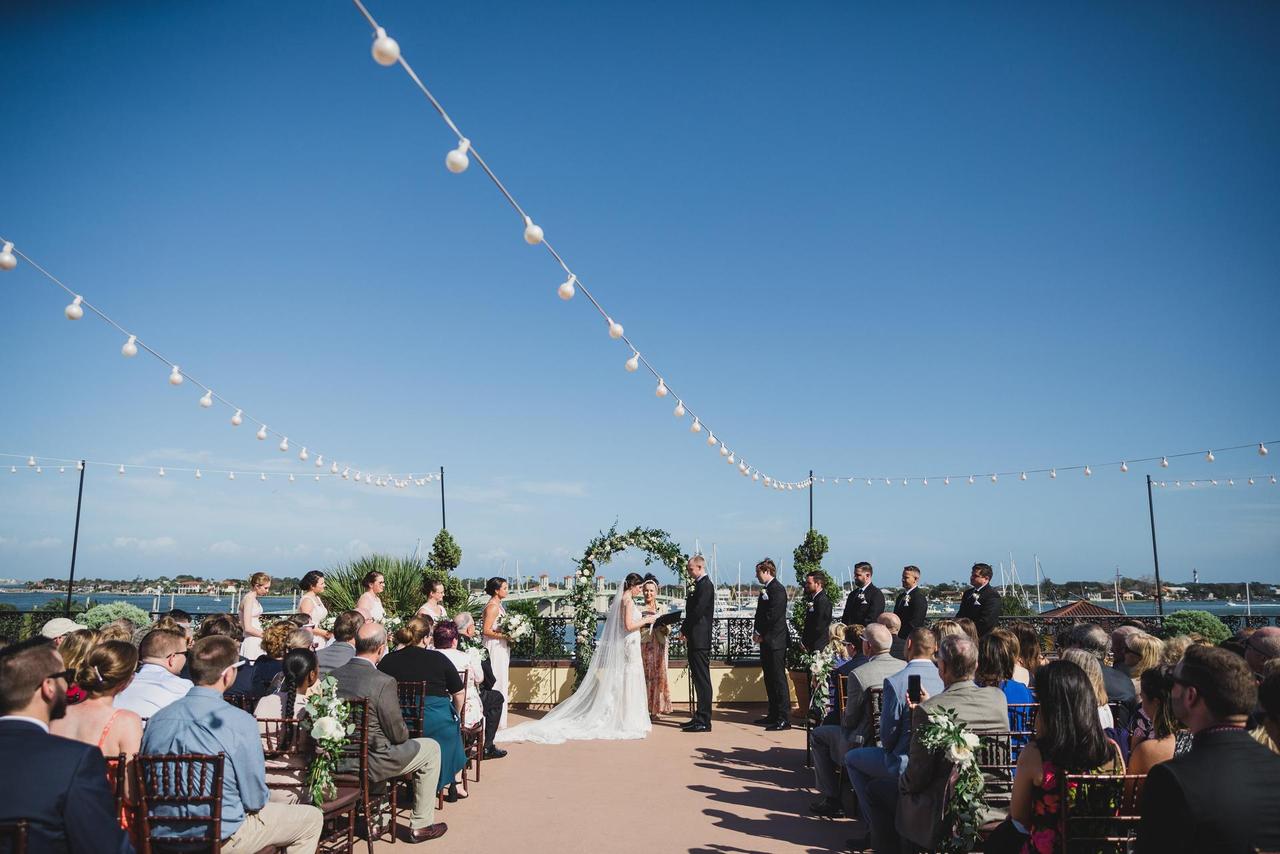 The White Room
Saint Augustine, Florida
Weddings near the water are inherently romantic, and this Couples' Choice Award-winning venue offers beautiful water views and so much more. Say "I do" with the water as your backdrop, or inside the gorgeous white Villa Blanca chapel, which looks like something out of a movie. Receptions can be held inside Villa Blanca, the classic Grand Ballroom, or the contemporary White Room Loft & Rooftop. This all-inclusive event venue can host weddings of up to 250 guests for a seated reception, or 400 guests for a cocktail-style event.
Learn more about The White Room »
Daniel Stowe Botanical Garden
Belmont, North Carolina
Located just 30 minutes from Charlotte, the Daniel Stowe Botanical Garden feels a world away. There are multiple indoor and outdoor wedding ceremony and reception spaces here, including the White Garden outdoor space, the Four Seasons Lawn, the Great Hall, and the Orchid Conservatory. All told, this venue can host weddings and events of up to 400 guests. All of the event spaces offer access to the garden's stunning grounds, with lots of opportunities for gorgeous and unique wedding photos.
Learn more about the Daniel Stowe Botanical Garden »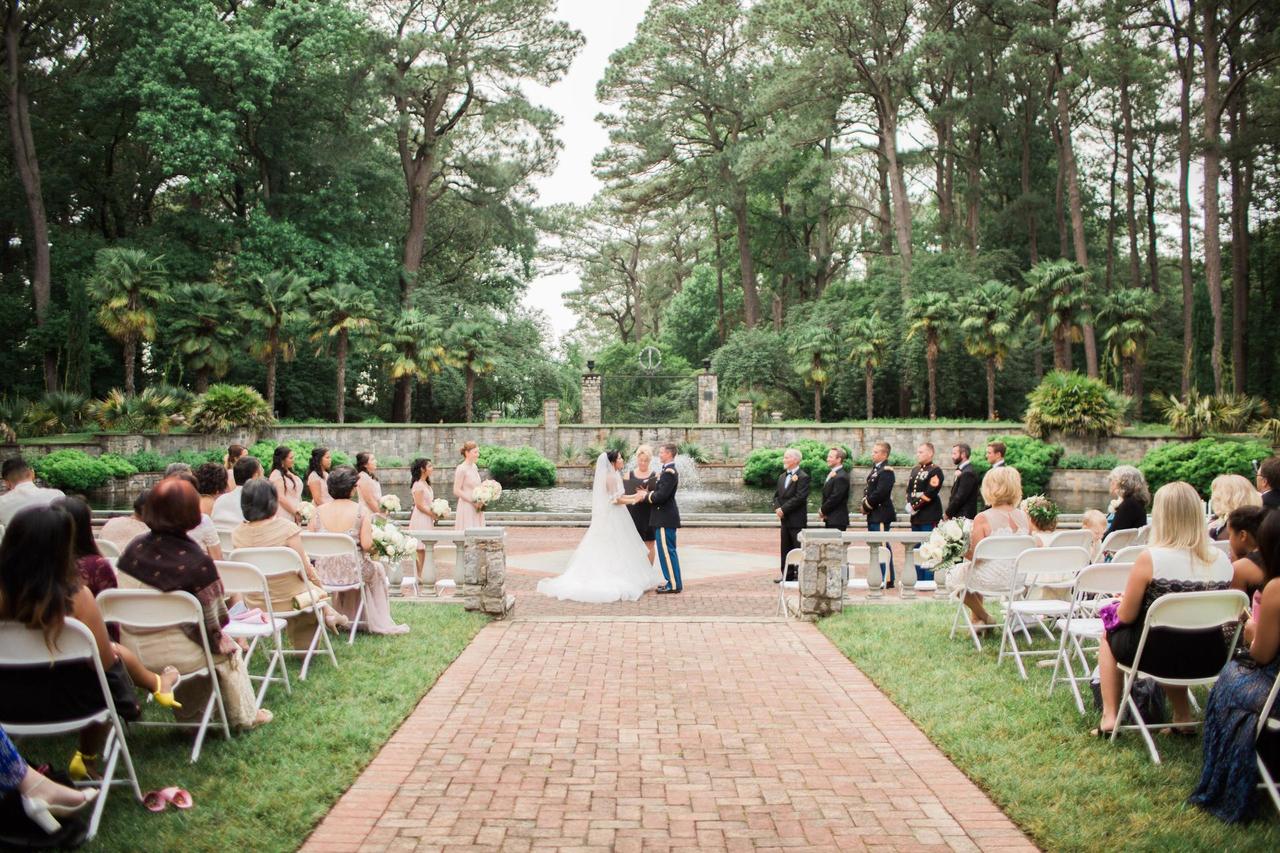 Norfolk Botanical Garden
Norfolk, Virginia
There's something oh-so-romantic about a garden wedding venue, and this Norfolk Botanical Garden is definitely a favorite. With 17,000 square feet of event space, this romantic wedding venue offers a variety of options for ceremonies and receptions. There's the Garden Auditorium, with its high ceilings and large windows; Baker Hall and Terrace, with its rustic-chic exposed wooden beams and views of the Perennial Garden; and, perhaps our favorite, the Rose Garden Hall and Gazebos, featuring floor-to-ceiling windows and rose garden scenery.
Learn more about the Norfolk Botanical Garden »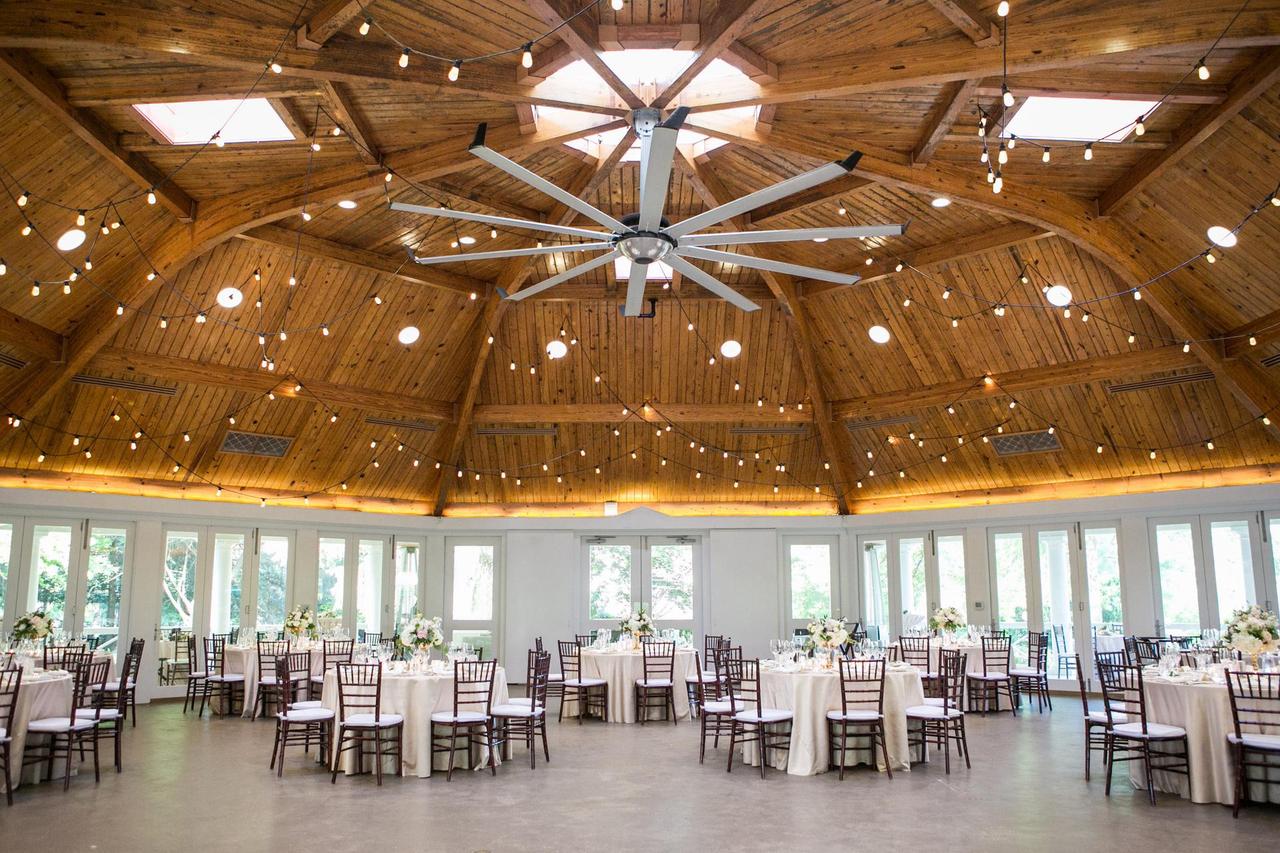 Airlie
Warrenton, Virginia
For a romantic wedding venue that's steeped in history, this Virginia retreat and farm is the ultimate spot in the DMV (just 50 miles outside of the Nation's Capital). Set on 300 acres, Airlie grounds are some of the most breathtaking we've seen. Exchange vows under the pergola in the Formal Gardens or outside the unique gazebo in the Butterfly Garden. Receptions can be held in the Lakeside Tent, the round rustic-chic Pavilion, or other indoor spots around the property. And—bonus!—on-site guest rooms and cottages make ideal accommodations for your loved ones. This venue is best for more intimate weddings, with a maximum capacity of 180 guests.
Cedarwood Weddings
Nashville, Tennessee
If your dream wedding venue is a grand countryside estate, look no further than Cedarwood, a 50-acre estate in Nashville. This venue exudes Southern charm and can host weddings and events of up to 200 guests. Ceremonies feature scenic vistas, and receptions are often held in the expansive pavilion for a unique indoor-outdoor feel. And because this is an all-inclusive venue, your wedding experience is sure to be stress-free.
Learn more about Cedarwood Weddings »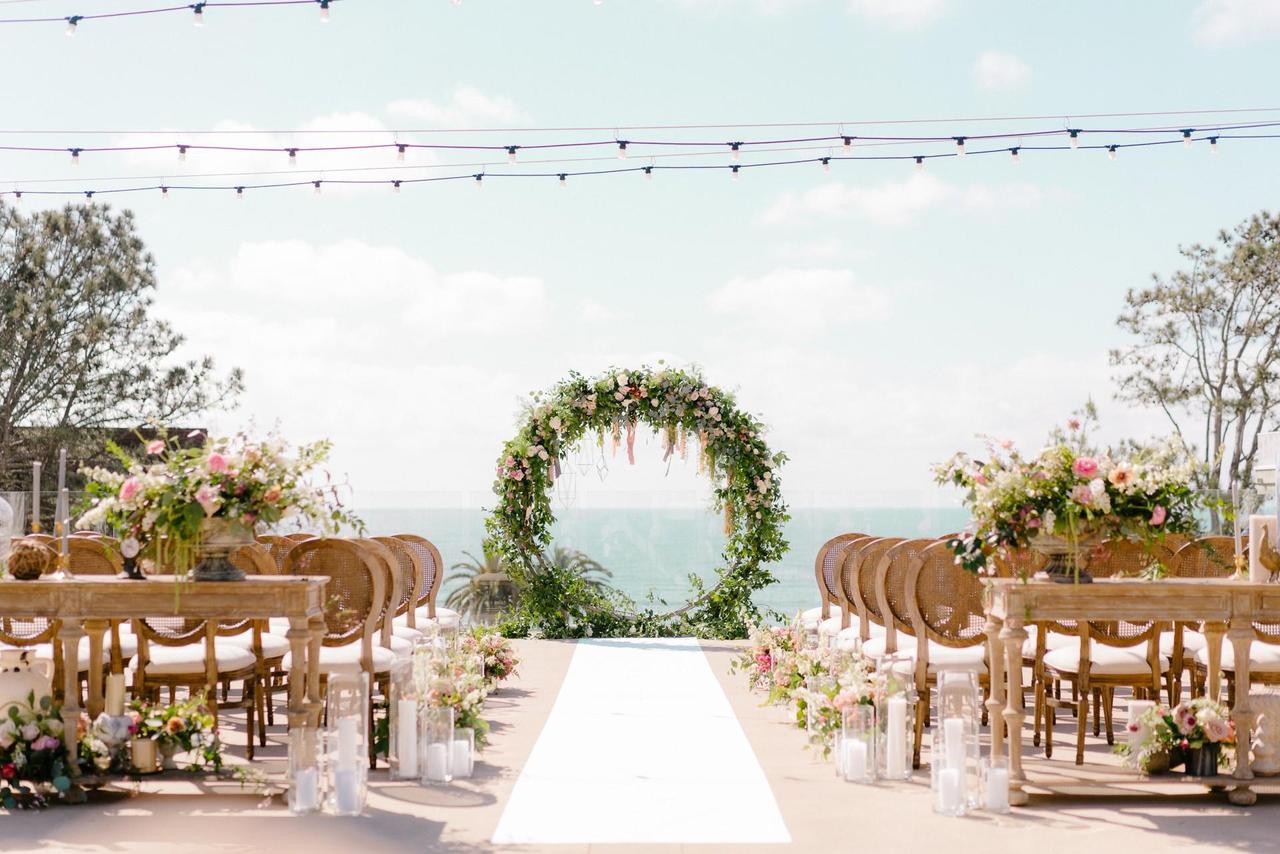 L'Auberge Del Mar
Del Mar, California
An oceanfront wedding venue in sunny Southern California? Sign us up! Exchange vows with panoramic views of the ocean as your backdrop in one of the venue's two ceremony spaces, Seagrove Park, a grassy expansive near the beach; or the Pacific Terrace, a rooftop deck that can also serve as an outdoor reception venue. This Couples' Choice Award-winning venue can host weddings of up to 200 guests, and can also host engagement parties, rehearsal dinners, farewell brunches, and much more.
Learn more about L'Auberge Del Mar »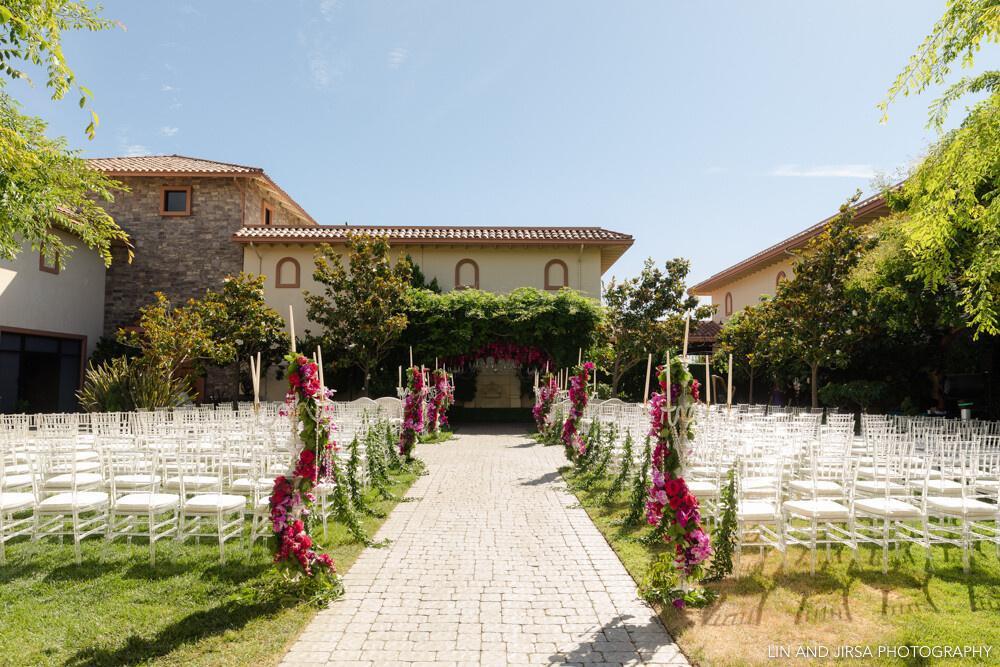 Casa Real at Ruby Hill Winery
Pleasanton, California
Maybe you've always dreamed of marrying at a villa in the Mediterranean but want to stay close to home. This vineyard wedding venue offers the best of both worlds for your nuptials. Your guests will enjoy a gorgeous first impression in the Entrance Hall, which features sparkling chandeliers and high ceilings. Then, you'll exchange vows in the walled Sun Garden, or inside the cozy Amber Room, complete with fireplace and limestone molding. Cocktail hours may be held outdoors or in, followed by a reception inside the Grand Salon, featuring vineyard views. This is an all-inclusive venue, which not only provides delicious catering, but also a variety of unique rentals to make your wedding day totally personalized.
Learn more about Casa Real at Ruby Hill Winery »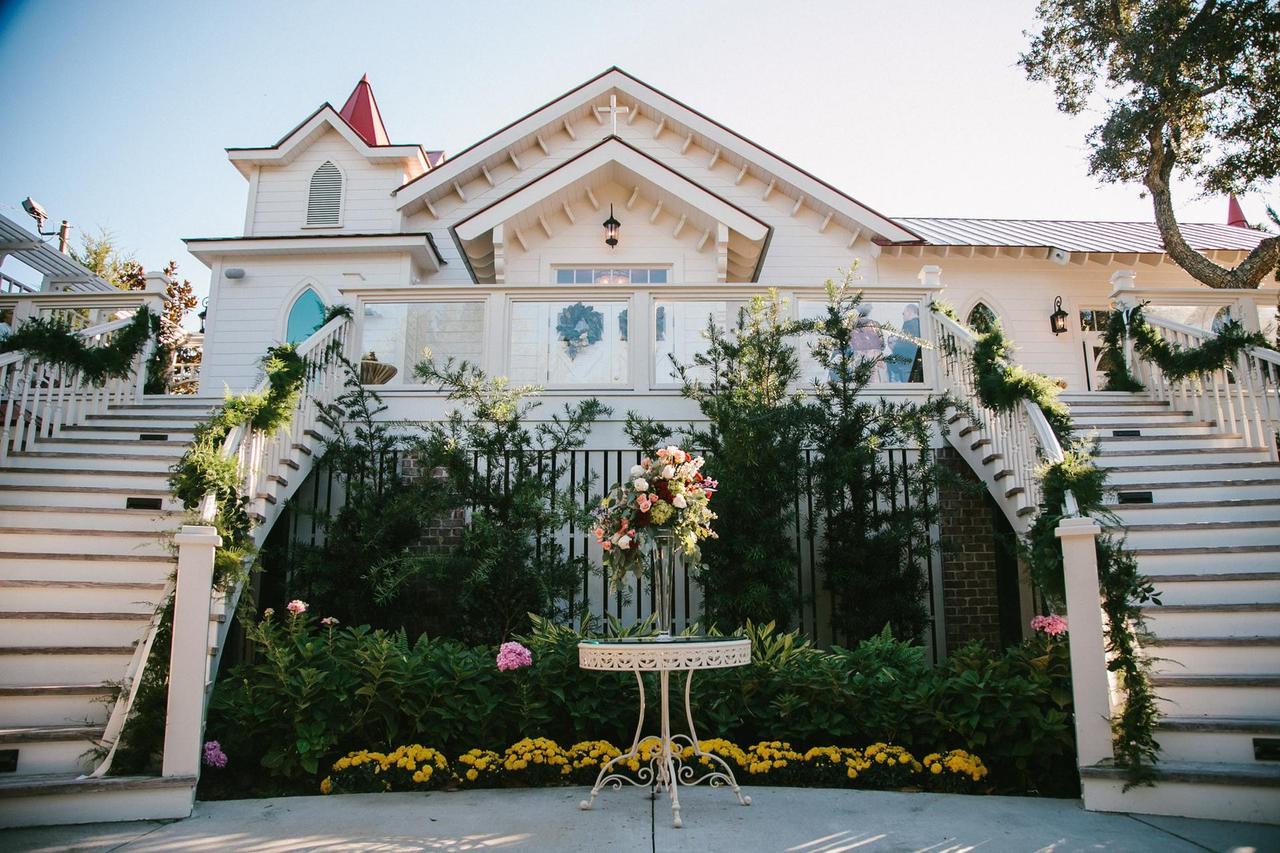 Tybee Island Wedding Chapel and Grand Ballroom
Tybee Island, Georgia
For a wedding that looks like a scene from The Notebook, this romantic and historic wedding venue near Savannah is picture perfect. Host your outdoor ceremony on the lush grounds or inside the storybook chapel, complete with wooden pews and three antique chandeliers. Receptions are held in the Grand Ballroom, with its arched windows, adjacent outdoor space, and room for up to 180 of your nearest and dearest. Plus, the natural surrounding provide ample opportunities for gorgeous wedding photos. We're sure Noah and Allie would approve.
Learn more about Tybee Island Wedding Chapel and Grand Ballroom »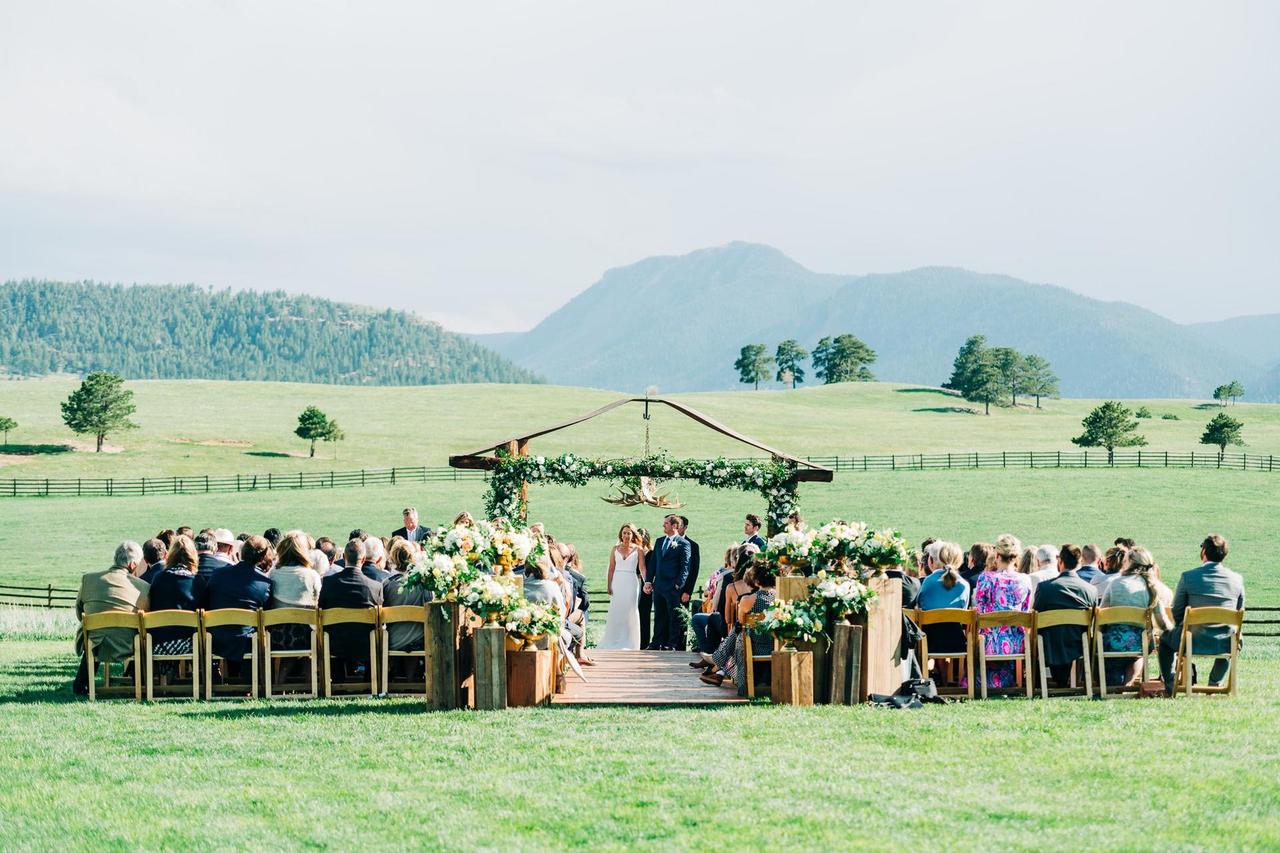 Spruce Mountain Guest Ranch
Larkspur, Colorado
If mountain views are a must for your big day, you'll absolutely love this wedding destination located 30 minutes from Denver and Colorado Springs. The family-owned ranch is set on 450 acres, and features panoramic views at every turn. Choose from the lower or upper ranch, each with its own ceremony and reception locations. At the Lower Ranch, you can exchange vows in Grace's Chapel, a garden ceremony site; or the scenic Mountainside. Receptions can be held outdoors in the Courtyard, or inside the Colorado Room or Albert's Lodge. The Upper Ranch can host outdoor ceremonies Trey's Vista, with its incredible views, and receptions inside the expansive Ponderosa Room. Several wedding packages are available to fit your style and budget.
Learn more about Spruce Mountain Guest Ranch »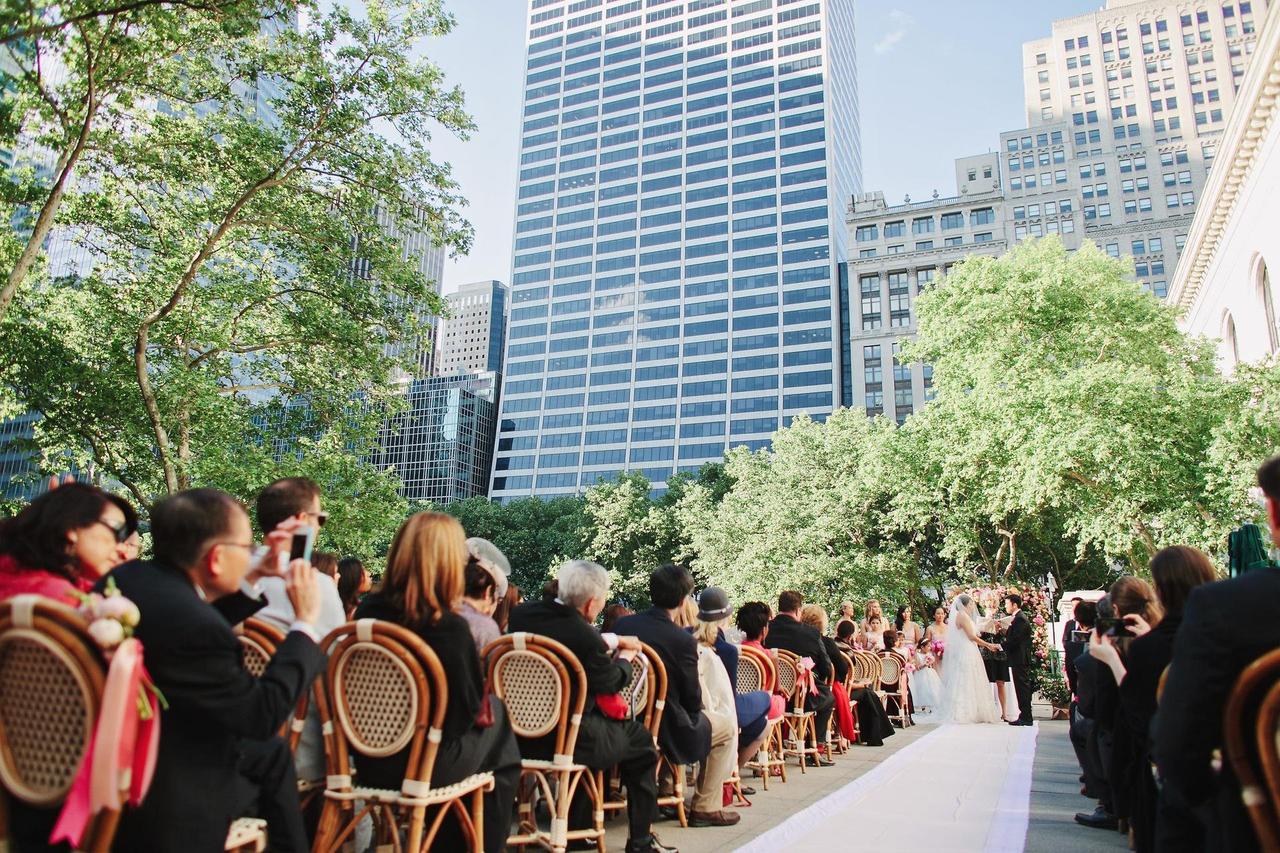 Bryant Park Grill
New York, New York
Whether you're a fan of the movie Serendipity or just love the hustle and bustle of city life, there's something absolutely magical about a New York City wedding. Hosting your nuptials at the Bryant Park Grill offers the best of both worlds—a gorgeous and romantic wedding venue right in the heart of Manhattan. There are three spaces for weddings and events: the rooftop terrace (ideal for ceremonies), the main dining room, and the South Garden, which has a heated tent during the colder months. Not only are the event spaces beautiful, but you and your guests will enjoy some top-notch cuisine, prepared by chef Gadi Weinreich and pastry chef Anne-Marie Noonan.
Learn more about Bryant Park Grill »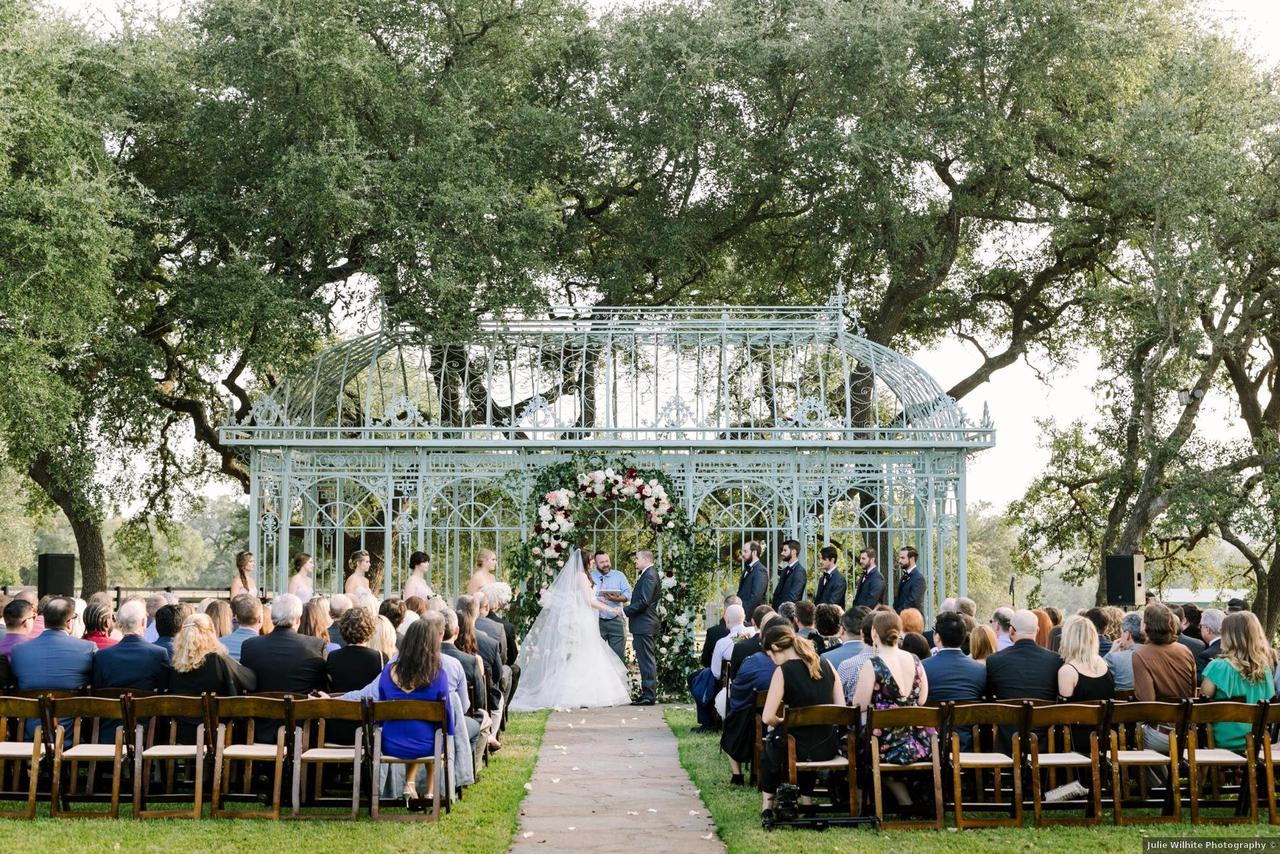 Ma Maison
Dripping Springs, Texas
This renowned Hill Country wedding venue offers a taste of Provence in Texas. The European-style, 10,000 square-foot event space is set on 23 acres, and features three outdoor spaces for your ceremony—The Grove, Lake View, and the Green Cathedral (an antique French gazebo). Receptions are held inside the elegant ballroom. This venue can host weddings of up to 300 guests, but also specializes in micro weddings and elopements.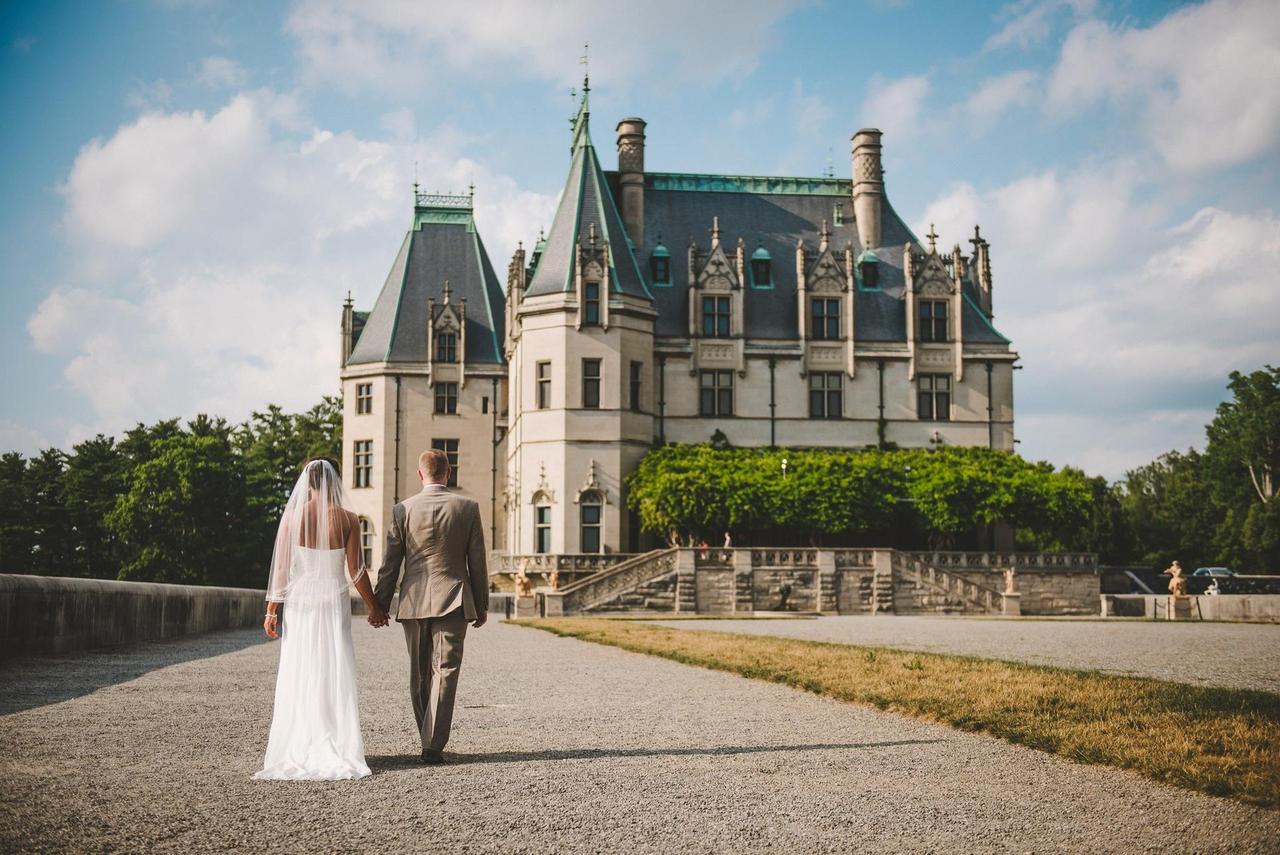 Biltmore Estate
Asheville, North Carolina
Plan your own royal wedding at this 19th century French-Renaissance-style chateau in the Blue Ridge Mountains. There are numerous outdoor and indoor spaces for wedding ceremonies, including the Front Lawn, the South Terrace, the Library Terrace, the Italian Garden, and the rustic Stable Loft. Receptions are held in one of several ballrooms or tented on the expansive property. All inclusive wedding packages are available.
Learn more about the Biltmore Estate »


Desert Botanical Garden
Phoenix, Arizona
For an Arizona twist on the classic romantic wedding venue, the Desert Botanical Garden is one of the most beautiful spaces we've seen. Best for more intimate weddings, this Couples' Choice Award winner feature four distinct locations for ceremonies and receptions: the boho-chic Amphitheater & Binns Wildflower Pavilion, the lush Steele Herb Garden, the scenic Webster Center, and the expansive Dorrance Center. And, perhaps best of all, the desert flora and fauna make for some truly spectacular wedding photo backdrops.
Learn more about Desert Botanical Garden »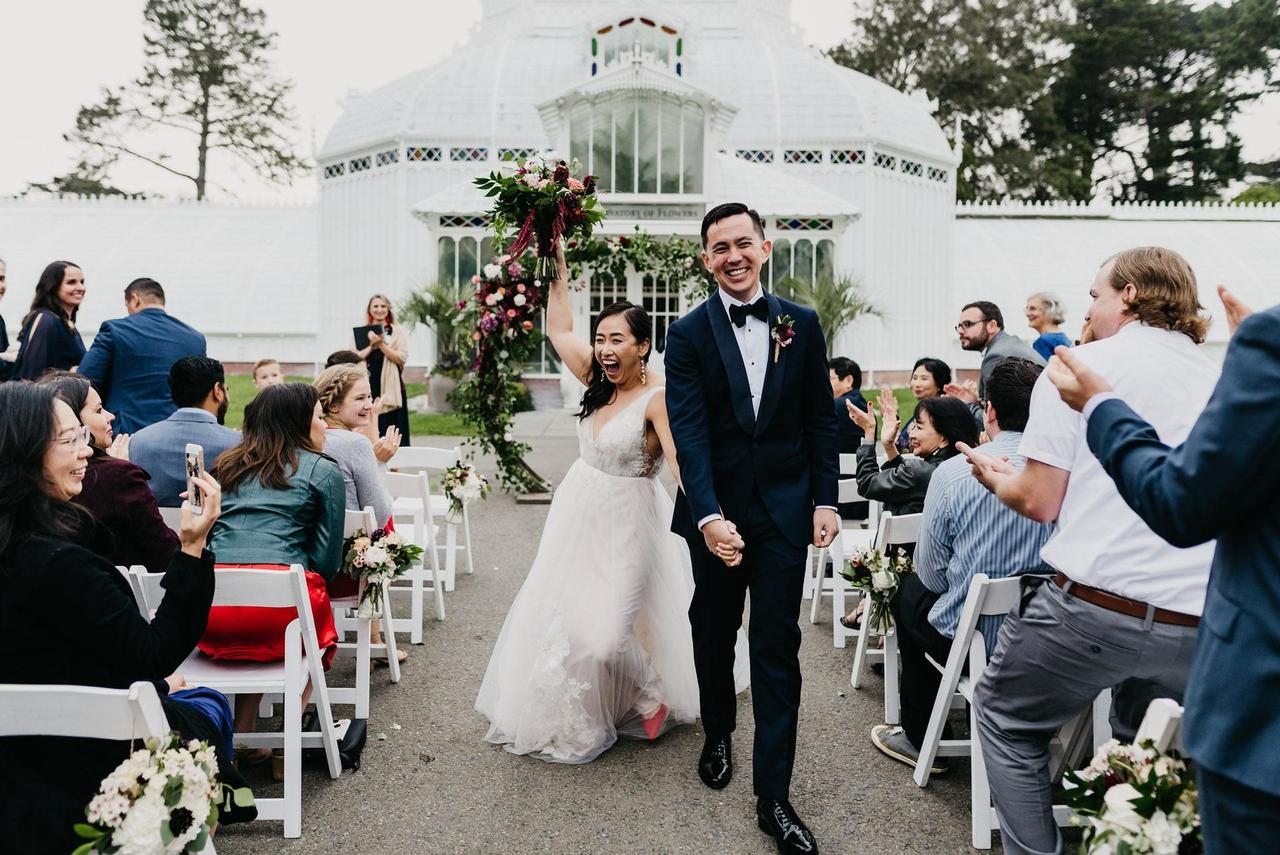 Conservatory of Flowers
San Francisco, California
We absolutely love this Victorian wedding venue (and San Francisco landmark!) in Golden Gate Park. You can host your wedding entirely outdoors, or both indoors and out. The Palm Terrace is our favorite space, with the majestic Conservatory as its backdrop. For more intimate indoor weddings, host your event inside the Conservatory or in the Orchid Pavilion. While this venue can host weddings of up to 400 guests, micro wedding packages are also available.
Learn more about the Conservatory of Flowers »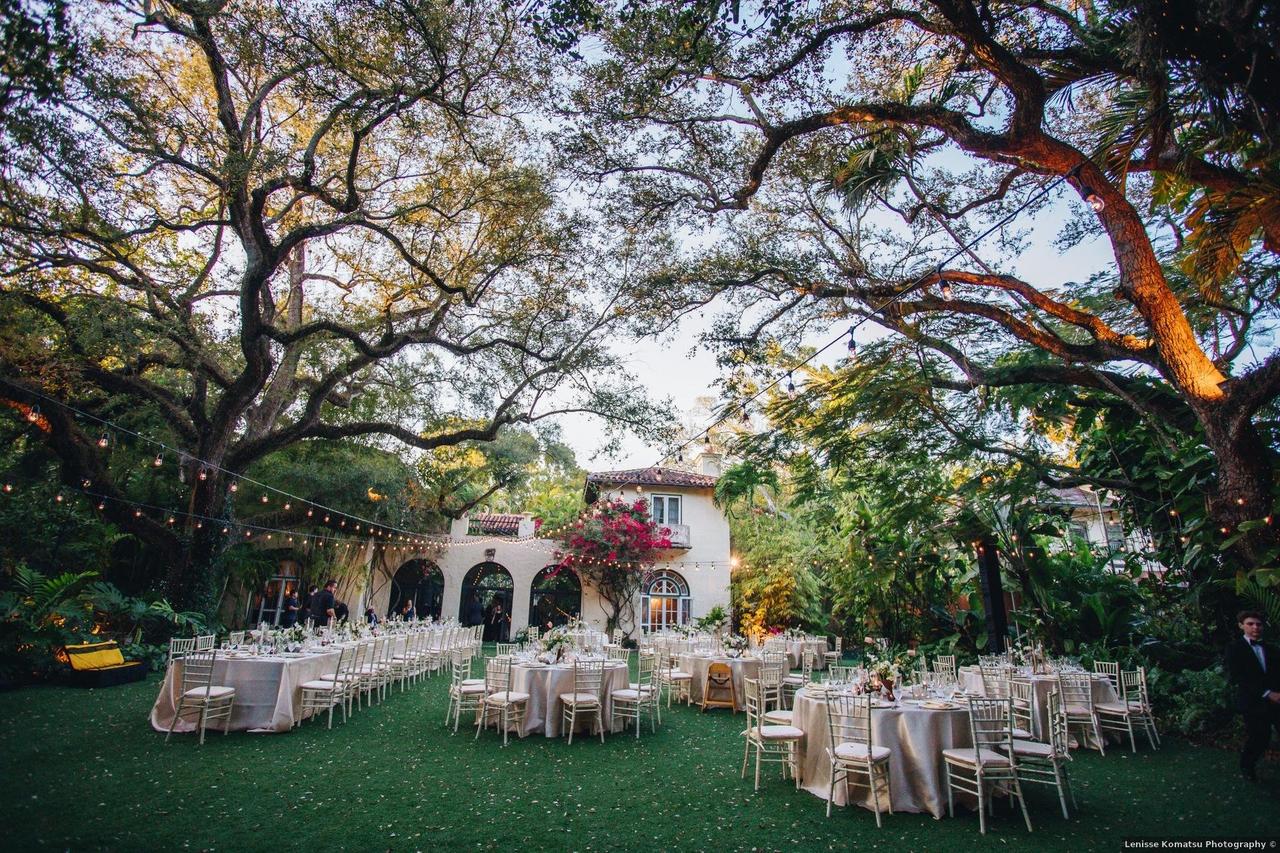 Villa Woodbine
Miami, Florida
This historic Mediterranean Revival estate in Coconut Grove is an absolutely stunning location for weddings—and of course, the Miami sunshine is pretty amazing, too! Owned by Bill Hansen Catering & Event Production, Villa Woodbine offers a stress-free wedding planning experience, as catering and other services are handled in house. You'll love the gorgeous gardens complete with majestic oak trees, and the option to have an entirely outdoor or tented wedding on the grounds.
Learn more about Villa Woodbine »


Haiku Gardens
Kaneohe, Hawaii
What could be dreamier than a destination wedding in Hawaii? For the ultimate tropical wedding, Haiku Gardens is one of the most naturally beautiful venues in the country, if not the world. Say "I do" surrounded by lush greenery in the private botanical garden or in the open-air Tahitian Chapel. Lunchtime receptions can be held in the on-site restaurant, Haleiwa Joe's, which can accommodate up to 175 guests and offers views of the Ko'olau Mountains. An in-house wedding planner will ensure that your big day runs smoothly.
Learn more about Haiku Gardens »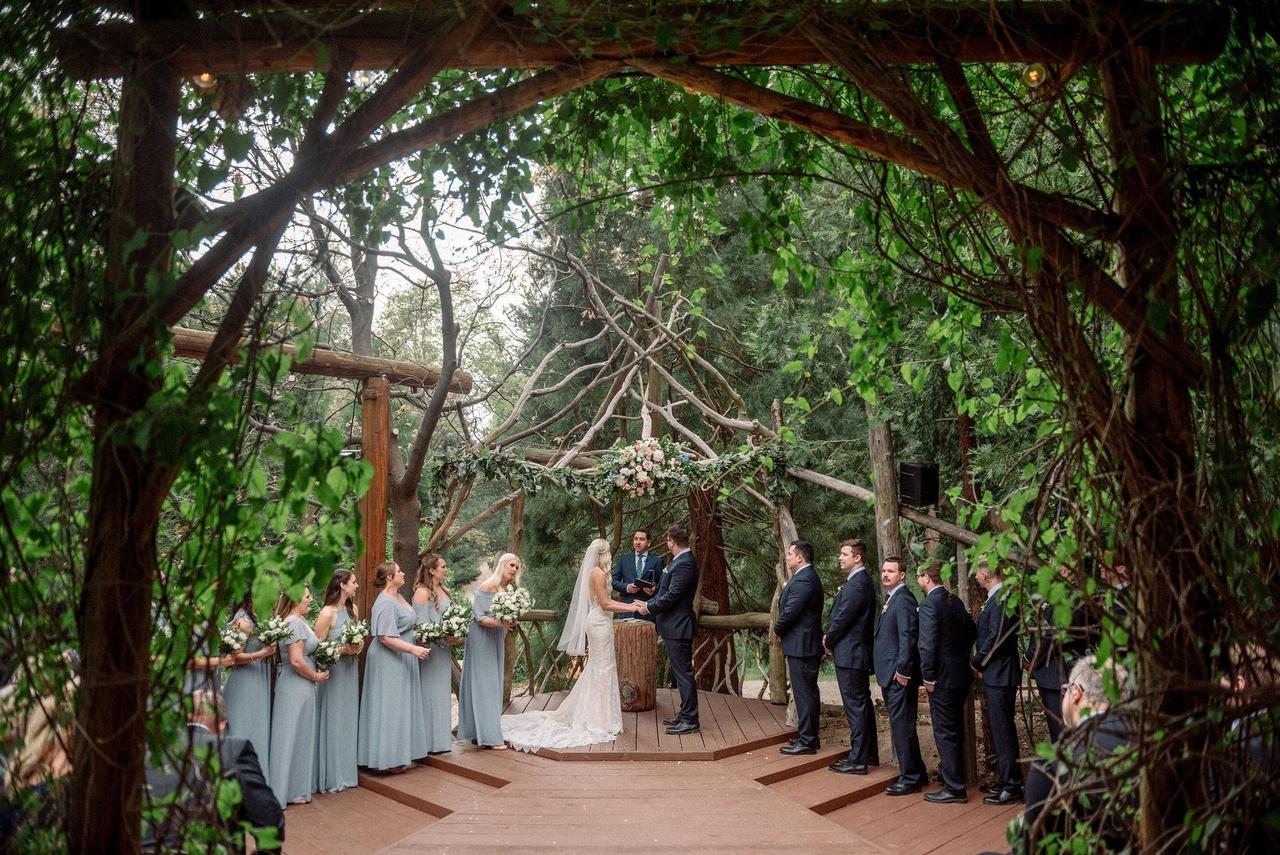 Arrowhead Pine Rose
Twin Peaks, California
This romantic wedding venue in San Bernardino County has enchanted forest vibes. The Log and Branch gazebo is the perfect site for a woodland wedding ceremony. Up to 165 of your dearest can watch your "I dos" while seated in a multi-tiered amphitheater. The trellised reception area is the perfect site for dinner and dancing, complete with rustic-glam chandeliers and string lights. And for the ultimate destination wedding weekend, you and your guests can stay in the on-site cabins.
Learn more about Arrowhead Pine Rose »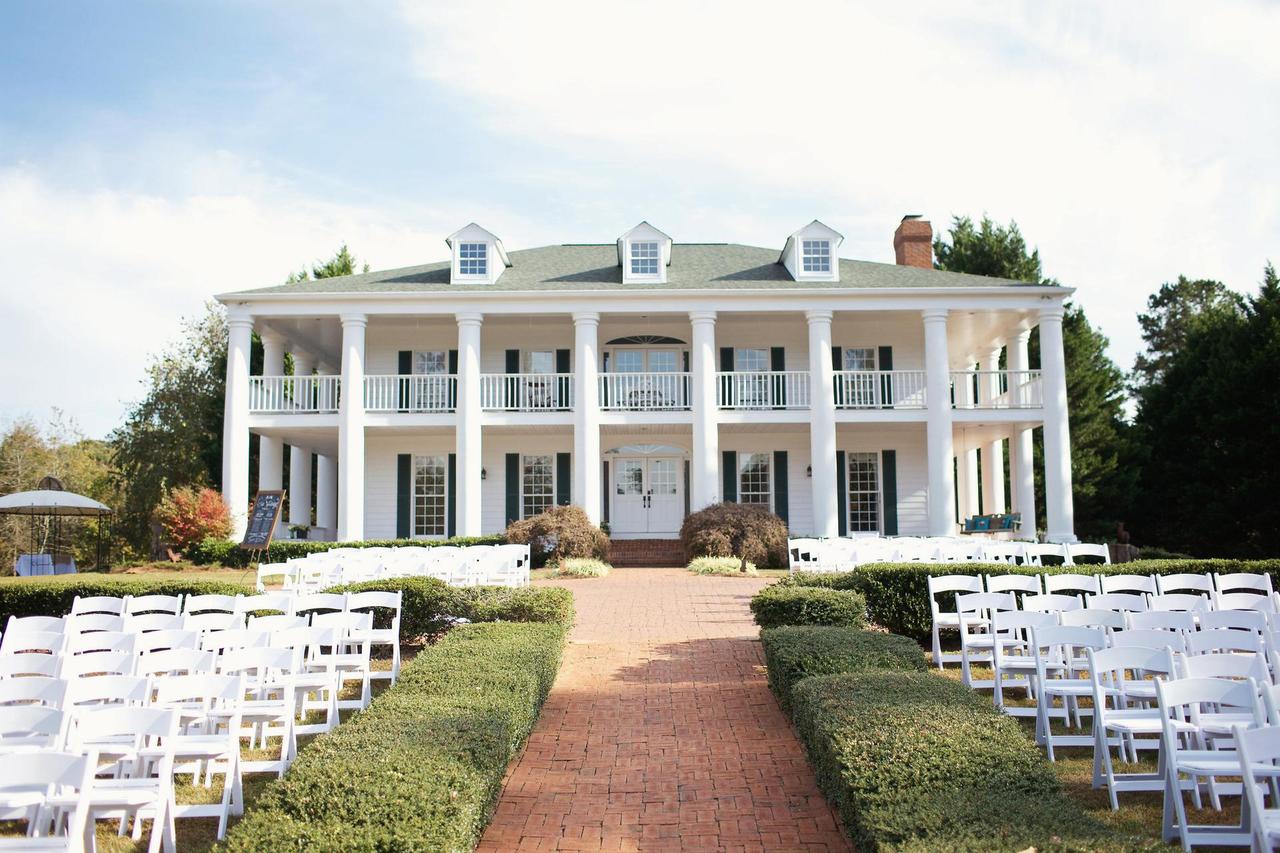 Sanctuary Estate
Cleveland, Georgia
If a private and secluded mansion feels like the ultimate romantic wedding venue to you, Sanctuary Estate, in the Northeast Georgia mountains, is definitely worth checking out. Host your ceremony in the formal English garden, followed by a reception outdoors or inside the barn. This historic venue can host weddings and events of up to 200 guests.
Learn more about Sanctuary Estate »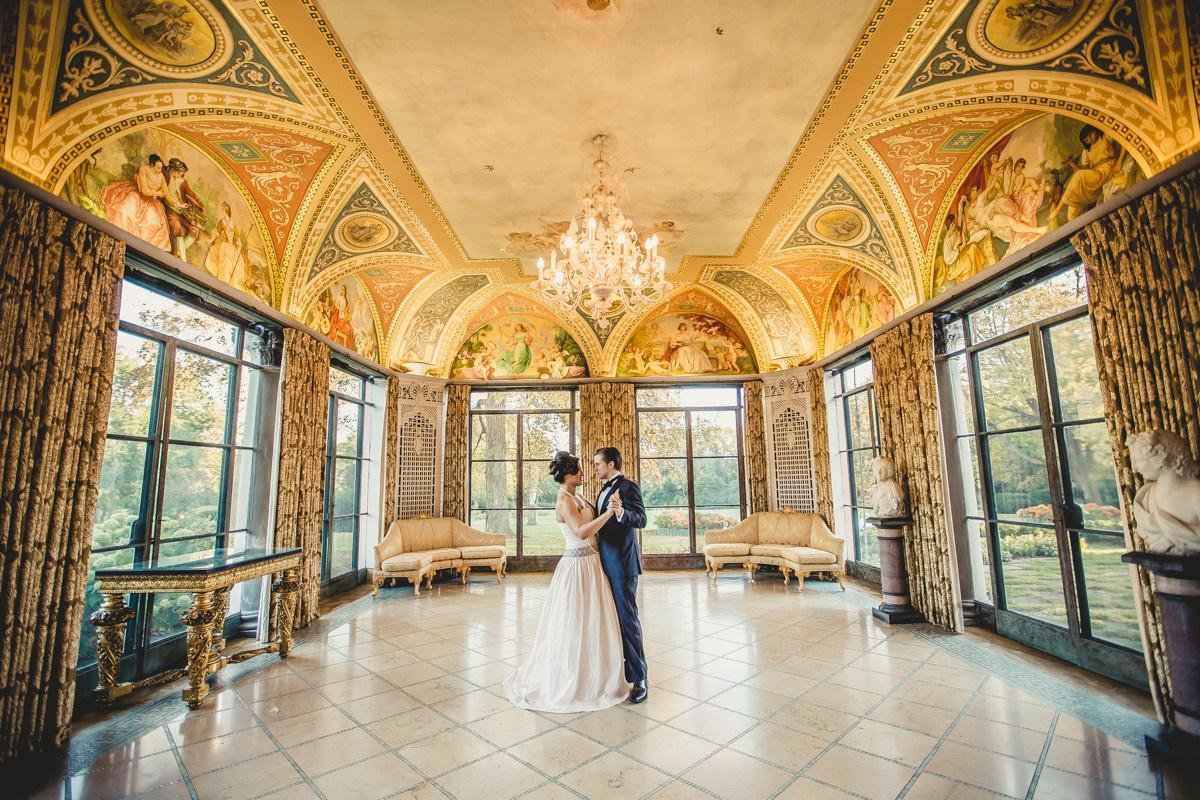 Loyola at Cuneo Mansion
Vernon Hills, Illinois
While a wedding at Versailles might not be in the cards, this Chicago-area estate certainly comes close. The ornate, early-20th-century mansion can accommodate weddings of up to 300 guests, and has some of the most stunning landscaping we've seen. Wedding ceremonies can be held on the 100-acre grounds, with cocktail hour on the patio and a reception in the glamorous Pavilion Ballroom. This venue offers many incredible photo backdrops, both indoors and out.
Learn more about Loyola at Cuneo Mansion »
Montage Palmetto Bluff
Bluffton, South Carolina
For the ultimate South Carolina wedding weekend, the Montage Palmetto Bluff has it all: beautiful property, multiple indoor and outdoor event spaces, on-site accommodations for your crew, and Southern charm in abundance. Host your ceremony on one of the expansive lawns or in one of the classic chapels, and enjoy your reception in a tent on the property on in one of the luxurious ballrooms. You can even host your rehearsal dinner on the resort's yacht!
Learn more about Montage Palmetto Bluff »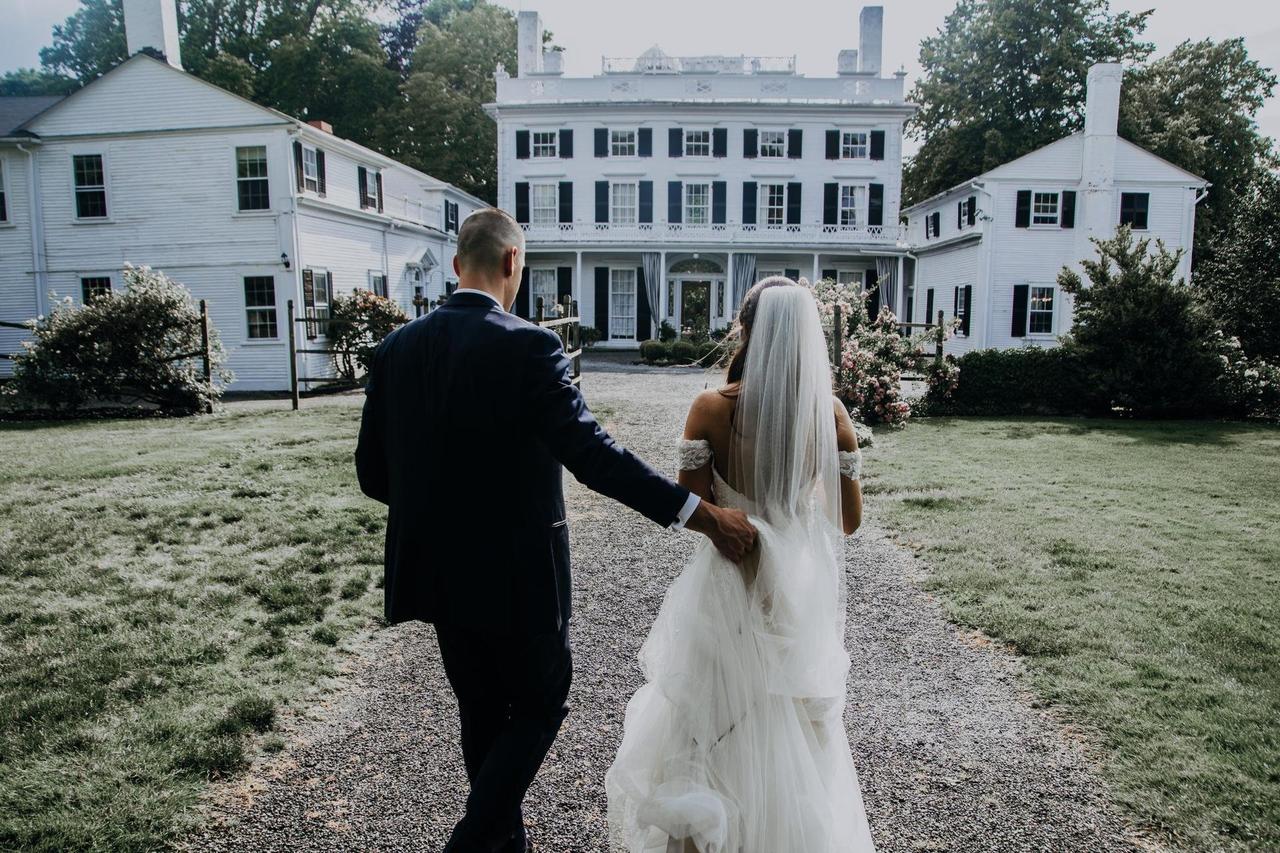 Linden Place Mansion
Bristol, Rhode Island
If a Great Gatsby theme sounds like your idea of a romantic wedding, you'll absolutely love this New England mansion that's full of Old World charm. This venue is steeped in history, and actually served as a location for the 1960s film version of The Great Gatsby. The rose and sculpture gardens make beautiful settings for ceremonies and wedding portraits, and the Carriage House Ballroom is the ultimate reception space. This venue can host weddings and events of up to 200 guests, and renowned caterer Russell Morin Fine Catering & Events will create a custom menu for your special day.

Learn more about Linden Place Mansion »