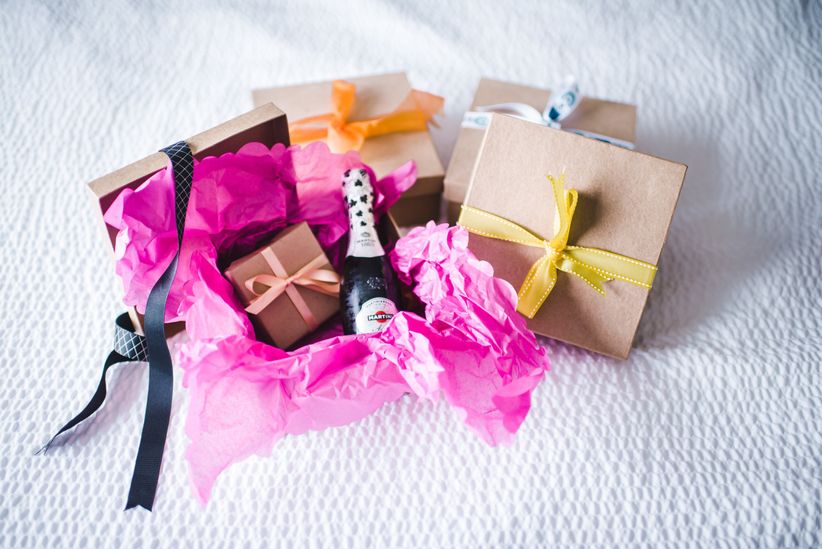 Photo: Randy + Ashley
Engagement season is officially upon us and that means you'll probably have a few lovebirds in your life announcing some big news in the coming weeks. You'll want to start browsing engagement gift ideas well in advance, as finding just the right present is no easy feat. Luckily, we've taken out all the guesswork of what to buy with a round-up of unique engagement gift ideas for budgets big and small. Whether you're congratulating a sibling, co-worker, cousin, or a dear friend, make sure to wow them with a something they'll truly love. Trust us - they'll be touched by both the gift and the heart behind it.
Check out some of our favorite engagement gift ideas for the newly-affianced pair in your life.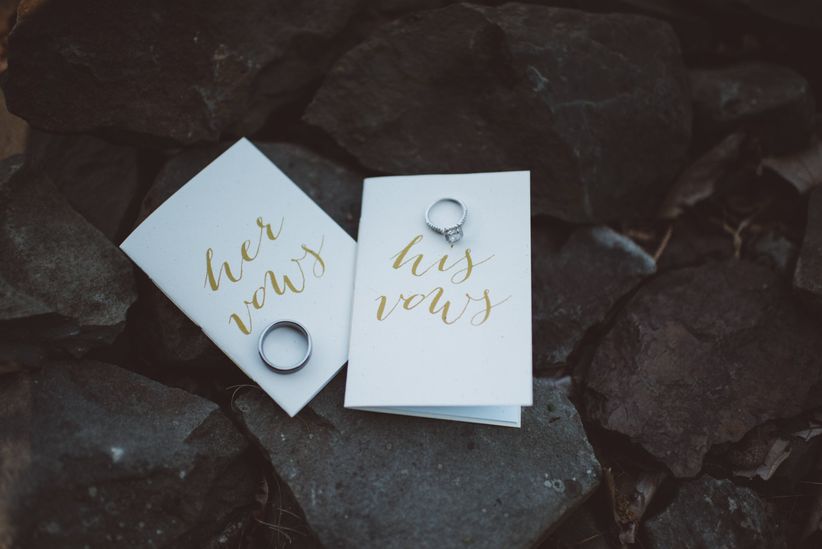 Photo: Athena Pelton Photography
Budget-Friendly
Vow Books
Beautiful vow books are currently all the rage in wedding ceremony trends but not without good reason. They put those meaningful, love-filled words into a keepsake that couples can treasure forever. Order a stunning letterpress style for gift they'll both adore.
Handcrafted Candle
There's nothing that says romance like a gorgeous candle. Opt for a lovely scent like vanilla, rose, or lavender or go with an on-theme buy like this Love That Burns candle by Tatine.
Champagne Flutes
A great bottle of champagne (plus a set of matching flutes or wine glasses!) is the ultimate in engagement gifts for couples. Because when it comes to celebrating such exciting news, you can never have too much bubbly on hand.
Wedding Planning Book
Take a trip to your local bookshop and browse the weddings section for a unique engagement gift idea brides and grooms will love. Be sure to select a read that feels true to their style and you'll be armed with a gift that strikes just the right balance of practical and pretty.
Porcelain Ring Dish
Truth be told, this is one of the engagement gift ideas you can never go wrong with. Choose a stunning porcelain ring holder like this and you'll have a gift that will be treasured.
Relationship Book
If you're looking for engagement gift ideas that go a bit outside the box, think about picking up a great addition to their reading list. Books like The 5 Love Languages come highly praised from engaged and married couples alike and will be a fun and helpful read before the walk down the aisle.
Wedding Magazine Subscription
A year-long subscription to a bridal magazine makes a perfectly thoughtful cute engagement gift for a best friend or any newly engaged couple in your life. It's a little something they'll receive month after month and will be a seriously useful tool as they enter the beginning stages of wedding planning.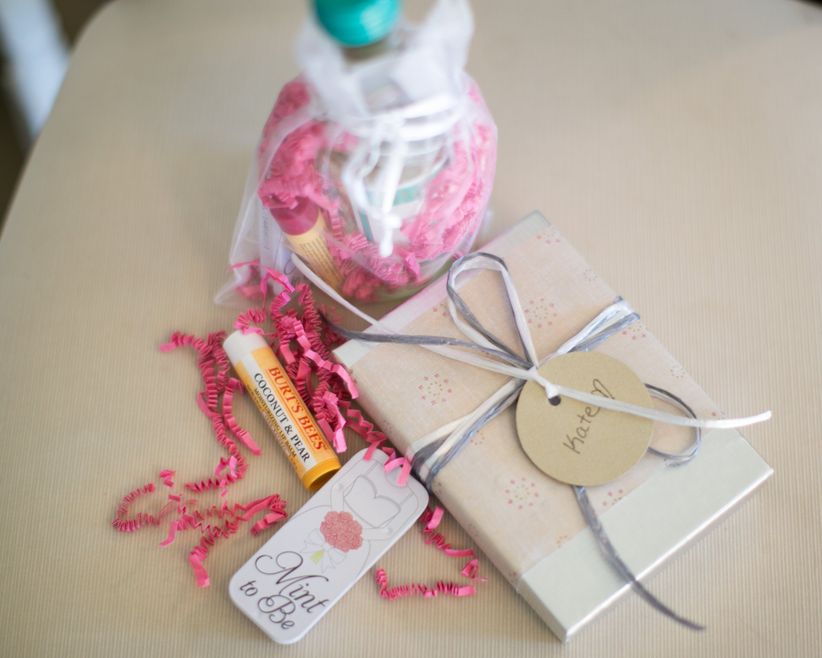 Photo: Cadey Reisner Weddings
Splurge-Worthy
Couples Massage
Let's face it - the months of wedding planning can be stressful and a couple's massage is the perfect escape. Simply grab a gift card to a local spa and they can book an appointment when it's most convenient in their schedules.
Honeymoon Fund
If the couple has set up a wedding registry and decided on a destination for their post-wedding escape, consider contributing to their honeymoon fund for a unique and highly useful gift. It may not fall under the category of an engagement present you can wrap, but you can rest assured that it certainly won't go unused.
Custom Print
This truly unique engagement gift idea is perfect for the art and home decor loving couple. Browse online or commission a local artist to create a print including their couples' names, silhouettes, or hand-drawn portraits for some lovely wall art they can hang in their love nest.
Personalized Gift
If you're looking for engagement gifts for your best friend, take the basic gift up a notch with something personalized for the newly engaged. You can go with the couple's first names, a monogram, or a single last name initial (if appropriate for the couple) and add it on a picture frame, coffee mugs, cutting board, blanket, champagne flutes - you name it.
Date Night
Remind them to keep dating one another during the wedding planning season with a gift card to dinner and a movie, a wine bar and an art museum, a brewery and tickets to a live show … the options are endless. They'll love any excuse to steal time away just the two of them and your thoughtfulness won't go unnoticed.