8 Creative Engagement Party Ideas That Won't Break the Bank
Looking for engagement party ideas on a budget? Here's how to throw an engagement party that's unique but won't drain your bank account.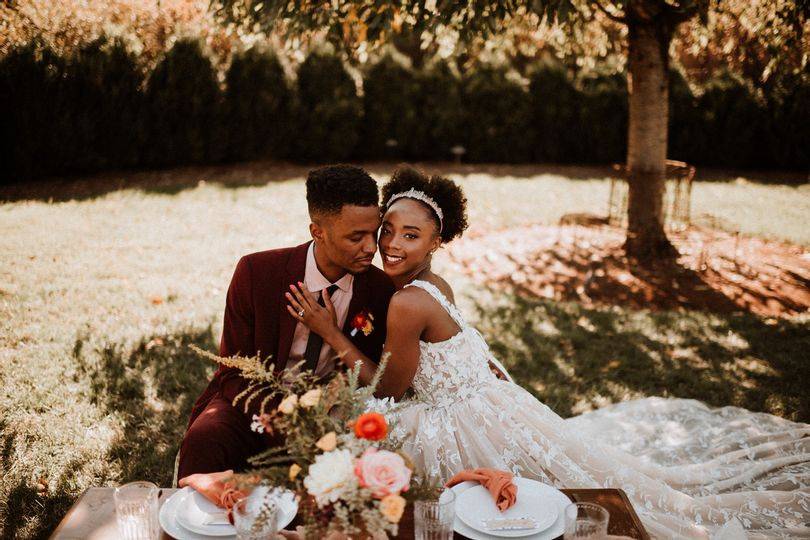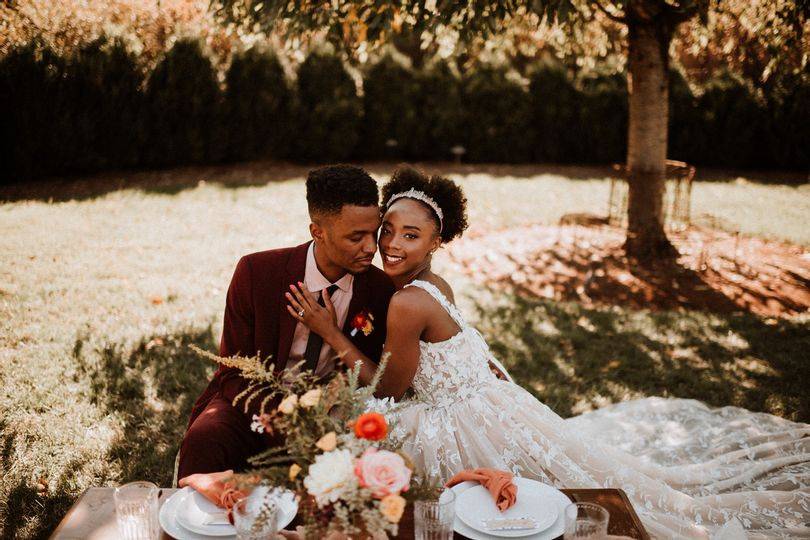 You're engaged—congrats! Now comes the fun part: celebrating the joyous occasion with family and friends. We know with the wedding approaching, you're likely stressed about planning an additional event (not to mention paying for one). To help, we rounded up eight engagement party ideas that won't break the bank. Plus, you can find budget-friendly ways to personalize your celebration so your event feels perfectly tailored to your love story.
If you're hosting the event in honor of the happy couple, these ideas will still work too. In fact, they'll help you save on extra costs so you can simply focus on celebrating the lovebirds. Keep scrolling to find out everything you need to know about this pre-wedding party and to see our favorite budget-friendly engagement party ideas.
What is an engagement party?
An engagement party is exactly what it sounds like: a celebration of a couple's official engagement. Typically, it's a gathering of friends and family who will be attending the wedding. For distant family members or friends that live in other places, it's a wonderful opportunity to bond even more with the couple. For the couple, it's a great time to share details of their relationship with everyone prior to the wedding. An engagement party isn't a mandatory pre-wedding event, but it's a lovely way to celebrate your relationship milestone with the ones you love most.
Who throws the engagement party?
There aren't any rules around hosting a wedding. If a family member or friend wants to plan an engagement party for the couple, they certainly can. However, if the couple would rather host an event themselves, that's perfectly fine.
What do you do at an engagement party?
An engagement party is all about celebrating. After all, the couple is going to get married! Whether the guests partake in other forms of entertainment is up to whoever hosts the event. If, for example, you're hosting a backyard engagement party, guests might play lawn games like cornhole. Or, if you're planning a vintage engagement party, retro trivia questions could be fun.
Who do you invite to an engagement party?
Typically, you'd invite friends and family members who are also invited to the wedding. Inviting someone to your engagement party and not inviting them to the wedding could cause hurt feelings, so it's best to steer clear of that situation whenever possible. You can invite both friends and family members, or you can plan two separate parties: one for family and one for friends.
Engagement Party Ideas on a Budget
Between the bach party, shower, rehearsal dinner and actual wedding, we know there are sizeable costs associated with weddings. That's why we rounded up eight creative engagement party ideas that won't break the bank.
1. Plan a backyard engagement party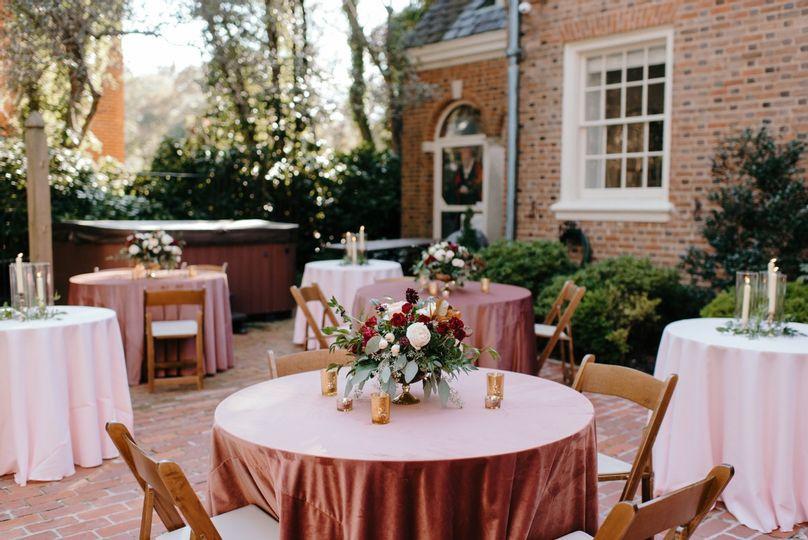 We love the idea of hosting a backyard engagement party because it's extremely cost-effective. Plus, it's a safe way to celebrate together in light of the coronavirus pandemic—assuming you and your guests follow proper protocol (wear masks, stay six feet apart and wash your hands frequently).
Rather than renting out a venue, simply invite your guests to come hang out in your backyard space. Plus, the number of backyard engagement party ideas are absolutely endless. Plan a low-key barbecue with lawn games or a formal cocktail party with twinkling lights. Think about your love story and see if you can incorporate it into the theme. If you met at college, host a backyard letterman jacket. Or, if you're looking for creative engagement party food ideas, simply serve your favorite snacks and drinks for the occasion. Pro tip: Ask other guests to bring refreshments to cut costs. If you're looking for engagement party favors, consider favorite family recipes, local goodies or custom keepsakes. The more personal, the better.
2. Host a virtual engagement party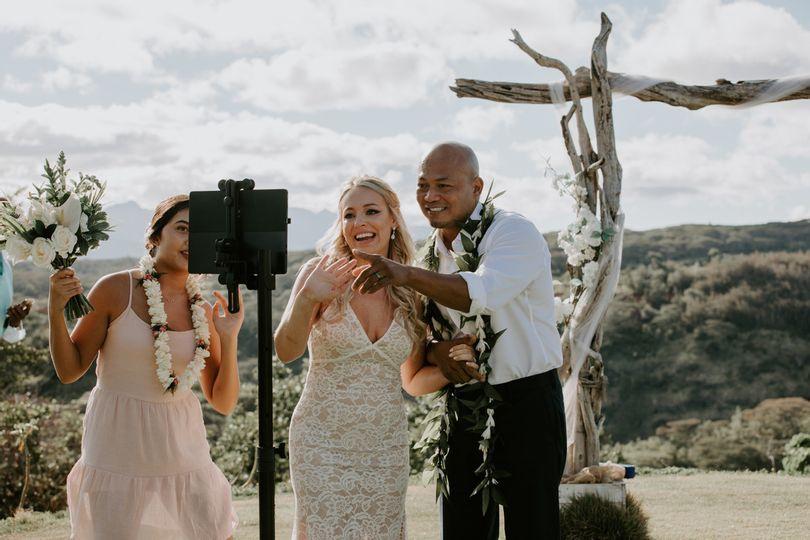 If you've gotten engaged amid COVID-19, your engagement party options are limited. As it's safest to avoid large indoor gatherings, we recommend thinking outside the box. Organize a virtual engagement party so everyone can celebrate safely. If there are simply too many people to be on a video call, break the guests up into small groups and spend time with each group. Send out simple printable trivia games or little celebratory gift boxes (fill them with home-baked goods, pictures or champagne).
3. Make it a surprise engagement party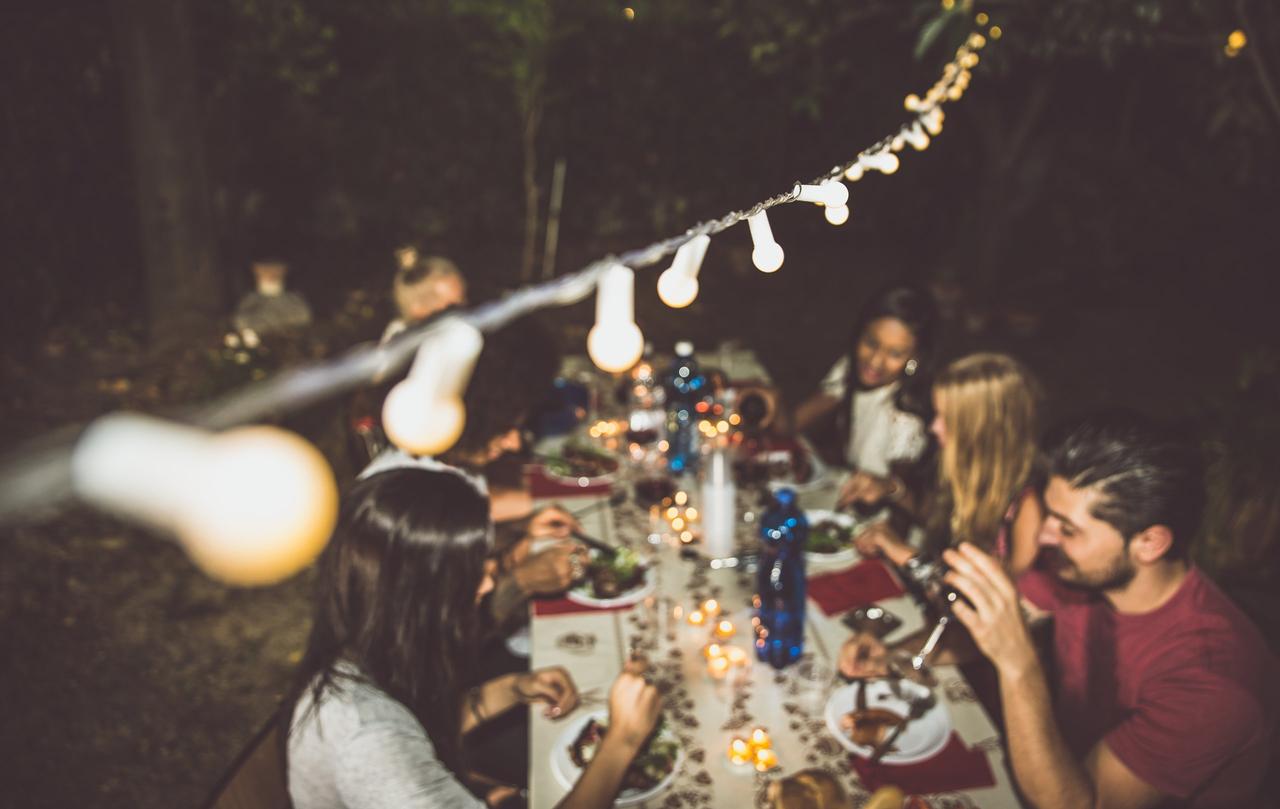 Catch the happy couple off guard by planning a surprise engagement party. If you're a friend or family member of the couple's, this is a great way to celebrate their love without overwhelming them with more planning or spending. Organize an entire party and bring them along to enjoy the final result. You can plan any kind of party you'd like here. Host a themed party based on their favorite television series, movie, song, hobby—anything you can think of. Bring them somewhere unexpected like a roller rink, an art gallery or a local brewery. You can also rent out space at a local restaurant, bar or event space to make the occasion even more special.
4. Opt for an engagement party brunch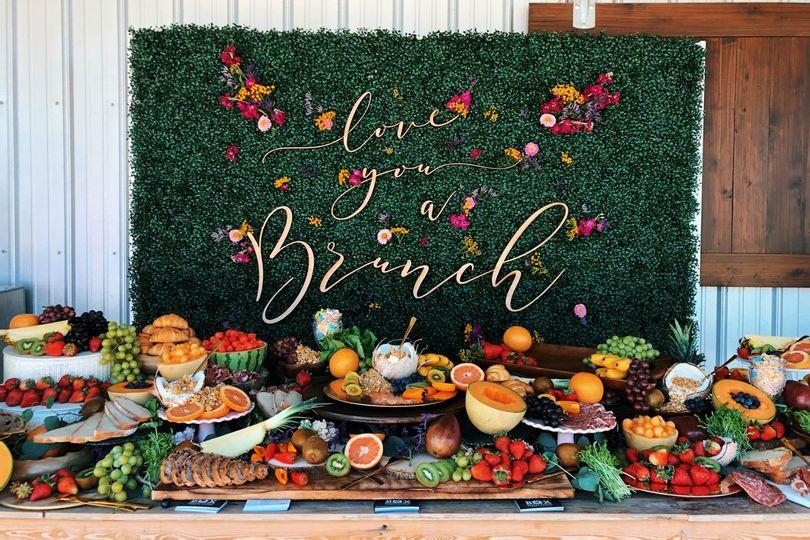 Who doesn't love brunch? Throw the happy couple a brunch-themed engagement party to celebrate their upcoming nuptials. We love this idea because it's much more affordable than a fancy dinner, but it still feels thoughtful and elegant. Whether you cater food into a space, make reservations at a restaurant or cook brunch yourself, your guests will definitely have a great time. Set up a mimosa station or a bloody mary bar to get the party started, and then serve up brunch staples (pancakes, eggs, waffles and fruit). If you're looking for affordable engagement party brunch ideas, consider asking everyone to bring an item to the feast.
5. Consider a winter wonderland engagement party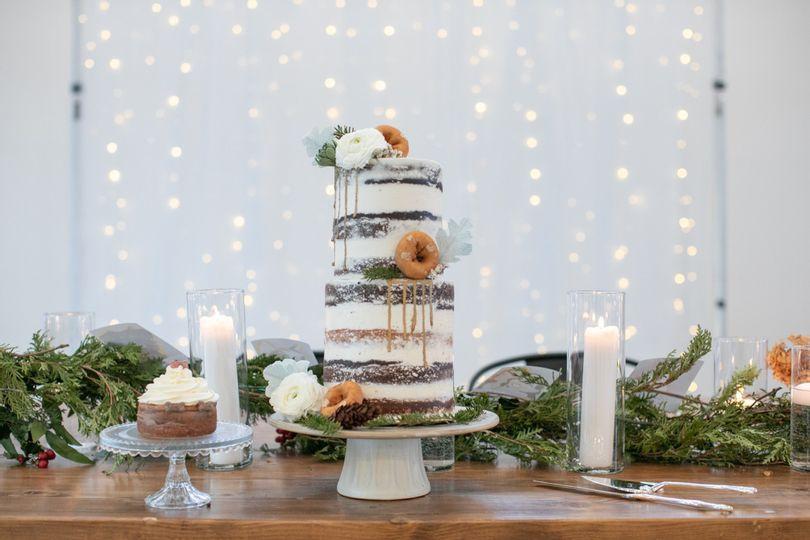 Fun fact: Most proposals take place between Thanksgiving and Christmas. If you popped the question during the colder season, celebrate that by planning a winter wonderland engagement party. Decorate the space with white winter-themed products, sparkly accents and frosted accessories for a modern, dreamy vibe. Serve cold-weather favorites, like warm apple cider and hot chocolate. For food, lean into seasonal staples like Christmas roast, mashed potatoes, and decorated sugar cookies. Play your favorite winter-themed songs to celebrate the season.
6. Organize a black and white engagement party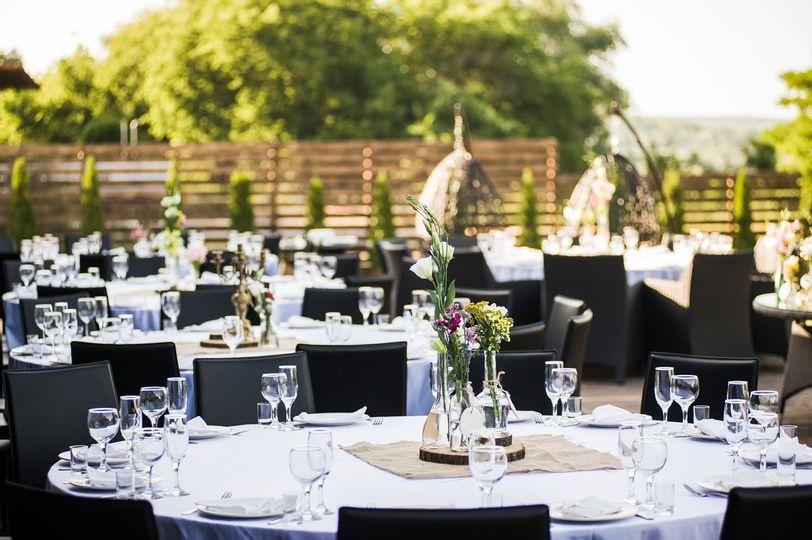 If you and your partner love to check out the latest upscale bar or restaurant, host an event that reflects that. Plan a formal black and white engagement party to celebrate your relationship milestone. Ask guests to rock their fanciest clothes and rent out a chic space like a loft, wine bar or hotel lounge. The amount of black and white engagement party ideas is limitless. Plan an elegant masquerade ball, a multi-course meal, or a simple cocktail party. Plus, if you're struggling with all of the engagement party cake ideas out there, a black and white theme narrows the choices down quickly.
7. Keep it casual with a picnic engagement party
Maybe your backyard isn't big enough to host the pre-wedding party you're envisioning—that's OK. Take your plans over to a local party for a lovely picnic engagement party. Bring all of the equipment you'd use for a backyard engagement party (utensils, drinks, cooler, lawn games, and more) to make the public space feel a little more like home. The park will serve as a gorgeous backdrop for all of the pictures at the party. Plus, it'll give everyone space to spread out and enjoy the fresh air.
8. Get creative with a vintage engagement party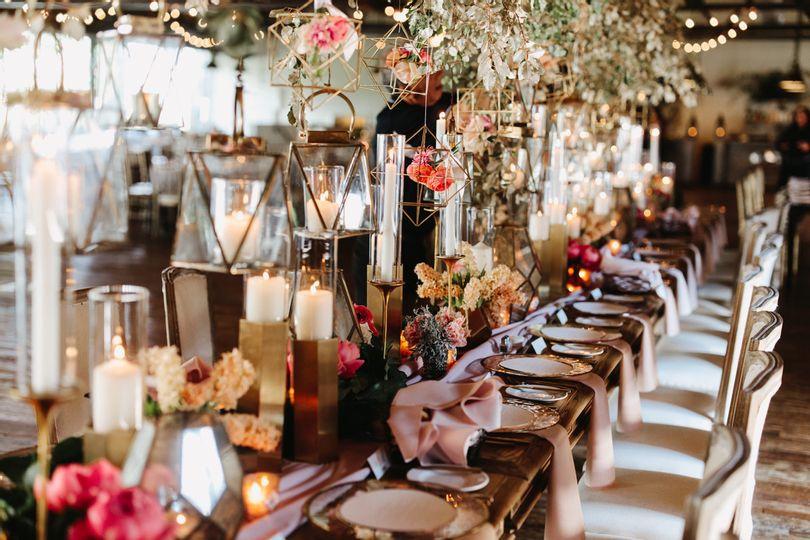 If you and your partner love a retro vibe, consider planning an engagement party to reflect that. There are so many vintage engagement party ideas that will make your party unforgettable. Ask guests to dress up for a Grease-inspired sock hop or throw a Gatsby-worthy bash with 1920s nostalgia. Fill the space with an old-school soundtrack and add in details like a typewriter for guests to write you well wishes or Polaroid cameras to collect memories.