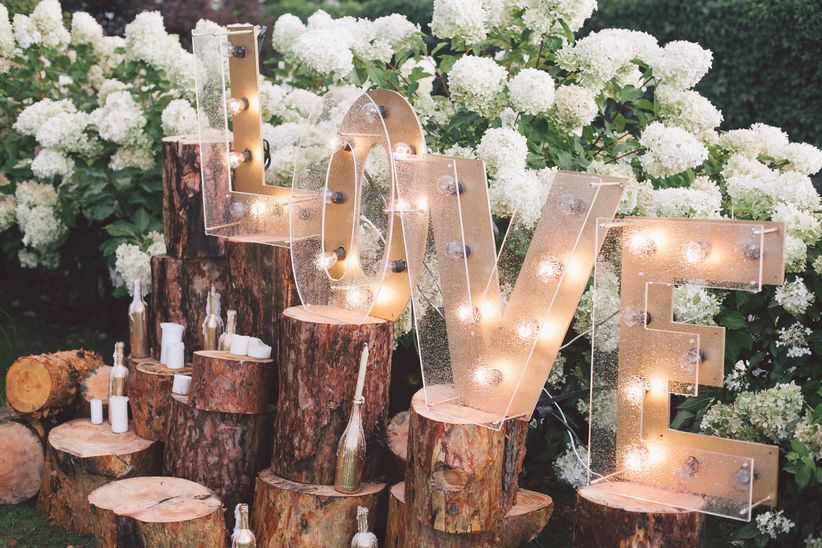 Have you recently #justsaidyes? Congrats! It's time to celebrate with one of our favorite pre-wedding events, the engagement party! And since planning an actual wedding can be pretty costly, you're probably looking for some great engagement party ideas on a budget. Traditionally held by the the bride's parents, the engagement party is a chance to pop some bubbly with close family and friends to kick start your wedding planning process. Thrown within a few months of the proposal, this event is where many family members get to meet for the very first time. Therefore, you'll want to make sure you cover all the essentials for a fun-filled engagement party that's also affordable.
Here are five easy engagement party ideas if you're on a budget.
Cut the guest list.
Remember that this party isn't your wedding, and you don't need to invite everyone who will be on your wedding guest list. Keep the party more intimate by inviting close friends and relatives and save the big party for your wedding day. Having a small engagement party will give you some additional wiggle room in your budget, allowing you to spend more on food and decor, while maintaining a laid-back and fun vibe. However, make sure that anyone you do invite to this celebration is also going to be invited to your wedding.
Decorate with candles.
One of our favorite engagement party ideas for those on a budget is using candles for a romantic, yet cost-effective, ambiance. Instead of opting for elaborate table decor, dress your tabletops with candle votives and dim the overhead lighting just a tad. Then check out your nearest florist or grocery store and pick up a few simple flowers for the event. You can easily decorate with fresh blooms placed in compotes or vases to add some pops of color to your party. The candle lighting also pairs well with any lush arrangement.
Include light entertainment.
You don't have to go all out when it comes to choosing the entertainment - that's what the wedding is for! Instead opt for a light music by playing a queued playlist that will keep the mood upbeat during your party. Games aren't required for an engagement party, but if you are worried about the party becoming dull we suggest setting a time to make a few toasts and introductions. That way you can easily say thanks to your guests for joining your celebration and also introduce important family and friends to one another.
Serve a simple menu.
If you're looking for engagement party ideas on a budget, don't feel the need to have a heavy multi-course meal. A sit-down dinner can easily add up, leaving your hands tied when it comes to expenses. Instead opt for light appetizers and bite-sized food. You can easily have a few tables filled with hors d'oeuvres and also either pass out champagne or create a simple mixed drink. Or you can even opt for a dessert spread instead (one of our favorite cheap engagement party ideas)! Instead of a dinner party, host the event after dining hours. Then plan a menu filled with tasty confections, like cake pops or flavored pies. This type of serving style lets guests eat and drink as they please and won't feel pressured to have a formal sit down dinner. This also lets you stick to that easy casual party vibe.
Skip the favors.
Guests usually won't bring a gift to an engagement party (though, if you've already created your wedding registry, your loved ones might send an engagement gift before or afterwards), therefore you shouldn't feel the need to go all out on favors. However, if you really feel the need to pass out some kind of favor to thank guests for attending your party, opt for something inexpensive. Some of our favorites include edible favors or some kind of handmade gift, such as handwritten letter or personalized item.