The Best Wine Tasting Bachelorette Party Destinations in the U.S.
A wine tasting bachelorette party might be ideal if you and your crew are looking for a slightly more sophisticated girls getaway. To help you decide, here are some of our favorite wine country bachelorette party destinations.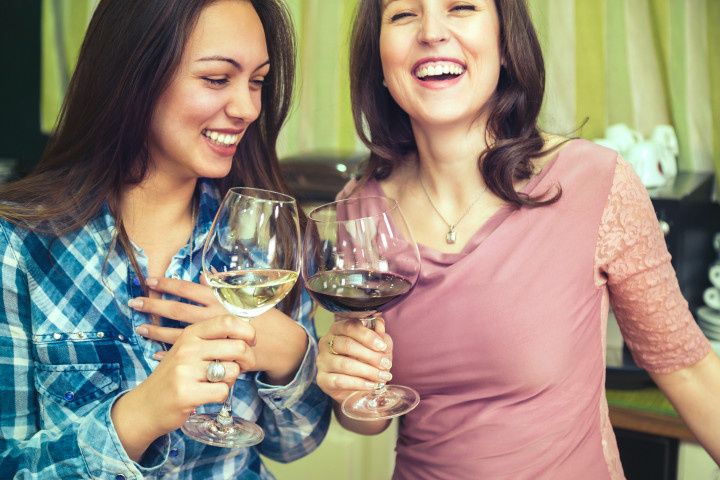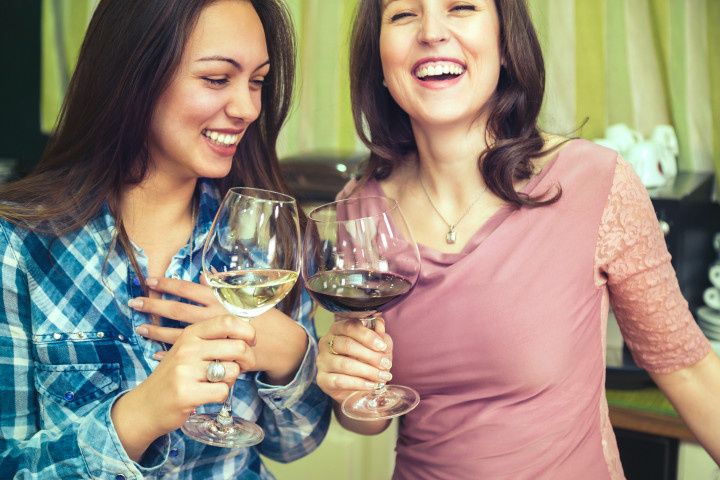 If you're looking for a single lady "last hoorah" with a sophisticated twist, a wine tasting bachelorette party might be the perfect option for you. Just imagine rounding up your crew, escaping to the rolling vineyards, and sipping your way through wine country, one glass at a time. Not only is a winery bachelorette party fun way to spend some quality time with your friends, but you might walk away with some wine connoisseur tricks to take future ladies' nights to the next level. There's a reason these wine-centric locals top our list of top bachelorette party destinations.
No matter which region of the country you choose, here are six wine tasting bachelorette party locations for a celebration to remember.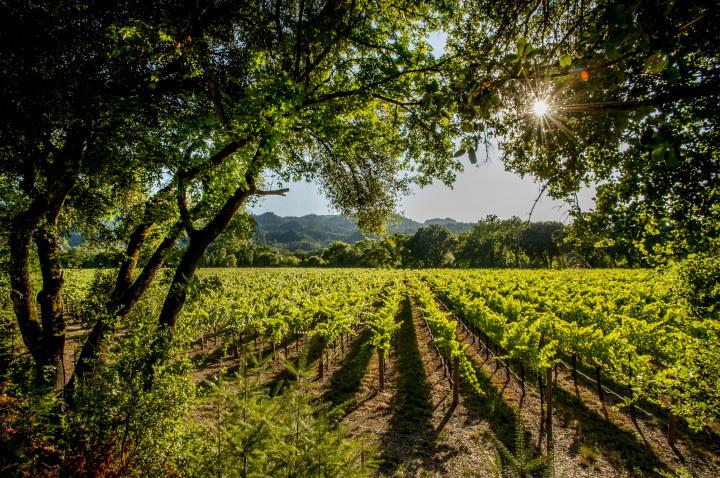 Napa Valley, California
Just north of San Francisco lies the sprawling vineyards of Napa Valley. It's a wine lover's paradise with more wineries than you could ever tour in just one visit. Best known for its Cabernet Sauvignon, this region is guaranteed to deliver an incredible glass of red, but also has plenty of options for white wine lovers, as well. To spoil your ladies with the ultimate wine country bachelorette party, snag a reservation at the Carneros Resort & Spa, The Meritage Resort & Spa, or The Westin Verasa Napa and you can expect top-notch amenities all across the resort. Plus, in between winery visits don't forget to take a dip in the pool, book treatments at the spa, or dine at one of Napa Valley's highly rated restaurants serving up the freshest foodie cuisine. To get more ideas for your wine tasting bachelorette party, check out our Napa Valley bachelorette party itinerary.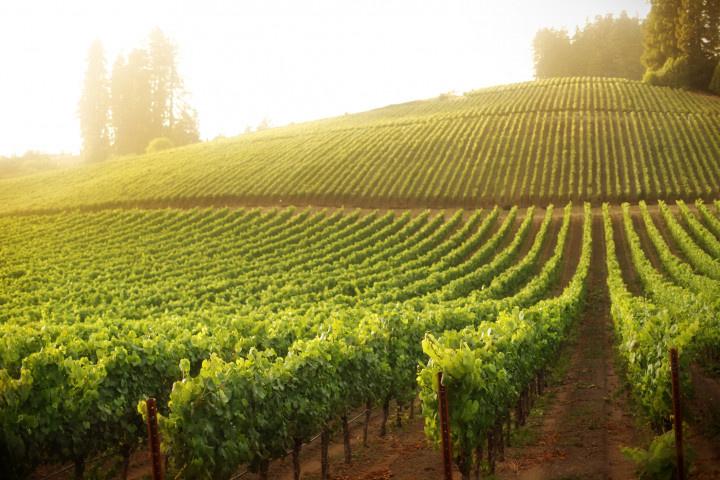 Sonoma County, California
Slightly west of Napa Valley you'll find Sonoma County, which is made up of many smaller wine regions spanning from Santa Rosa to the town of Sonoma. Often seen as a bit more laid-back and affordable than neighboring Napa, Sonoma County offers endless tasty wine sips, plus great hotels ready to pamper you and your ladies. Check out the beautiful Fairmont Sonoma Mission Inn & Spa, Kenwood Inn and Spa, or for a smaller boutique property, the Olea Hotel. Need an alternative form of transportation for your boozy adventures? Depending on your group's style, rent a limo, hop on a bus tour, or rent some bikes to pedal your way through the picturesque vineyards. There's no doubt a wine country bachelorette party in Sonoma Country will lead to some incredible memories with your favorite people. Here's our Sonoma bachelorette party itinerary.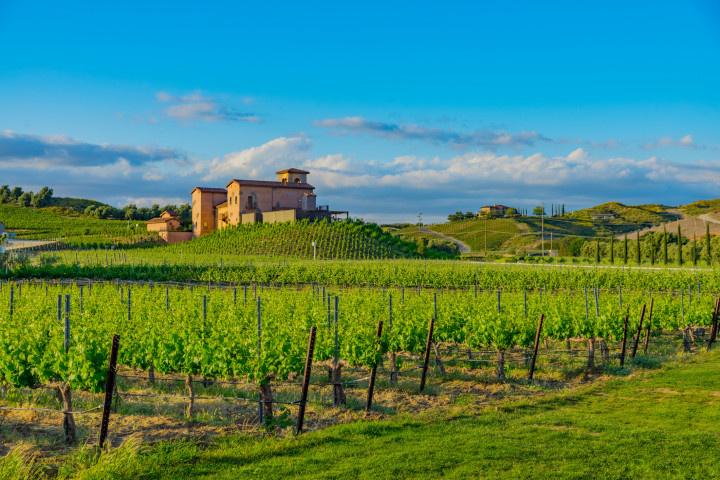 Temecula Valley, California
Venture down to Southern California and you'll find a hidden gem of California's lesser-known wine region, Temecula Valley. Situated about an hour north of San Diego or two hours south of Los Angeles, this pocket of lush, rolling vineyards would make a great choice for a wine tasting bachelorette party. Pick any of the region's charming inn's to call home base—including, the Ponte Vineyard Inn, Temecula Creek Inn, and the Inn at Churon Winery—and plot out a plan to explore the 40+ wineries right at your fingertips. If you're feeling up for a little adrenaline rush, book a hot air balloon ride over the vineyards to experience one of Temecula's biggest attractions.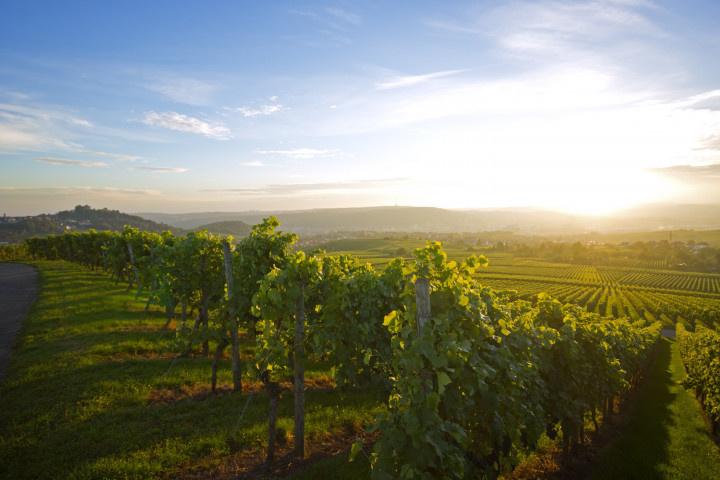 Texas Hill Country
California isn't the only state to produce top-notch wine and the Texas Hill Country proves exactly that. With over 52 wineries spread across the region, there's no shortage of places to keep your crew busy with some incredible sips along the way. Make sure Becker Vineyards, Pedernales Cellars, Grape Creek Vineyards, and Duchman Family Vineyards are on your wine tasting itinerary, and don't forget to fuel up in between stops in the area's host of local eateries. After a packed day of tastings, come back to relax at the La Cantera Resort & Spa, Hyatt Regency Hill Country Resort and Spa, or Tapatio Springs Hill Country Resort, and enjoy some much-needed R&R with your ladies. For more Texas destinations, check out our Austin bachelorette party itinerary and our Dallas bachelorette party itinerary.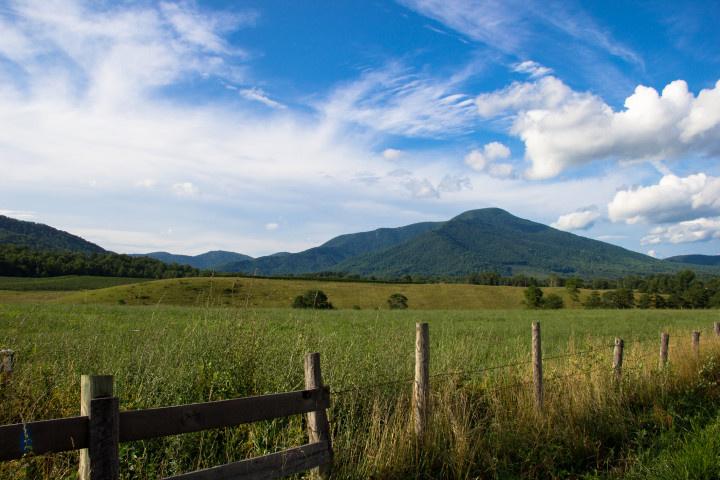 Charlottesville, Virginia
When planning a wine tasting bachelorette party, don't forget to include Central Virginia's wine region on your list of potential locations. Follow the official Monticello Wine Trail for 33 member-affiliated wineries ready to serve up some of the best sips in the Mid-Atlantic. Along the trail, you'll find impressive rolling vineyards in the quiet countryside, plus top-rated wineries that could give Northern California a run for its money. Make sure to stop at Keswick Vineyards, Barboursville Vineyards, Horton Vineyards, and Pippin Hill Farm & Vineyards (some of the best wineries for bachelorette parties) for delicious wines and beautiful settings. Plus, when you're ready to call it a day, head to the Omni Charlottesville Hotel to stay in the heart of Charlottesville or opt for something off the beaten path at The Clifton.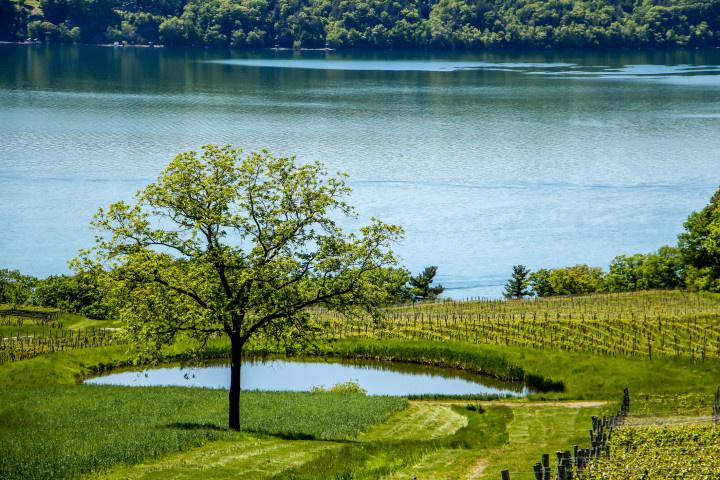 Finger Lakes, New York
The East Coast has its fair share of great wine tasting opportunities, and the Finger Lakes in upstate New York offers one of the area's best getaways. With multiple wine trails to choose from, you can easily find a wine tasting bachelorette party itinerary that suits your style. Or, simply follow the region's largest route, the Seneca Lake Wine Trail, featuring 30+ spots along the way. If you're interested in a one-of-kind stay, book at the Belhurst Castle and Winery in Geneva or unwind at the Watkins Glen Harbor Hotel right on the edge of Seneca Lake. When you and the girls aren't busy with your next wine tasting, get out in nature to explore some great hiking and beautiful waterfalls—Rainbow Falls and Eagle Cliff Falls are two of the Finger Lake region's must-sees. Or, if you're looking to tack on a trip to the Big Apple, check out our NYC bachelorette party itinerary.