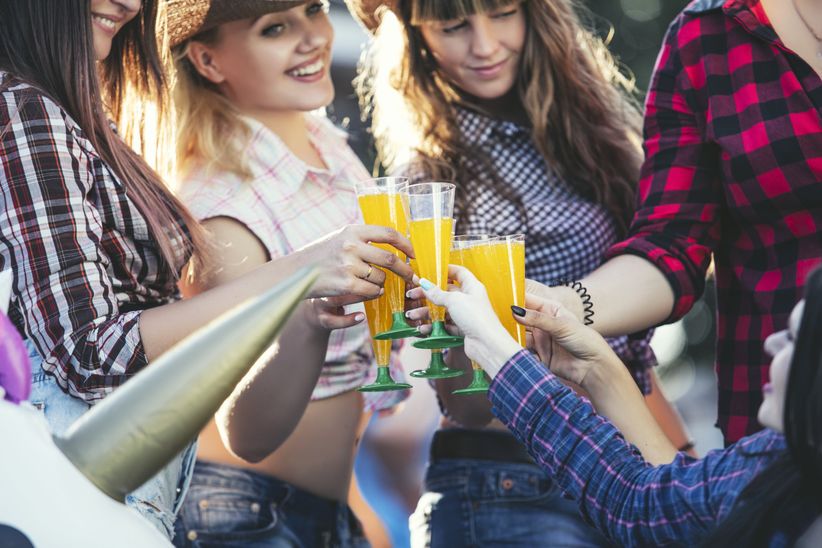 Want a side of Southern hospitality with your bachelorette party? Hit one of the best bachelorette party destinations in the South for heaping helpings of charm, balmy weather, culture, history, and amazing food—not to mention, locals who know how to let loose!
From laid back beach towns to always-on party paradises, here are the best bachelorette destinations in the South.
Charleston, South Carolina
If you've seen highlights from this stunning city on TV's Southern Charm, you'll already be acquainted with its gorgeous scenery and party-ready energy. One of the south's most beautiful cities, a Charleston bachelorette party offers you all the trappings of a beachside getaway (hit up Folly Beach for sun and sand) plus all the amenities of a southern city, like top-notch bars and restaurants, clubs and entertainment. Stroll past Rainbow Row to soak in the city's inimitable architecture, take an old carriage ride to tour the historic district in style, then take on King St. once the sun sets for unbeatable nightlife (be sure to grab a table at once of Charleston's many rooftop venues for a sparkling view!). Who knows? You and your gang might even end up on TV! (So dress cute.)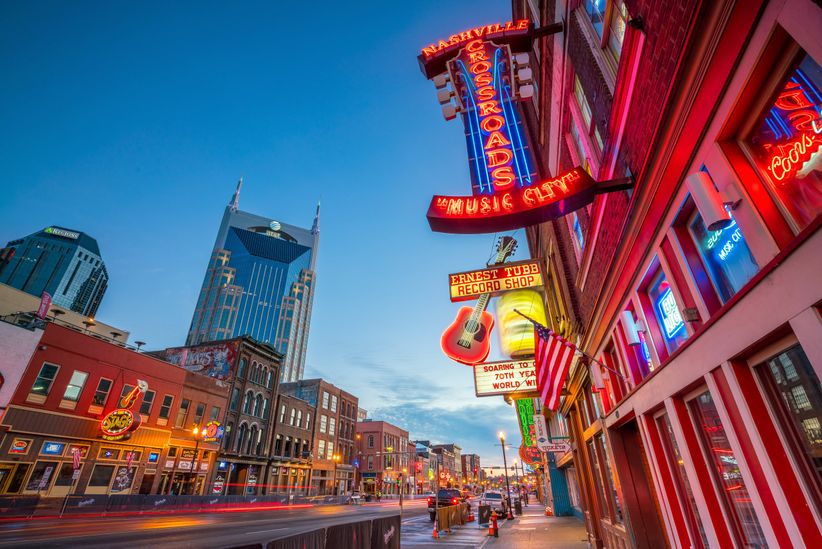 Nashville, Tennessee
Nashville is one of the best bachelorette party destinations in the South, but do you know why? Let us count the ways: Must-see sights like the historic RCA Studio B and the Country Music Hall of Fame for music lovers or basically anyone who's ever had a favorite song, steamboat cruises along its colorful harbor, whiskey distillery tours so you can learn while getting a buzz… oh, and all the fried chicken you've ever dreamed of. And with a downtown strip crammed with rockin' saloons, lounges and clubs, you don't need big plans for after dark—just pack a pair of false eyelashes and perhaps come ready to sing. Want to set yourselves apart from the dozens of other bachelorette parties roaming Honky Tonk Row? Head to the East Nashville neighb, a hipster enclave with plenty to eat, drink and do that don't require cowboy boots.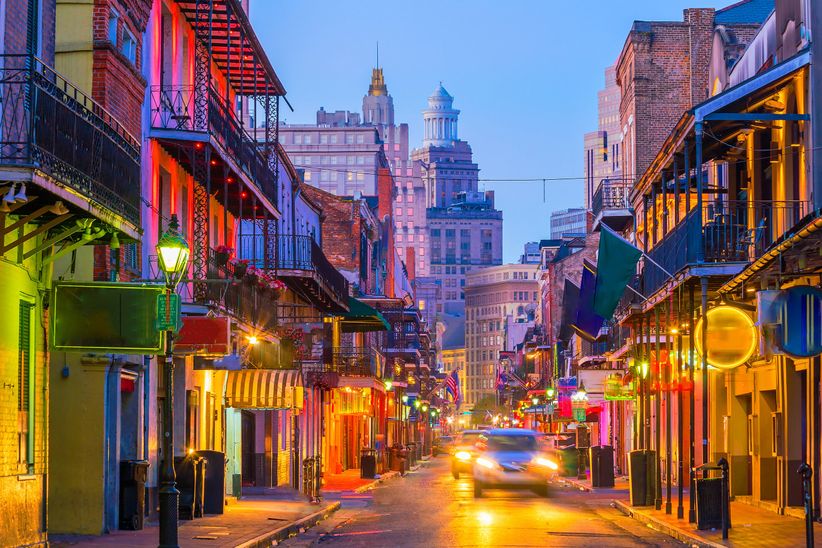 New Orleans, Louisiana
Yes, New Orleans has been one of the best bachelorette party destinations in the South for generations, but there's so much more to do in this vibrant, history-rich city than storming Bourbon St. with a million other bachelorette sash-sporting squads. So, yes, go for the gorgeous weather and no laws against drinking liquor out in the streets, but stay for all of the fun experiences your girls will never forget. Like, quirky little DIY museums including a Voodoo Museum and Pharmacy Museum (yes, you can drink here), city-wide bike rentals that'll get you to lesser-trekked but super-cool neighbs like the Warehouse District and Garden District in a flash (please don't drink on these), and a cajun cooking class at the storied New Orleans School of Cooking (yes, you can drink here). Or you can bust out of town for a bit and head to an airboat swamp tour (gators almost definitely guaranteed) and still make it back in time to glam up for jazz and sazeracs. Bourbon St., schmourbon street! (But the craziness that is Bourbon St. is worth at least one glimpse, so don't skip it entirely.)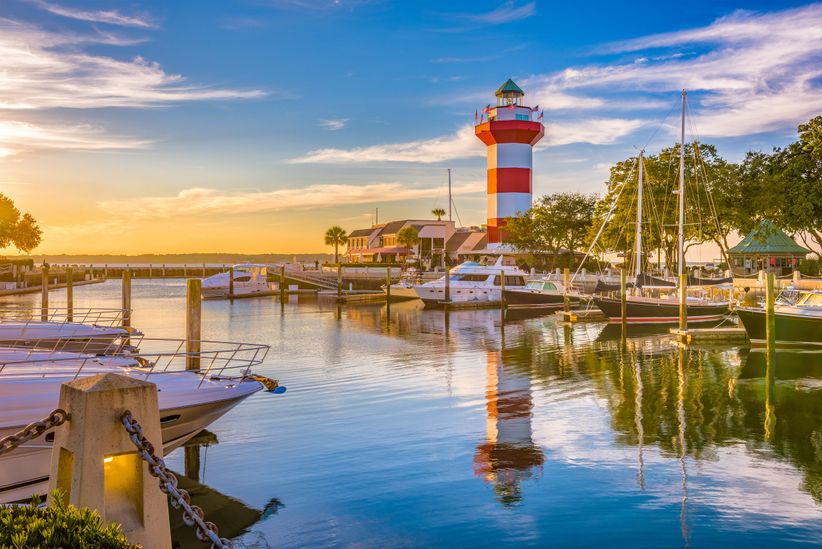 Hilton Head, South Carolina
If low-key and laid-back are adjectives you hope to use to describe your best bachelorette party destination in the South, then go for a Hilton Head Island bach party, a tropical-feeling barrier island off the coast of South Carolina that feels worlds away. On these scenic shores, strict building rules keep the setting beautiful, with cohesive design and a resort-town feel plus lush landscaping and seemingly endless strollable docks. You and your girlfriends will love the variety of beach and water activities to fill up your days—including dolphin tours and paddle boarding—but if all you want to do is sip cocktails at one of the high-end beachside cafes, that's cool, too. If you're the sporty types, you'll find world-class golfing and tennis facilities strewn across the island. Even better, do a little bit of everything: Hilton Head is small enough to traverse by bicycle (which, FYI, would make a great Instagram!).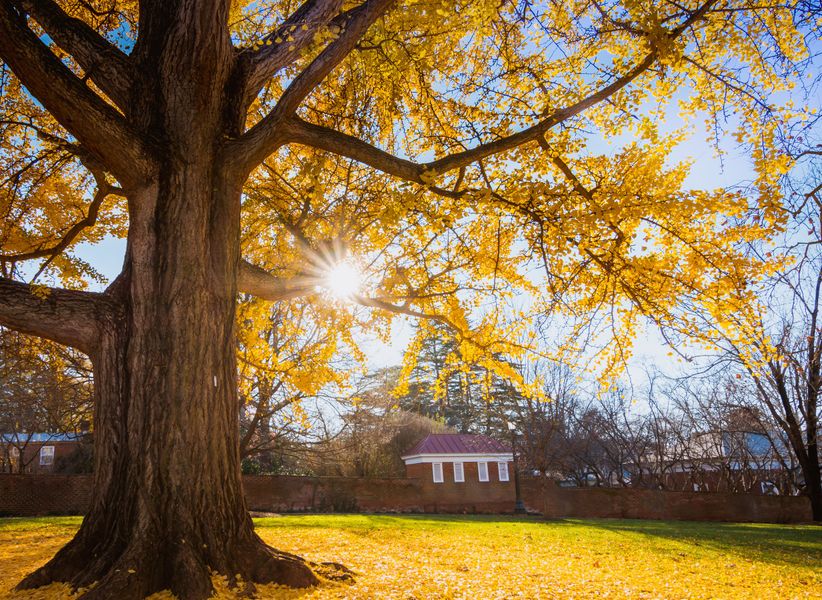 Charlottesville, Virginia
Virginia is for lovers, and you and your bachelorette party will love eclectic Charlottesville. Nestled in the Blue Ridge Mountains, it offers ample outdoorsy activities for high-energy groups, and even has its own nearby wine country with lots of tourable and tasteable vineyards (take that, Napa!). And since it's home to University of Virginia, its adorable downtown hub is packed with food, arts and culture (just stroll Main Street when you're in need of a beer or bite, and you'll be spoiled for choice). Best of all, for the history buffs in your group, Charlottesville is less than two hours from storied Williamsburg—so you could take a day trip and see reenactments to your hearts' content, but still make it back to modern day in Charlottesville before anyone gets bored!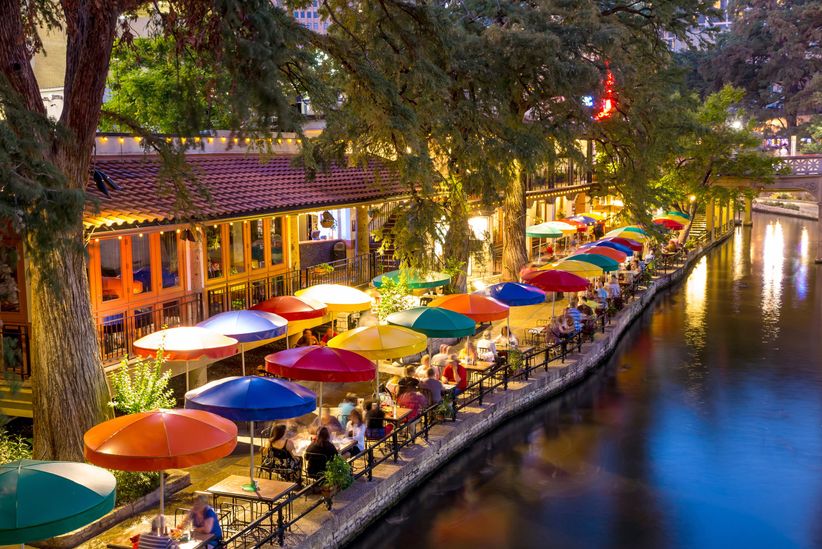 San Antonio, Texas
Culturally diverse and colorful, San Antonio will make you feel like you hopped the border, without having to pack a passport or leave the lower 48. Round up the squad and prowl this old world town for all the sightseeing biggies—like the Alamo and Mission San Jose church—then make like a local along the European-inspired 15-mile Riverwalk, where you can browse the best of San Antonio from a charming pedestrian footpath (or canal cruise!). Think museums, breweries, grassy parks—you can spend your entire trip hopping on and off the Riverwalk, making memories with your pals! Want to step it up once the sun sets? Downtown San Antonio has more than enough saloons to choose from (some which offer bar-top dancing!), and even Segway ghost tours guaranteed to get your heart rates rising. This is one bachelorette party spot where you and your 'maids will make serious friendship history.