The Ultimate Guide to Bachelorette Party Destinations in the Caribbean
Want your bachelorette party with a side of sun and fun? These Caribbean bachelorette party destinations are definitely worth a look.
These days, bachelorette parties are getting more and more inventive—from high-octane ski trips to community volunteering—but there's no shame in doing things the old fashioned way with a hot and sunny beach bachelorette party to one of the many bachelorette party destinations in the Caribbean! It's like they always say—if it ain't broke, don't fix it. And if a beach getaway with the girls is on your mind, there's only one place to head where you're almost guaranteed a year-round sun, surf, high-temps and, best of all, a short flight: The Caribbean islands!
So, grab the SPF and get started with this ultimate guide to bachelorette party destinations in the Caribbean.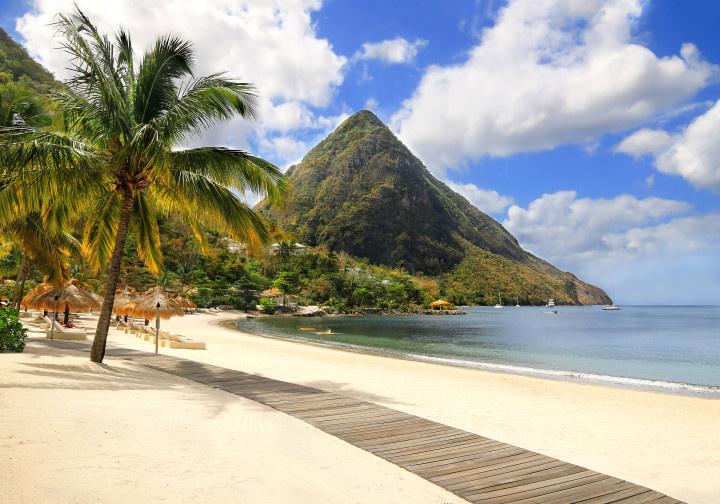 You Want: To Feel Like You're in the Maldives, Sans the 20-Hr Flight
Try: St Lucia
Google Image St. Lucia right now—I'll wait. Crazy, right? Who knew the Caribbean could look like that? Far removed from the stereotype of string lights and beach shacks, St. Lucia looks like it's a world away, with its moonlike rock formations, azure shores and towering views of the Pitons volcanoes. Head to this supremely laid-back island for low-key pursuits like rum tasting and sunset horseback rides, or just spend every day lounging with your squad on the white-sand beaches. Due to its smaller size, there's less resort diversity on St. Lucia, so expect to pay a little more—but don't worry; you'll definitely get what you pay for at any of its gorgeous, luxury boutique resorts.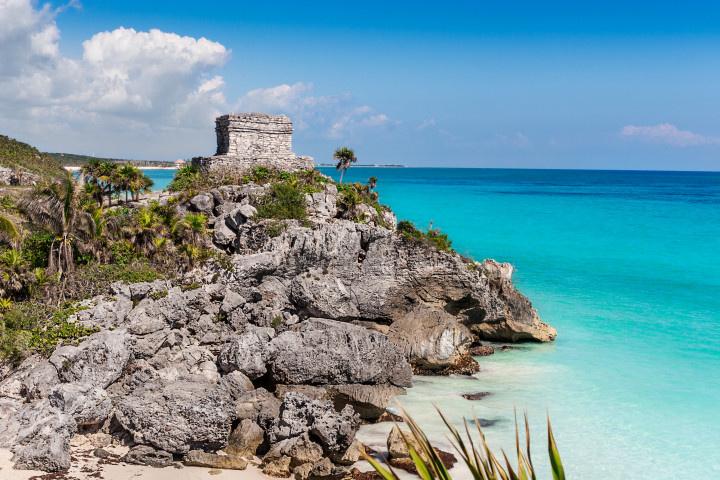 You Want: Lost-in-a-Jungle Vibes, But Also Proximity to the Beach
Try: Tulum
While we already know Cabo San Lucas ranks as one of Mexico's top bachelorette party destination, over on the Gulf coast of the country is the immensely popular city of Tulum, one of the ideal bachelorette party destinations in the Caribbean if you're seeking a little bit adventure, a little bit luxury. The city sits on one of the most beautiful coastlines in the Caribbean (i.e., the bluest water you've ever seen), but is just a short drive away from Mayan ruins, cenote snorkeling, jungle canopy zip-lining, and more heart-stopping adventures. And don't sleep on downtown, which is packed with enough shops, restaurants, bars and clubs to give you the dose of urban liveliness you might be thirsting for after all of that sun. Or, stay at your hotel for tacos and margs every night—they'll never get old (trust us), and we'll never tell.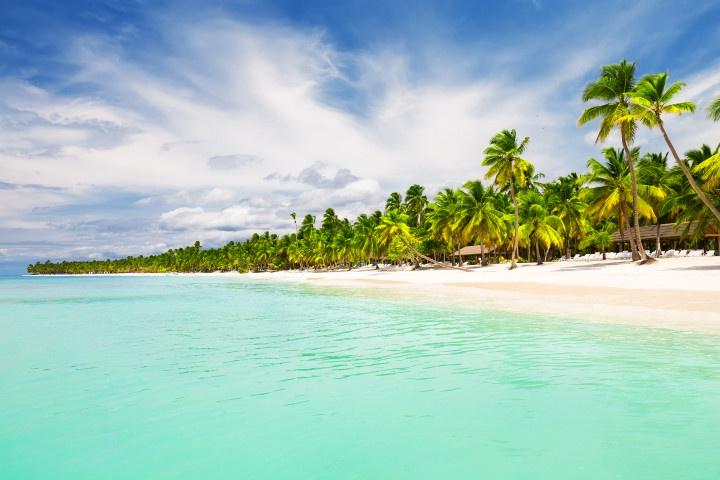 You Want: A No-Nonsense Beach Escape Where You Can Leave Your Wallet in the Safe
Try: Punta Cana, Dominican Republic
Packed to the gills with well-appointed, all-inclusive resorts (we're talking more than 100 to choose from), Punta Cana is the ultimate bachelorette party destination in the Caribbean for non-planners who want a fun beach vacation where everything is provided for them. What you won't find on Punta Cana is much off-resort adventure, but if all that's on your and your bridesmaids' minds is kicking back near the pool or beach with a drink in hand, and maybe going dancing at night, all-inclusive is your best bet. Average temps are in the 80s year-round, rainfall is minimal, and a week at a mid-range all-inclusive will set each of you back a little over a grand. Included in that price at most all-inclusives? All-you-can-drink cocktails, all-you-can-eat sushi, and nightly entertainment. So, when's your flight?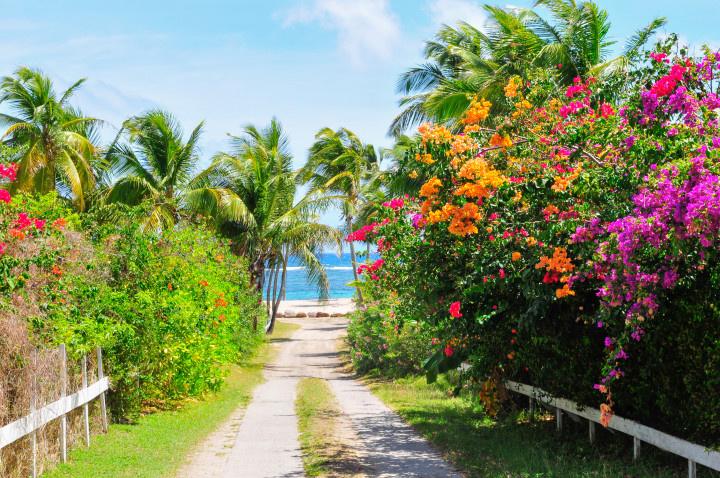 You Want: To Feel Like You've Chartered Your Own Private Bachelorette Party Island
Try: Nevis
Never heard of Nevis? It's time you two met. The lesser-known sister isle to St. Kitts, Nevis is quiet, quaint, rustic and marked by beautiful colonial architecture. Sure you'll find a Four Seasons, but more off-the-beaten-path lodging options include beautiful boutique inns with villas boasting private plunge pools, sweet guesthouses located steps from the beach, and more. What you won't find? The riotous crowds you might expect from a typical "bachelorette party destination"—Nevis is the perfect choice for your low-key bachelorette squad that prefers reading crime novels to dancing nude on the bar. You'll all get plenty of R&R, without that pesky alcohol poisoning. For activities, visitors veer sophisticated—think food and history tours, or catamaran charters with champagne.
You Want: Ultra-Instagrammable Backdrop and Plenty of Culture
Try: Cartagena, Colombia
This lush and colorful city has exploded in popularity with the Instagram influencer set recently—and for good reason. Its stunning setting (think: centuries-old stone walls, cobblestone streets, technicolor facades, European-inspired architecture) is endlessly photogenic, but its charm goes deep beyond the surface. With excursions ranging from cultural tours (mud volcano, anyone?) and boat trips to remote islands, plus a cutting-edge bar and restaurant scene, you and your girls will stay busy from sunup to sundown (and far beyond). Best of all? The city is relatively inexpensive, so Airbnbing your own private villa complete with a Real Housewives-approved courtyard swimming pool might be more affordable than you think…