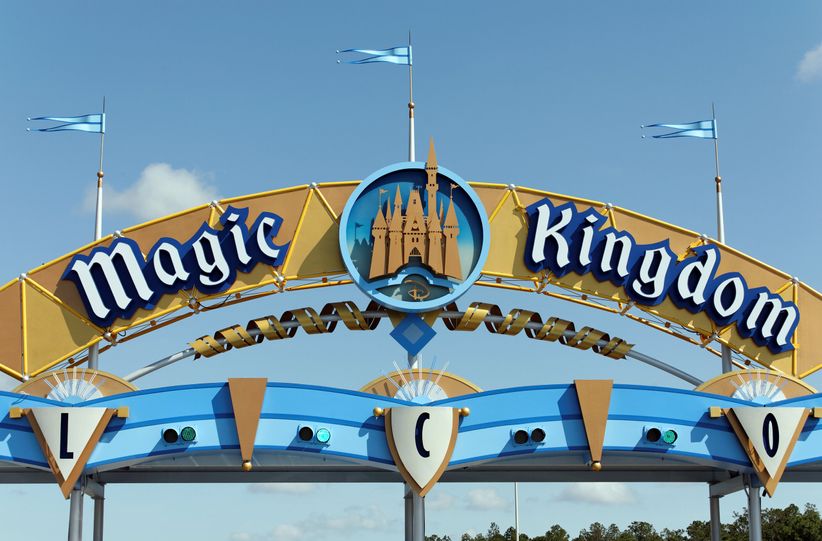 When it comes to planning your final fling before the ring, an Orlando bachelorette party should be high on your list for one major reason: Disney World. While the happiest place on earth is often thought of as a family destination, you might be surprised to discover a different side of Disney that's anything but childish—can you say, Monorail bar crawl?! Armed with a few simple tips and tricks, planning a Disney bachelorette party can be a surprisingly enjoyable experience without a hint of stress in sight. Grab your group's matching Minnie Mouse swagger and let's get started.
Whether you stick to the theme parks or spend your time exploring greater Orlando, your Orlando bachelorette party is guaranteed to deliver sun, fun, and endless memories.
What to do
No Orlando bachelorette party is complete without a group trip to Disney and with the property's four main theme parks (Magic Kingdom, Epcot, Hollywood Studios, and the Animal Kingdom) you'll have plenty of options to keep your crew busy. Of course, when you aren't taking in all the theme park thrills, stroll through Disney Springs which offers awesome outdoor shopping, restaurants, bars, and live entertainment.
Aim to book your Orlando bachelorette party in the off-season, which typically falls from mid-November to mid-February (minus over the holidays) and early May or September. Not only will you encounter fewer crowds at the parks, but your resort is less likely to be packed with kiddos splashing in the pool.
Also, make sure to designate a go-to planner in your group (hello, maid of honor!) who make sure reservations for your Orlando bachelorette party are set well in advance, book those Fast Past tickets or MagicBands, and organize an itinerary for your time in the parks.
Don't forget that an Orlando bachelorette party isn't limited to Disney World, and is also home to amazing hot-spots like Universal Studios, SeaWorld, and Discovery Cove. And when in doubt, always work some time in the itinerary to simply relax and hang by the pool with your girls.
Where to eat
If you're sticking on the Disney property, don't fret over the dining situation. Theme park food often gets a bad rap, but Disney World offers some top-notch restaurants to please any foodie in your Disney bachelorette party squad. Picks like Chef Art Smith's Homecoming and The Boathouse deliver top-rated eats and, believe it or not, Disney serves up alcohol in almost every park so you can get your drink on any time of day.
For a little international flavor, make your way to Epcot where you'll find eats and drinks from around the world. You'll love the German beer garden, Biergarten Restaurant, the famous tequila flights at La Cava del Tequila, and the charming little wine cellar, Tutto Gusto, with over 200 different varieties of vino to sip.
Feeling a little rambunctious during your Disney bachelorette party? Hop a ride on the unofficial "Monorail Bar Crawl," which will take your group to three different Disney resorts, each featuring must-try drinks at their on-site bars and restaurants.
When you're ready to escape the parks and experience Orlando's dining scene, snag a reservation at some of the city's top establishments like The Stubborn Mule, which serves up amazing food alongside a killer cocktail bar. Or, if you're looking for some nightlife in your Orlando bachelorette party, ICEBAR ORLANDO and AERO Rooftop Bar & Lounge are two spots not to miss.
Where to stay
Hotel rooms can feel cramped, but the Treehouse Villas at Disney's Saratoga Springs Resort offers three-bedroom villas so all your ladies can stay together with plenty of room to relax for your Orlando bachelorette party. Elevated 10-feet off the ground and surrounded by a lush forest, their treehouses will be all your childhood dreams come to life.
There's no doubt the Four Seasons Resort Orlando at Walt Disney is a bit of a splurge, but you can count on being treated like Disney royalty with the accommodations to match. One look at the resort photos and you'll be convinced to treat yo' self to this luxury experience during your Disney bachelorette party.
Featuring two pools, on-site dining, and a tranquil spa, you can't go wrong with a stay at the Hyatt Regency Orlando. Set right in the city yet outside the theme park busyness, you'll get the best of both worlds for your Orlando bachelorette party on a totally doable budget.