Who Throws the Bridal Shower? Here Are All of the Options.
Wondering who throws the bridal shower? Read on for a list of the people in your life who will most likely want to plan this special pre-wedding event.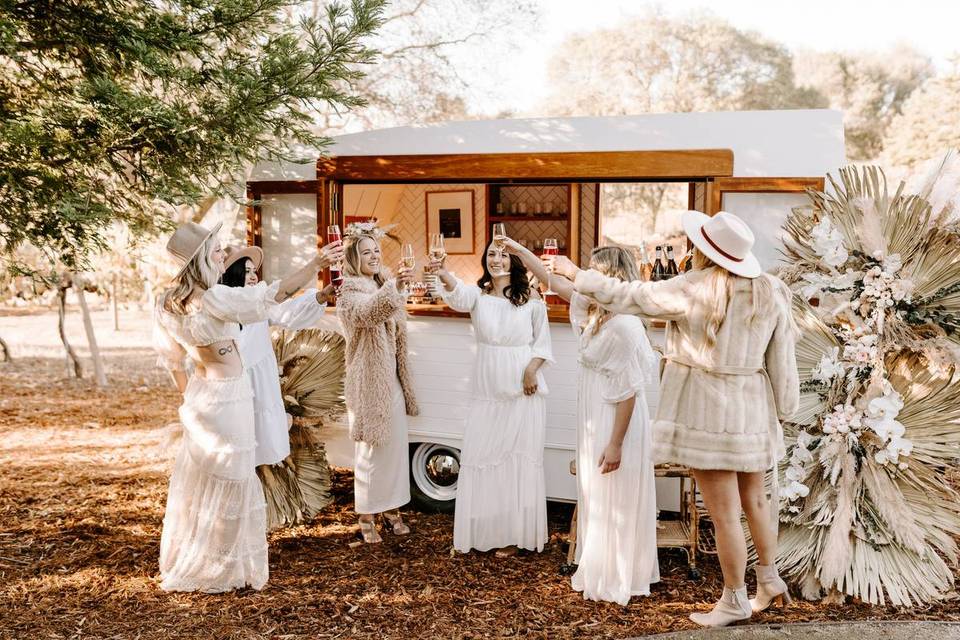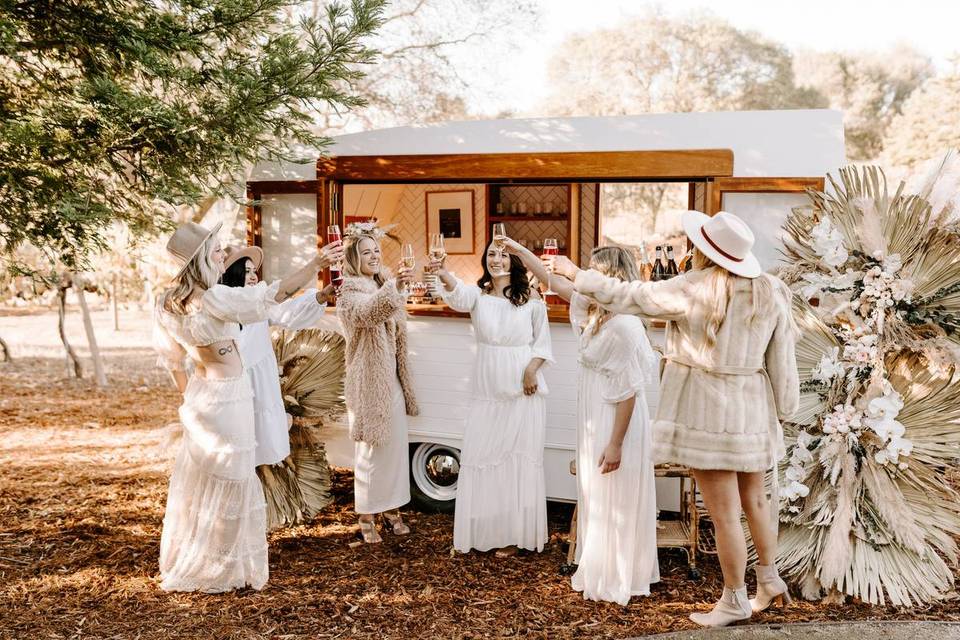 As your wedding day approaches, you'll also have several pre-wedding events to look forward to. One of the biggest of these is the bridal or wedding shower, but before you start making a guest list or shopping for a cute outfit, you have to answer the major question: Who throws the bridal shower? Turns out there are quite a few people in your life who can throw a bridal shower for you, so it's important to figure out right off the bat who's going to take the lead. Usually someone will volunteer to host your bridal shower pretty early on, and it's not-ideal etiquette to directly ask someone to host. Once the official bridal shower hostesses or hosts have been chosen, that person or group of people will work to plan every aspect of your shower—with your input, of course—and likely take on most of the expenses, as well. Here's the ultimate guide to the "who throws the bridal shower" question, from the most common (and etiquette-appropriate) hosts, to the least.
Maid of Honor
When it comes to the question "who hosts a bridal shower," the most popular answer is usually the maid of honor. One of the most important maid of honor duties is leading the charge to plan the bridal shower, from choosing a venue to sending out bridal shower invitations, planning games to choosing favors. Oh, and the MOH is in charge of putting together the bachelorette party, as well! This is a major responsibility (and expense), so it's essential to select a maid of honor you think is up for the challenge.
Bridesmaids/Wedding Party Members
If you're not having a maid of honor or even if you are, your bridesmaids may choose to work as a team to host your bridal shower. Splitting up tasks and expenses can help make the planning process somewhat less stressful and defray some of the costs—the average bridesmaid spends $151 on hosting a bridal shower, and that doesn't include the gift, which usually runs about $88 (seriously!). Having your bridesmaids plan your bridal shower as a group works particularly well if most of your bridal party lives in the same city or town—planning a bridal shower from afar can be a bit more complicated, but still totally doable. And if you're going for a coed wedding shower or a shower that celebrates both to-be-weds, both sides of the wedding party should plan the event together.
Family Friends/Close Friends
Hosting a bridal shower can be an expensive endeavor, and it may be difficult for your 'maids to afford the costs. In this case, your family friends might volunteer to host your bridal shower. These are usually friends of your parents who may have more established incomes and savings, so hosting a shower would put less of a dent on your budget. While having family friends host your bridal shower isn't necessarily "tradition," it's still totally okay from an etiquette perspective. And if these are family friends you've known since childhood, they'll likely be thrilled to plan this special occasion for you.
Friends of Your In-Laws
If you and your future spouse have different hometowns, you might learn that friends of your in-laws want to throw you a bridal shower in your in-laws' city or town. Having two bridal showers is totally okay, and it's actually a nice way for your in-laws' friends to welcome you into their crew. One note on having two bridal showers: Try to keep the guest lists as separate as possible, so people don't feel forced to purchase two gifts or travel to two events. Of course, your closest relatives and bridal party should be on both guest lists, but don't be miffed if they don't attend both celebrations.
Family Members
This is where things start to get a bit tricky. So technically, it's a bridal shower etiquette no-no to have close family members of the guest of honor host a shower, because it kinda looks like a direct plea for gifts. However, in today's day and age, it's becoming more and more common for a bride's relatives to host the bridal shower—and it's really not frowned upon. This works particularly well if members of your non-immediate family throw the shower, like aunts or cousins.
Future Mother-in-Law
While not as optimal from an etiquette perspective, if your mother-in-law wants to throw you a bridal shower herself, it's really okay. She may want to host an event in her hometown as a way to introduce you to her relatives and friends, so even if you're not in love with the idea of being the center of attention, you'll likely have to suck it up for this event. If you're really against the idea of your mother-in-law throwing you a shower, you might politely say something like, "I really appreciate you thinking of me, but a shower isn't necessary!" But really, she'll probably insist on hosting an event in your honor, so be prepared.
Mom
Again, having your mom host your bridal shower is not ideal etiquette. But can a mother-of-the-bride host a shower for her daughter, the bride to be? Absolutely, so if this is the case for you, don't sweat it and be grateful that you have a mom who's willing to spend the money to throw you yet another event (especially if she already threw you an engagement party and is chipping in for your big day).
Responsibilities of a Bridal Shower Host
Now that we've addressed the big "who throws the bridal shower" question, we also want to answer an important follow-up: What exactly does a bridal shower host or hosts do? Here's quick rundown of bridal shower host responsibilities:
Create a budget.
Set a bridal shower date.
Decide on the number of guests and create a bridal shower guest list.
Choose a venue.
Decide on a bridal shower theme.
Send out the invitations (be sure to note the couple's wedding registry information so guests can buy gifts)
Plan the menu.
Purchase or DIY bridal shower decorations and favors.
Settle on bridal shower games.
Create a music playlist.
Collect RSVPs.
Set up the venue with an area for gifts, seating, etc.
Create a ribbon bouquet during the event.
Make toasts and speeches to the guest of honor.
Responsibilities of the Guest of Honor
The guest of honor has a lot on their plate already, what with wedding planning and all that goes into it! However, the bride to be has a few duties related to the shower to tackle:
Set up wedding registry.
Figure out bridal shower attire, hair, and makeup (if desired).
Purchase small gifts for shower hosts.
Send thank-you notes to all guests.