Super-Original Couples Wedding Shower Ideas We Love
Who says wedding showers need to be for only one member of the couple? Both LGBTQ and straight couples should check out these couples wedding shower ideas.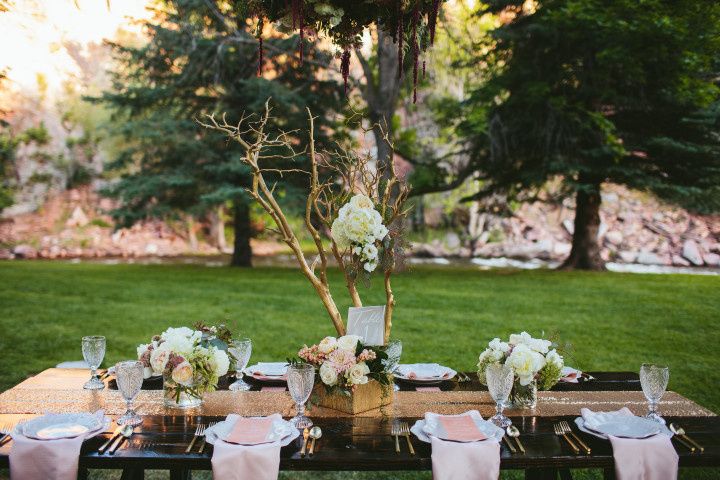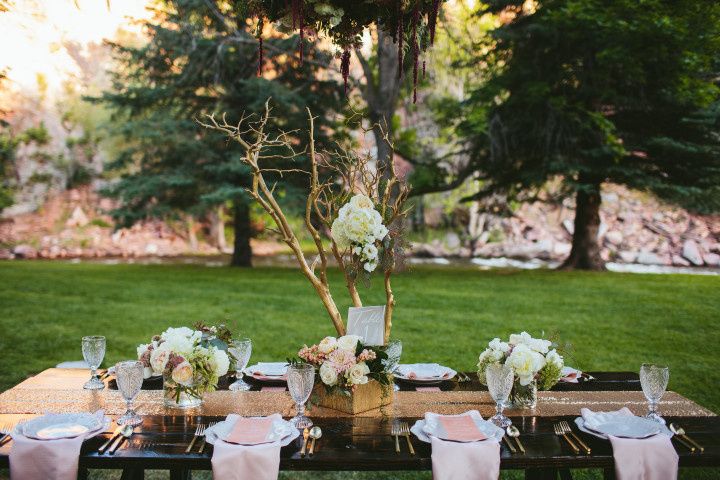 Photo: KMitiska Photography
A wedding shower just for the ladies? So passé. Dudes enjoy a nice occasion to enjoy delicious bites and sips just as much as brides, so why not host a couples shower for both partners and both sets of friends and family? The basic idea of a couples shower is exactly the same as a traditional bridal shower. Invite the relatives and buddies closest to the couple and pick a theme that represents some aspect of their relationship, their upcoming wedding or their interests. The theme is often the trickiest aspect of a couples shower. Whether the couple consists of two brides-to-be, two grooms-to-be or a bride and a groom, landing on a theme that pleases both can be difficult.


So, check out 4 couples wedding shower ideas we love!
Photo: Sarah Babcock Studio
Classic Americana With Apple Pie and Coca-Cola

There are few things as universal as warm pie and cold Coke, so for couples with lots of different interests that won't blend well, go for a Classic Americana-themed couples shower. An outdoor venue works best with this couples shower, so look for a converted barn, farm or even public park. For decor, think an elevated picnic with red checkered tablecloths, mason jars full of daisies or other bright, summer flowers along with wood blocks. Apple pie, fancy sandwiches, artisanal chips, glass bottles of Coca-Cola along with a local, domestic beer would fit in well with the theme as well.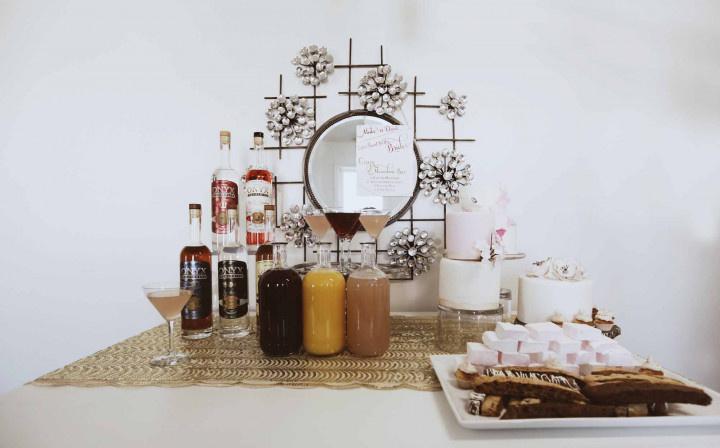 Photo: Laura Dee Photography
Cocktails and Cake With a "Sex & the City" Theme

For the brides and grooms who are still jonesing for Carrie Bradshaw's designer-filled closet, a "Sex & the City" theme is perfect. To pull this off, you'll want to mix elements of modern city chic with cool pastels and warm metallics. Just like Manhattan's favorite columnist, Cosmopolitan cocktails are a must for this couples shower, so consider creating a cocktail station with vodka, gin, various mixers and stemmed cocktail glasses. Continue the classic New York theme with wedding shower games like "Who Knows Carrie Best" trivia, New York strip steak sliders and Big Apple and brie appetizers.

Photo: Genevieve Lauren Photography
Relaxing Spa Theme With White Decor and Candles

If you're a couple who firmly believes the family that relaxes together, stays together, then a spa-themed couples shower might be a good idea. Rent a modern venue space with all-white or nearly all-white decor to create a relaxing ambiance. Arrange short white tealights on the tables along with flowers that will create a Zen-like atmosphere. Keep the decor very minimal with subdued metallics and a pastel here and there. For entertainment, consider hiring a chair massage therapist, an on-demand nail technician for manis and pedis or a yoga teacher. Keep the food spa-like as well with cucumber water and healthy snacks like celery, carrots and sliced fruit along with finger food like sushi rolls, samosas or watercress sandwiches. Leave guests remembering your commitment to relaxation with personalized white robes or a soft pair of slippers.

Photo: KMitiska Photography
Modern Rustic Garden Party

For lots of couples, being outdoors is neutral territory. Whether it's taking in a sports game together or going for a sunrise hike, Mother Nature provides ample opportunities to bond, which is why an outdoor, gender-neutral, garden party-themed wedding show is perfect for many couples. Look for an event space with a large patio or garden space, preferably with lots of greenery and flowering plants (a historic home is a great option). Keep decor minimal, but set a dining area with romantic flowers, embellished glasses and a few branches for accents. Celebrate spring with a delicious green menu that might include roasted spring vegetables, pasta salad with veggies and nuts along with seared meat and fish.