8 Steps to Hosting a Tea Party Bridal Shower
Celebrate the bride-to-be in an undeniably classy way by hosting a tea party bridal shower. Here's exactly how to pull it off like a pro.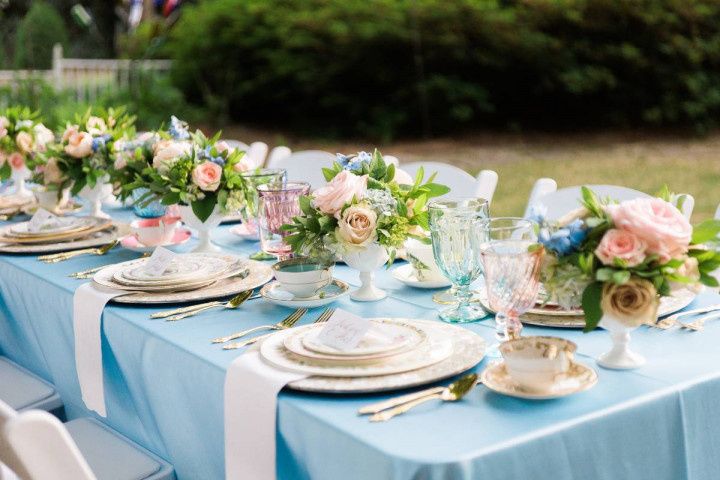 When it comes to bridal shower themes, a tea party is one of the most elegant, classic options you could ask for. Not only does this theme sound fancy right off the bat, but more importantly, a tea party bridal shower is suitable for all budgets, seasons, and ages (an especially important detail if you've got little ones and elderly relatives on the guest list). This theme gives everyone an excuse to put on their best party dress — and maybe a fabulous hat — while enjoying sweet treats, good conversation, and, of course, a nice cup of tea. If you're planning a tea party bridal shower, check out our list of what you'll need to consider, including the location, dress code, decorations, and more.
Here's everything you need to know about hosting a tea party bridal shower — plus, some steal-worthy ideas we love!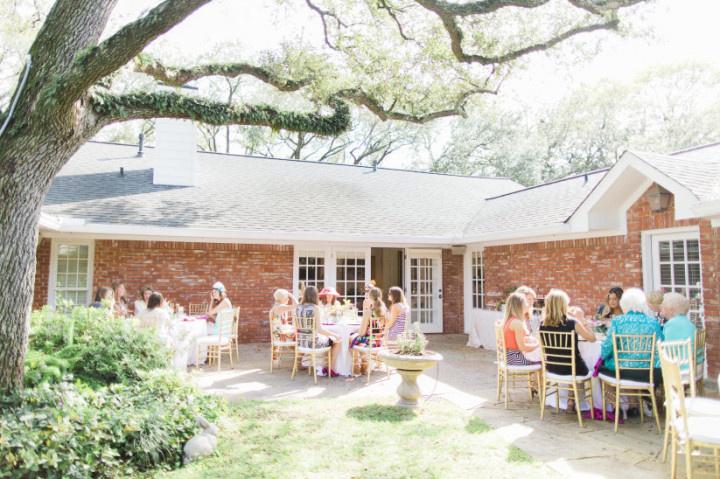 Venue
You can host a tea party bridal shower practically anywhere, but there are a few types of venues that work especially well for this theme. The first one is obvious: a formal tea house! Search for traditional tea houses in your area or check with local hotels and restaurants to see if they offer sit-down tea services. Historical mansions and museums are another good place to start — larger venues will often have a tea room or café on the property, which you might be able to reserve for a private party. By hosting your bridal shower at a traditional tea house, you'll get the benefit of expert tea recommendations, table service, and the built-in charm of the venue.
It's also easy to host a tea party bridal shower in your own home (or the home of a relative, friend of the bride, etc.). If the weather's nice enough, a backyard or garden setting is even lovelier! As the hostess, make sure you have enough space in your home to comfortably fit everyone — don't forget about parking arrangements, tables and seating (especially for elderly guests), food displays, and a space for everyone to gather as the bride opens her gifts.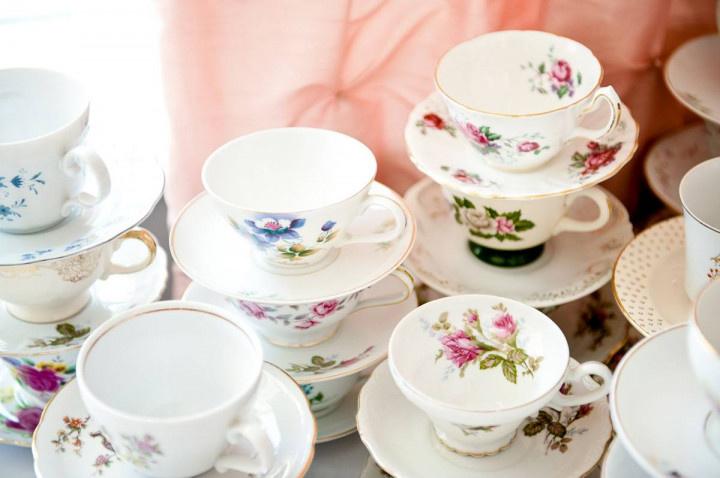 Color palette
Our favorite color palette for this bridal shower theme: pastels with pops of bright, cheerful colors. Limit your color palette to three or four complementary hues (you don't want to go full-on rainbow mode!) for the chicest effect. You can even look to vintage pieces for color palette inspiration — floral china, patterned tablecloths, and embroidered handkerchiefs all fit the theme of a tea party bridal shower, and you can even use them as decor!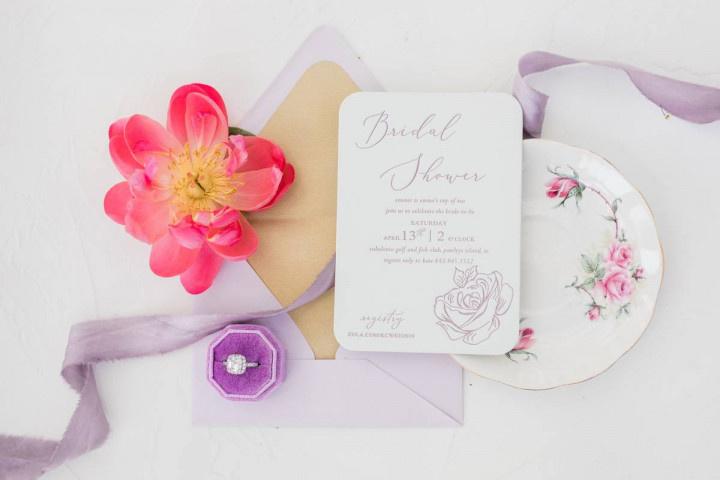 Invitations
Your tea party bridal shower invitations don't need to be over the top. Classic white invitations with letter-pressed or embossed text are a tasteful option, and a floral motif is always on theme! Be sure to include all of the important details on your invitations, such as: the guest of honor's name, your name (or whoever is hosting), the theme (and dress code, if appropriate), date, time, location, and the couple's wedding website/registry information. Read more about bridal shower invitation etiquette here.
Stationery by Charlotte + Lily, LLC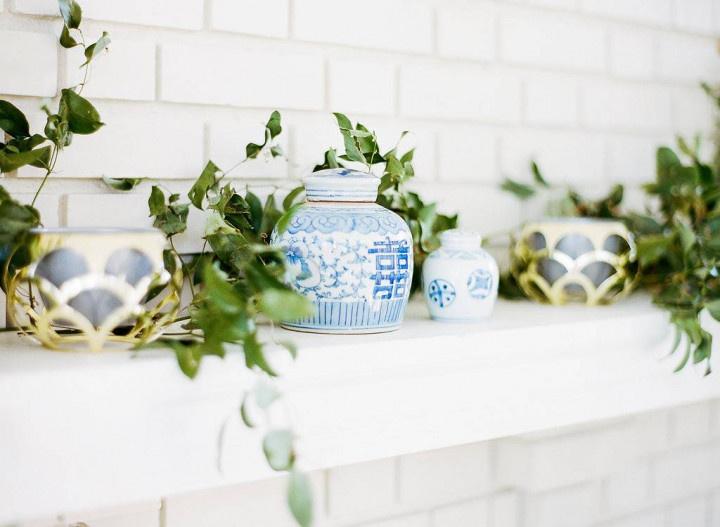 Decorations
This theme is perfect if you're celebrating a bride who loves a mix of vintage and romantic styles. A tea party bridal shower isn't necessarily about having all of the decor look matchy-matchy — instead, it's about creating a space that's a bit eclectic and shabby chic, as though you've collected all of the pieces over time. Use details like chinoiserie vases, mis-matched china, fresh flowers, and lacy tablecloths to create a whimsical, cozy vibe. Planning your tea party bridal shower on a budget? Make a day out of thrift store hunting — you can find vintage plates and teacups galore without breaking the bank — or ask to borrow decorative pieces from willing friends and relatives, like your grandmother, aunt, or mom. When you're sourcing decor from a lot of different places, always keep your color palette in mind, and remember that sometimes less is more.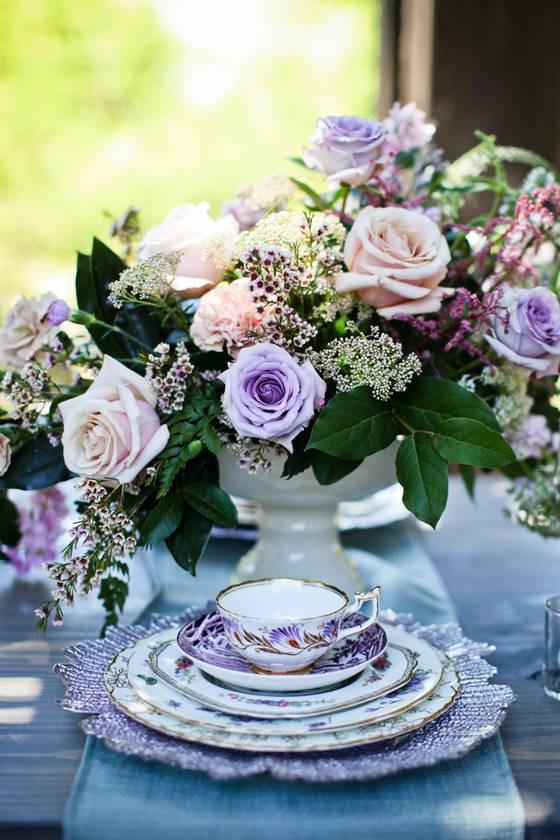 Flowers
Flowers are an easy way to freshen up any space. For a tea party bridal shower, we like garden-style flower arrangements that aren't overly neat or perfect. If you're having a professional florist design the arrangements, ask for classic flowers like roses, peonies, carnations, and tulips with touches of greenery, Queen Anne's lace, or astilbe.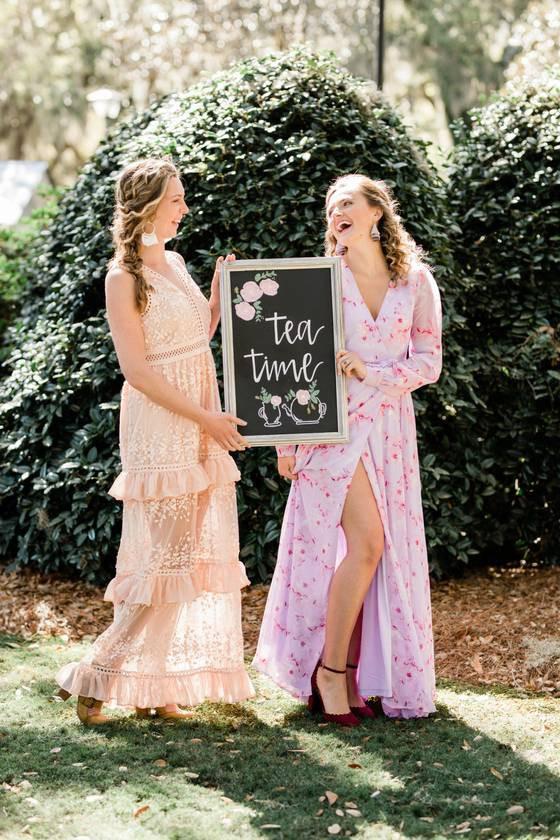 Attire
Traditionally, tea party attire follows a semi-formal dress code. For the ladies, this means dresses and skirts that are slightly fancier than what you'd wear on an average day, but there's no need to rock a full-length, formal gown. Bright colors, patterns, and short silhouettes are all appropriate — just avoid anything that's too casual or revealing. Accessorize with sensible heels (or chic flats if you'll be outside), statement jewelry, and a hat if you're going all-out with the theme.
Sign calligraphy by Ashlyn O'Neal Calligraphy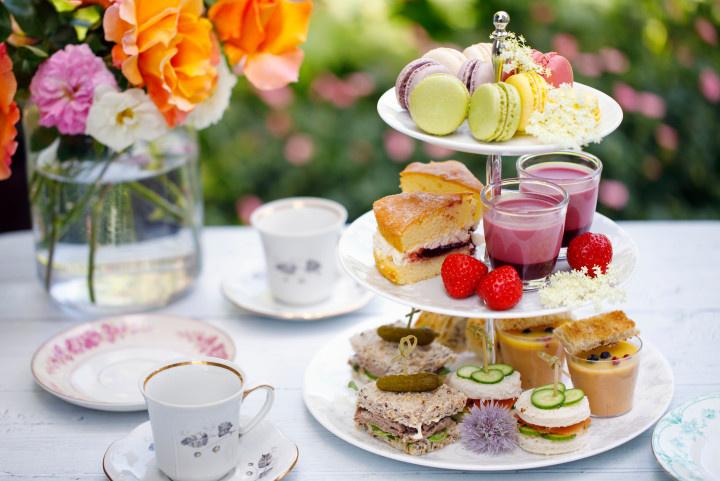 Food & refreshments
If you're following a traditional British tea menu, there are a few items that you can't skip. For the savory course, miniature sandwiches are a must-have — cucumber, watercress egg salad, and smoked salmon are three popular types. Pair these with bite-sized desserts, such as sponge cakes, trifles, scones, and a variety of toppings, like jam, clotted cream, and marmalade. Serve everything on a tiered cake stand for a display that's worthy of The Great British Baking Show.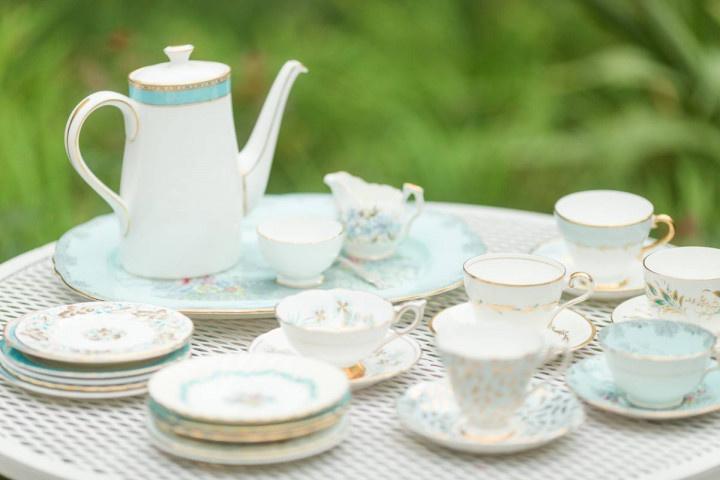 Next on the menu: tea! You don't have to know the differences between all the types of tea (there are six main categories and thousands of varieties, by the way), but we recommend having a few different options on hand for your guests. Serve at least one black tea (Earl Grey, English breakfast, and ceylon are popular options), one green tea, and a caffeine-free herbal tea (try chamomile, peppermint, and rooibos). Offer condiments such as milk, cream, sugar cubes, lemon, and honey so guests can customize their cups of tea accordingly. A formal tea set makes everything feel extra-swanky. You can find modern tea sets at most home decor stores and online (try Amazon for a variety of styles and prices), or check antique stores for vintage options.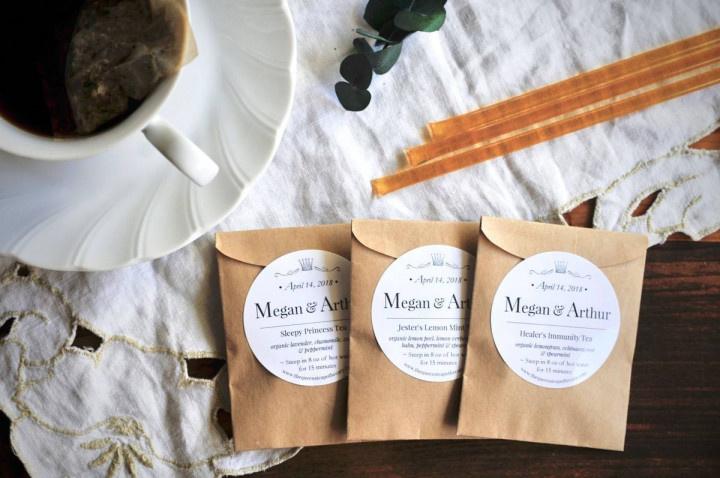 Favors
The best favors for a tea party bridal shower are — you guessed it! — gifts inspire by the tea theme, like bags of tea, tea infusers, or even personalized ceramic mugs. A few other options we love: lavender sachets, wooden honey dippers, or cookies in the shape of tea pots or tea bags.
Disclosure: This post contains affiliate links, some of which may be sponsored by paying vendors.