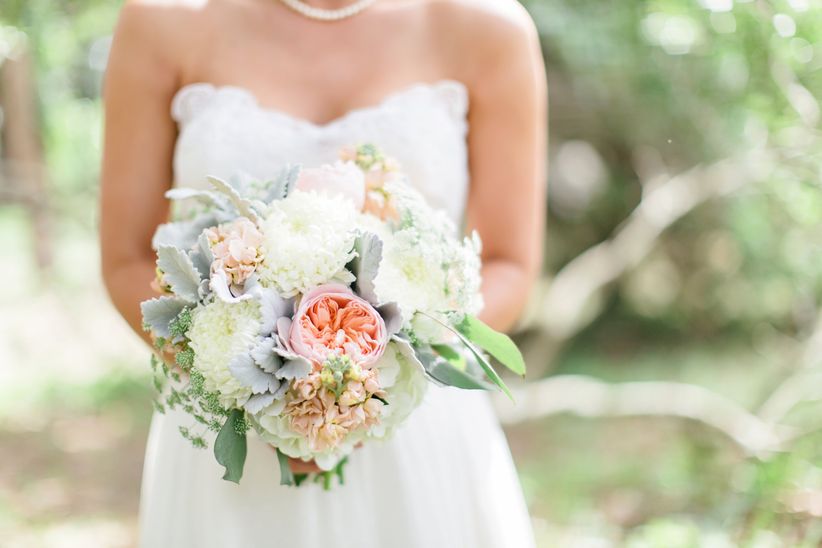 Photo: Brooke Images
Whether you love the Roaring Twenties, the post-war era of the 1940s, or the flower power days of the 1970s, vintage wedding style is perfect for couples looking to embrace a bit of the past on their big day.


Before you start planning, read all about vintage wedding style here to find out if it's right for you.
Venue
Vintage wedding style is fairly versatile, which means that you won't have to worry about sticking to one particular type of venue. Traditional wedding venues, such as ballrooms, country clubs and hotels, are always safe options, but if you'd prefer a vintage wedding with a twist, consider, a vineyard or countryside garden.
You can even incorporate vintage style by hosting your wedding at a historic or retro venue. Picture a quaint 19th-century chapel, a glamorous Art Deco ballroom, or a funky mid-century modern theatre.
Season
Vintage wedding style isn't limited to any specific season, although you can change your decor, venue and color scheme depending on the time of year if you'd like.
Color Palette
Before finalizing your
color palette
, you should decide if you're going for an overall vintage vibe or if you want to focus on a specific decade.
If you don't have a specific decade in mind, then stick with pastels and neutrals, such as blush pink, mint green, light blue, ivory, and gray. These colors create a vintage, romantic aesthetic with a hint of
shabby chic
flair.
Otherwise, turn to the specific decade you chose for a bit of inspiration. If you love
The Great Gatsby
and Art Deco style, pair metallic gold and silver with muted tones, such as mauve, ivory and taupe. For a touch of old Hollywood glamour, channel the 1940s and 50s with red, black and white. Bolder colors, including yellow, orange, bubblegum pink, and turquoise give off a mod 1960s vibe, à la Twiggy. If your style errs on the bohemian side, choose earthy tones like olive green, taupe and mustard yellow for a 1970s hippie-chic twist.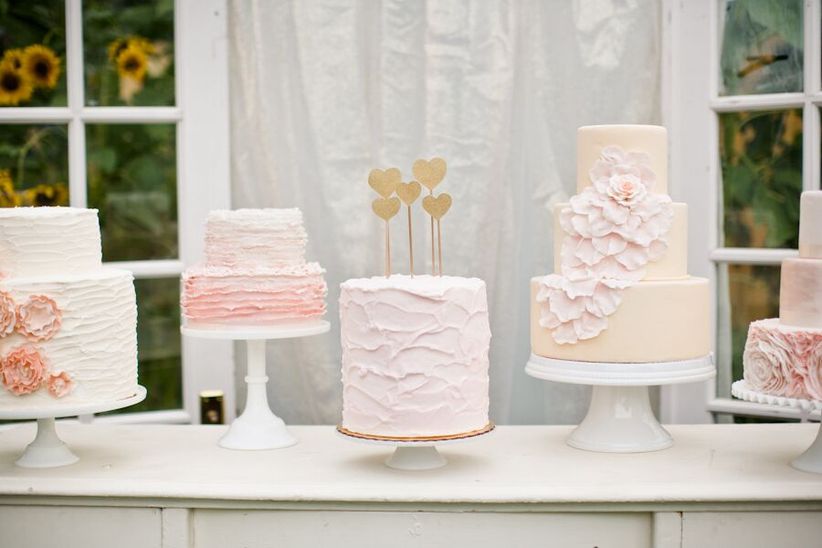 Photo: Angie Wilson Photography
Decor
Traditional vintage wedding decor focuses on romantic, playful and delicate details, such as lace doilies, pastel floral prints, patterned china, bunting banners, tea cups, old-fashioned lanterns, and decorative bird cages. You can even mix this style with rustic wedding accents (hay bales, whitewashed chairs and chalkboard signs) for a country chic approach. Narrow it down your favorite pieces instead of using everything at once—too many items will look cluttered and chintzy.

If you're focusing on a specific era, use items that are inspired by that decade (even better if you can find authentic pieces). You can source furniture and decor from a wedding rental company that specializes in vintage collections, or browse local thrift stores for smaller accents, such as vases or jars that can be used as centerpiece vessels. Whatever items you choose, they should match your color scheme and should have a clear purpose to keep the space from becoming a collection of mismatched knick knacks.

Unless you're having a themed, vintage-only wedding (attire, drinks, food, music, etc.), it's important to aim for a balance of old and new decor. You'll want the decor to feel planned out and tasteful, not vintage gone wrong. Mix in a few contemporary elements here and there to keep your wedding grounded in the 21st Century. Some of our favorite trends that work well with vintage style include watercolor details, hand-dyed silk table runners, calligraphy signage, and greenery garlands.

Stationery
Floral motifs, lace details and ribbons are all popular options for vintage wedding stationery, but if your decor is tailored to a specific decade, your stationery should reflect the style of that era. Need ideas? Gather inspiration by looking at cards, stationery, posters, artwork, and epherma from that time, and design your invitation suite from there.

Flowers
If you're having a vintage wedding, it's best to stick with flowers that veer toward classic and timeless. You'll want to avoid any arrangements that come across as too trendy.

Some of our favorite flowers for vintage weddings include garden roses, peonies, anemones, calla lilies, and astilbe. If you're carrying a bouquet, cascading bouquets and pageant styles give off a regal, vintage feel. Personalize the arrangement by adding vintage-inspired accents, like brooches, pearl strands, an embroidered handkerchief, or long ribbons.

Have your wedding florist display the reception centerpieces in antique pitchers, retro candy tins, or even a collection of vintage bud vases. For an Old Hollywood glam vibe, use crystals and feathers in the centerpieces for an instant dose of drama.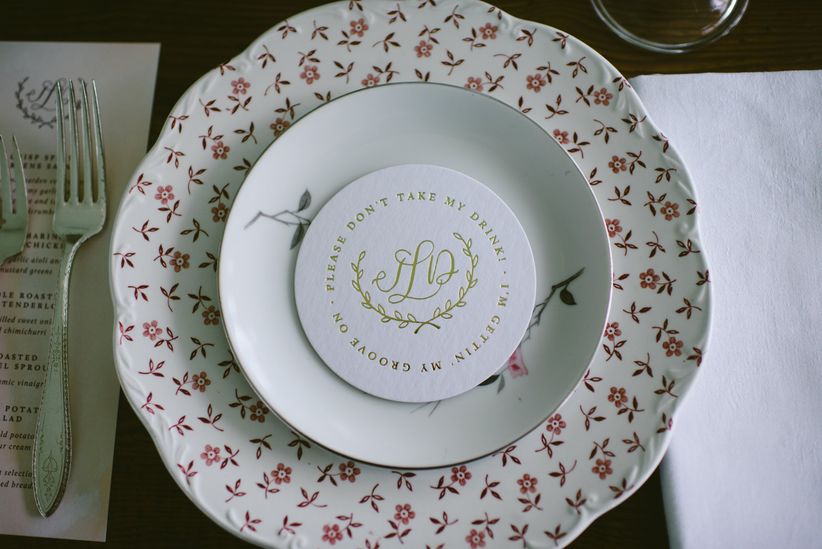 Photo: Shutter Sam Photography
Attire
If you're wearing a wedding gown, look for classic styles and stay away from anything that's too fashion-forward. Lace gowns are elegant and timeless, which is why they work so well for vintage style. While we love strapless gowns, you should also consider trying on gowns with sleeves, whether they're cap sleeves, off-the-shoulder, or full arm. If you really want to play up the vintage vibe, wear a tea-length gown! Don't forget about your accessories, either. Pearl jewelry, birdcage veils, and white gloves are just a few options that are quintessentially vintage.

Suits and tuxedos should also be worn in classic styles, although you can opt for navy blue or dark gray if you want to break away from the traditional black. A white tuxedo jacket is very Casablanca-esque and is a more out-of-the-box option for formal dress codes.

Cake and Dessert
Stick to tradition by treating your guests to a slice of wedding cake. If you're looking for a more modern spin, you can also serve cupcakes for dessert (bonus: everyone can take them home as wedding favors).

Grand Exit
No vintage wedding is complete without the newlyweds being sent off in style—think of all those classic movies with the couple waving goodbye as they ride into the sunset. Sparkler send-offs are super popular these days, especially for evening weddings, but they're more of a modern-day trend rather than a vintage throwback. Ask your venue if your guests can toss birdseed, rice, confetti, or flower petals instead. If not, bubbles or streamer wands look just as beautiful in wedding photos.

Lastly, hire a vintage car to whisk you away when the wedding is over. It will be the finishing touch to your big day and the perfect "Just Married" photo op!