A wedding monogram isn't much different than a regular monogram, other than the fact that it can combine you and your spouse's initials into one design if you're planning on sharing a last name. Along with the letters, wedding monograms also often feature decorative accents, like laurel wreaths, floral motifs, and elegant filigrees that create a formal effect. Using a monogram on details such as your wedding stationery, cocktail napkins, and even incorporated into your wedding attire will instantly give your celebration a bespoke, one-of-a-kind feel.
You can find a handful of wedding monogram makers for free online, but we'd argue that the best way to create a monogram is through a professional stationer or calligrapher. They'll be able to take your specific wishlist to design a totally custom monogram or crest that you'll continue to treasure long after the party is over. If you're already hiring someone to design your wedding invitations, ask them what types of services they offer when it comes to monograms and logos.
Thinking about creating your wedding monogram? Consider these details first.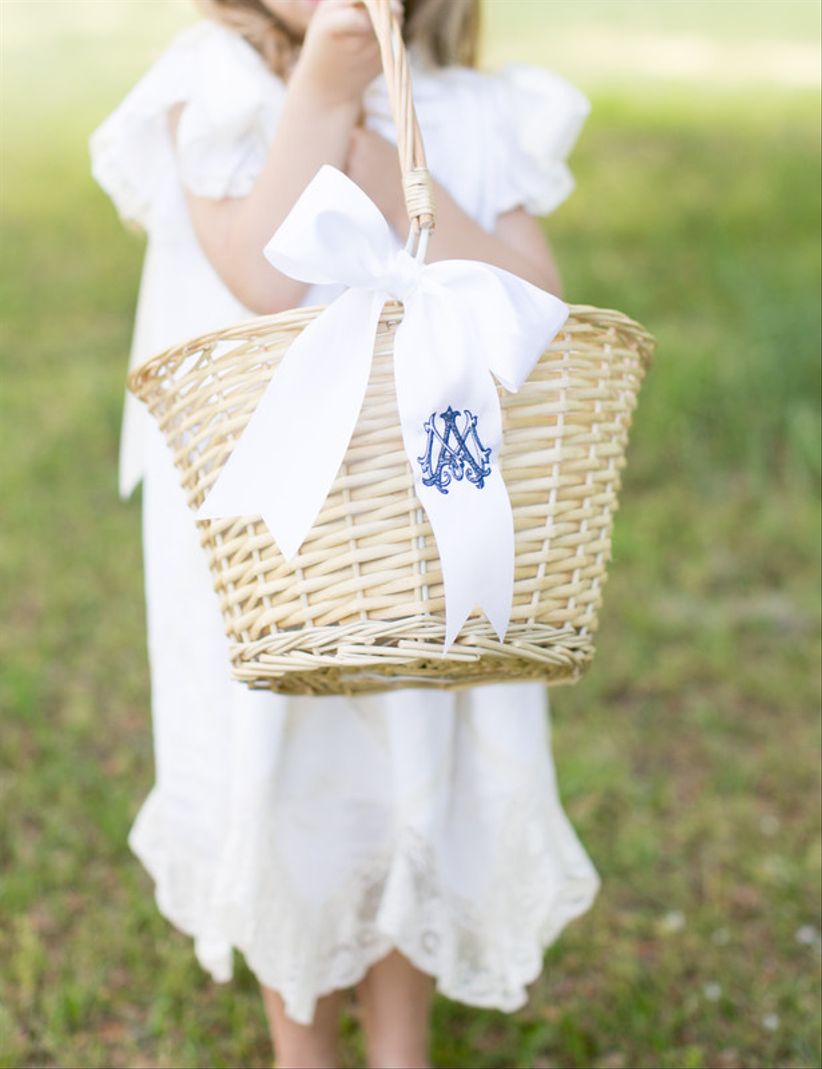 Which letters are you using?
There are many ways to create your monogram using various letters of your and your partner's first and last names. You may want to just include the first initial of your and your future spouse's names. Or, if you or your spouse will have the same last name after you're married, you may want to incorporate your joint initial as well. Decide on which letters you would like to showcase first, then move on to finding the right design.
What's what's your wedding style?
Your wedding style will help you determine which type of monogram will fit best with your decor and aesthetic (more about wedding aesthetics here). You don't want to end up choosing a super-formal design when the majority of your wedding decor is filled with casual, rustic, or playful details. Pick a monogram that works best for the wedding style you are trying to achieve.
What's your wedding color scheme?
Your wedding monogram should also match the overall color scheme of the day. That way, your big day will have a cohesive look when you incorporate your monogram into your decor, stationery, and more.
Where can you use your wedding monogram?
Your monogram can be displayed pretty much anywhere, from the obvious—stationery, signage—to the not-so obvious—cookies, embroidered napkins, dance floor gobos, and even your wedding veil. Where you choose to incorporate your wedding monogram will depend on your budget (the cost for all of those customized items can add up rather quickly!) and how over-the-top you want to go with your decor. If you prefer a more simplistic look, don't go overboard by monogramming every detail of your wedding. If your mantra is that bigger is better, then don't be shy about putting your monogram on everything!