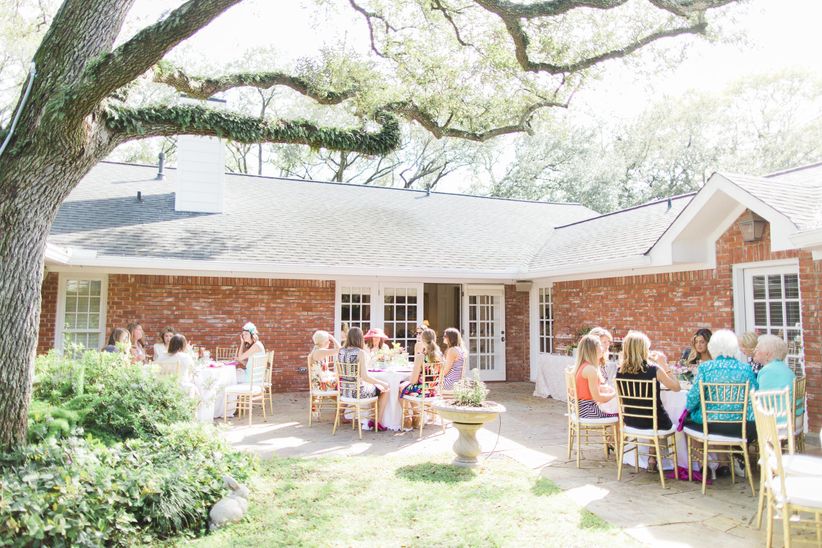 Photo: Michelle Able Photography
Check out this guideline and see where you can sneak in a few ways to stay on or even under budget!
A bridal shower is a fun way to celebrate the bride-to-be by showering her with gifts, bubbly and more! This pre-wedding event is most likely thrown by the maid of honor, bridesmaids or close family friends and is a time where many guests get to meet each other for the first time. if you are planning to host this special occasion you'll want to make sure your party is a success with the help of menu selections, decor items and more!
However, when it comes to party planning, we know it can be difficult sticking to a budget. From finding an affordable venue to making sure your decor items won't break the bank, we've rounded up a few ways to help you save!
Opt to co-host
A great way to make sure you don't overspend on a bridal shower party is opting to co-host the event with other bridesmaids or friends or family members of the bride. That way you can evenly split the cost of the party, which will let you be able to splurge on items you know the bride will love! Co-hosting will not only let you bond with other bridesmaids, it also will let you have someone to lean on. Planning a party can be stressful, especially planning a party by yourself! Having someone to help with party planning process, like choosing menu options, and footing some of the bill will take a huge load off of your shoulder. You'll be able to really enjoy the bridal shower and spend time with the bride-to-be!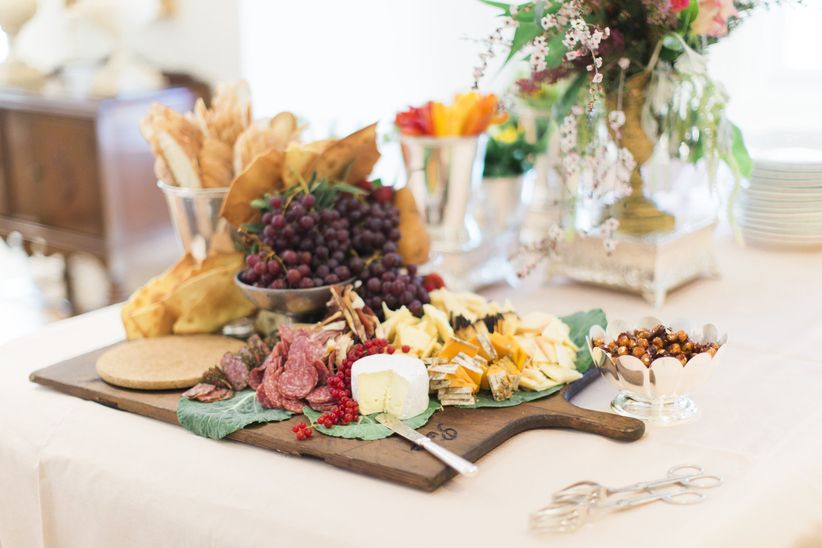 Photo: Michelle Able Photography
Cut the guest list
One of the easiest ways to cut costs is to avoid over inviting, because the greater the guest list means the more you will have to spend. Remember, this isn't the wedding and you aren't required to invite everyone on the wedding guest list to the bridal shower. The average number of guests for a bridal shower usually ranges from 30 to 50 people. Therefore, we suggest to plan a time to meet with the bride-to-be and see who are the must haves. Also, keep in mind the golden rule of thumb - whoever you invite to the bridal shower means they are guaranteed an invitation to the wedding.

Host it in the backyard
If you, a family member, or someone in the wedding party has the space, consider hosting the bridal shower at a private residence. A backyard tea party is a fun and inexpensive way to celebrate from the comfort of your own home. You can plan for comfortable seating with the help of shaded umbrellas and fresh linens. If you don't have a backyard, move the affair inside or ask a family friend (who can accommodate everyone) about throwing the event there. Planning the shower at a private residence is a great way to cut costs on paying for an actual venue. You also can have the freedom of having the event as formal or informal as you want. Just make sure the shower matches the bride-to-be's personality!

Plan a simple menu
When planning your menu, we suggest avoiding a full sit down meal. Entrees and side dishes can end up being quite pricey and then you'll have to think about place settings and flatware. Instead, opt for light appetizers or finger foods in order to cut costs on your food selections. This also lets guest mingle with everyone, rather than having a designated time for a formal meal. The atmosphere will stay light and fun allowing for a variety of easy to serve hors d'oeuvres.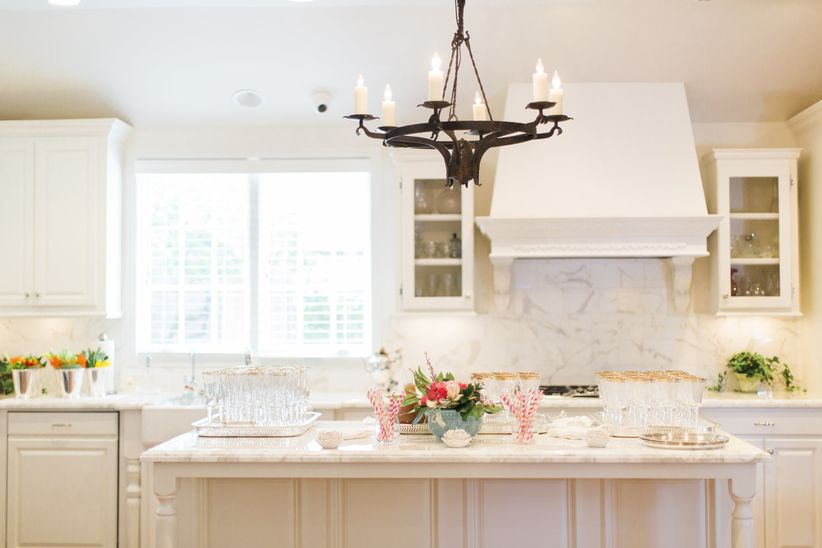 Photo: Michelle Able Photography
Personalize the decor
The bridal shower venue can easily be transformed with the help of decor. However, don't feel the need to spend a huge sum of money on tablecloths, lighting and other extravagant details. All you really need is some simple decor, such as balloons, bunting and, of course, old photos of the bride-to-be to liven up the shower. Adding some family photos is a great way to personalize the party. It's also a great conversation starter for guests who may not have known the bride during her baton twirling days or other awkward teen years.

Keep the entertainment light
When choosing the entertainment, we suggest planning a time during the party to play some highly amusing—and affordable—bridal shower games! Bridal shower games are a fun and less expensive way to get everyone at the party to bond with silly questions and tasks. These games are also easily played with the help of a few household items, such as toilet paper for the classic TP Couture game or a few note pads of paper for bridal pictionary. As for music, you shouldn't feel the need to hire a musician or an expensive sound system. Just plan a bridal shower-inspired playlist that covers all the classics and can hook up to speakers. Having light music will keep things from getting too quiet and help keep the atmosphere upbeat.

Avoid fancy favors
Favors are great way to thank guests for attending the bridal shower. However, this doesn't mean they need to be over the top! You can easily create edible favors that are not only tasty, but affordable for your guests to take home. Some of our favorites include homemade cookies or freshly frosted cupcakes. If cooking isn't really your thing, don't fret! Some more affordable favors include potted plants to even handwritten 'Thank You' cards.