The bridesmaid proposal (aka when a bride asks her bridesmaids to be in her wedding) has been taking over the wedding world lately. You've probably seen these fun friend proposals filling your newsfeed with adorable photos of customized bridesmaid gifts, such as cutsey goodie boxes, crafty jigsaw puzzles, and more. But, what exactly is the purpose of these over-the-top proposals? They're definitely not the same as the down-on-one-knee "will you marry me?", but instead are a fun way for brides to ask their besties to be members of the bridal party. Still confused why a gift or "bridesmaid proposal" is necessary? Don't fret if this recent wedding phenomenon baffles you. We're here to help answer any questions you may have about the whole bridesmaid proposal trend.
Find out why a bridesmaid proposal is the ultimate way to ask your friends to be in your wedding.
What is a bridesmaid proposal?
While the majority of brides (about 64 percent) still ask their bridesmaids in person, one in four brides now ask their friends to be bridesmaids sending them a unique gift, according to a recent WeddingWire survey. This gift—coined a bridesmaid proposal—gives brides the opportunity to tell their crew just how much they mean to them. Being a wedding party member is an honor, but also comes with a lot of duties and responsibilities, like planning the bachelorette party or throwing a bridal shower. Therefore, bridesmaid proposals are an extra way brides can thank their crew for accepting the role. From calligraphed macarons that spell out "Will You Be My Bridesmaid?" to personalized hangers with a note attached asking the same question, these gifts are great for showing some extra love to your crew.
When should you send a bridesmaid proposal?
57 percent of brides ask their bridesmaids to be in the wedding within two months of getting engaged—so we definitely think you should send your bridesmaid proposal no later than the three-month mark. This lets your 'maids know right away that you want them to be part of all the wedding festivities and that they should mark some time off their calendars. Two to three months also gives you time to come off of your #justsaidyes high and turn some attention to your wedding party.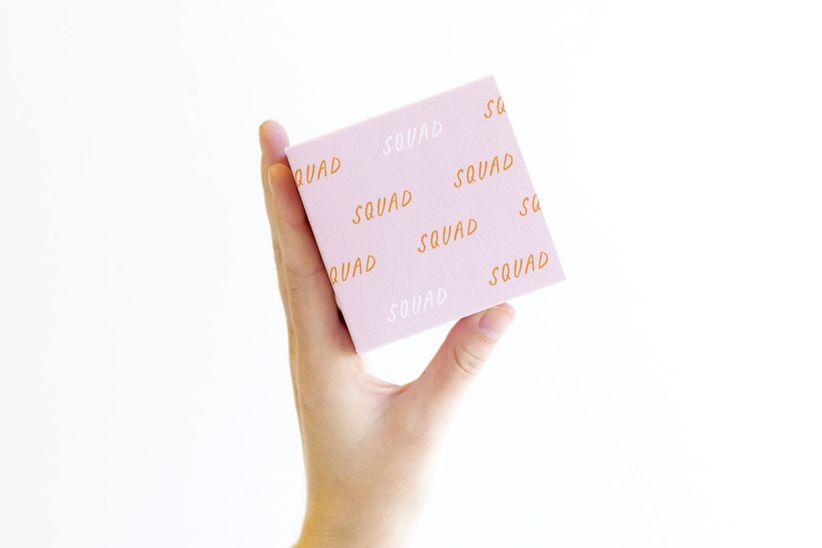 How do you choose a bridesmaid proposal gift?
When it comes to choosing a bridesmaid proposal gift, you'll want to find something that matches your personality and style. About 92 percent of brides opt to personalize their bridesmaid proposal gift, like with their monogram or wedding date, and 64 percent find this customization to be very important. Adding some personalization ensures that the gift feels one-of-a-kind and gives a sentimental touch to each of the bridesmaid proposals. In order to find inspo for their gifts, brides use Pinterest as the most popular source for looking for ideas on how they can pop the question to their 'maids. There, they can sift through images and posts of goodie boxes, jewelry, beauty products, food, and more to find an item that resonates the most. If you're hoping to find a trending bridesmaid proposal gift, just check out this roundup of our favorites. Or, take our bridesmaid proposal quiz to find out how you should pop the question.
Where can you find bridesmaid proposal gifts and how much do they cost?
After brides have browsed through inspo and found what they want to gift their 'maids, over half of them purchase their bridesmaid proposal on Amazon, according to our survey. Online retailers like Etsy offer hundreds of different personalized items to search, or try Greetabl—we just love their personalized boxes! Whether it be a box of their favorite candies or confetti-filled balloons, the possibilities are endless with online retail sites and marketplaces. Just make sure you find a gift that's within budget. Nearly 45 percent of brides spend between $41 - $60 on each bridesmaid gift. This means you have to to factor in how many 'maids you're having and what you're willing to spend before you purchase your bridesmaid proposal gift.