25 Wedding Party Gifts That'll Work for Both Sides of Your Squad
Ready to thank your loved ones for helping you tie the knot? We've got all the best wedding party gifts right here.
We have included third party products to help you navigate and enjoy life's biggest moments. Purchases made through links on this page may earn us a commission.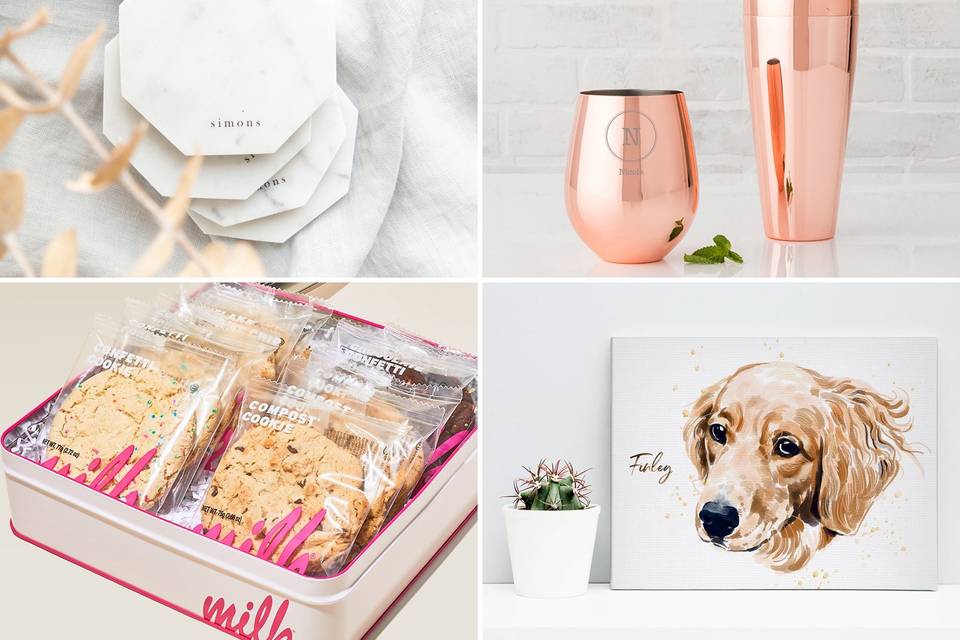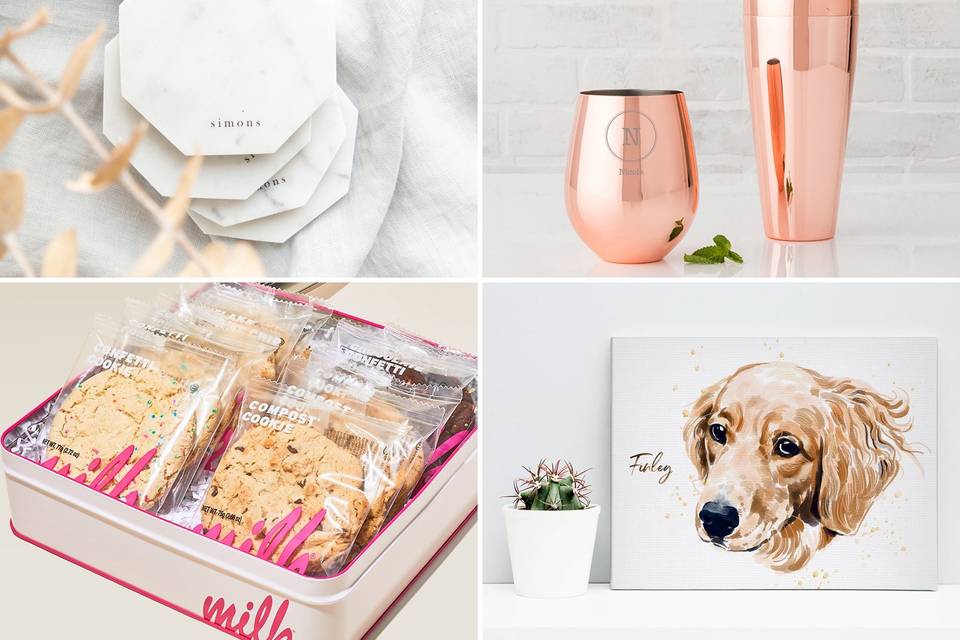 After months of helping you plan, hosting pre-wedding showers and parties, and standing by your side on the big day, it's safe to say your wedding party has put in a lot of time and effort. According to a WeddingWire survey, most couples pick out thoughtful wedding party gifts to show their appreciation—but that can be easier said than done. With two sides to your squad (not to mention an average of 10 people in total), picking out the perfect present for everyone might seem like a big job. To make pleasing your nearest and dearest that much easier, we've listed our favorite wedding party gift ideas that'll work for everyone—family, childhood best friends, and old college roommates included.
But where do you start? First, make a list of who exactly you need to buy gifts for in the wedding party (spoiler alert: everyone). From there, you can begin ironing out the logistics, such as setting a budget and planning where to hand over your presents. There's no hard and fast rule as to when you should give the wedding party their gifts, but picking the right moment will make it all the more special. Some couples prefer to do it early on at pre-wedding showers or parties, while others wait until the rehearsal dinner or the morning of the wedding.
How much should you spend on wedding party gifts?
Wedding party gifts should be included as a line item in your budget, and with an average of 10 wedding party members in total, a couple can end up spending several hundred dollars on presents. That said, the amount you ultimately spend per person is entirely up to you, whether that's $20, $50, or $100. One thing to keep in mind though is that it's customary to set aside a little more for your VIPs. If you have a maid/man of honor or best man/woman, they likely had to take on some extra responsibilities and expenses. They deserve an awesome gift to say thank you!
What makes a good wedding party gift?
Not sure what a great wedding party gift actually is? A WeddingWire survey revealed that the most popular types of presents for men are alcohol related, while jewelry and beauty items topped the list for women. But don't feel like you have to stick to the status quo. Both personal and practical items can make for winning wedding party gift ideas—it all depends on who you're shopping for. You also don't have to give the same gift to everyone, but if you think it's something they would all love and use, go for it!
Our Favorite Places to Buy Wedding Party Gifts
Ready to start shopping? Here are some of our favorite places to buy wedding party gifts online.
WeddingWire Shop: If you're looking for something that's practical and personalized, WeddingWire Shop has it all. You'll find a whole range of cool products, from monogrammed barware to cute custom totes. Plus, it's all super affordable.
Etsy: Etsy has tons of awesome gift ideas for everyone in your wedding party. Search for personalized bridesmaid or groomsmen gifts, or check out some of our fun suggestions below.
Uncommon Goods: Want something totally unique? Uncommon Goods sells some of our favorite gifts that are sure to make an impression on your crew (think: elegant cheese boards and sentimental accessories).
The Best Wedding Party Gift Ideas
Buying thoughtful gifts for your loved ones is an important task, but it doesn't have to be overly stressful or time consuming. To help you out, we've rounded up our top picks that'll work for any of the grownups in your crew.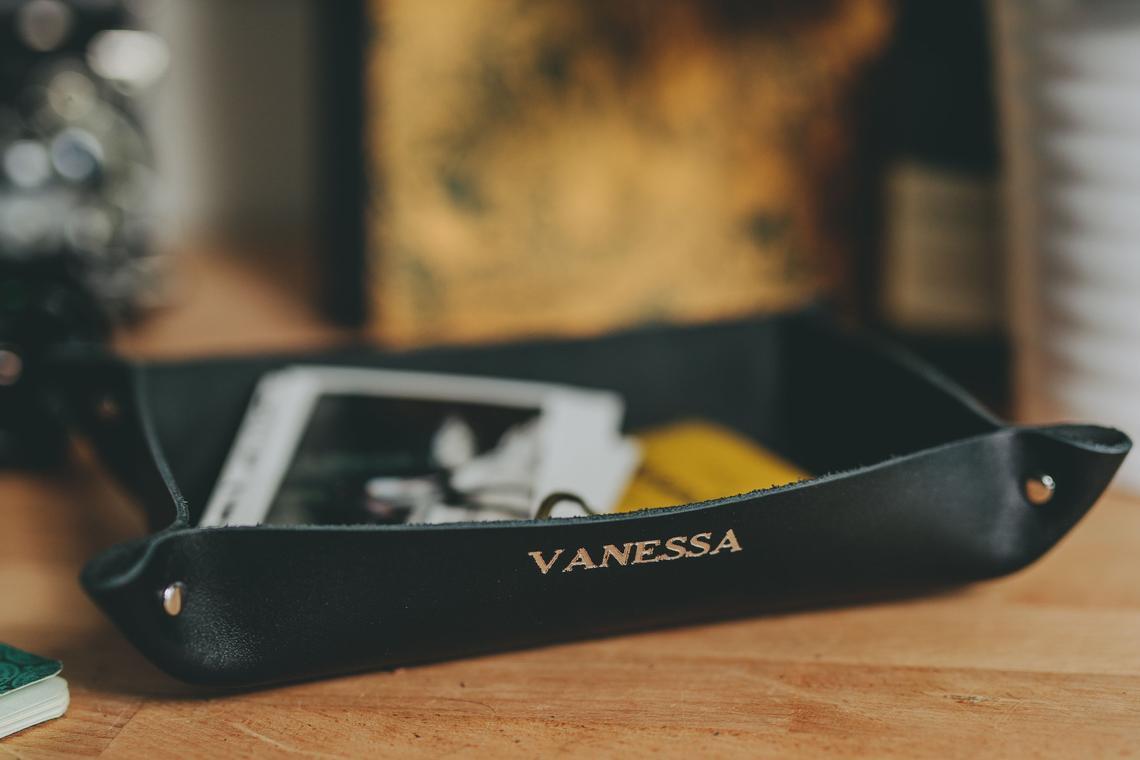 1. Custom catchalls
Giving personalized wedding party gifts is a simple way to let each person know just how much you value their support. It shows you were willing to go that extra mile to purchase a sweet, personal present just for them. These useful leather valet trays will look gorgeous anywhere, from living room coffee tables to office desks.
Northwind Supply personalized leather valet tray, from $19, Etsy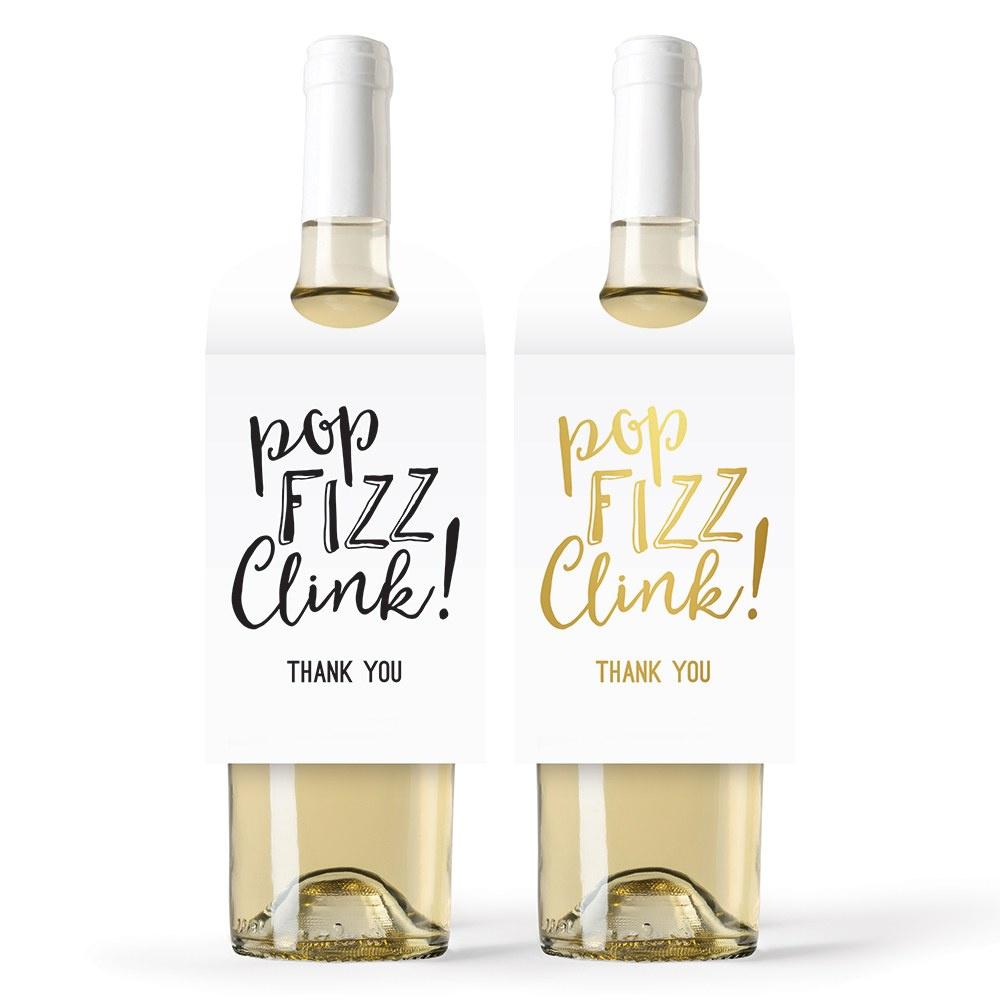 2. Wine with fun labels
Treat everyone in your crew to some delicious vino or a fancy bottle of bubbly decorated with these fun personalized tags. You can customize the last line with each person's name or wedding title for an extra-special touch.
WeddingWire Shop Pop Fizz Clink personalized wine bottle neck hang tags, $2 each, WeddingWire Shop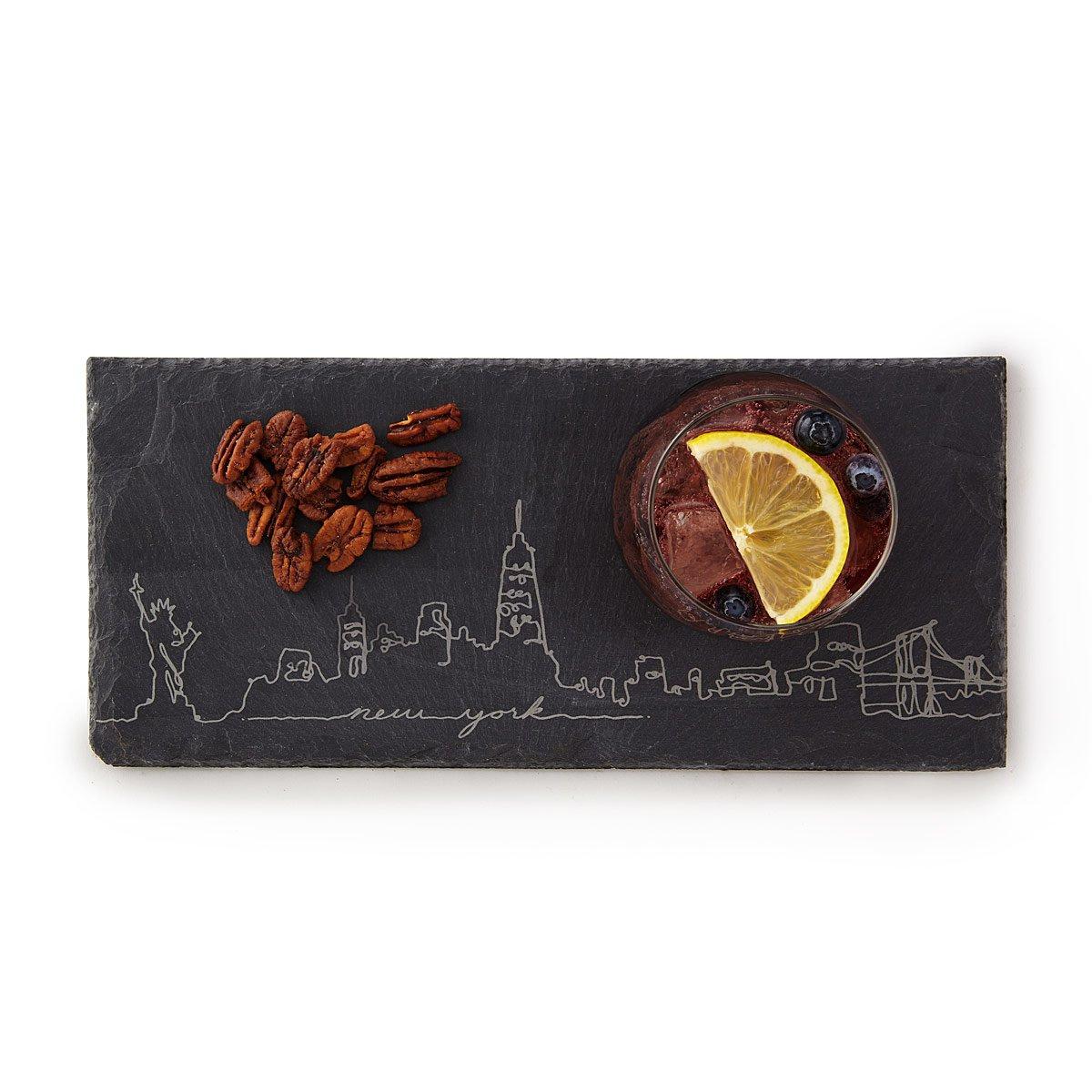 3. Display-worthy cheese boards
If you really want to impress, pick out gifts for your wedding party that are equal parts practical and meaningful. A pretty slate cheese board adorned with the skyline of their favorite city will earn prime real estate in their kitchen cabinet.
Uncommon Goods city skyline slate cheese board, $20, Uncommon Goods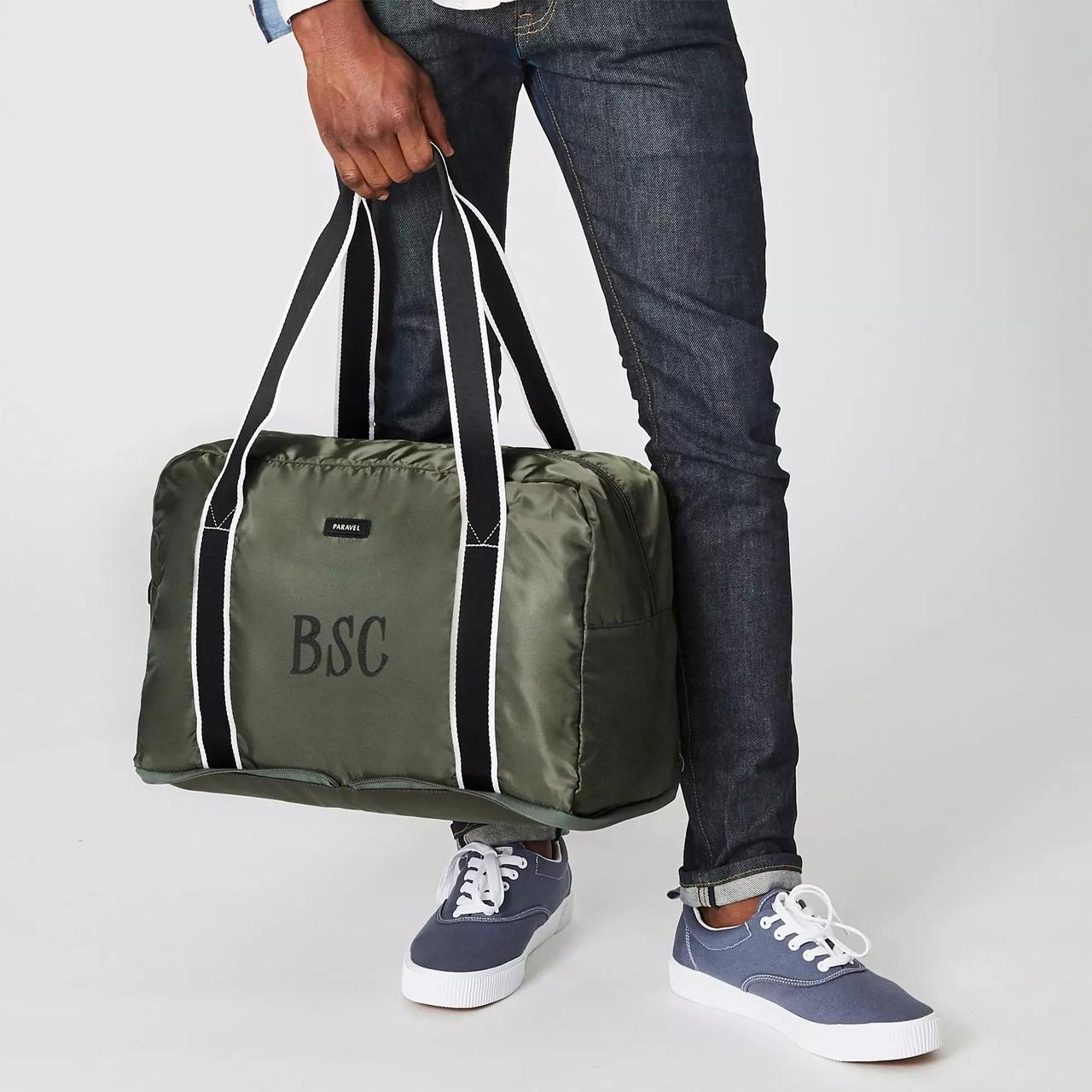 4. Functional fold-up bags
This handy fold-up duffel bag is perfect for everything from everyday trips to the gym to spontaneous weekend getaways. It comes in a choice of six colors and can be embroidered with each person's initials, meaning they won't get mixed up on your next group meet. Talk about cool wedding party gifts!
Paravel fold-up bag, from $65, Paravel
5. Gourmet cookies
There's no denying sweet treats make for some of the best gifts, and that doesn't change when it comes to shopping for your wedding party. Give everyone a tin of Milk Bar's most popular cookies as a thank you for all of their hard work. Trust us, they won't be disappointed.
Milk Bar The Cookie Faves tin, $36, Milk Bar Store
6. Mailable gift boxes
Greetabl lets you design adorable gift boxes that fold out to reveal a personal message and photos, as well as a pocket-size gift of your choosing. A small scented candle or some scotch-infused caramels are both excellent tokens of appreciation.
Greetabl Merci print gift box, from $13 with a gift, Greetabl
7. Spa gift sets
After all of the planning and partying, your loved ones might be in need of a little extra downtime. Help them get started with a lovely box of spa essentials, including soothing bath salts, a soft cotton towel, and a scented bath bomb.
The Little Market bath gift set, from $46, The Little Market
8. Cool picture frames
Photo frames make for some of the best wedding party gifts. They're pretty, practical, and sentimental to boot. If that's not enough to convince you, this unique option can stand up on its own, meaning your BFFs don't have to get their toolkit out to display it.
Framebridge The Alto, $69, Framebridge
9. Minimalist coasters
There are plenty of cute, affordable wedding party gifts out there if your budget is a little smaller. These chic marble coasters can be personalized with each person's name for a useful keepsake that doubles as decor.
Hey Moonlight Canvas personalized marble coaster, $10 each, Etsy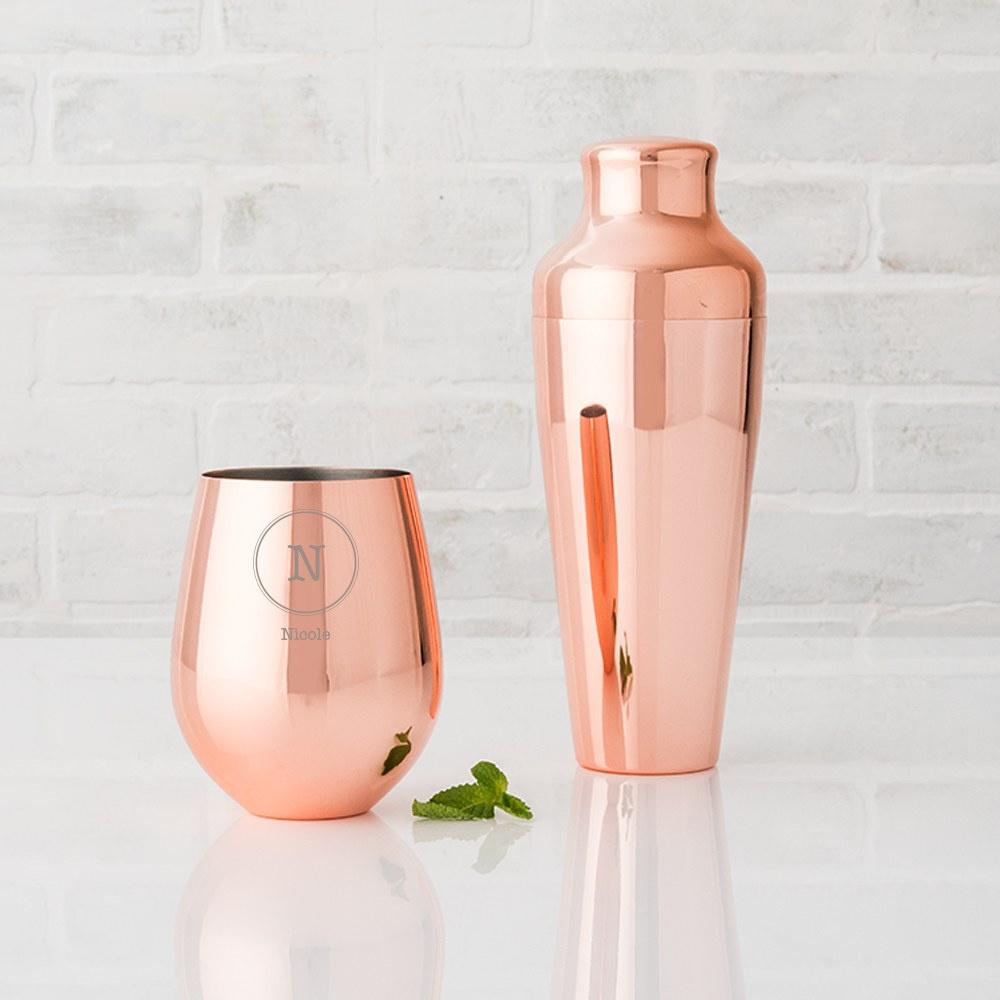 10. Personalized tumblers
Our favorite traditional wedding party gift has to be custom drinkware. Have one of these chic copper tumblers personalized with their first name and initial (or anything, really) and use them to toast on the morning of.
WeddingWire Shop circle monogram etching copper stemless wine glass, $18, WeddingWire Shop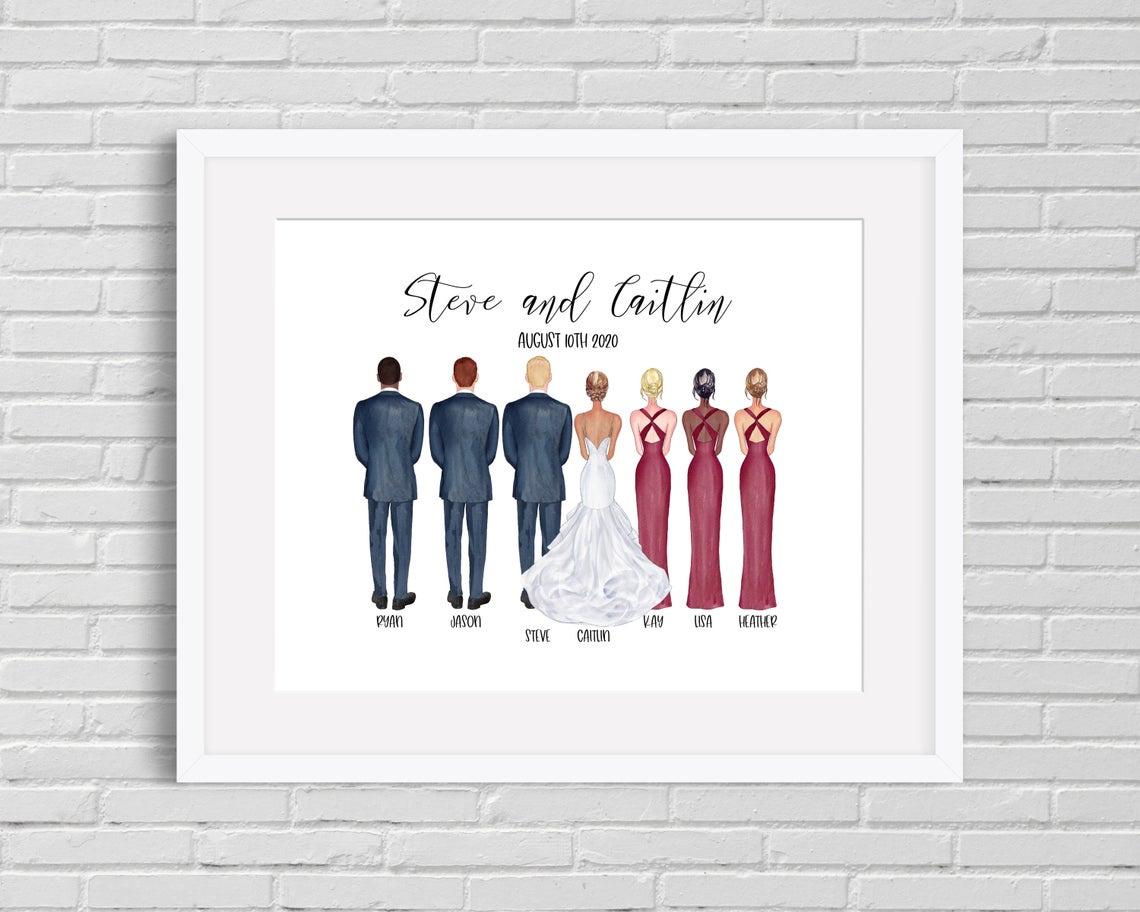 11. Keepsake portraits
Give everyone a custom illustration from your wedding day featuring you, your S.O., and both sides of the wedding party. You might have to wait until after the big day to hand it over, but it'll be so worth the wait.
Cape Rose Co. custom wedding party portrait, from $12, Etsy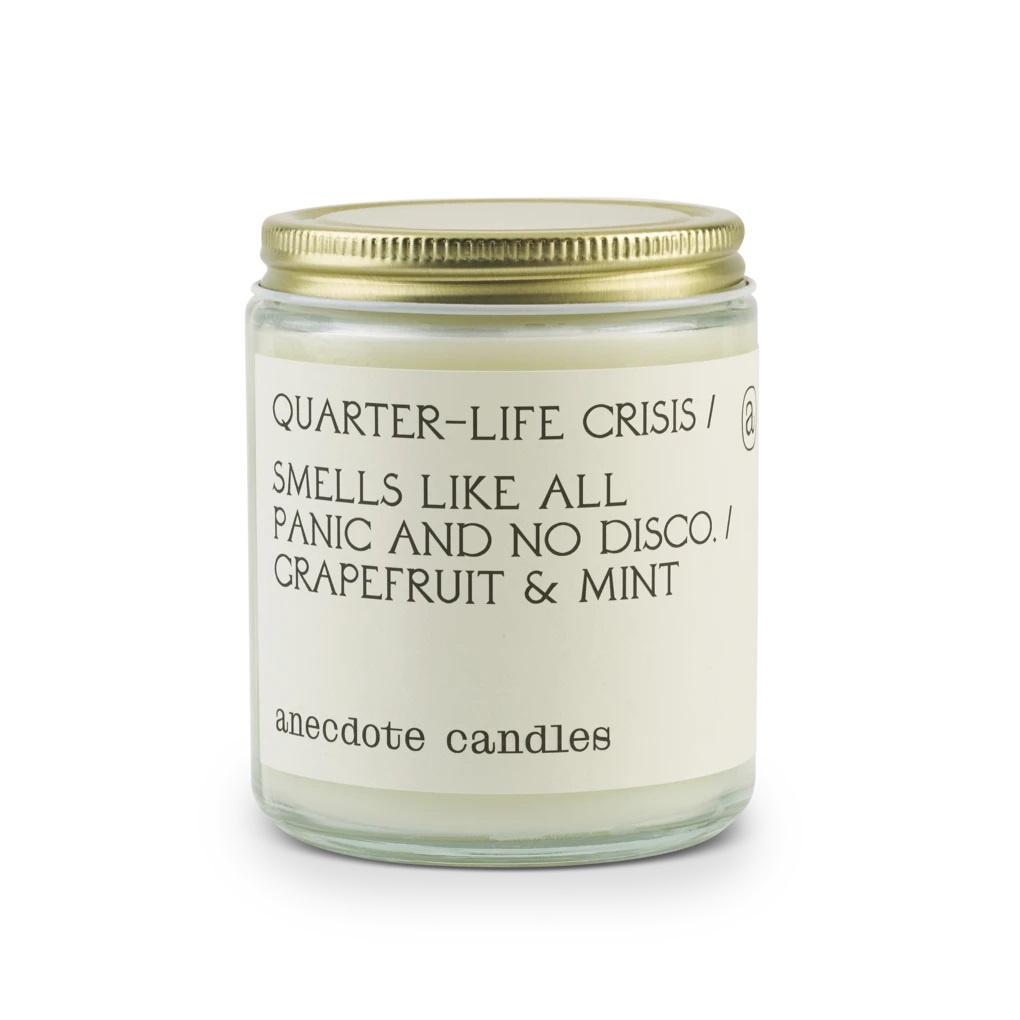 12. Funny scented candles
Candles are cute, inexpensive wedding party gifts that anyone can appreciate, and this funny "quarter-life crisis" one is perfect for your old highschool or college buddies.
Anecdote Candles Quarter-Life Crisis candle, from $14, Anecdote Candles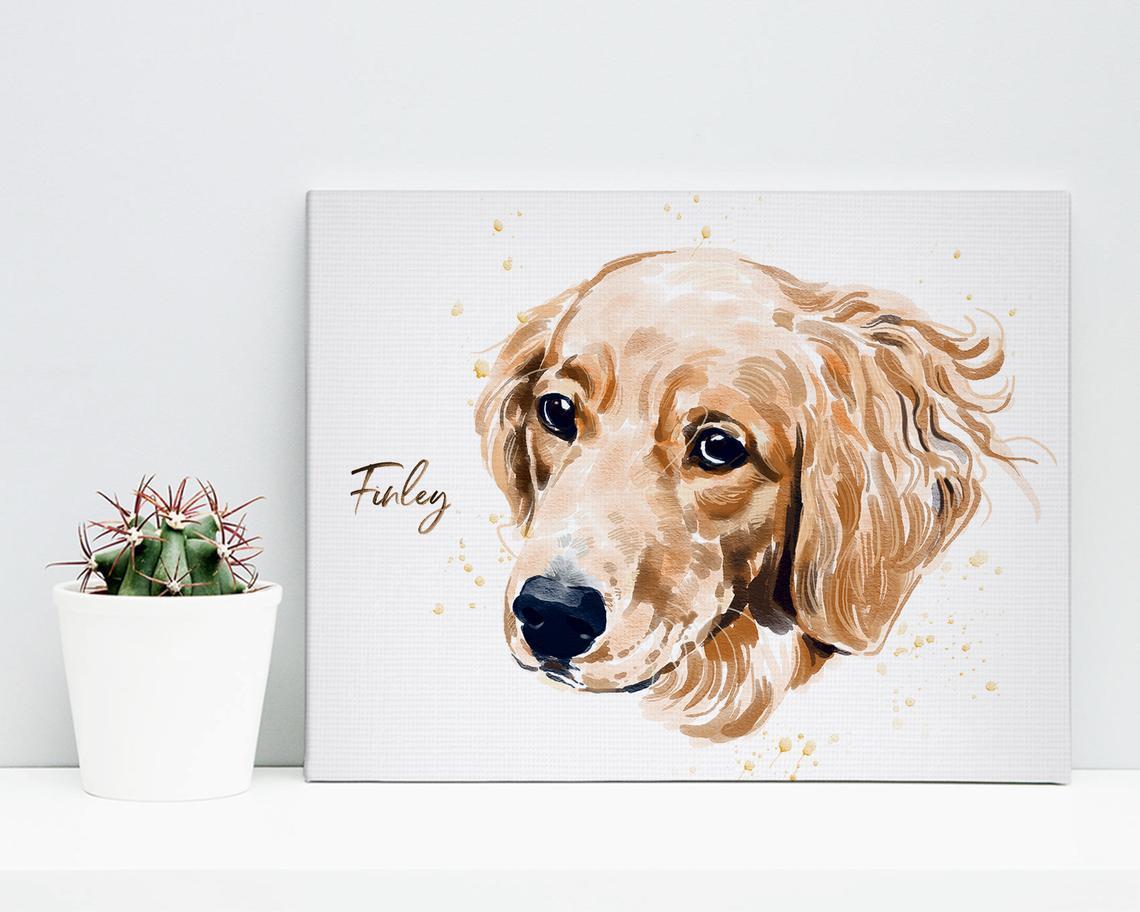 13. Meaningful pet portraits
Looking for cute wedding party gifts for your second in command? A custom illustration of their beloved fur baby is a surefire hit. It's a thoughtful present for any MOH, best man, or someone else who went above and beyond.
Draw Your Portrait custom pet portrait, from $50, Etsy
14. Embroidered robes
Trust us, they'll be glad of a soft, cozy bathrobe the morning after your wedding. Have them embroidered with each person's name or initials for a sweet personal touch.
WeddingWire Shop women's personalized embroidered waffle robe, $28, WeddingWire Shop; WeddingWire Shop men's personalized embroidered long waffle robe, $30, WeddingWire Shop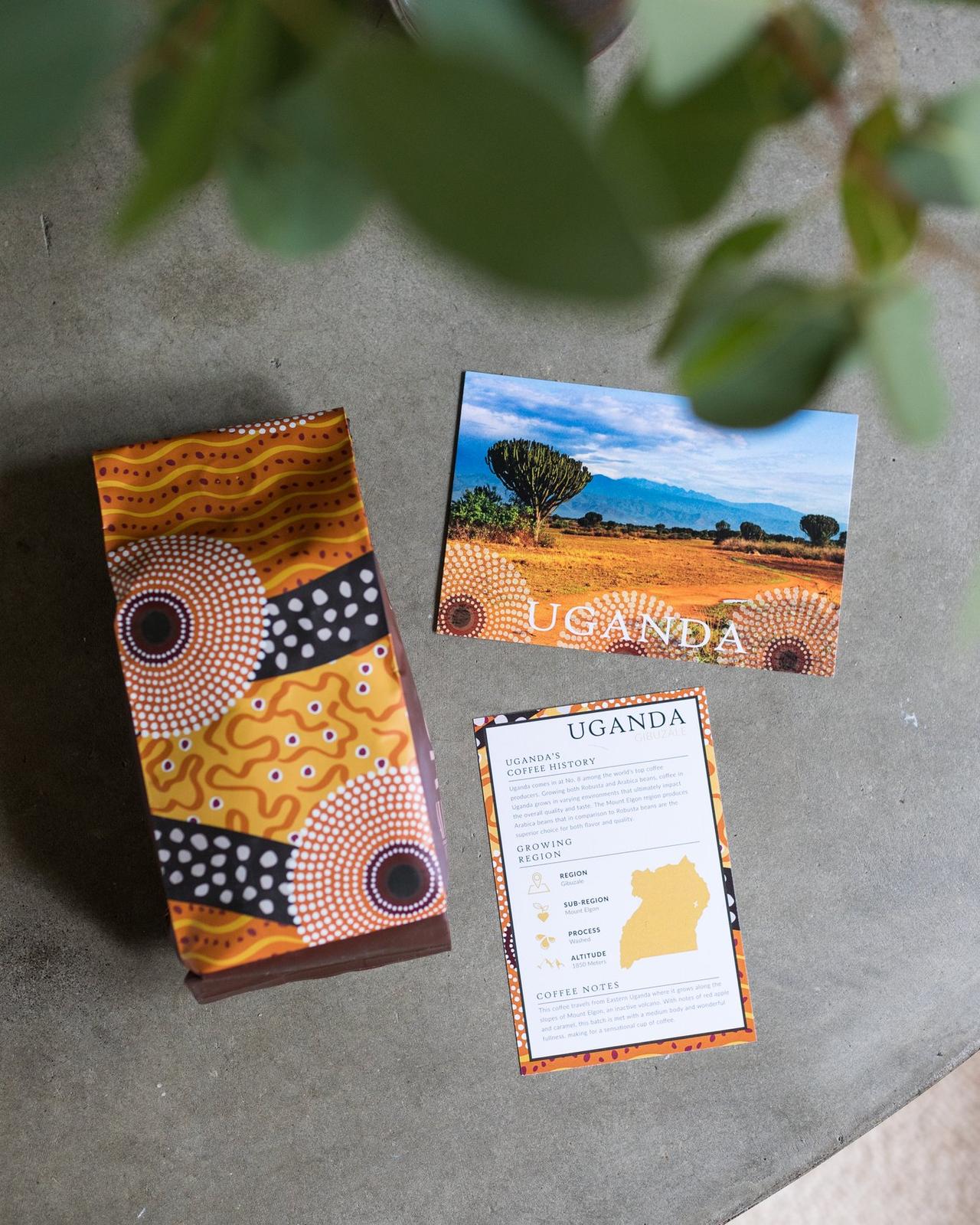 15. Global coffee experience
After all those late nights helping you plan seating arrangements and putting together wedding favors, your crew could probably use a pick-me-up. Sign them up for a gourmet coffee subscription that'll deliver a delicious new blend to their door each month.
Atlas Coffee Club coffee gift subscription, from $60, Atlas Coffee Club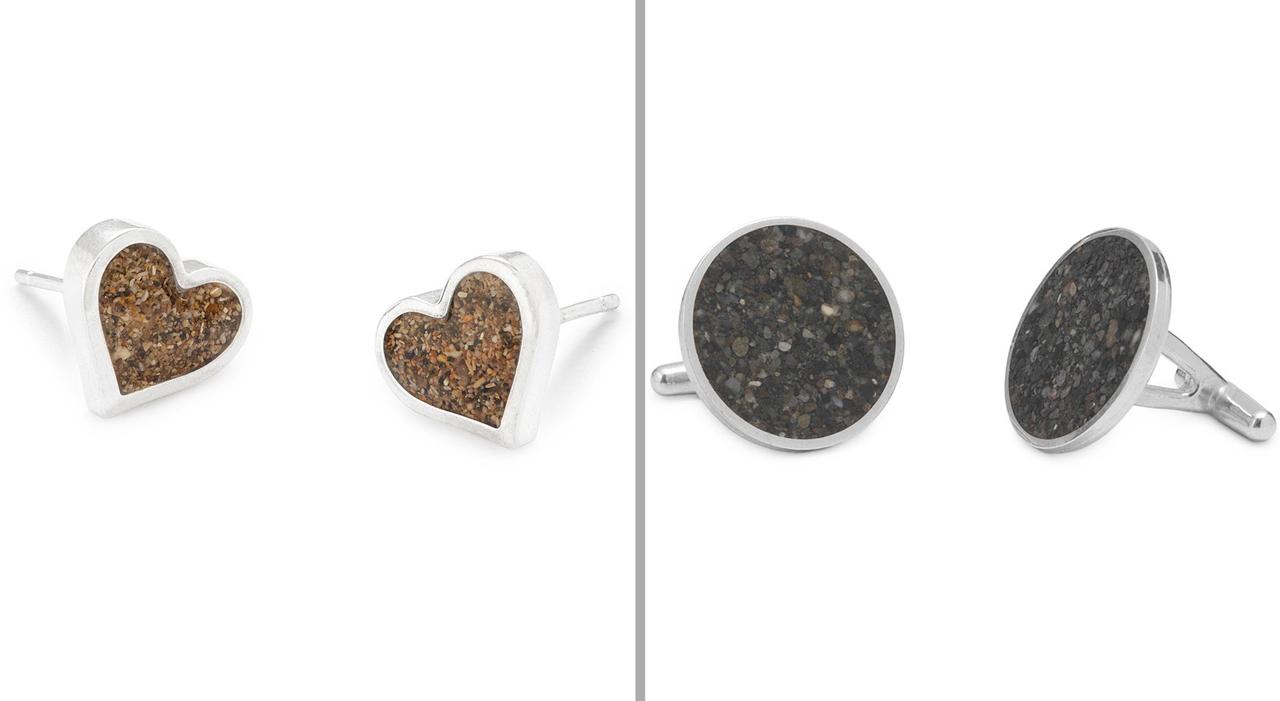 16. Unique wedding accessories
Accessories for the big day are good gift ideas for the wedding party so long as it's something you think they'll wear again. These cool earrings and cuff links come filled with sand from a location of your choice—whether that's their home state or your wedding destination.
Holly Daniels Christensen custom beach heart earrings, from $60, Uncommon Goods; Holly Daniels Christensen custom beach cuff links, from $144, Uncommon Goods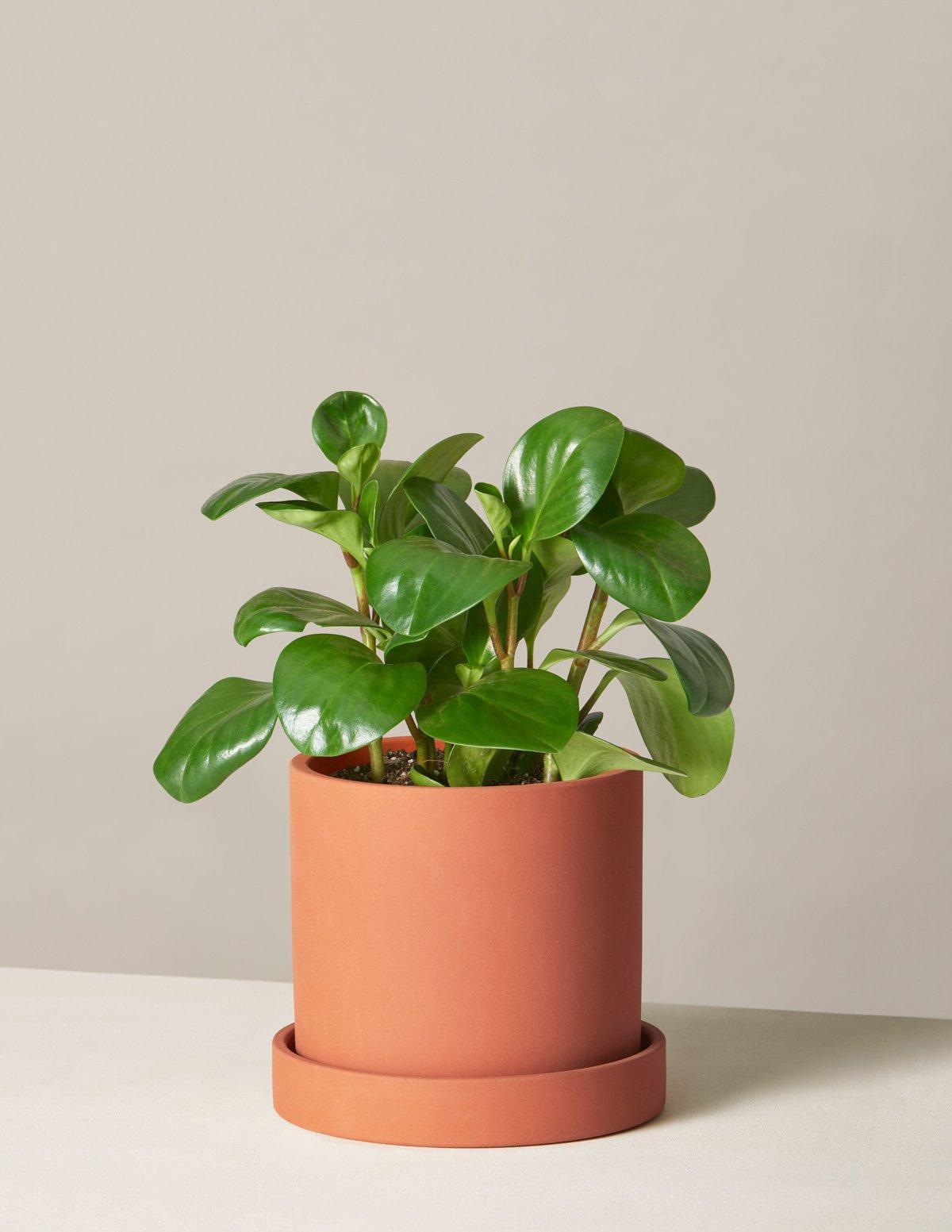 17. Decorative house plants
One simple way to make sure you're getting great wedding party gifts is to use your crew's interests as inspiration. Whether they're into gardening or interior design, this leafy green houseplant will be a bright new addition to their home. It's also beginner friendly, so they don't need to be a plant whisperer.
The Sill peperomia obtusifolia plant, from $23, The Sill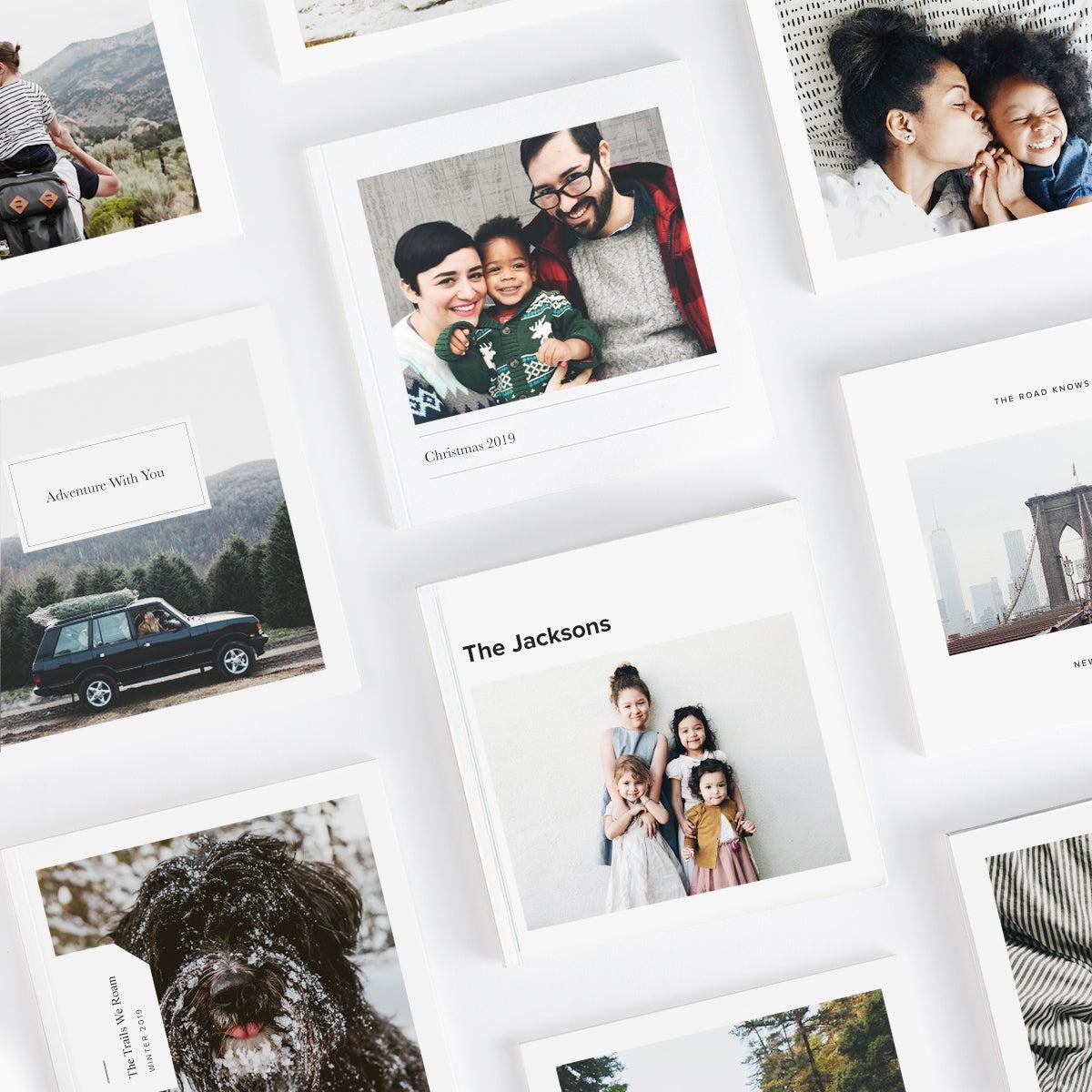 18. Sentimental photo books
You've probably shared lots of amazing memories with your wedding party over the years, and now you have the opportunity to show them just how much you love having them in your life. Why not put together a keepsake book for each person filled with all your favorite moments together?
Artifact Uprising softcover mini photo book, from $15, Artifact Uprising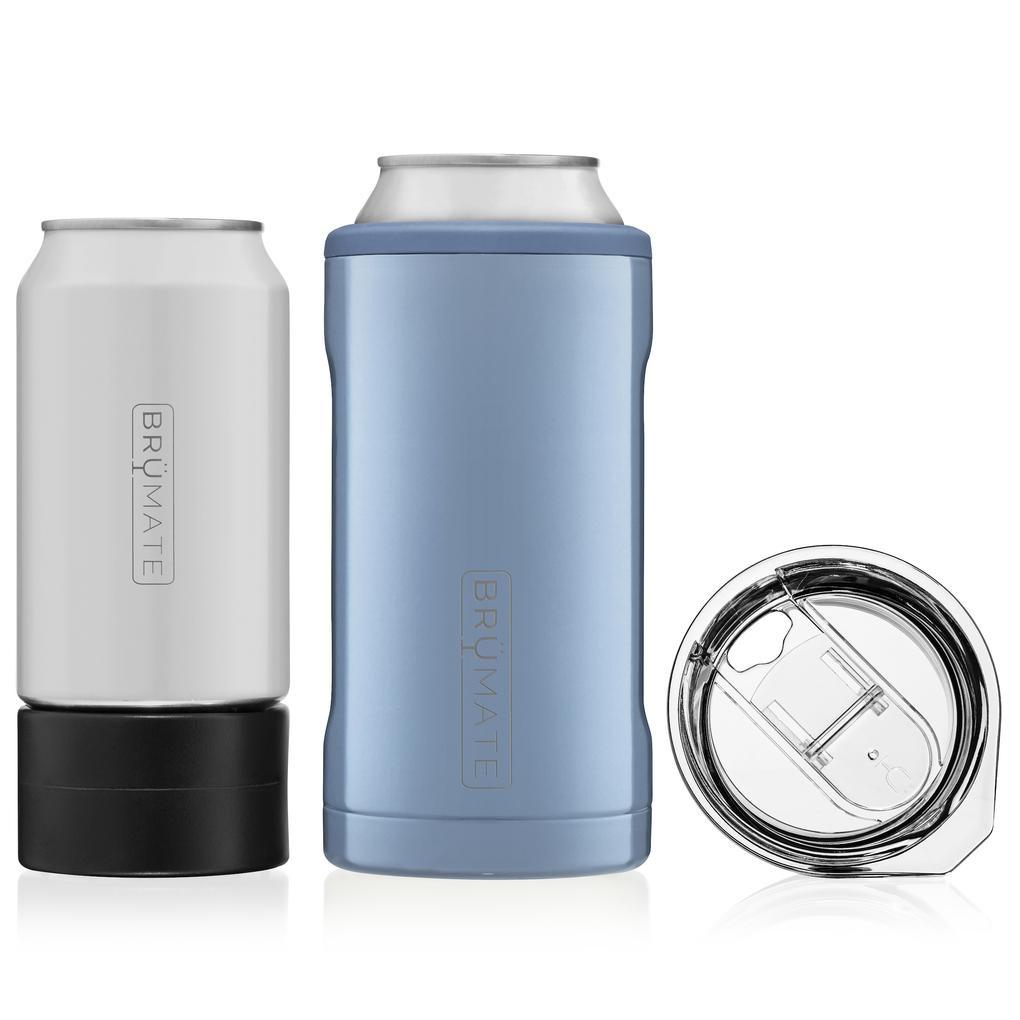 19. Useful can coolers
Your besties can say goodbye to warm beer with this awesome set of can coolers that adapts to fit both 12- and 16-ounce cans and turns into a pint glass. These useful wedding party gifts will come in clutch at future celebrations and backyard barbecues alike.
BrüMate Hopsulator TRíO 3-in-1 in Denim, $25, BrüMate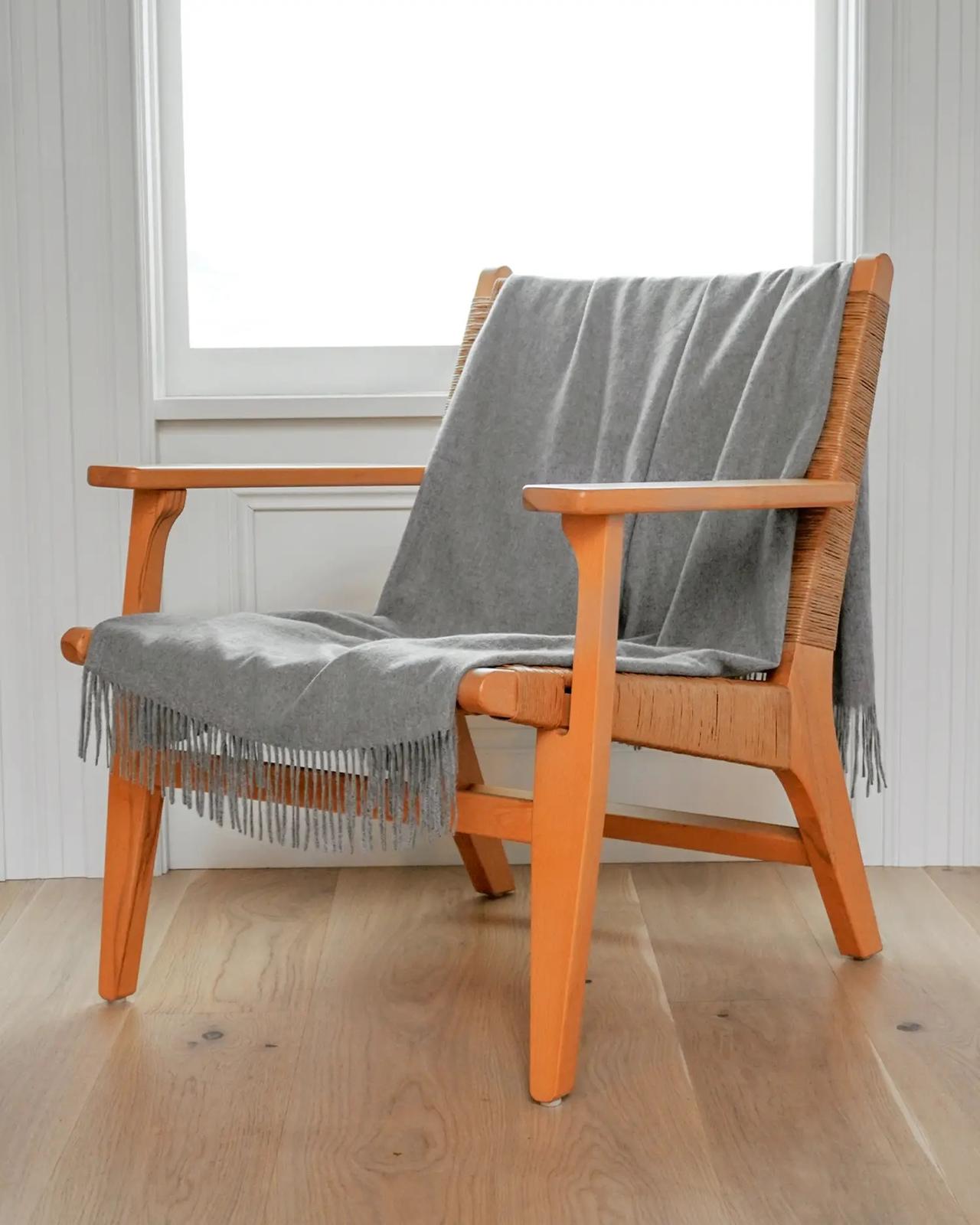 20. Luxurious throw blankets
If you want to splash a little extra cash on the VIP members of your wedding party, check out this super-soft cashmere throw. It's perfect for snuggling up under after long days, and it'll look beautiful in their home.
Quince Mongolian cashmere throw, $100, Quince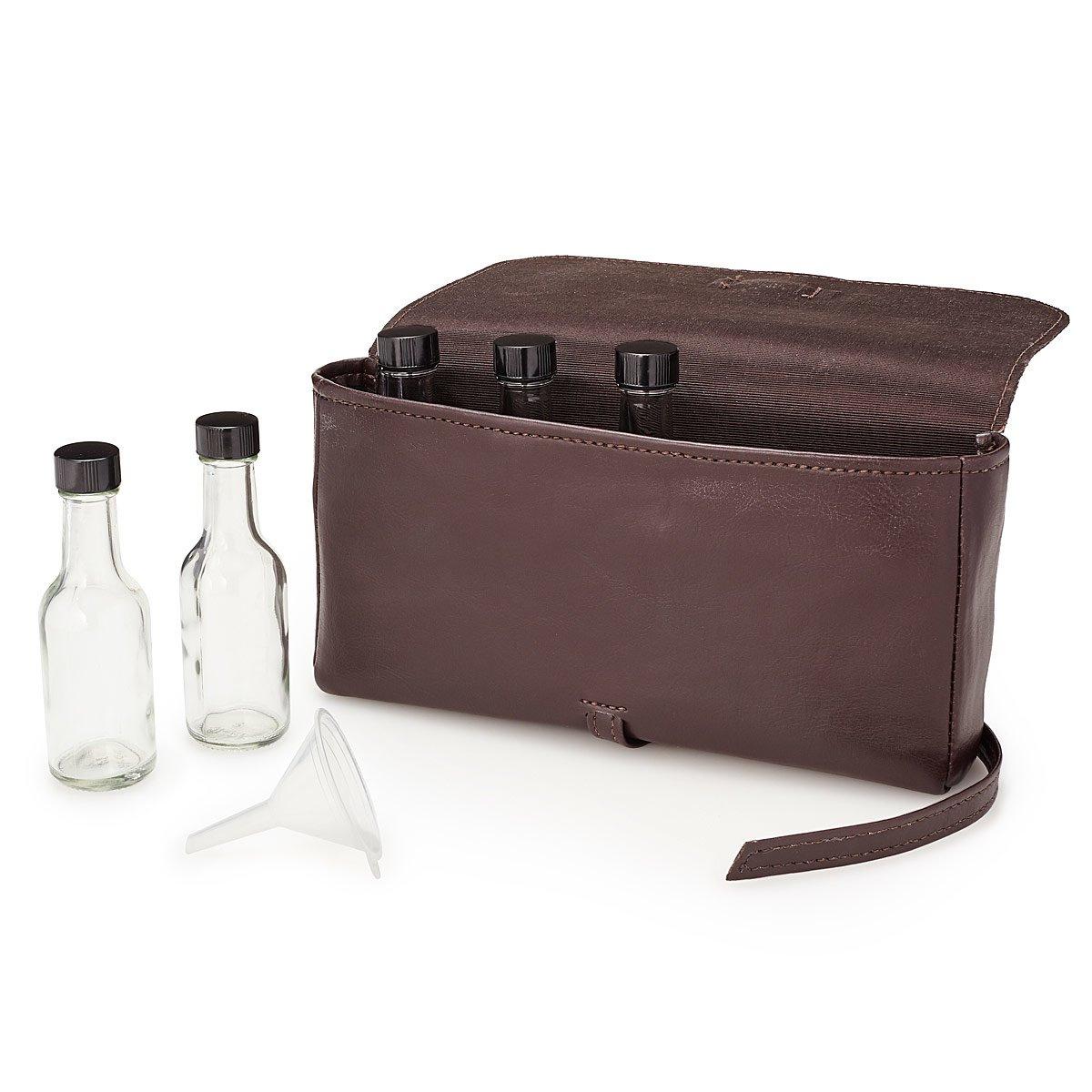 21. Minibar travel cases
On the hunt for some more booze-inspired gifts to give your wedding party? A sleek leather minibar kit will let them show off their cocktail-mixing skills anytime, anywhere.
Isabel Clark personal minibar travel set, $48, Uncommon Goods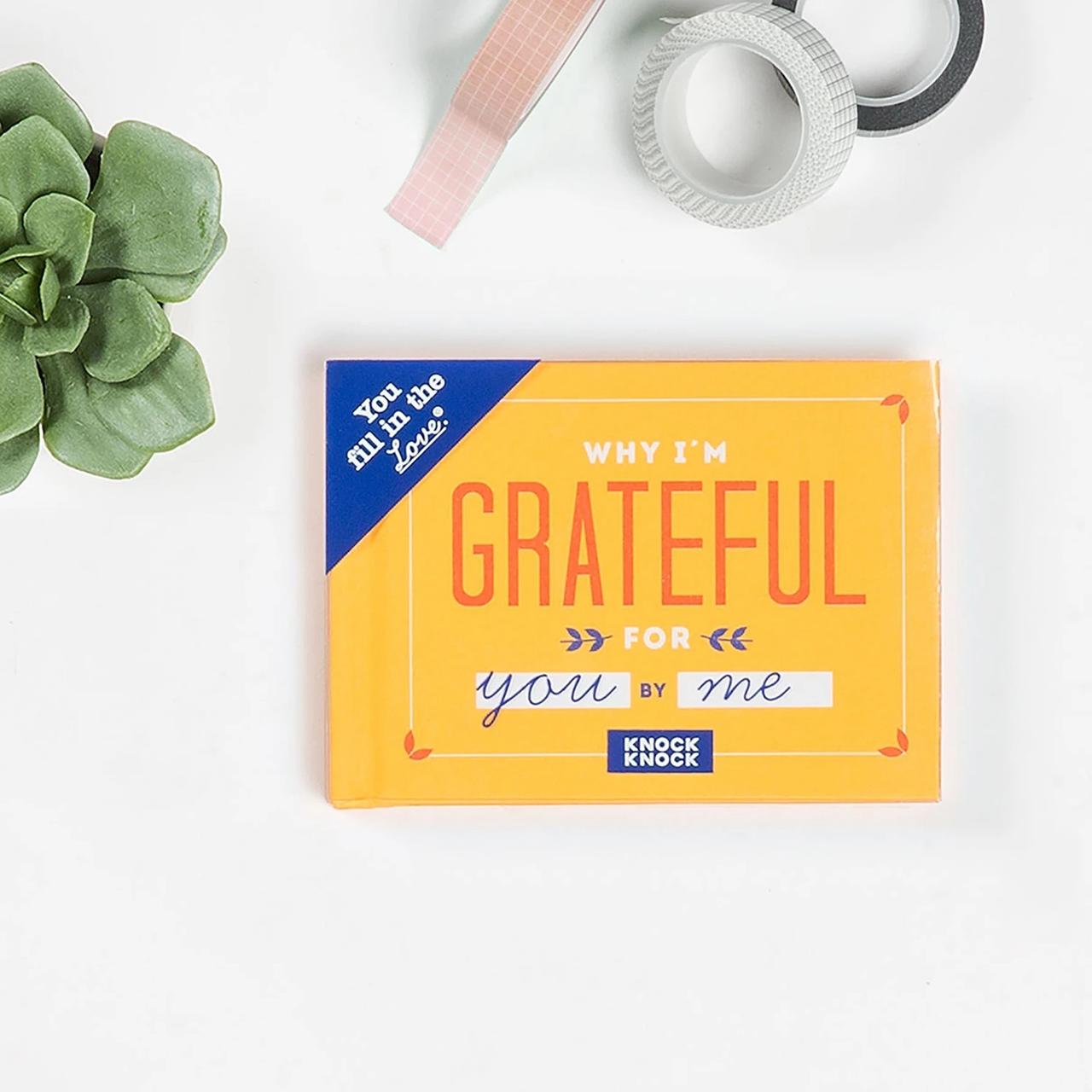 22. Heartfelt gratitude journals
What better way to tell them how thankful you are than with a book that does just that? This fun fill-in-the-blanks journal tops the list of cute wedding party gifts.
Knock Knock Why I'm Grateful for You Fill in the Love book, $10, Knock Knock Stuff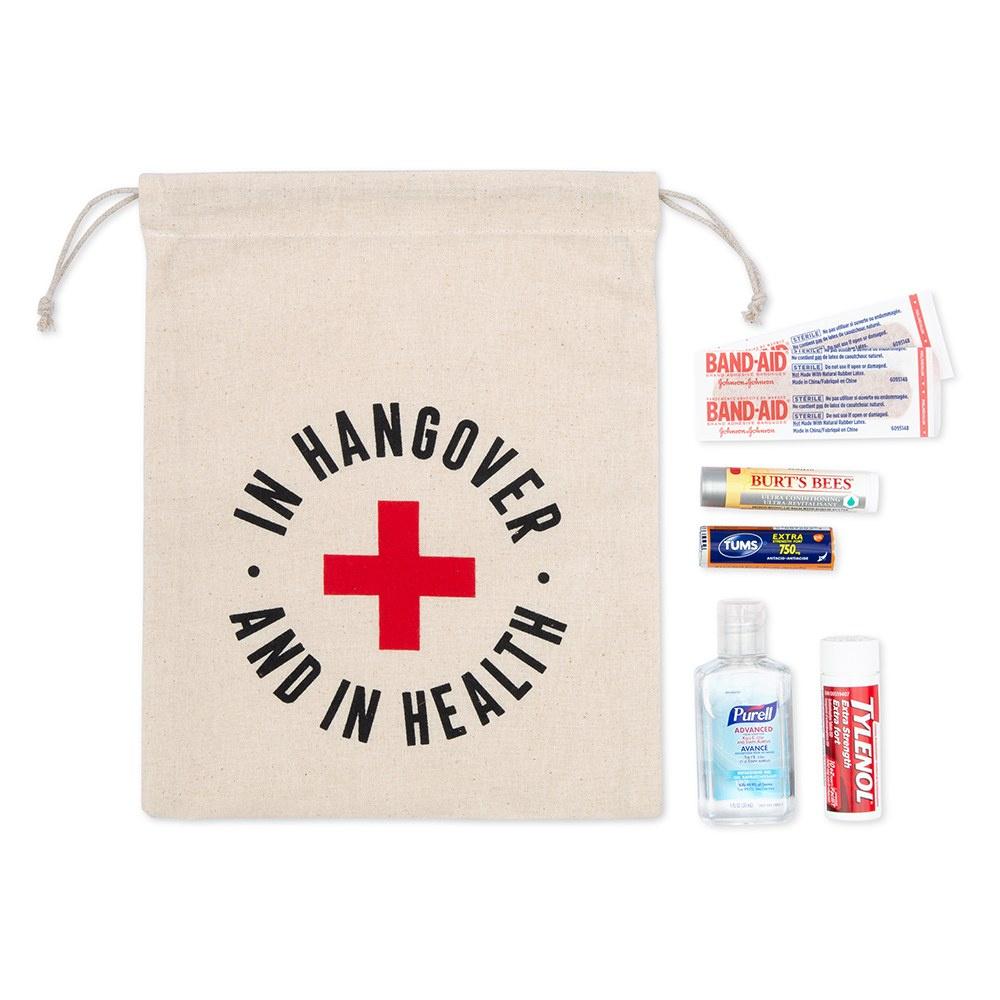 23. Practical hangover kits
Hangover kits are a funny token of appreciation to give your squad before the wedding, and it's something they'll be really grateful for afterward. Fill each bag with a few morning-after staples like aspirin, mints, and mini bottled water.
WeddingWire Shop In Hangover and In Health hangover survival kit, $3, WeddingWire Shop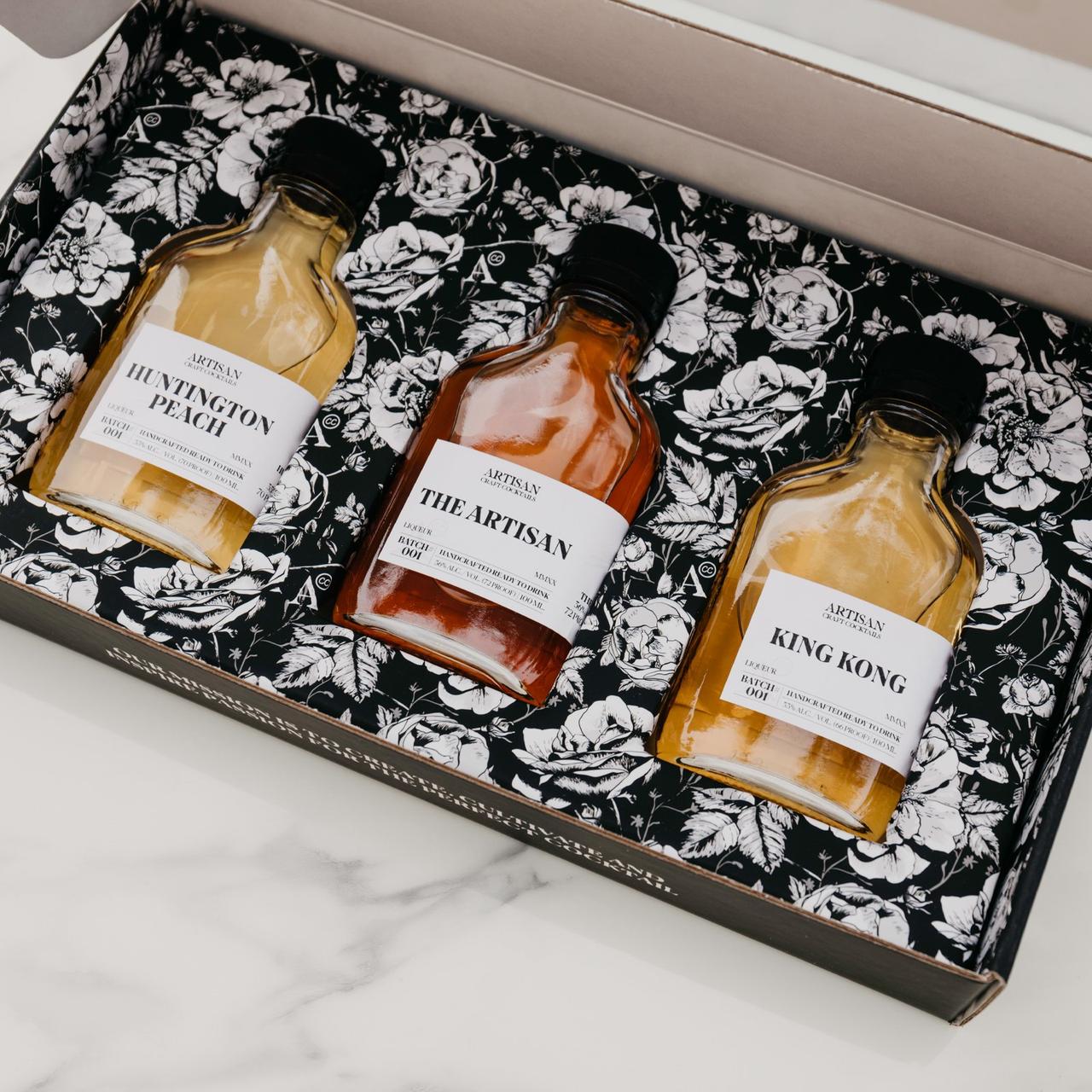 24. Delicious dessert cocktails
There's only one thing we love more than regular cocktails, and that's dessert cocktails. This luxurious gift set features three unique flavors, including sweet Huntington Peach, the iconic Artisan, and the Hollywood-inspired King Kong. It looks gorgeous and tastes even better.
Artisan Craft Cocktails Trio gift box, $50, Artisan Craft Cocktails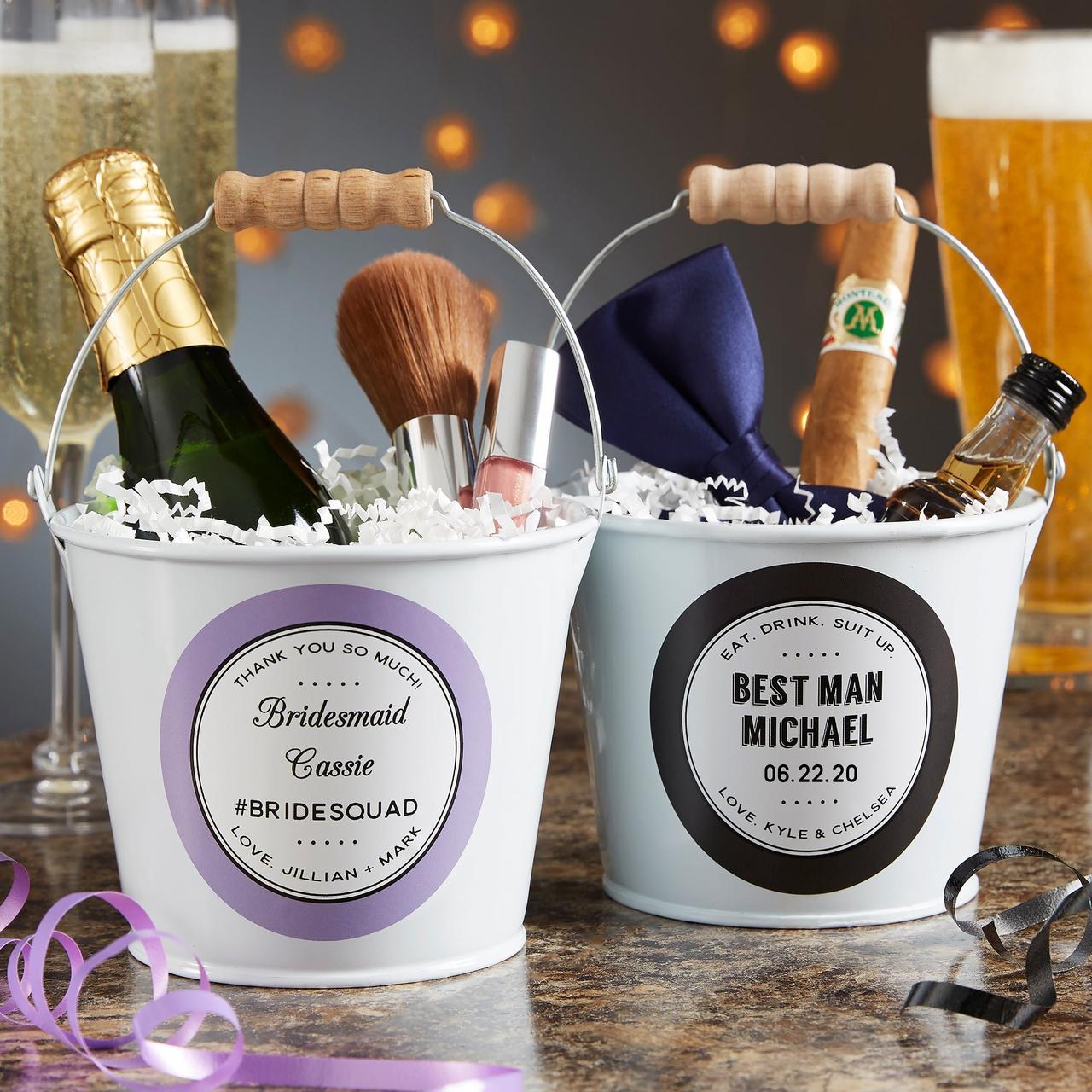 25. Cute gift buckets
Up the ante by presenting your gifts in a personalized vessel like these adorable buckets. You can customize the labels with each person's name, wedding title, and your wedding date or hashtag. Then, stock each bucket with a few small presents for your wedding party, like chocolate truffles and mini bottles of prosecco.
Personalization Mall wedding party favor personalized mini metal bucket, $12, Personalization Mall