The 40 Best Bridesmaid Gifts to Say Thanks to Your BFFs
Your besties have had your back since the day you asked them to join your "I do" crew. Show your gratitude with one of these cute bridesmaid gift ideas.
We have included third party products to help you navigate and enjoy life's biggest moments. Purchases made through links on this page may earn us a commission.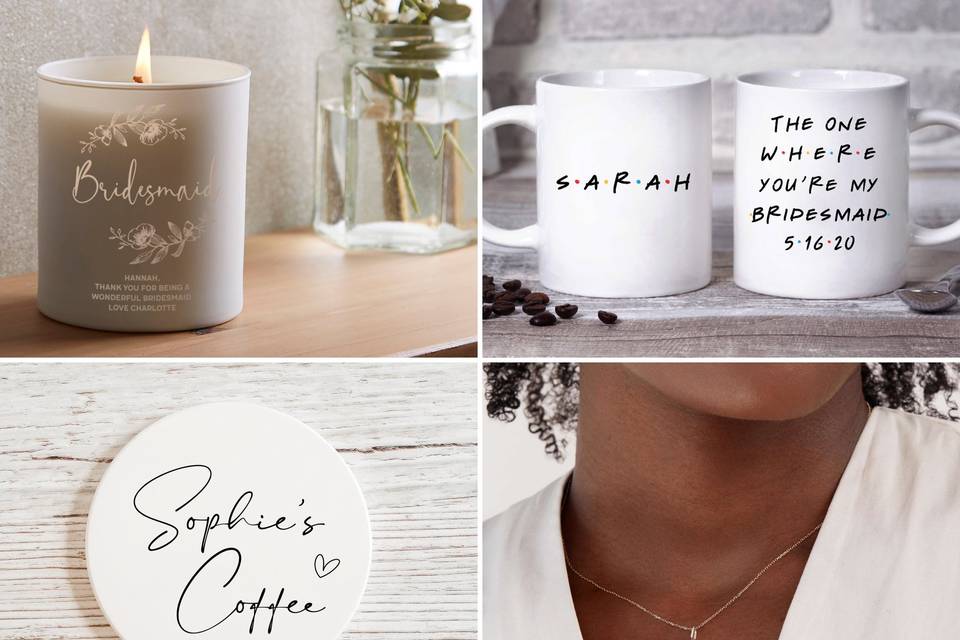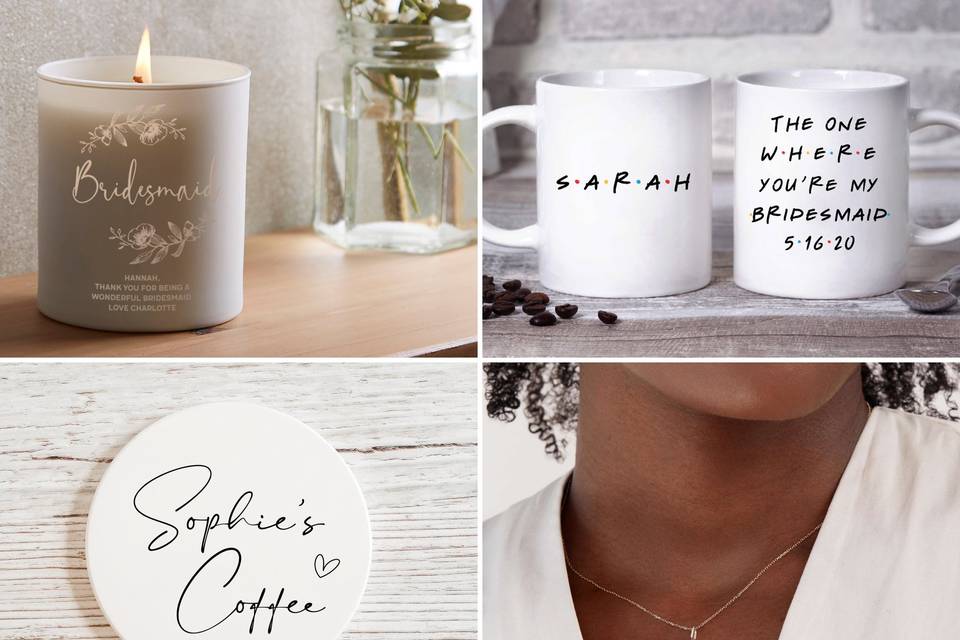 What would you do without your "I do" crew? From throwing awesome parties in your honor to helping you say yes to the perfect wedding outfit, they're a big part of your wedding journey. And bridesmaid duties aside, your besties have been there for you since day one. These bridesmaid gift ideas are a thoughtful way to thank your squad for everything they've done for you (both before and after you had a wedding to plan). While you don't have to spend a fortune on wedding party thank-you presents, it's considered good etiquette to give a small token of appreciation. After all, your bridesmaids have put lots of time, effort, and money into being with you on your big day.
Ready to start shopping? We've got presents for all your bridal party members, whether you're sisters, old school friends, or ex college roommates.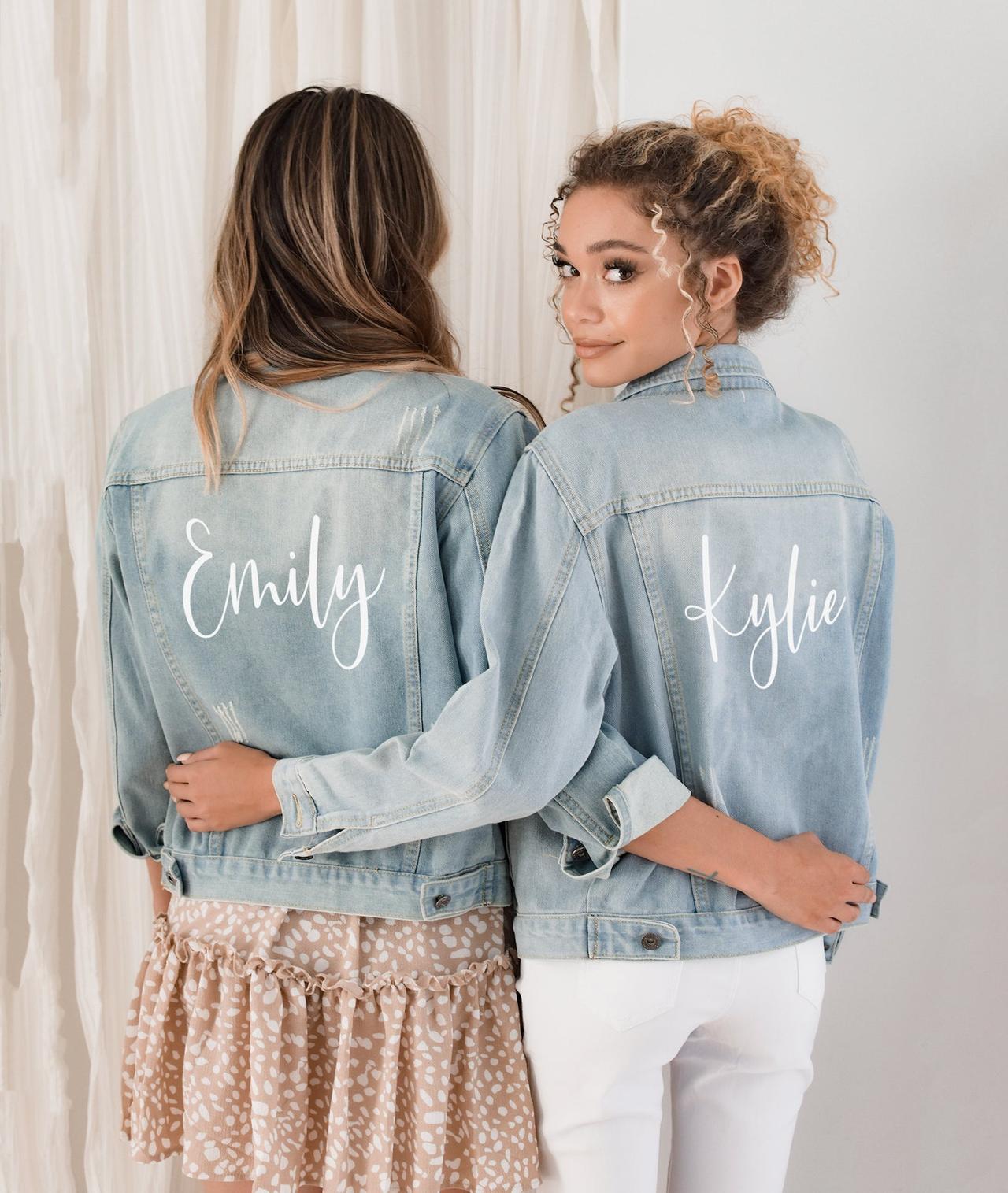 Wearing matching jean jackets with your crew on your wedding day is the cool girl photo trend that's not going away anytime soon. But trust us, these custom bridesmaid gifts won't just be for the day of the wedding. Your squad will want to wear them all the time.
Mod Party custom bridesmaid jean jacket, from $49 each, Etsy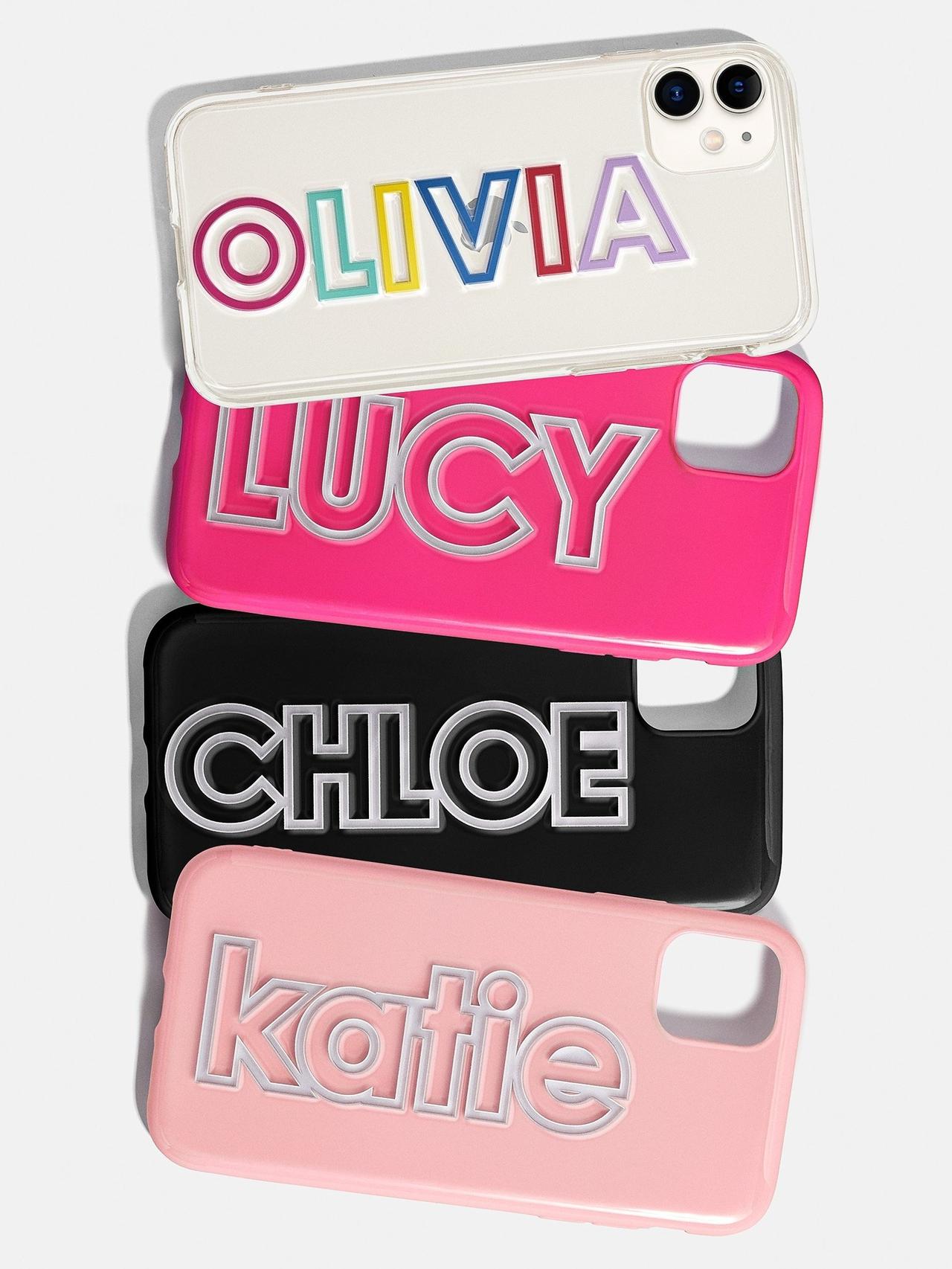 Have you ever seen phone cases this trendy? These cool bridesmaid gifts are sure to earn compliments on the daily. And they're not just pretty to look at—they're functional too.
BaubleBar x Off My Case Block It Out iPhone case, $48 each, BaubleBar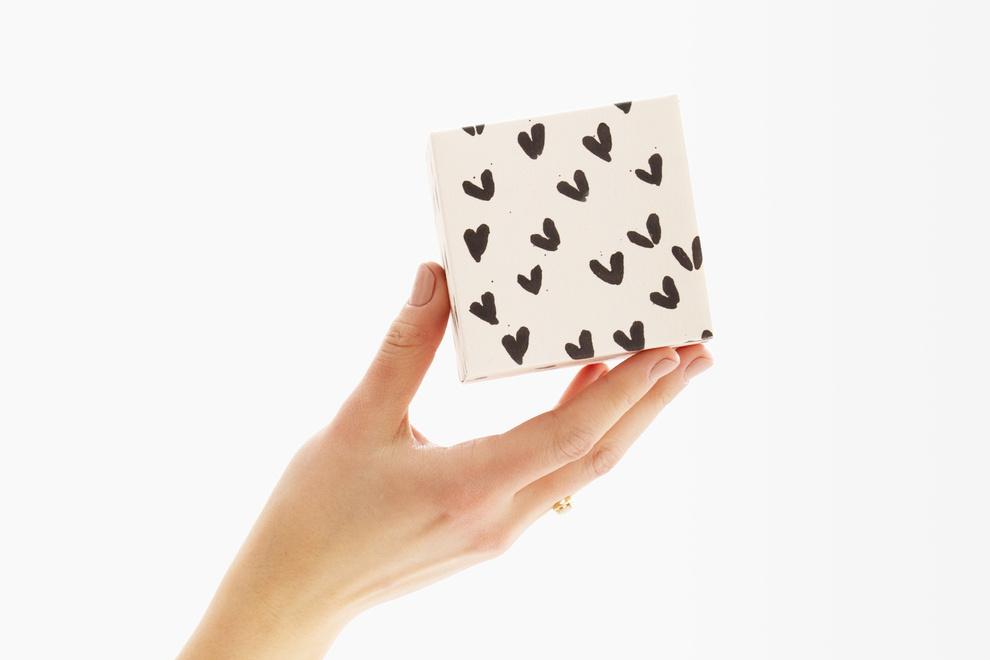 You don't have to get something big or expensive to let your crew know how you feel. Sometimes, small bridesmaid gifts are the best way to go. With Greetabl, you get to choose an adorable gift box design that folds out to reveal a personal message and photos. Add in a pocket-size present like champagne gummy bears or heart-shaped tea drops to really show your appreciation.
Greetabl Scribble Heart print gift box, from $13 with a gift, Greetabl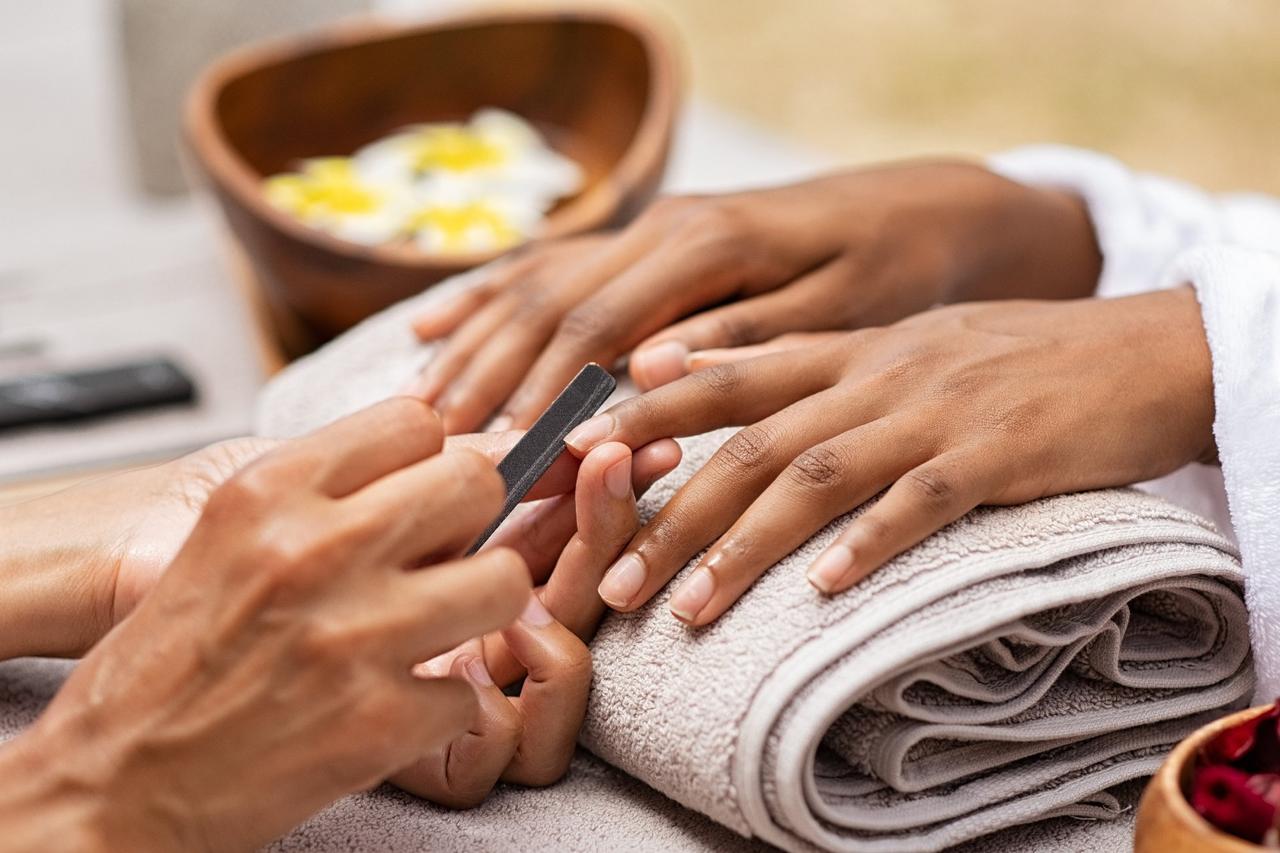 Give your team the gift of relaxation after months of helping you prep (and celebrate) the upcoming nuptials. This bridesmaid beauty gift is a great way to help them recharge their batteries. The best part? Spa Week has over 9,000 locations to choose from so there's almost certainly one nearby.
Spa Week spa and wellness gift card, from $10, Spa Week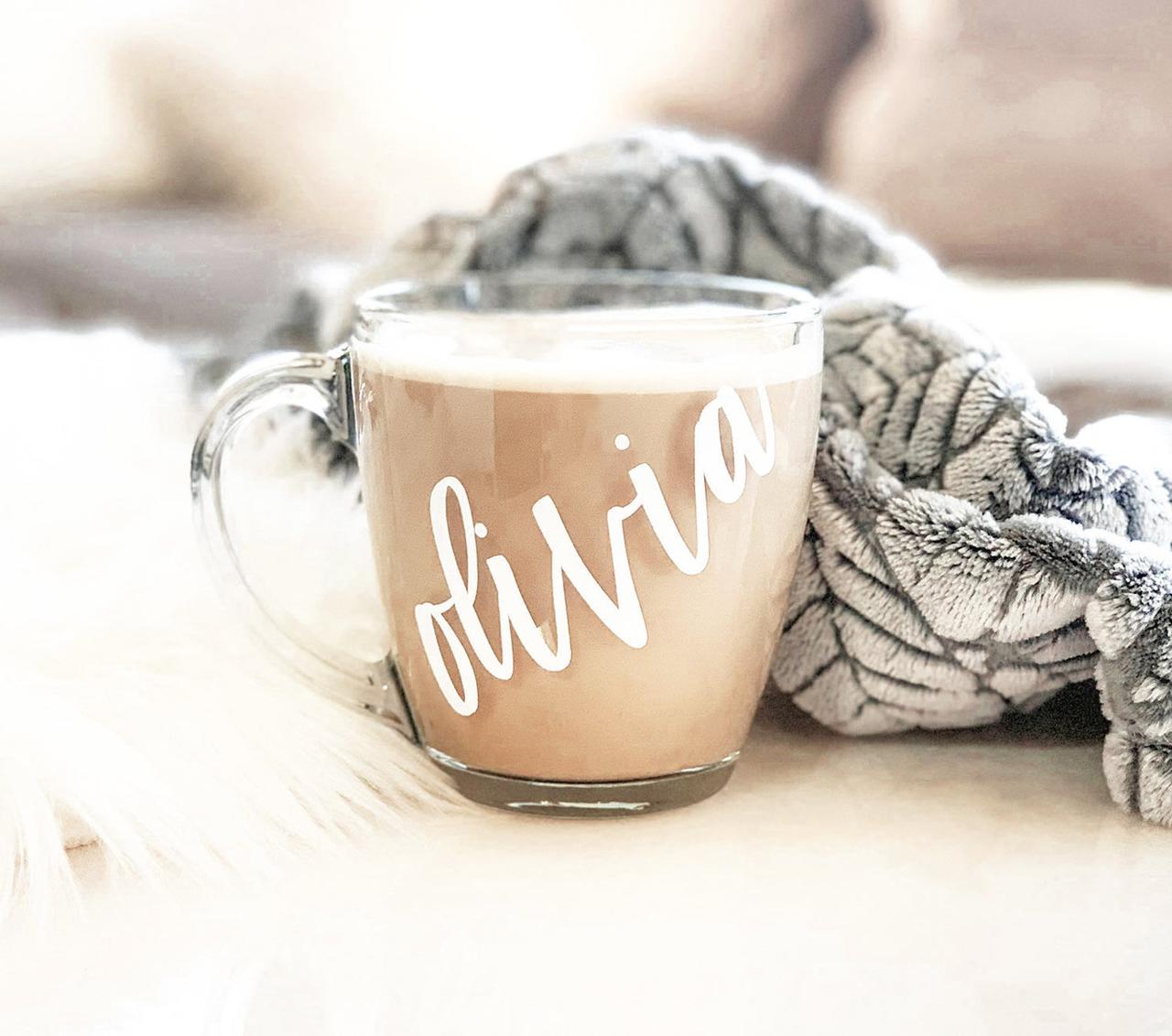 Searching for cute bridesmaid gift ideas they'll use every day? Give each of your besties a custom glass coffee mug printed with their name. Their morning coffee just got a seriously Insta-worthy upgrade.
Mod Party personalized glass coffee mug, $17, Etsy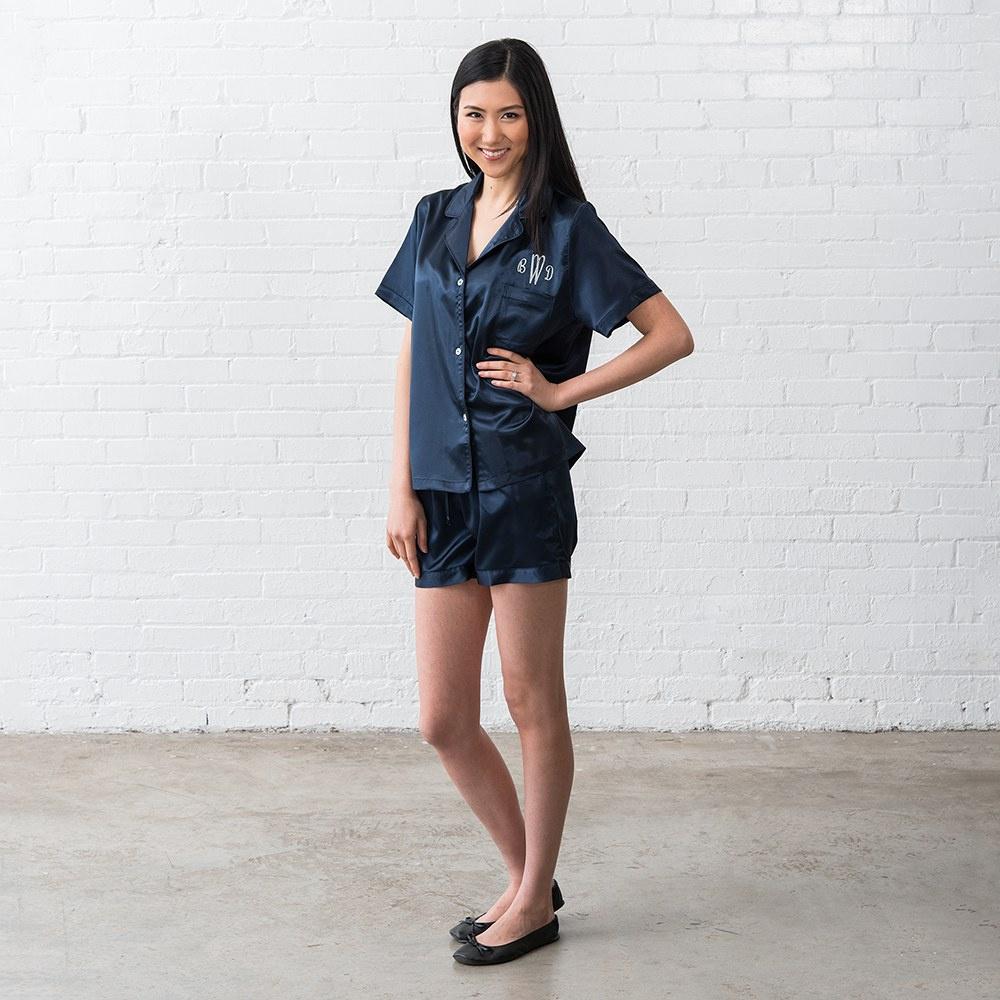 Personalized PJs make for good bridesmaid gifts if you pick a style you know the recipient will rewear after the morning of the wedding. WeddingWire Shop has lots of cute options to choose from that can be customized with your 'maids first names or monograms.
WeddingWire Shop women's personalized satin pajama sleepwear set, $30, WeddingWire Shop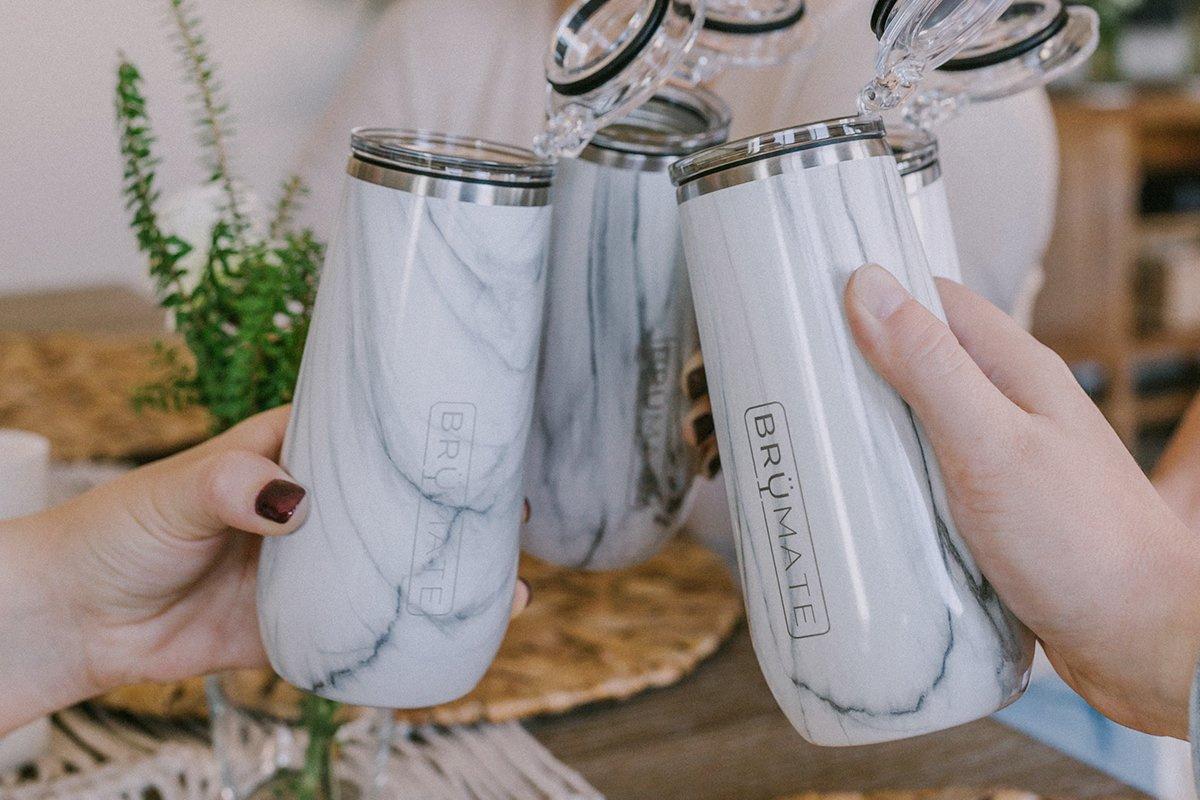 If there's one thing you do a lot of when there's an upcoming wedding, it's raise a toast! Upgrade their wine glasses or champagne flutes with a stylish stemless travel tumbler from BrüMate's wedding gift collection. With so many gorgeous designs to choose from, you're bound to find one that everyone likes. If you plan on buying the same thing for everyone, they're easily one of the best bridal party gift ideas.
BrüMate wedding collection, prices vary, BrüMate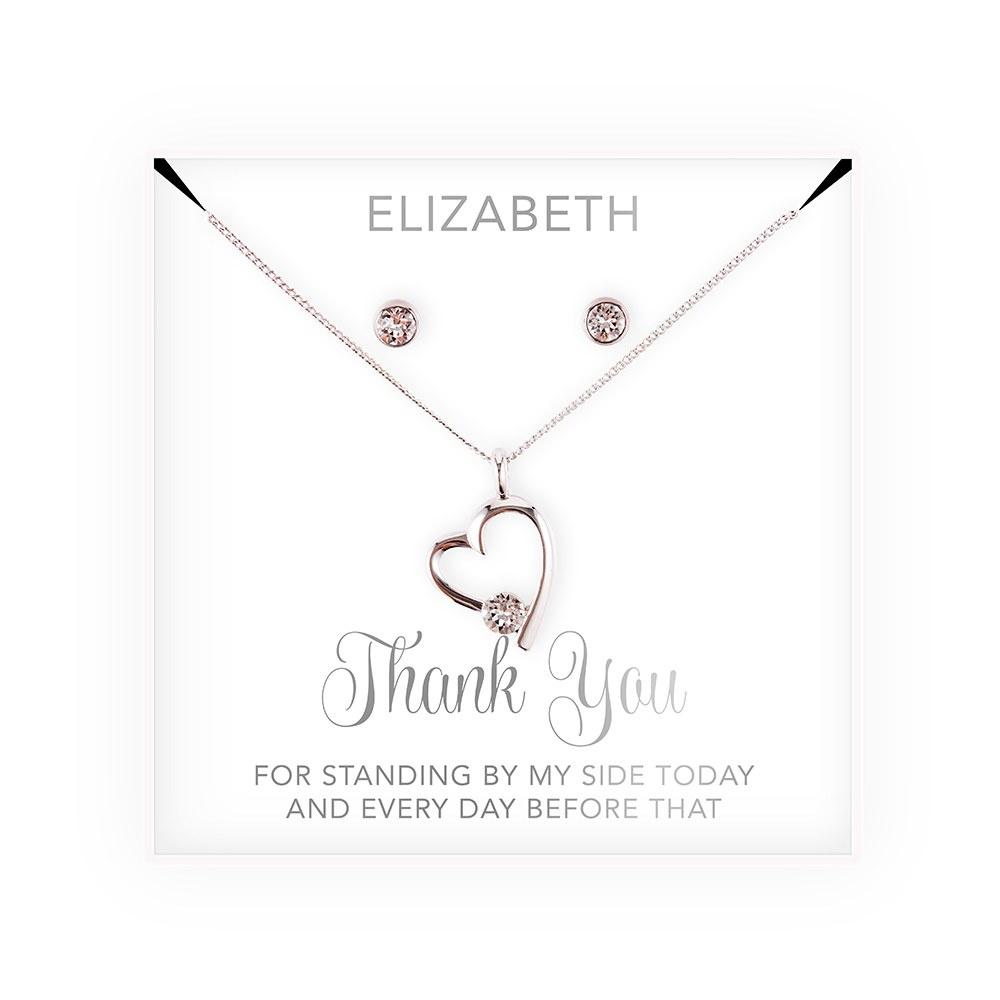 You don't have to break the bank to get jewelry bridesmaid gifts for your crew. This matching necklace and earrings set is a sweet way to say thank you. Plus, you can personalize the packaging with each person's name above a message that reads: "Thank you for standing by my side today and every day before that." Talk about a heartfelt gift for your bridesmaids on your wedding day!
WeddingWire Shop personalized bridal party heart and crystal jewelry gift set in Thank You Cursive Font, $20, WeddingWire Shop
Can you think of a more thoughtful wedding gift for your bridesmaids than an illustrated portrait of you all together? Order them a few weeks before the wedding so you can hand them over on the day—all you need to know is what color their dresses are and how they plan to style their hair. It's a unique bridal party gift they won't forget.
Simply Love Creations personalized bridal party print, from $18, Etsy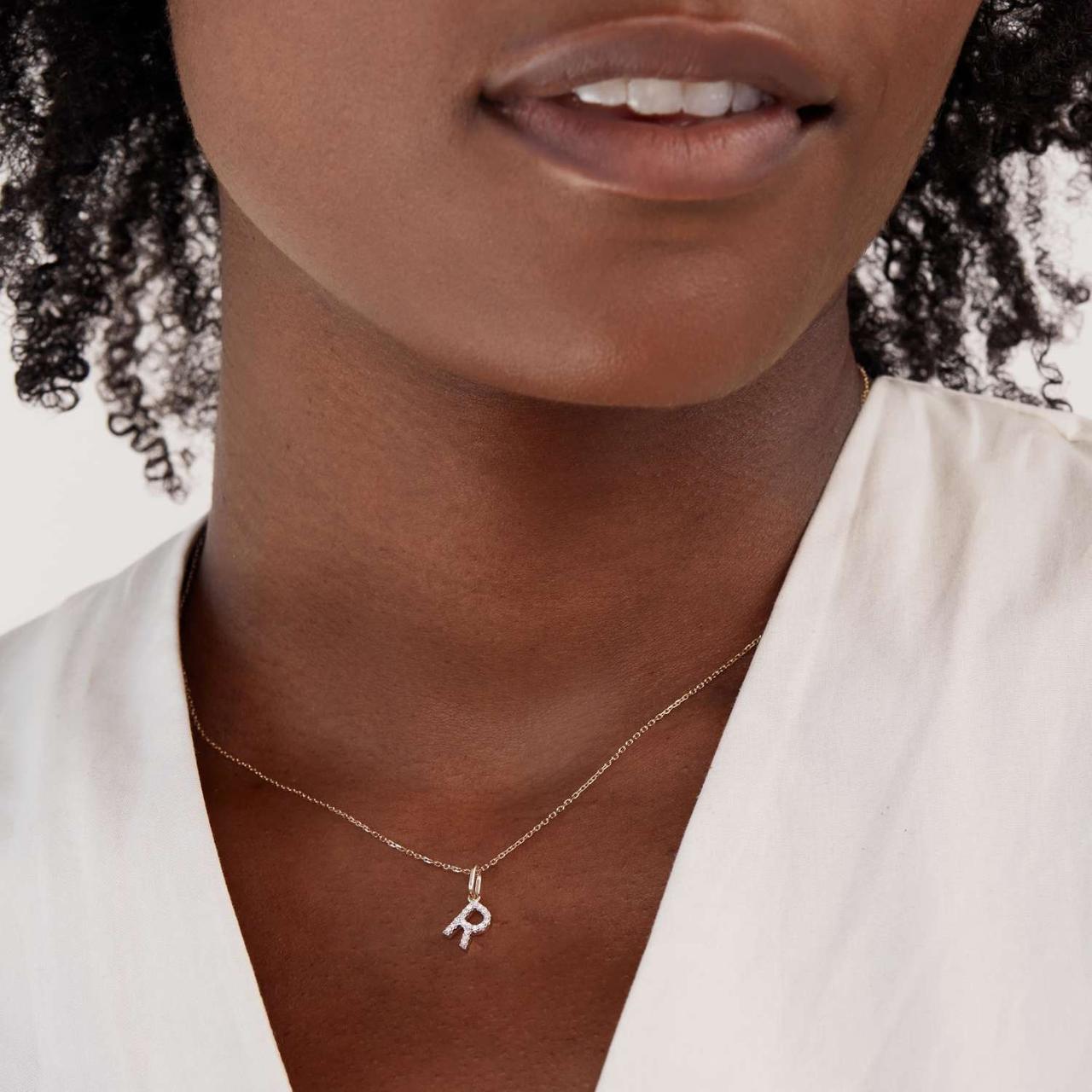 Really, you're free to spend as much as you're comfortable with on bridal party gifts. If you want to thank a bridesmaid or maid of honor who went above and beyond, this diamond initial necklace will do the trick. It's equal parts classic and personal, making a great everyday accessory.
Mejuri diamond letter pendant, $195, Mejuri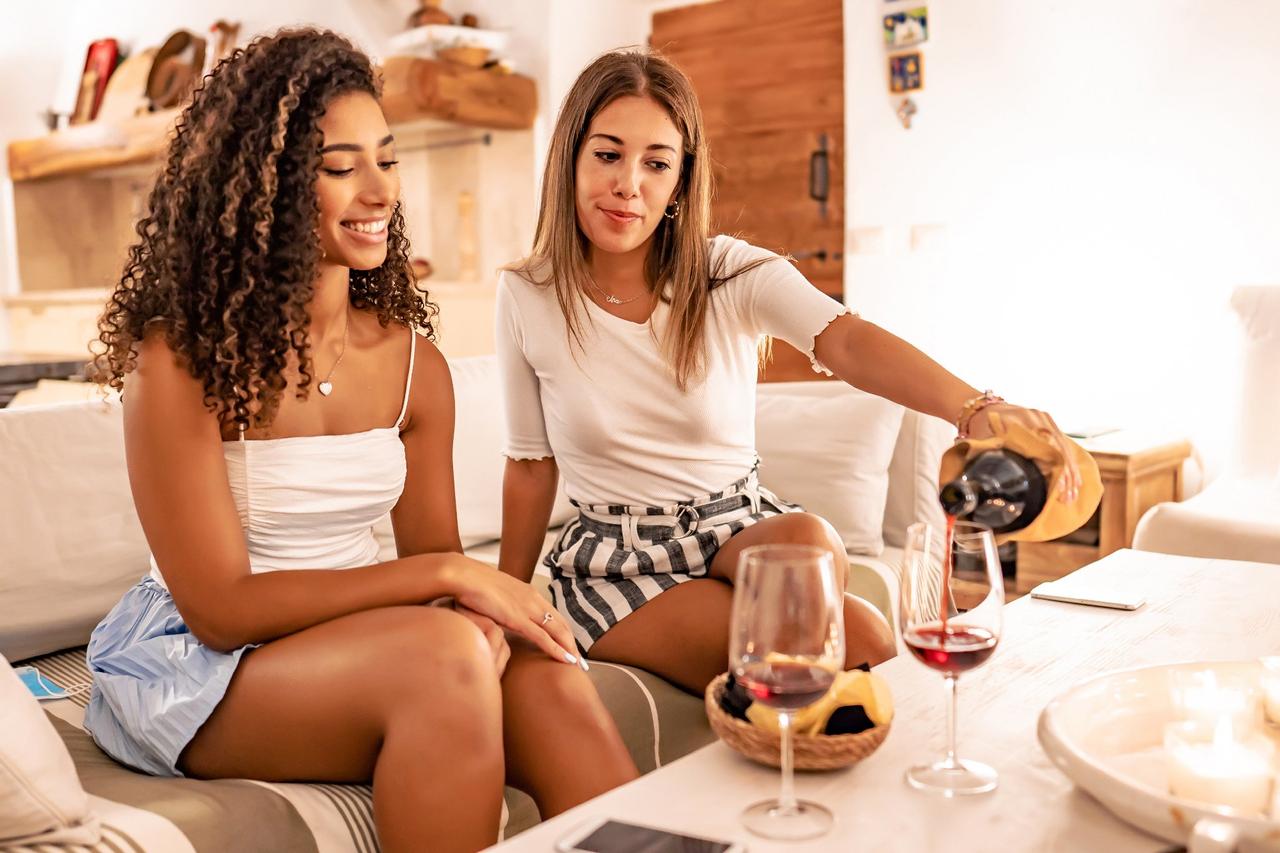 Sometimes the best bridesmaid gift ideas are the most simple. If you know one of your attendees appreciates good vino, head to Wine Access to find a special bottle just for them.
Wine Access bottle of wine, prices vary, Wine Access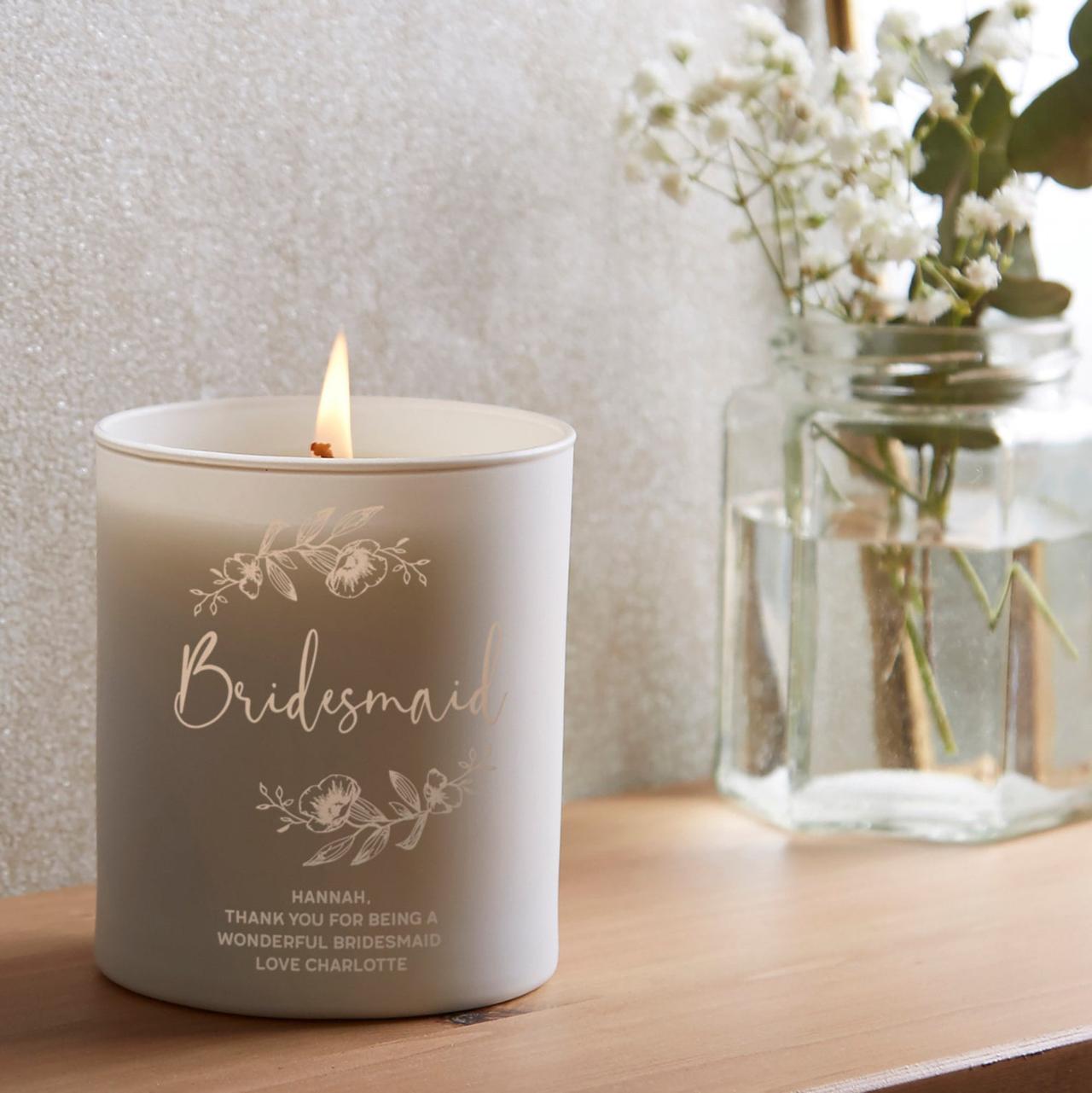 Everyone in your bridal party deserves to be acknowledged for their hard work. We love personalized bridesmaid gift ideas because each one is special. This beautiful glow-through candle will set a relaxing mood to help them wind down after the celebration.
Kindred Fires bridesmaid glow through candle, $36, Etsy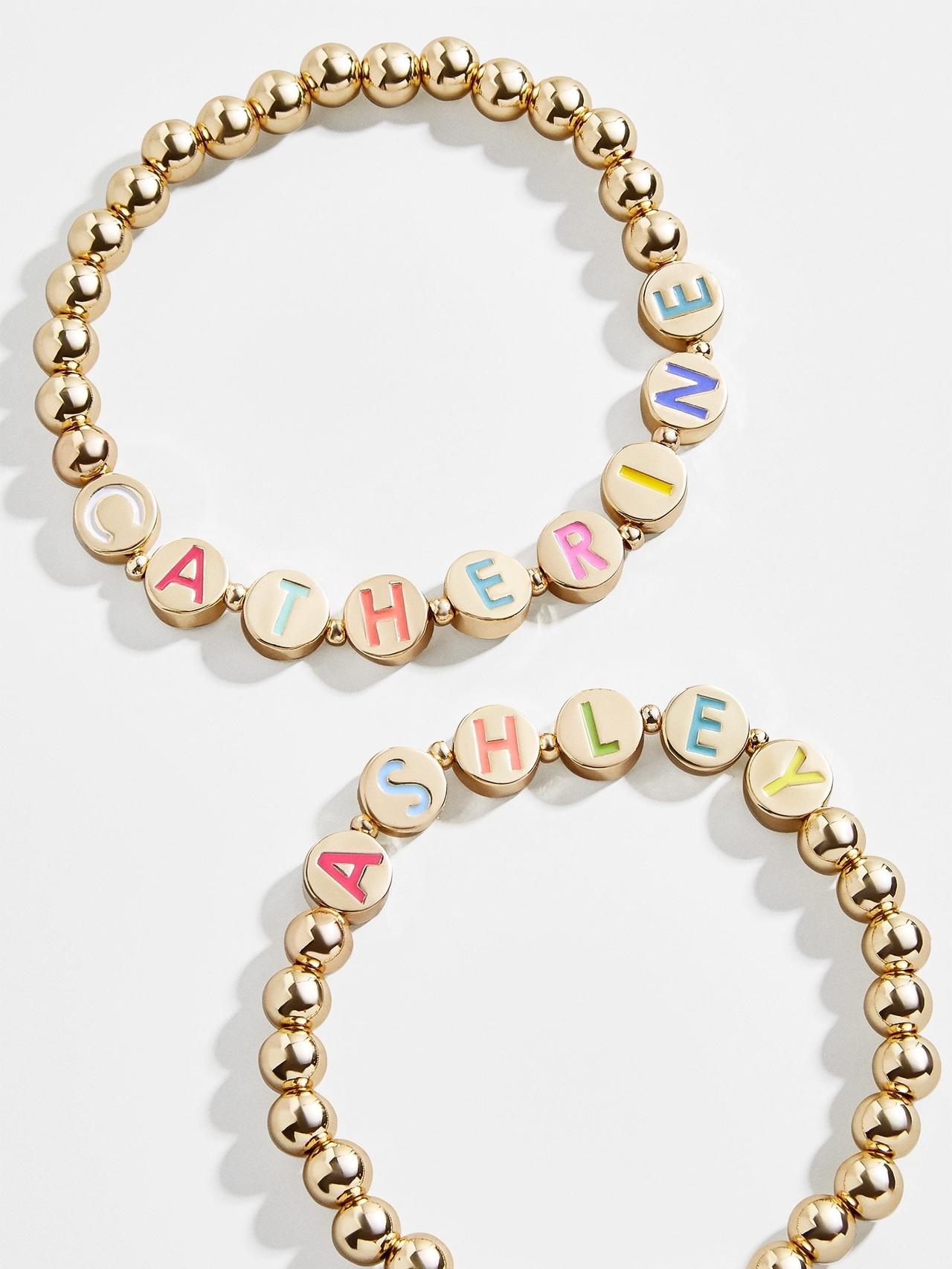 BaubleBar's retro Pisa bracelets are the perfect gift to honor a friendship that blossomed in your schooldays. Make the gesture even more meaningful by getting yourself a matching one.
BaubleBar custom multi disc Pisa bracelet, from $40, BaubleBar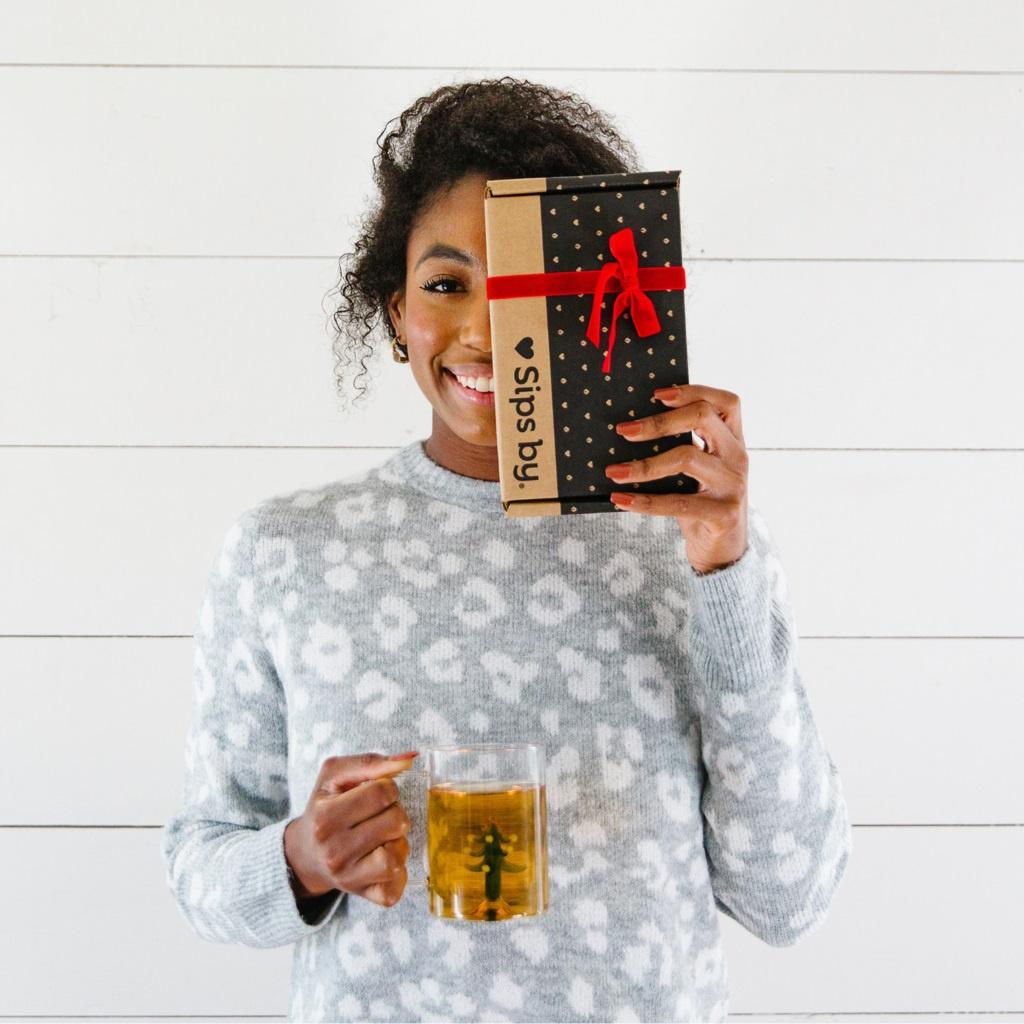 Subscription boxes are fun bridesmaid gifts because they keep on giving. Surprise your tea-obsessed best friend or sister with a gift card for a monthly subscription to Sipsby. Each delivery includes a selection of delicious tea from around the world based on their unique tastes.
Sipsby personalized tea gift card, from $45, Sipsby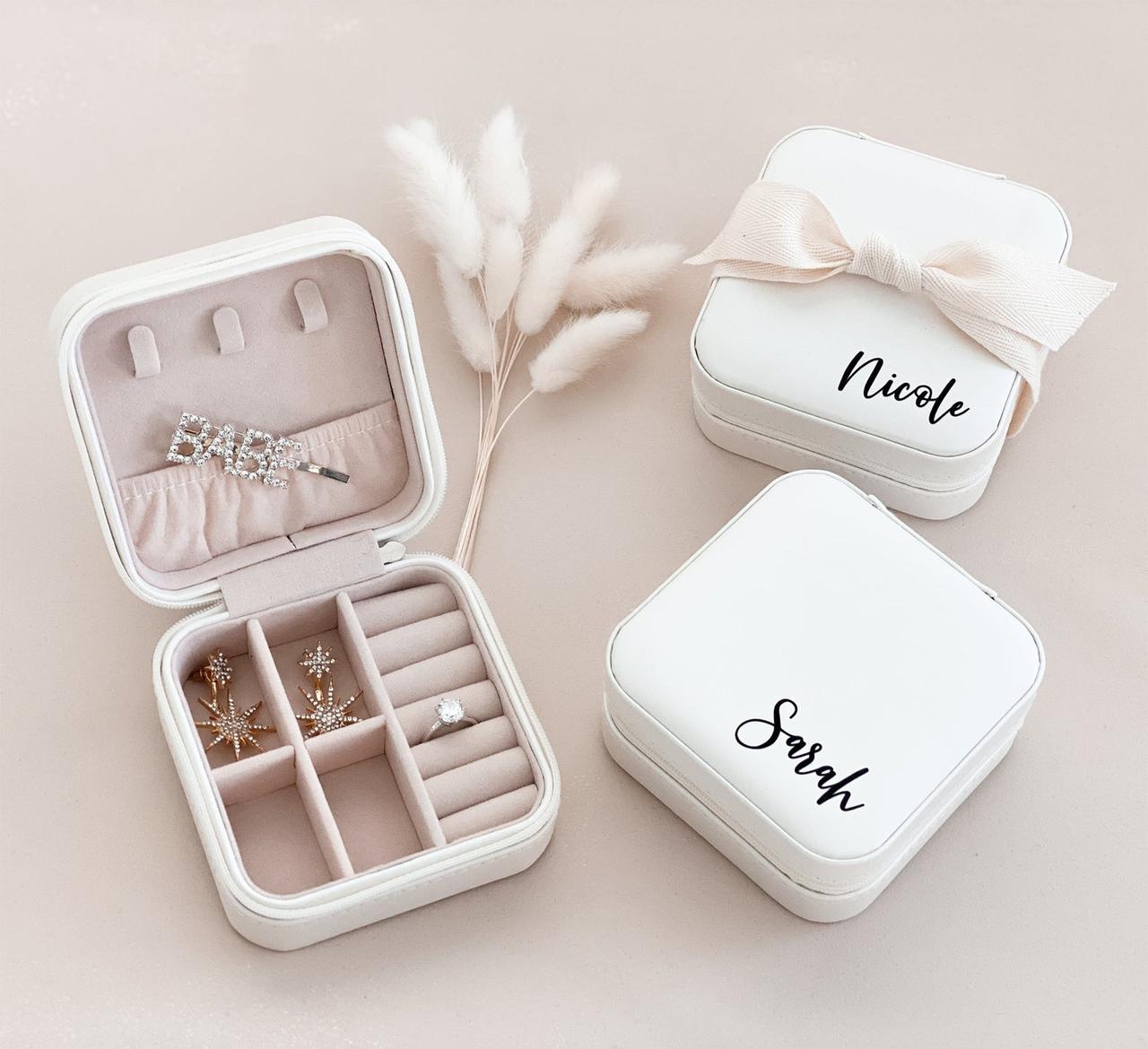 If your girls love a bit of sparkle, these personalized bridesmaid gifts are the perfect pick. They'll have somewhere safe (and chic!) to store all their favorite jewelry when they're on the go. Each pretty jewelry case is big enough to store lots of different accessories and small enough to stow in an everyday tote.
Mod Party personalized jewelry box, $18 each, Etsy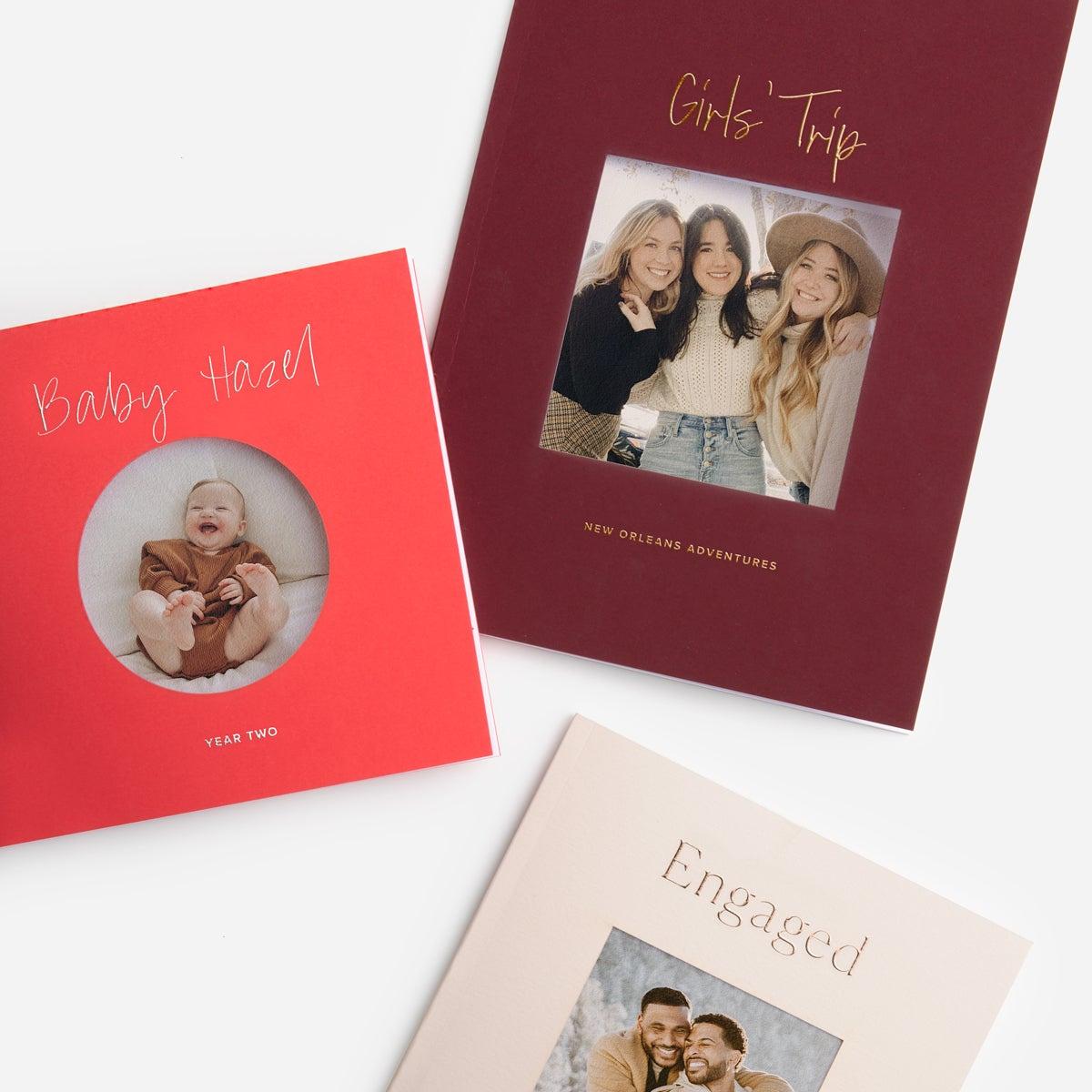 Don't be afraid to get creative with your bridesmaid gifts. Use Artifact Uprising's editing tools to put together a custom photo book for each member of your squad with all your favorite memories together.
Artifact Uprising Color Series photo book, from $22, Artifact Uprising
Return the favor for all their posing on the wedding day with a gift card for a professional photo shoot anywhere in the world. They can save it for their next vacation or plan an impromptu photo session at home.
Flytographer gift card, from $285, Flytographer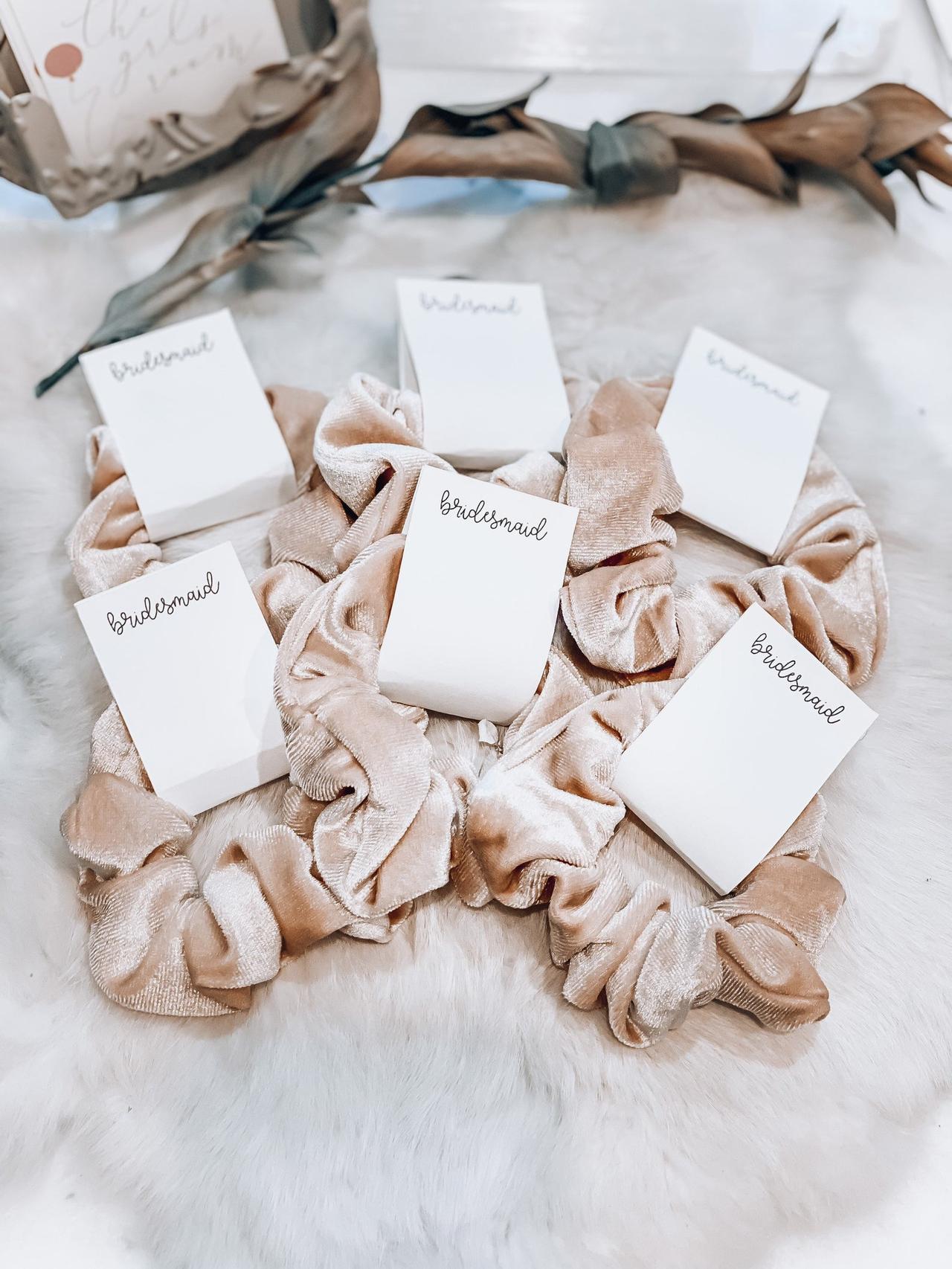 The '90s are back and they brought scrunchies! These useful bridesmaid gifts are a small token that'll always remind them of this special time.
The Grls Room bridesmaid scrunchies, $3 each, Etsy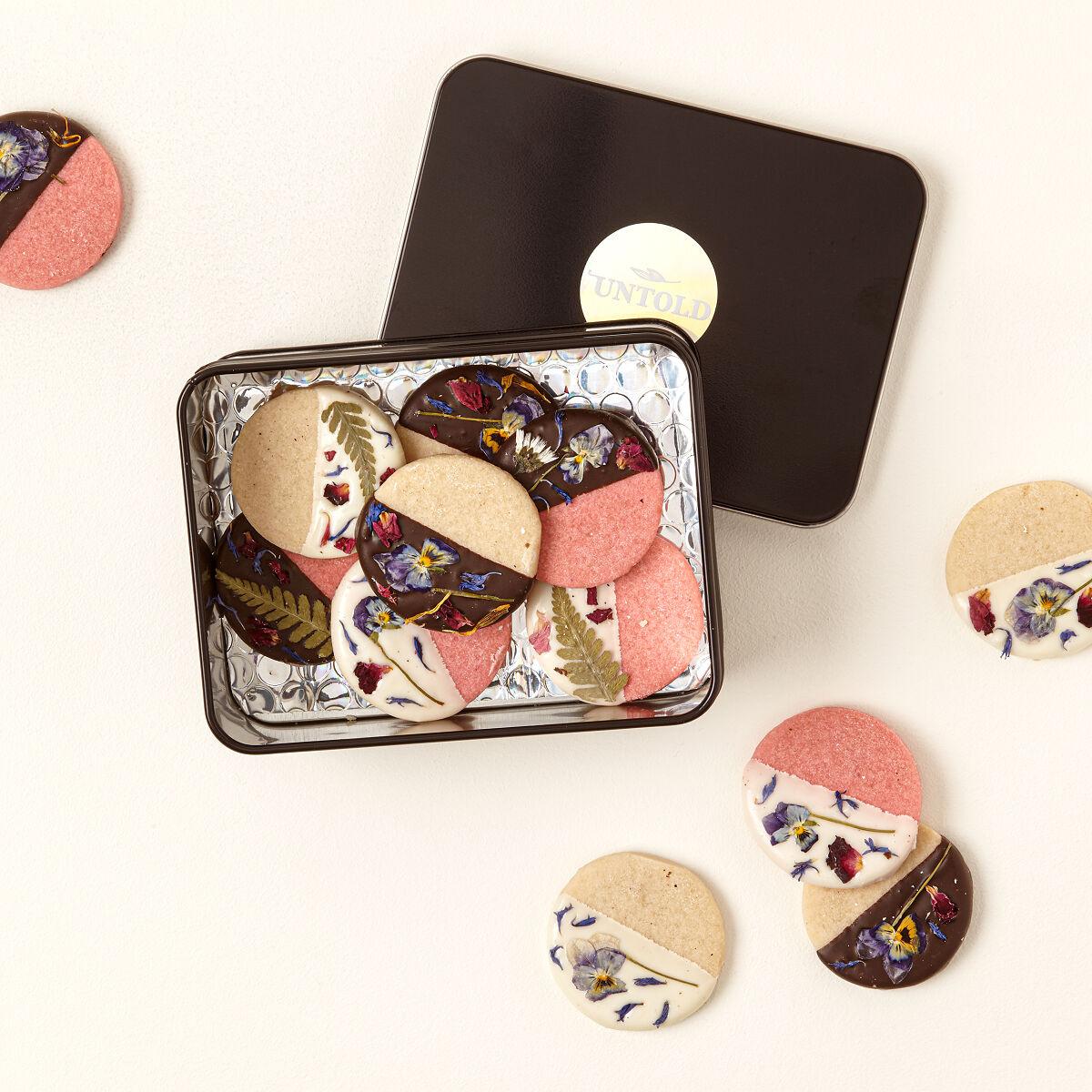 Here's a unique bridesmaid gift idea that reflects just how special your squad really is: botanical shortbread. These tasty treats aren't like any old cookies (although those are pretty good too)—they're hand-dipped in chocolate and topped with real (edible) flowers. They're almost too pretty to eat!
Juliette Lubin handmade botanical shortbread cookies, $48, Uncommon Goods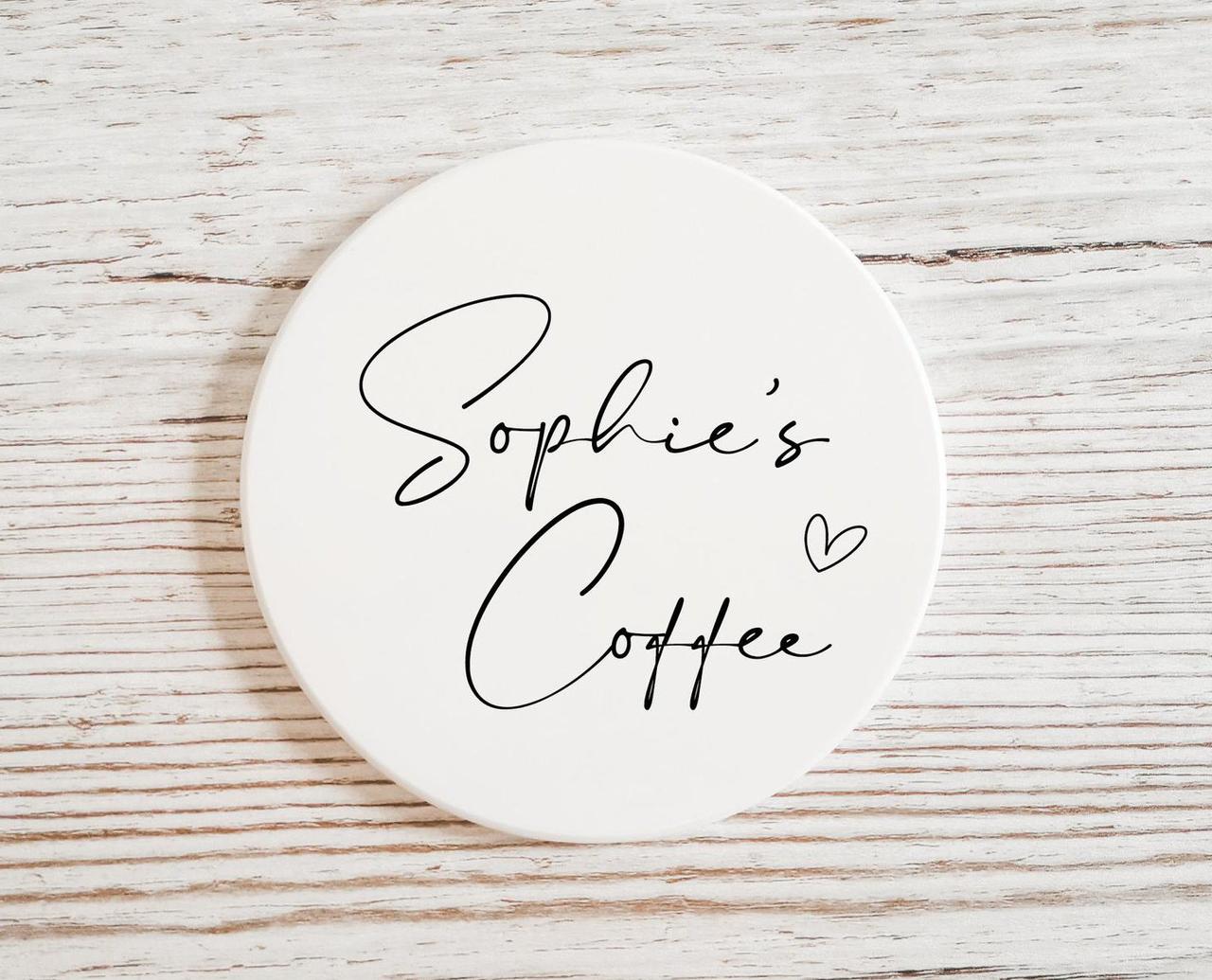 The best bridesmaid gifts show your crew just how well you know them. If you're shopping for someone who starts every day with their favorite gourmet coffee blend, they'll appreciate a personalized coaster that lays claim to their cup. Not shopping for a coffee person? There are options for tea drinkers and gin enthusiasts too.
Noonie + Me ceramic coaster gift, $9, Etsy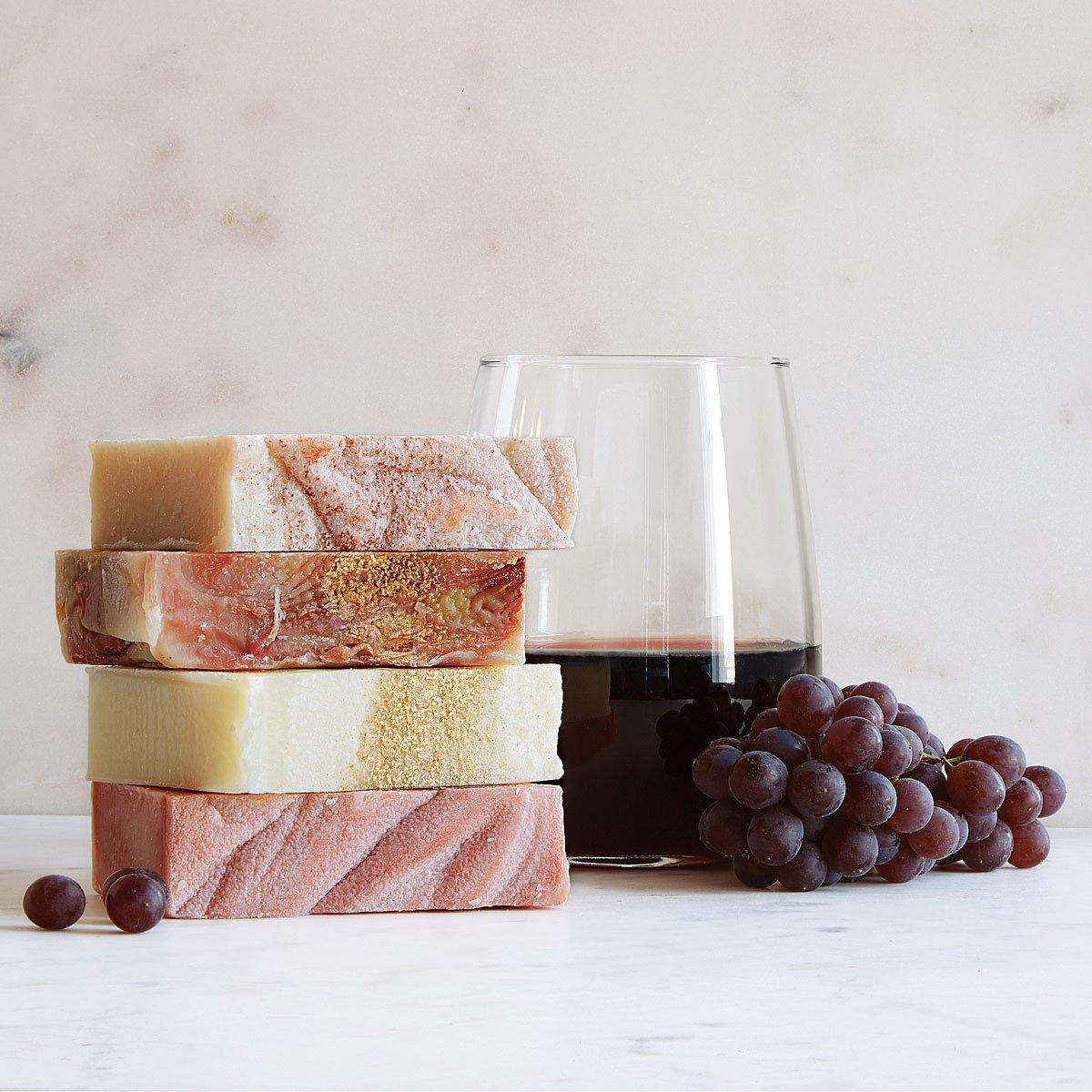 If you're looking for bridesmaid gifts that aren't cheesy (but might pair well with cheese), we've got you. This set of wine-inspired soaps is a classy present anyone who loves to entertain guests will love (ahem, your bridal shower host, perhaps?).
Heather Swanepoel wine soaps, $30 for a set of 4, Uncommon Goods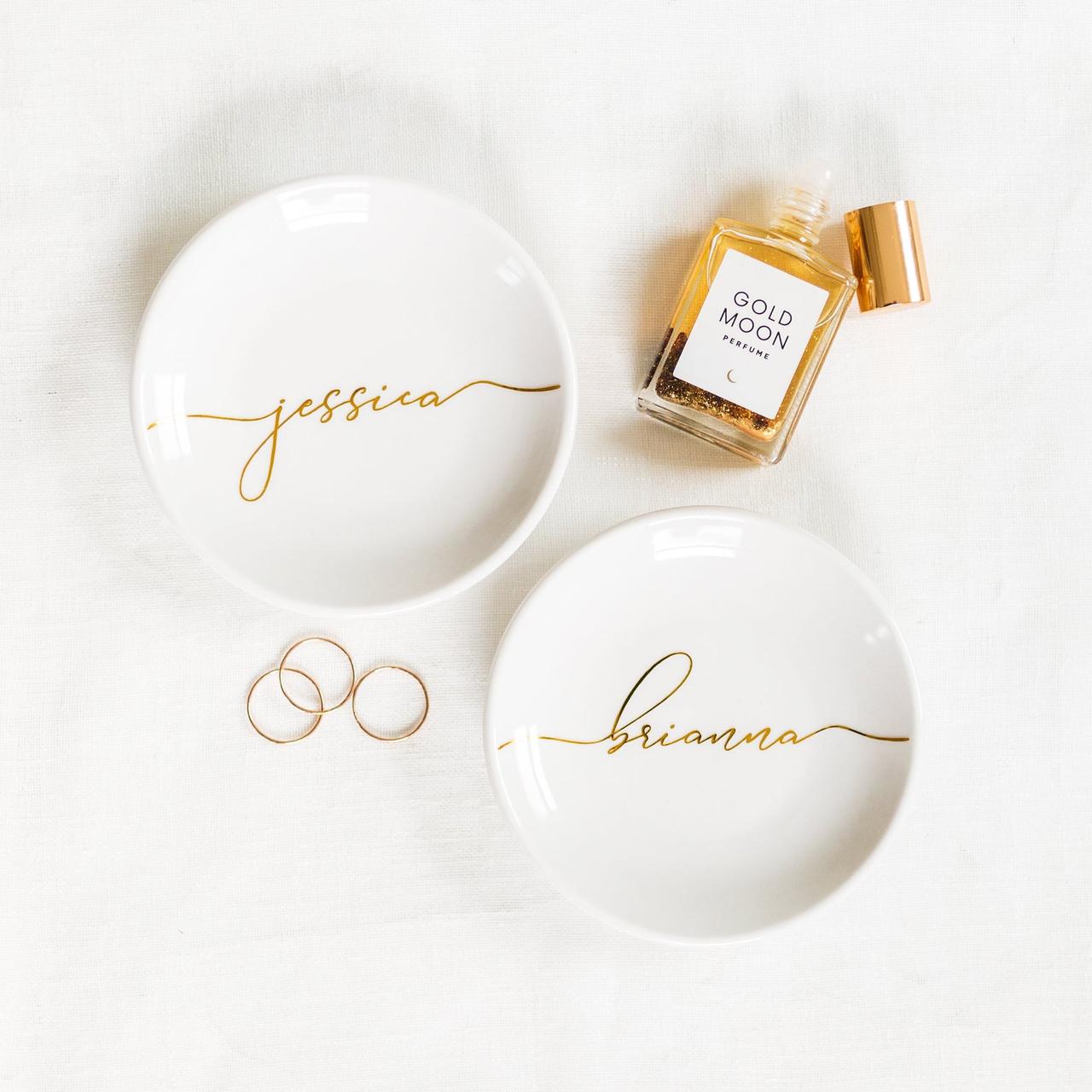 Everyone needs a place to store their keys, and a cute trinket dish like this one is a great option. Consider gifting one to each of your 'maids personalized with their names in an elegant font. Who said useful bridesmaid gifts can't be cute too?
Willow Lane Collective personalized jewelry dish, $13, Etsy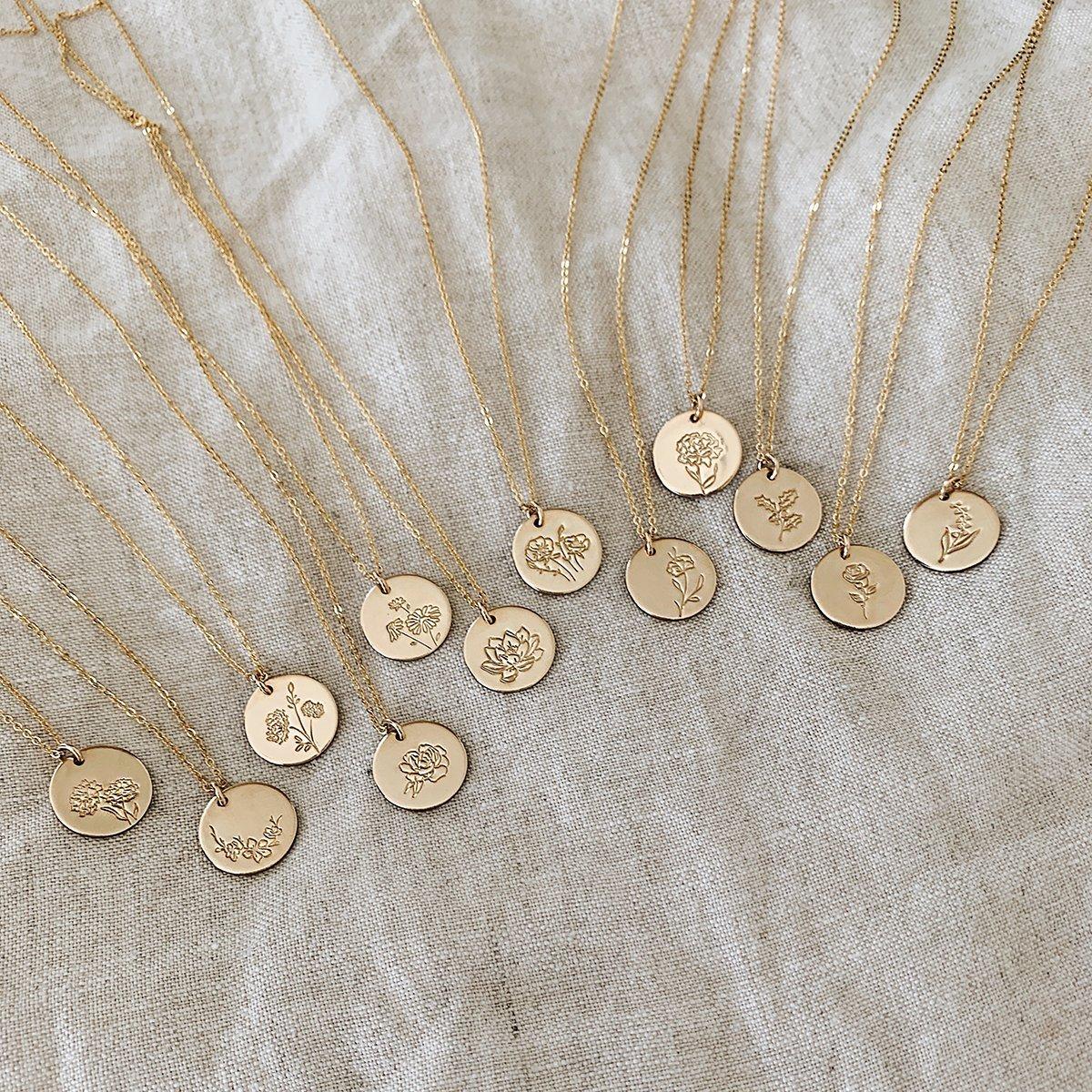 Matching pendants personalized with each bridesmaid's birth flower is a sweet and subtle way for everyone to coordinate. We love the romantic minimalism of pretty much every piece of jewelry in this collection.
Made By Mary birth flower jewelry, from $32, Made By Mary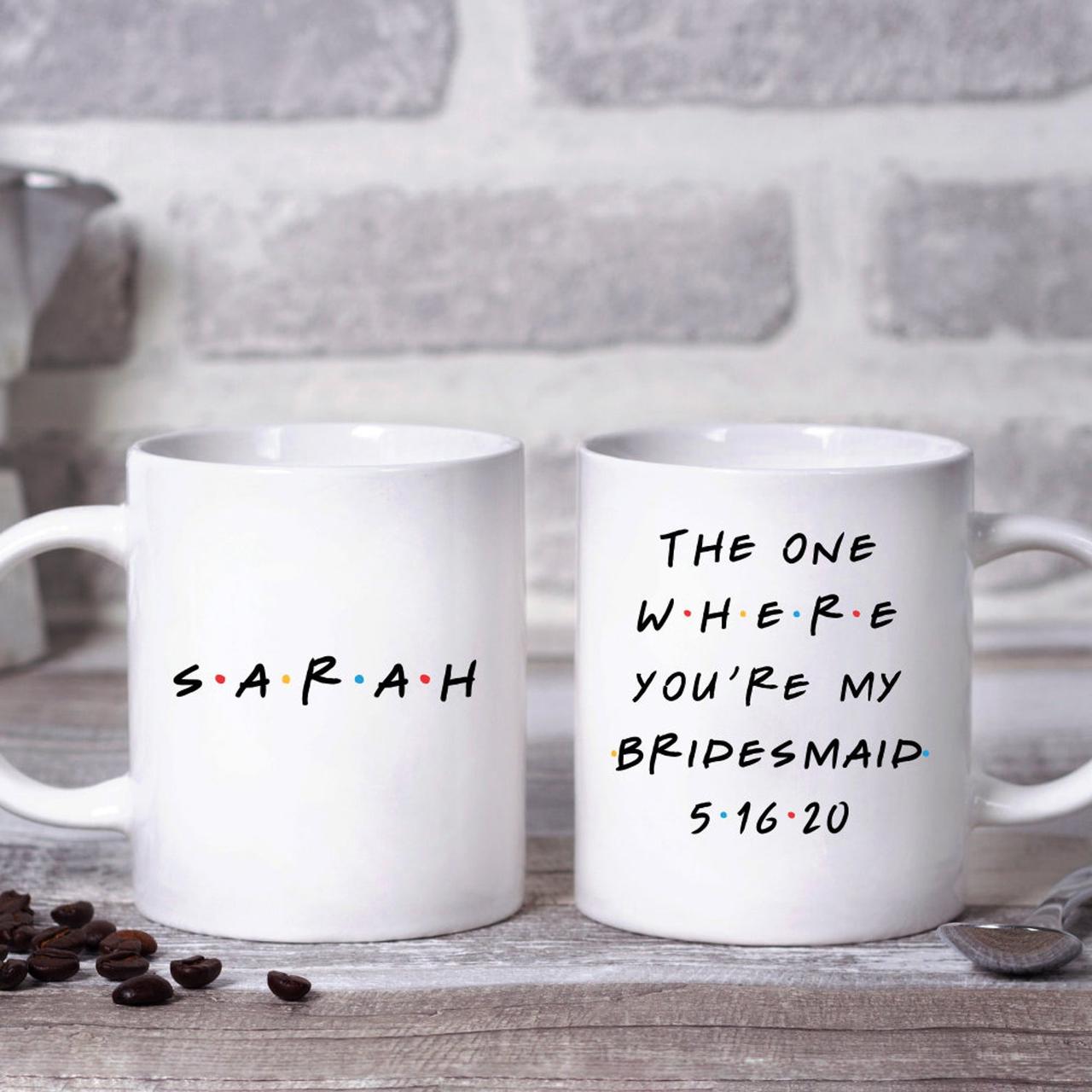 Friends fans will love receiving this personalized mug inspired by the series to drink their morning joe out of. It playfully reads: The One Where You're My Bridesmaid. You can also have it personalized with their first name and your wedding date.
Brook Hill Coffee Mugs The One Where You're My Bridesmaid mug, $19, Etsy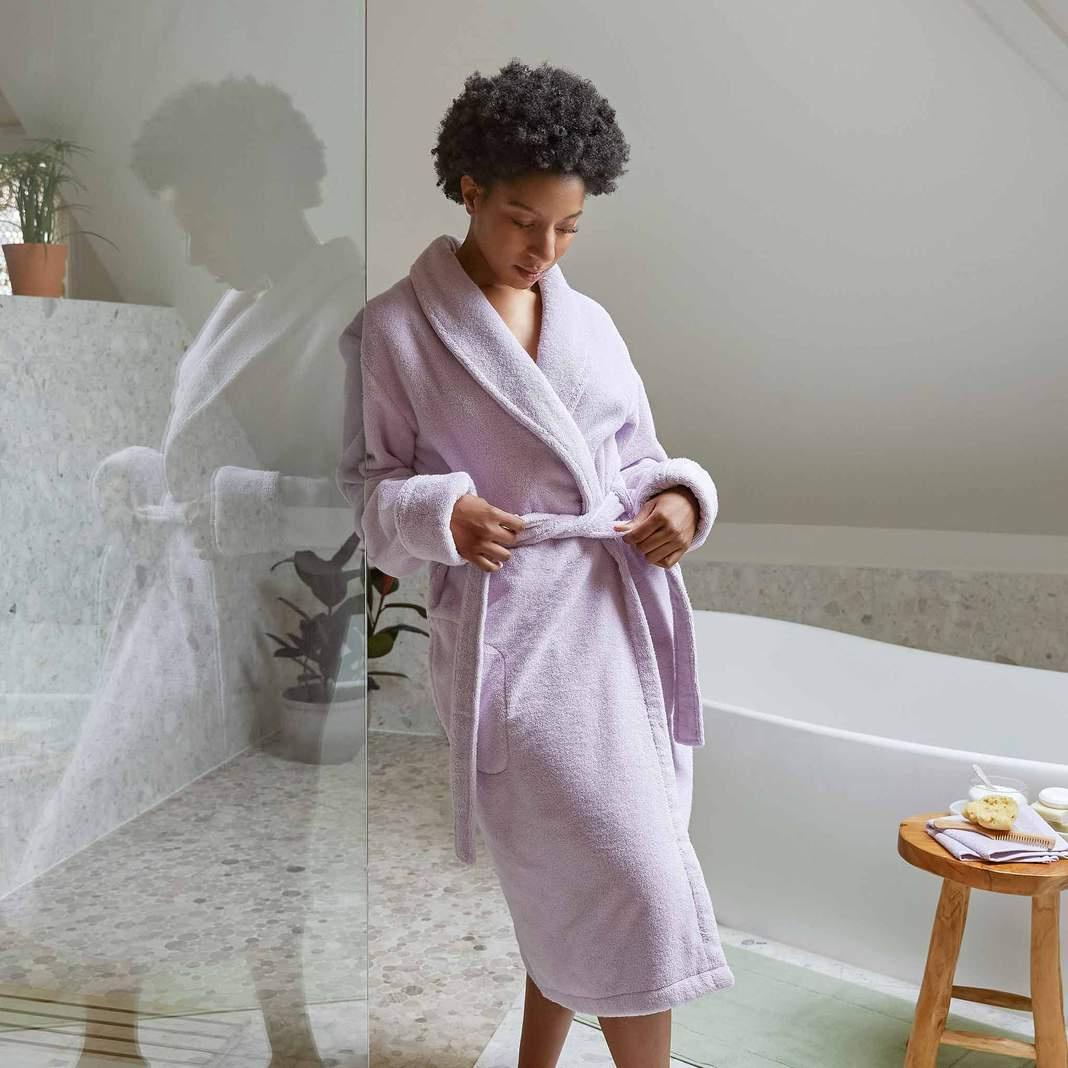 Bridesmaid robes or kimonos are another great bridesmaid gift idea for the wedding day. Your crew can wear them while getting ready before changing into their beautiful wedding outfits. This luxurious pick might be a little pricey, but you'll understand why when you feel the super-soft material.
Brooklinen super-plush robe, $98, Brooklinen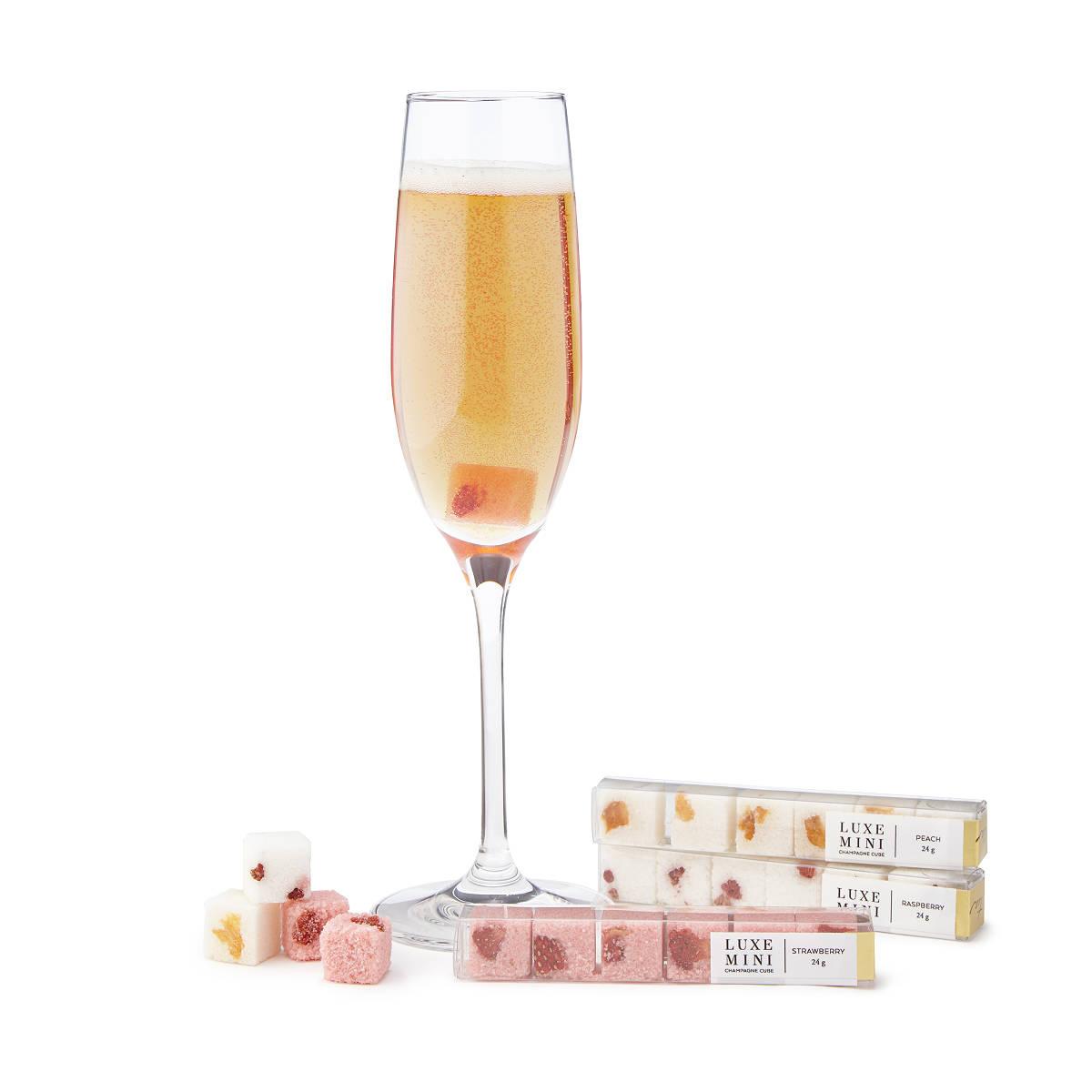 Raise one more toast with them before you tie the knot. These tasty sugar cubes are the perfect addition to your champagne on the morning of. One cube of sugar will instantly turn their bubbly into a fruity mimosa or bellini.
Allison DeVane minute mimosa sugar cube trio, $30, Uncommon Goods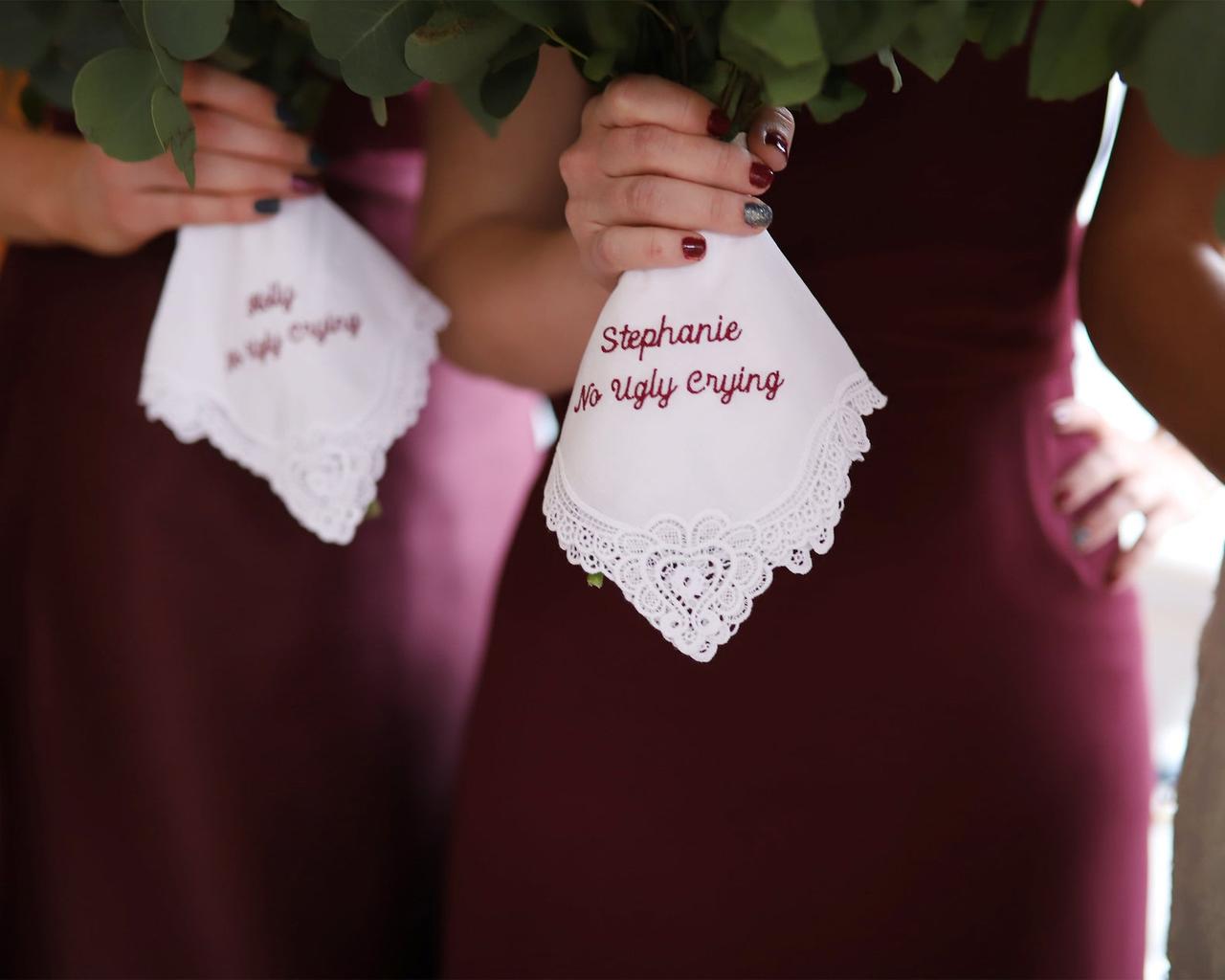 These playful handkerchiefs are embroidered with each bridesmaid's name above the phrase "no ugly crying." It's a funny keepsake they can use on the big day and treasure afterward.
LiL Inspirations No Ugly Crying embroidered bridesmaid handkerchief, from $29 each, Etsy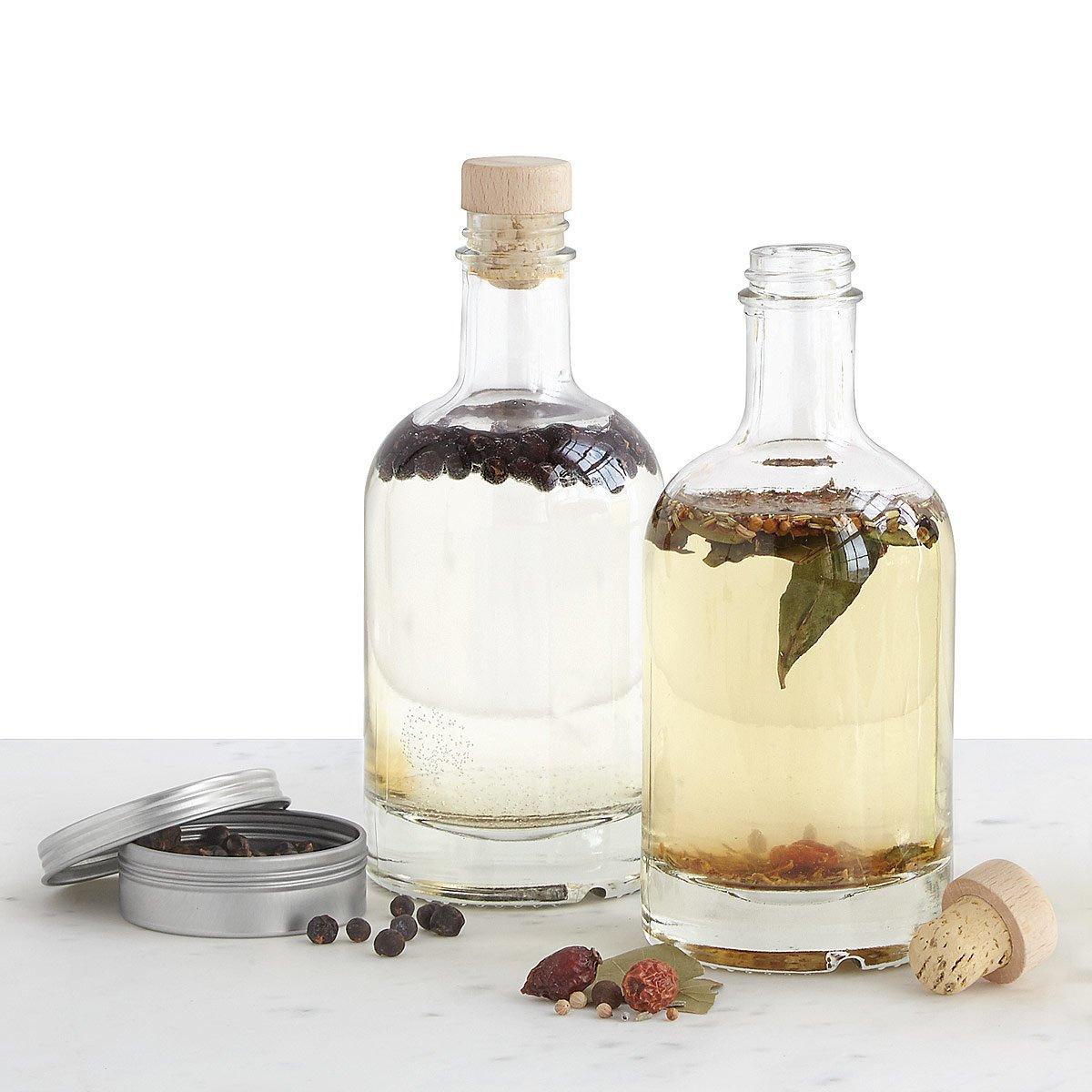 DIY bridesmaid gifts are an excellent choice for anyone in your crew who likes to learn how to do things for themselves. Add making gin to their long list of talents with this fun homemade gin kit that includes everything but the liquor.
Uncommon Goods homemade gin kit, $50, Uncommon Goods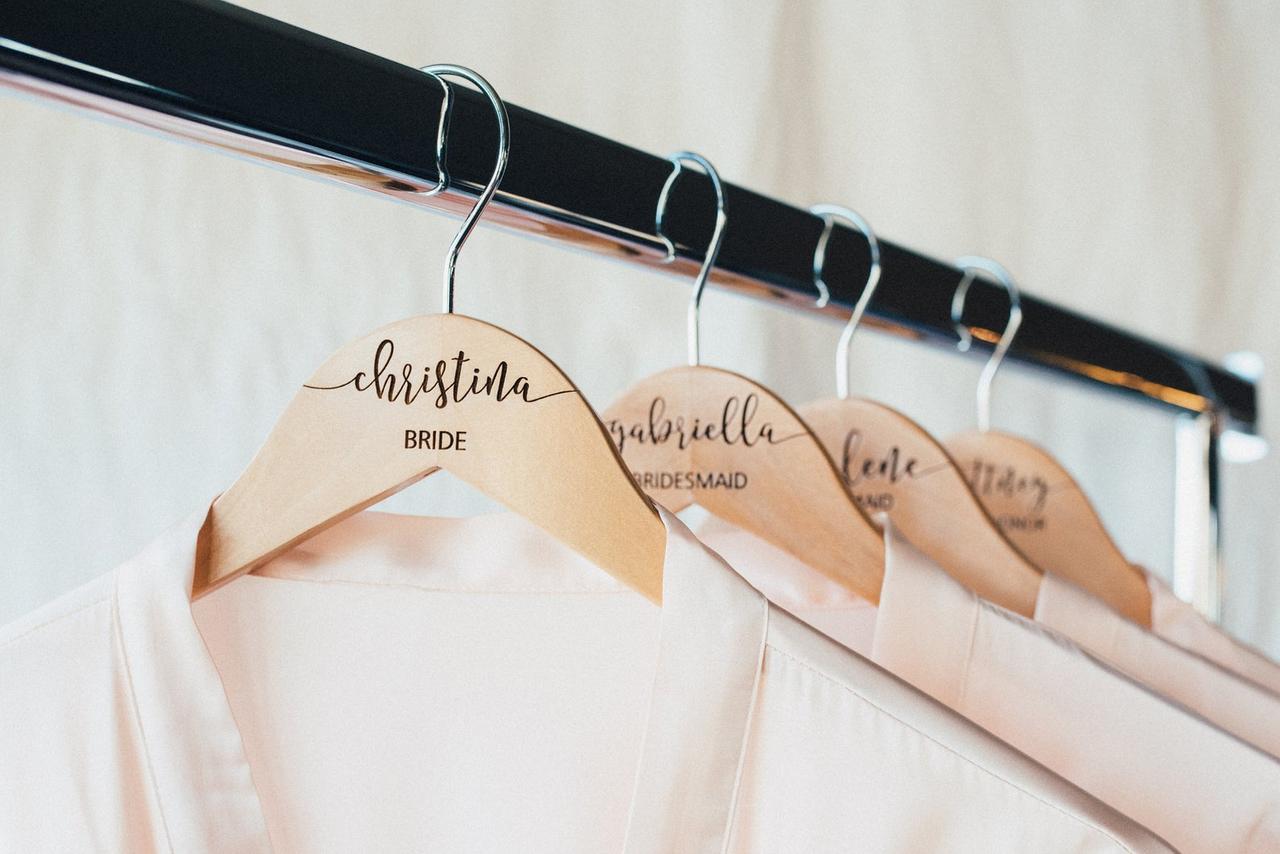 This simple but meaningful clothes hanger is a practical bridesmaid gift that'll instantly become a cherished keepsake after the wedding day. Have each elegant wooden hanger engraved with your bridal party's names and wedding titles in a pretty font.
Weddings Decor Studio personalized bridesmaid hangers, $8 each, Etsy
Looking for more gifts for DIYers? If they're more of a baker than a brewer, they'll get a kick out of making these colorful rainbow bagels. They can say goodbye to waiting in line at the bagel stand!
Uncommon Goods make your own rainbow bagel kit, $30, Uncommon Goods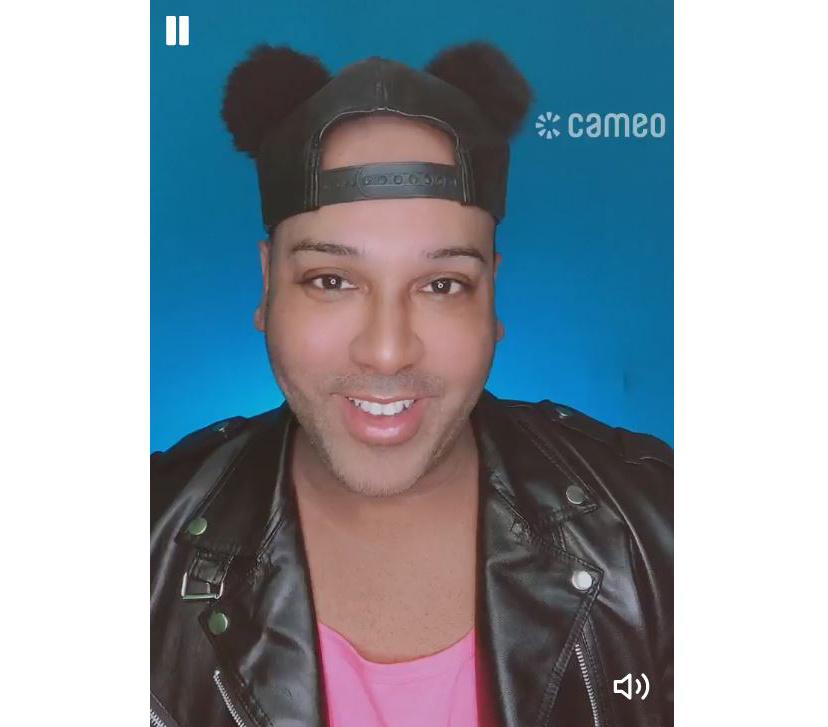 If you're on the lookout for a really unique bridesmaid gift for someone, consider sending them a Cameo. The site features lots of celebs you can request a personal video message from, including actors, musicians, athletes, and more. You'll see some familiar faces from reality TV too, like past stars of RuPaul's Drag Race.
Cameo celebrity video message, rates vary, Cameo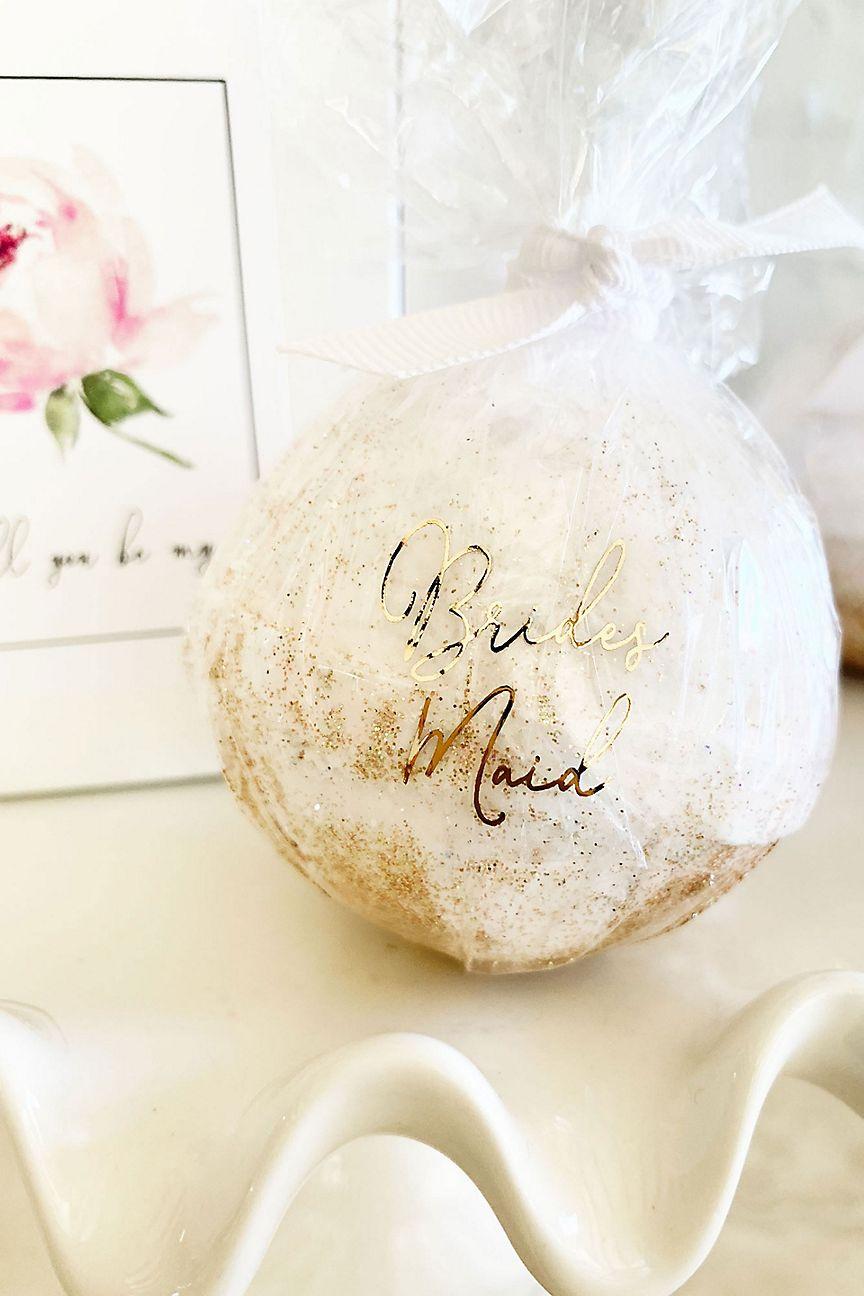 What's not to love about a glittery bath bomb wrapped in cute on-theme packaging? Choose gold or rose gold to match your wedding style.
David's Bridal bridal party glitter bath bomb, $15, David's Bridal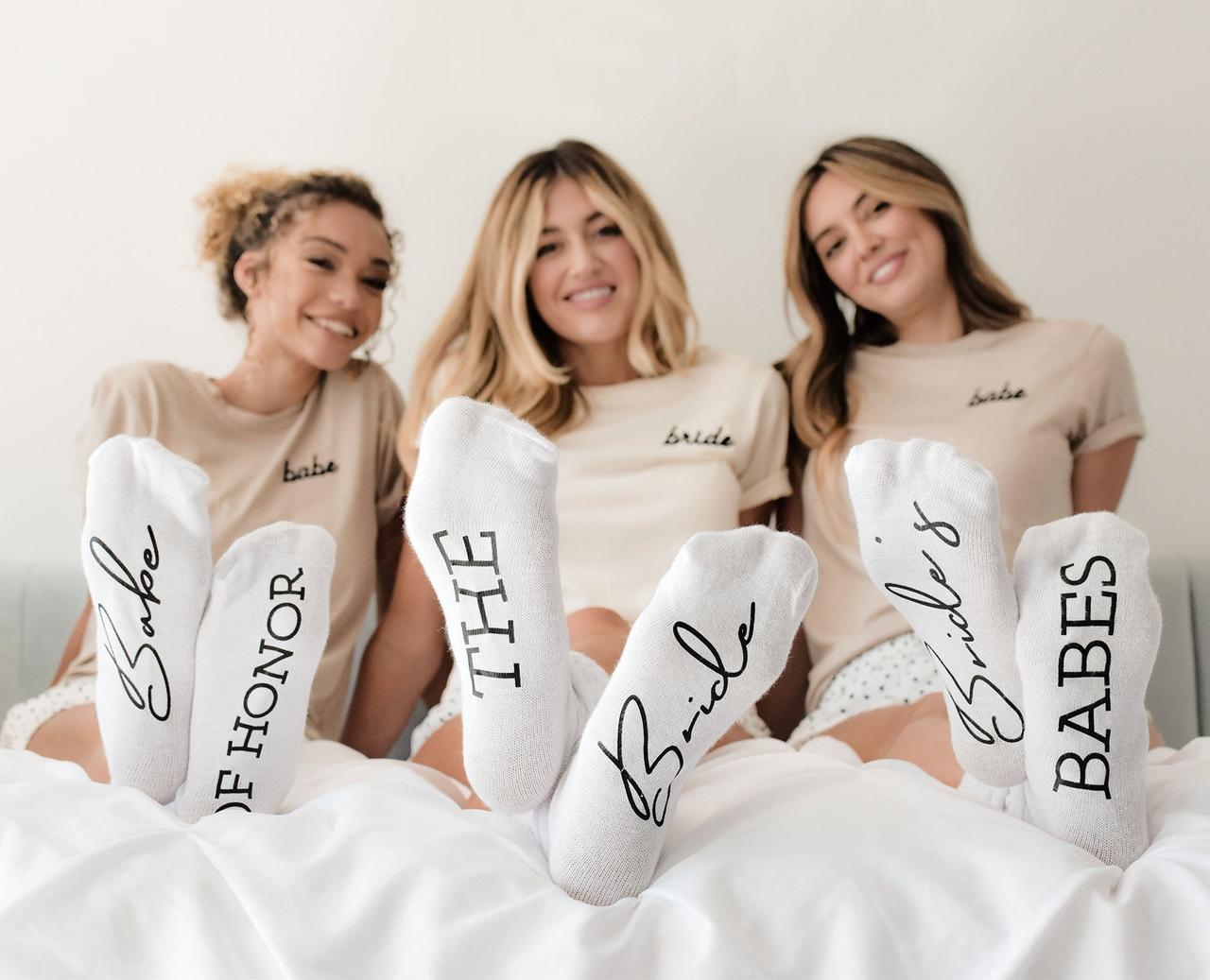 Matching bridal party socks make for a fun getting-ready photo op. Every time your squad wears these socks after the wedding, they'll be reminded of your special day. Cute socks with each person's wedding title are also great bridesmaid proposal gifts if you're still rounding up your crew.
Mod Party bridesmaid socks, $10 each, Etsy
Surprise your best friends with matching totes made from durable and sustainably sourced materials. These vibrant carry-alls can also be personalized with each person's initials so they don't get mixed up on your next group outing.
Paravel Cabana tote, from $165, Paravel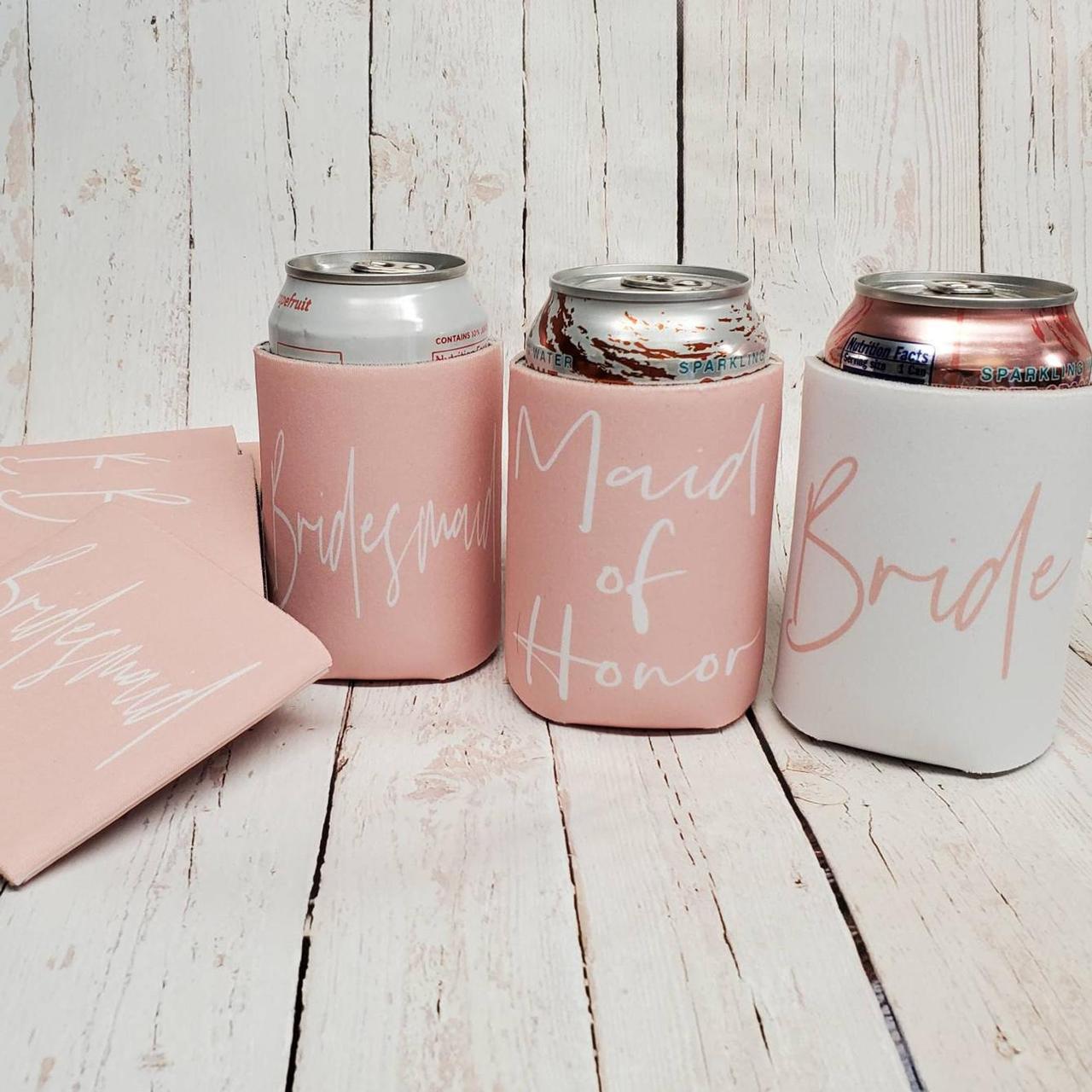 Can koozies aren't just excellent bachelorette party favors—they make for fun wedding party presents too. If your squad likes to spend their weekends relaxing in the backyard, they'll appreciate having something to keep their drink cool.
icecreaMNlove bridesmaid can coolers, $6 each, Etsy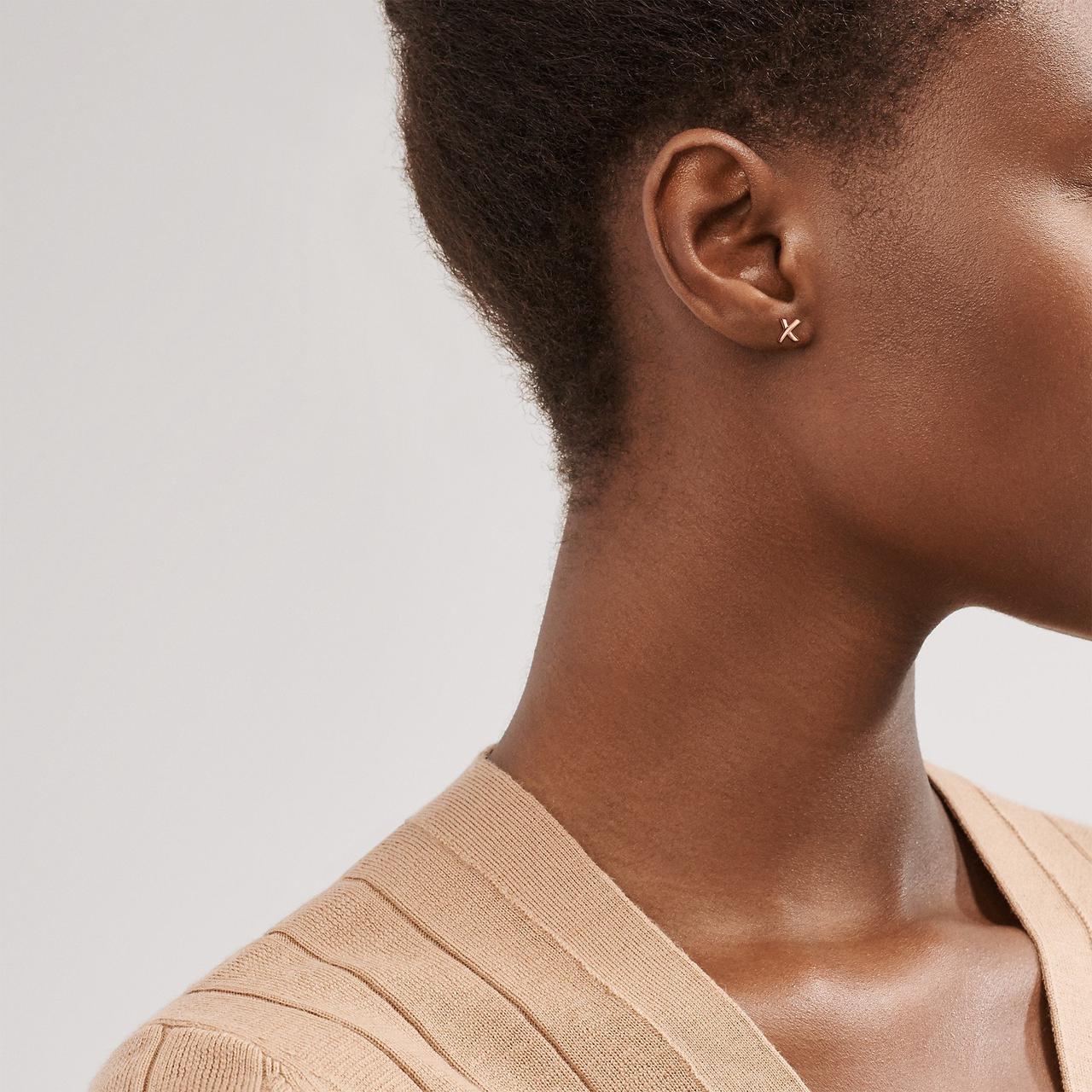 If you're looking to splurge, Tiffany bridesmaid gifts are always well received. These symbolic "X" earrings are made from gorgeous 18-karat rose gold. Their adorable miniature size makes them a subtle addition to pretty much any outfit.
Tiffany & Co. Paloma's Graffiti X earrings, $525, Tiffany & Co.
Here's another personalized gift that'll come in handy on the big day and beyond. These acrylic clutches are stylishly modern and roomy enough to fit all the essentials.
Happy Manor personalized acrylic bridesmaid clutch, from $15 each, Etsy
If you want to splash out on a little bit of luxury, this bridesmaid gift is a winner. Made from super-soft silk, each sleep mask feels uh-mazing on the skin. Plus, it comes embroidered with their wedding title in a stylish blush pink hue. Sleep masks are an especially great present if you're planning a destination wedding and there's a lot of travel involved.
Slip silk sleep mask in Bridesmaid, $50, SkinStore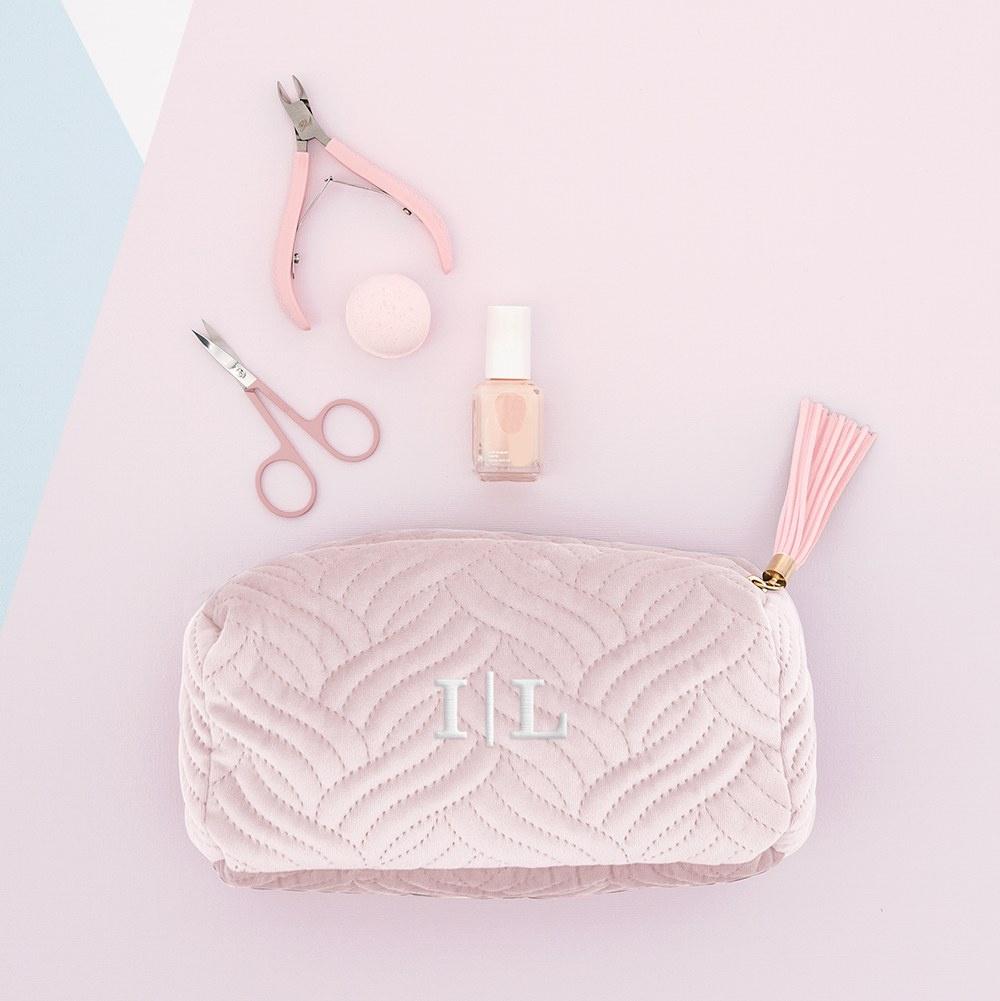 This one's for the beauty gurus: a stylish cosmetics bag personalized with their first and last initials. It's velvety soft and comes in a selection of pretty colorways.
WeddingWire Shop small personalized velvet quilted makeup bag, $13, WeddingWire Shop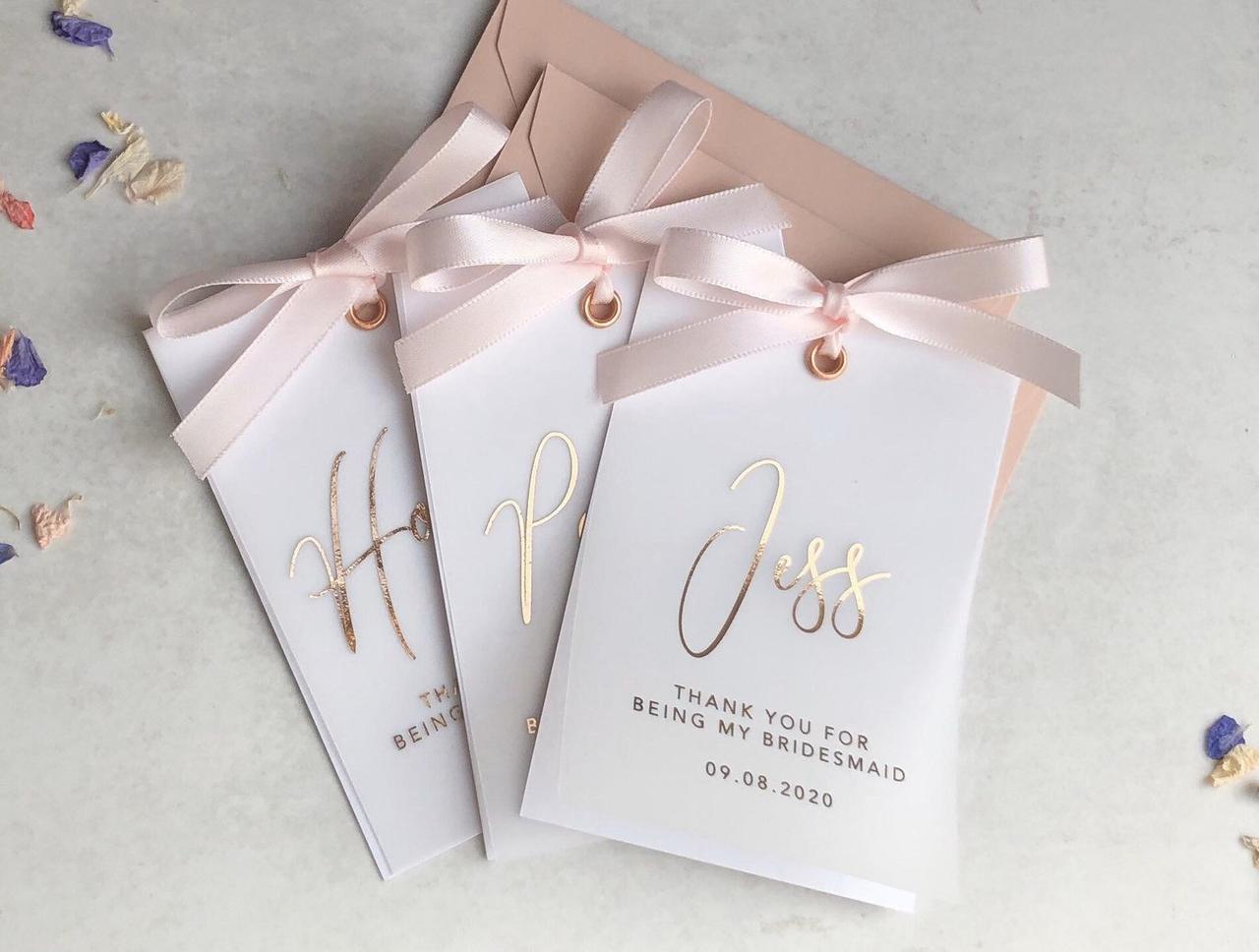 There's nothing like a heartfelt handwritten note to let your crew know just how much they mean to you. Attaching these gorgeous vellum foiled cards to your bridesmaid thank-you gifts will make them feel extra special.
Leigh Louise Creative vellum foiled thank you cards, $3 each, Etsy