5 Ways to Cope With Wedding Party Burnout
Whether you're in the wedding party for one or (many) more loved ones this year, being in the inner circle can be pretty overwhelming. Here's how to maintain your sanity if you're feeling burned out.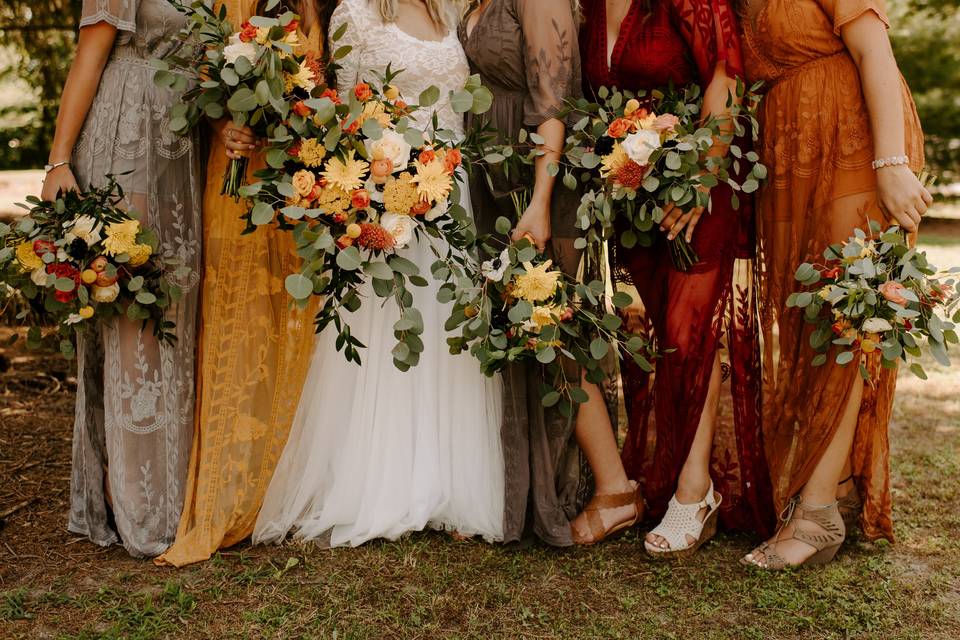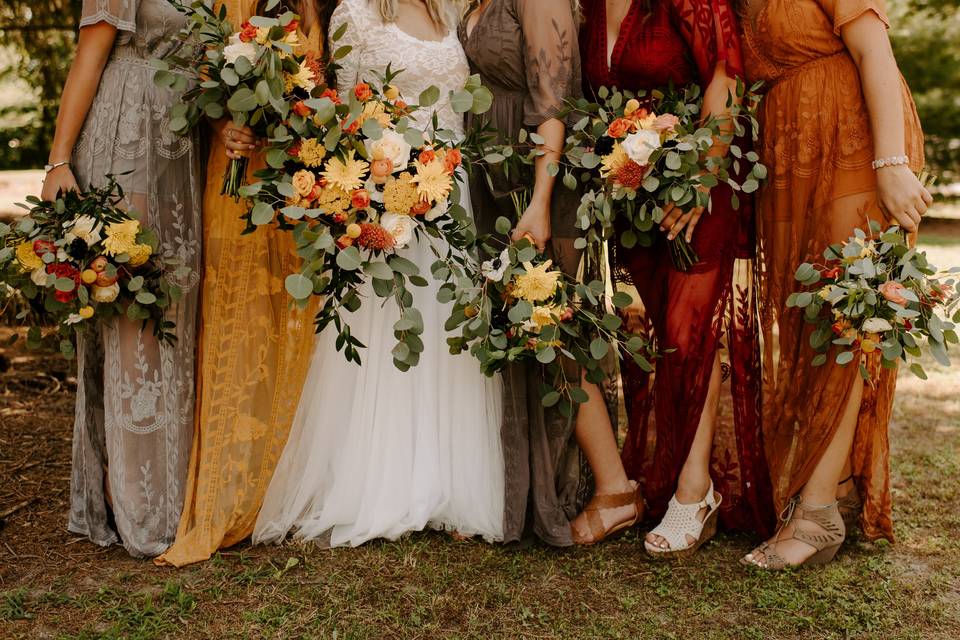 If you're reading this, chances are, you've been a bridesmaid or a groomsman before—or are about to be one real soon. And, if so, congrats! Being asked to be a part of the wedding party is a huge honor. If a friend or family member asked you to be a member of their wedding party, it means they value you very highly—like, more than pretty much every other guest they're inviting to their wedding. You're one of their right-hand people—and someone that they want to be standing next to them on the most important day of their lives.
Along with the honor, however, comes a huge responsibility—and one that you shouldn't take lightly. This is mainly because the support you're being asked to provide goes far beyond simply standing up at the altar. It also requires a huge time commitment in that you will show up to many pre and post-wedding events as well as the wedding day or weekend, notes Bobbi Brinkman, photographer and owner of Bobbi Brinkman Photography in Saint Simons Island, Georgia. "As such, flexibility and going with the flow are also needed traits when being asked to be in someone else's wedding," she says.
On the laundry list of responsibilities, some of the top contenders include the wedding shower and the bach party. Even if the bulk of the planning of these events falls to the maid of honor, best man or other lead attendant, they tend to be financial responsibilities that all of the wedding party share, notes Meagan Culkin, founder and creative director at Magnolia Collective in Wilson, North Carolina. "The bach party, in particular, can often be more costly than being in the wedding itself and is something that should be heavily considered before agreeing to participate."
Being a member of the wedding party also means you will help with the actual planning process of the wedding itself. "It could also be something more physical, like putting together favors, picking up alcohol, or helping to move furniture around, or it could be moral support during stressful times like family fights, budget issues, or differences of opinions," says Jamie Chang, owner and destination wedding planner at Mango Muse Events in Los Altos, California.
Perhaps the biggest responsibility of being in a wedding party, however, comes on the wedding day itself. "A lot is going on, and the couple will be very emotional, so part of the wedding party's responsibility is giving the couple the support they need so they don't have to worry so much," Chang says. "In many ways, the wedding party are gatekeepers, only letting in the good and dealing with everything else in order to help make the day as happy and stress-free as possible."
Whether you're in the wedding party for one or five close friends this year, it's clear to see that you're going to have a lot on your plate. Here, experts share their best tips for preventing wedding party burnout.
Set the right expectations up front.
The first way to help yourself from feeling burnt out as a wedding party member is to manage expectations from the beginning, notes Tammy Waterman, owner and Master Wedding Planner at Special Moments Event Planning in Malabar, Florida. "If your life is crazy busy, or your financial situation is in the dumps, be upfront about it and let your friend know what you can and cannot handle with the hopes that they're kind and understanding." This might mean that you opt out of one event aside from the wedding, such as the wedding shower or bach party.
Develop a budget.
Once you give the thumbs up to the couple, it's time to start budgeting so that you make sure you can comfortably afford what is being asked of you financially. "Not everyone has disposable income to dedicate towards being in several weddings a year; however, if you know you have 6-12 months to slowly save, you might have enough time to reallocate some of your money and save a bit each month so that you can afford to join in on things like the bach weekend," says Culkin.
Share the load.
Chances are, you're not the only member of the wedding party, and, therefore, you shouldn't be the one fronting such a significant portion of the responsibilities. "If you can't do something or your own life has become particularly busy, ask for help from your fellow wedding party members," says Chang. "You're a team, so lean on the team for help if you need it (or even if you just want it)."
Treat yourself.
Being a member of the wedding party means doing a lot for others—namely the bride or groom in your life. But don't forget to treat yourself too. "While helping support your friend's joy during this momentous time in their life is a pretty awesome thing to do, you should also support your own mental health during this time," says Roey Mizrahi, owner of Roey Mizrahi Events in Los Angeles. Whether it's a spa day or simply a nice warm bubble bath at the end of a hard-worked day, you deserve it.
Don't feel obligated to say yes.
"At the end of the day, if you aren't in a financial position, or even an emotional position, to be there for your friend as a member of their wedding party, you truly won't be doing them any favors by saying yes anyway," says Culkin. "Oftentimes, it makes the relationship more strained by begrudgingly saying yes and can lead to troubles within the friendship later on."
Just because you're declining the opportunity to be a member of the wedding party doesn't mean you have to forgo all the celebrating. You can still be a part of it all—just with much less responsibility on your shoulders.