Everything You Need to Pull Off The Perfect Maid of Honor Proposal
Planning to pop the question to your bridesmaid-in-chief? These sentimental ideas will make the moment you ask "Will You Be My Maid of Honor?" even sweeter.
We have included third party products to help you navigate and enjoy life's biggest moments. Purchases made through links on this page may earn us a commission.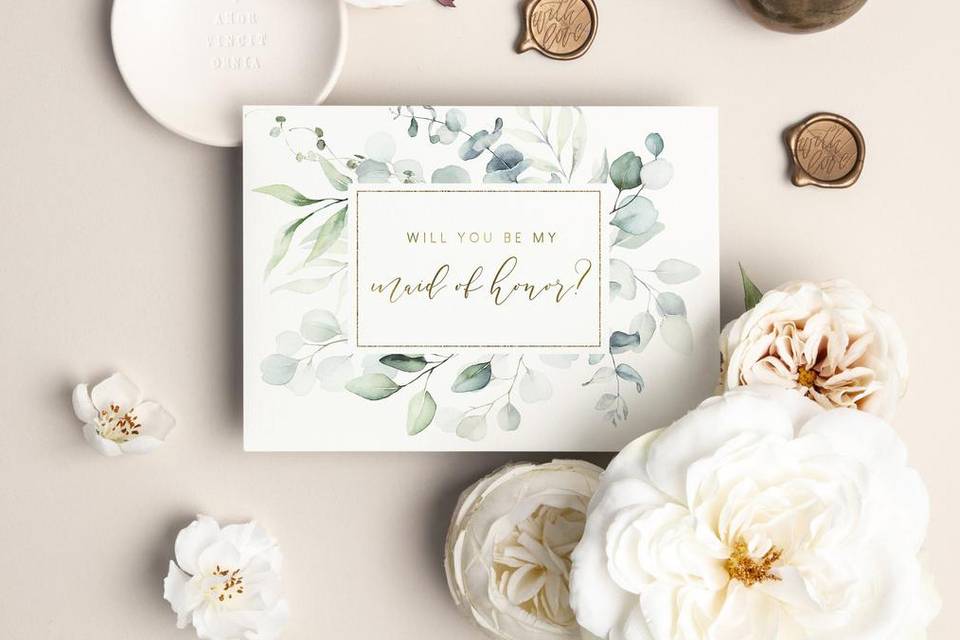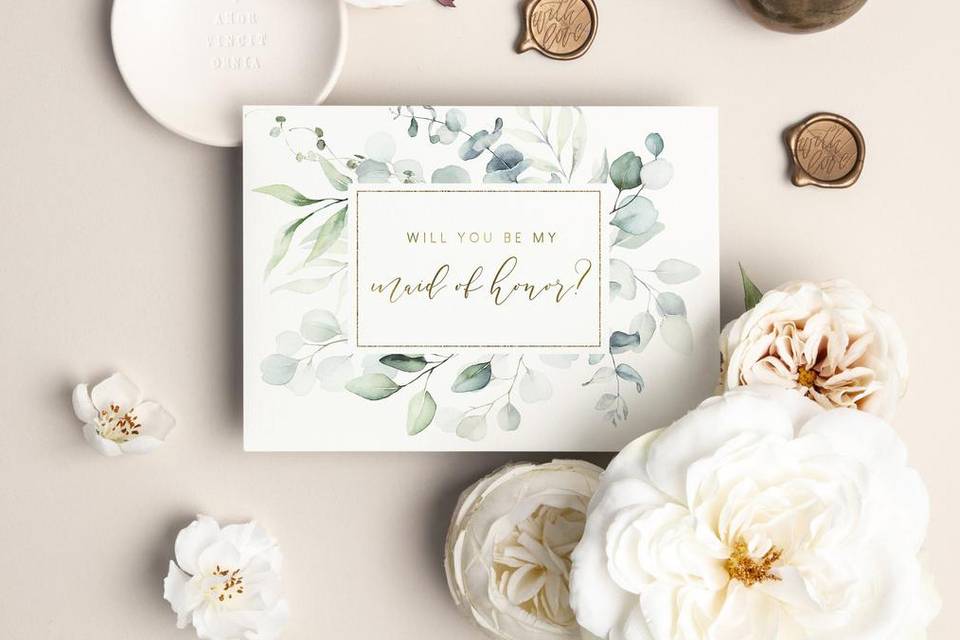 Planning a maid of honor proposal for the other special someone in your life? We've got tons of great ideas that'll instantly get them on board. But before you ask "will you be my maid of honor?" give your gift a little extra thought. You want something that reflects your unique relationship. For example, if you've been BFFs since childhood, a cute friendship bracelet is the perfect symbol. On the flipside, if you're proposing to your old college roommate, throw it back to the good old days with their favorite wine served up in a personalized MOH glass. You certainly don't need to spend an arm and a leg to make the moment count, but keep in mind that your maid or matron of honor is about to take on some serious wedding duties—they deserve something totally awesome for earning the title!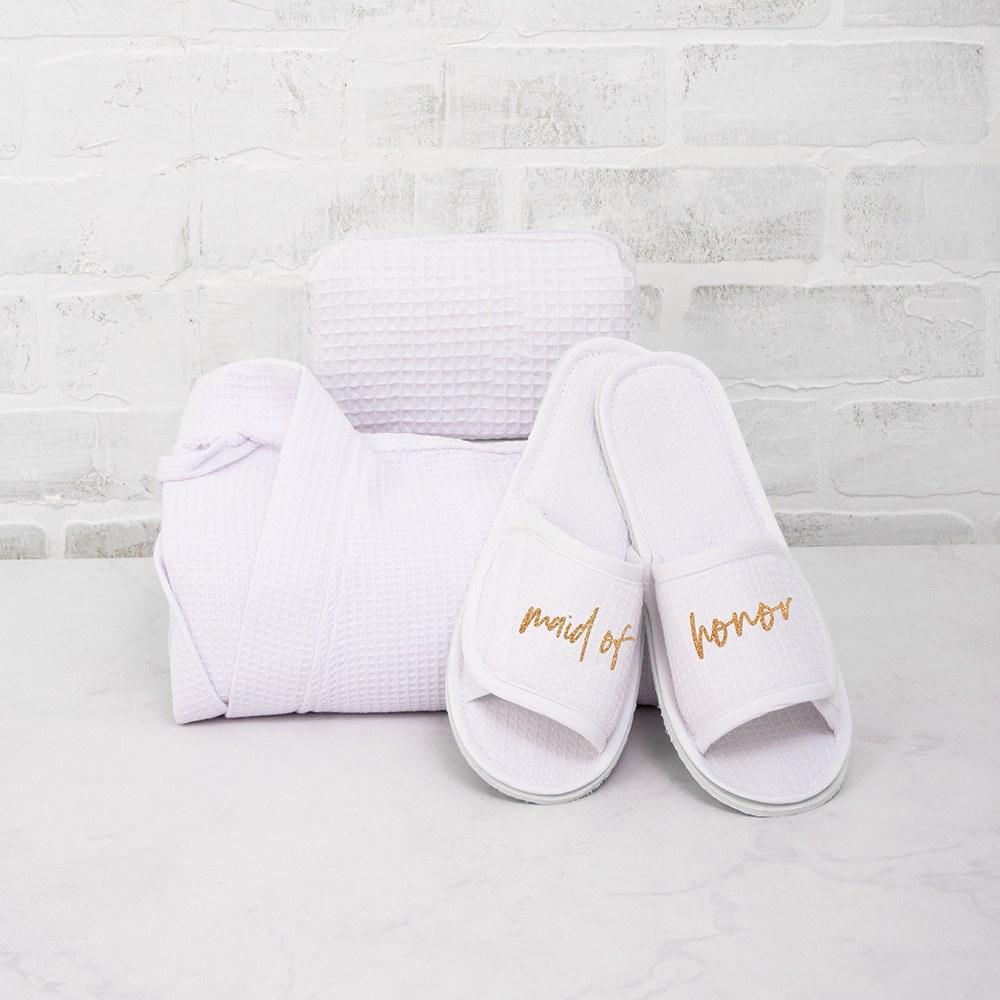 1. Spa Day
Invite your soon-to-be MOH over for a relaxing spa day, complete with face masks, nail polish, and whatever else you need to wind down (wine optional). When she arrives, hand her a cozy robe to slip into along with these snug "maid of honor" slippers—she'll quickly get the gist!
WeddingWire Shop Maid of Honor cotton waffle spa slippers, $9, WeddingWire Shop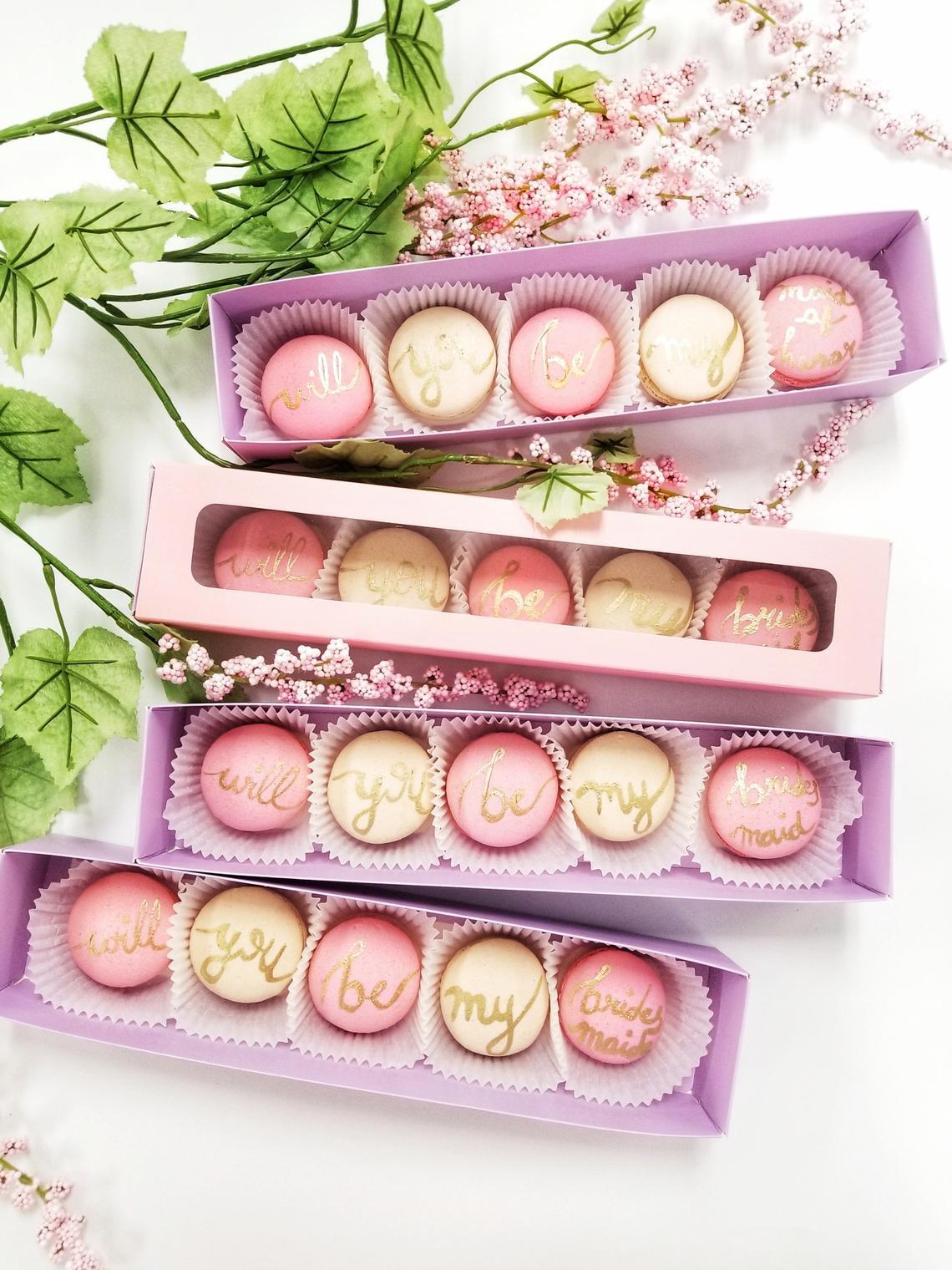 2. Something Sweet
Who doesn't love macarons? These pretty patisserie treats come hand decorated with the message: "Will you be my maid of honor?"
Leila Love Macarons Will You Be My Maid of Honor proposal macarons, $25, Etsy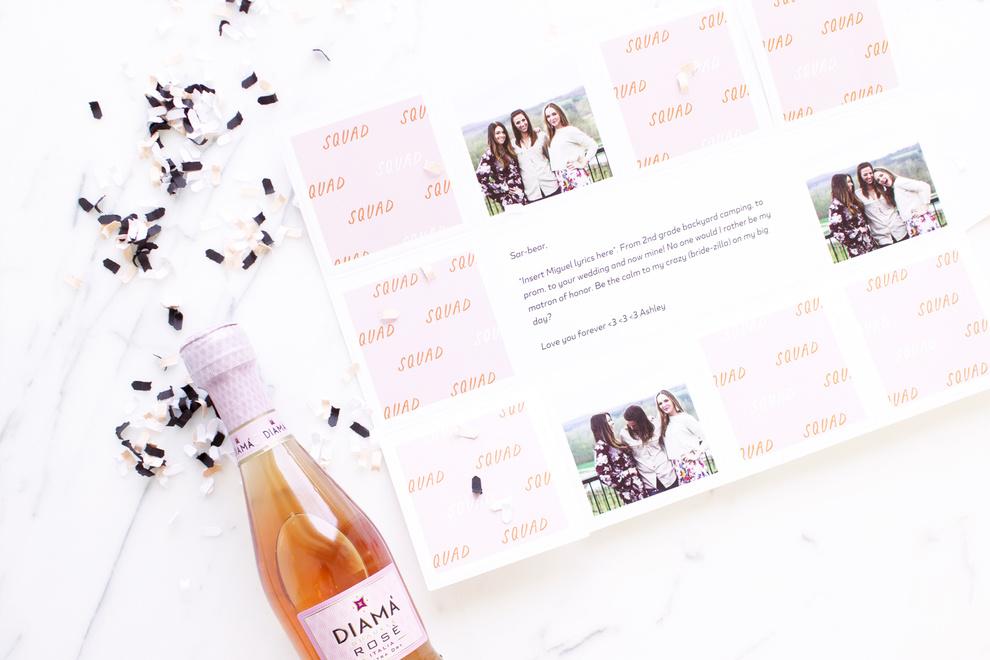 3. Postal Maid of Honor Proposal
Can't see them in person? Here's how to ask someone to be your maid of honor from afar. Greetabl will let you write a sweet message alongside photos of you both together. To finish it off, select a cute little present to tuck inside (think: celebratory candy or an encouraging pair of socks) and send the gift box straight to their door.
Greetabl Squad Goals print gift box, from $13 with a gift, Greetabl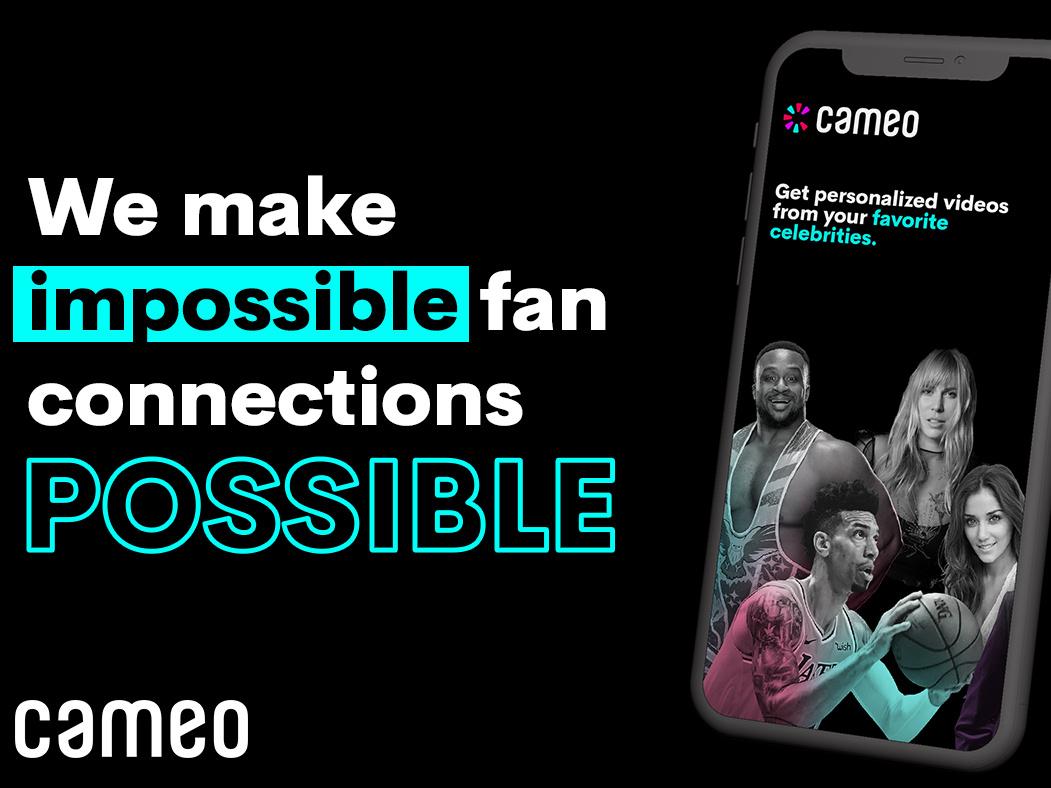 4. Celebrity Proposal
Not sure how to put your maid or matron of honor proposal into words? Choose a celeb from Cameo's star-studded lineup to say it for you.
Cameo celebrity video message, rates vary, Cameo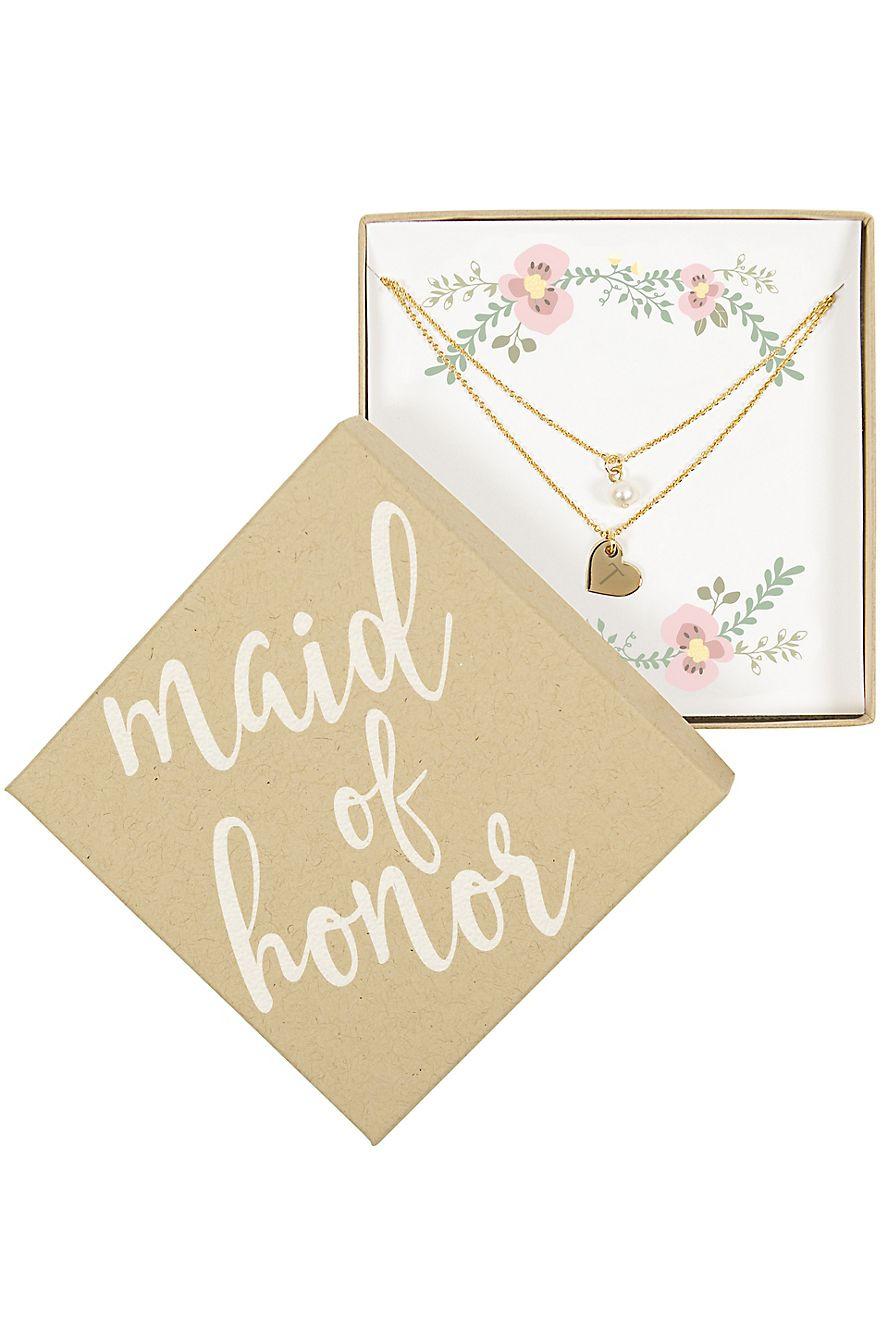 5. Traditional Jewelry
Take a leaf from you or your S.O.'s book and break out something shiny, like this stylish double-chain necklace personalized with their first initial. You can even get down on one knee.
David's Bridal personalized double chain necklace, $20, David's Bridal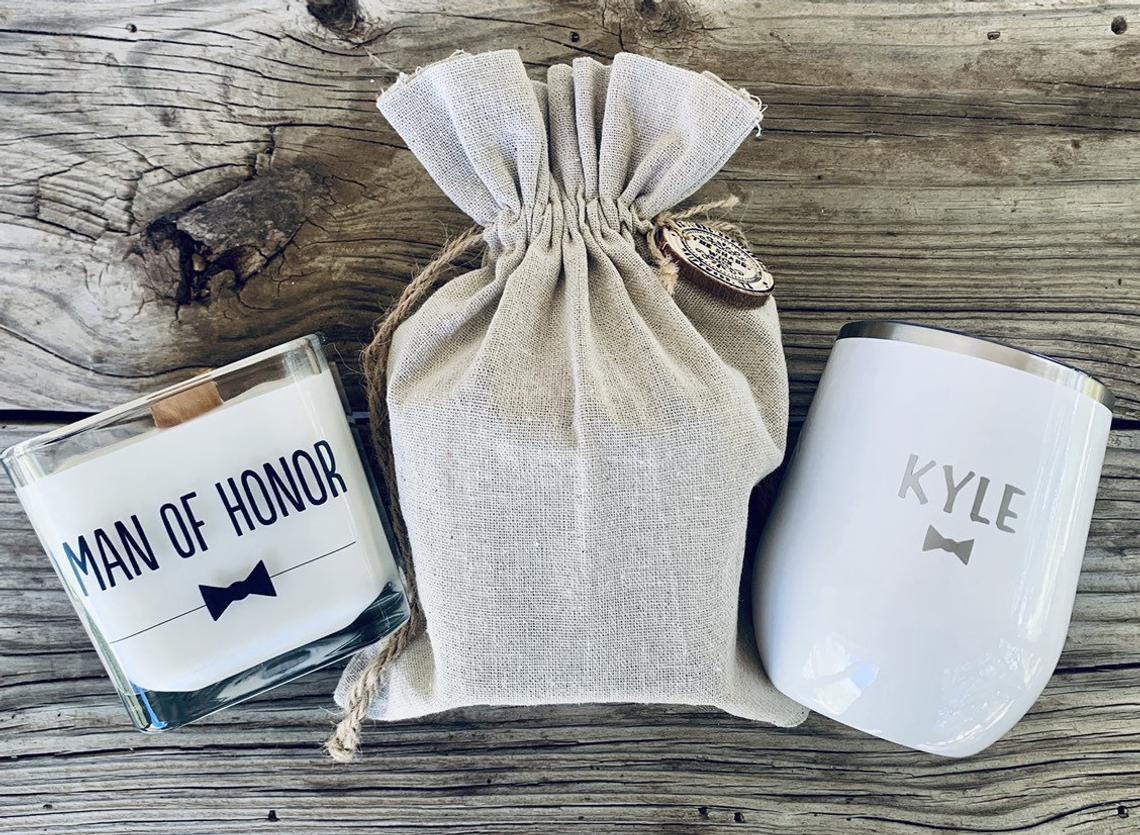 6. Man of Honor Proposal
There's no reason you can't have your favorite guy by your side on the big day too, and this "man of honor" gift set is the perfect way to pop the question. It includes a personalized wine travel tumbler and a scented candle that can be customized with your personal message.
The Shabby Wick man of honor proposal gift, $49, Etsy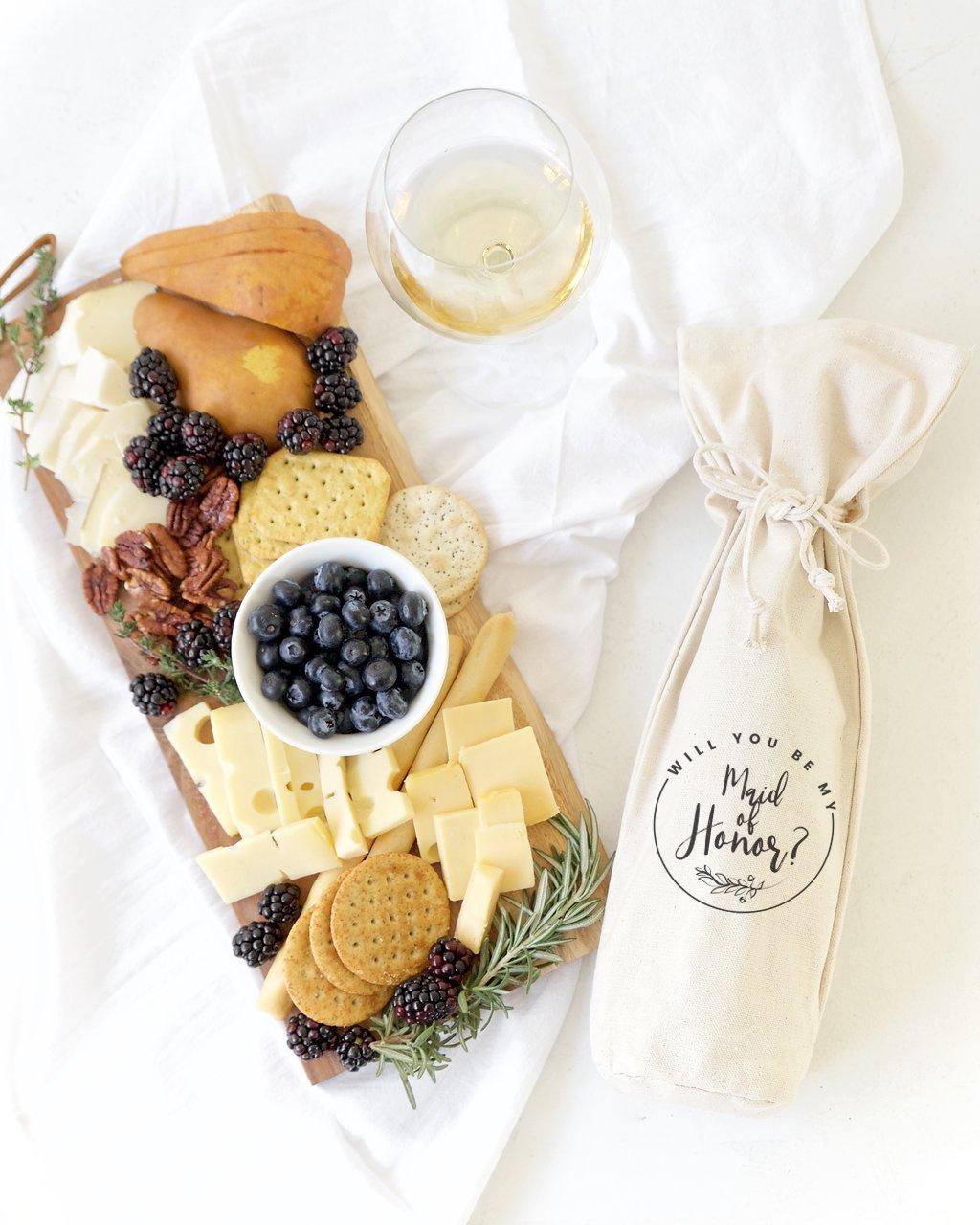 7. Afternoon Picnic
Invite your BFF for a fun picnic, complete with cheese, crackers, and wine in this rustic canvas bag that reads "will you be my maid of honor?" Talk about cute proposal ideas!
The Cotton and Canvas Co. Will You Be My Maid of Honor wine bag, $10, Walmart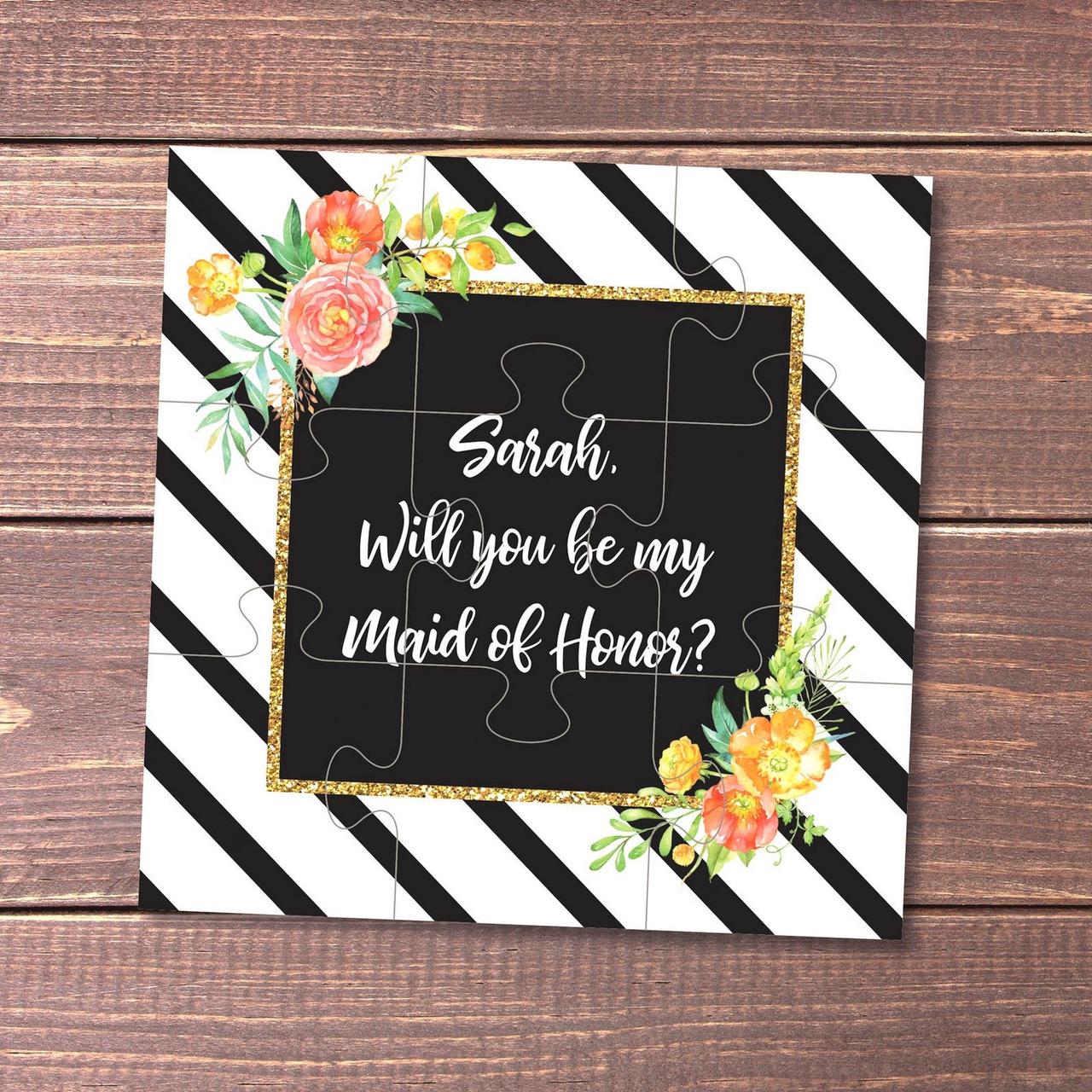 8. Personalized Puzzle
We've got no shortage of creative maid of honor proposal ideas for you to steal. This cute, custom puzzle will make popping the question all the more fun (and just a little mysterious).
Boutique Eclipse Will You Be My Maid of Honor proposal puzzle, from $8, Etsy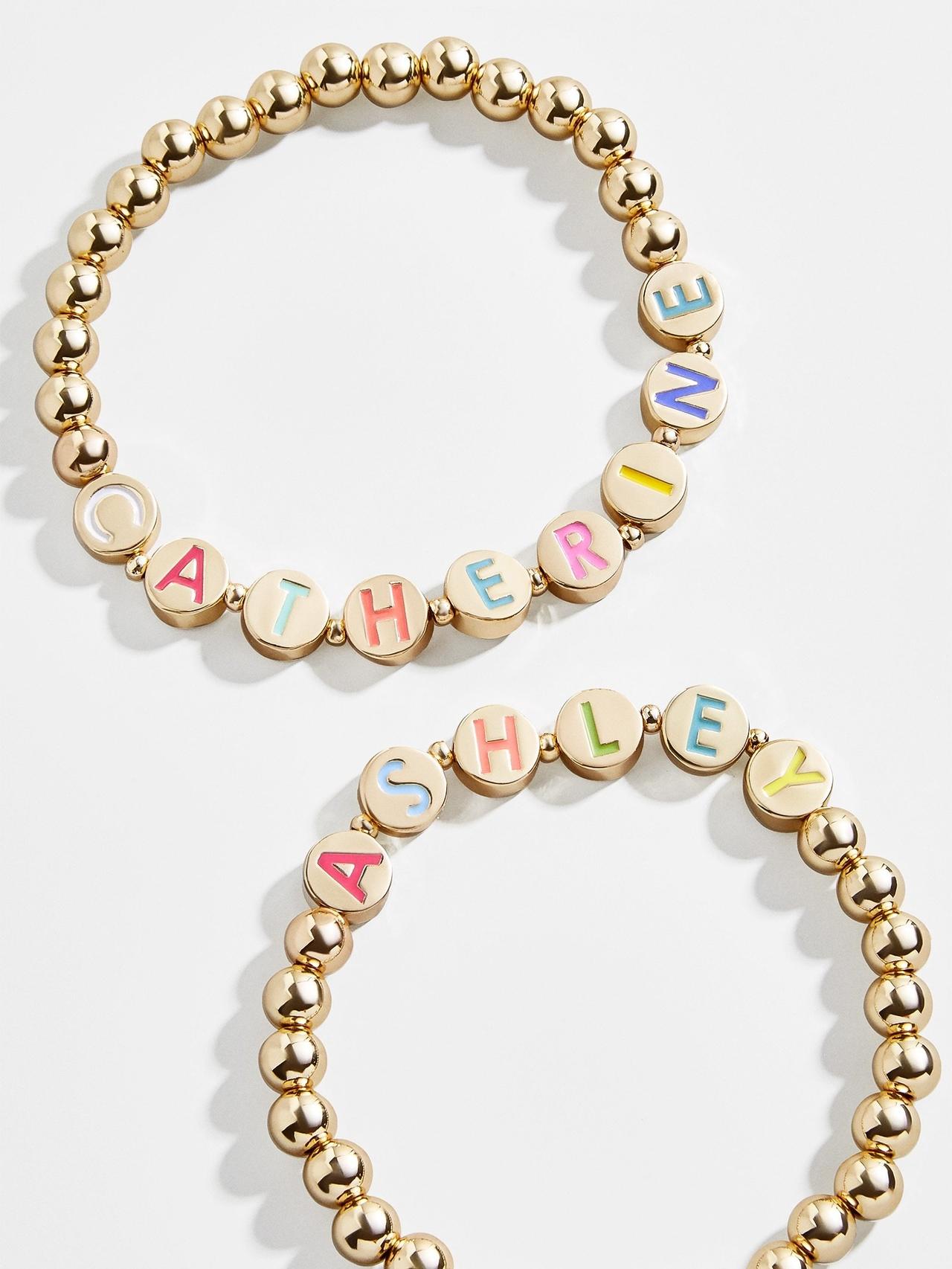 9. Friendship Bracelets
For the bestie who's been in your life from the beginning, pick up a pair of matching friendship bracelets personalized with each other's names for your MOH proposal.
BaubleBar custom disc Pisa bracelet, $40 each, BaubleBar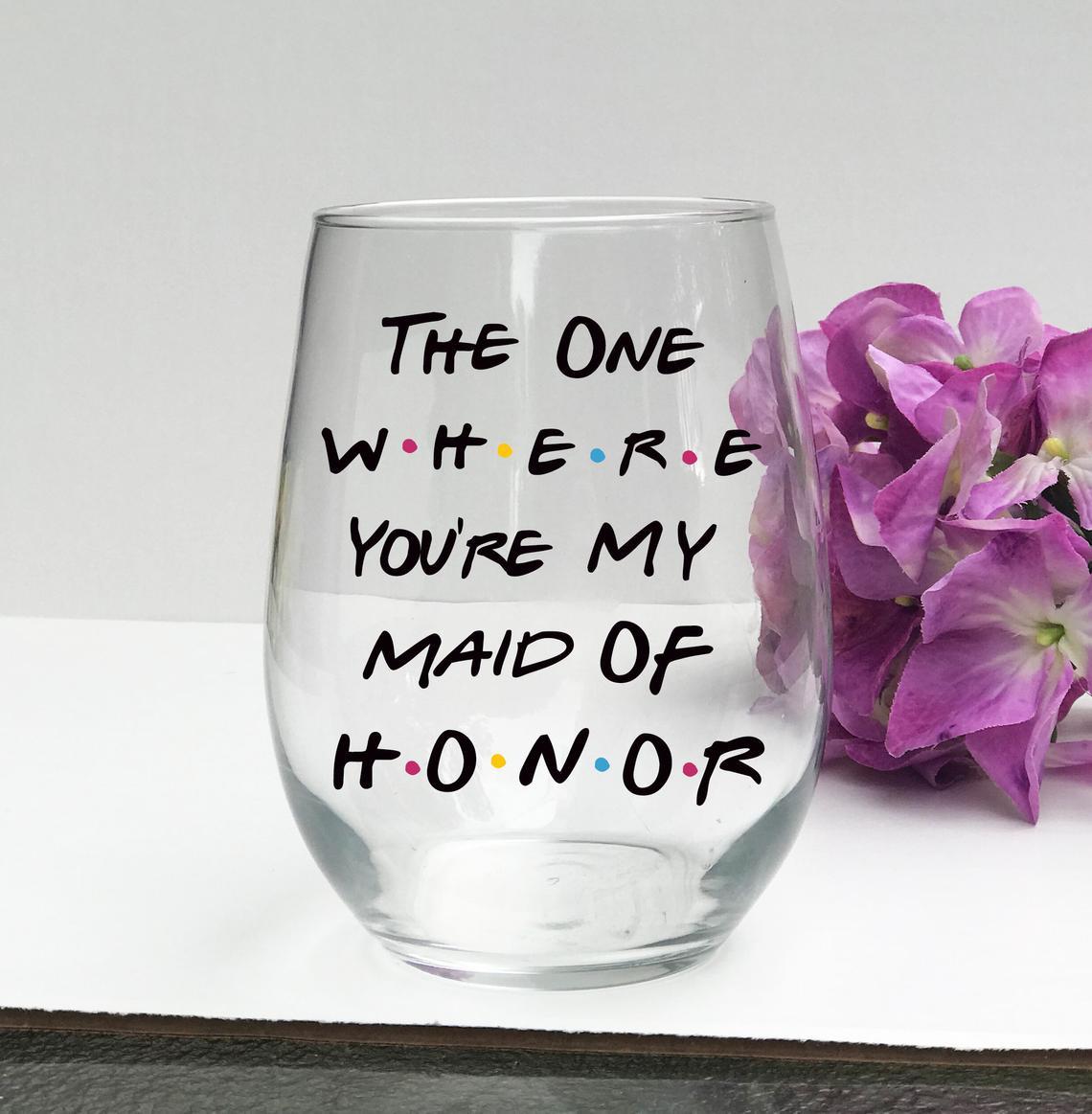 10. Dinner Party Proposal
Invite them over for a fancy home-cooked meal and make sure to set their place at the table beforehand with this "maid of honor" wine glass. If they're the Monica to your Rachel, they'll totally say yes.
Nalu Party Essentials The One Where You're My Maid of Honor proposal gift, $11, Etsy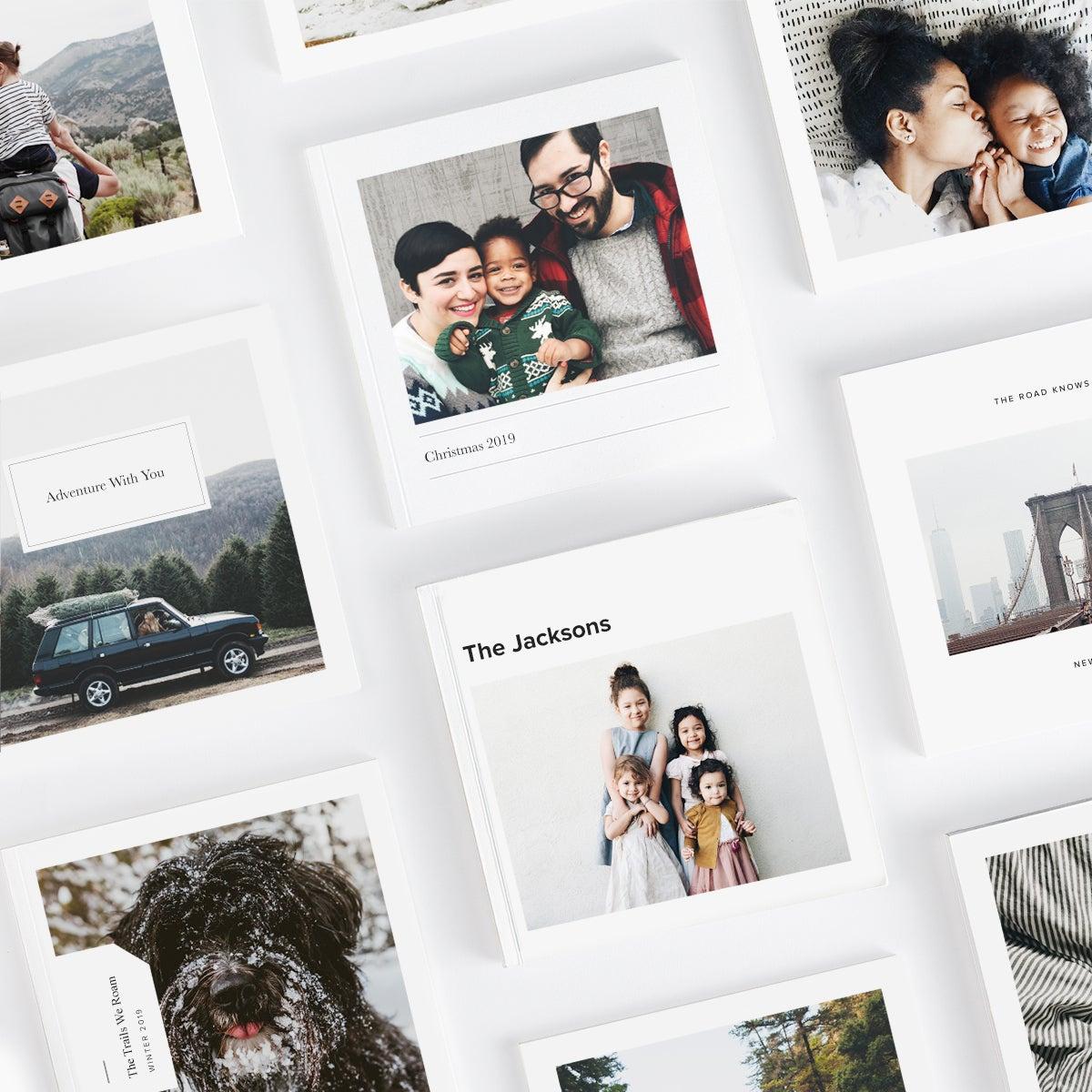 11. A Trip Down Memory Lane
Get your MOH-to-be feeling all nostalgic and sentimental with a personalized photo book—then hit 'em with the question. It's a thoughtful (and inexpensive!) maid or matron of honor proposal gift.
Artifact Uprising softcover mini photo book, $15, Artifact Uprising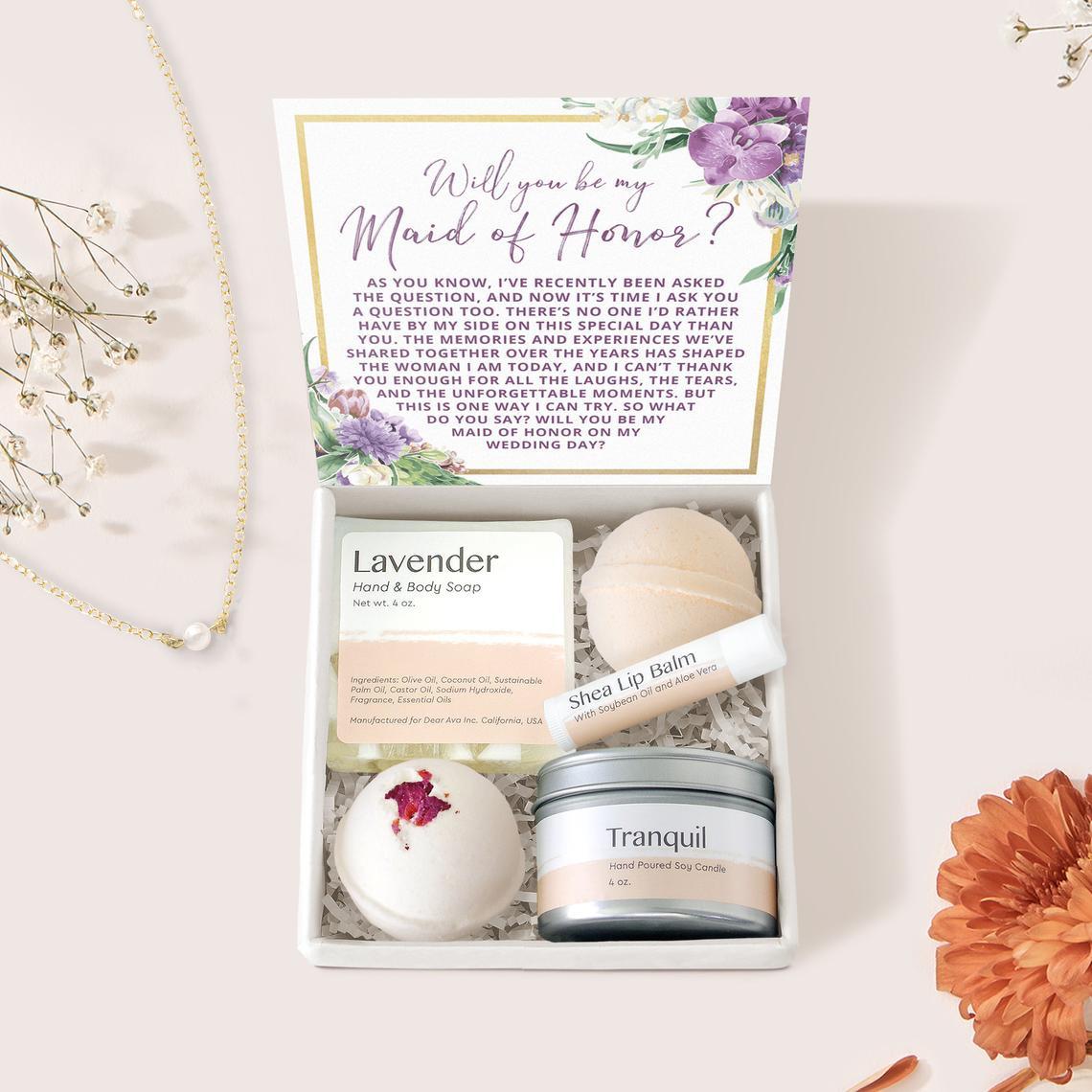 12. Spa Gift Box
This luxurious gift idea is a "will you be my maid of honor?" box chock full of cute surprises. She'll have everything she needs to wind down after those long nights of helping you plan your dream day, including a soothing lavender-scented candle and two relaxing bath bombs.
Dear Ava Gifts maid of honor proposal gift box, from $45, Etsy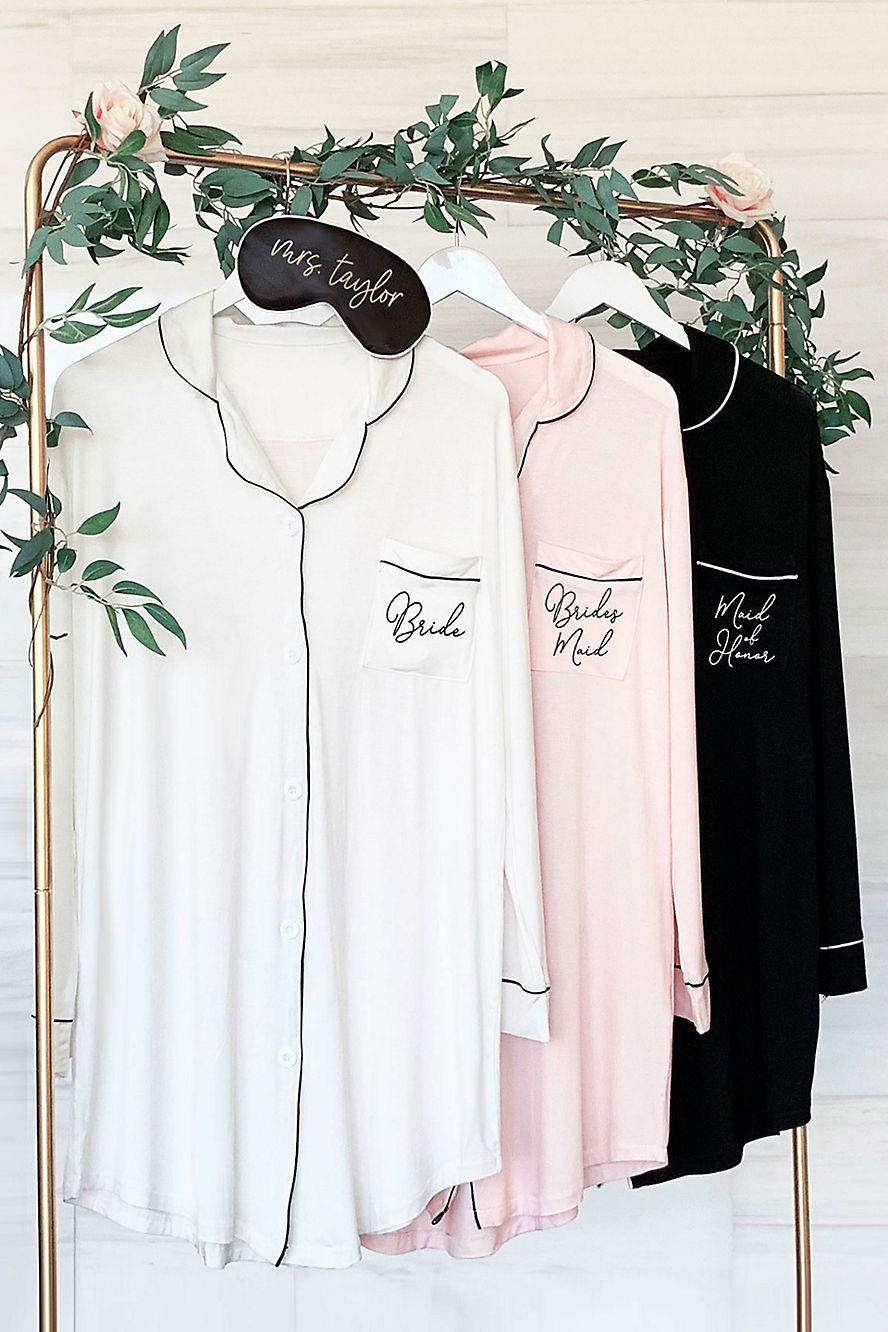 13. Girls' Night In
Invite your soon-to-be bridal party over for girls' night, complete with wine, snacks, Netflix, and cute sleep shirts adorned with their brand-new titles. Choose between "maid of honor" and "matron of honor" options for your head 'maid.
David's Bridal bridal party sleep shirts, $45, David's Bridal
14. Tea Party Proposal
If you're always catching up over tea or coffee, you can't go wrong with this adorable teacup set. Plan to propose during your usual meetup so it's completely unexpected. (Psst, there are two customization options if you're planning on asking "will you be my matron of honor?")
Velvet Crown Design Maid of Honor/Matron of Honor tea cup, from $35, Etsy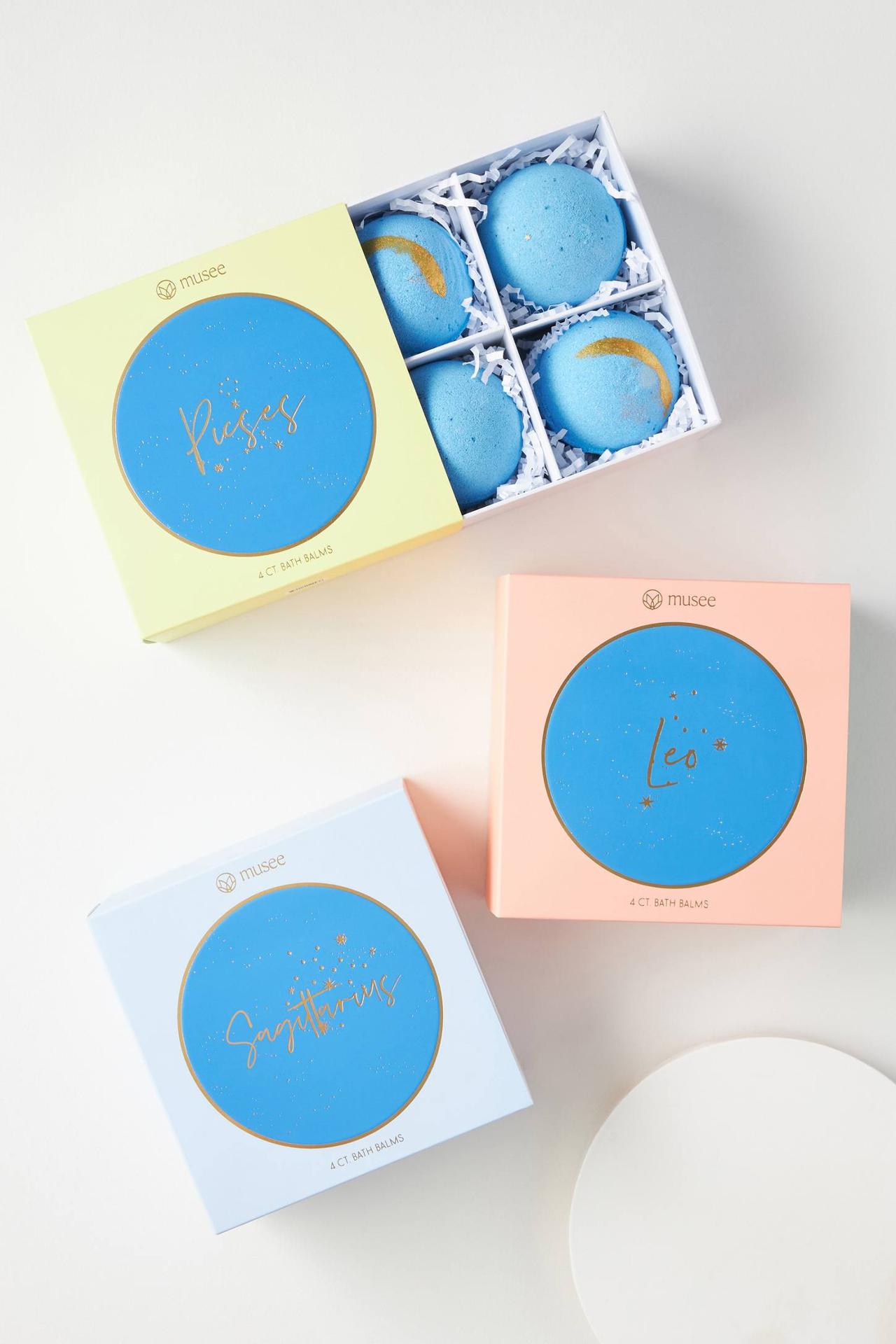 15. Something Relaxing
These pretty zodiac bath bombs are excellent maid of honor box ideas, but you can totally give them as a solo gift too. She'll be thankful for these after long nights of celebrating at the bachelorette bash and other pre- and post-wedding celebrations.
Musee zodiac bath bomb gift set, $24, Anthropologie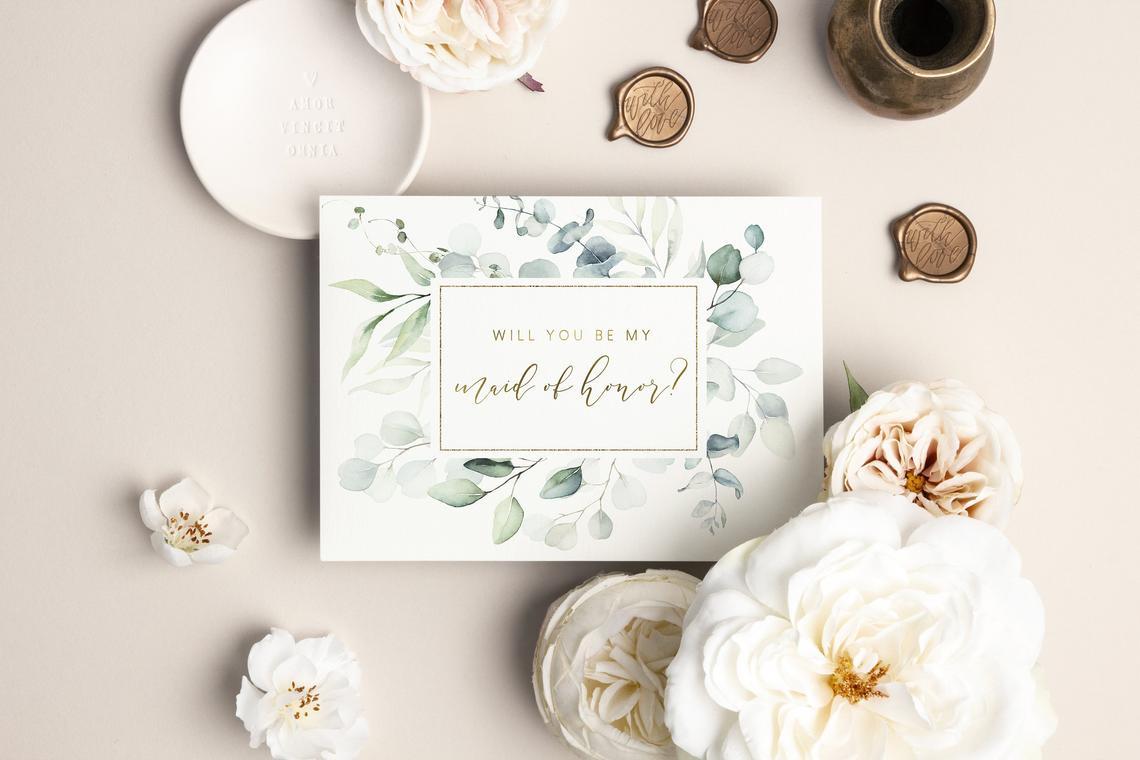 16. A Heartfelt Note
One surefire way to get a resounding yes is to write a sentimental maid of honor proposal letter. We suggest picking out a pretty card to put it in. That way, your bestie can hold onto it as a special keepsake. This one also has a "will you be my matron of honor?" option.
The Ivory Shoppe Will You Be My Maid of Honor card, $4, Etsy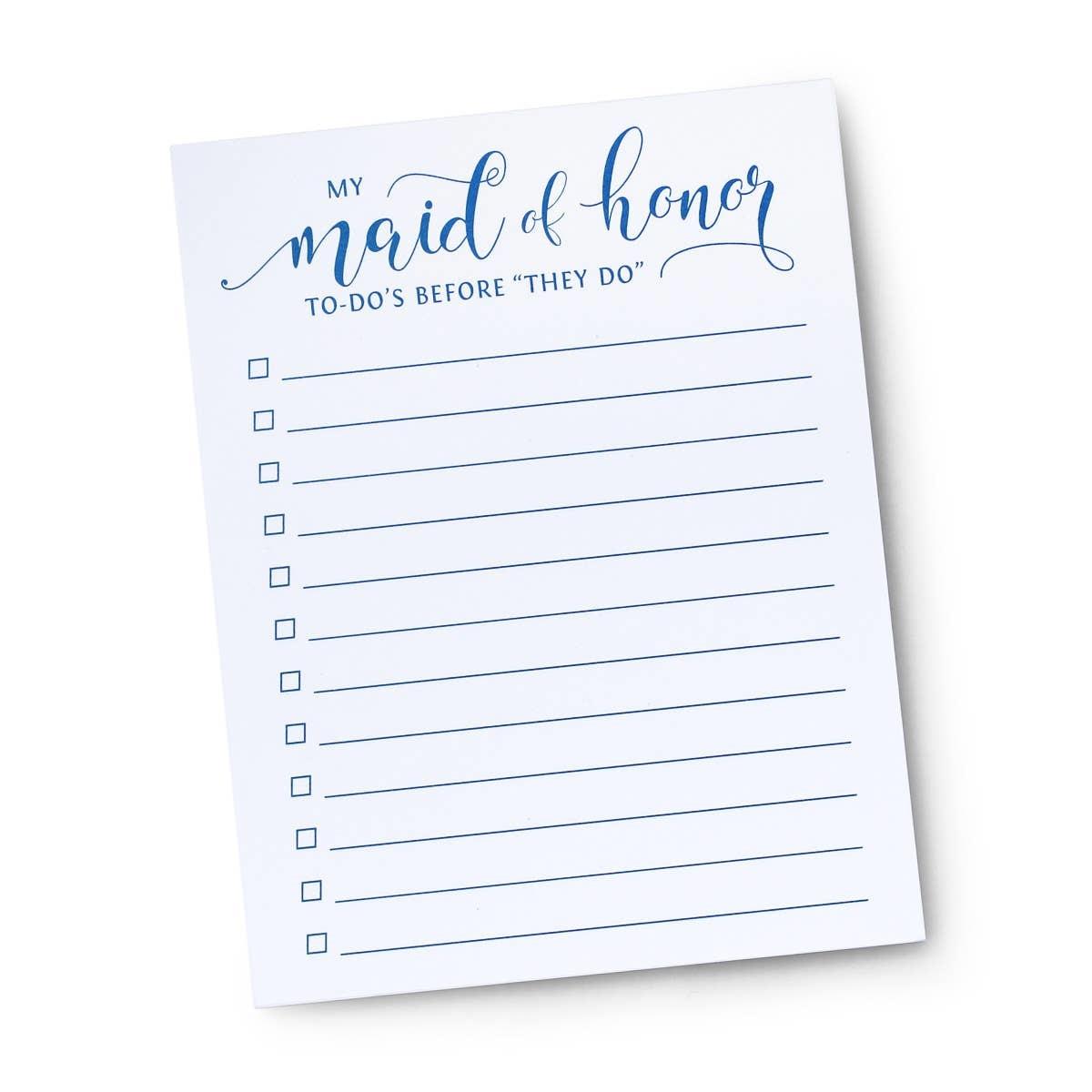 17. Something Practical
Welcome your MOH on board with some tools to make the job easier, like this maid of honor to-do list and a set of cute pencils with their wedding title.
Birdy Grey To-Do's Before They Do maid of honor wedding notepad, $6, Birdy Grey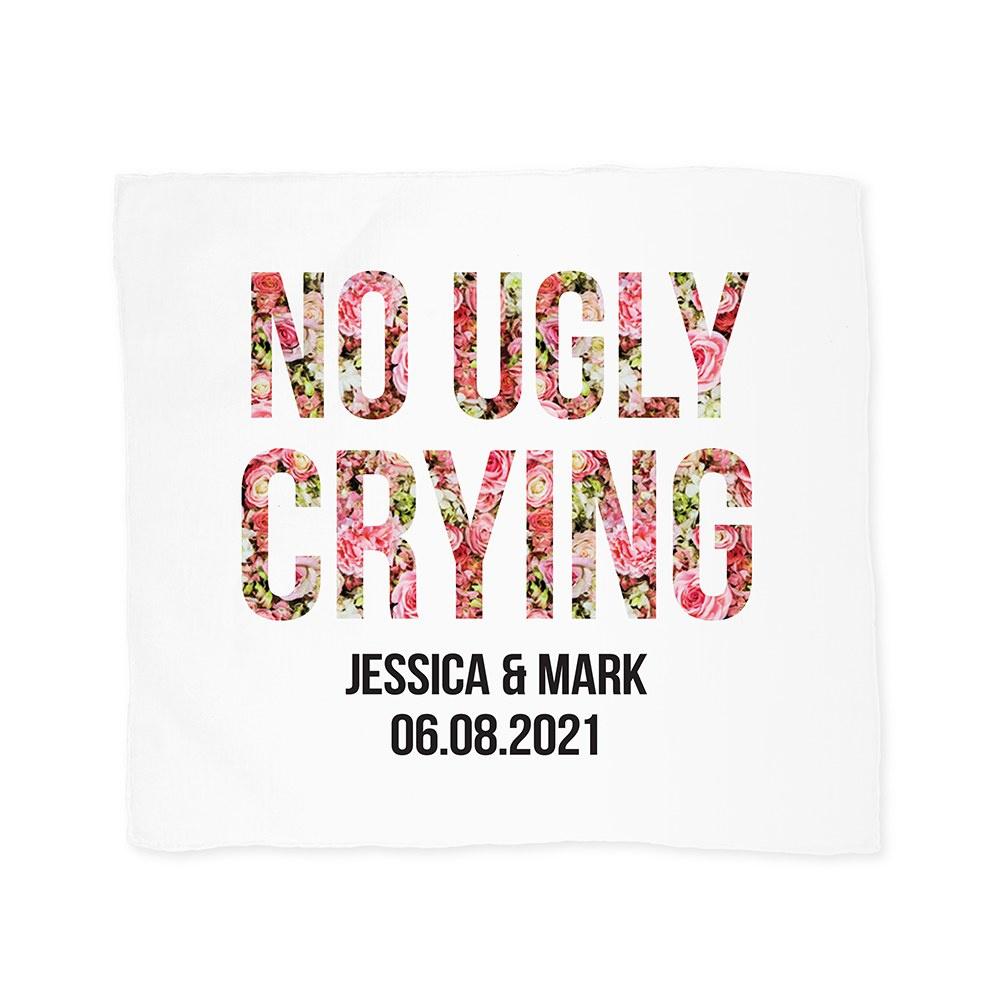 18. Funny Maid of Honor Proposal
If your BFF is known to get emotional from time to time, present them with this playful handkerchief that reads "no ugly crying" as you pop the question. It'll come in handy on the wedding day (and probably during your maid of honor proposal too).
WeddingWire Shop No Ugly Crying personalized white pocket handkerchief, $14, WeddingWire Shop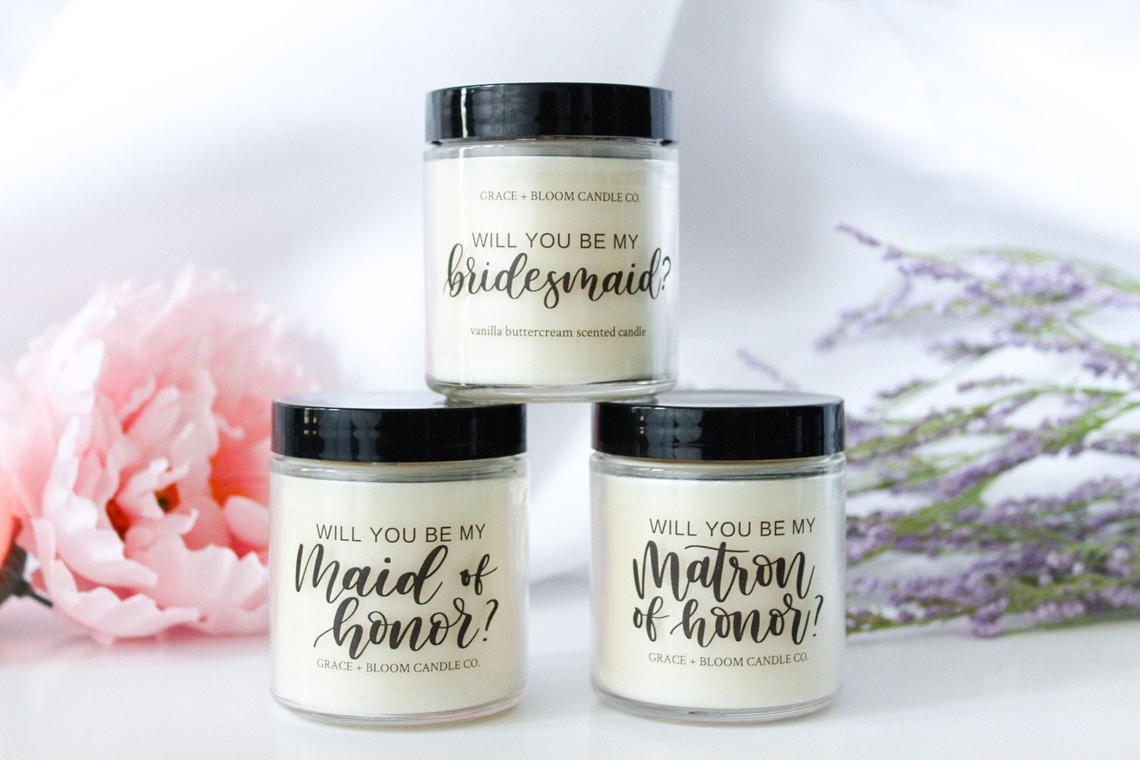 19. Scented Candle
These themed candles are some of our favorite "will you be my maid of honor?" gifts. You can choose between three wedding-inspired fragrances, including "love story," "bridal bouquet," and "wedding cake."
grace + bloom maid/matron of honor proposal candle, $9, Etsy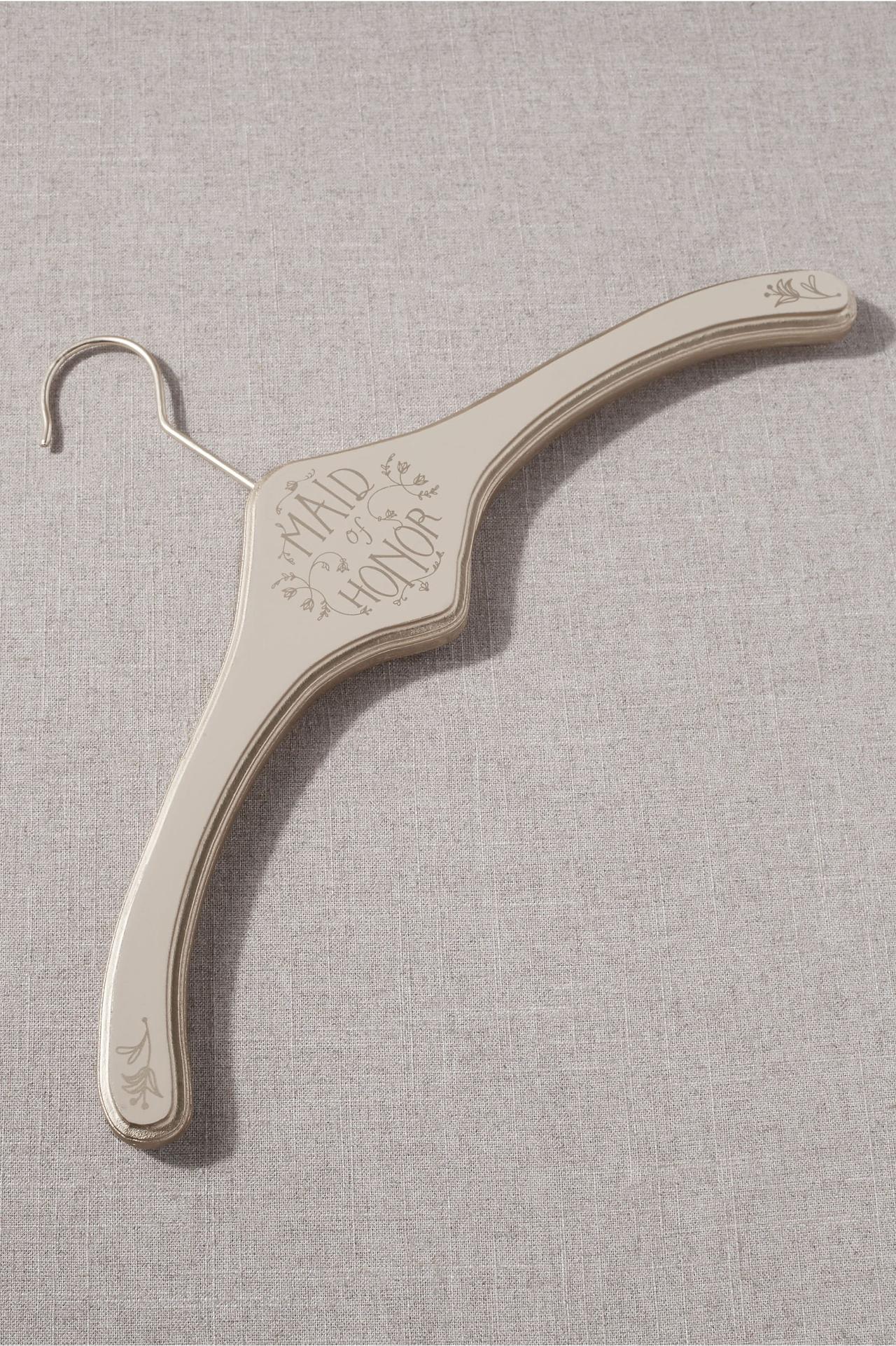 20. Shopping Trip Proposal
Still not sure how to ask your maid of honor the all-important question? Invite her on a shopping trip and present her with this gorgeous wooden hanger that reads "maid of honor" in fancy lettering. Make it all the more special by going shopping for wedding attire.
BHLDN Heirloom wooden hanger, $30, BHLDN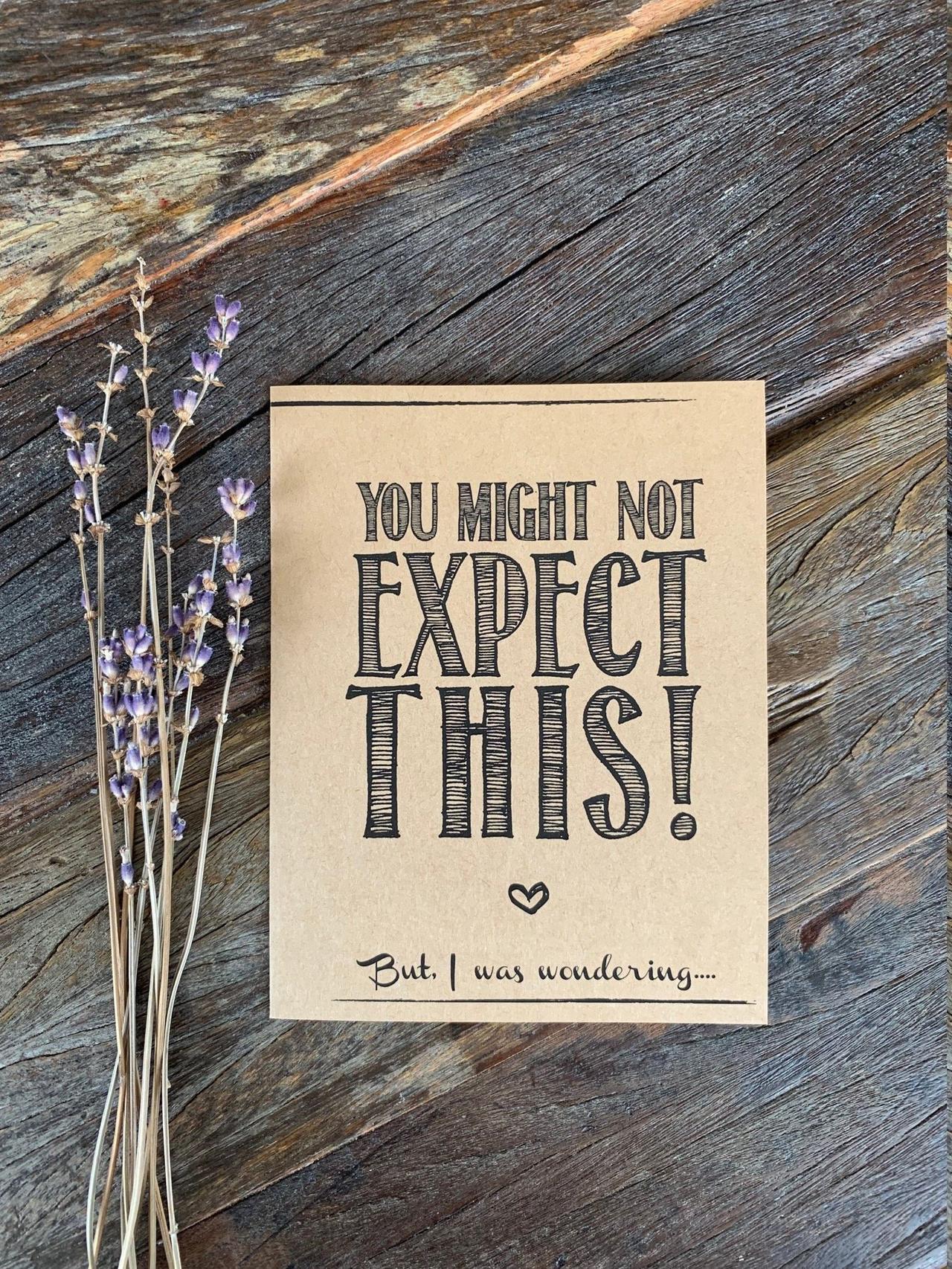 21. Rustic Proposal Card
Here's another cute proposal card you can leave a sentimental message in for your BFF. Inside, it reads: "Will you be my man of honor?"
rustic & ruffly man of honor proposal card, $5, Etsy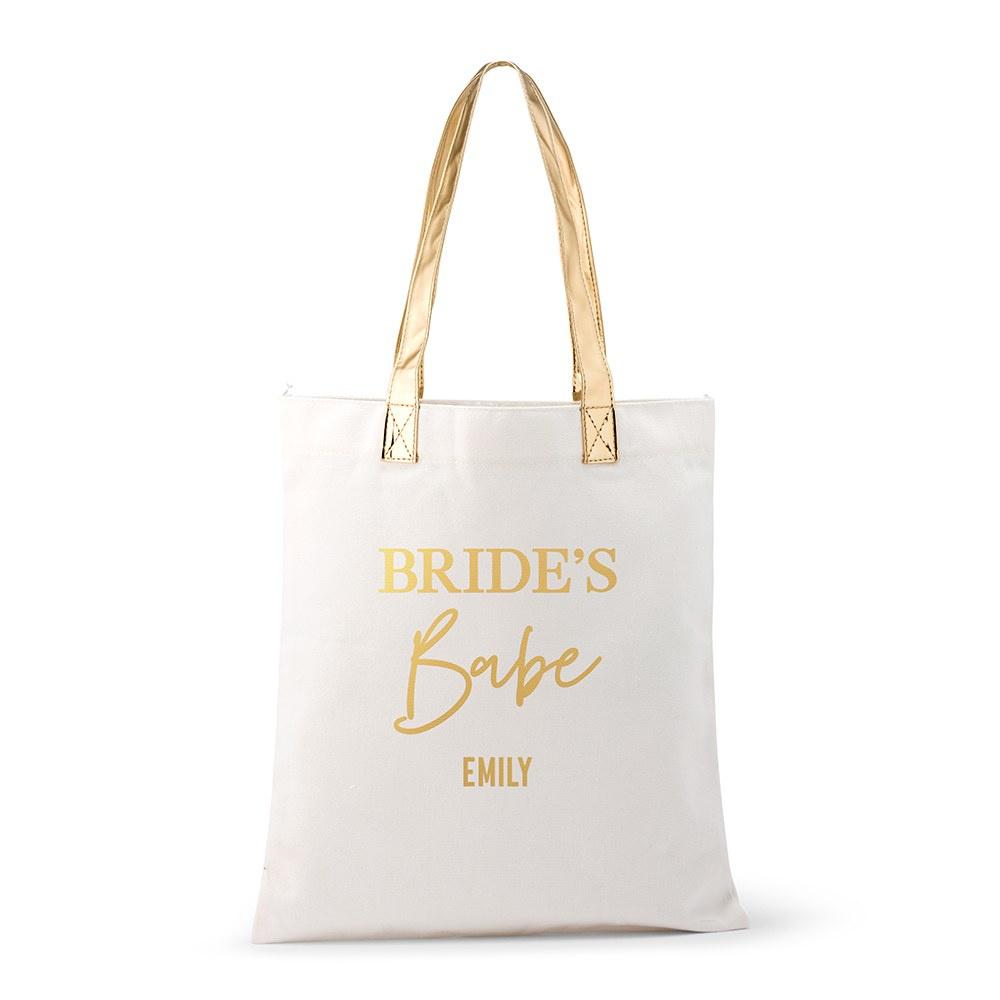 22. Personalized Tote Bag
Your maid of honor is going to be busy managing the squad in the leadup to the wedding. A personalized canvas tote is a useful accessory they can keep all their essentials in. Fill it with some small goodies like candy or miniature beauty products for an extra-special surprise when you ask the question.
WeddingWire Shop Bride's Babe personalized cotton canvas fabric tote bag, $13, WeddingWire Shop