How to Choose Your Maid of Honor
Who will stand beside you on your big day? Figuring out how to choose a maid of honor can be a tough decision, and we're here to help!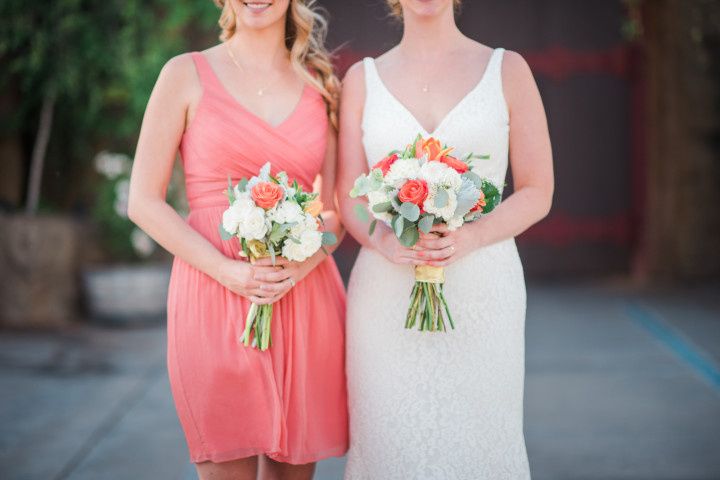 Your bridesmaids will have many important jobs to do, from planning pre-wedding events to standing by your side at the altar—and your maid of honor takes the lead in all of these responsibilities—and more. Figuring out how to choose your maid of honor can be tricky, especially if you have many friends and close family members. However, there are certain criteria a good maid of honor needs to meet, so it may be an easier decision than you think!
Wondering how to choose your maid of honor? Read on to learn more about the decision that could make or break your wedding party.
Go with the obvious choice.
Brides with sisters usually have a pretty easy time choosing a maid of honor. Same goes if you have a best friend you've known since childhood or a cousin who's like a sibling to you. If you have a female friend or relative who is closer to you than the rest, don't second guess yourself. Let the question of "how to choose a maid of honor" be the easiest one you'll make as you plan your wedding—with the exception of choosing who to marry, of course!
Don't have a sister or BFF? Totally okay—and normal. Here are some criteria to look for if you're choosing between a larger pool of friends and relatives.
Leadership Skills
When thinking about how to choose a maid of honor, one of the most important qualities is leadership ability. This doesn't mean that your MOH has to have been president of her sorority or captain of the rugby team, but she does need to have certain traits: the ability to inspire and motivate others, solid communication skills (her e-mails are always clear and concise, for example), and she's a good listener, to name a few. Especially if your wedding party is spread out across the country, she should be the type of person who can bring people together.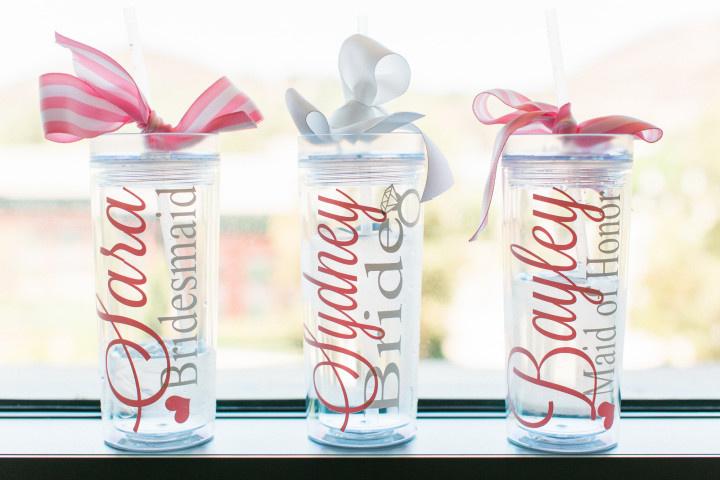 Organization
A maid of honor will have lots of responsibilities, big and small. You'll want to choose some who has excellent organization skills and is known for juggling lots of tasks at once and making it seem effortless. Whoever you choose as your maid of honor will likely have other life obligations—work, a family, school, etc.—but should have the organization skills to manage everything without losing her mind. She's also the type of person who understands and commits to deadlines.
No Drama
If you're wondering how to choose your maid of honor, think of your friends and relatives who aren't the type to start drama, but are the peacemakers of your group. No matter how many bridesmaids you're having, there may end up being some disagreements or even all-out battles. Your maid of honor should be able to lessen these crises, be an effective mediator, and ensure that at the end of the day, everyone stays friends.
The Ability to Delegate
As mentioned, your maid of honor probably has other responsibilities other than your wedding, so she shouldn't be afraid to delegate certain tasks to the other bridesmaids. She should be able to effectively communicate and assign these tasks and not be afraid to follow up if things aren't being accomplished in a timely fashion.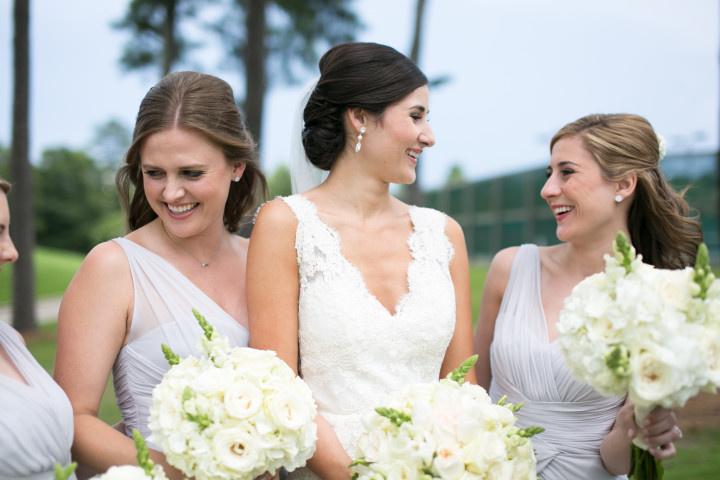 Party Planning Know-How
If your maid of honor has never planned a bridal shower or bachelorette party before, that's totally okay—but she should have a general idea of what goes into planning a party, and how to get help if she needs it. From creating a budget to putting together a guest list, hiring vendors, sending invitations and more, there's a lot that goes into these pre-wedding events, so you'll want a maid of honor who's willing and able to put in the work to make your parties successful.
Okay Standing on the Sidelines
Your maid of honor shouldn't be an attention hog—she should be comfortable letting you shine on your big day. Of course, being a maid of honor isn't a totally thankless job—she gets to wear a gorgeous dress, carry a bouquet, write a maid of honor speech, and you'll be sure to heap on the appreciation (and gifts!), but she's not the star of the show on your wedding day—and she needs to be okay with that.
Don't be afraid to break the rules.
If you're still having trouble figuring out how to choose a maid of honor, remember that some wedding rules are meant to be broken. You can have two maids of honor, a maid and matron of honor, or no maid of honor at all (in that case, your bridesmaids should be cool working together as a team). Your maid of honor doesn't have to be female (hello, man of honor!), and can be a much-older relative like your mom, grandmother or a favorite aunt. And if you're having a super-intimate wedding, you can simply have a maid of honor and best man as your wedding party. Your wedding party should reflect your unique relationships, so do what feels right to you and your partner!