The Top 10 Bachelor Party Destinations, Ranked
If you're planning a celebratory guys' trip—whether for yourself or someone else—these are the best bachelor party destinations in the country.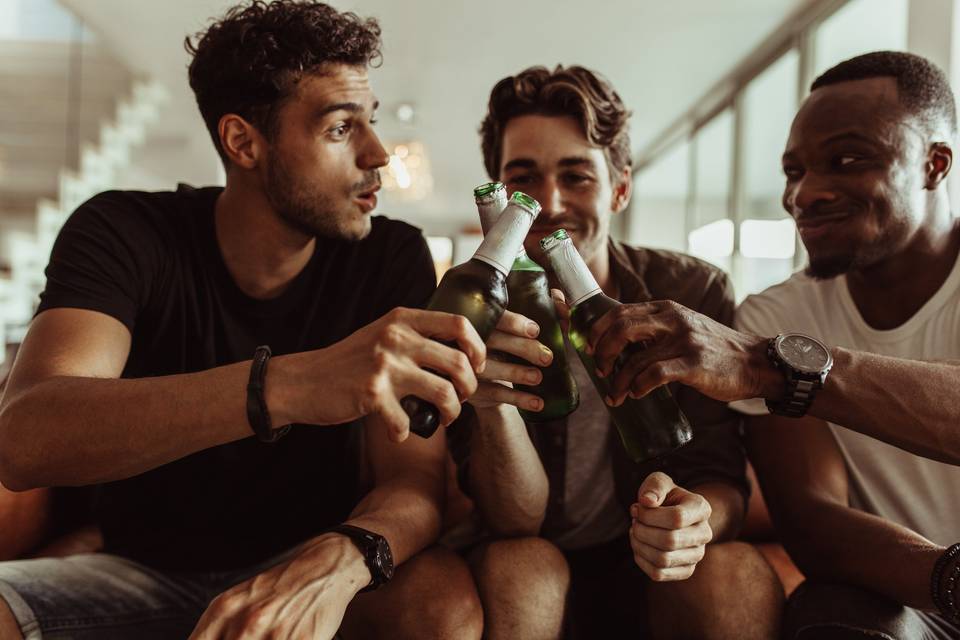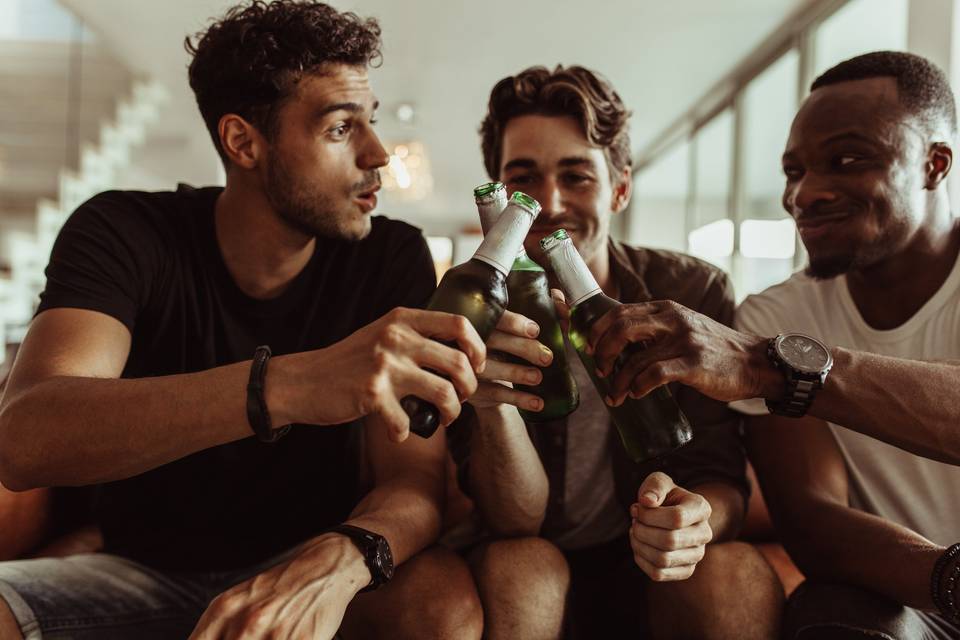 Aside from being the ultimate guys' weekend, the bachelor party is a fun opportunity for the groom to celebrate with his groomsmen before the wedding day. If you're getting ready to plan a bachelor party, step one is choosing a location. This list of the best bachelor party destinations, according to WeddingWire's 2021 Bach Study, will give you an idea of where to celebrate with your crew. Yep, Las Vegas is on the list, but there are a few wildcards that are perfect for groups who want to shake things up a bit. Whether you're looking for an adventure-filled trip, a weekend of craft beer and sports, or a low-key guys' getaway, consider adding these buzz-worthy (and groom-approved) destinations to your radar. Keep reading for our list of top bachelor party destinations—and what you won't want to miss once you're there.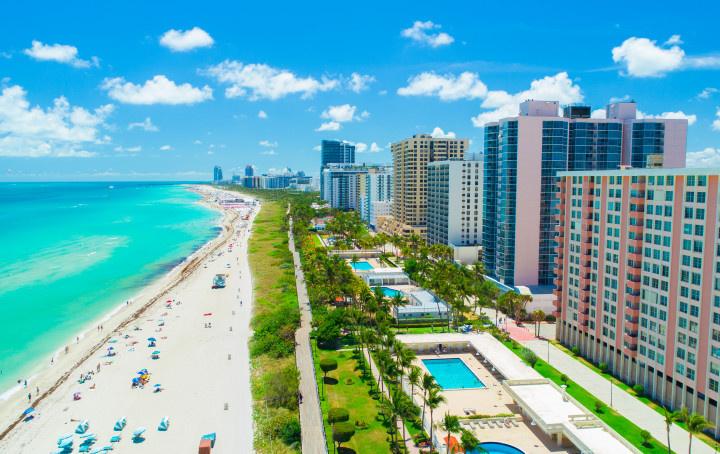 1. Miami, Florida
Set your sights on Miami for an unforgettable guys' weekend. The temperatures aren't the only thing sizzling in this southern Florida getaway—Miami is known as the place to see and be seen. If you're looking for bachelor party destinations that offer a mix of glamour, nightlife, and endless sunshine, head to South Beach, Miami's most exclusive neighborhood. Spend the day chilling on the beach, soaking up the rays at a pool party, or deep-sea fishing, then rest up before hitting the town after dark. Thanks to Miami's Latin American culture, Cuban food is a must-try for anyone visiting town, so prepare for plenty of delicious meals (and cigars, if that's your kind of thing).
See our Miami bachelor party itinerary »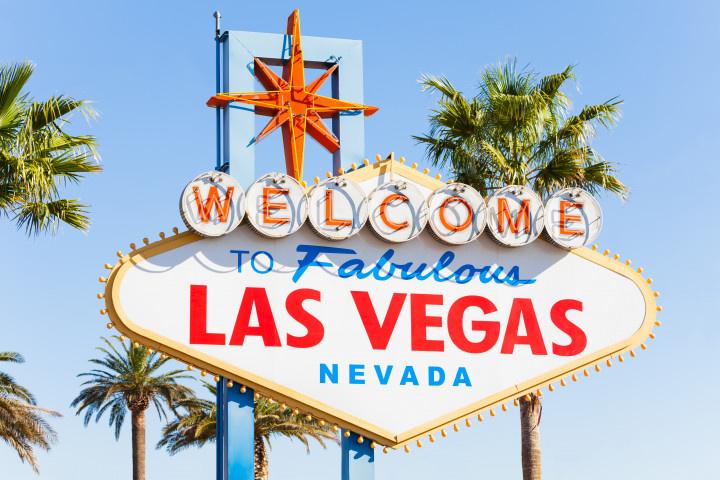 2. Las Vegas, Nevada
If you're looking for bachelor party central, then head to the one and only Las Vegas. There's a reason this city is high on the list of the best bachelor party destinations—when it comes to swanky hotels, endless entertainment options, and some of the best restaurants in the world serving gourmet eats around the clock, there's truly no other place like Vegas. The city is known for its wild nightlife scene, but there are actually a lot of things to do in Las Vegas that don't involve clubbing, gambling, or strip clubs. Whether you're chilling by the pool, spending the day golfing, catching a comedy show, or hopping aboard a helicopter ride to the Grand Canyon, your Las Vegas bachelor party is sure to be an adventure.
See our Las Vegas bachelor party itinerary »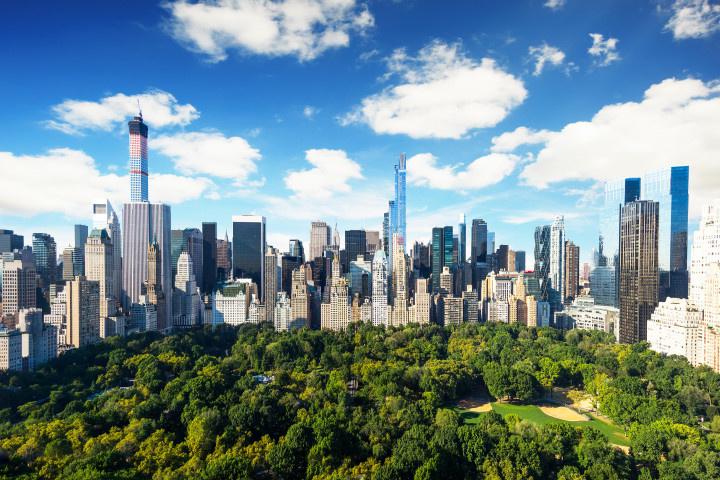 3. New York, New York
From Times Square to Brooklyn and everywhere in between, there are so many bachelor party activities in the Big Apple. Manhattan's iconic landmarks, like the Empire State Building, Brooklyn Bridge, and the Statue of Liberty, are must-sees if you've never been to the city before. When it comes to bachelor party ideas that are all about the VIP treatment, there's no shortage of options in NYC—make the groom feel like a million bucks by renting a private suite for a game at Madison Square Garden or Barclays Center. If you've got foodies in your crew, they won't be disappointed by the city's mix of high-end restaurants, trendy beer gardens, and street vendors (grab a slice of New York City's famous pizza to-go!).
See our NYC bachelor party itinerary »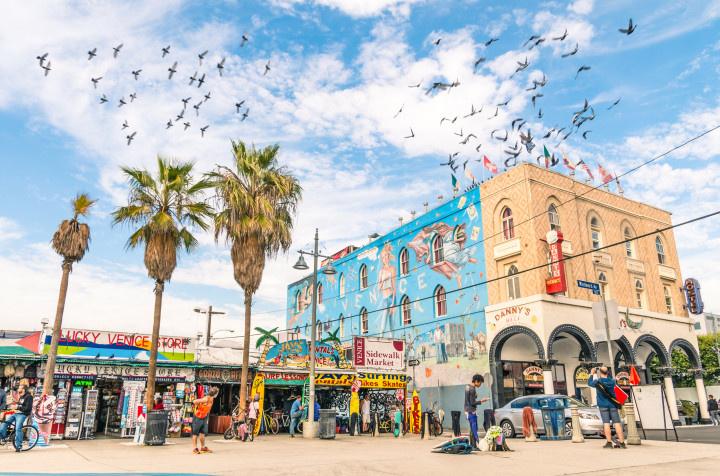 4. Los Angeles, California
For a mix of relaxation, excellent nightlife options, and celeb-worthy hotspots, there's no better place than Los Angeles. This sunny West Coast hub has something for everyone, which makes it a great bachelor party destination if you're traveling with a group of people who have varied interests. Each neighborhood in L.A. has its own vibe and attractions. Venice is home to street performers, artists, skateboarders, and the famous Muscle Beach. Santa Monica is great for shopping, grabbing a bite to eat, or taking in amazing ocean views from the picturesque pier. And then there's Hollywood, where you'll find iconic landmarks like the Walk of Fame and the TCL Chinese Theater.
See our Los Angeles bachelor party itinerary »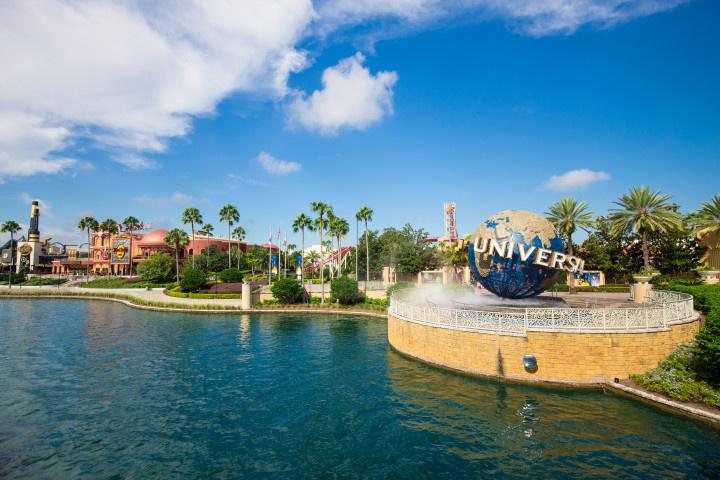 5. Orlando, Florida
Best known for its major amusement parks (Walt Disney World, Universal Studios, and SeaWorld), Orlando is the place to be if you're into an adrenaline-packed bachelor party. But roller coasters and thrill rides aren't the only things to do in Orlando—you'll also have top-rated golf courses, restaurants, and dozens of nightlife options right at your doorstep if you're into partying. When you're not The outdoorsy crew will enjoy paddle boarding or canoeing along the Wekiva River, while foodies and beer enthusiasts can relax at one of the many craft breweries in Orlando.
See our Orlando bachelor party itinerary »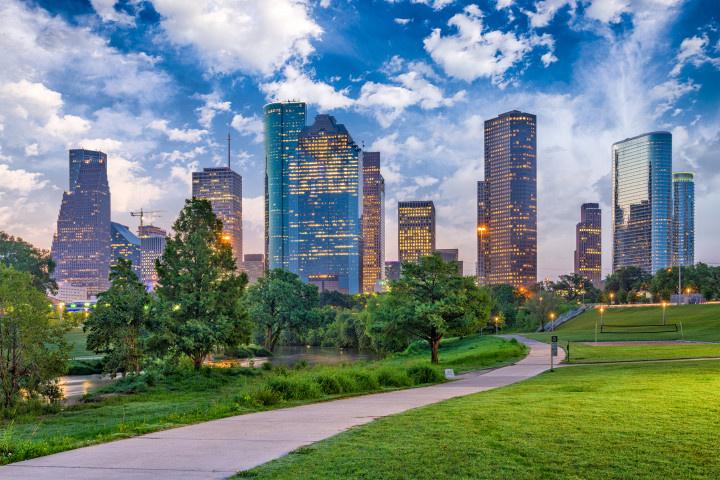 6. Houston, Texas
Southern charm meets urban buzz in Houston, Texas. Home to craft breweries, golf courses, space museums, and world-famous BBQ eateries and steakhouses, Houston is an up-and-coming bachelor party destination that's worth a second look. Staying in downtown Houston puts you within walking distance (or a short drive) to a variety of attractions, including Hermann Park, Conservatory (an underground beer garden), and a stretch of the city's best bars and restaurants.
See our Houston bachelor party itinerary »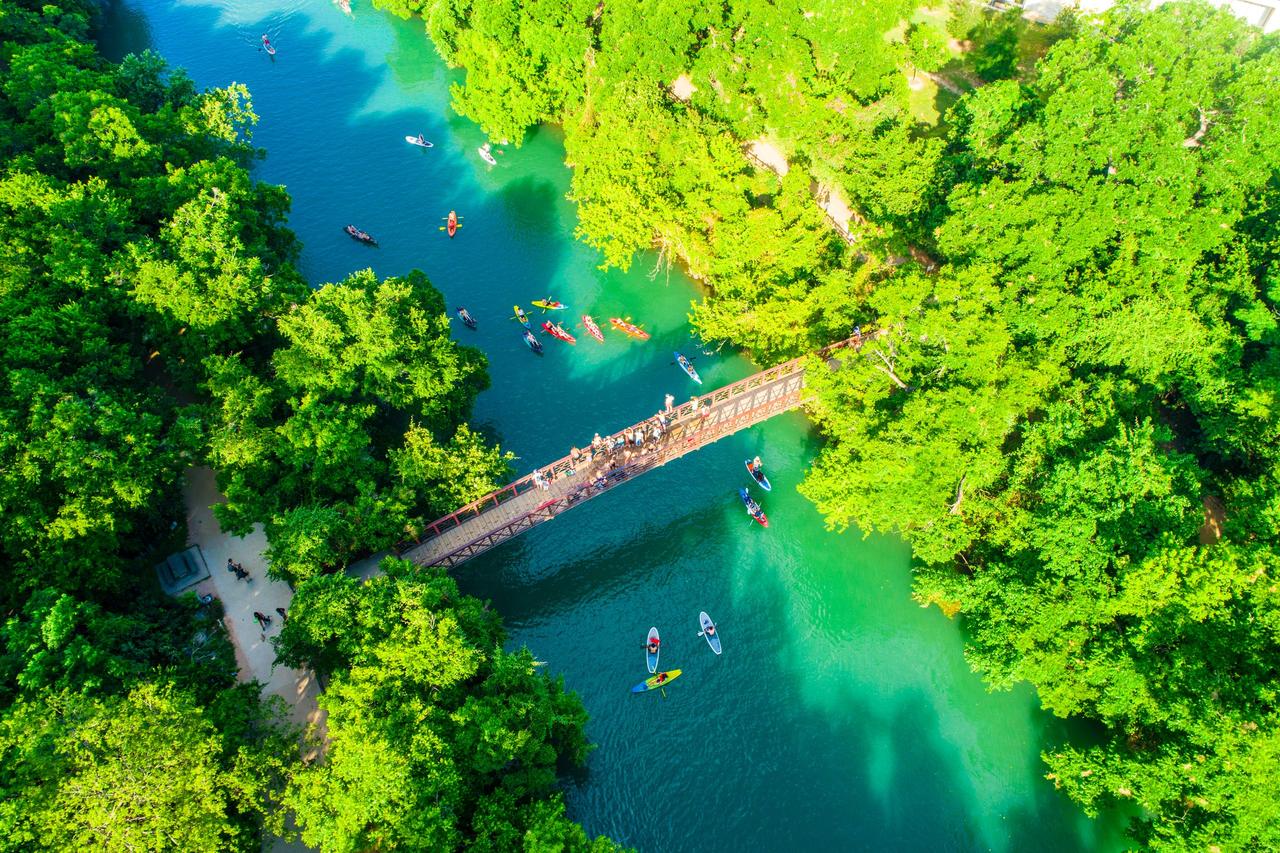 7. Austin, Texas
This Southern metropolis is one of the best bachelor party destinations for groups who love live music, street art, and great food (including Tex-Mex, an Austin specialty). Austin is also a perfect home base for excursions and activities in beautiful Texas Hill Country, including water sports (go kayaking or wakeboarding on Lake Travis), golfing, or mountain biking in Pace Bend Park. Round out your stay by renting an Airbnb or booking a trendy boutique hotel in the heart of town to make the most of your downtime with the guys.
See our Austin bachelor party itinerary »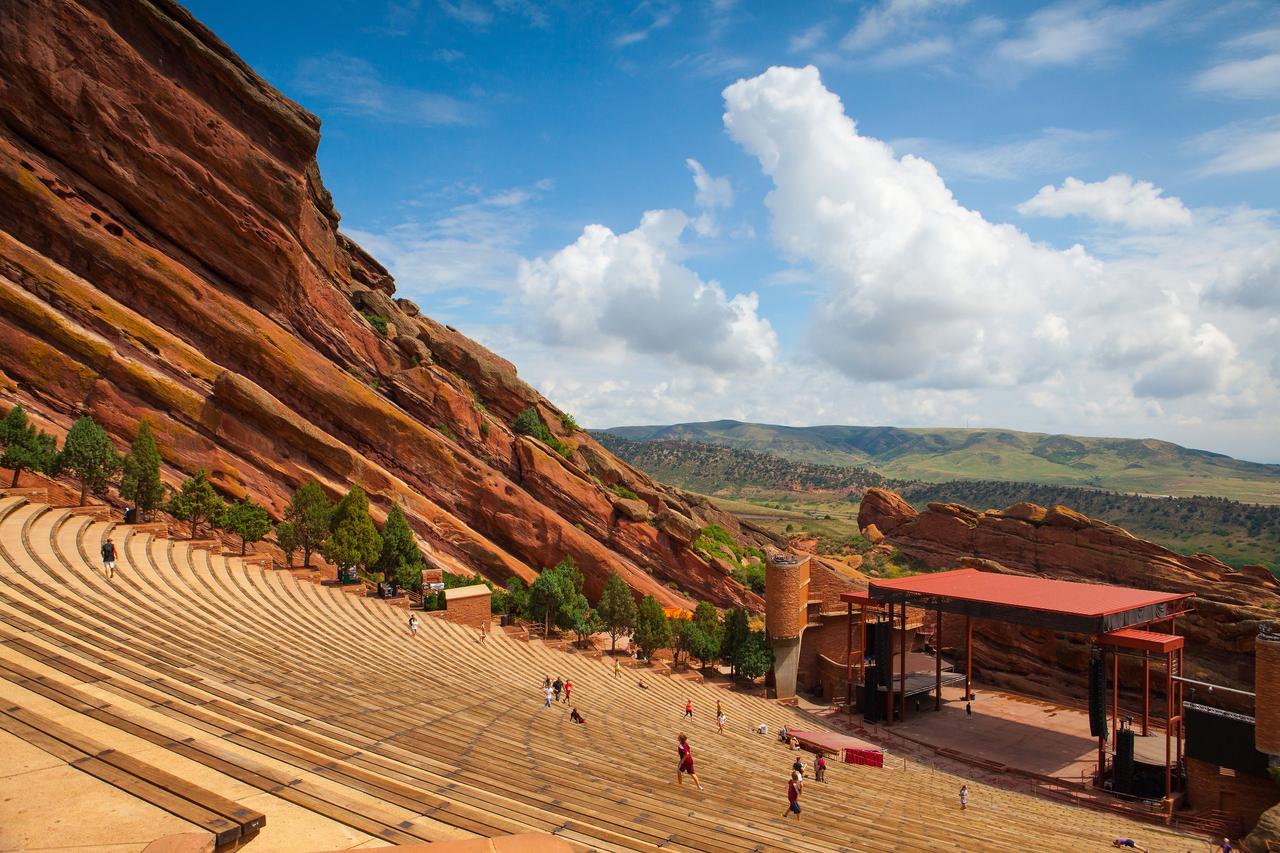 8. Denver, Colorado
Head to Denver for the ultimate outdoorsy bachelor party. With all the lakes, ski resorts, golf courses, and bike trails you could ever want, you won't have any trouble filling your weekend in Denver with fun, adrenaline-pumping activities. If you're feeling extra adventurous, head to Rocky Mountain National Park in Estes, which is roughly an hour-and-a-half drive from Denver. Rent a cabin or camp out in the park for a night to make the most of the amazing scenery, wildlife, and attractions (whitewater rafting, rock climbing, fishing, and stargazing, to name a few). For something more low-key, check the concert lineup at Red Rocks Amphitheater. Cap off your trip by sampling locally made whiskey at one of the many distilleries and breweries around town.
See our Denver bachelor party itinerary »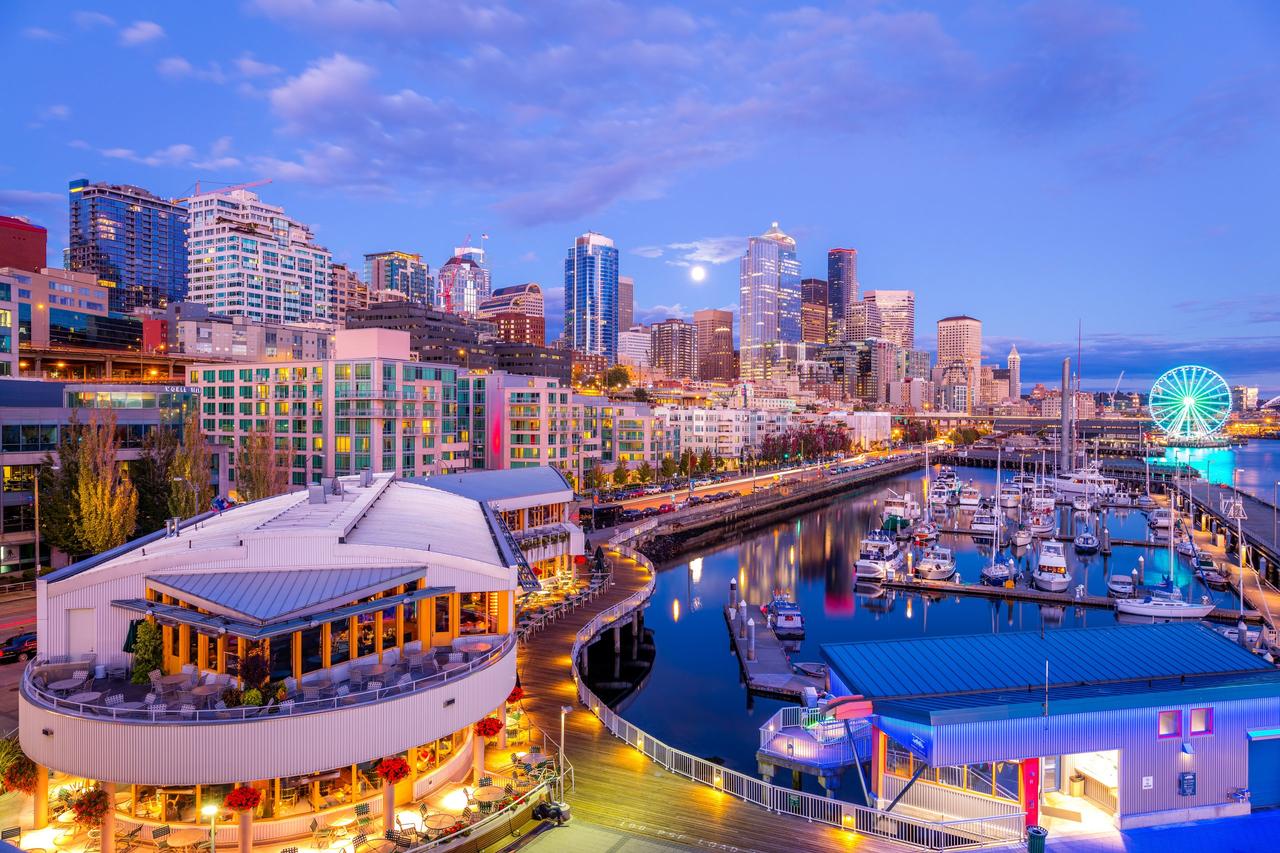 9. Seattle, Washington
Arguably underrated, Seattle is one of the top bachelor party destinations for both U.S. and Canada-based groups, especially if you're looking for activities that are off the beaten path. From the Post Alley Gum Wall and lively fish market at Pike Place, to the original Starbucks roastery, Space Needle, and the underground tunnels that the city was re-built on top of following a fire in 1889, Seattle is full of unique attractions you won't find anywhere else in the world. When it's time to recharge, there are plenty of coffee shops, brunch spots, breweries, and seafood restaurants to satisfy everyone's cravings.
See our Seattle bachelor party itinerary »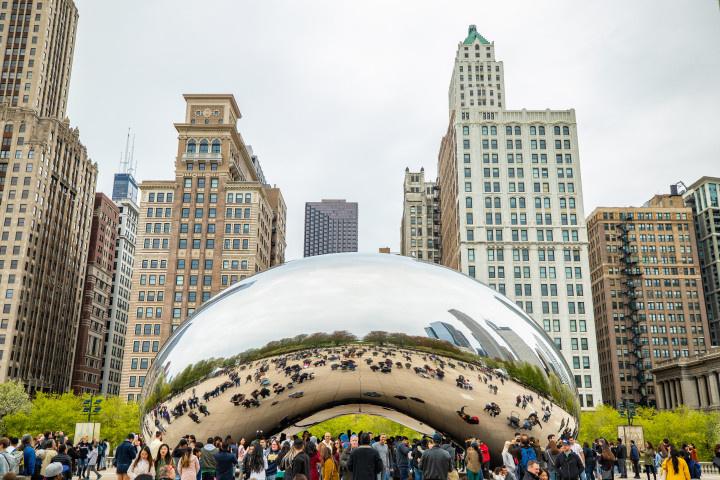 10. Chicago, Illinois
Pizza, sports, beer...what more could you need for an unforgettable trip with your buds? Chicago has all of this and more, which is why it's one of the best bachelor party destinations in the country. The Windy City is a go-to bachelor party spot for midwestern groomsmen, but Chicago is also relatively easy (and affordable) to reach by plane from most places in the U.S. If it's your first time in town, spend a day hitting up sights like Navy Pier, Millennium Park (home of Cloud Gate, a.k.a. The Bean), and the Willis Tower, where you can stand on a glass balcony at 1,300 feet. Other ideas include catching a Cubs game at Wrigley Field, seeing an improv comedy show at Second City, or chartering a party boat on Lake Michigan.