The Definitive Guide to Who Pays for a Bachelor Party and How Planning One Works
From setting a budget to creating a guest list and coming up with activities, here's how to plan the bachelor party every step of the way.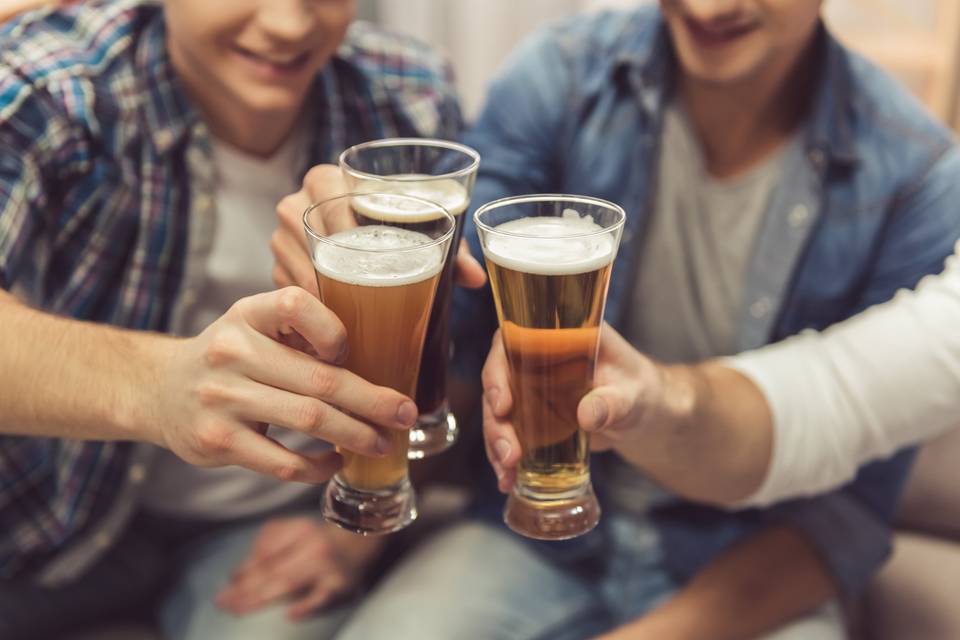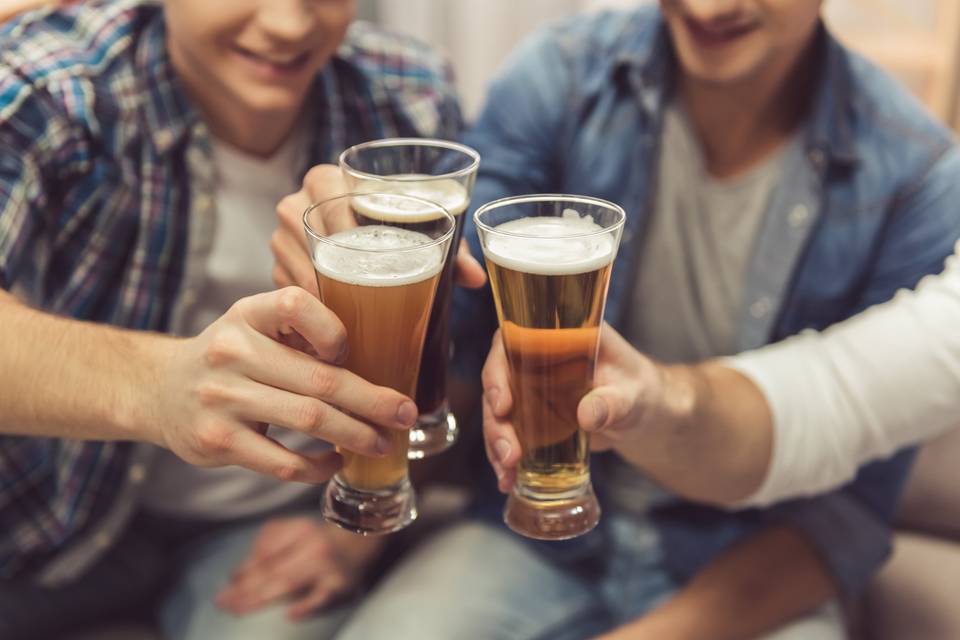 Planning your bachelor party? Figuring out who pays for a bachelor party? Whether you're imagining the classic long, wild weekend in Las Vegas or Miami, a retreat at a remote cabin in the woods, or just a night out on the town bar hopping, figuring out the details of your bachelor party is almost (almost!) as important as wedding planning—and same goes for the bachelorette party. Well, wonder no more — this guys' guide has all you need to know about the planning details and financial expectations of your last (just kidding) hurrah before getting hitched. Remember — this is just that, a guide, not a list of laws. So feel free to refer to it loosely, but ultimately, it all comes down to what works best for you and your guest list.
How Planning a Bachelor Party Works
First, the groom and his best man should grab a beer and go over the groom's dream bachelor party ideas. Locations, experiences, must-sees and more all should be discussed. Then, they should decide: Will the best man and rest of the crew go off and plan (with help from the bride and bridesmaids, maybe!) a surprise bachelor party for their man of the hour? Or does the groom want to be in the captain's seat for planning and work with the best man to delegate, organize and distribute details? This is a totally personal decision—there's no right answer!

Once the decision is made, it makes sense to plan guest list and dates first, and gather RSVPs. Next up, location and lodging — give plenty of lead time so that the guest lists can start planning ahead, booking time off work. Once those details are nailed down, transportation options should be shared with guests so they can figure out how they'll get to and from the event. Then comes pre-planning a loose itinerary of activities, dining and entertainment. You don't need to fill each and every day with stuff, but deciding on a few key events and outings will help give structure to the trip (and making reservations beforehand will sidestep a lot of headaches!). This stage is the right time to order any custom swag or props for the bash, too.

Finally, it's time for the big event! All guests should have an itinerary in their inbox and everyone should coordinate arrival times and transportation so that it's as seamless as possible. Once the party has begun, aside from your reserved dining and activities, let loose! Make sure to leave plenty of time in the event for chilling out, excursions and, yep, hangover recovery.

Again, who plans all of the above comes down to whether the groom wants to be in charge, or would rather be surprised. The ultimate goal? That the groom has the time of his life, and of course, that the wedding party does too!
Who Pays for What at a Bachelor Party
After learning about all this planning, you might be thinking, "Ok, but who's paying for all of this?" Keep reading to find out who pays for what at a bachelor party, so you can keep the planning smooth and the drama to a minimum (we've also got you covered if you're looking for who pays for a bachelorette party).
Lodging: Guests Pay their Own
If you have your heart set on a destination bachelor party, or even just an overnight downtown in your home city, your invitees should expect to pay for their own hotel rooms or split the cost of the booking evenly (if you're opting for an Airbnb). Remember, it's going to be a fun trip for them, too, so they shouldn't balk at the idea of paying for their own lodgings. One way to make it feel more diplomatic and approachable to all is by sending out a list of possible options, ranging in price, and allowing the group to vote on what they all feel comfortable with. This makes it feel more like a group outing and less like you're "forcing" your crew to fork over five-star-hotel money when they might not otherwise be up to it.
Food and Entertainment: It Depends
Whether just one night out or an entire weekend, you (and your best man) will likely be planning some group dining, drinking and rabble-rousing, all of which will add extra costs to the party. And when it comes to who pays for what, it really depends. A casual lunch or breakfast before the party really goes down? Probably easier to each get your own bill, or split the check evenly. But when it comes to a big group dinner, perhaps the gang will get together and pay for the groom. And if you want to treat your guys to something special as a thank-you for sticking by your side (and getting you back to the hotel safely…) like a show, paintball, a trip to the shooting range, strippers or other entertainment, or bottle service, that's on you to cover. The best way to go about it is to plan an itinerary with "formal" activities and meals, but don't load the days up with them — leaving room in the schedule for smaller groups to go off on their own, grab a casual lunch, or whatever. It'll be more obvious when it's time to split the bill (or treat you! Or treat them!) at more "formally" planned and decided upon events. As a rule, shoot for no more than one or two "pricey" outings per party, if you're expecting your guests to pay their own way. You don't want to overextend anyone!
Transportation to the Party: Guests Pay their Own
If your bachelor party is going to be a bus, train or plane ticket away, leave it up to guests to pay their own way. Remember, this is going to be a fun trip for them, too, so buying their own airfare or bus ticket is akin to taking themselves on vacation! If you feel generous, you could upgrade everyone's tickets or supply snacks/drinks for the trip. If the journey there is drivable, you might offer to front gas or rental fees if you can all fit in one vehicle, but you could just as reasonably split the cost among the group of you.
Transportation During the Party: The Groom Pays
Think of this as equal parts a "thanks for coming" and an "I want you alive and well at my wedding" gift to your crew—covering transportation will keep everyone together, safe, and on schedule. Whether you foot the bill for all of the Ubers, or hire dedicated transport (like a limo or party bus), taking that responsibility off of your guests' shoulders will help make the whole event feel more seamless and will keep everyone safe from 1) driving drunk and 2) feeling like they have to volunteer to be the designated driver and miss out on the revelry. This might add up, especially if you're going for a long weekend, but chalk it up to a necessary wedding expense (like that bus you hired to get your guests to the hotel after the reception safely on your big day!).
Props and Giveaways: The Best Man Pays (Maybe with Help from Wedding Party)
Decor, branded drinkware, and other fun props are all part of the fun of bachelor party planning, which means it's on the best man and fellow groomsmen to cough up the costs of covering 'em. Ideally, these items would be a surprise to the groom only to be revealed at the party, which is why, of course, he should not be paying for them. Luckily, none of these items are too expensive, so they shouldn't set the crew back too much. But they will make for priceless memories of the groom's last hurrah.