How to Plan a Bachelor Party on a Budget
You can still plan an epic celebration without spending a ton. Here are our top tips for planning a bachelor party on a budget.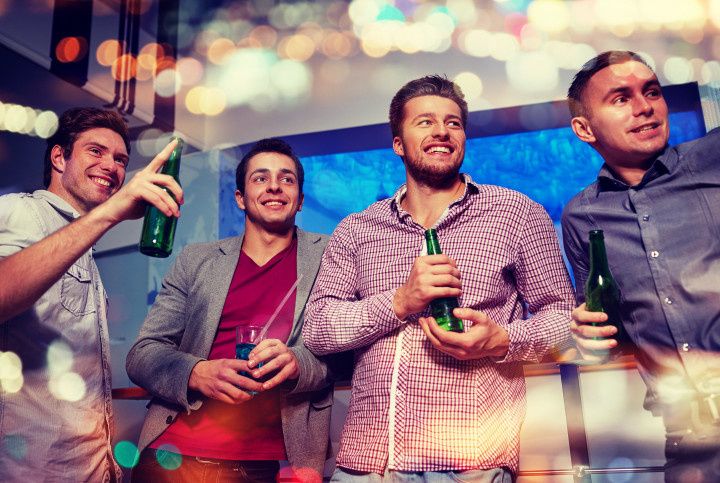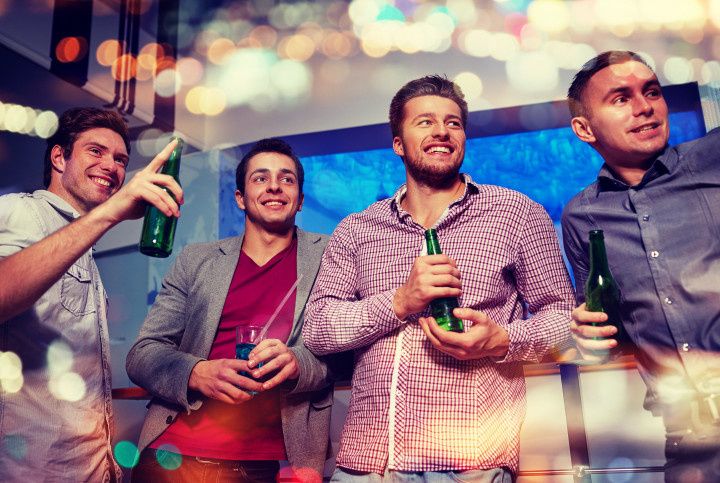 Judging by Instagram, you'd think most of peoples' wedding budgets go straight to bachelor and bachelorette parties—far flung adventures, private yachts, custom outfits—and you probably wonder, how the heck do these people actually pay for weddings after these massive multi-day events? Well, the answer is: Most people don't. So if you're planning a bachelor party on a budget, but still want it to be epic, you're in good company.
There are tons of ways to plan a great bachelor party on a budget—keep reading for how.
Stay local.
You don't have to travel to Fiji for the bachelor party of your dreams. In fact, you don't even have to leave your house. Staying local (or in the case of your backyard, extremely local) can save thousands on travel and logistics, and leave you with a little extra padding to do something really cool close-by. For example, you could organize a seriously tricked-out game of disc golf at a local park, or host a luxuriously catered bonfire right in your backyard—all for a fraction of what a trip would cost, but still just as memorable. Staying nearby to where you and your groomsmen live is also more affordable for them, freeing up their budgets a little bit to help contribute more to your local bash. Hands-down, not traveling is the ultimate way to keep your bachelor party on a budget.
Make it a group effort.
One of the main expectations of your groomsmen is to help plan (and contribute financially to) your bachelor party. Setting a reasonable budget and following steps to stay within it (preferably under it!) is not only easier on you, it's easier on them, too. Brainstorm with them ways you can all contribute to help keep costs low (especially now that you've ruled out travel). If one of you brews beer, see if they can make a special batch for your party to help save on the drinks tab. Task your most outgoing groomsman with the responsibility of organizing a trivia match or other game to keep guests entertained. And see if a few guys can band together to cover the cost of food (DIY it for extra savings—BBQs are easy to pull off for even the most novice cooks, and they're fun and delicious, too). Overall, enlist guests to contribute things they can do to make the party richer, rather than cash to go toward hiring outside vendors. Everyone will save more money (and bond more) that way.
Be event-centric.
Instead of planning a full day or weekend of activities, think about a single event that you and your groomsmen can all enjoy as a one-and-done gathering. Limiting your party to a single event (think, a concert, show or sporting event nearby, or maybe an escape room) puts a finite limit on your maximum spend without sacrificing fun or excitement. And it takes the pressure off of you and your budget to provide for things like catering, drinks, decor and transportation.
Don't get swept up in the small things.
As with most things wedding-related, it's the small details that can really rack up a big tab. Things like personalized koozies, custom invitations, attendee gifts, an extra round of drinks and more can make a bachelor party on a budget suddenly cost hundreds or thousands more. To help offset these costs (and prevent them from multiplying rapidly) add a small cushion of extra cash to your overall party budget, just for little extras or incidentals. You'll take comfort in knowing it's there in case you want to treat your crew, but you'll also have a clear stopping point and trust in yourself that you can't blow through more than you should. And don't forget, it's the experience of being together that you and your groomsmen will remember and treasure—not the custom t-shirts.
Make it BYOB—or no B.
The easiest way to plan a bachelor party on a budget with minimal effort? Don't do an open bar. Whether you're partying at your local dive or hosting something at home, asking your guests to cover their own drinks in one way or another will save you a ton—money you can put toward entertainment or transportation, or save for your wedding day! Most people instinctively bring drinks to a party anyway, so it's not a big ask—you could even request no gifts and ask that everyone bring a case of beer or cocktail mixers instead. If you really want to save some coin, consider a no-drinking event for your party—like a day at an art museum or some pickup basketball. Not necessarily traditional, sure, but still fun, enriching and unique—and if people want to keep partying at a local bar or restaurant afterwards, that's an easy segue that you don't have to worry about paying for.