Here's Why Men Spend More on Bachelor Parties Than Women Do on Bachelorettes
Ready for the surprising data we've collected for you? Bachelor parties' average cost per person is higher than the bachelorette party - here's why.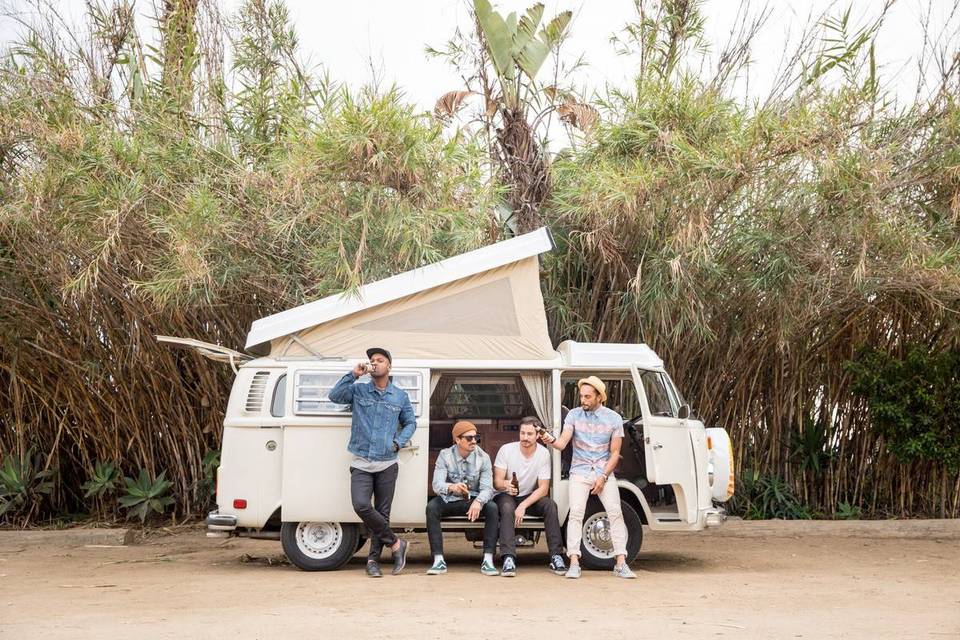 Bachelor parties are a great way for groomsmen to bond in the months before a wedding. But, as you may have noticed, they also cost a significant amount of money to plan. And you might be surprised to learn that the average cost of a bachelor party is higher than that of a bachelorette party. You're probably wondering why—well, we did a little digging and are here to give you the inside scoop!
Comparing the average cost of a bachelor party vs. bachelorette.
According to a WeddingWire study, bachelor party attendees typically spend $550 as compared to $350 for bachelorette party attendees. That's a pretty significant difference—and we can chalk that up to a variety of factors, including guest list, travel, activities, length of the event, and more.
There are fewer people invited to bachelor parties.
Here's the most likely reason why the average cost of a bachelor party is higher. Turns out that guys invite fewer people to a bachelor party, meaning there are fewer people to split the total cost with. According to the WeddingWire study, the average number of bachelor party attendees is eight, while the average bachelorette party has 10. So while having more bachelor party attendees might complicate planning in some ways, you might spend less as a result.
Bachelor party attendees are more likely to fly to their location.
You've seen them all over Instagram—groups of groomsmen heading to locales like Iceland, the Caribbean, and more for a unique destination bachelor party experience. According to the WeddingWire study, men are five percent more likely to fly to their bachelor party destination, while women are more likely to drive. We all know that airline travel can be super-pricey, so it makes sense that guys would spend more if they're planning trips to faraway destinations. In fact, 60 percent of bachelor party attendees who flew to the event spent more than $1,000 on the trip!
They're more likely to go to Vegas.
It may come as no surprise that Vegas is still super-popular location for guys to visit (maybe inspired by a few too many viewings of The Hangover?). In fact, men are twice as likely as women to hit Sin City for a bachelor party. And despite all the affordable all-you-can-eat buffets, it's easy to drop a ton of cash on gambling, club hopping, shows, and more. However, you might be interested to learn that Vegas was not the most popular bachelor party destination, according to our study. The top prize went to another partying hotspot—Miami.
They're celebrating with slightly more expensive activities.
So in reality, men and women are doing pretty similar things at bachelor and bachelorette parties—going out to dinner, checking out some clubs, bar hopping, etc. However, there are certain bachelor party activities that men tend to gravitate toward. In particular, guys are more likely to attend sporting events, go golfing, and hitting up casinos than women—and those activities can be pretty expensive!
Bachelor parties tend to be slightly longer than bachelorette parties.
A good rule of thumb: The longer the celebration lasts, the higher the average cost of a bachelor party. According to our study, 60 percent of men celebrate at a bachelor party for two or more days, which is slightly more than women. This brings up an easy way to save money on bachelor party costs—keep the festivities to just a day or two! In fact, according to our study, those who went to bachelor parties lasting five or more days (yes, those do exist!) ended up paying an average of $1,362 on the event!
Groomsmen traditionally have fewer events to plan.
While maids of honor and bridesmaids traditionally plan both the bachelorette party and the bridal shower, the best man and groomsmen typically only plan one event—the bachelor party. So perhaps (and we're guessing here), men are choosing to spend more on this single event, while women may need to budget for both the bachelorette and the shower.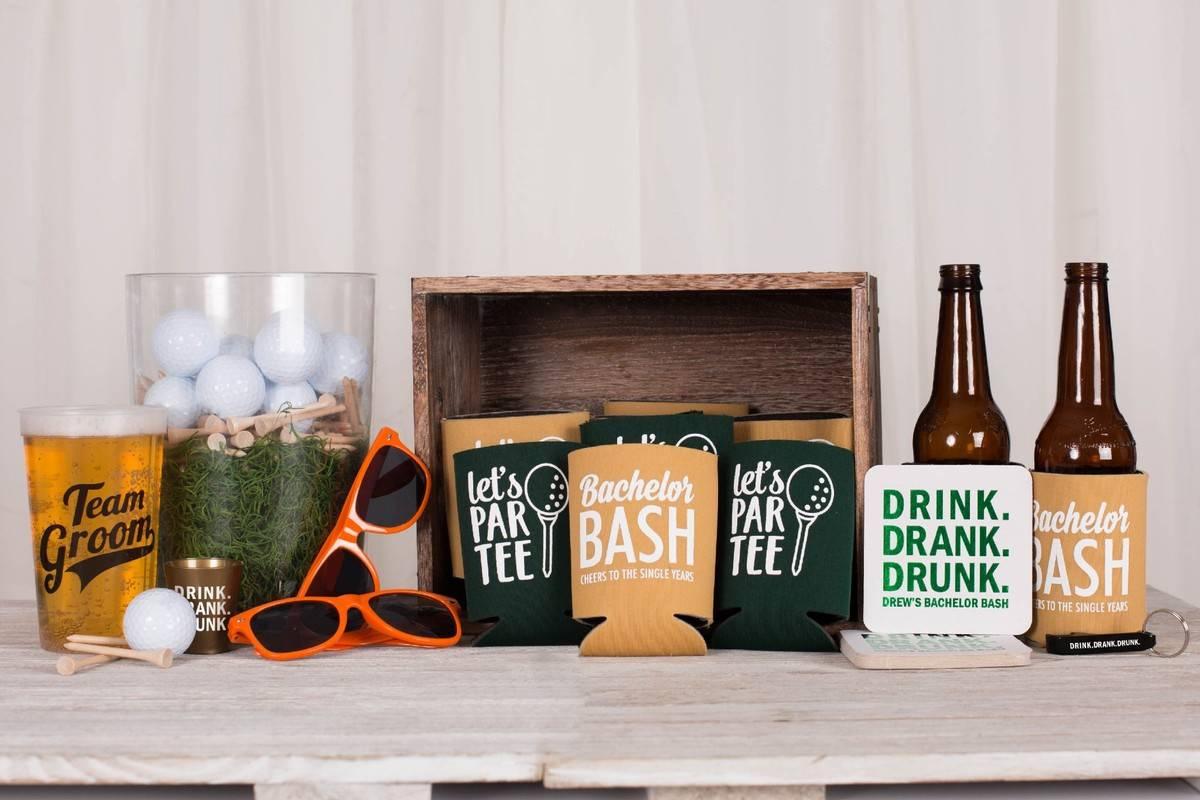 Bachelor Party Cost FAQs
Who pays for what at a bachelor party?
Traditionally, the best man and groomsmen pay for pretty much everything—including all of the groom's expenses. The costs of a bachelor party may include transportation, accommodations, swag or favors, activities, meals, any special gifts for the groom, and more. The groom is usually not expected to pay for anything throughout the weekend, though a conversation between the groomsmen and the groom should take place well before the event so everyone is on the same page.
How can I save money on a bachelor party?
There are quite a few ways to save on the cost of a bachelor party. By staying closer to home, you can avoid spending a ton on travel and accommodations. If you do wish to travel, try a location that's within driving distance, as opposed to one where the majority of your guests would have to fly. Also, keep your event to just a day or two, rather than planning a three, four, or even weeklong event—the shorter your event, the less you'll spend, most likely. Also, it may sound counterintuitive, but by inviting a few more guests, you can end up saving some money in divvying up the groom's expenses. And of course, staying frugal when it comes to swag, activities, and meals is always helpful.
How much should a bachelor party cost?
The average cost per person for a bachelor party really depends on the factors listed above. On average, 2 out of 3 males are spending more than $300 on a bachelor party—that increases to 69 percent if you're celebrating in a major metropolitan area like New York City or San Francisco. One in three bachelor party attendees spend close to $1,000 or even more!
How long should a bachelor party last?
Over 60% of participants are celebrating at a bachelor party for more than 2 days, and 1 in 3 celebrate for more than 3 days. If you're looking to save money, we recommend keeping your bachelor party to 2 days, but if you have more to spend, by all means, celebrate for a longer period of time!