29 Bachelor Party Decorations That Aren't Cheesy or Embarrassing
You won't find any, er, graphic imagery on these bachelor party decorations, but they're a surefire way to amp up your celebration's home base.
We have included third party products to help you navigate and enjoy life's biggest moments. Purchases made through links on this page may earn us a commission.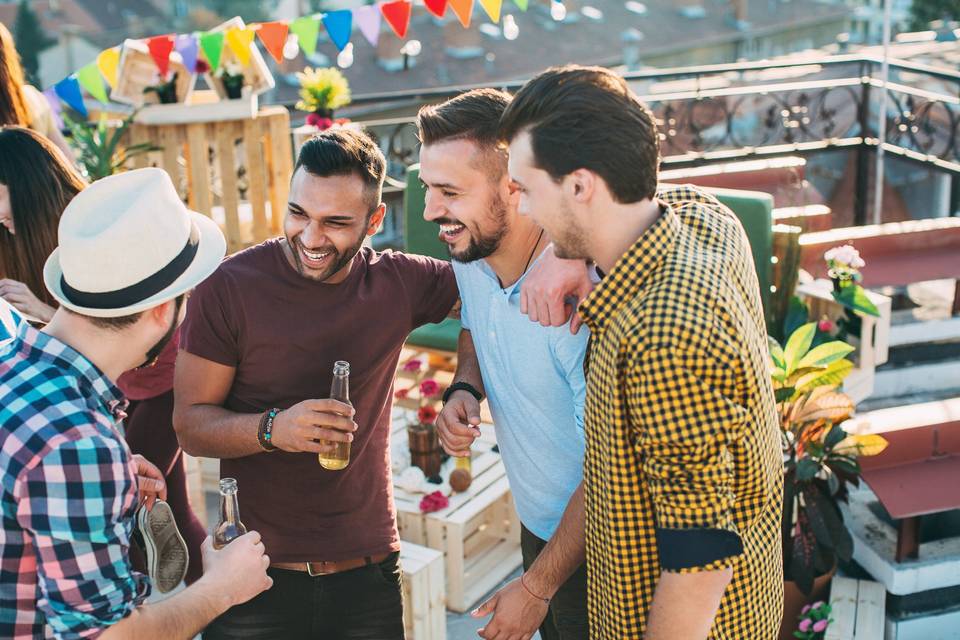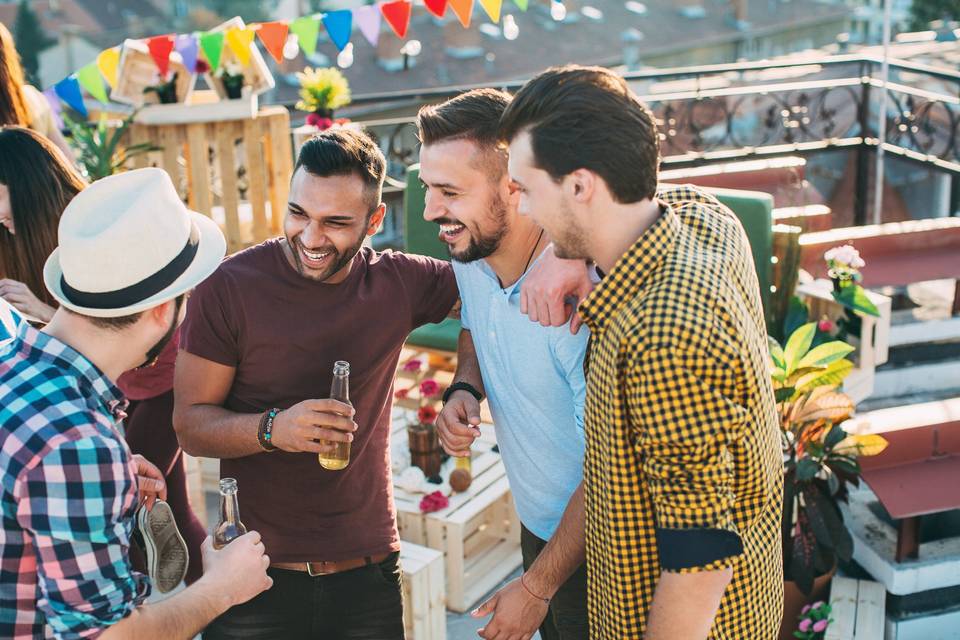 If you're in the midst of bachelor party planning, you're may already be aware that most of the related party supplies, such as bachelor party decorations and favors, feature imagery of strippers and parts of a woman's anatomy. But there are ways to amp up a stag party (as a bachelor party is known across the pond) with less, er, graphic, bachelor party decor. From balloons to confetti, banners, and more, we did the research for you and found bachelor party decorations that will add a fun and festive touch to your celebration's home base while remaining appropriate enough to post on your public Instagram.
The Best Places to Buy Bachelor Party Decorations
Members of the groom's crew, like the best man and groomsmen, can handle shopping for bachelor party decorations mostly online, as there are several retailers that make finding decor a breeze. Here are a few of our favorites for both bachelor and bachelorette party supplies:
Etsy: While Etsy really is a one-stop-shop for bachelor party ideas and decorations, we love that many of the products (from banners to t-shirts) can be personalized to add an extra-special touch to your event.
Amazon: We all know that you can find pretty much anything on Amazon—and it's a great resource for decorations for all wedding-related events.
WeddingWire Shop: This site is particularly ideal for bachelor party favors and gift ideas, though there are some decor items worth browsing as well.
Our Favorite Bachelor Party Decorations
Time to start shopping! Check out some of our favorite bachelor party supplies and decorations to complete the look of your celebration.
1. Face Confetti
The guest of honor will get a kick out of this confetti—adorned with his face.
Made by Vermonters custom face confetti, from $20, Etsy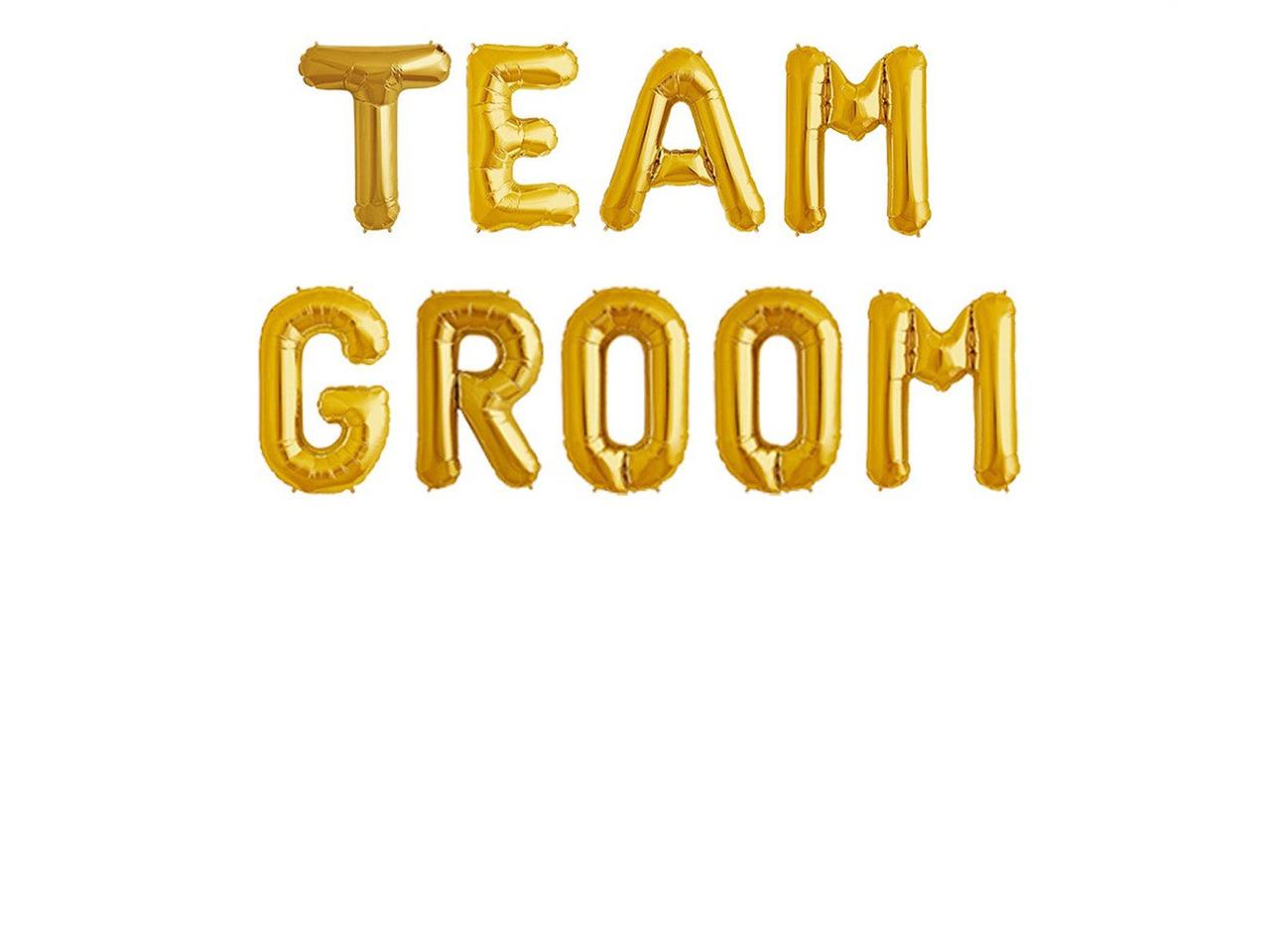 2. Team Groom Balloons
Spell out that you're on "team groom" with this gold balloon banner. Wherever you're celebrating, it makes a great addition to your bachelor party decorations.
Party Eight Team Groom balloon banner, $24, Etsy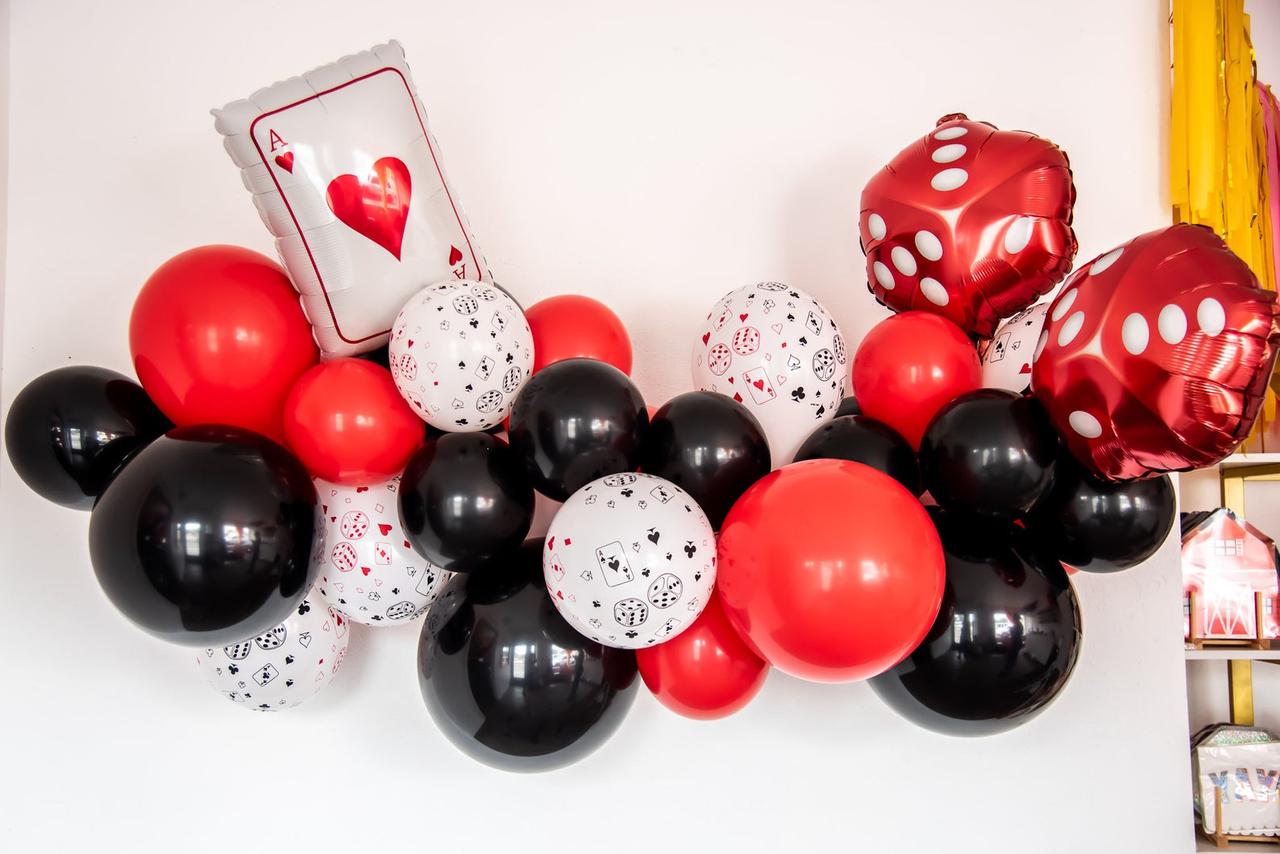 3. Casino Balloon Garland
Whether you're celebrating in Vegas or Atlantic City or just going with a casino party theme, this DIY balloon garland will add a festive touch to your hotel room or rental house.
Zeppelin Balloons casino DIY balloon garland, $30, Etsy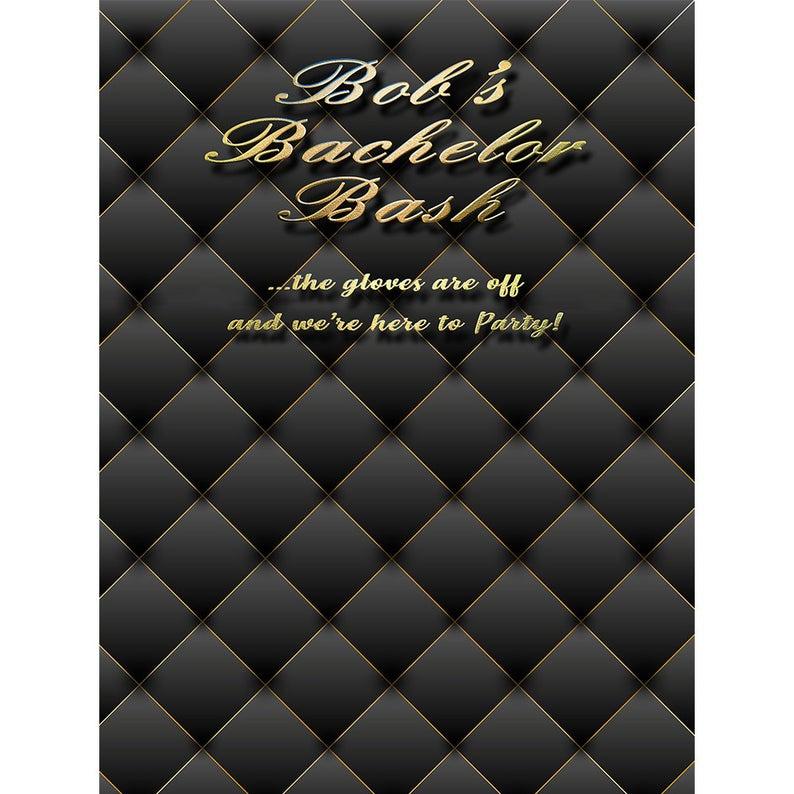 4. Photo Backdrop
Thinking of incorporating a photo booth into your bachelor party? A customized photo backdrop will make those pics really pop.
Alba Backgrounds photo backdrop, from $62, Etsy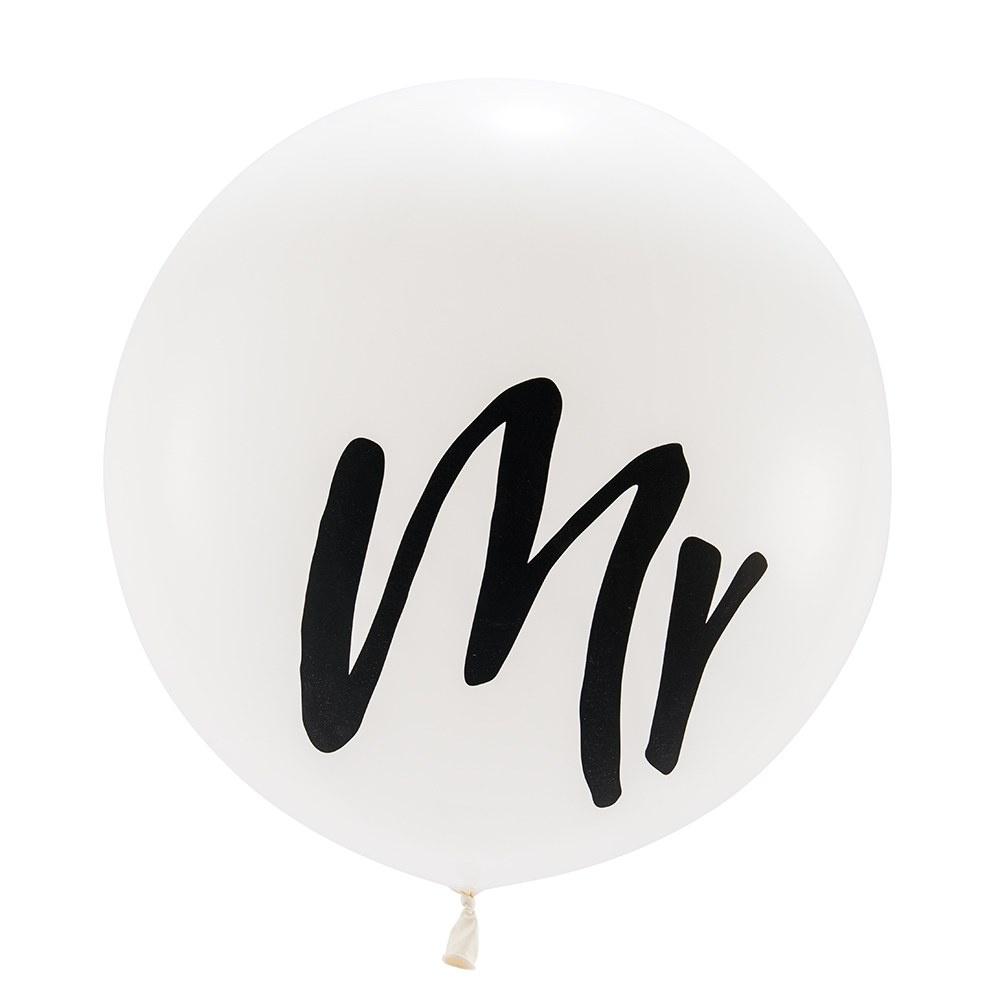 ​5. Mr. Balloons
When it comes to bachelor party decorations, balloons are a no-brainer. We like these extra large Mr. balloons to get the party started.
WeddingWire Shop extra large round Mr. balloon, $20, WeddingWire Shop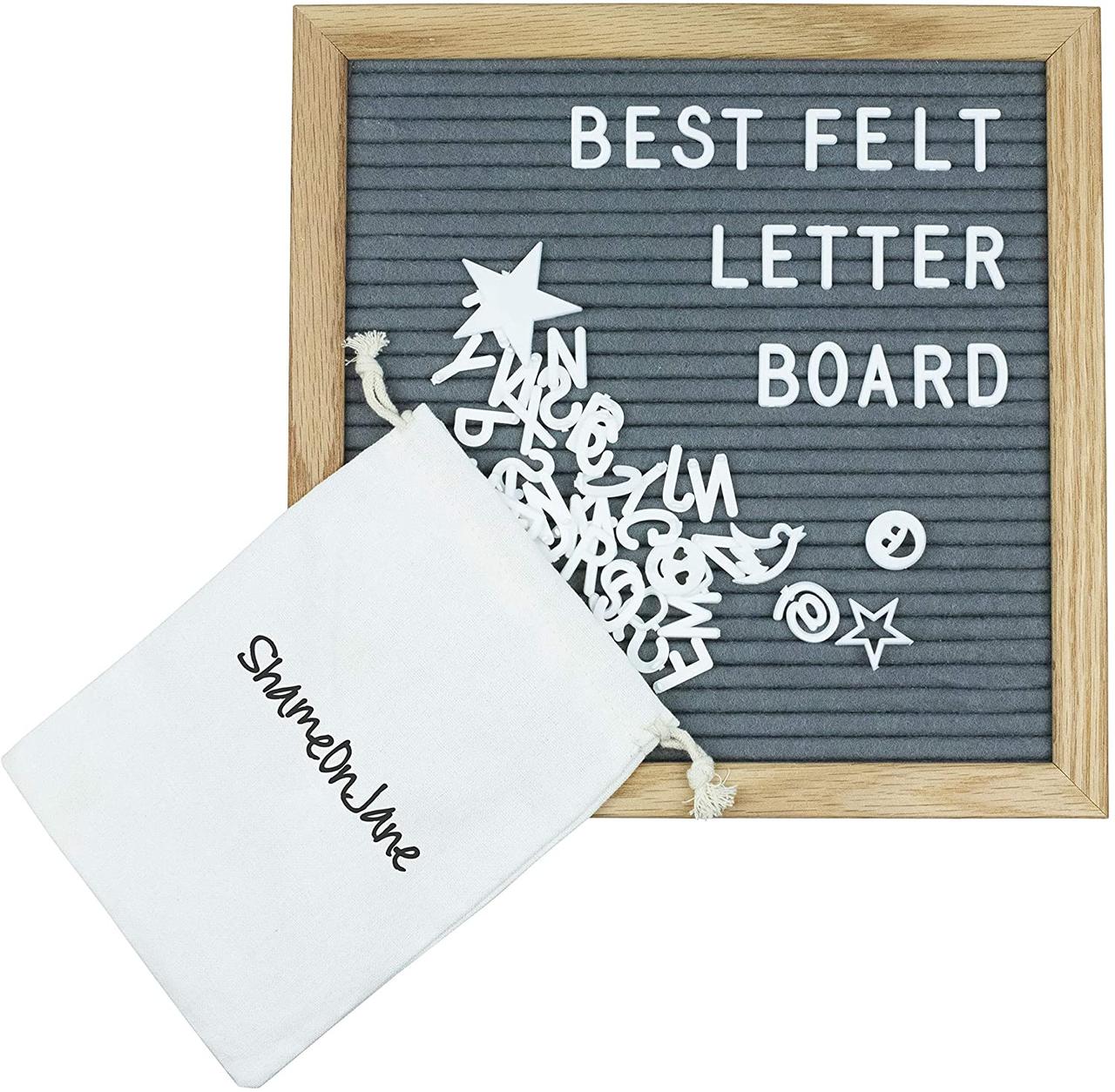 6. Letter Board
To welcome guests to the bachelor party, a felt letter board is a nice touch. And should things get a little crazy during the night, the letters can be easily changed around for some LOL-worthy messages.
Shame on Jane felt letter board, $15, Amazon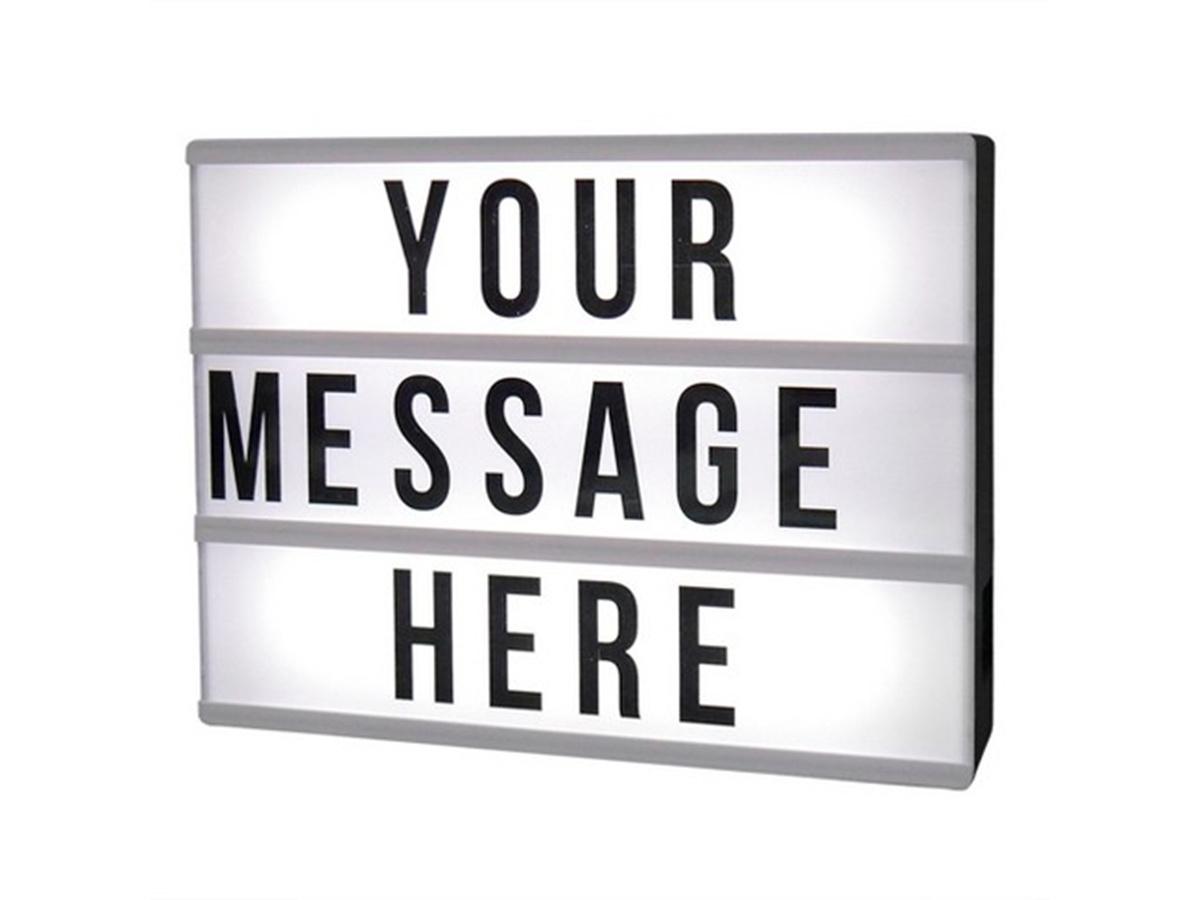 7. Light-Up Sign
Another sign idea—this light-up version, which the groom can proudly display at home after the big event.
Room Essentials DIY Lightbox, $20, Target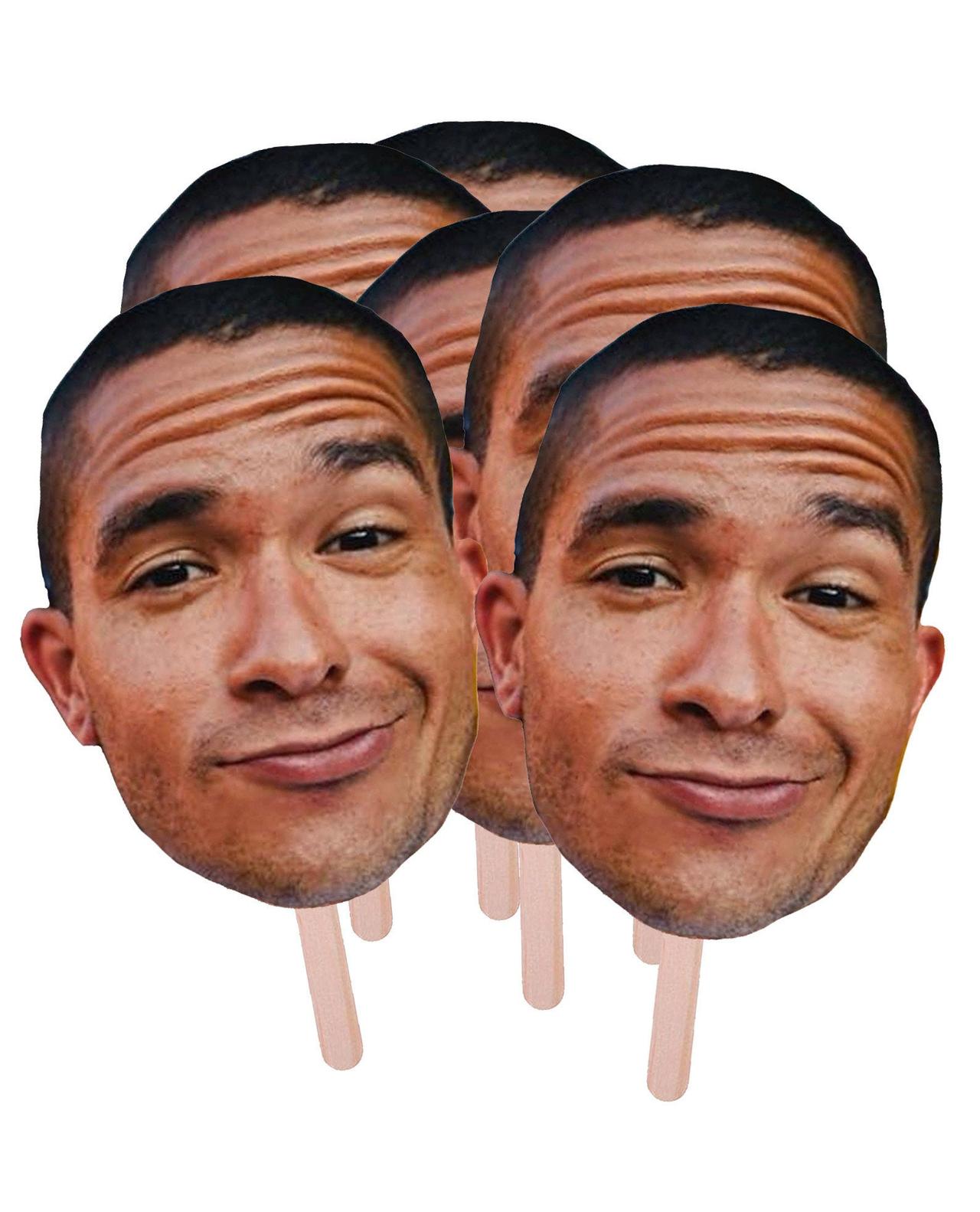 8. Custom Face Sticks
When the groom enters the party, have the crew surprise him by holding up these personalized face sticks. He's sure to get a kick out of it—and they make fun props for the rest of the night!
Happy Sticks Shop personalized face sticks, from $7, Etsy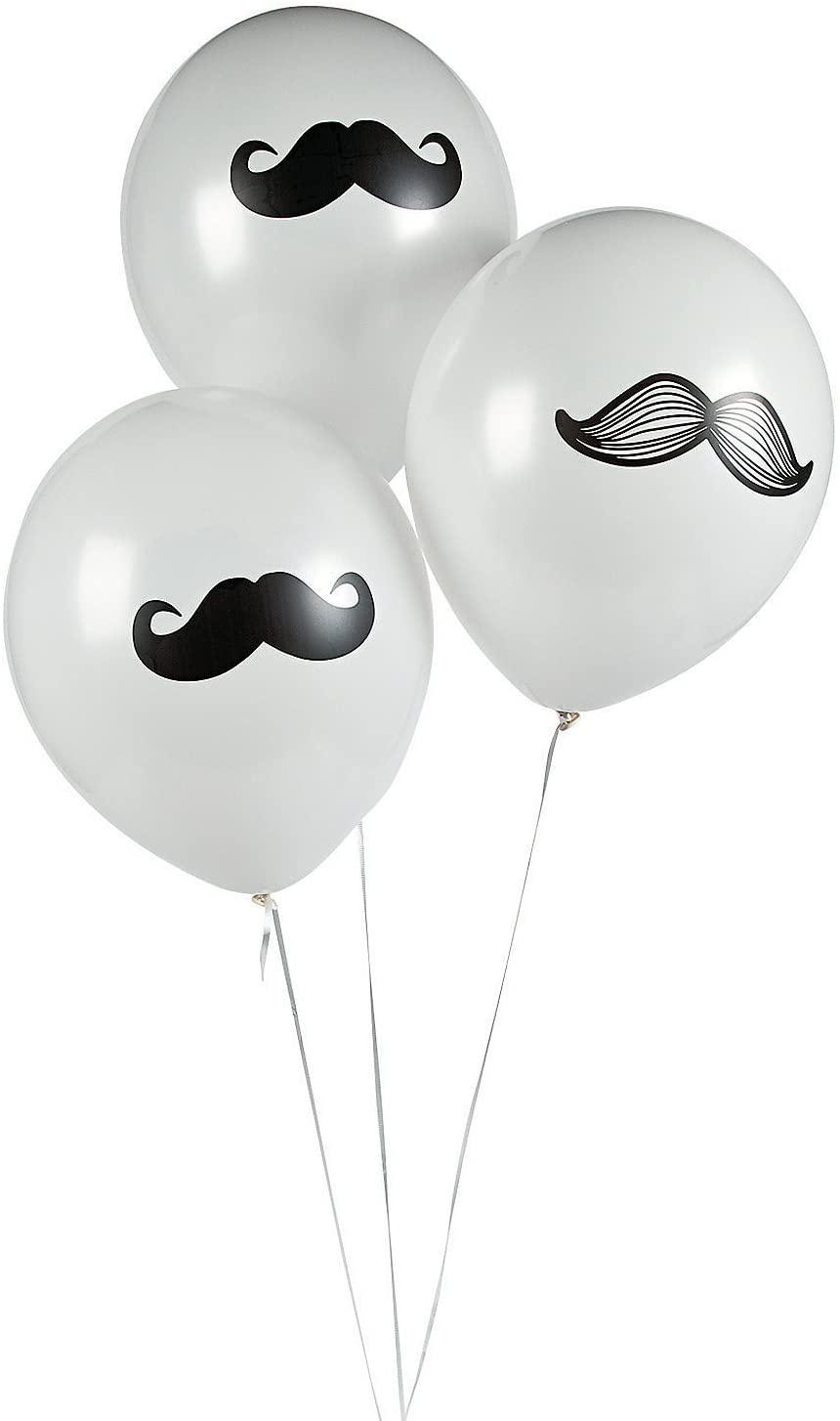 ​9. Mustache Balloons
If the guest of honor sports a 'stache, these balloons will make the perfect bachelor party decorations.
Fun Express Store mustache latex balloons, $6, Amazon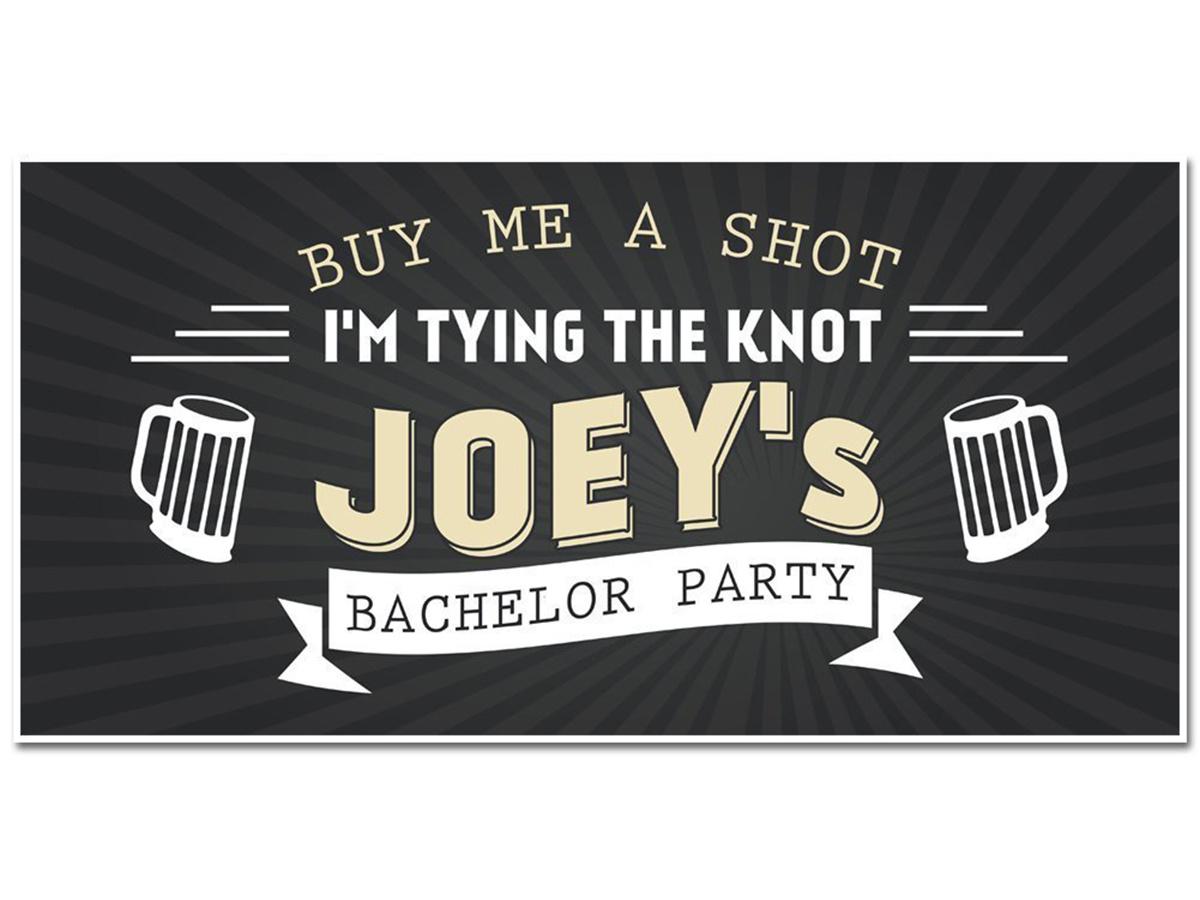 ​10. Custom Sign
Looking for an easy personalized bachelor party decoration? This custom sign is a great choice!
Paper Blast Store bachelor party banner, $20, Amazon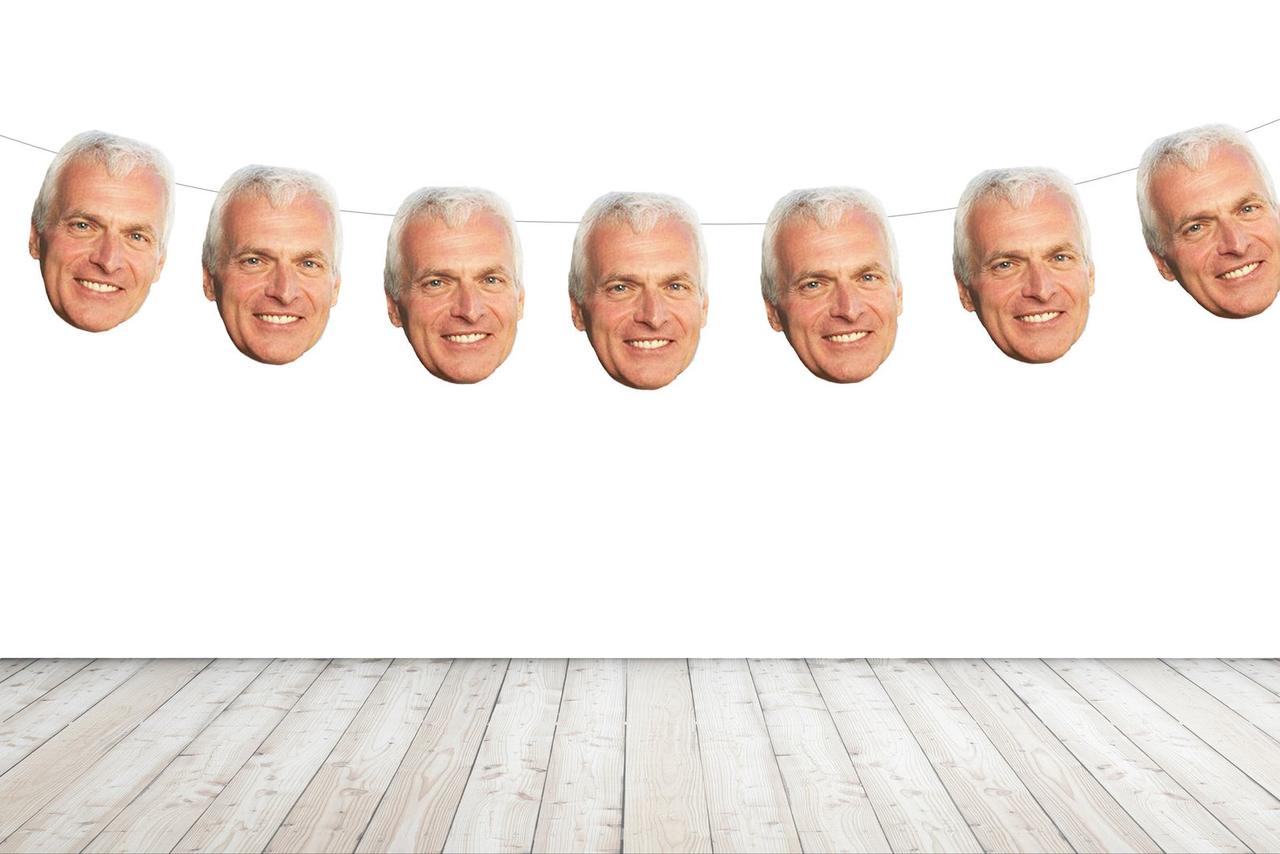 11. Face Banner
Another great way to prominently feature the groom-to-be's photograph—this custom banner!
Pink Fish Shop face banner, from $38, Etsy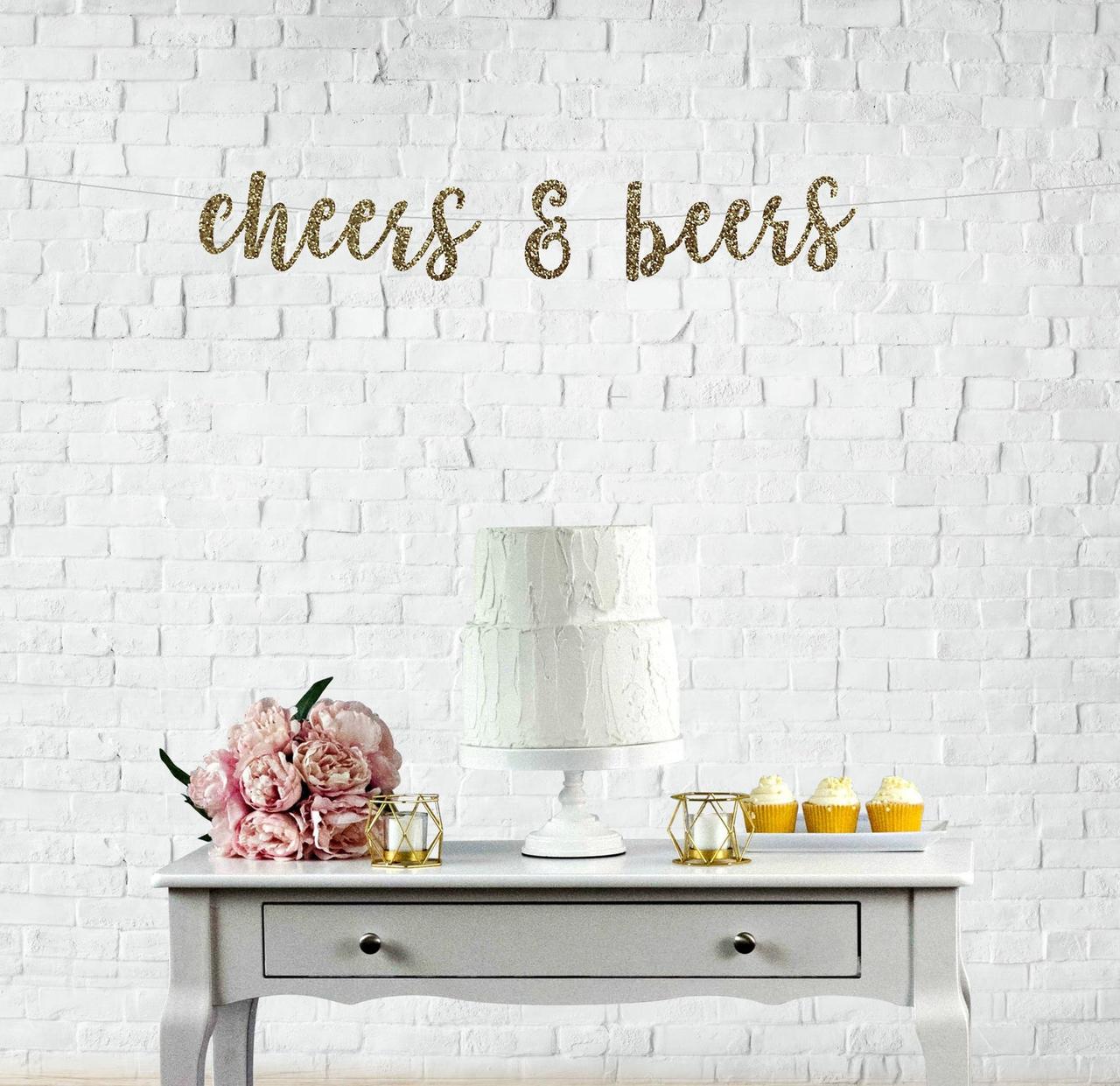 12. Gold Garland
If the guest of honor loves kicking back with a cold one, this banner is a simple yet fun touch to the bachelor party's home base.
Sparkling Gala Cheers & Beers garland, from $17, Etsy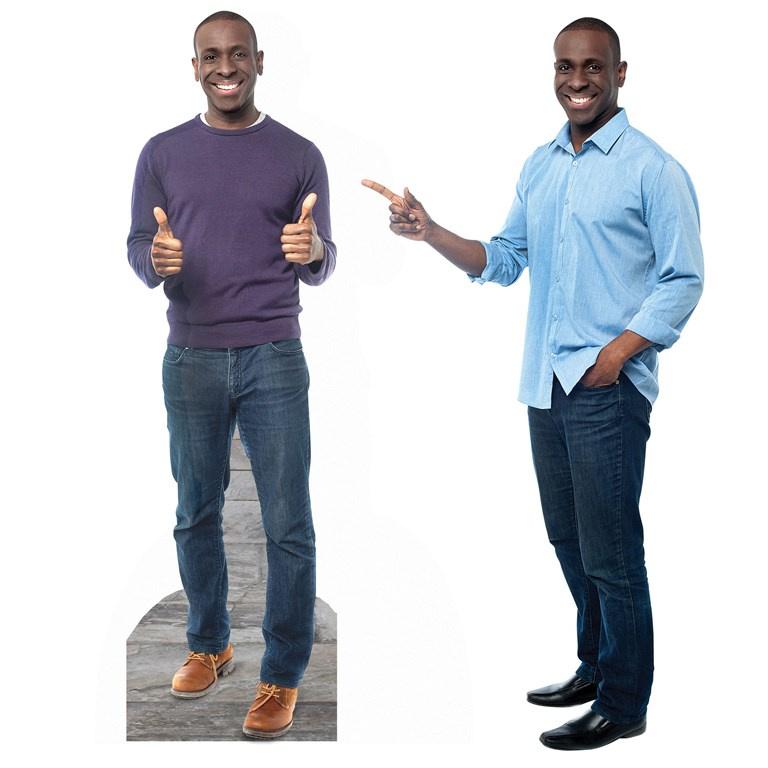 13. Life-Sized Cutout
We have a feeling that this life-sized cardboard cutout of the guest of honor will be part of some amazing antics during the bachelor party weekend—and maybe make an appearance at future birthday parties and other events, as well.
Shindigz 6-foot photo standee, $70, Shindigz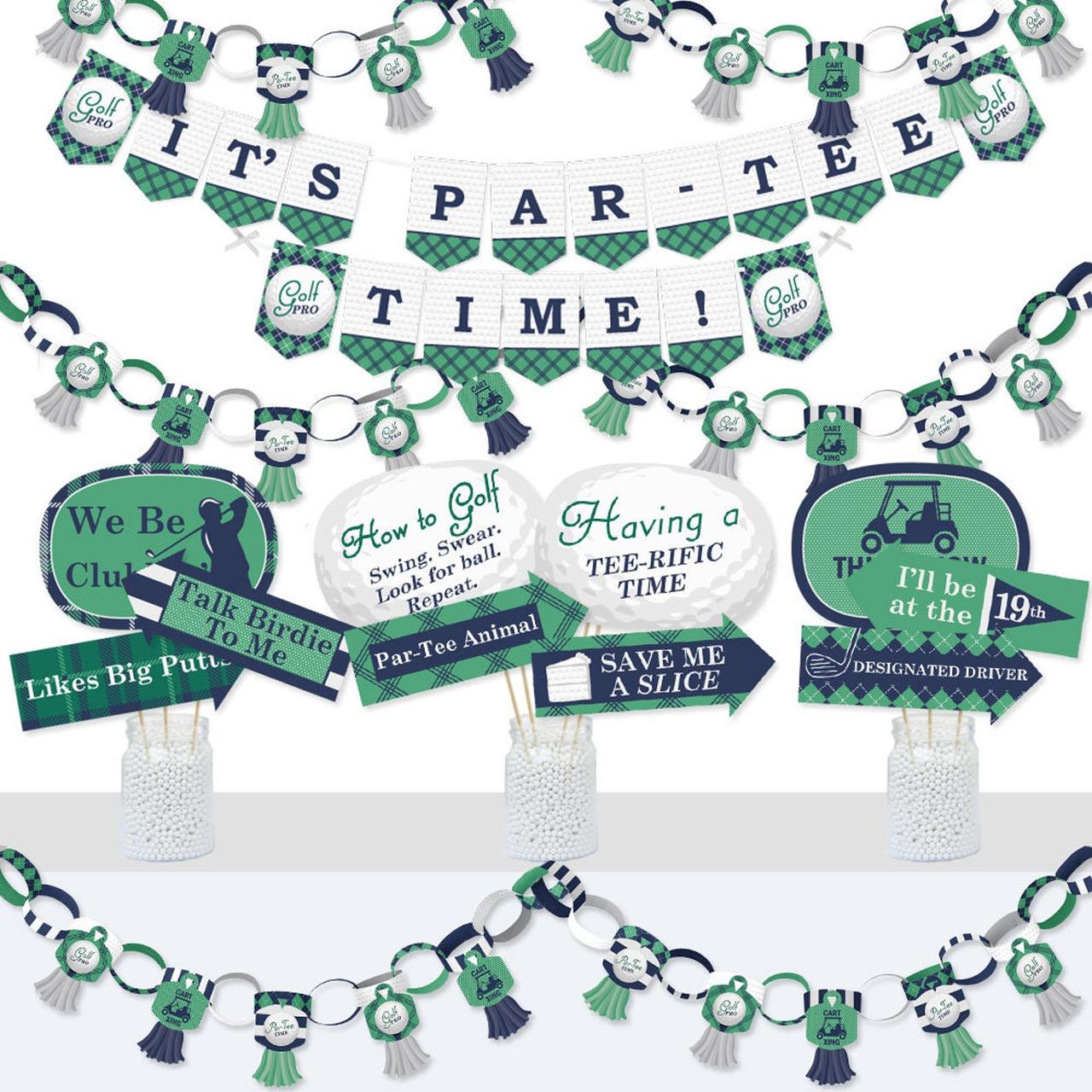 14. Golf Decorations
Golf-themed bachelor parties are quite popular, and this decorations kit features everything you'll need to decorate, from banners to paper chains to photo booth props.
Big Dot of Happiness golf party kit, $45, Etsy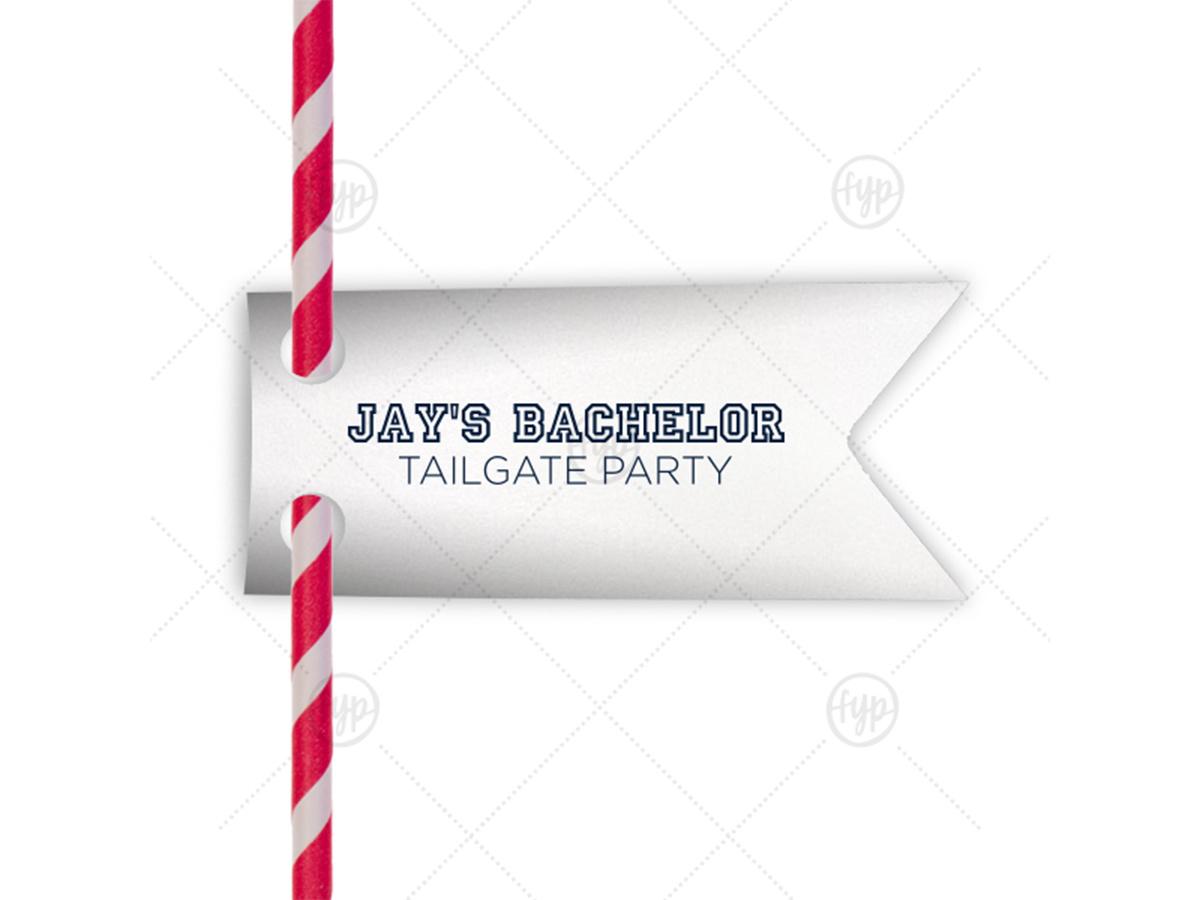 15. Straw Tags
If you're not into totally decking out your space for the bachelor party, that's totally fine. A few small, carefully-chosen accessories can make all the difference, like these straw tags to adorn the guests' drinks of choice. These are particularly ideal for a tailgate-themed event.
ForYourParty.com bachelor tailgate straw tag, $49 for 50, ForYourParty.com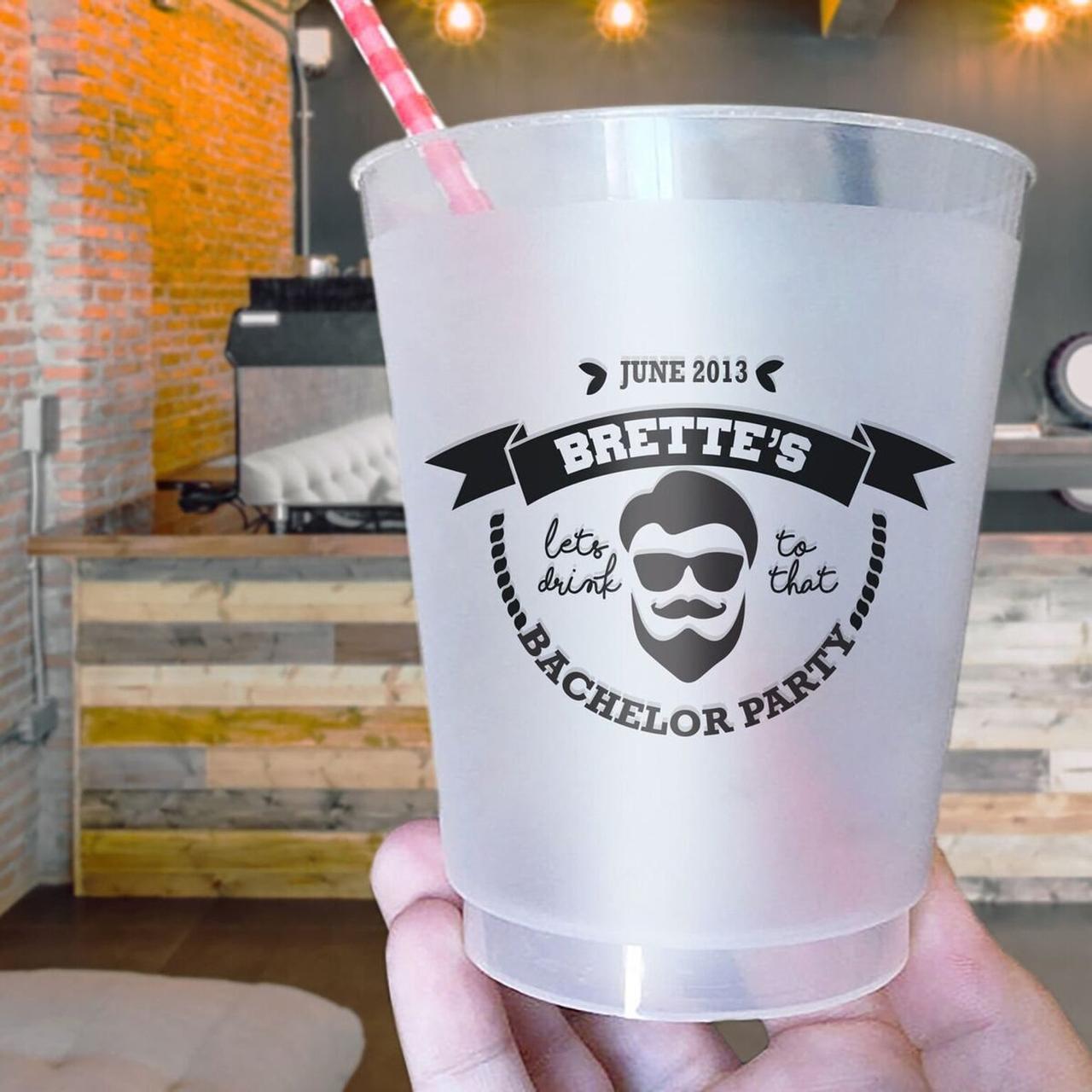 16. Personalized Cups
These cups will add a special touch to the bachelor party—and they serve as great keepsakes for all of the guests.
Pretty Robes Shop bachelor party frosted cups, from $117 for 12, Etsy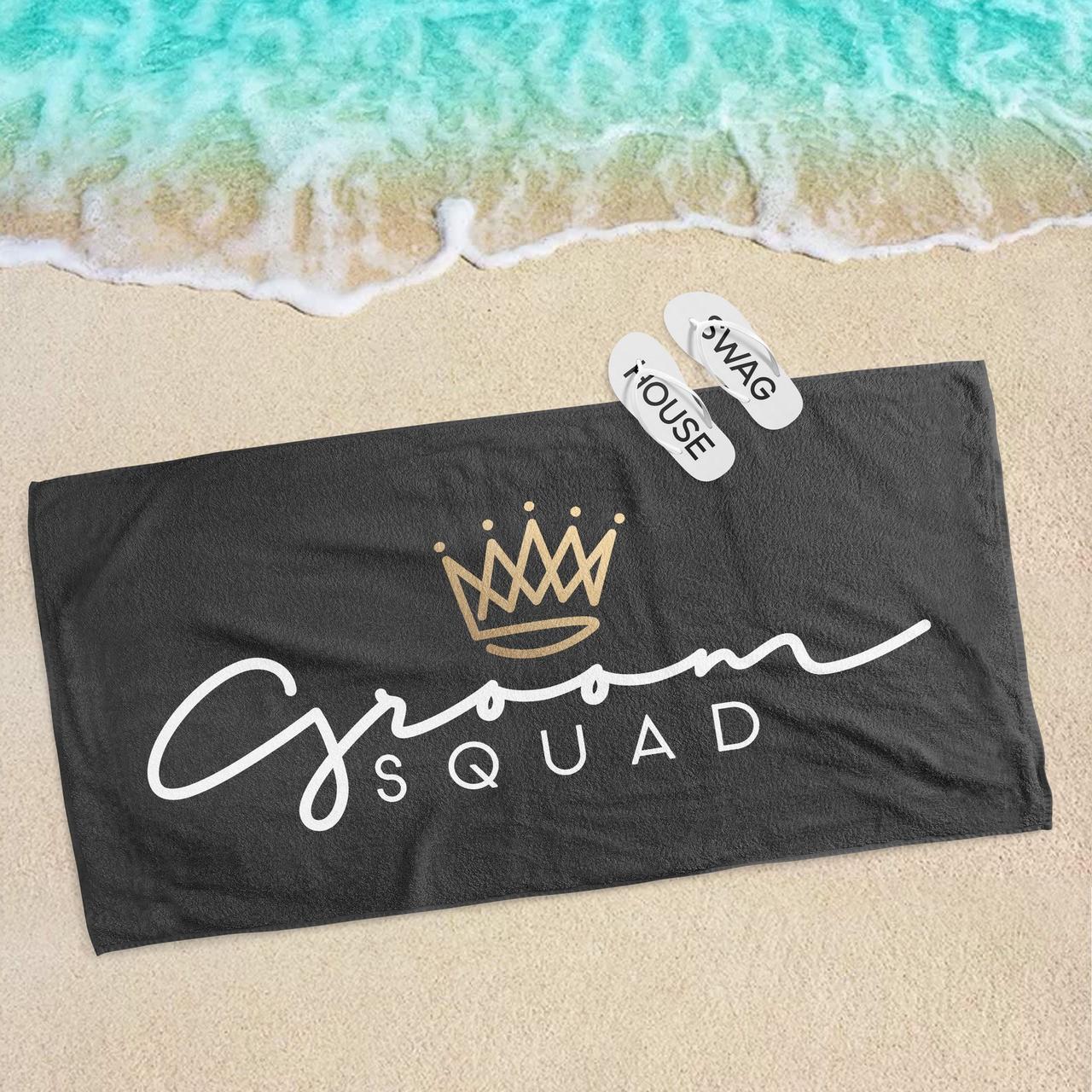 17. Groom Squad Towels
Hosting a bachelor party at the beach? Gift the guys these fun groom squad towels for a totally useful bachelor party favor.
Swag House groom squad towel, $44, Etsy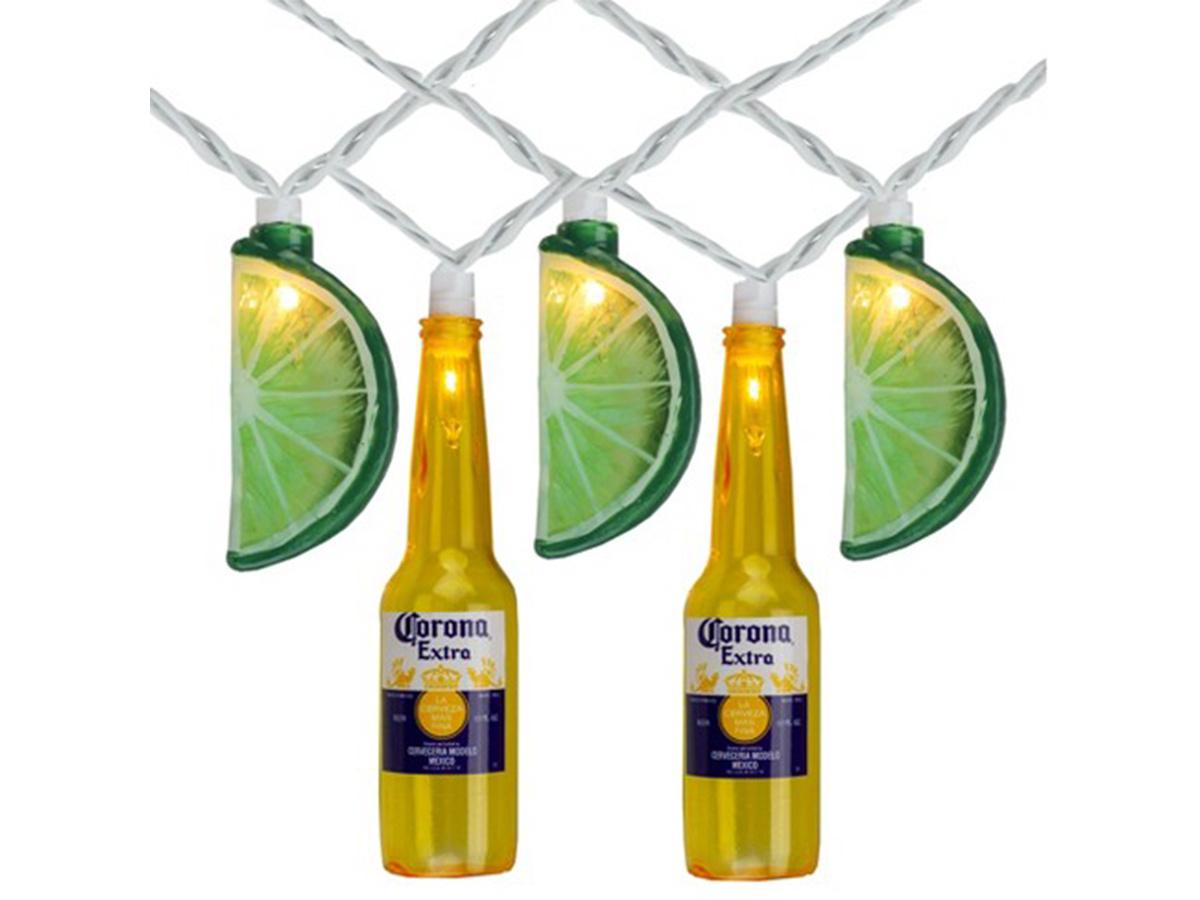 18. String Lights
A string or two of patio lights can really dress up an outdoor space. If you're celebrating the bachelor party in a backyard or other outdoor location, why not hang these beer-themed lights for an extra-special touch?
Northlight patio lights, $30, Target

19. Groom Straw
Give the groom a fun bendy straw to decorate his beverage.
When it Rains Paper groom crazy straw, from $19, Etsy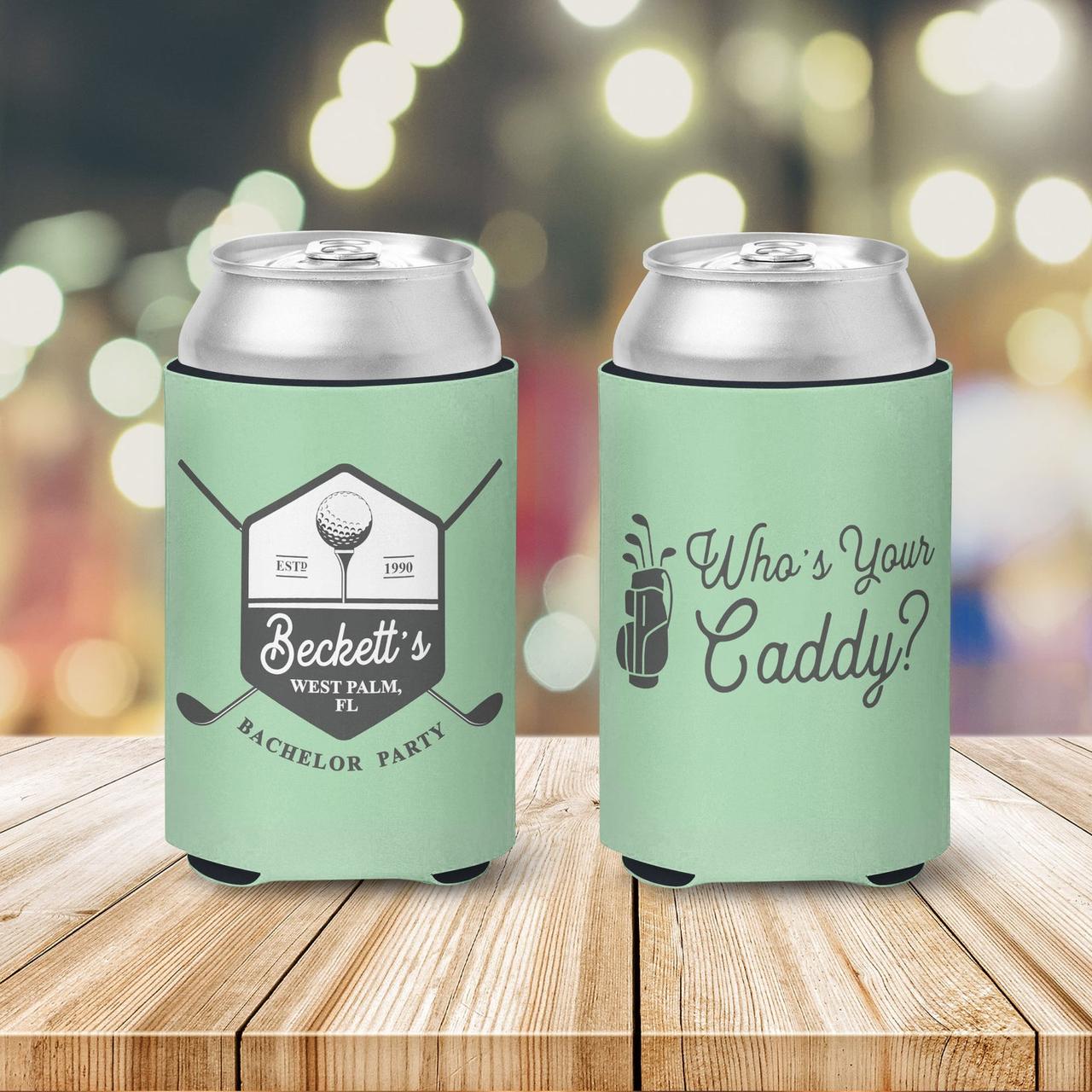 20. Can Coolers
Another fun bachelor party decoration of sorts for a golf-themed event—these fun and personalized can coolers.
You're Worth It bachelor party koozie, from $6, Etsy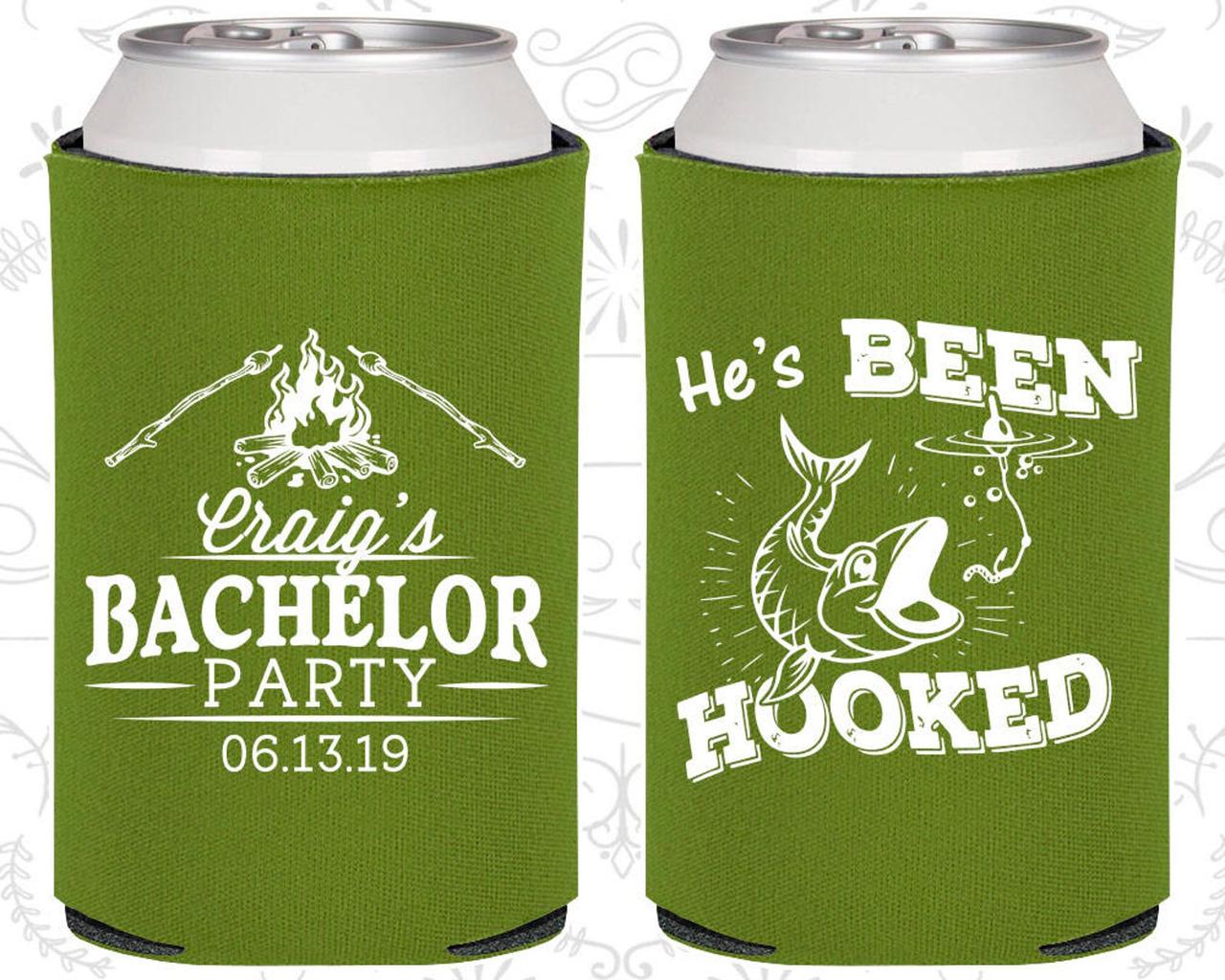 ​21. Fishing Koozies
What could be more relaxing than a bachelor party fishing trip? This beer koozie will make throwing back those beers while waiting for a bite a little fancier.
My Wedding Store fishing bachelor party koozie, from $39 for 5, Etsy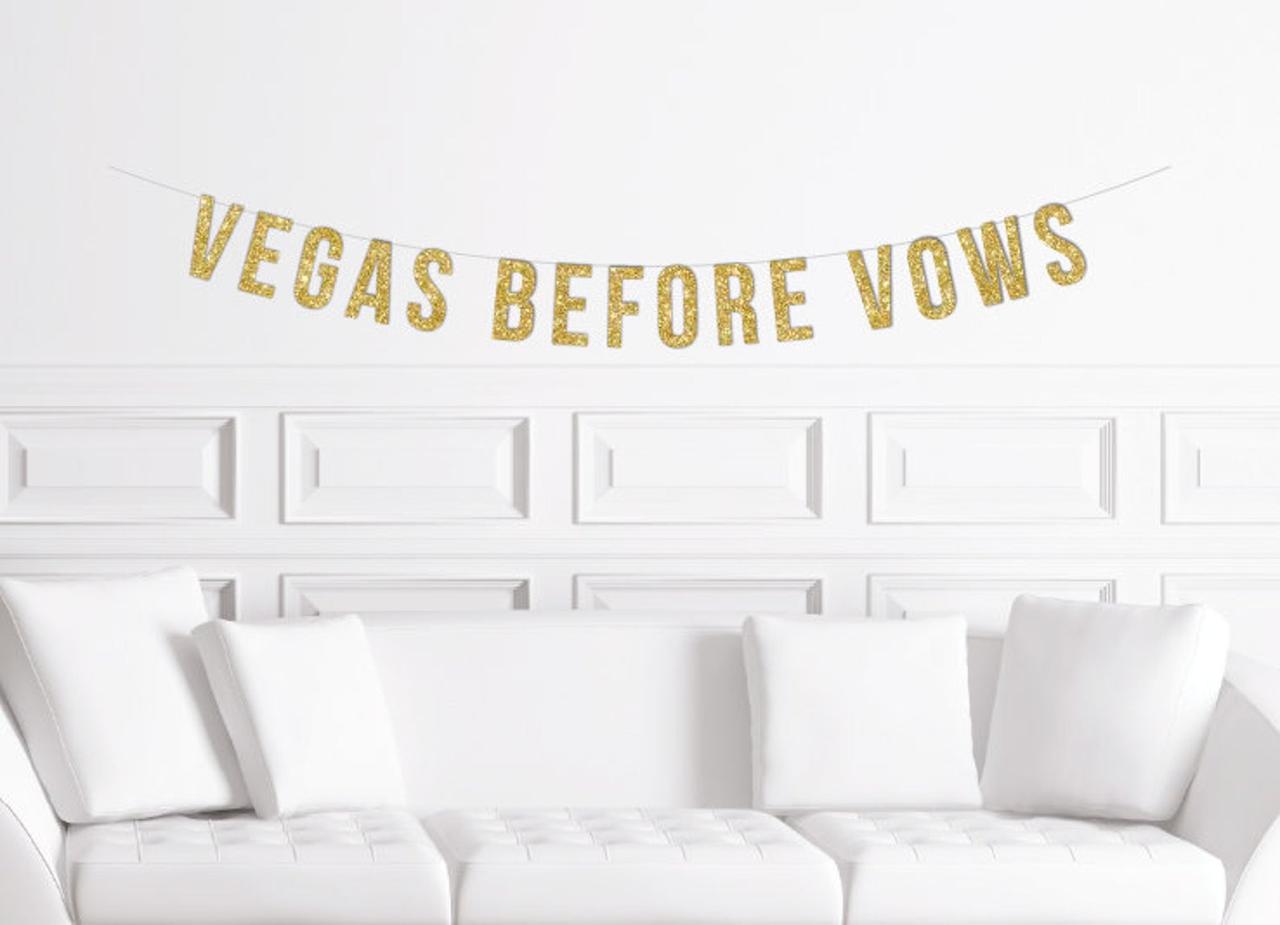 22. Vegas Banner
Heading to Vegas before the "I dos"? This gold banner will surely dress up your hotel room for your bachelor party pregame.
Shop Paper and Parties Vegas Before Vows banner, from $18, Etsy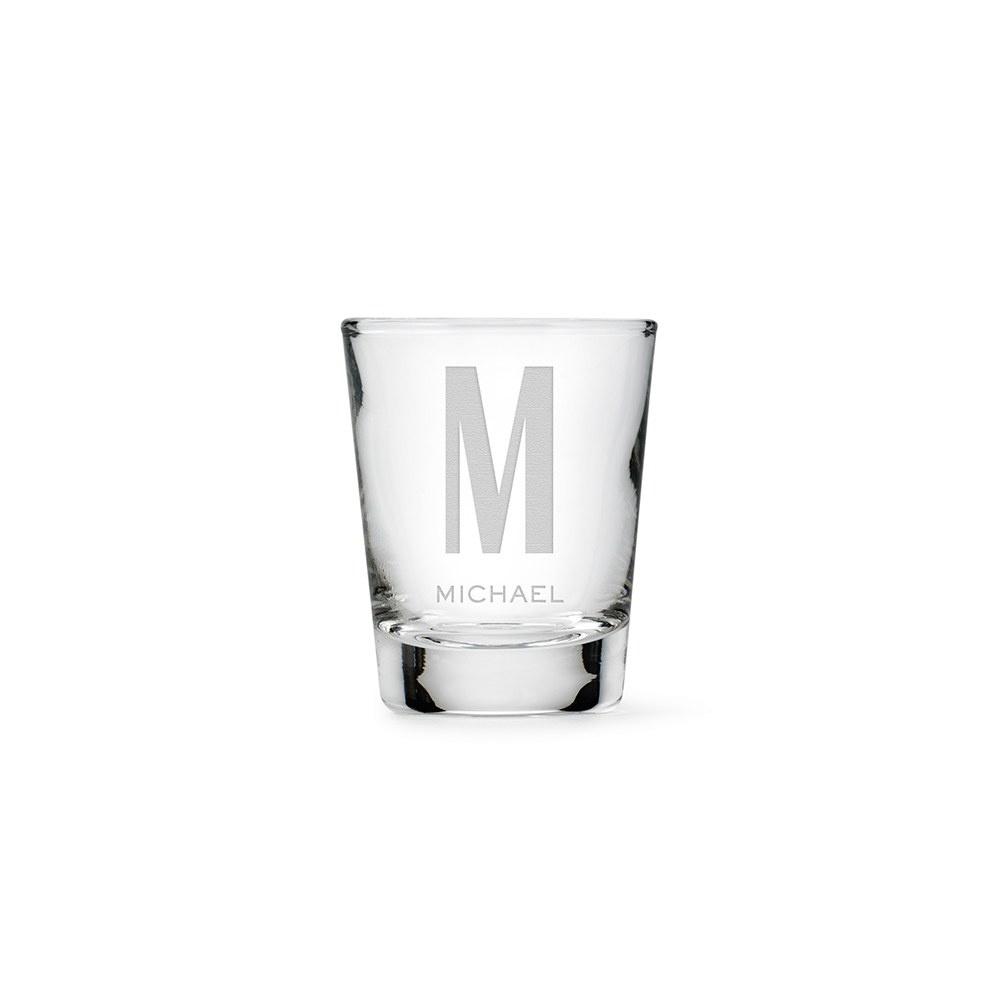 23. Personalized Shot Glasses
Shot glasses are a bachelor party mainstay and these personalized versions make excellent favors.
WeddingWire Shop personalized shot glass, $10, WeddingWire Shop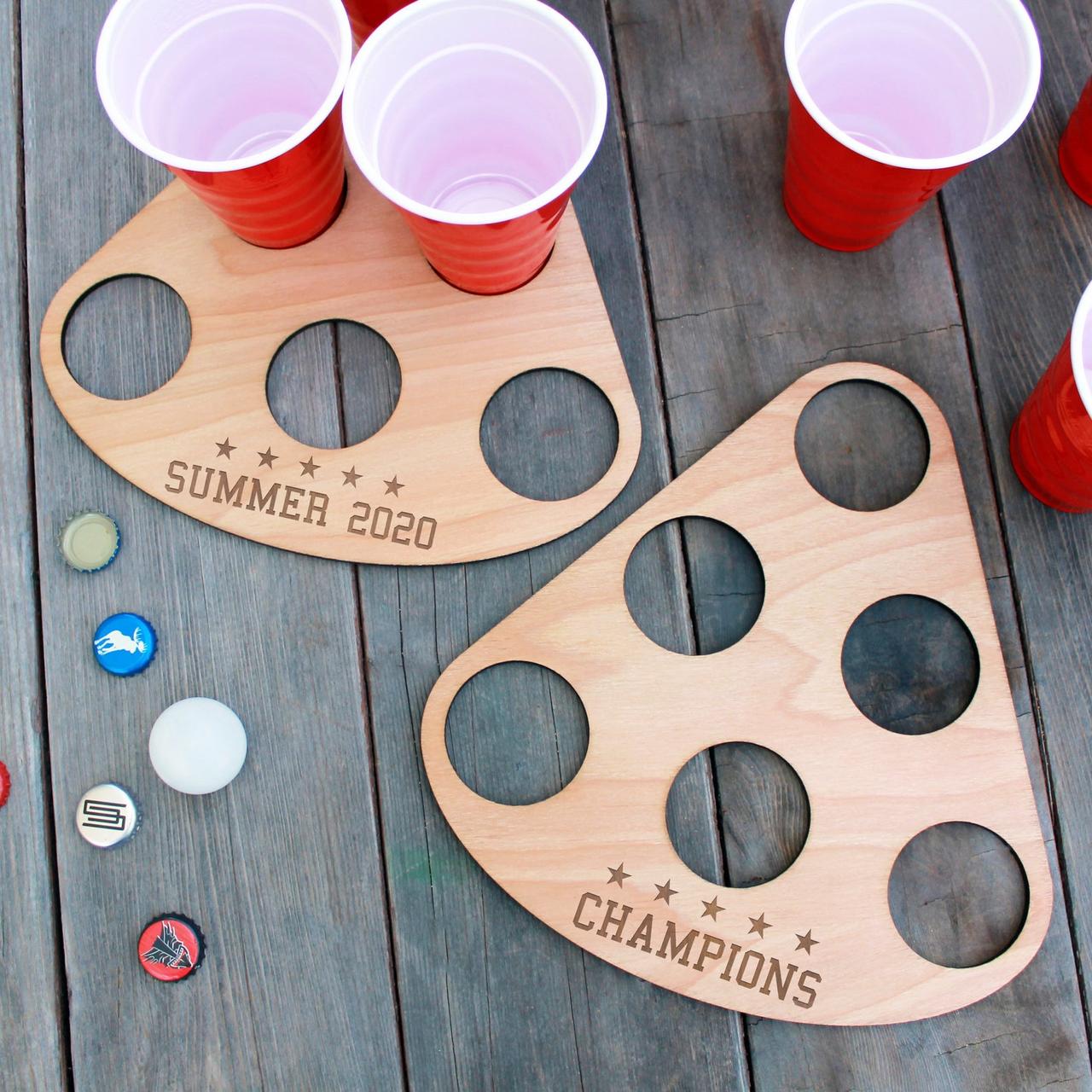 24. Beer Pong Tray
One of the most popular bachelor party drinking games is beer pong. Kick this college favorite up a notch with these customized wooden beer pong trays.
Etchey custom beer pong tray, $19, Etsy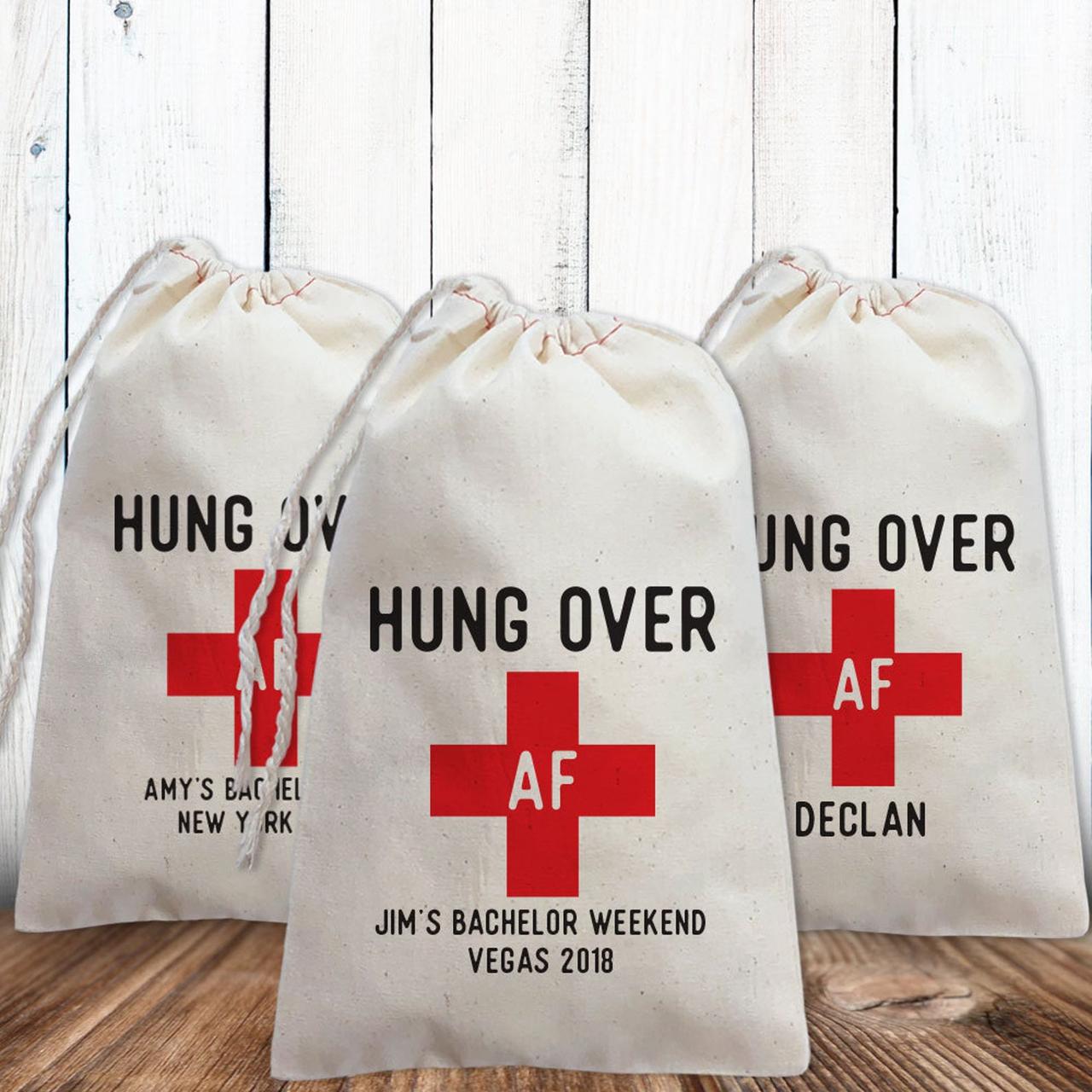 25. Hangover Kit Bags
A hangover kit makes a useful addition to any bachelor party. Fill it with your choice of cure-all from Gatorade to headache medication, and more.
Joy and Chaos custom hangover kit, from $4, Etsy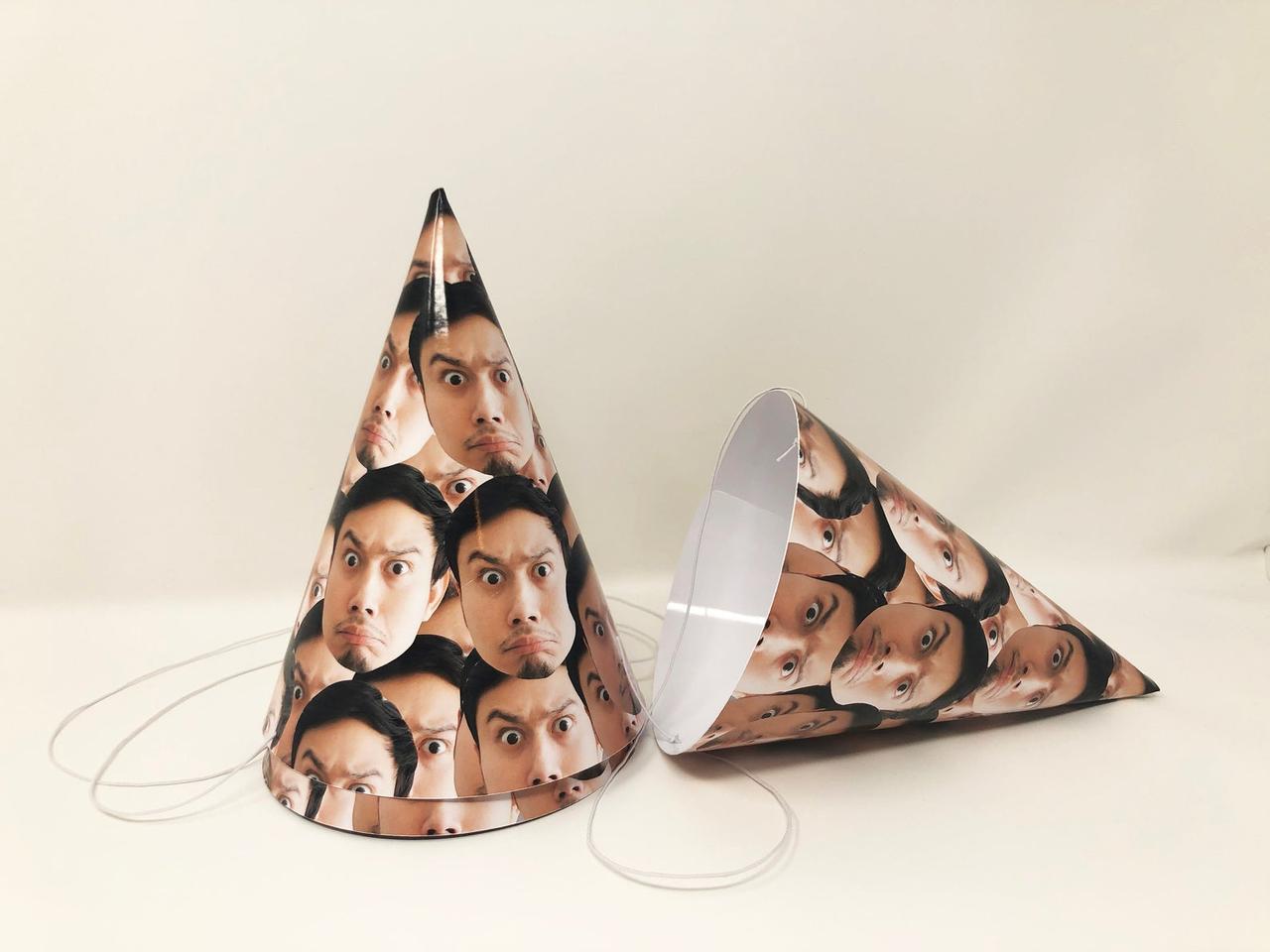 26. Party Hats
​Emblazoning the groom-to-be's face on pretty much anything is bound to get a good reaction, and these party hats are no exception.
Made by Vermonters custom face party hats, from $23 for 3, Etsy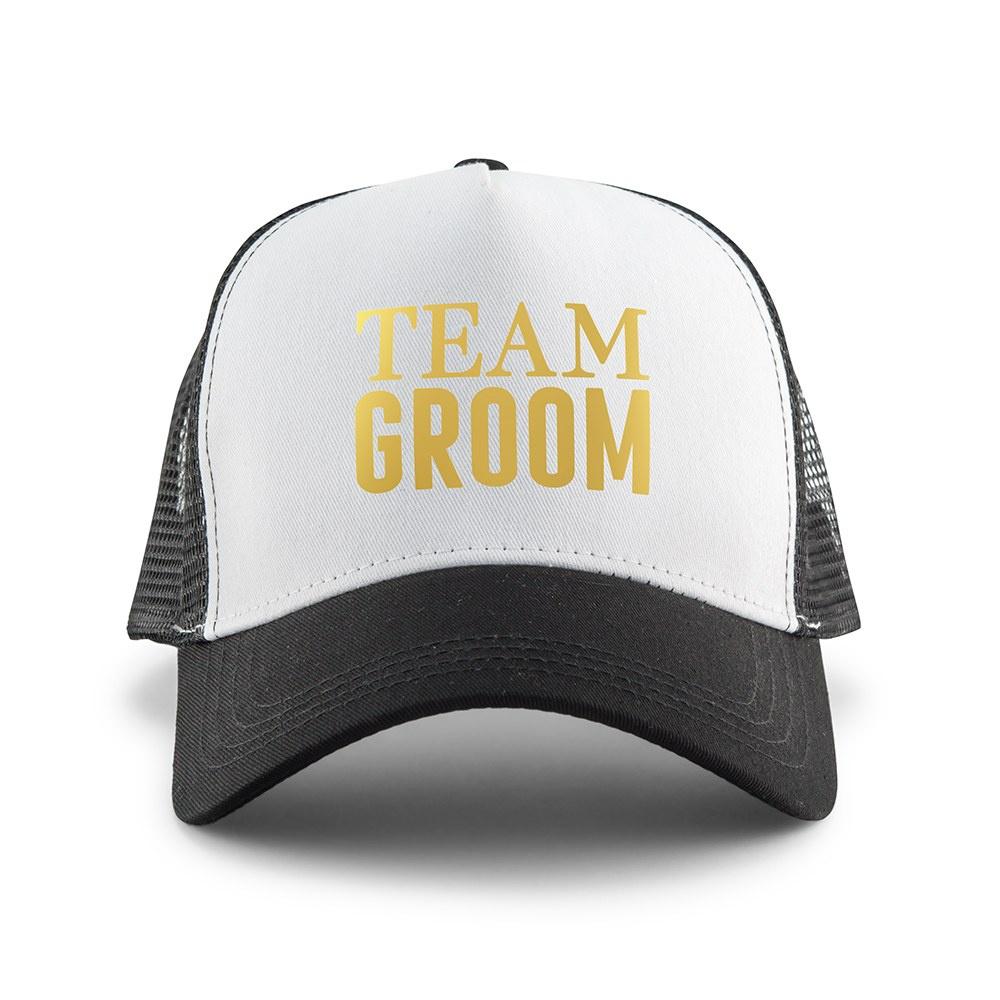 ​27. Team Groom Caps
Get the whole wedding party to pose in these Team Groom hats for a pic that's sure to garner a lot of likes on the 'gram.
WeddingWire Shop Team Groom trucker hats, $15, WeddingWire Shop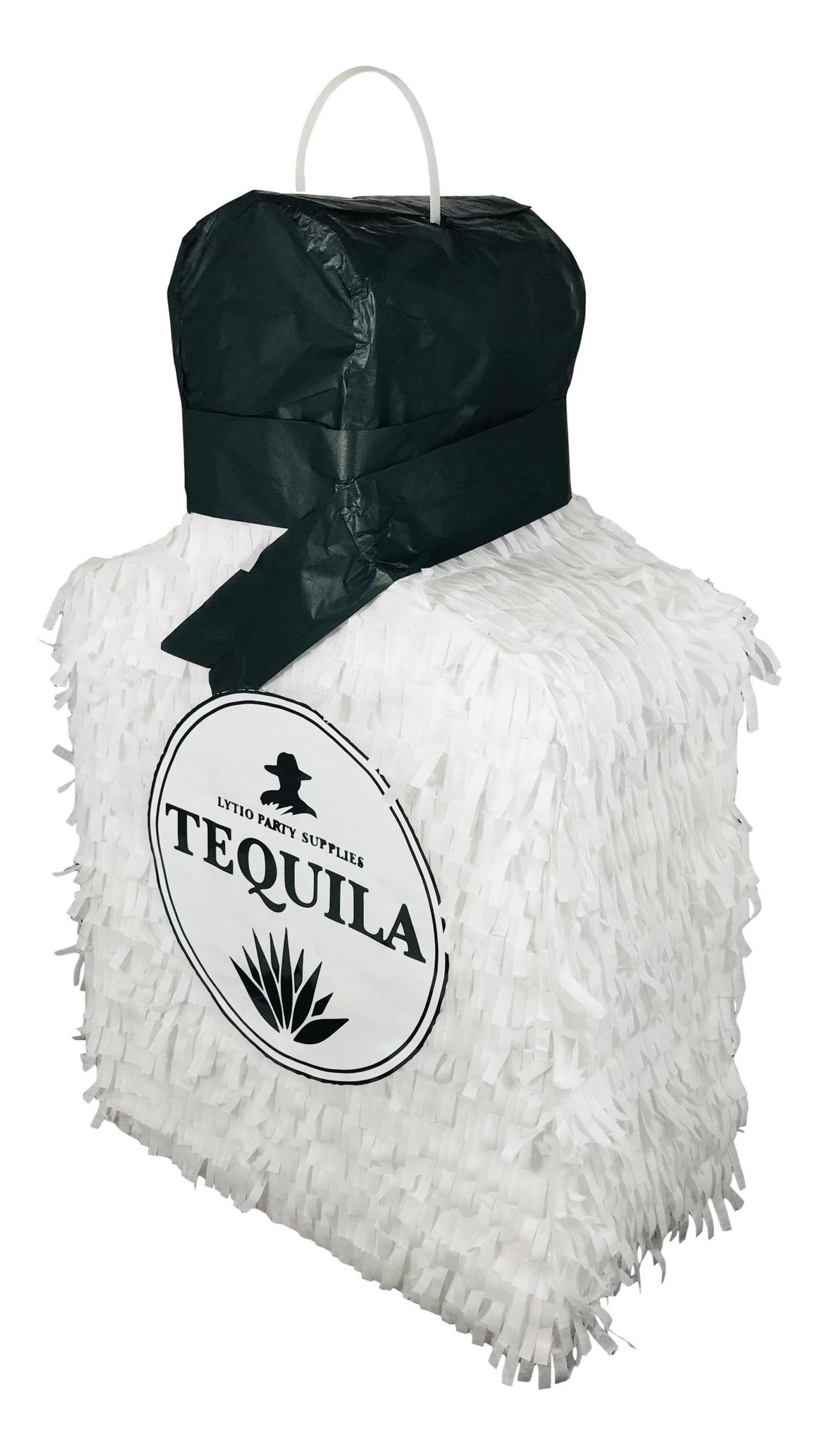 28. Tequila Piñata
A piñata is a surefire hit (pun intended) as a bachelor party game—and this one is shaped like a tequila bottle, ideal if that's the groom's beverage of choice!
We Make Piñatas white tequila pinata, $21, Etsy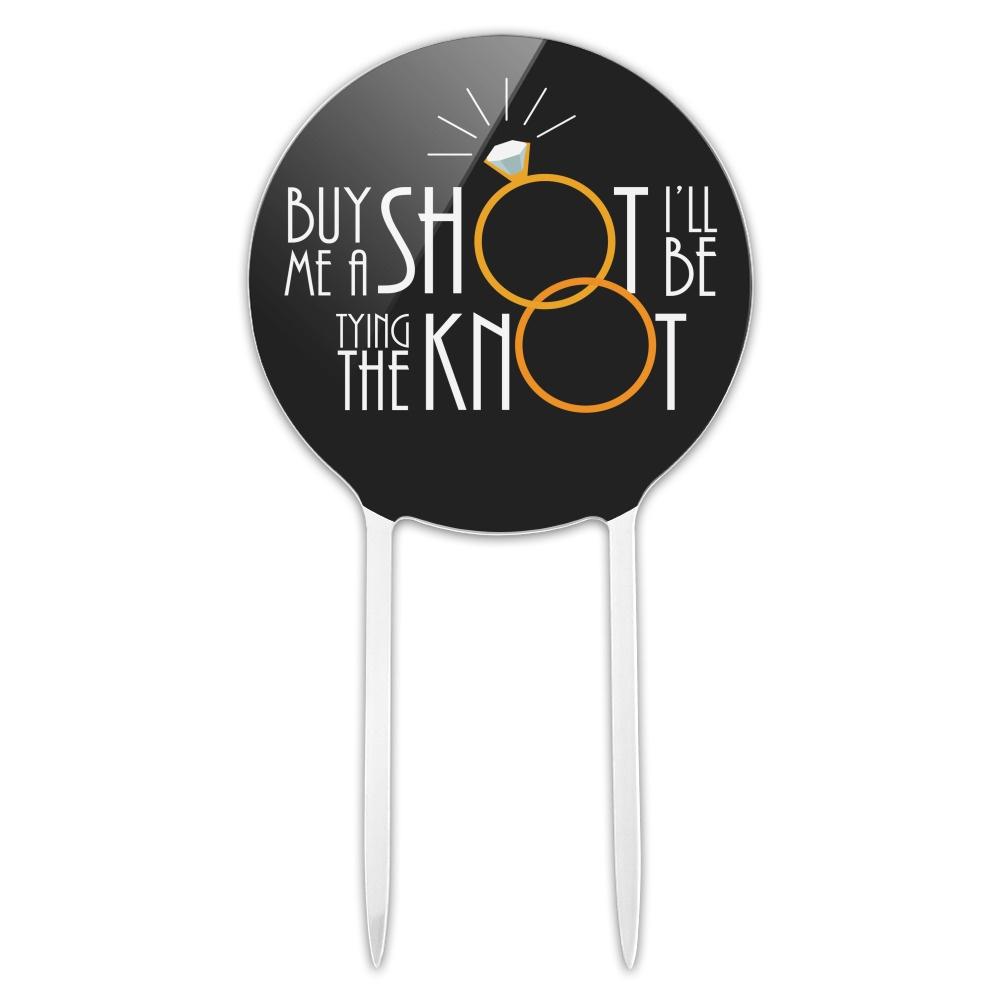 29. Cake Topper
If you're serving cupcakes or a cake at the bachelor party, this cake topper makes the perfect DIY decoration.
Graphics and More cake topper, $10, Walmart