The Best Beach Bachelor Party Locations in the U.S. and Mexico
Ready to plan a beach bachelor party? Here are a few destinations you should consider for your bash.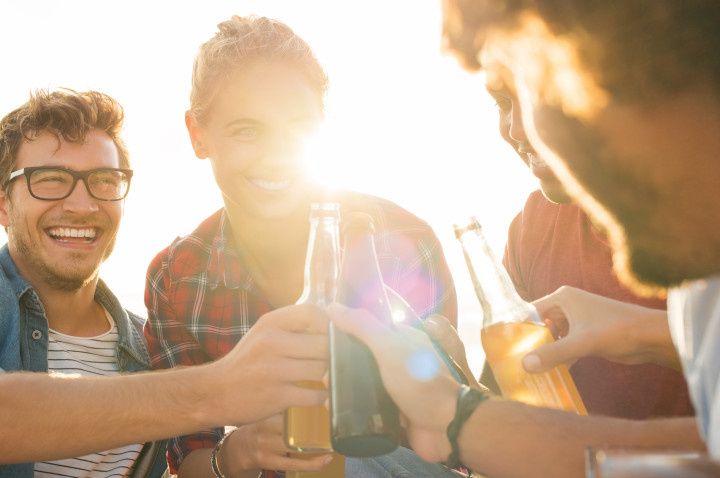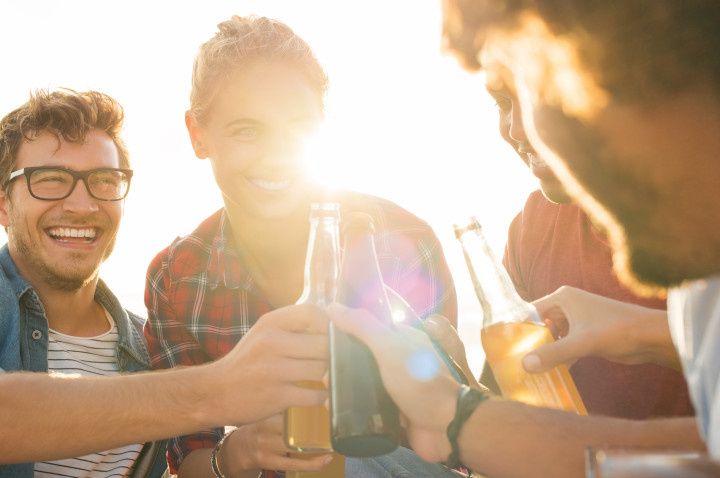 If a beach bachelor party is on your agenda, expect an epic sun and sand-filled weekend celebrating the lucky groom-to-be. From surfing to swimming, beach volleyball and more, you'll have plenty of sports to keep your buddies busy, plus nightlife scenes to explore once the sun goes down.
Sounds like just the guys weekend you're looking for? Kick back and take notes because we're breaking down the best beach bachelor party locations in every part of the country.
West Coast
Known for its famous beaches and laid-back surf culture, the West Coast should be a top contender on any bachelor party list. Make the greater LA area your home base and venture out to coastal hotspots like Hermosa Beach, Venice Beach, and Santa Monica. Or, travel south of the city to check out Huntington Beach and Newport Beach for the incredible surfing and impressive piers. If San Diego is more your style, Mission Beach is where you'll find all the actions, plus tons of bars and nightlife situated along the boardwalk.
For your San Diego stay, book a room at the Hard Rock Hotel San Diego to take advantage of amenities like the rooftop pool, bar, and fire pits, perfect for late-night hangouts. Or, for those staying further up the coast, the Newport Beach Marriott Hotel will offer easy access to the ocean and a top-notch steak dinner at their on-site restaurant.
Gulf Coast
When it comes to the best beach bachelor party locations, Florida's Gulf Coast is a no-brainer. From the infamous party scene in Miami Beach to the pristine beaches of Destin, to the white sand of Siesta Key, or the southernmost destination of Key West, you can't go wrong planning a Florida getaway with the guys. When you're not busy lounging oceanside, book on a round or two of golf or hop a charter boat to take the party on the water.
In Miami, snag a room at the Kimpton Surfcomber Hotel for modern accommodations in the heart of it all, including direct access to South Beach. For a Key West bachelor party, try The Perry Hotel or Havana Cabana as the ultimate launch pad for your weekend festivities.
Southeast
Bachelors often come for the area's famed golf scene, but the Southeast has also some great beach options for you and your bros. Myrtle Beach, Hilton Head, Outer Banks, Tybee Island, and Jekyll Island are all great for an oceanside hangout along with bars, restaurants, and nightlife to keep you entertained. If the idea of individual hotel rooms doesn't suit your style, the Myrtlewood Villas in Myrtle Beach might be the right pick for you. Book a two or three bedroom condo so your entire group can stay in one space and save some money in the process. However, if an oceanfront resort featuring three golf courses piques your interest, the Hilton Head Marriott is well worth a look.
Northeast
During the summer months, beaches of the Northeast can arguably rival any of their southern counterparts. Whether you opt for Cape Cod, Long Island, Atlantic City, or Newport, there are so many options to fit your beach bachelor party agenda. Pick just about any spot on the Jersey Shore and you'll have access to an epic nightlife experience, along with upscale gambling at hotel casinos like Caesars Atlantic City. You can even book your overnight stay at Caesars for the quintessential bachelor party, or embrace your inner prepster with a guys' weekend further north. Consider a fishing charter off Cape Cod for a good time everyone will enjoy and stay at the New Seabury Country Club for sports, food, and beach access all on one property.
Below the Border
Looking to leave the country for your beach bachelor party? Look to Mexico favorites like Tulum, Cancun, and Playa del Carmen. Spend your time partying like a spring breaker or take a more chill approach hanging at the pool and beach, with a few solid bar crawls for good measure. As an adults-only, all-inclusive resort, The Royal Playa Del Carmen is a great option to avoid the family vacation scene. Another all-inclusive pick, the RIU Cancun offers beachfront views and four amazing pools for their guests to enjoy.