The Top 5 Ultimate Ski Bachelor Party Destinations
If you're looking for an action-packed bachelor party, check out these ski destinations around the country.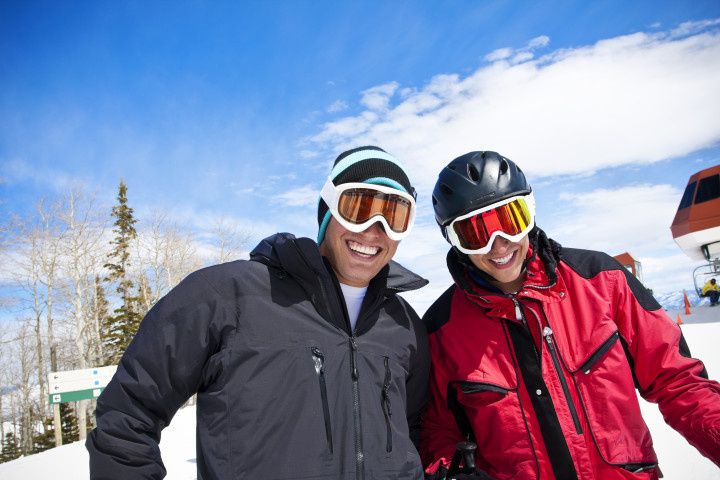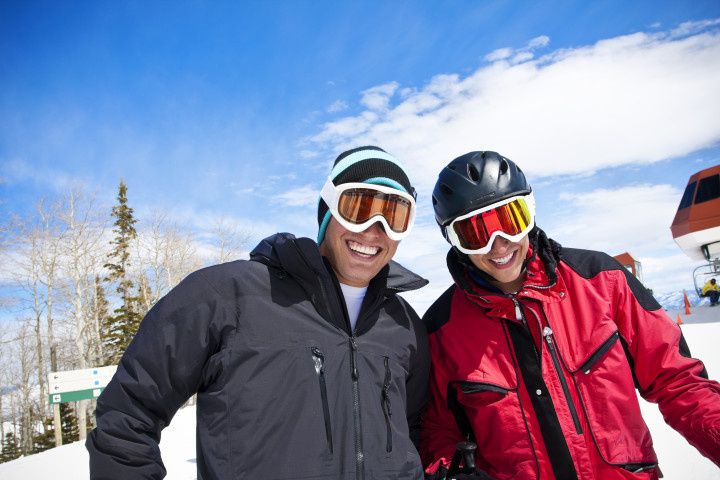 So you and your bros are not the sit-around-and-drink-beers types when it comes to partying? If high-octane adventure is what you're after, look no further than these ski bachelor party destinations! From hitting these world-class slopes on your skis or snowboards, to taking in all that exhilarating mountain terrains have to offer, you'll make memories for the books on your ski bachelor party on one of these high-altitude locations across the country.
Ready to hit the slopes? Check out these ski bachelor party destinations to plan your ultimate guys' weekend.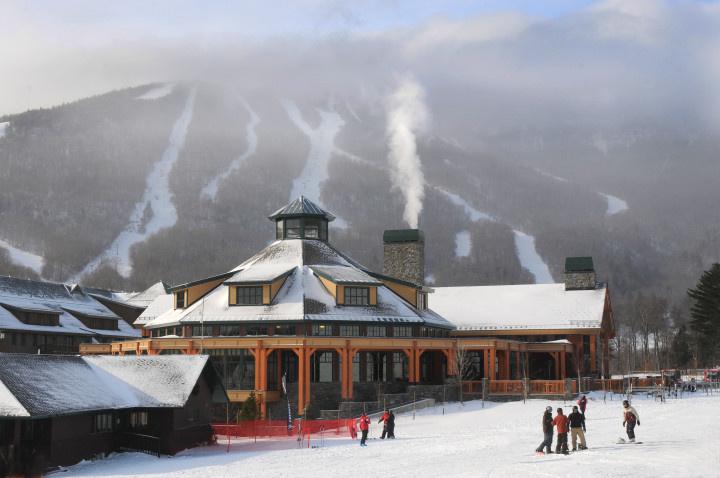 Stowe, Vermont
If you're located in New England, or just yearning for some of cozy and quaint vibes, head up to Stowe, where you'll find top-notch skiing without all the over-the-top panache of some of the nation's glitzier ski destinations. With more than 115 trails, more than a dozen lifts, and a whopping 314" of average snowfall over stunning Mount Mansfield, Stowe's hallmark mountain, the area is a winter sports playground, so all you and your groomsmen have to do is pick from one of the well-appointed ski-in, ski-out resorts and hit the powder. Experts will love the "Front Four" trails, while more novice skiers should stick to the softer Spruce Peak. When everyone needs a break from the cold, get the gang to the Rusty Nail, a lively pub that often offers live music, and don't miss a visit to the acclaimed Von Trapp brewery for a flight of Austrian-inspired brews.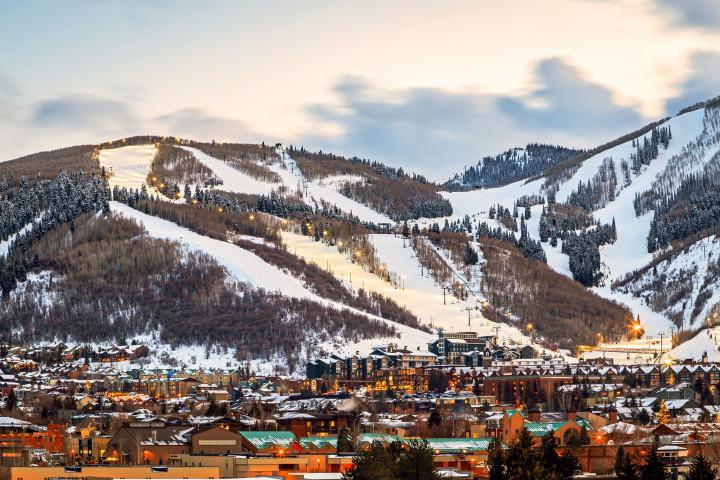 Park City, Utah
With the most skiable acres in the U.S. (7,300 for those keeping count), Park City is a perennial favorite for slope-seekers—and ski bachelor party destinations. Because it's so popular, it boasts tons of stuff to do in addition to skiing, which is great if there are members of your bachelor party who aren't too keen on flying down an icy mountain peak at the speed of a smart car with no breaks. From alpine coasters to ziplines to an entire park dedicated to snow-tubing, Park City has it all. Of course, for those who love skiing, Park City delivers: more than 300 runs, more than 40 lifts, and over 350 inches of average annual snowfall, to be exact. It was the home of the 2002 Winter Olympics, after all, so you know it'll probably be a good ski for you and your bros. Intermediate skiers will love the runs off of King Con Ridge, while beginners should start in the Canyons Village area.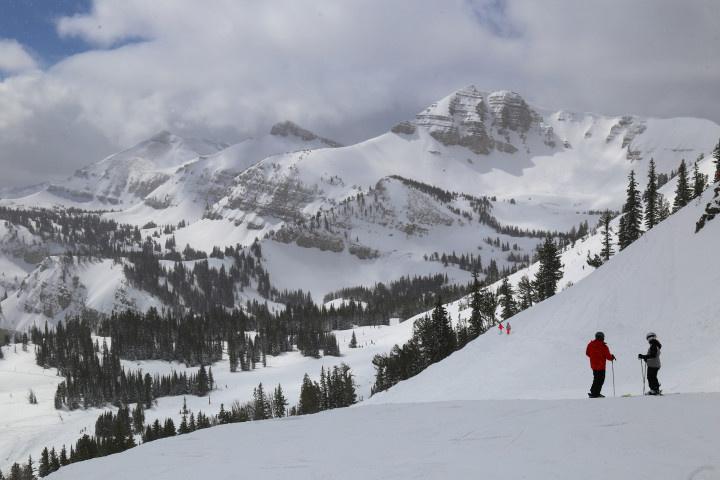 Jackson Hole, Wyoming
If the wild west is more your thing, gather the crew and cowboy up to Jackson Hole, a rugged escape for serious skiers. With an average of 459" of snow annually, a dozen lifts and nearly 130 trails set into the majestic Teton Mountain Range, Jackson Hole is a perfect ski bachelor party destination. But beginners take note: These trails are not for the faint of heart. Intermediate skiers will have a blast on runs off the Casper lift, while experts might test their fate on the famously daunting Corbet's Couloir. Once you're all off the saddle—er, skis—get down in the out-west vibes of downtown Jackson Hole. The Million Dollar Cowboy Bar will keep you entertained for hours, while Q Roadhouse serves up grade-A BBQ to fuel your next run. Need even more speed? Try a snowmobile tour—it's the modern-day cowboy's preferred mode of transport.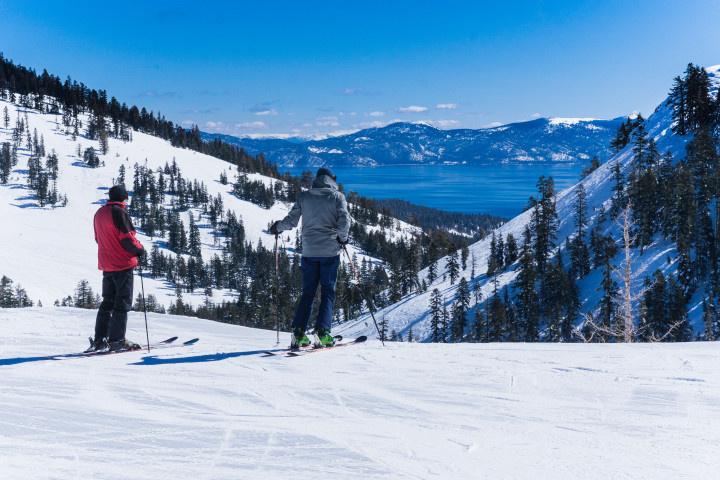 Lake Tahoe, California
A perfect snowy getaway in sunny California? Yes, indeed, thanks to the Sierra Nevada mountains! Head to the picture-perfect Kirkwood Mountain area for the best vibes for your crew (read: fewer families), and let loose on more than 80 runs, with 5 lifts and 450" of average snowfall. With more than 50 percent of its runs classified as intermediate and advanced, serious skiers will love a Lake Tahoe bachelor party in Kirkwood—Eagle Bowl is said to have the best powder, while the Double Black Diamond "The Wall" run is infamously thrilling. Once you and your bachelor party are ready to take your celebration off the slopes, in-town Tahoe offers a world of options. From the laid back apres-ski vibes of Kirkwood, to the more upscale offerings of neighboring resorts (the Montbleu resort and casino is is everything great bachelor parties are made of!), to parties on mountains (head straight to to the top of Heavenly mountain, where they've got a DJ that spins on a snowcat), Tahoe keeps the party going all throughout its famous terrain.
Vail, Colorado
We couldn't leave Colorado off this list of ski getaways for your bachelor party! And Vail, with its rugged terrain, insane elevation (more than 11,000 feet at its highest peak!), and bustling village (100+ restaurants to choose from after you work up that appetite on the slopes), is a global skiing destination for a reason. With nearly 200 runs, more than 30 lifts, and about 350" of annual snowfall (not to mention an average of 300 days of sunshine per year), Vail boasts a buffet of cruising runs, bowls, glades and chutes for skiers of all ability. And while you and your boys won't run out of things to do apres-ski in Vail village, you'll also only be about an hour-and-a-half's drive from Denver (great beer, great pizza, great art), which means you could plan a combo ski trip/city trip that ticks just about every box in the Perfect Bachelor Party criteria. Just a thought!