5 Craft Beer Bachelor Party Destinations
If great beer is at the top of your bachelor party must-have list, these craft beer destinations are worth a visit.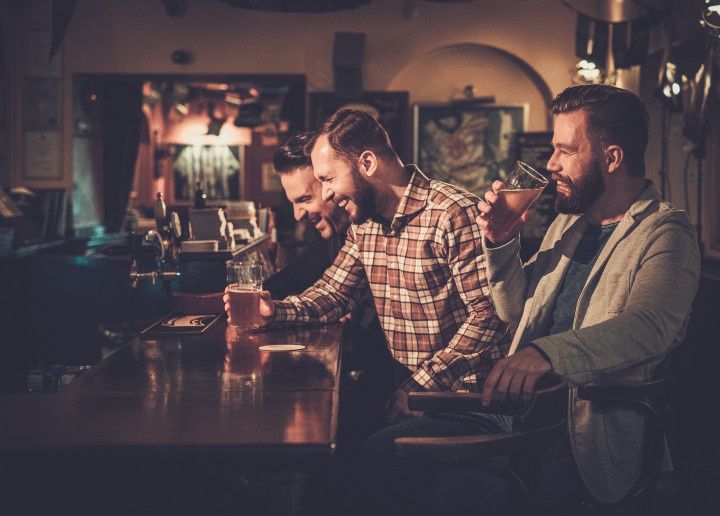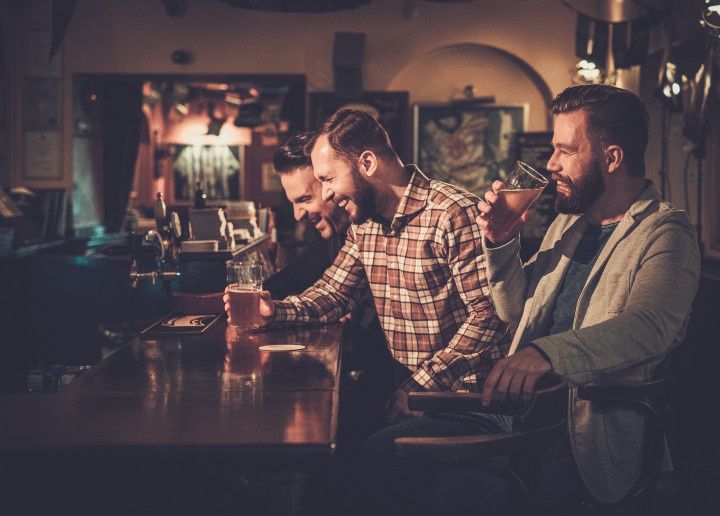 Craft beer brewing is having a moment in our great nation, and if you and your crew are thinking about sharing a brew or two during your bachelor party, why not head to one of these craft beer bachelor party destinations? In these cities, you and your groomsmen will find great breweries, great grub and great times, not to mention, mile-long draft lists to please everyone in your group, from the IPA die-hards to the Budweiser purists.
So, add that home brewing kit to your wedding registry, browse this list then book your trip to one of these craft beer bachelor party destinations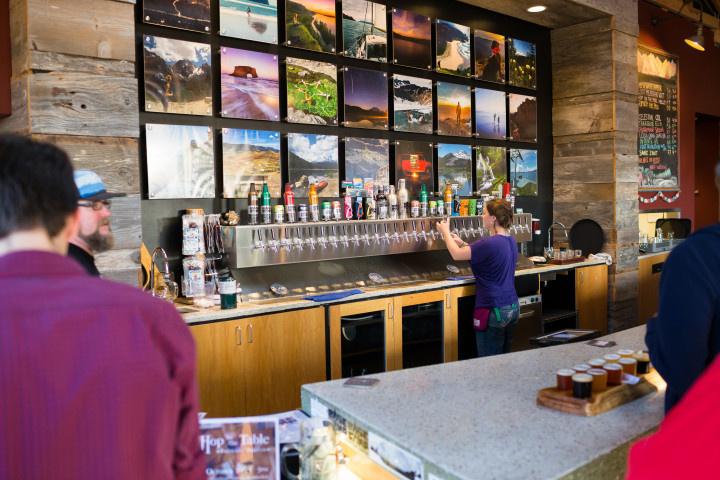 Portland, Oregon
Once holding the title of the city with more craft breweries than any city on the planet, Portland, OR ranks high among the beer capitals of the world—and is one of our favorite craft beer bachelor party destinations. There are currently more than 70 breweries in operation, many of which are located in the city's walkable downtown areas like the Pearl District. But for a true taste of this creative city's range, venturing out is worth it: Breakside, located closer to the Canadian border, brews up creative flavor infusions with notes of evergreen, tropical fruits, and more. And south of central PDX, you'll find an IPA lover's dream at Gigantic, where brewers strive to make "the best damn IPA in Portland" at their ultra-DIY outfit. And for a decidedly different sip, Hair of the Dog Brewing Co. specializes in funky barrel-aged beers. When you're not scooting north, south and everywhere in between with your boys in search of brews, hit up Forest Park for hiking, Voodoo Donuts for out-of-this-world confections, and Oaks Amusement Park for a round of go-karting. (Just, you know, no drunk karting.)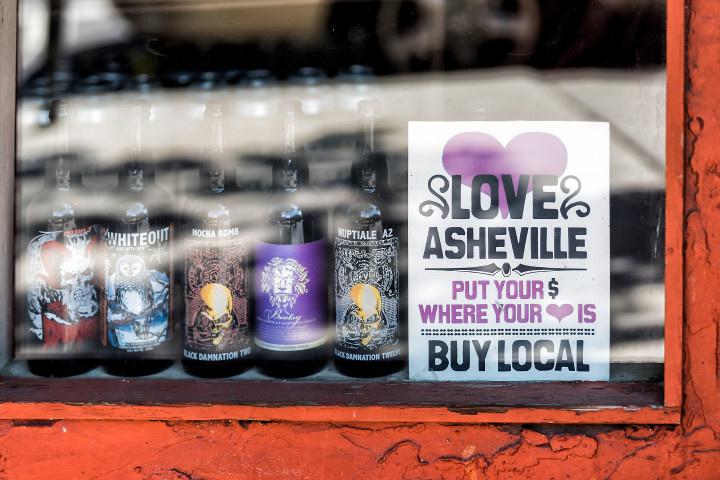 Asheville, North Carolina
It's said that the water flowing down from the nearby Smoky Mountains is the perfect pH for beer brewing, but whatever the reason, there are now 30+ craft breweries in Asheville churning out everything from ultra-exclusive small-batch beers (at Burial in the Southside neighborhood) to bourbon aged ales that pack a boozy punch (at New Belgium located across the French Broad river). Brewery bus tours exist to help you tour as many of these breweries as possible, but for a truly memorable experience (and to see more of Asheville along the way), grab your guys and hop on the Amazing Pubcycle, a pedal-powered vehicle armed with its very own keg that'll take you on a 2-hour tour of the city complete with stops at notable breweries. To burn off your beer, hit the biking trails at the North Carolina Arboretum, get a dose of Appalachian history at the Folk Art Center, or buckle into the zip lines at the Asheville Treetops Adventure Park.
Denver, Colorado
The mile-high city is stacked as high with craft breweries, long being known as one of America's OG beer cities. From bigger-name brands like Great Divide and Prost, to smaller outfits like Bruz which specialize in Belgians and Cerveceria Colorado which churns out killer Mexican-inspired craft brews, Denver truly is a fabulous craft beer bachelor party destination. And don't miss the massive Coors brewery—not craft but definitely an American classic—the largest single-site brewery in the world, where you can try everything from the old standbys to ultra-exclusive microbrews. To take the bachelor party outside the brewery, catch an open-air concert at the Red Rocks Amphitheater, grab some grub and explore the nightlife in the trendy LoDo district, and get your culture on at the Museum of Contemporary Art Denver.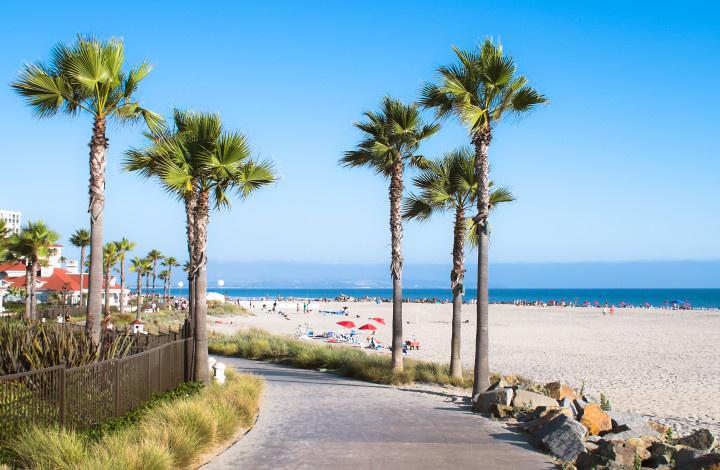 San Diego, California
Want a side of Cali vibes with your beer-packed celebration? Don't sleep on San Diego, one of the West Coast's most eclectic craft beer bachelor party destinations. Sip on variety at this beachy city's dozens of breweries, including tropical notes at Pure Project in Miramar, championship-winning brews at renown AleSmith in Mira Mesa, and hopped-up favorites at Alpine Beer Company in Alpine. And don't miss some of the bigger names, like Stone and Ballas Point, whose offerings frequently rank among the best in the nation. While you're chilling in San Diego, fill your time that you're not sampling beer with some classically Californian good times: Whale watching off of Point Loma, catching the surf at Mission Beach, and exploring the nightlife in the Gaslamp Quarter neighborhood.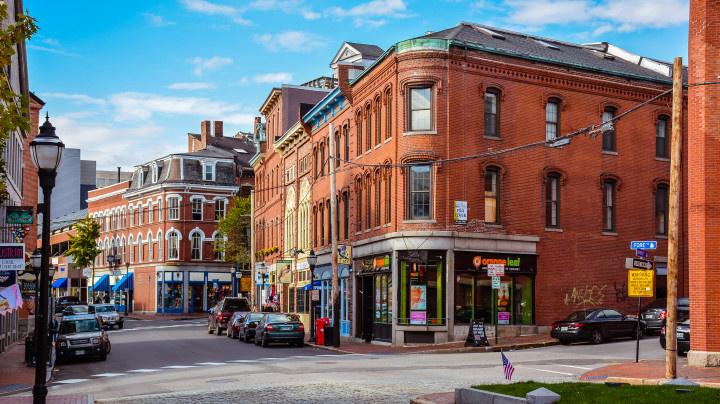 Portland, Maine
Move over, West Coast Portland! Your northeast name-twin is coming to steal your spot in the beer city hall of fame. With around 20 breweries in its relatively small city borders, there's plenty of beer to go around, and tons of brew diversity, too. Best of all, many of the craft brewers share spaces, like the hip Lone Pine brewery, which crafts fruity and flavorful sips like their Oh-J Double IPA, and shares a space with Goodfire, a microbrewery that has arguably the coolest label designs in the game. And if you make the trek to Allagash, one of Portland's most popular breweries (famous for its Belgian-style witbier), simply cross the street and you'll be at hidden gem brewers Austin Street, who crank out beautifully simple brews at just 10 barrels at a time. Portland has more to offer your bros than beer, of course: Head down to the harbor for a lobster roll at one of the city's many iconic fish shacks, stock up on outdoor gear at the L.L.Bean flagship store in nearby Freeport, and bike the Eastern Promenade for a little cardio plus stunning ocean views.