How to Attend a Wedding If You Have a Severe Allergy
If you're someone with a severe food allergy, attending a wedding can come with certain difficulties. Here, experts share their best advice for guests and couples to ensure everyone's safety and wellbeing.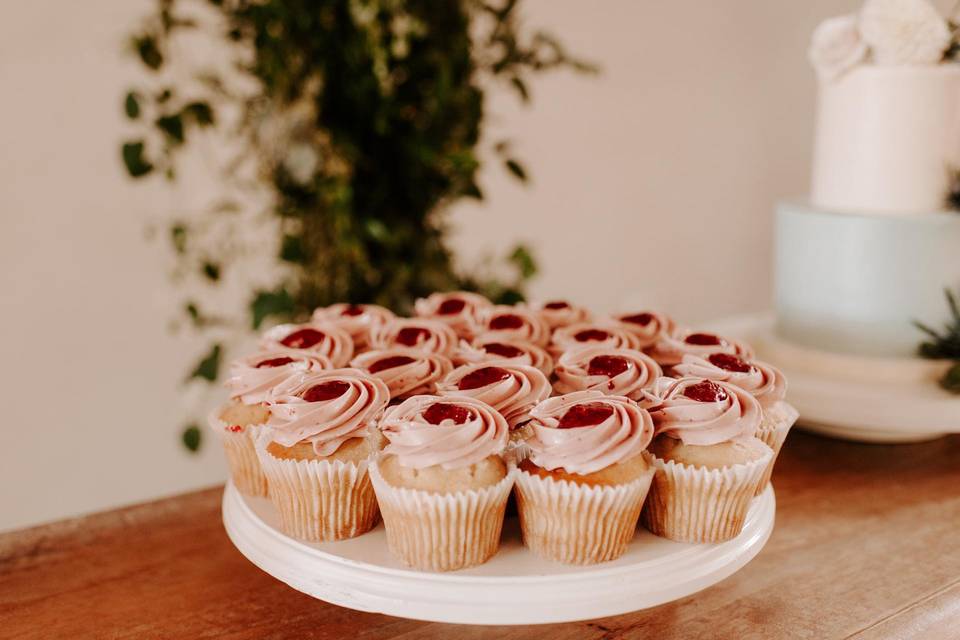 When you are invited to a wedding, what do you look forward to? For some, it's the emotional moments during the ceremony. Others can't wait to hit up the dance floor, while many drool over the drinks and food that'll be served. However, if you're someone who suffers from a severe allergy, the cocktail hour and reception can be a somewhat scary time, requiring you to proceed with extreme caution, says Kelley Nudo, a client manager with Momental Designs in Wyoming, Pennsylvania.
Whether you're planning your special day and you want to ensure all of your loved ones are safe or you're a guest who has a severe allergy, here's our expert-approved advice.
If you're a wedding guest with food allergies...
While most people have certain dietary preferences, a severe food allergy is a life-changing diagnosis. Many with allergies are used to going about daily activities, on heightened alert for a surprise exposure and ready to respond. However, when attending a wedding, you want to enjoy yourself and not be on edge. That's why these measures can help:
Indicate your allergy in the RSVP card.
Once the wedding invitation has arrived in mail, it's important to fill out the response card promptly. As you fill out your RSVP card, select a chicken, fish, steak, or veggie entrée, add a note about your allergy, JoAnn Gregoli, the owner of Elegant Occasions by JoAnn Gregoli in New York, recommends. And since you have experience with your allergy, try to pick the food choice that's less likely to contain the forbidden ingredient. "This way, the caterer can be prepared for you ahead of time and will be able to make something lovely for you," she says.
Chat with the wedding planner on the day of the wedding.
Even if you inform the couple and write your allergy on the RSVP card, take time to discuss it on the day of the big event, too. Try not to bother the couple, and instead, Laura Maddox, the owner of Magnolia Celebrates in Atlanta, Georgia, says to seek out the banquet captain or person in charge of the catering staff and let them know of the allergy as well. "This way, they can tell you what they already have planned for you before the rush of dinner service commences," she continues. "They can also tell you which foods in the cocktail hour are safe for you to eat."
Skip the hors d'oeuvres.
Nudo says passed hors d'oeuvres can definitely be something guests with allergies want to be wary of because many bite-sized appetizers can be tricky to identify. "Since wedding cuisine is made in large quantities and sometimes served buffet or family-style, cross-contamination is a possibility, presenting an issue if an allergy is involved," she warns. To be extra safe, skip the food during this part of the evening.
Bring snacks, just in case.
The best defense in this situation is a well-thought-out offense, says Risa Groux, CN, a functional nutritionist. Sometimes, the couple will help you out and prioritize your needs, and sometimes they won't. So, if you haven't received confirmation that the wedding menu fits your needs, be prepared with small and healthy snacks that you can keep in your purse or a small bag that will be feasible to eat if the need should arise, she recommends. "You can also eat a meal with protein, fat, and fiber before you go," she says. "Then, you are not hungry and therefore will not get yourself into a situation where you are starving, your blood sugar drops, and you want to leave the festivities."
If you're planning a wedding...
Yes, you have a to-do list that seemingly gets longer by the minute as you put together the wedding of your dreams. However, if a friend or a family member has a true allergy that could put them in harm's way, there are some precautions you can put in place to protect them. Here, wedding gurus name a few:
Communicate with guests directly.
Since you're inviting them to witness the start of your marriage, they're likely already a friend or family member. In this case, take the time to reach out to them directly and ask about the requirements and restrictions of their food allergy. It can also be helpful to send a photo of them to your wedding planner and/or catering team so they recognize them on the day of, too, suggests Gregoli.
Be wary of adding an allergy section to your RSVP card.
If you want to be extra safe, you might consider adding an allergy section to your RSVP card. However, including this wording could open a big 'ol can of worms you don't want to go near, warns Maddox. "This allows guests to answer with aversions to onions or salt or other items that are not truly allergies but instead are preferences that otherwise they could have worked around," she says. "This will leave you organizing a myriad of different meals that cause you a very high level of stress just a few weeks out from your event."
As she reminds, people who truly cannot eat without severe reactions know to let this be known to their hosts in some way—writing it on the response card, sending an email or even picking up the phone. Another alternative is to add a line to the RSVP section that says, "If you have a severe allergy, please let us know."
Ask the caterer to provide allergy signs for a buffet.
If the couple finds that many guests have food allergies, it's important to label the food items and allergens on any and all buffet stations, Gregoli says.
If you are having a plated meal, pay special attention to your printed menus. "It's not only a lovely visual, but it is also really helpful to have a menu placed at each seat, so the guests can have the opportunity to review the foods that will be served in the event an allergy is a concern," Nudo says.
For example, it is not uncommon for chefs to include nuts in salads, shellfish in soups, or for bakers to use eggs in custards or other fillings. These are all prevalent allergies for adults. Have that information printed, so it's clear to all guests. And print a special allergy-free menu for the person in need.
Inform your wedding planner and caterer right away.
A wedding is an event, and as with any event, communication is paramount. So, once a guest indicates a food allergy, this information should be promptly shared with the caterer and wedding planner, so substitutions or alternative options can be offered to the guest, Nudo says. "It is always wise to indicate that an allergy is present on the guest's place card, so the wait staff is also aware when serving the courses," she says.