The Truth About Planning a Destination Wedding
A blogger shares some of her experiences and tips to couples who may be considering taking this adventure!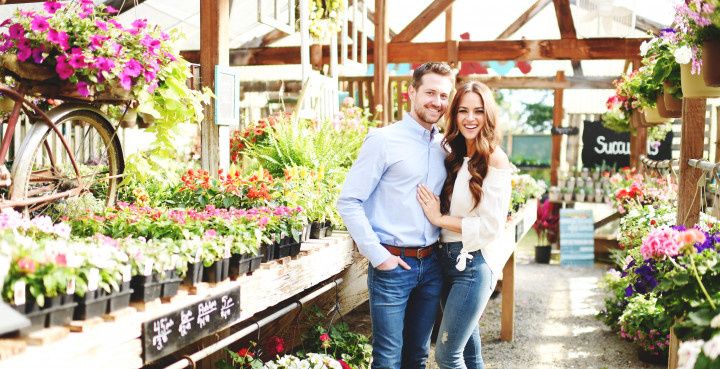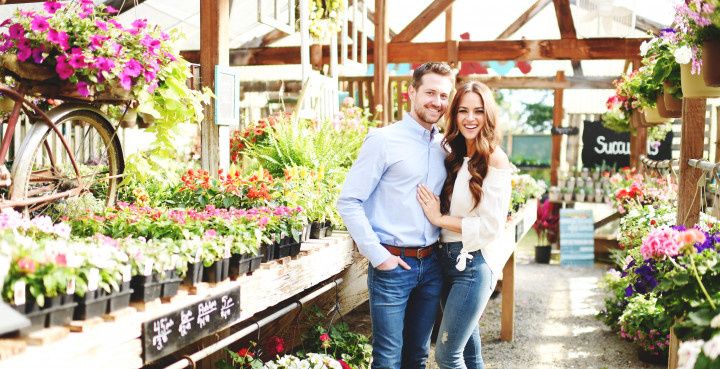 Photo: Stephanie Parsley Photography
My name is Lauren Morgan and I write A Lo Profile, a lifestyle and fashion blog based in Dallas. My fiancé, Charles, and I are getting married in Florence, Italy this summer. Anyone who knows my fiancé and I knows that we love to travel. Whether it's a weekend road trip or a unique summer abroad, we love to experience new places together. When it came time to plan our wedding, everyone said they could think of nothing more perfect for us as a couple than a destination wedding.


Planning an international destination wedding brings a whole new perspective to the wedding planning process, and I wanted to share some of my experiences and tips to couples who may be considering taking this adventure, too!
Why did you decide to have a destination wedding?
Besides our love for travel, we wanted to be sure that our wedding reflected what is most important: the marriage. We didn't want to lose sight of what a wedding is truly about in the process of picking out things like tablecloths and cocktail napkins. We thought that a far-off destination would not only force us to prioritize (in many ways), but would also allow us the freedom to have several days of fun events, rather than one big one. We wanted to spend quality time with those most important to us, rather than having a whirlwind weekend where we didn't get to talk to everyone for more than a few minutes.


How did you pick your destination?
For us, it was simple. We visited Italy a few years ago as our first International trip together. We visited several cities, and Florence was our favorite because of its romantic energy, the amazing food, and the culture. We could think of no place more romantic! Once we decided on Florence, we narrowed down our venue list to a few villas. When we found ours, we just knew. I almost couldn't function until I heard back from them on their summer availability because when we found it, it was perfect for us. The villa we chose is the perfect mix of modern meets classic, which perfectly aligns with our styles.


Is it hard to plan a destination wedding?
It depends on what you consider a challenge. For us, it's forced us to take on the Italian mindset and be very relaxed about it all. I chose a Florence on a whim and sent them pictures from Pinterest. I could arrive for my wedding and have the florals be a disaster, so what? I'll have bad flowers in Florence. Not really the worst thing that could happen. It's already such a gorgeous setting, it'd be hard to ruin it. Same goes with the food. I can't imagine a bad meal in Italy, so I'm sure our reception dinner will be no different.

Sometimes it can be a challenge to communicate only over email, and hope that Google Translate is really getting your point across, but it's given us a new perspective. Sometimes it takes up to a week to get a response back from a vendor. I just assume they're out living la dolce vita and have more pressing things to do, like eating gelato or enjoying a glass of wine while watching the sun set over the Duomo, instead of emailing us back about the chairs for our reception dinner. It's all in your perspective and we're choosing to just go with it here. In the end all the matters is that we get married. And that my dress is a-okay.


What's been the most stressful part of planning your destination wedding thus far?
Personally, I'd say it's figuring out how to get my dress safely there and figure out my makeup. Luckily my future sister-in-law does my hair, and I'm pretty decent at it myself, so that has not been a stressor. I've taken makeup lessons and watched countless You Tube videos trying to find out how to do it myself. It's been sort of fun though and I've learned some every day tips and tricks, as well as discovered some really fun products, that I can continue to use. As far as the dress goes, I'll be carrying it like a baby on the plane and hoping no one gives me a hard time about it! Stay tuned on that one…


What are some unexpected challenges you've had to face in planning your destination wedding?
One thing to consider when planning a wedding abroad is the exchange rate. Of course a budget is a big part of a wedding planning process, but adding in an exchange rate makes a bit of a gamble. The exchange rate for us has fluctuated both in our favor and most recently, against us. Two weeks can be the difference in a few hundred dollars when paying vendors, so we over-estimated everything when planning and took it as a nice surprise when it worked in our favor. The budget tool on WeddingWire was super helpful for this! My fiancé is a CPA and even loved using this rather than coming up with something separate on our own. It lets you do approximated budget, actual amount paid, and helps you keep track of payments along the way so you know what you have left to pay.

Another important thing to consider, is that some of your guests will inevitably not be able to make it. People have other commitments, financial situations, and priorities. As much as people may really surprise you (in both good and disappointing ways) with whether or not they attend, you just have to go with it. I'll admit this has been hard for me. However, I truly welcome the new perspective it has given me on some people in our lives. Also, at the end of the day I have to remember that everything will work out the way it's supposed to.

Recently, one of my good friends asked me: "If money was no object, what would your wedding be like?" I paused for a moment, and she said: "It'd be what you're doing, you'd just be able to bring everyone there with you, right?" That's absolutely true. I can't think of one thing I'd change other than being able to pull a Kimye and fly everyone to Florence to be with us. But since I can't, I'll go into the day knowing that if something didn't translate, and if an exchange rate didn't work in our favor, at least I get to marry the man of my dreams, and at the end of the day, that's what it's all about.