5 Alternatives to the Traditional Wedding Processional
Try one of these wedding processional ideas – or come up with a new tradition all your own!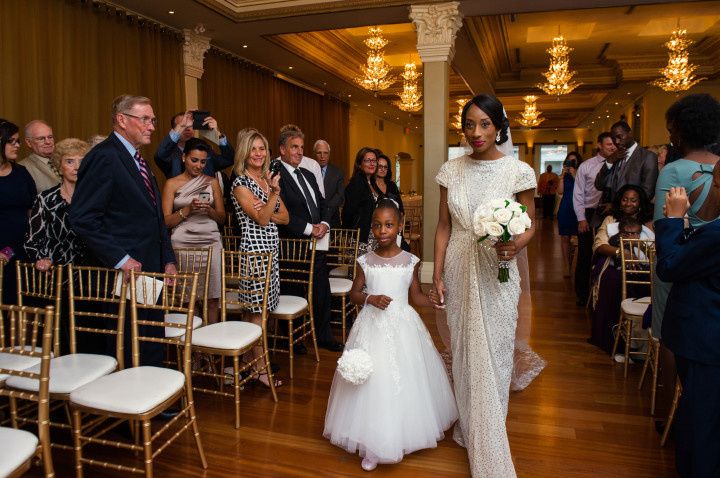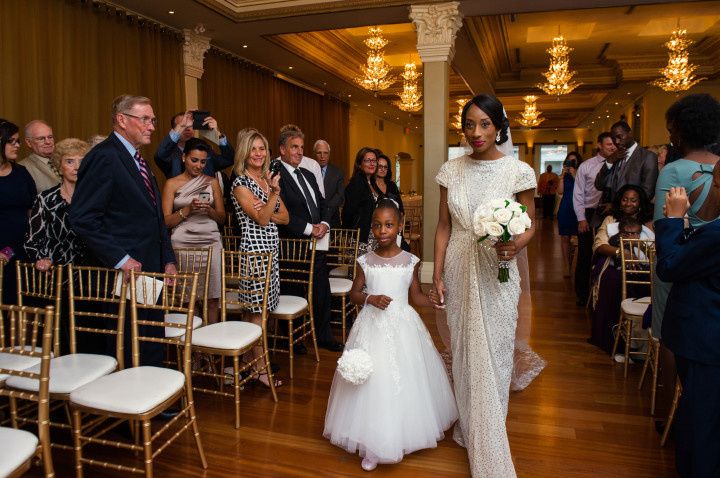 Photo: Lisa Mark Photography
If all weddings happened as they're portrayed on the Hollywood screen, you'd walk down the aisle arm-in-arm with your father—and you and your betrothed would later drive off into the sunset surrounded by a spray of fireworks as the credits roll. But for some brides and grooms, the traditional father-daughter walk down the aisle isn't part of the real-life script. No need to worry. More and more couples are finding alternative options to this tradition.


Try one of these wedding processional ideas—or come up with a new tradition all your own!
Walk with another family member.
If your father isn't able to walk you down the aisle, but it's important to you to continue with tradition, another cherished family member is a nice option. That's what Jana of Santa Barbara did at her wedding. "I had my brother and my mom walk me down the aisle because my dad passed away," she says. "My brother is the spitting image of my dad and they were very close, so I thought it was particularly fitting." If you have children of your own, you may choose to have them escort you down the aisle.


Go it solo.
There's no rule that says you have to have someone accompany you down the aisle. And a solo walk down the aisle can even make a statement, says Elaine, a bride from Washington, DC. "It was such an empowering and monumental decision for me because it symbolized to me the journey I was about to take all on my own," she says. "Despite being surrounded by loved ones, the reality is, marriage is a journey you take all by yourself. Walking myself down the aisle was a symbol of the journey I was committing to taking."


Skip the aisle all together.
The all-eyes-on-you walk down the aisle can be intimidating for some. Don't stress. A number of aisle-free options are trending of late. A circular ceremony configuration puts guest seating in a spiral around the couple, effectively eliminating the aisle. You can walk to the center without all the pomp and circumstance. Or you and your wedding party can get in place at the ceremony site before you let the guests in. Essentially, make your guests walk down the aisle!


Walk with your partner.
A wedding is the first step in a lifelong partnership you and your betrothed are about to begin, so why not walk together? Skip the superstitions and do a first look before the ceremony – then join hands and walk down that aisle into your new life together!


Add your mom to the mix.
Perhaps you want to honor your father with the walk down the aisle, but you don't want to leave your mom out (after all, she likely did just as much work, if not more, raising you!). Linking arms with both parents is another popular option. "My dad is great, but in terms of life advice, emotional support, all that stuff, my mom was on the front lines," says Marjee, another DC bride. "I thought it was unfair to walk down the aisle with my dad alone when she worked overtime being a mom with a job outside the house. I wanted the symbolism to be more about growing my family as opposed to one man 'giving' me to another man."