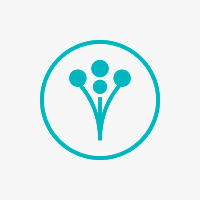 Katie Bianco is Virginia-based communicator with experience in writing, reporting, copywriting, and public relations. Throughout her career, Katie has focused on everything from business and tourism to weddings and luxury goods. Katie contributed to brands like WeddingWire during her time as a freelance writer and reporter. She is currently an Editor for Northern Virginia Magazine.
Experience
Katie's role as a reporter for Capital News Service through her master's program led to her work being picked up and published by The Washington Post, The Washington Times, Foxnews.com, and The Baltimore Sun. From 2007 to 2011 Katie worked as a freelance writer, which allowed her to contribute wedding planning content to WeddingWire. Then, while working for luxury media company Modern Luxury as a Senior Editor, Katie assisted with the inaugural print issue of Modern Luxury Weddings Washington. Katie currently serves as an editor for Northern Virginia Magazine.
Katie is the author of the second edition of 100 Things to Do in Washington, DC Before You Die, published by Reedy Press.
Education
Katie received a Master of Journalism degree from the University of Maryland and a Bachelor of Science degree in Communications from Boston University.
Articles published by Katie Bianco