8 Pre-Wedding Outfits All Brides Need
Your wedding day isn't the only time when you'll need something to wear as the bride. Be sure to have outfits for these pre-wedding activities as well.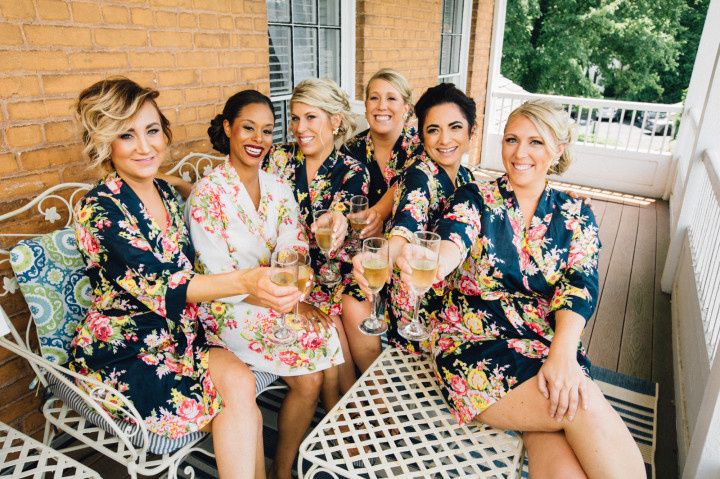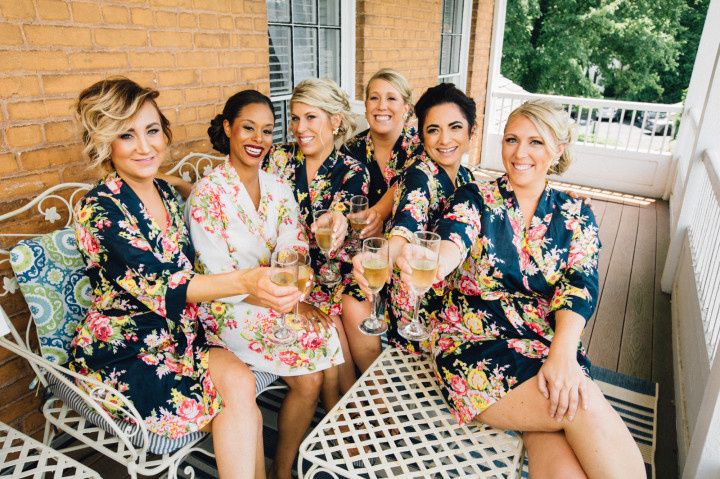 You've likely been dreaming about your wedding dress ever since you slipped on your engagement ring (or maybe even before that!), but the perfect wedding dress isn't the only attire you'll need to consider as you plan your big day. Once you've committed to that walk down the aisle, your friends and family will want to throw you ALL the parties. From the engagement party to the post-wedding brunch, these are eight wedding festivities where you may want to up your bridal fashion game.
Here are all the pre-wedding outfits you'll definitely need prior to your walk down the aisle.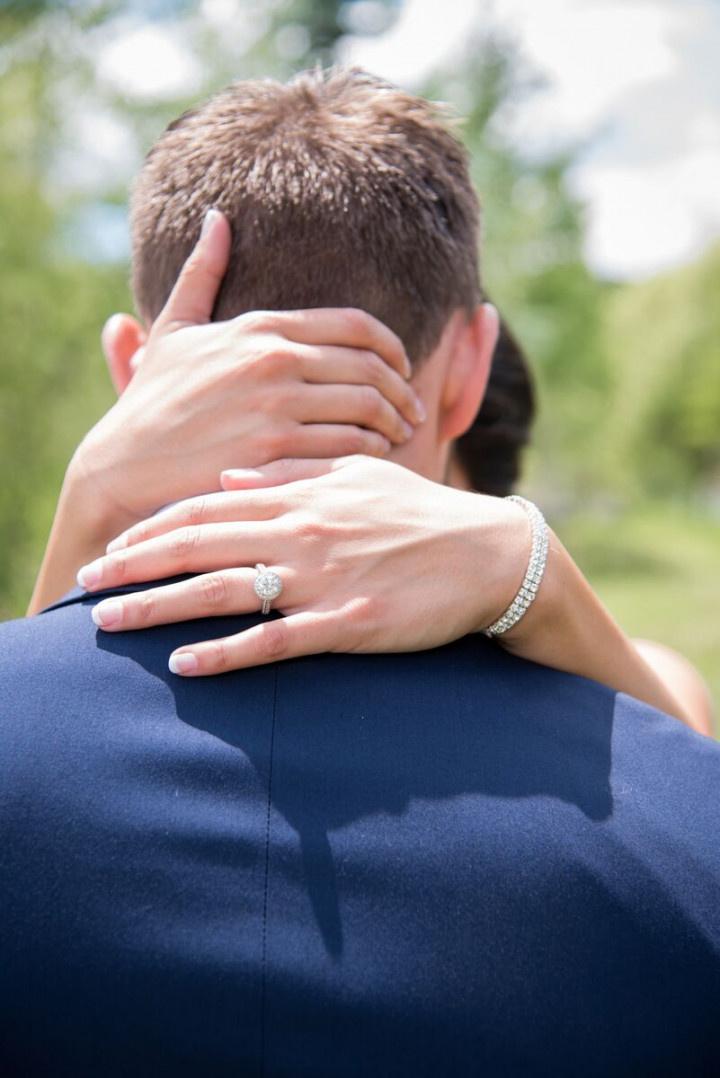 Engagement Party
Congratulations, you're engaged! Shortly after you share the good news with friends and family, an engagement party is usually in order. This is typically the first affair you'll share as a betrothed couple. While engagement parties can run the gamut from formal to low key, it's a good idea to coordinate your wardrobe with your soon-to-be spouse. No, you don't have to color coordinate, but do make sure you're both dressed appropriately for the fanciness (or not) of the affair.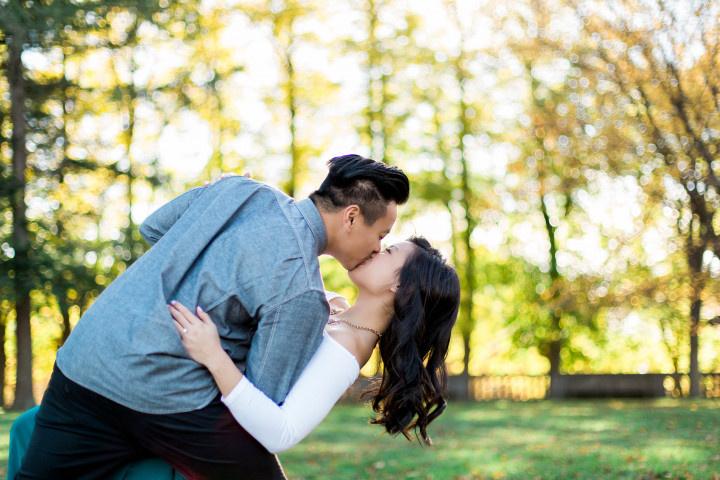 Engagement Photos
Another event to add to your calendar early on in your engagement is your official photos. Many couples use these engagement photos in their save the dates, for engagement announcements in the local newspaper, on social media or displayed at the wedding reception. With that in mind, it's a good idea to consider the style of your wedding, as engagement photos are one of the first things to set the tone. Know you want your save the dates to have a pink color palette? Perhaps wear a dress that color coordinates. Saying your "I dos" at a tropical destination wedding? Start the theming early and wear a beach-appropriate sundress.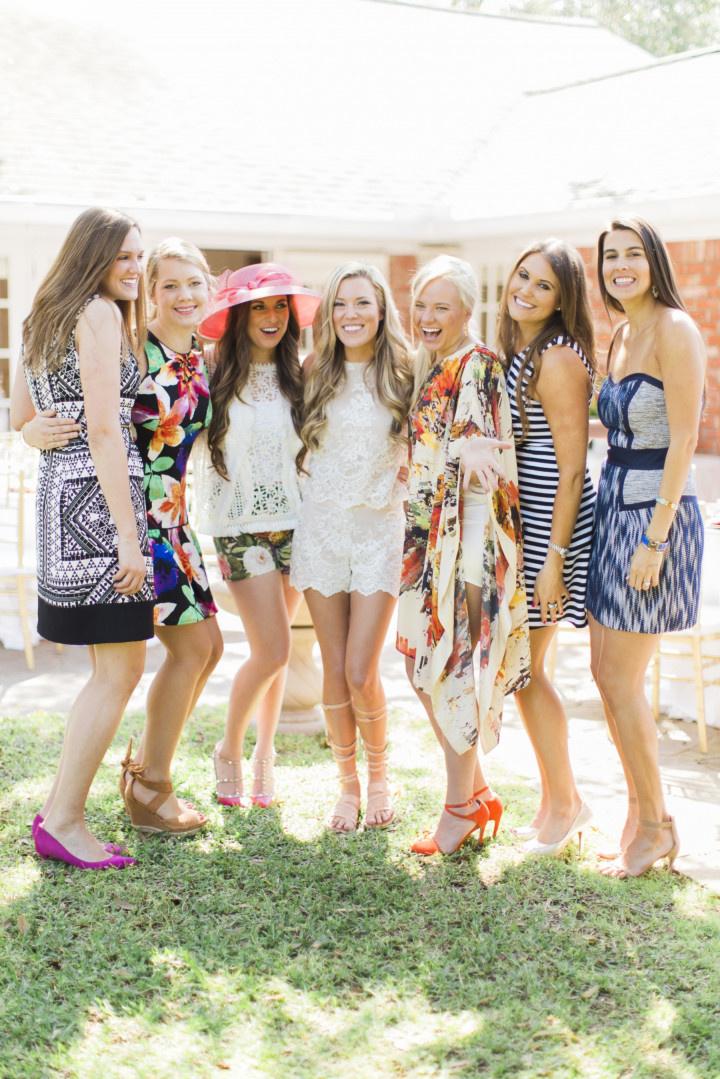 Bridal Shower
If you're going to wear white to any wedding events besides your actual wedding day, the wedding shower is a great option. You're the star of the show and wearing white is the best way to stand out at the event and in photos. Whether you go with a delicate frock that mirrors your wedding dress or wear a modern take on wedding white, the shower is a fun opportunity to show off your bridal-inspired fashion. Of course, white isn't a must-wear for anything, even your bridal dress!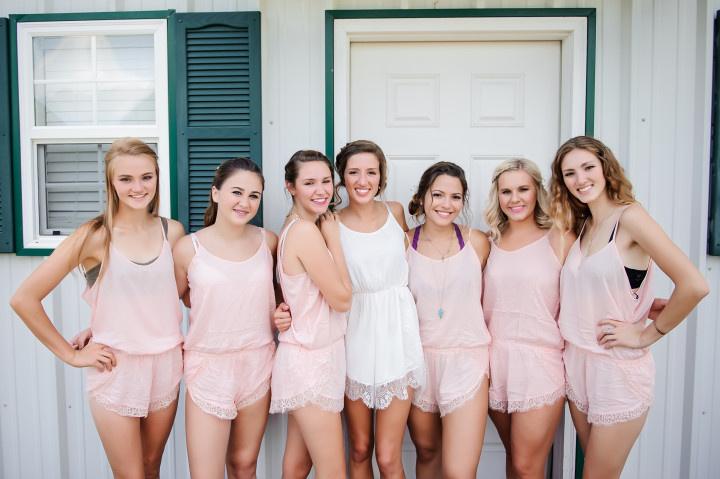 Bachelorette Party
On the flip side, your bachelorette evening (or weekend!) is a chance to live it up with a little black dress or another night-on-the-town outfit. Your friends may want you to wear something that identifies you as the bride (or groom), so pick an outfit that pairs well with a sash or silly plastic crown.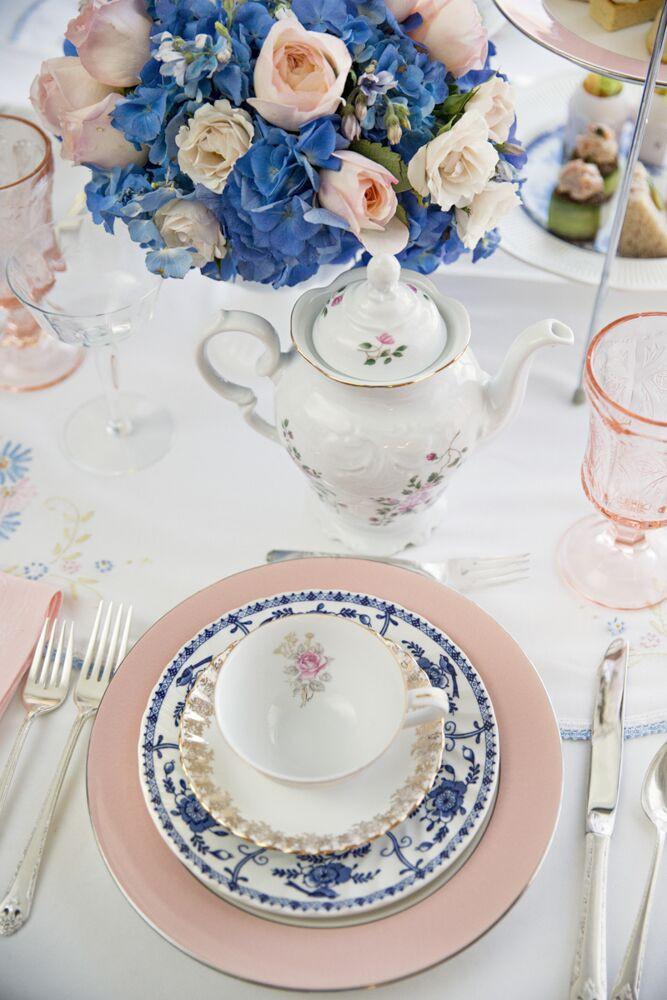 Wedding Party Tea
The day before the wedding is a flurry of activities, oftentimes including a traditional luncheon or tea to thank the bridesmaids. This is a great time to pass out any presents to your girl squad, as well as any other important women attending the wedding. If you go the formal tea route, a daytime dress or suit is in order for this event.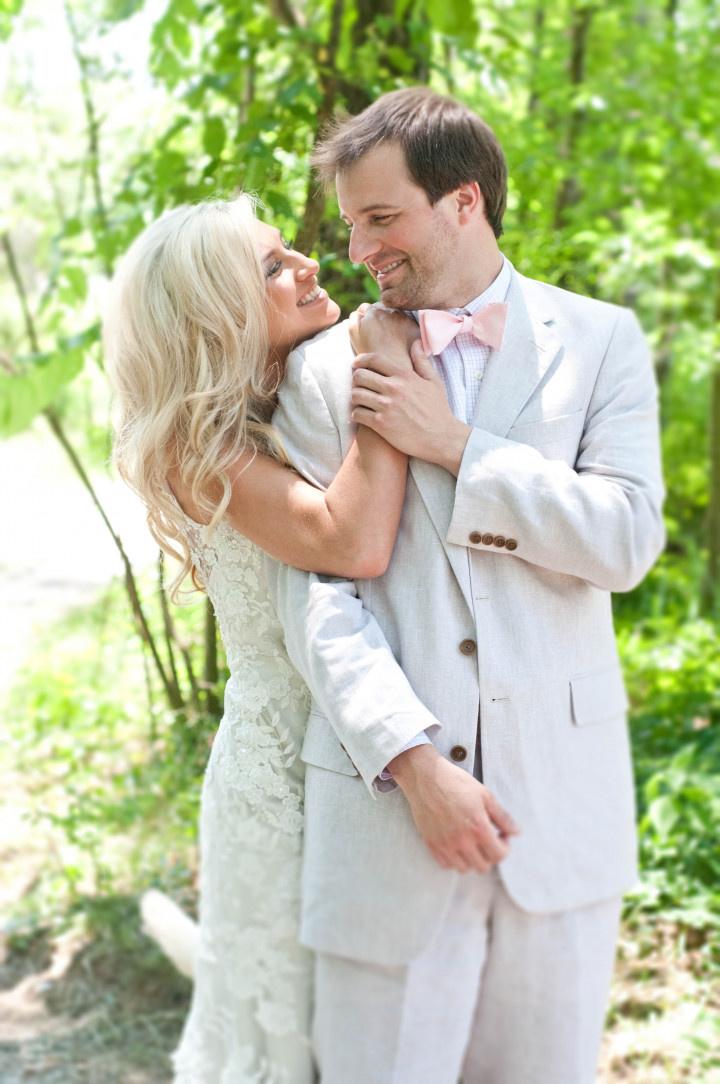 Rehearsal Dinner
Costume change! Depending on the varying degrees of formalness at your bridal luncheon and rehearsal dinner (most likely on the same day), you can decide if you can wear the same outfit to both—or need an excuse to add another ensemble to your shopping list. The dress code at rehearsal dinners runs the gamut from casual barbecue to formal dinner. Make sure you ask the host or venue what to expect and, like at your engagement party, coordinate with your soon-to-be-spouse accordingly.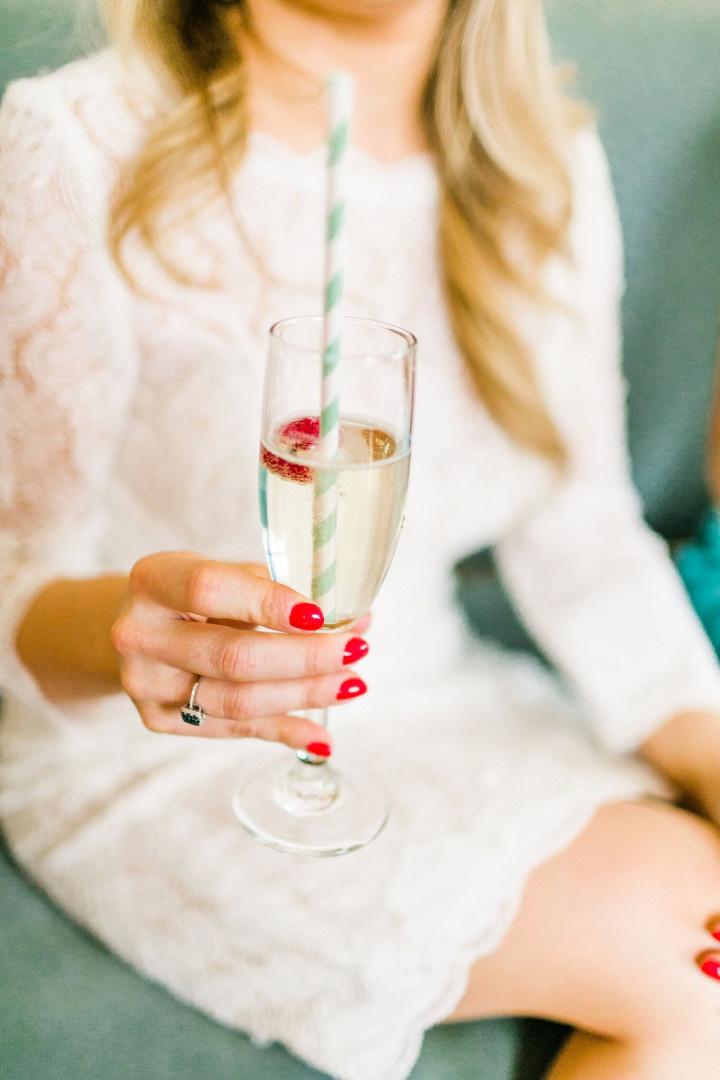 Post-Wedding Brunch
You're married! More than likely, you'll want to lounge in bed with your new spouse until late morning, but if you have out-of-town guests, one final event is a nice gesture. For the most part, the post-wedding brunch is rather casual because everyone is still recovering from the champagne toasts from the night before. But it's important to remember that, like your wedding, you and your partner are the hosts for the brunch (even if someone else sent out the invites and foots the bill). You're still the main attraction, so put your best foot forward with something fashionable for mid-morning omelets.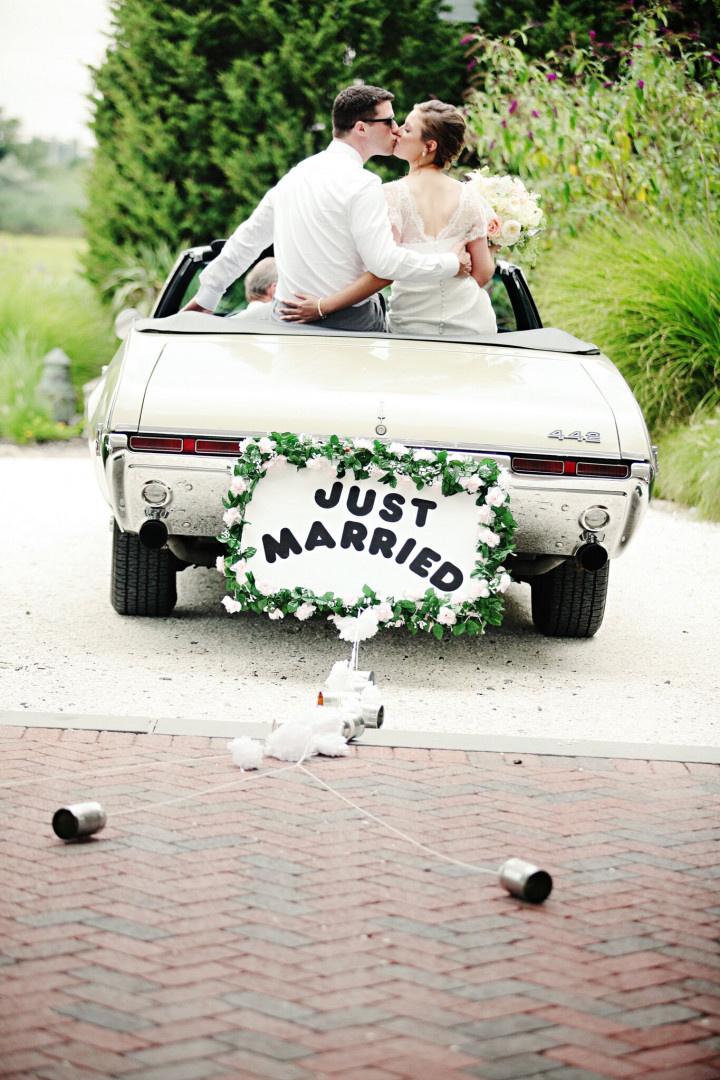 Honeymoon
So much time goes into getting to the finish line that is the wedding day, and it can be easy to overlook the honeymoon packing list. But planning what you'll wear on your honeymoon—whether it's a restful tropical respite or an active sightseeing sojourn—can be a fun way to get some downtime throughout your engagement. Stop, take a breath, and fantasize about what you'll wear while you hold hands with your spouse and watch the sunset wherever in the world your honeymoon takes you.