How to Host an Awesome Post-Wedding Brunch
Trying to plan a farewell wedding brunch? We've covered everything you need to know in order to host the perfect post-wedding brunch.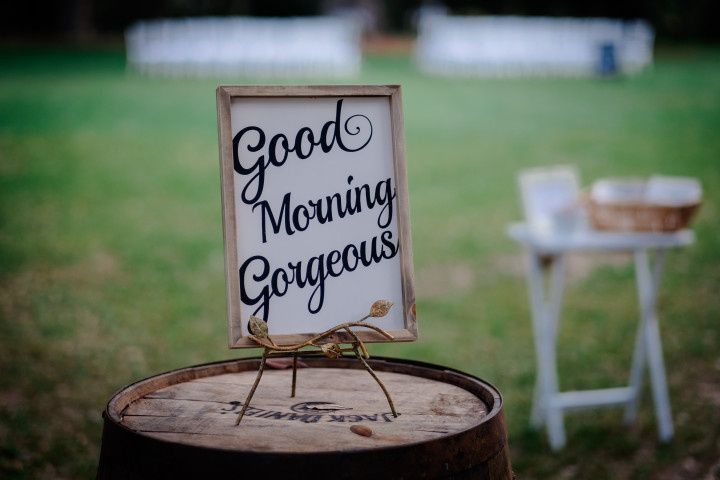 Typically thrown by the bride's parents, but can also be hosted by the couples themselves, a post-wedding brunch is a great way to wrap up a fun-filled wedding weekend. Newlyweds can mix and mingle with their guests one last time and also say thanks before they head off to their romantic honeymoon. It also gives everyone a chance to recap the wedding festivities, exchange stories, and share favorite moments from the evening before. However, you'll want to make sure this farewell wedding brunch isn't just another party guests have to attend, but instead is a wedding festivity that everyone looks forward to the day after the big day. From where to host the post-wedding brunch to when it should start, we've got your back on how to gather everyone for one last celebration.
Here are several tips for throwing a post-wedding brunch that everyone will want to attend.
Choose a convenient location
Whether you plan to host the post-wedding brunch at a restaurant, country club, your home, or elsewhere, it's important to choose a location that's as easily accessible as possible for guests. Choose a place in the center of town, somewhere close to the wedding venue, or, if you have a lot of out-of-town guests staying in hotel room blocks, reserve at location at their hotel.
Be flexible with timing
When choosing the start time of the farewell wedding brunch, it's important to take into consideration when the wedding ended the evening before. Scheduling a post-wedding brunch too early can leave a lot guests (and most importantly the couple) without any time for some r&r after the night's festivities. We suggest not determining a firm start time ("please arrive at 9 a.m."), but instead provide a window for guests to come and go at their leisure ("brunch will be served from 9-11 a.m."). This makes it more likely that every guest will get a chance to chat one-on-one with the newlyweds, prevents overcrowding, and makes it more convenient for guests to attend — especially those out-of-towners who have flights to catch.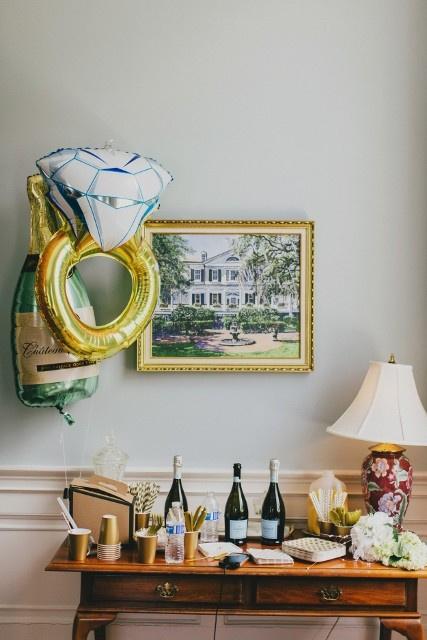 Spread the word
Thankfully, there are no set rules for how you invite guests to a post-wedding brunch. You may opt for an informal method like adding the information to the "events" tab on your wedding website or sending an e-invitation, or you may choose a more formal method like including an enclosure card in the wedding invitation or sending a separate invitation by snail mail. It's really just up to host and the couple! When in doubt, let the feel of your event inform your approach.
Set a delicious menu
Guests are coming for the company, so we like the idea of offering a few crowd-pleasing menu items that are easy to nosh on while mingling. Think bagels with assorted toppings, quiche cups, mini waffles, premade parfaits, and fruit salad kabobs. These types of hand-held foods are easy to eat and serve at any type of farewell wedding brunch. We also suggest mixing in sweet and savory items to ensure there's something for everyone. And don't forget to offer beverages like assorted juices, coffee, some bubbly, and, most importantly, plenty of water to go around.
Re-use wedding decor
Give those gorgeous floral arrangements from the previous evening the extra face time they deserve and reuse them for the farewell wedding brunch! Choose a few centerpieces, garlands, or other blooming displays to save for the post-wedding brunch and you won't have to purchase any more decor items. Just makes sure you store any florals with plenty of water, so that they can still be fresh for the following morning. You also don't have to use them all—just pick a few favorites and donate or gift the rest.
Disclosure: This post contains affiliate links, some of which may be sponsored by paying vendors.