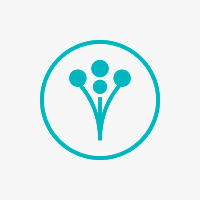 Stephanie Hallett is a lifestyle journalist originally from Toronto and currently residing in Los Angeles. She got her start in wedding-related content and has written for WeddingWire, but she has also covered everything from politics to finance. Stephanie is currently the Senior Personal Finance Editor at Business Insider, where she manages the storytelling team and freelancers as they write about budgeting, insurance, wealth gaps, and more. Stephanie recently wrote her first book.
Experience
Stephanie worked as the Editor of Huffington Post Weddings before returning to school to get a master's degree in Journalism. Stephanie then worked as a Research Editor for Ms. Magazine and freelanced in digital women's and lifestyle spaces. She has written for WeddingWire, HelloGiggles, The Huffington Post, BuzzFeed, Pacific Standard, Ms., and more. Stephanie transitioned into a Weekend Editor and Contributing Writer position for HelloGiggles and was eventually promoted to Senior Lifestyle Editor. Stephanie started at Business Insider as a Personal Finance Editor and is currently the Senior Personal Finance Editor.
Stephanie's first book, Healing with Red Light Therapy, was published by Ulysses Press in 2020. Stephanie also has an essay included in the Lambda Literary Award-nominated anthology Here Come the Brides! Reflections on Lesbian Love and Marriage, co-edited by Michele Kort and Audrey Bilger.
Education
Stephanie received both a Bachelor of Arts degree in Women's and Gender Studies and a Master's Degree in Journalism from the University of British Columbia.
Articles published by Stephanie Hallett