What NOT to Wear to a Wedding
There are a few rules to keep in mind when dressing for a wedding.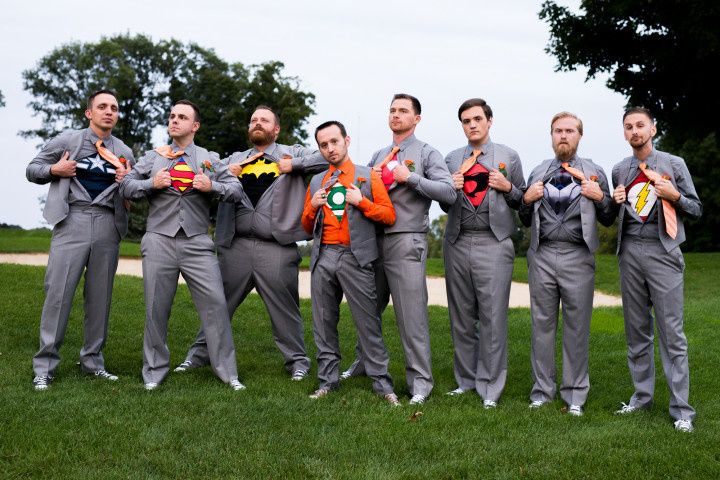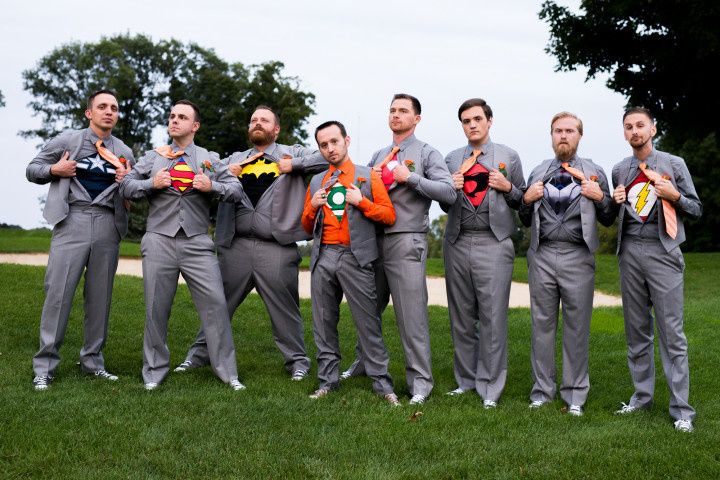 Photo: Brett Loves Elle Photography
In our humble opinion, dressing up for a friend or family member's wedding is a total blast. You get to pull out your prettiest dresses, most fabulous suits, or the cufflinks you wear only once a decade, and show them off to the people who know you best. Sounds pretty great to us.

And while it's important to always dress in a way that feels comfortable for you, suits your personal style, and follows the dress code, there are a few rules to keep in mind when dressing for a wedding. You want to look your best and have fun, not be worried about offending the couple or ruining their wedding photos.


So read on for our best advice on what not to wear to a wedding!

White

This one's probably pretty obvious, but the only person in the room wearing white should be the bride. Unless the couple pulls a Solange Knowles and has an all-white wedding, any guest choosing to wear a dress should steer clear of white and off-white shades.

A bridesmaid dress

We know, we know, you've been a bridesmaid at so. many. weddings. and you've got all those pastel dresses jammed in the back of your closet. But unless you've found a way to style an old bridesmaid dress that totally transforms its bridesmaid-y vibe, then we suggest saving those frocks for other, non-wedding occasions. You don't want to be mistaken for a member of the bridal party, or look out of place in wedding photos.

Denim

To put it simply, denim is too casual for a wedding. Unless you're going to a country wedding where denim is expected, or a casual wedding where the marrying couple has said "anything goes," swap out your jeans for slacks or a nice pair of trousers, add a nice blouse or dress shirt, and you're good to go for a semi-formal affair.

Shorts

This one applies to both men and women, though women might be able to get away with a patterned romper and nice shoes at a summer wedding. Leave your denim and cargo shorts at home, though, they're never welcome at a wedding.

Flip-flops

The marrying couple may put out a basket of flip-flops for guests to wear as things pick up on the dance floor, but you never want to start out in a pair of old rubber flip-flops. A pair of dressy sandals is absolutely fine, but leave your Old Navy flops and your Havaianas at home.

A ball gown or tuxedo, if the wedding is casual

While it's never good to be under-dressed at a wedding (over-dressed is always better) going too over-the-top formal at a more casual wedding will leave you feeling self-conscious and out of sorts. Pay attention to the dress code information on the invitation — a couple will usually indicate whether their event is black tie, semi-formal, casual, themed or otherwise — and if in doubt, ask the maid of honor or best man what would be most appropriate.

Sweats, athleisure apparel and sneakers

This should go without saying, but with the rise of athleisure over the last few years, leggings and sneakers have begun to make more and more frequent appearances at weddings. So we'll say it once and for all: Unless the couple specifically asks guests to wear gym clothes, avoid them. You can wear them every other day of your life, put real pants on to attend your best friend's wedding.

Neon

While pops of color and bold prints are great for a wedding, true neon is a little over-the-top. It will stick out like a sore thumb in wedding photos, and pull attention away from the marrying couple. Choose a more subdued shade of the same bright color if you're drawn to bold hues.