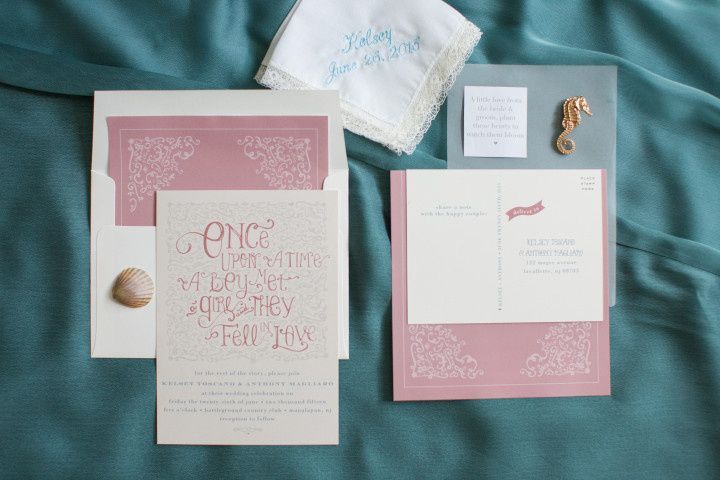 Photo: Tina Elizabeth Photography
These days, many couples don't include attire instructions on their invitation, which can make it difficult to figure out what to wear to a wedding with no dress code. Do you go super-fancy or keep it casual? It turns out that there are actually lots of subtle clues you can look for to help you choose an outfit for the big event.


Here are six things to check that will help you figure out what to wear to a wedding with no dress code.
The Wedding Website
Chances are the couple has a wedding website where they're storing all the extra information they couldn't fit on the paper invitation. The couple may have chosen to leave the dress code details off their invitation to avoid overwhelming people—take a look at the wedding website to see if there's a dress code for the wedding listed.


Invitation Style
Even if there's no dress code on the wedding invitation, take a look at the invite to see if you can get a read on the tone of the wedding. If it's thicker cardstock in a neutral color, and there's minimal design besides a fancy calligraphy, chances are it's a fancier fête. Stationery with colorful graphics and patterns will likely have a more relaxed dress code.


Season
When it comes to deciding what to wear to a wedding with no dress code, think about what time of year the wedding will take place. If it's a fall date, chances are a strapless, short dress is not the ticket. Opt for something with more coverage, such as a tea-length dress. On the other hand, if the couple is tying the knot in July, a long-sleeve lace gown probably isn't the best option.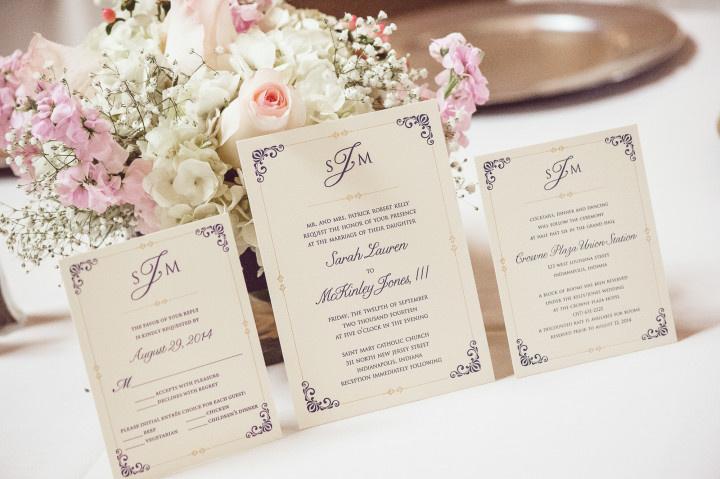 Photo: Jessika Feltz Photography
Venue
Where exactly is the couple getting married? The location can tell you a lot about the formality of the event. If the celebration is happening in a ballroom at an upscale hotel, you'll want to err on the side of black tie attire to keep in line with the formal tone. Think high necklines and longer hemlines. If it's an outdoor backyard wedding, on the other hand, feel free to experiment with something more casual.


Time of Day
Is the wedding in the morning of the evening? When deciding what to wear to a wedding with no dress code, the time of day can help you pick a color scheme for your attire. If the wedding takes place after sunset, opt for a richer color palette (navy and plum are stylish alternatives to black). Feel free to add in poppier colors, such as bright pinks and blues, for a daytime celebration.


Place of Worship
If the couple is exchanging vows in a house of worship, err on the side of something more conservative. It's best to cover your shoulders (bring a cardigan if the dress you plan to wear is strapless) and don't let the hem rise too far above your knees.


Ladies 
If you're trying to figure out what to wear to a wedding with no dress code, you pretty much can't go wrong with a knee-length cocktail dress in a structured fabric. Keep the neckline high in case the crowd skews more conservative, then add a statement necklace or pair of earrings to make the look uniquely yours.


Gentlemen 
Opt for a dark suit (black, charcoal, or navy blue) and don't forget the tie—you can always take it off. Save the khaki suit or colorful jacket for a time when you're more sure of the dress code.