8 Ways to Get Guests to Mix and Mingle
Worried guests won't mix and mingle? Here are eight ways to get them to connect!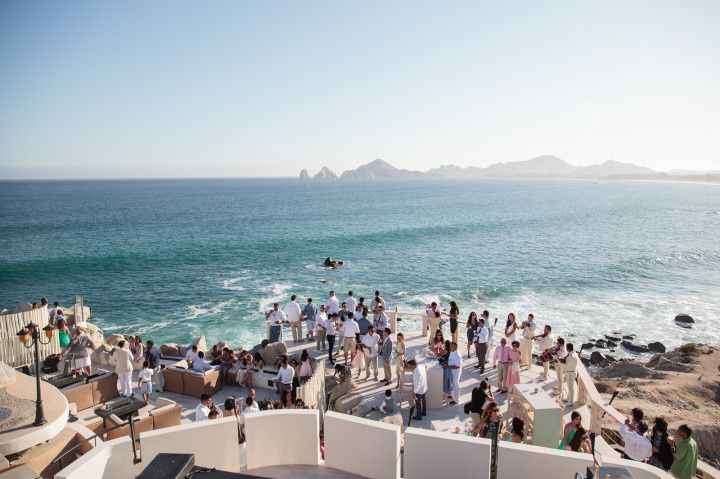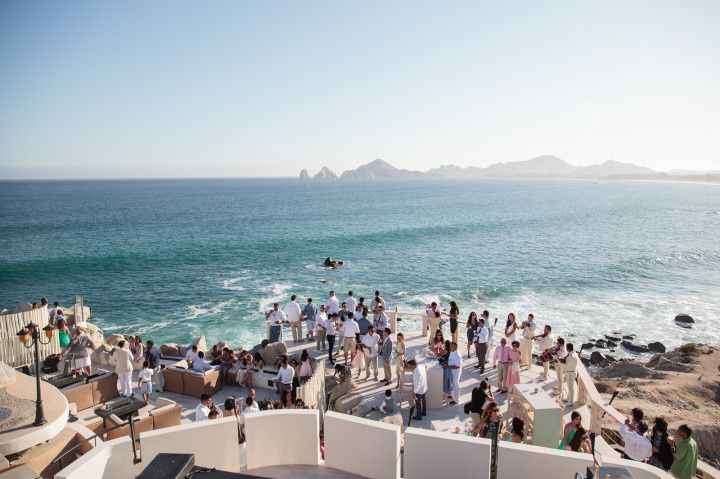 Photo: Anna Gomes Photography
Your wedding is one of the biggest days of your life not only for you and your soon-to-be spouse, but it also may mark the first time many of your family members and friends are meeting each other. Worried they won't mix and mingle?


Here are eight ways to get guests to connect:

Don't assign sides at the ceremony
Instead of having the bride's side sit on the left, and the groom's side on the right (or the opposite for Jewish weddings), place a chalkboard sign at the ceremony with the phrase, "We ask that you please pick a seat and not a side." This allows guests to realize what the wedding is all about: two families becoming one. In addition, it advises them that they're not limited to one side or the other, so it should ease the stress of the dreaded decision-making process.

Pre-ceremony cocktail hour
Typically, cocktail hour happens in between the ceremony and reception, but you could adjust the schedule so that it happens first! Guests can be greeted with a glass of champagne to enjoy while they wait for you to walk down the aisle—Lauren Conrad style. Then, they can do a congratulatory toast after you've been announced as newlyweds. Another option is to extend cocktail hour, if it takes place between the ceremony and reception. Guests can enjoy heavier hors d'oeuvres at a more leisurely pace; it also encourages you and your S.O. to make an appearance post-photos too!

Provide lawn games
Cocktail hour isn't complete without lawn games (i.e. corn hole, giant Jenga, and bocce ball to name a few of our favorites). There's no need for guests to just stand around. Everyone should feel encouraged to participate, especially when entertainment is available!

Have escort cards and place cards
Even though we recommended no seating plan at the ceremony, we do recommend assigning seats at the reception. Why? Because you can control where everyone sits. While you should seat people based on who they know at the reception, feel free to mix up the placement of the tables so that guests can meet new faces.

Serve a family-style dinner
In lieu of a plated or buffet dinner, you should opt to serve a family-style meal. This creates an intimate, casual atmosphere for people. Plus, they won't have to leave to refill their plate! It forces them to talk until it's time for the speeches.

Ask the DJ to play music for all ages
The age of your guests could range from children to grandparents, which means that the DJ should play a wide range of tunes. Songs from past decades are great for earlier in the night—save the rowdier Top 40 tunes for the final hours of the evening.

Create a lounge area
Now, not everyone is going to want to dance! In hopes of keeping everyone's feet happy, create a lounge area that feels more like a home away from home—warm and welcoming. Family and friends will be able to interact with guests that weren't at their table.

Host an after-party or morning-after brunch
Continue the festivities with an after-party or morning-after brunch with family and friends. It gives guests the opportunity for proper goodbyes. (Or a bridesmaid finally getting a groomsmen's cell phone number!)