The 24 Best Destination Wedding Locations, Hands Down
Choosing a destination wedding location can be tough—but we're here to help narrow it down. Check out the top 24 destination wedding locations, and learn what makes each unique.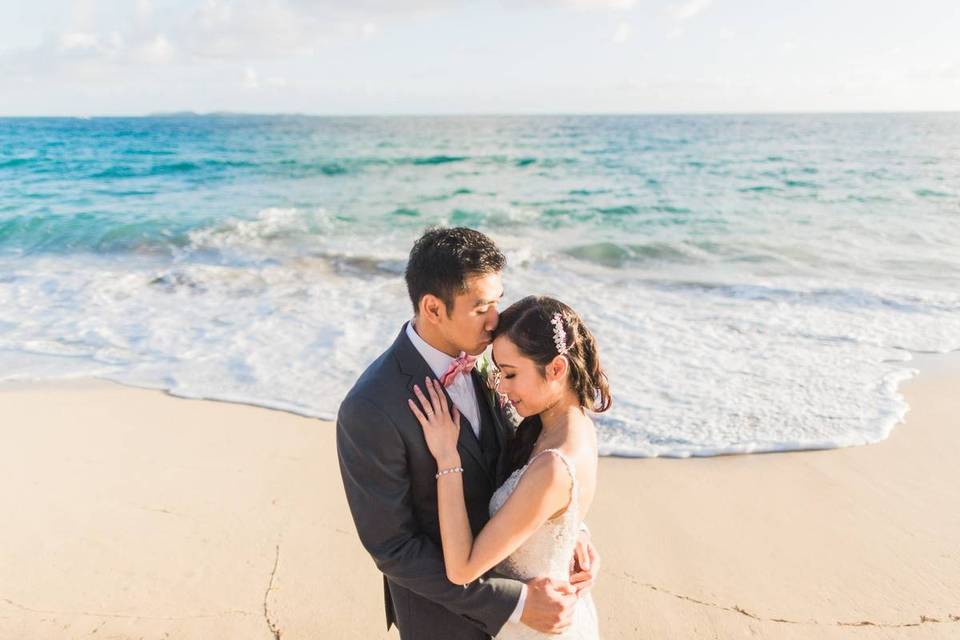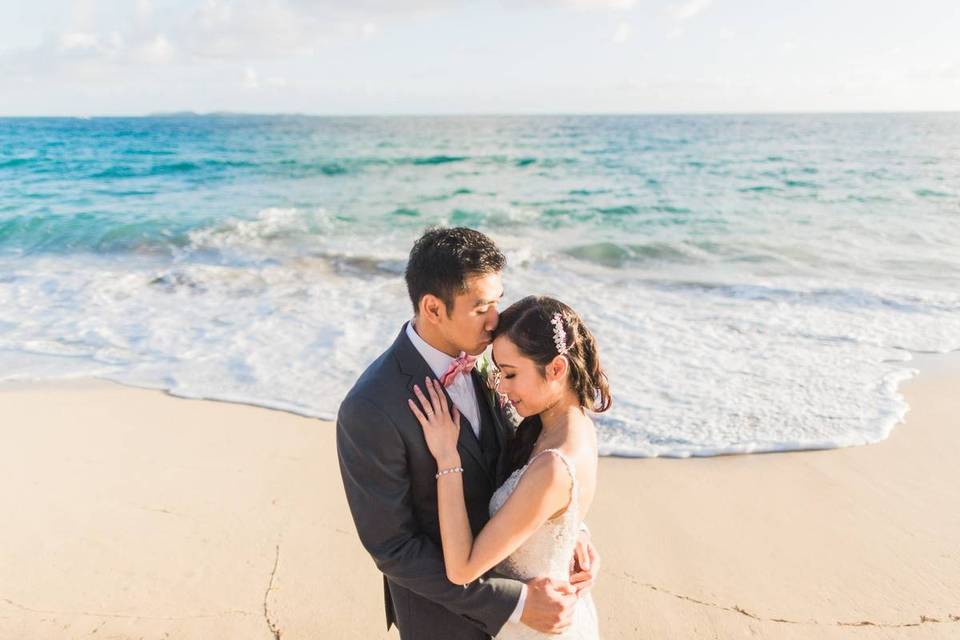 When it comes to browsing destination wedding locations, the world truly is your oyster. However, there are some spots that are more popular than others. In particular, 22 percent of couples planning a destination wedding choose a tropical locale for their big day. If you're living in the U.S., this means that the Caribbean and Mexico are likely your best bets for beachy destination wedding locations—they're far away enough that they feel like a vacation, but not too far so your guests can travel to them relatively easily. Check out this list of the best destination wedding locations to help you start finding the perfect spot for your special day.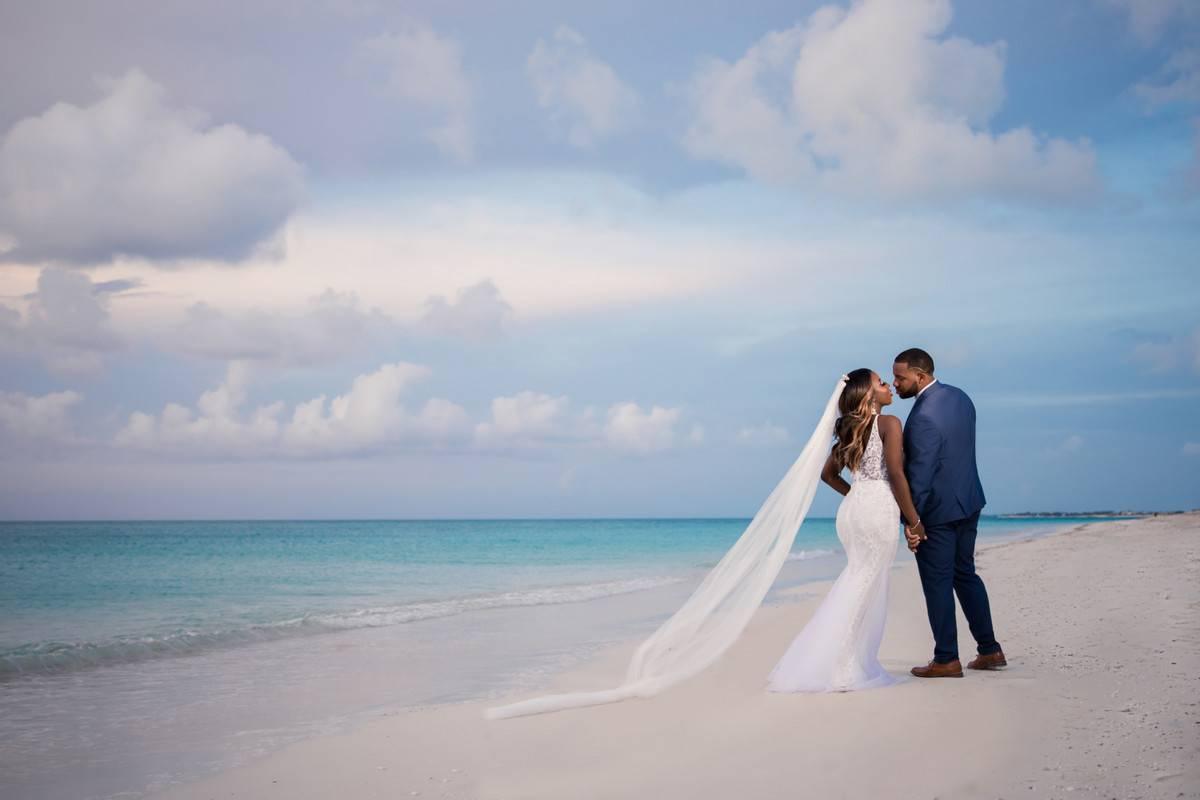 Caribbean
With 28 island nations and over 7,000 individual islands in the Caribbean, there are a lot of Caribbean destination wedding locations to choose from. The islands listed below are among the most popular because of their natural beauty, of course, but also the variety of accommodations, ease of travel, and available wedding venues and vendors.
Jamaica
You'll love the laid-back vibe of this Caribbean destination wedding location. With convenient direct flights from major travel hubs, luxurious and affordable accommodations, and incredible scenery, it's easy to see why so many couples choose a Jamaica destination wedding.
Puerto Rico
The rich history and culture of this destination wedding location make it quite appealing to engaged couples and their family and friends. And because it's a U.S. territory, Americans won't need a passport to enter for your Puerto Rico destination wedding.
Aruba
It's a bit of a longer flight from the U.S. but if you don't want to worry about the risk of a hurricane, Aruba is the destination wedding location for you. You'll love the combination of Aruba's beautiful beaches and a European vibe.
Dominican Republic
The natural beauty in the Dominican Republic is positively breathtaking, from the tropical rainforests to the dreamy beaches. If you and your guests are the adventurous types, you'll appreciate the variety of activities to enjoy during a Dominican Republic destination wedding weekend, from zip-lining to sailing and more.
St. Lucia
If you're looking for a Caribbean destination wedding location with a truly unique landscape, get thee to St. Lucia! Of course, there are sandy beaches and clear waters but what makes St. Lucia truly special for a destination wedding are the two famous mountains on the island's west coast, known as The Pitons. Not only are The Pitons spectacular, they're also an ideal wedding photo backdrop.
Bahamas
You'll love the wide variety of destination wedding locations and venues on this island, from all-inclusive resorts to more intimate villas and cottages. You can host a Bahamas destination wedding that's elegant and glamorous or laid-back and beach-casual.
Turks and Caicos
Looking for a totally unique destination wedding location? Check out Turks and Caicos, a collection of 40 coral islands, featuring luxurious resorts and a romantic tropical setting for your special day.
U.S. Virgin Islands
By hosting your wedding on one of the U.S. Virgin Islands, you and your guests will be able to travel without a passport and still feel worlds away. Whether you choose St. Thomas, St. James, or St. Croix as your destination wedding location, you're love the culture, cuisine, and especially the incredible white-sand beaches.
Barbados
This destination wedding location is ideal for couples on a budget. The British influence gives this island a unique vibe, and there are a variety of Barbados wedding venues to choose from, whether you're hoping for a historic home, a world-class resort, or an intimate hotel.
Antigua
Get ready for sun, fun, and adventure if you choose Antigua as the Caribbean island for your destination wedding. There's so much to explore, from the hiking trails to the historic landmarks. And as for celebrating your nuptials, there are several beach wedding locations that are absolutely ideal.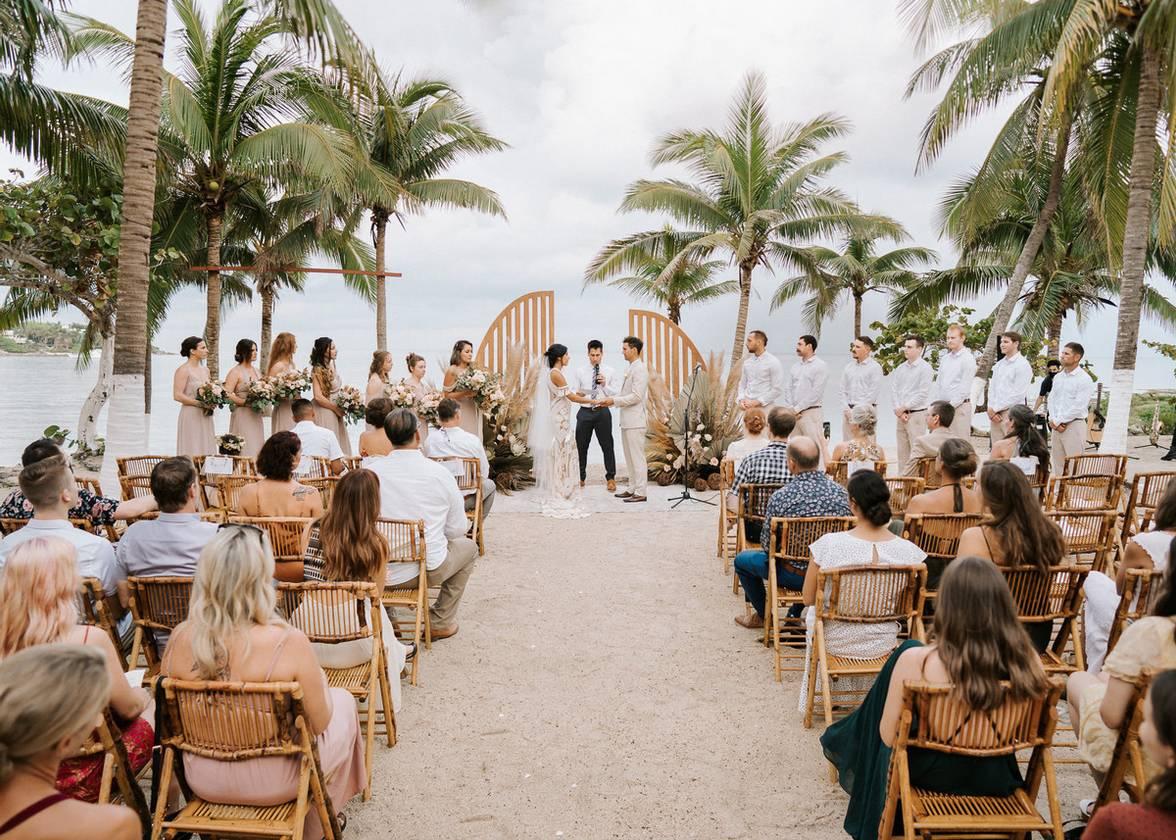 Mexico
It's no wonder that Mexico is one of the most popular destination wedding locations. From the proximity to the U.S. to the culture, the cuisine to the incredible scenery, there's no shortage of reasons to select a Mexican destination wedding. The only trouble you might face? Selecting the spot for your big day among the many amazing regions South of the Border. Here, we'll describe a few top destination wedding spots to help you decide.
Cancun
It's not just a party destination for spring breakers. Cancun is an ideal, romantic spot to host your destination wedding. You'll fall for the white-sand beaches, clear blue waters, and the amazing variety of resorts and venues to host your nuptials.
Tulum
Going for a relaxed, boho-chic vibe for your wedding day? Check out this coastline town on the Yucatan Peninsula, where you'll find historical ruins, lots of culture, and amazing beaches. Everyone on your guest list will find ample activities to enjoy, whether its exploring ancient ruins, rock climbing, diving, and more. Tulum is a truly an unforgettable destination wedding location.
Playa del Carmen
Couples looking for a dreamy, tropical destination will adore Playa del Carmen as a destination wedding location. Whether you'd like a big wedding at a grand resort or a smaller, more intimate beachfront space, you'll find your perfect venue here.
Cozumel
Warm weather, an array of undersea life, and affordable venues make Cozumel a spectacular destination wedding location. There are numerous all-inclusive resorts which make ideal venues and accommodations for your guests.
Riviera Maya
Located on the Caribbean coastline, Riviera Maya offers sunny skies and a variety of locations for your destination wedding. From an eco-park filled with wildlife to Mediterranean-style resorts, to relaxing beach hotels, there are wedding venues to suit every style and guest count.
Cabo San Lucas
Couples hoping to live like celebrities during their wedding getaway should definitely check out Cabo San Lucas as their destination wedding location. The beaches are pristine, the resorts are luxe, and the views are absolutely breathtaking.
Puerto Vallarta
This beloved destination wedding location on the Pacific Coast features stunning beaches, of course, but also lots of activities and vibrant nightlife. And because it's outside the hurricane belt on the Pacific Ocean, you can host your wedding at really any time of year in Puerto Vallarta.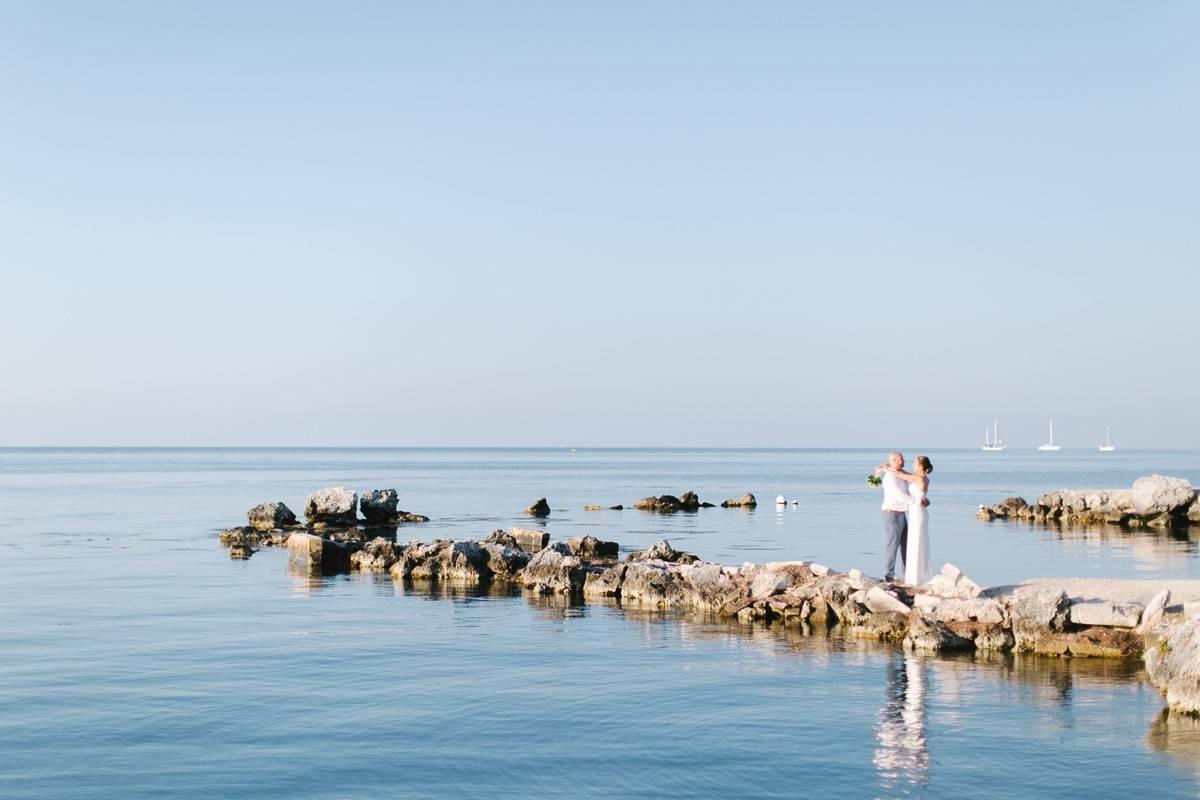 More Destination Wedding Locations
The Caribbean and Mexico aren't the only destination wedding locations to choose from. There are a few other popular locations either in or near the U.S. that you may want to investigate as well.
Florida Keys
The Florida Keys combines convenience with gorgeous beach scenery. Whether you're dreaming of a relaxed, toes-in-the-sand wedding ceremony or a glamorous event, the Florida Keys offers a wide variety of venues for your destination wedding.
Hawaii
If you live on the West Coast, Hawaii is a popular destination wedding location—and it's easy to see why. From the gorgeous mountain and ocean scenery to the Aloha vibe, you'll absolutely fall in love with Hawaii. Islands like Oahu and Maui offer a variety of resorts and event spaces to host your dream wedding.
Las Vegas
There are several reasons why Las Vegas is among the top wedding spots in the country. First of all, it's super easy to legally wed in Sin City—there's no waiting period so couples can wed immediately after getting their marriage license. And with lots of chapels, hotels, and other venues with wedding packages, it's easy to get married quickly or, if you'd prefer, take your time with the wedding planning process.
Napa Valley
Vineyard weddings can be totally magical—and you don't have to travel to Europe to host one. Napa Valley in Northern California offers a five-star experience, including some of the most stunning venues in the country, world-class food, top vendors, and much more.
Colorado
Not all destination weddings have to take place on the beach. Mountain wedding venues have become increasingly popular over the past few years, namely the ones in such Colorado locales as Aspen and Denver. Just think about the amazing wedding party photo you'll capture with the Rockies as your backdrop.
Bermuda
Located just a few hours away from East Coast cities like New York, Bermuda is an amazing destination wedding location for those who want to get away…but not too far away. The pink sand beaches are totally one of a kind (and photo-op-worthy!), and you and your guests will love experiencing the British culture.
Belize
Tourism is booming in this Central American nation, and for great reason. If your guests love sea life, they'll adore the many snorkeling and diving opportunities during your Belize destination wedding weekend. Plus, the weather is beautiful year-round, and there are lots of venues to choose from—including renting your own private island!