23 Winery Wedding Ideas for Anyone Getting Married at a Vineyard
Saying "I Do" at a vineyard or winery? Create a romantic setting for your nuptials with the help of these winery wedding ideas.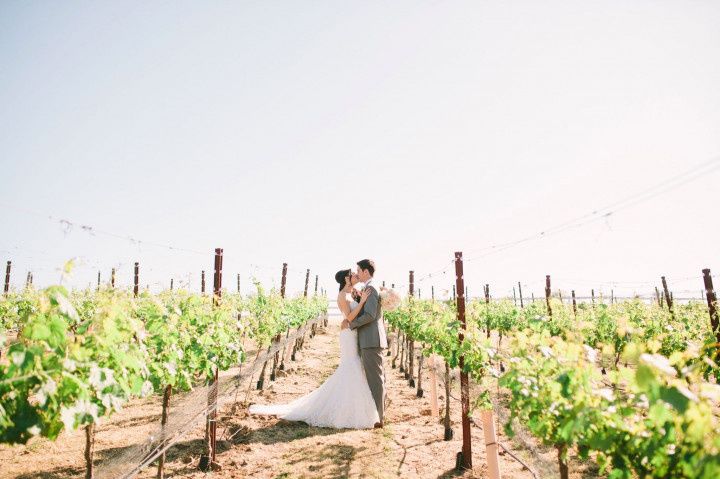 Whether you like reds, pinks, whites, or all of the above, it's safe to say that these winery wedding ideas are too pretty for any vino aficionado to resist. From wine color wedding decorations to cork signage and wine ceremony traditions, these details will effortlessly add a touch of romance and elegance to your winery or vineyard wedding.
Take a look at some of our favorite winery wedding ideas below.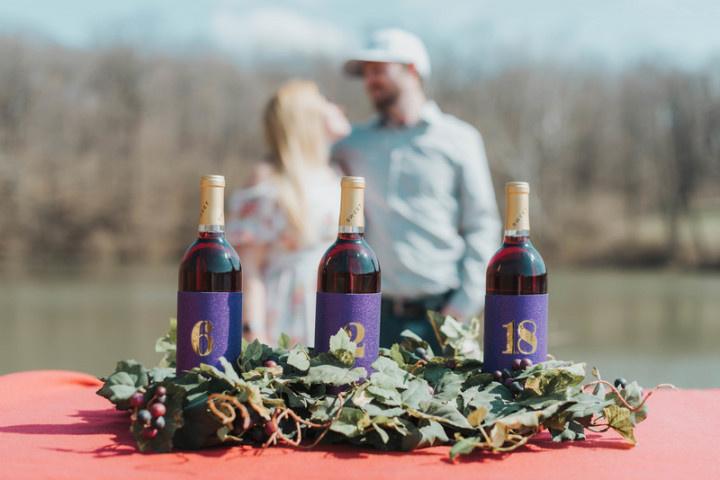 Save-the-Dates
Set the tone for your winery wedding starting with your save-the-dates! Let everyone know when to mark the big day on their calendars with a cute wine-themed announcement featuring custom labels with your wedding date.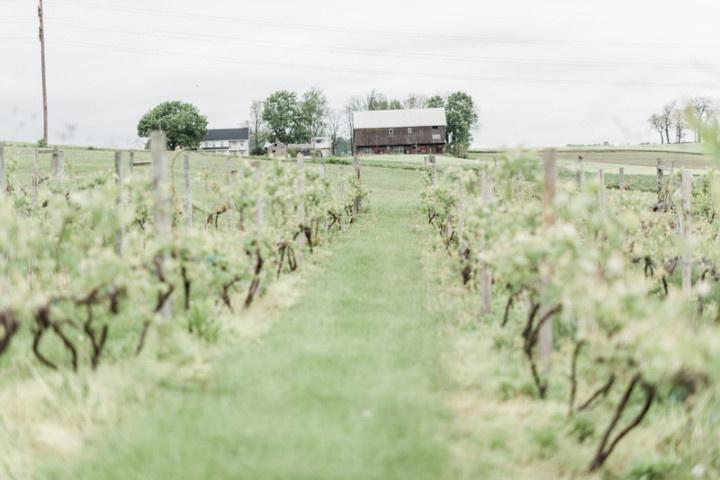 Vineyard Venue
If you eat, sleep and breathe wine, it only makes sense to host your wedding at a vineyard! Along with an inviting, laid-back ambience, these types of venues typically have breathtaking scenic views. Check out local wineries and vineyard wedding venues to find options — if you don't already have a favorite, that is! For the ultimate vineyard experience, consider hosting a destination wedding in wine-famous regions like Napa Valley or Santa Barbara on the West Coast, or Charlottesville, VA on the East Coast.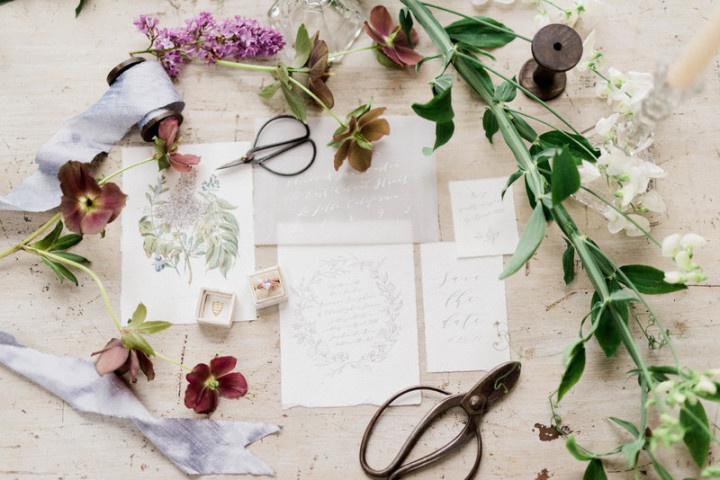 Invitation Suite
A botanical invitation suite with soft pastels and neutral colors is a perfect fit for a romantic winery wedding. Torn edges and a muted color palette create a modern rustic vibe.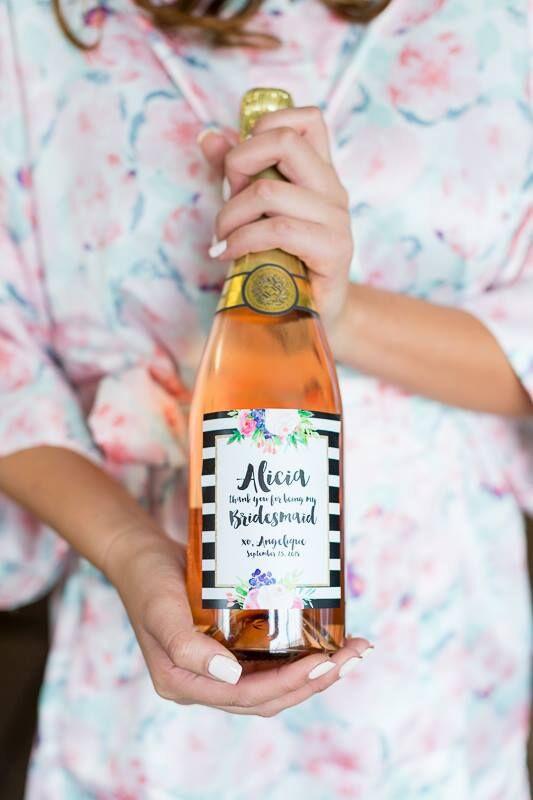 Personalized Labels
We can't think of a cuter way to ask your wine-loving besties to be in your wedding. Surprise your bridesmaids-to-be with their favorite bottle of wine featuring custom labels — you're sure to receive an instant yes!

Bouquet With Ribbons
A lush, oversized wedding bouquet is a gorgeous option for a vineyard wedding. Add greenery and long ribbons for the dreamiest look.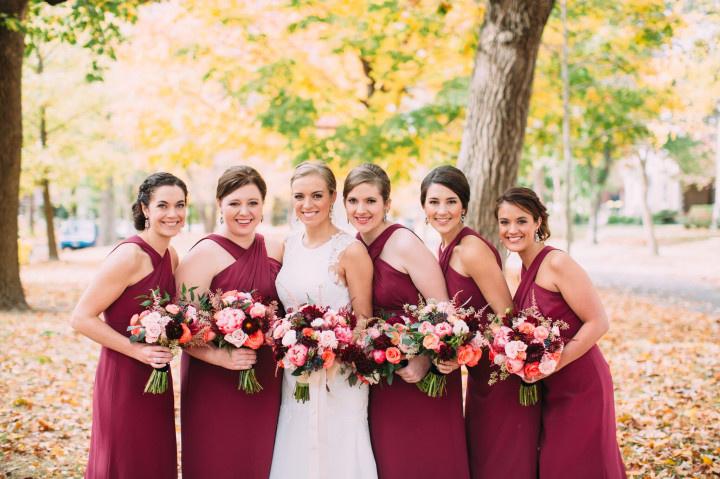 Bridesmaid Dresses
Merlot-hued bridesmaid gowns are elegant for a fall or winter winery wedding. The best part is that this color is one of the most universally flattering tones!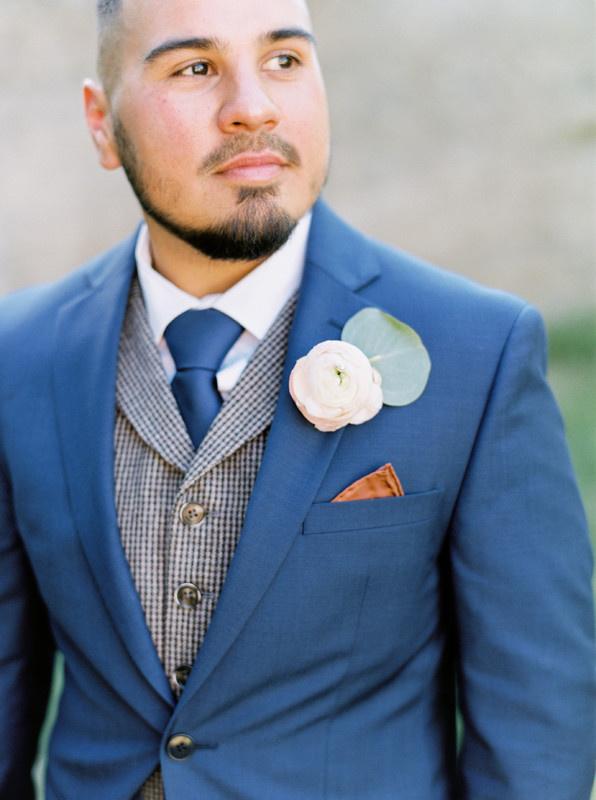 Blue Suit
Wineries and vineyard wedding venues are suitable for more casual dress codes. A blue suit paired with a tweed vest and matching tie is perfectly vineyard chic – fashionable but comfortable.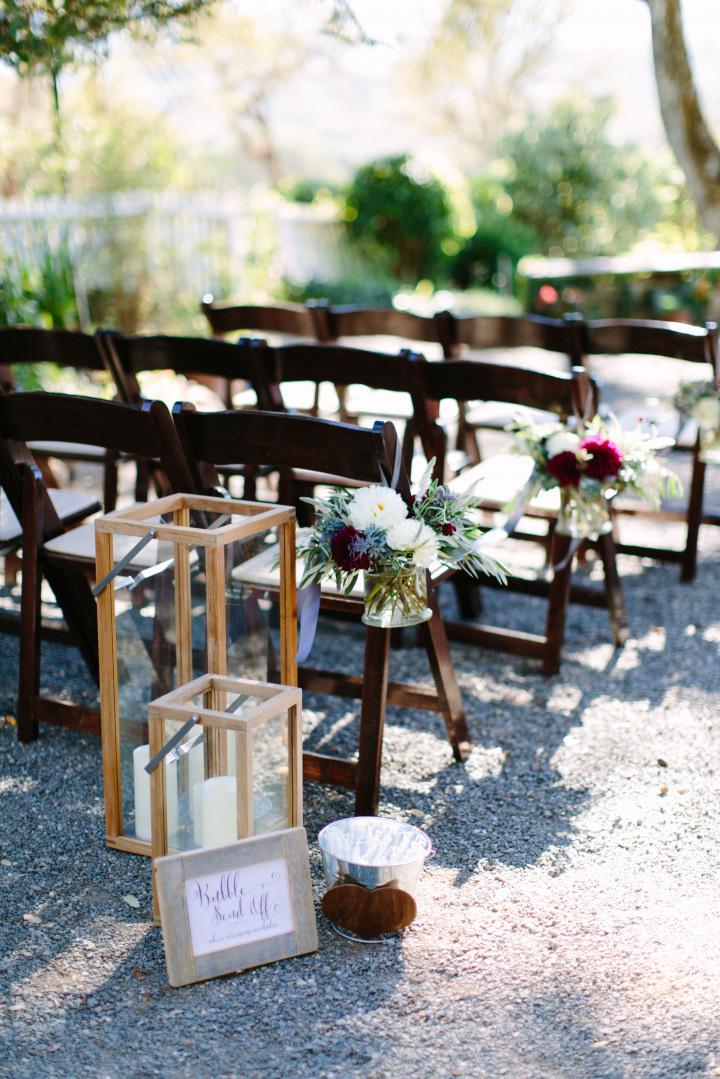 Aisle Markers
At a vineyard venue, you won't need much decor, since the scenery will do most of the work for you. A few well-placed aisle markers at your ceremony site do the trick. These modern lanterns are stylish and welcoming.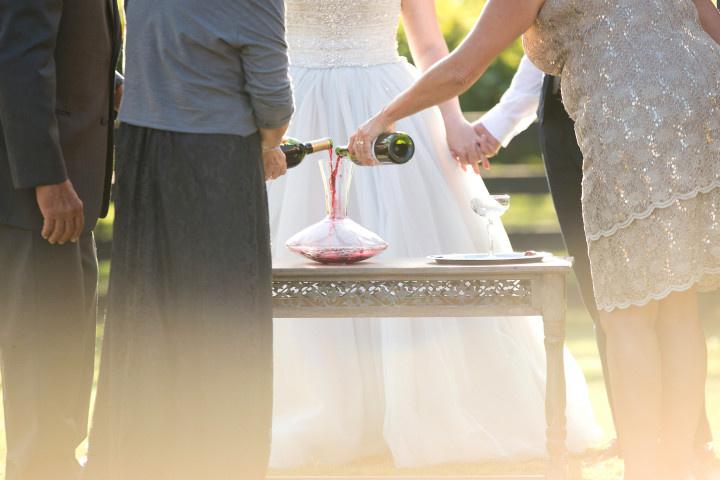 Wine Blending
On occasion, it's even acceptable to drink wine during your wedding ceremony (seriously). A wine blending ritual signifies two lives, you and your spouse, becoming one. So sweet!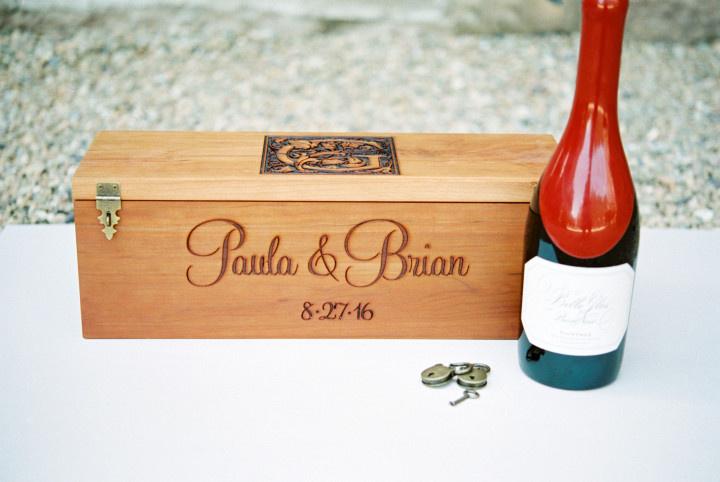 Keepsake Box
Here's one of our favorite winery wedding ideas: seal a bottle of wine in a box as part of your ceremony. Save the box and open it on a special date in the future, whether it's an anniversary, milestone (house, baby, etc.) or even your first married fight. Create an entire wedding day time capsule by adding your vow booklets, unopened love letters, or other personal mementos to the box.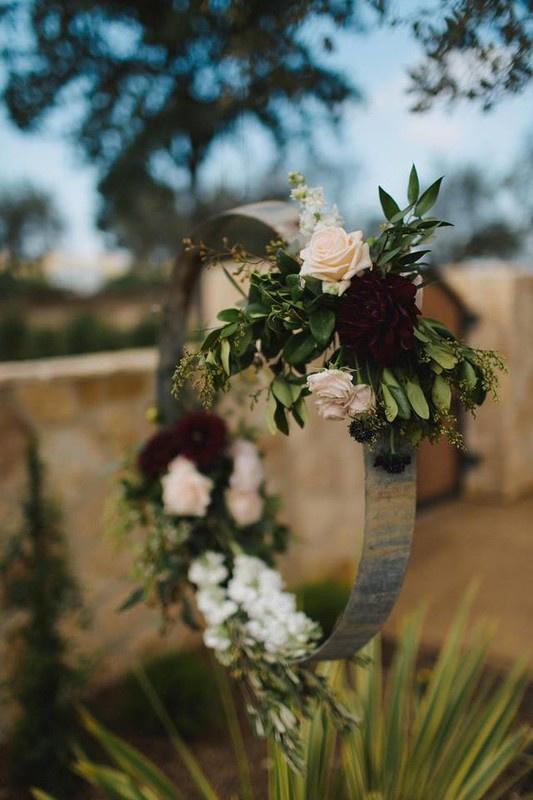 Barrel Rings
Use salvaged wine barrel rings to decorate your ceremony or reception space. With the addition of fresh flowers, the barrel ring becomes a trendy floral wedding hoop!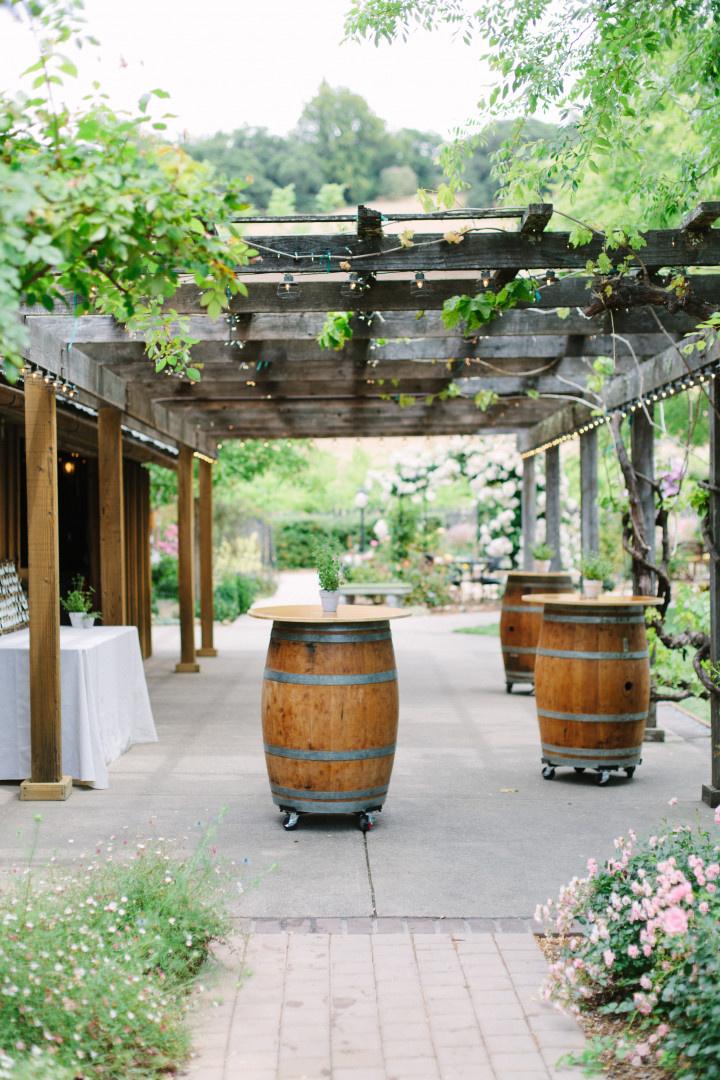 Hightop Tables
At a vineyard wedding, wine barrels can serve double-duty as hightop tables during cocktail hour. If your venue doesn't already have them, try sourcing the tables from local wedding rental companies or making them yourself.
Cork Sign
Decorate your bar with a wedding sign made from wine corks. It's a fabulous excuse to indulge in a few extra glasses throughout your planning process — those corks have to come from somewhere, right?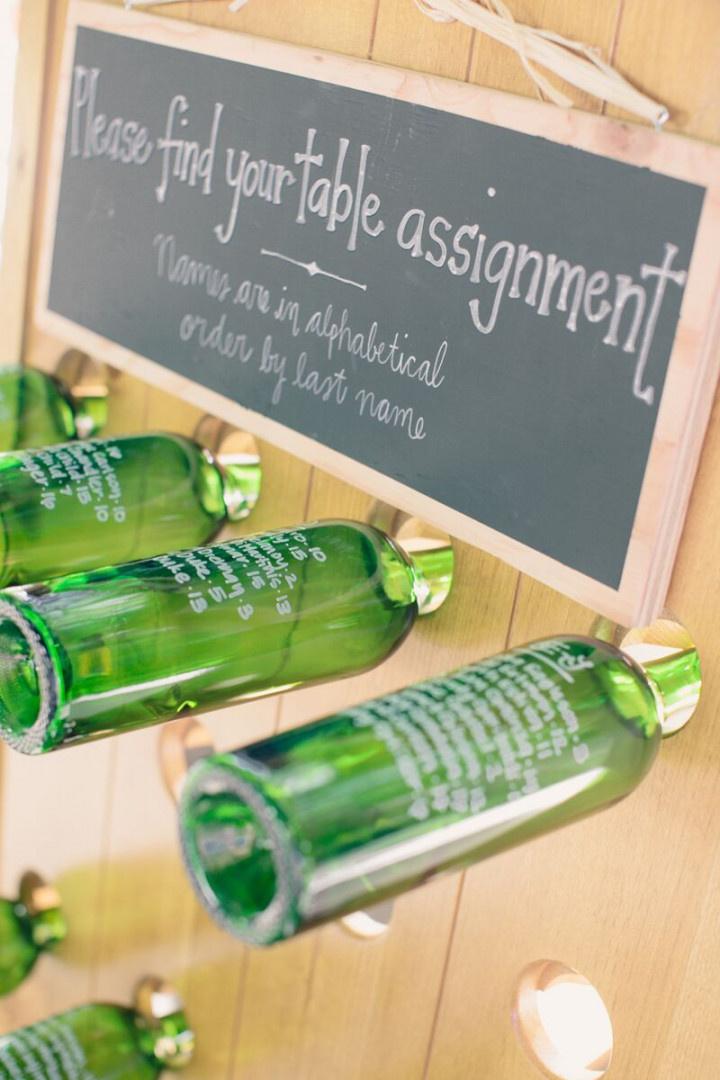 Seating Chart
Repurpose your empty wine bottles (or collect them from antique and thrift stores) for this eye-catching seating chart!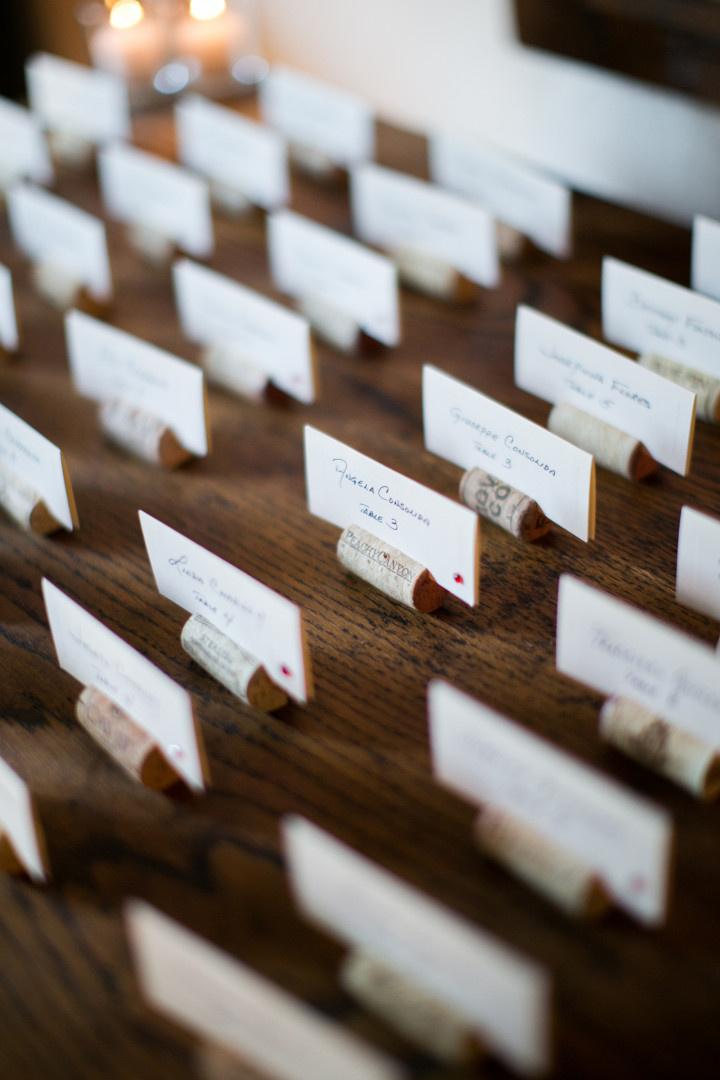 Escort Cards
Cork holders are a chic and simple way to dress up escort cards at a wine themed wedding.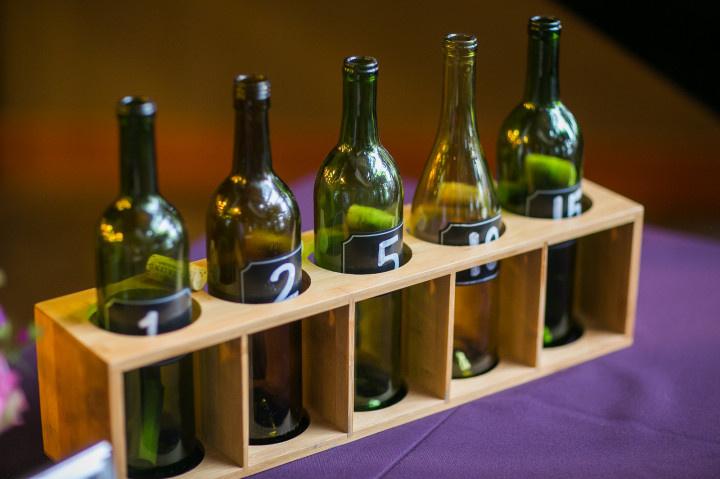 Guest Book
Instead of having your guests write their well wishes in a traditional book, have them place notes inside labeled wine bottles for you to open on future anniversaries.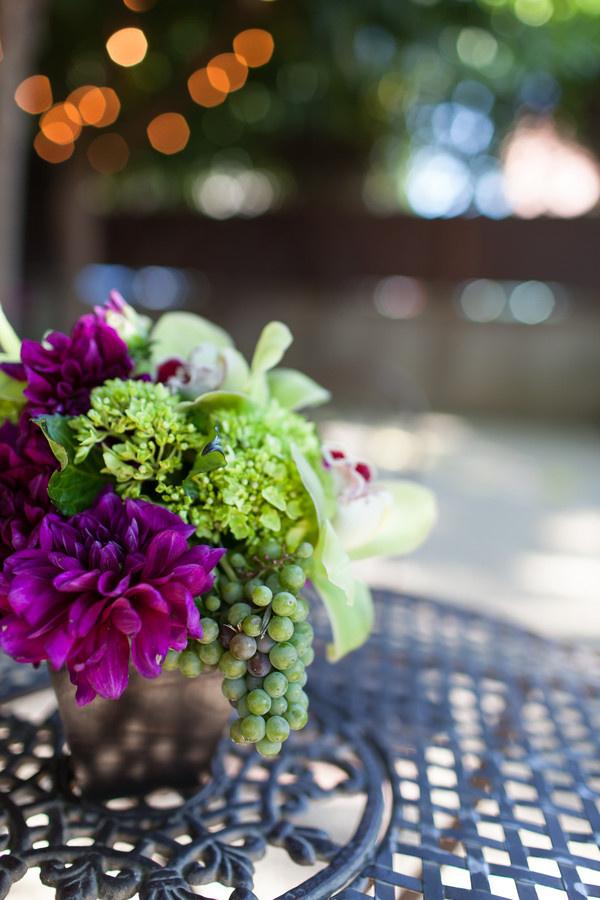 Grape Accents
It wouldn't be a winery wedding without grapes! Embellish your floral arrangements with fresh bunches for a garden-style vibe.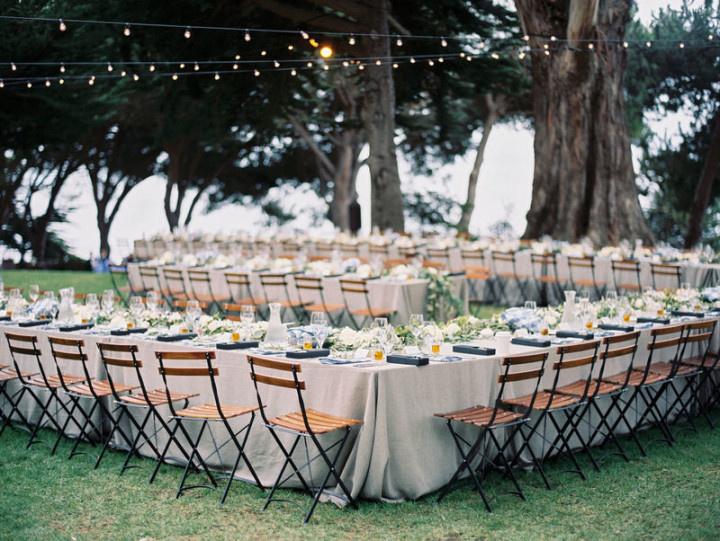 Long Banquet Tables
Communal reception seating encourages conversation and mingling among your guests. Instead of breaking your guest list into small groups, seat everyone together at long banquet tables to create a family-style vibe.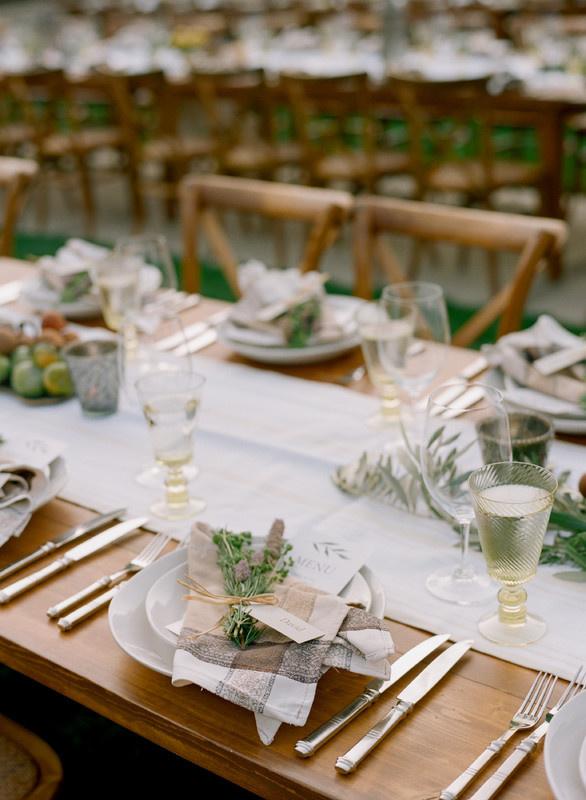 Rustic Chic Details
Play up the rustic atmosphere of a winery wedding venue with farmhouse decor. Bare tables, plaid napkins, and bundles of fresh herbs are just a few must-have details. Keep everything in a neutral color palette to achieve an elegant country-style effect.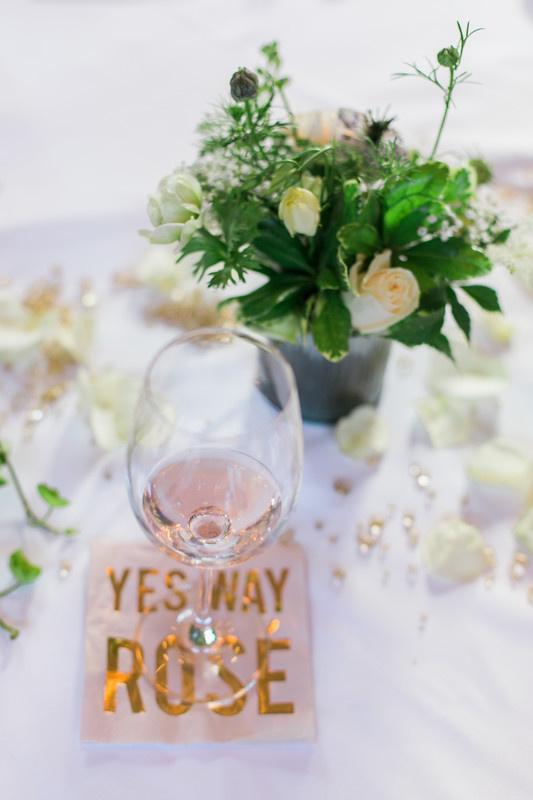 Cocktail Napkins
Why use plain napkins when you can have pink ones with cute sayings instead? These "yes way rosé" napkins are a fun addition to your big day and will have guests 'gramming them all night long.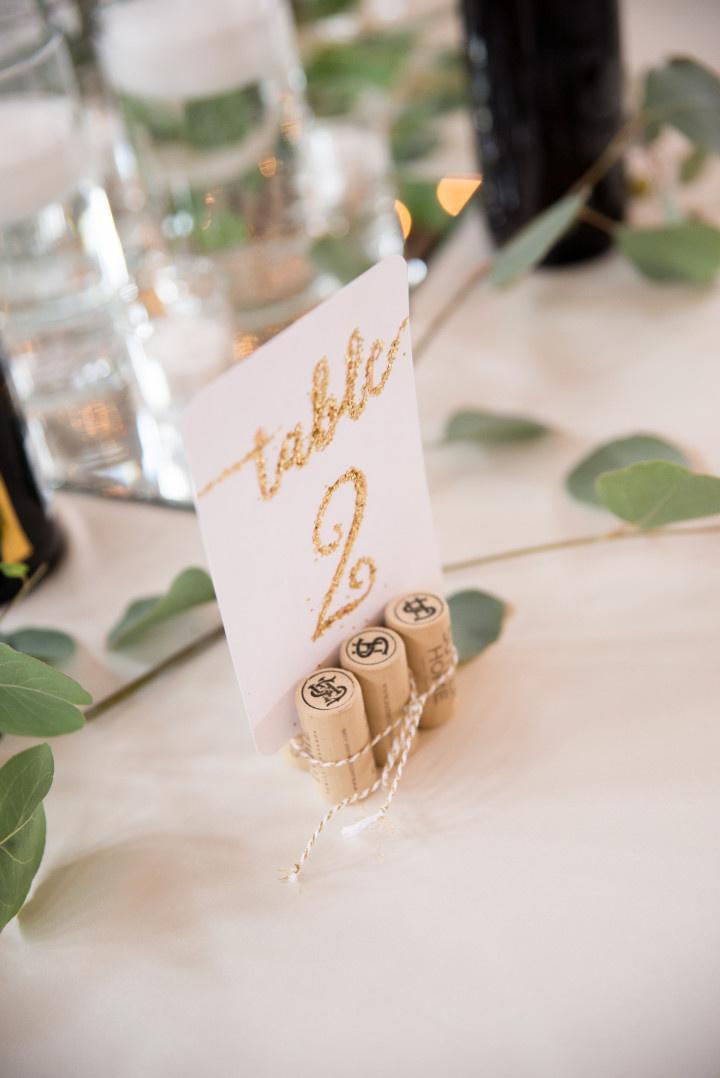 Table Numbers
This cork bundle is perfect for displaying table numbers, but you could also use it to hold place cards or thank-you notes for your guests.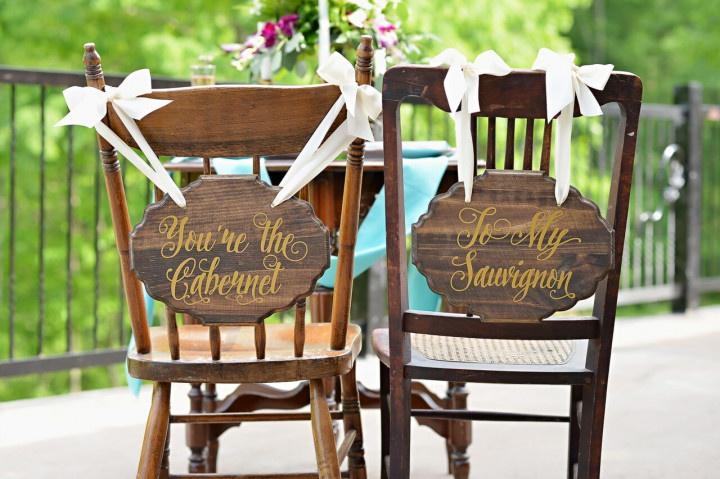 Chair Signage
Do you and your S.O. share the same taste in wine? Show off your favorite varietal with playful wedding signage, like "You're the cabernet to my sauvignon."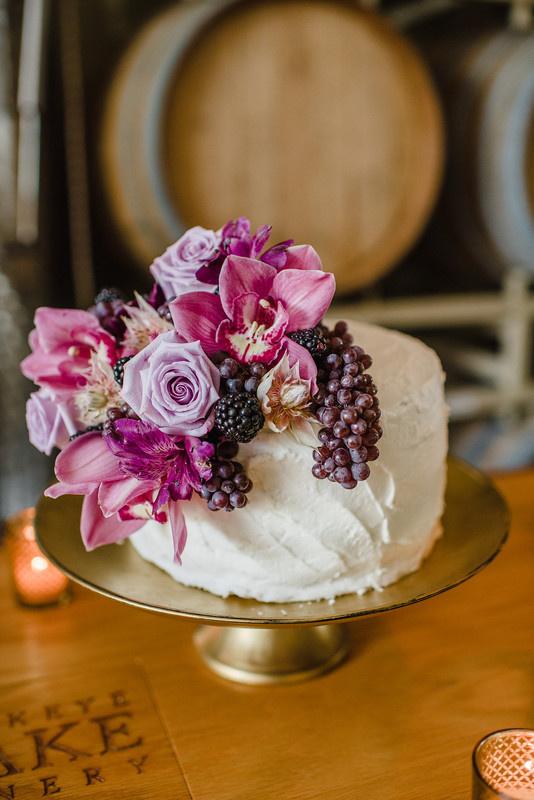 Wedding Cake
Adorn a white buttercream cake with purple flowers, grapes and blackberries for a vineyard-inspired dessert.