7 Charlottesville Vineyard Wedding Venues for Wine Lovers
Whether you're an oenophile or just love beautiful scenery, these Charlottesville winery wedding venues are absolutely ideal.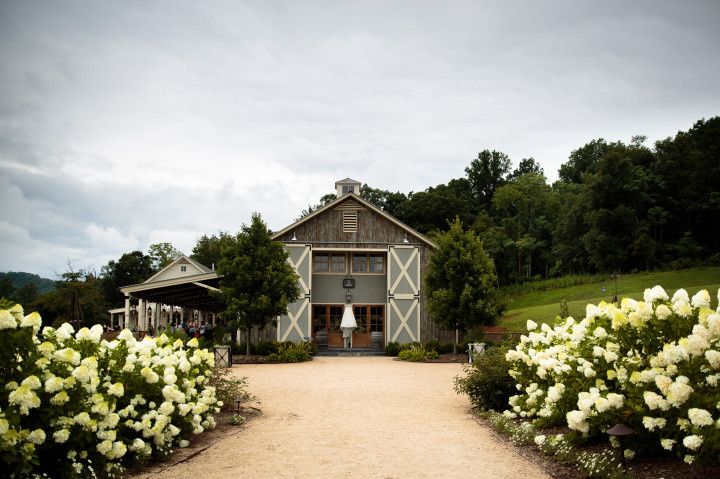 Charlottesville, Virginia, with its abundant wineries and vineyards, is an incredible setting to exchange vows. These Charlottesville winery wedding venues provide couples with award-winning views of the Blue Ridge Mountains and also some spectacular reds, whites, and sparkling wines. So, if you're a wine lover browsing venues in Cville, these wineries near Charlottesville, Virginia are totally right for your big day.
These stunning
Charlottesville

winery wedding venues make the Virginia city one of the top places on the East Coast for vineyard weddings.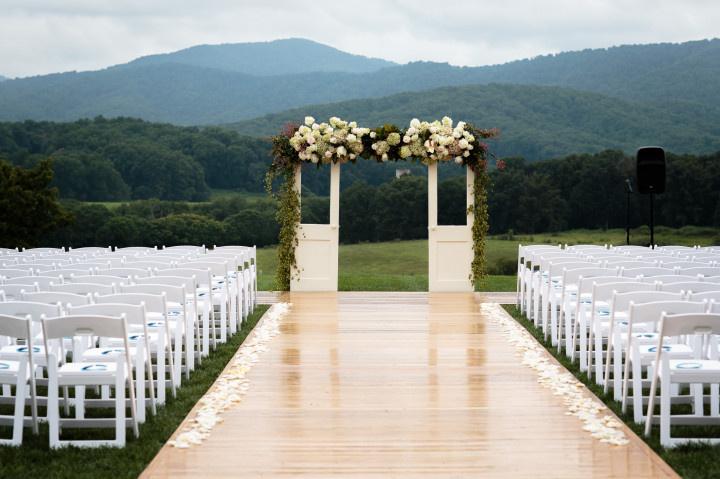 Pippin Hill Farms & Vineyards
Located along Virginia's Monticello Wine Trail (if you haven't experienced a wine tour yet, you're missing out) Pippin Hill Farm is one of the most iconic Charlottesville wedding venues, with space for up to 300 guests. The farm is an idyllic setting atop Pippin Hill and overlooking the Blue Ridge Mountains. Whether you opt to exchange vows outside with the dreamy mountains as your backdrop or choose to host your reception inside the exquisite barn (or perhaps both!) this vineyard doesn't disappoint when it comes to hosting a fabulous wedding.

Learn more about Pippin Hill Farms & Vineyards here »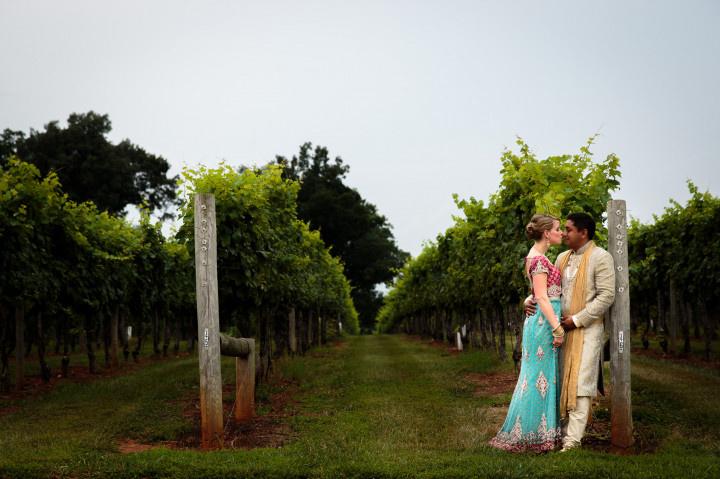 Keswick Vineyards
Dating back to the Revolutionary War and Civil War, this Charlottesville wedding venue provides couples with tons of spaces to celebrate the big day. The Edgewood Estate (which is part of the vineyard) has a total of five different locations to host the big day including a super cool ivory Sperry tent—perfect for outdoor celebrations.

Learn more about Keswick Vineyards here »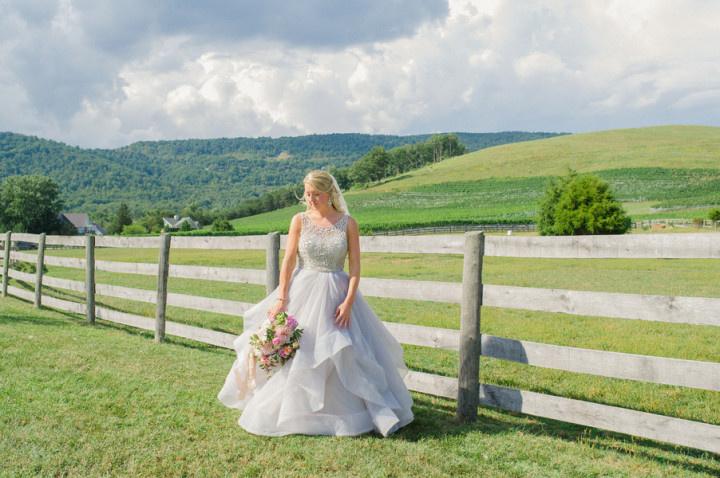 Veritas Vineyards and Wineries
Sitting at the base of Afton Mountain, Veritas Vineyard and Wineries is a breathtaking setting for hosting weddings. The vineyard offers 250 acres of farmland as well as two indoor locations—the mezzanine and Saddleback Ballroom—to celebrate your ceremony and reception. Inside these buildings you'll find floor-to-ceiling stone fireplaces and draped ceilings that creates a cozy and eclectic aesthetic for any celebration.

Learn more about Veritas Vineyards and Wineries here »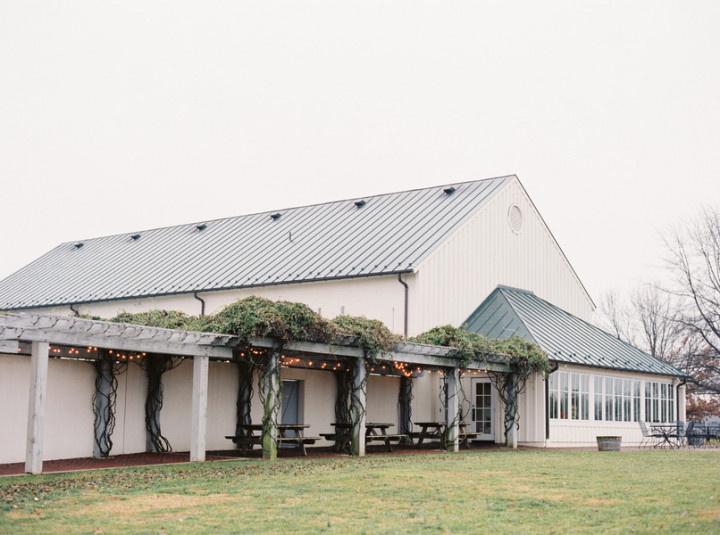 King Family Vineyards
The King Family Vineyards is one of our favorite Charlottesville vineyard wedding venues because it oozes rustic charm. The vineyard is situated at the foothills of the Blue Ridge Mountains and provides several event spaces for couples and their guests to enjoy. The Carriage House is the most popular for hosting weddings since it evokes a country chic setting with exposed beams, granary oak floors, and even Barrel Stave chandeliers.

Learn more about King Family Vineyards here »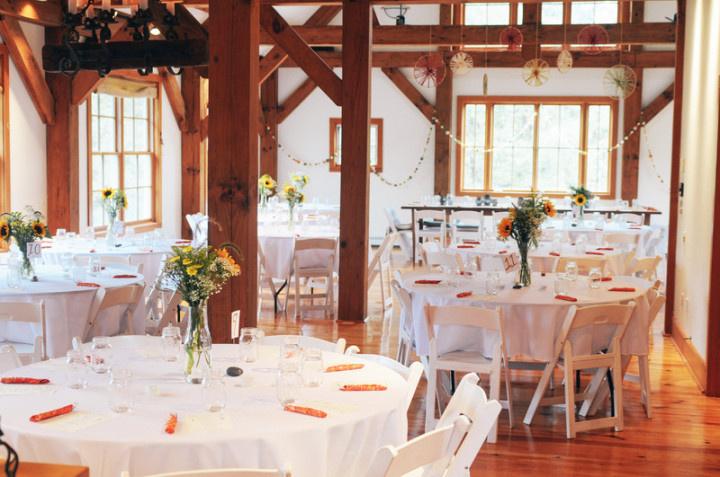 Meriwether Springs Vineyard
One of the newest Charlottesville winery wedding venues is the Meriwether Springs Vineyards. With over 40 private acres, including a few ponds, a lake, and the beautiful Ivy Creek, this vineyard is perfect for couples looking for an intimate setting. The outdoor courtyard can provide a killer backdrop for ceremonies, since it overlooks the vineyard. The indoor event space features post-and-beam architecture that can easily be decorated with twinkling lights and other decor to make your big day feel totally personalized.

Learn more about Meriwether Springs Vineyard here »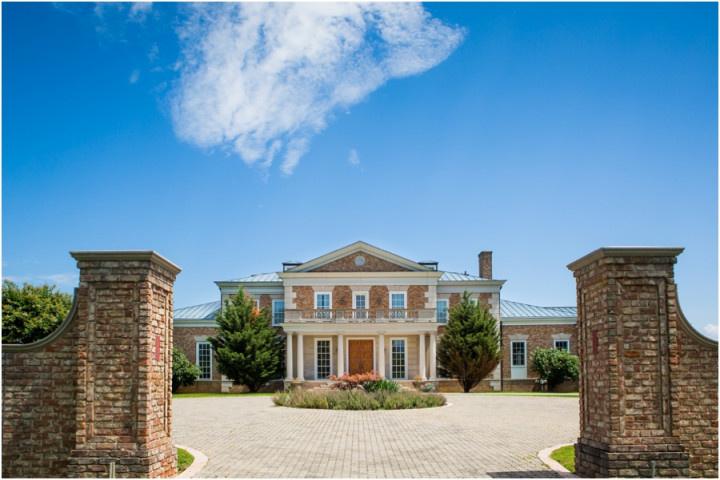 Grace Estate Winery
The Grace Estate's two event spaces, the Mansion and the Tasting Room, boast ample elegance and sophistication, making it one of our favorite Charlottesville winery wedding venues. The Mansion is a stellar choice for a larger scale wedding and offers up some swoon-worthy locations for "I dos," like the terraces behind the Mansion. As for the Tasting Room, it can accommodate up to 100 guests and features a large bar and a patio space—perfect for a tented reception.

Learn more about Grace Estate Winery here »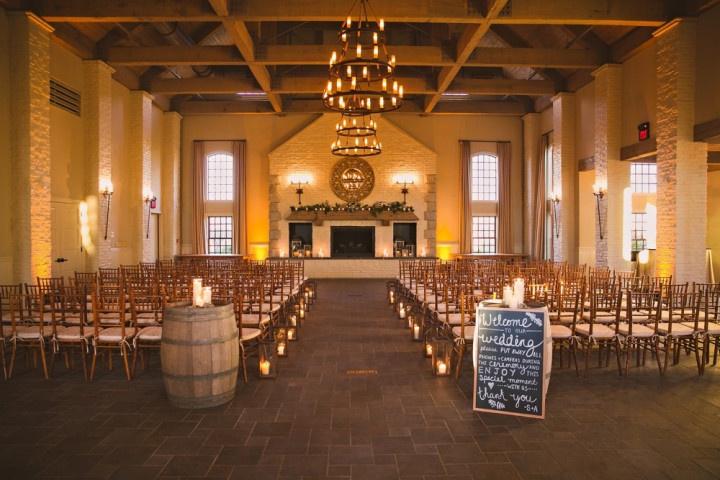 Early Mountain Vineyards
Located about 45 minutes from Charlottesville, Early Mountain Vineyards is another beautiful spot among these top Charlottesville vineyard wedding venues. It has several event spaces to choose from, such as a gorgeous Event Hall (you absolutely have to check out its white stone fireplace). The vineyard is also great for outdoor celebrations since it offers unparalleled views of the Blue Ridge Mountains. So, if you're looking for a venue that's both scenic and offers a country-inspired vibe, this Charlottesville winery wedding venue is definitely calling your name.

Learn more about Early Mountain Vineyards here »