Should You Propose Back?
Two proposals can be better than one.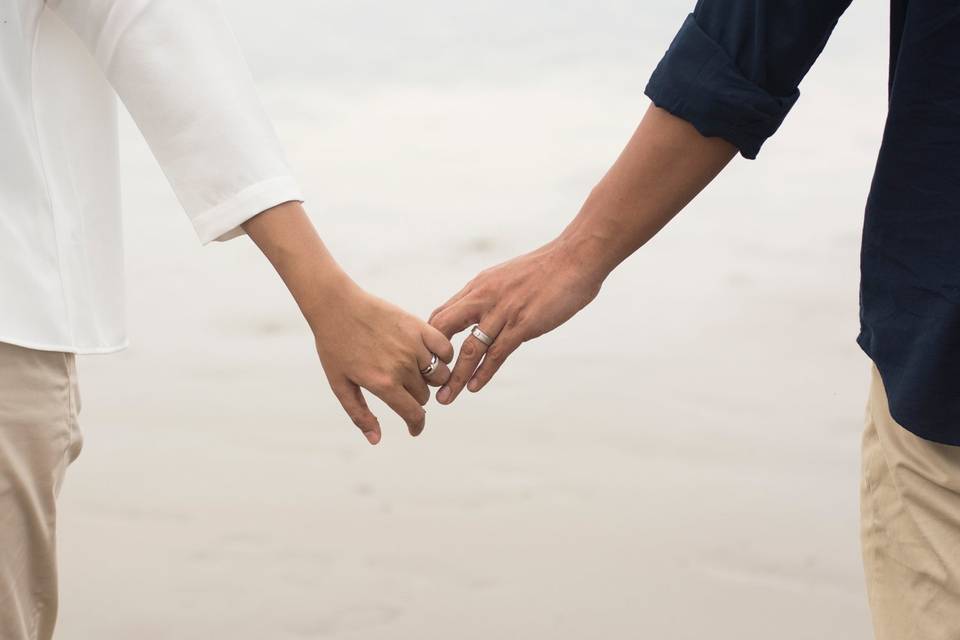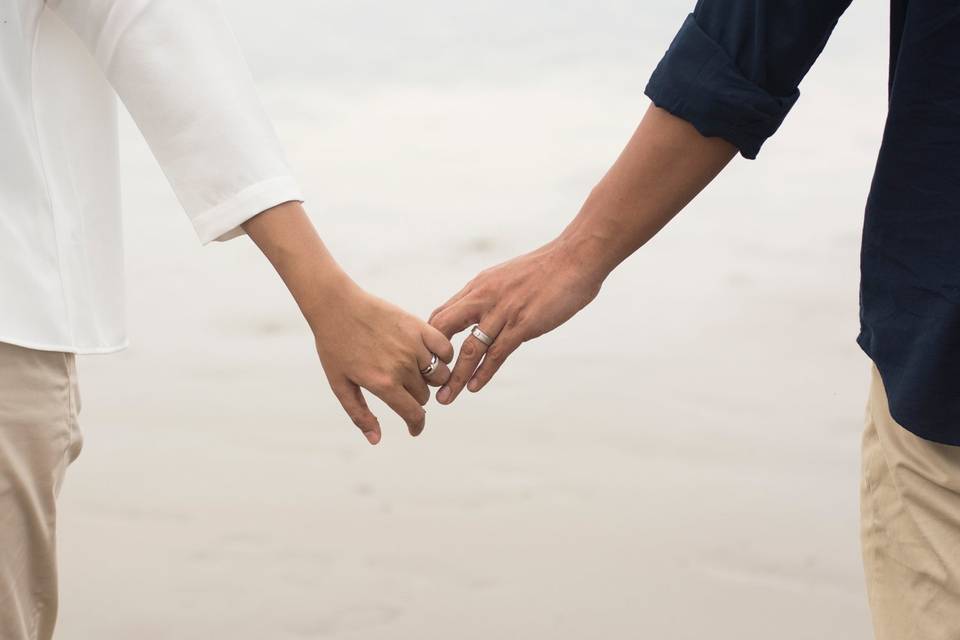 My husband proposed to me at a historic bed and breakfast on a beautiful, sunny day in August in his home country of Denmark. He meticulously planned every detail: champagne waiting in our room, a beautiful bouquet of vibrant flowers, a fireplace, and a dinner reservation to celebrate. He got down on not one but two knees, and he asked me the easiest question I've ever answered.
We've always prioritized being a true partnership in our relationship, tackling our life together as a unified team. One of the things I love the most about our connection is that we fully support one another, and we try our best to approach life with a 50-50 mindset.
So, after he put so much consideration and love into his proposal, I knew I wanted to return the sentiment to him, too. While I wanted to be proposed to, I also found it strange not to share how much I adored him and looked forward to many years together.
When we returned stateside, I blocked off a Saturday on his calendar, bought a collector bottle of champagne, wrote a (very long!) card, took him out to dinner, and then lit up our living room with candles to "propose back." He was stunned—and felt the same warmth and glow that I did when he asked me to be his wife.
Come to find out, I'm not the only one who adopted this trend, and it's been gaining popularity, particularly in the last five years. Here, a guide on "proposing back," as well as some helpful tips to plan your own special moment:
What is the 'propose back' trend?
In Western civilizations, men have traditionally been the 'proposer' who asks their female companion to marry them. However, many couples have challenged these roles and stereotypes in modern times and approached marriage as a duo, making joint decisions. There is no "right" way to suggest the idea of happily-ever-after, and 'proposing back' is a way to begin your relationship equally.
As wedding photographer Kathryn Cooper of Kathryn Cooper Weddings in New York City, says, proposing back occurs when a partner who has been proposed to essentially turns the tables and proposes to the other person. Proposing back is a trend for a few reasons. For starters, it's 2022, and relationships are less defined as one person heading the relationship. "These days, there isn't necessarily one person earning more, one person taking on more responsibilities, or one person having unspoken control as to when it's time to leap into marriage," Cooper says.
Plus, with a greater and greater percentage of LGBTQIA+ couples getting married, there really are no rules or expectations for proposing.
How to propose-back to your partner:
Ready to give your fiance a big declaration of love? Whether you pop the question right back at 'em or plan a special occasion following the first proposal, follow these sweet ideas:
Do it right away — or when it feels right.
When you think of your partner asking you the marriage question, do you envision falling into their arms and saying all of the reasons you love them, too? Or, do you think you'll be a little too much of an emotional mess to put together words? The good news is you don't have to decide since proposing back can take place at any point after the initial inquiry.
As Cooper says, a partner can propose back to their partner within seconds of a first proposal. "In this case, both partners may kneel down! If both people in the relationship want that time-honored tradition of asking on one knee, this immediate double proposal can be a wonderful surprise," she adds.
Or, Cooper says if couples have discussed marriage as the next step and one partner just gets to the proposal part first, no worries — there is no time limit to propose back. "One can propose back a few days later at your favorite beach, or weeks later in your house, or months later while on vacation in a beautiful place," she continues. "Or, pull a Pam and Jim from The Office, and do it on the side of the road whenever the time feels right to you!"
Write down your proposal.
Given my profession as a journalist, writing is how I express myself best. So when I made a choice to propose back to my husband, I knew I'd need to spend some time stringing together sentences. In fact, I wrote so much; I ended up typing it all out and printing it to place inside of a card. I loved that he would have this testament to keep from me forever. In a way, each of our love languages was met. And that's the goal of a double proposal since both parties get the chance to have their dreams come true, says Katie Mast, the director of community engagement and partnerships at Rock Paper Coin.
If you want to go the letter route, Mast suggests creating a "Things I Love About You" book, a humor-based rhyme that will make you cry from laughing, or an intimate love letter for future generations to swoon over. "Words carry a lot of emotion that is held between two partners forever," she adds.
Consider an engagement ring—or another piece of jewelry.
Ilana Maurer proposed back to her husband, and she decided to buy him an engagement ring. "On top of wanting to return the sentiment, as I had been proposed to with an engagement ring a week earlier, I also shamelessly appreciated the idea of my partner also appearing 'off the market,'" she continued. "Proposing back provided me the opportunity to express to my partner that they are equally as important in this lifelong decision."
But hey, if you don't want to copy them with a ring? Choose something else you know they'll value. As Maurer shared, her friend proposed to her fiance with an engagement ring, but her fiance proposed back to her with a Rolex watch. "Anything that might be special to that person is the right way to propose back—perhaps bringing that partner to a Broadway show or on vacation, writing a handwritten letter, or naming a star after them," she adds.