4 Ways to Be a Supportive Groom During Wedding Planning
Want to win the "Best Groom Ever" award? Here are eight ways to show your support as the big day approaches.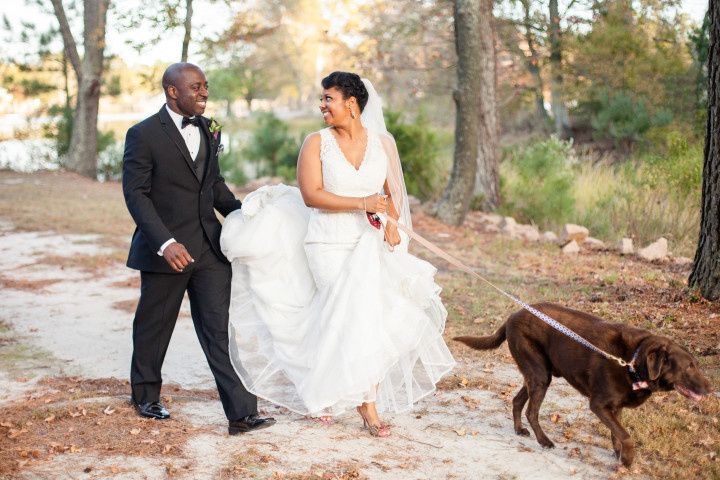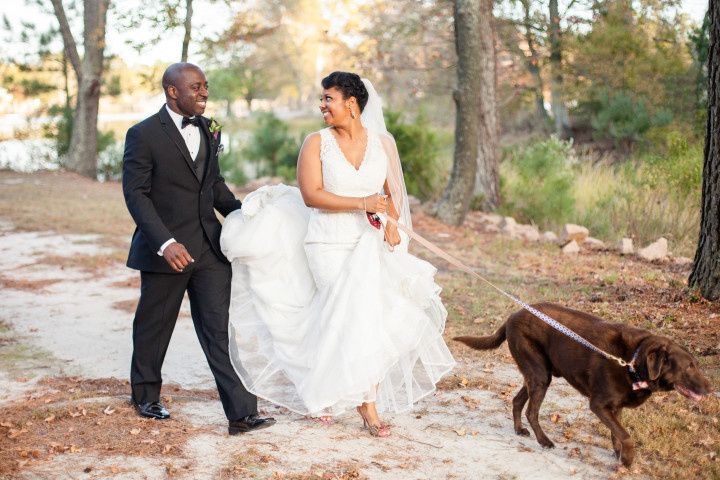 Weddings come with a guaranteed amount of joy and an almost equal amount of stress. For a groom, the wedding planning process can be a ton of fun, but there's a good chance that both you and your significant other will have a few breakdowns along the way. Unless one of you is already an event coordinator who knows how to plan a huge event for all of your closest family and friends, gear up for a few tears, the occasional fight, and a periodic desire to cancel the whole thing and elope.
The key to the whole thing is perspective. Both you and your partner want the day to be as perfect as possible, but it's vital to have the perspective that it's not going to actually be perfect. When you get bogged down in the details and start screaming at each other over the font on the cocktail napkins (and whether or not they should be foil-embossed), you need to remember to take a deep breath and realize that the world won't end based on your final napkin decision.
More importantly, there are specific things that you can do to be a supportive groom during the wedding planning process.
Listen, Don't Fix
There's something ingrained in men that makes us think we need to fix every problem we hear about. Don't do it. Sometimes, it's more important to just listen to a problem without trying to come up with a solution. When my wife was shopping for her wedding dress, it felt like she couldn't find anything that matched what she was envisioning. This, of course, made her really upset. Instead of realizing that I'm not a wedding dress expert, I started to offer my take on how she could compromise to find a wedding dress that would work just fine for our special day. That made her really, really upset. Instead of trying to offer a fix, I should have just listened and empathized with her plight. Sometimes we're more valuable as grooms when we're sounding boards instead of solution finders.
Shoulder the Load
Nothing says "supportive" like rolling up your sleeves and taking care of something on your own. If your partner is stressing out about something, why not step in and handle it so he or she doesn't have to? Obviously you don't want to take over completely, but taking on some duties yourself will alleviate some of the pressure on him or her and make you more invested in your own wedding. This especially applies to any couple where the bride is handling most of the planning. Make sure that you're pulling your weight (as long as it's possible for you to do so) in the planning process and your partner will be thankful that he or she has an equal partner as a groom during wedding planning and in your eventual marriage.
Prioritize
Some things will be more important to your partner than to you. That's a fact. Prioritize the things that are important to you and realize that it's great to be an equal partner in the wedding planning, but that doesn't mean you have to have an opinion about everything. If your partner is locked into the idea of a bossa nova band and you're not completely opposed, then let the bossa nova happen while you focus on the late night pizza you can't stop thinking about. Prioritizing the different aspects of the wedding allow each of you to get victories and that's important, because if you're fighting about anything at all, nobody wins.
Give Your Partner a Break
There's one trick to being the most supportive groom during wedding planning ever. It may cost a little money. It may take away a little time from planning. It could wind up being the most important thing you do as a supportive groom during the wedding planning process. Give your partner a break. Let him or her take some time off from planning. Enlist his or her friends and set up a fun weekend away. The time away from wedding planning will give everyone some time to relax and come back recharged and ready to keep going on the wedding planning process. Trust me, it'll be completely worth it.